15 Mesmerizing Maroon Living Room Walls
Red is viewed as an exciting, dramatic color; it is also usually considered the color of passion. We have other colors related to red such as burgundy and maroon; have a rich stately feeling as well. These colors are passionate, strong, warm and exciting. It is also stimulating, which is why it is used frequently in dining rooms to stimulate the appetite as well as the conversation. In living rooms, it is used in small doses like maybe on one wall as an accent – unless you are sure you are comfortable with all walls being this strong.
Today, we have collected photos of living room designs which will explain to us further what warm colors like maroons do our divine spaces. The 15 Mesmerizing Maroon Living Room Walls will be showcasing how passionate, warm, homey and cozy living rooms can be. Take a look at the photos below and tell us what you think about each one – will you pick a favorite among the fifteen?
Bloomfield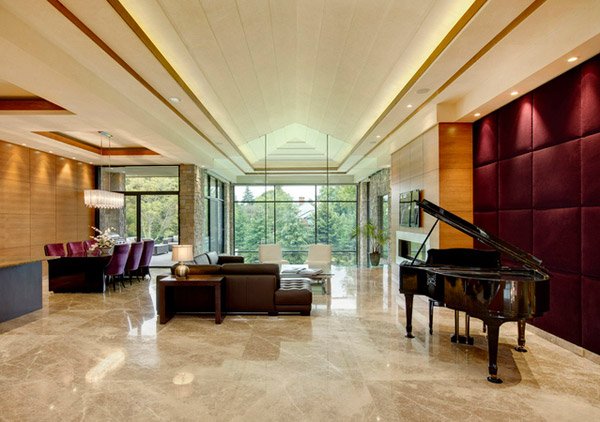 Having an accent wall that serve as an acoustical treatment is a bonus. It looks state of the art and the same time really functional. Adding the piano is a bonus!
Boston Living Room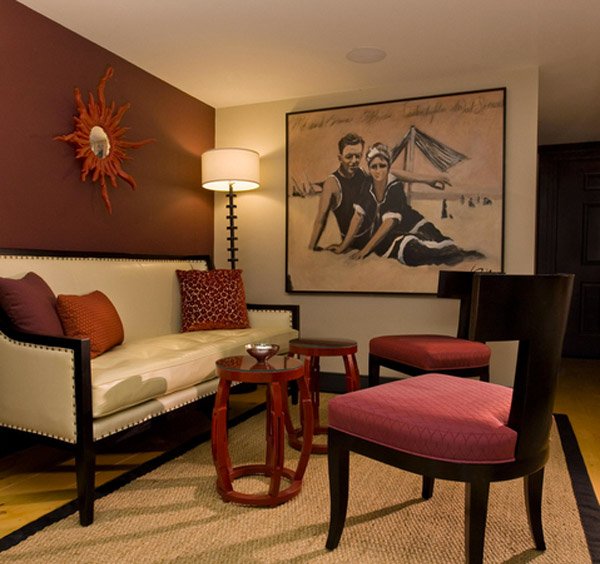 A brightly painted version of the sunburst layered upon an accent wall proves to be just enough to balance out larger artwork in this living area.
Boston Traditional Family Room-
This Boston home has its homey touch to it thanks to the traditional archetype it belongs to. The simple furniture is highlighted by the darker maroon walls.
Green Springs Farm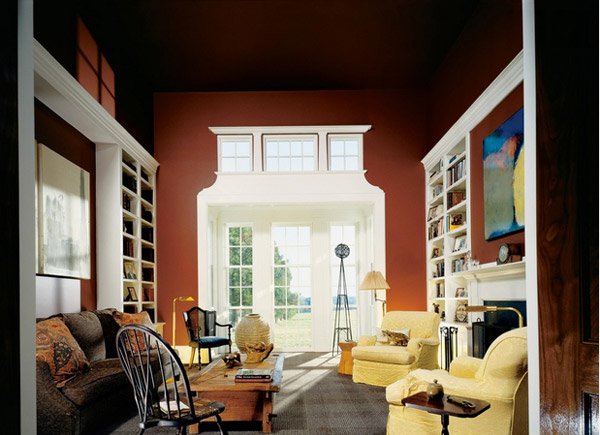 O'Leary was passionate about her color choices. "She knew the living room and library had to be Clydesdale Brown by Benjamin Moore," says Barkley. "She loves horses." The boxed bay and white bookshelves in this room create a bright focal point against the earthy brown paint.
Maroon Living Room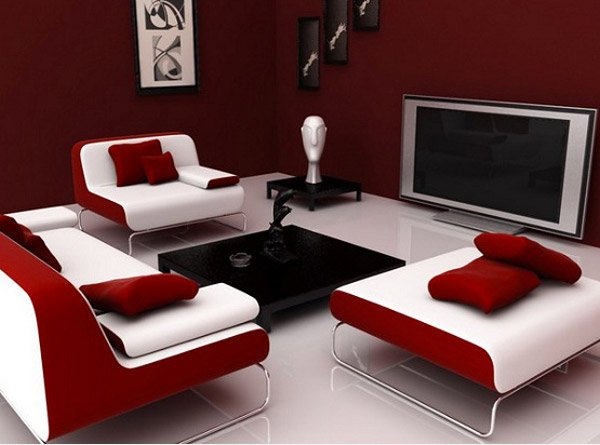 A contemporary go to for reds and maroons. Mixing them with black and white makes it seem to work well for each other.
Modern Asian Living Room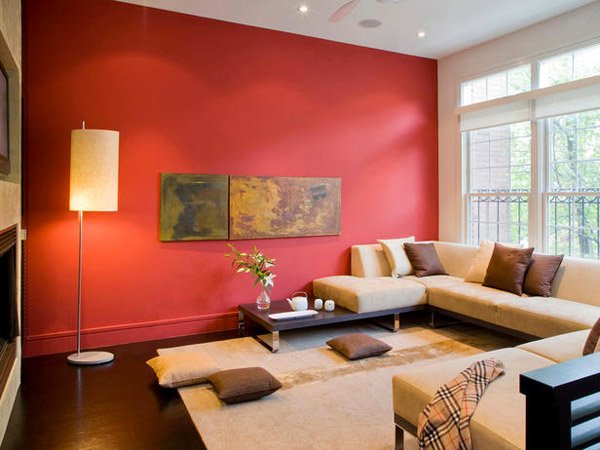 The color of the wall may mean good luck but at the same time accents the wall altogether. Low, neutral furniture with built-in side tables sits above a silk handmade Cha-Cha rug by Formaonline.com.
New York Eclectic Living Room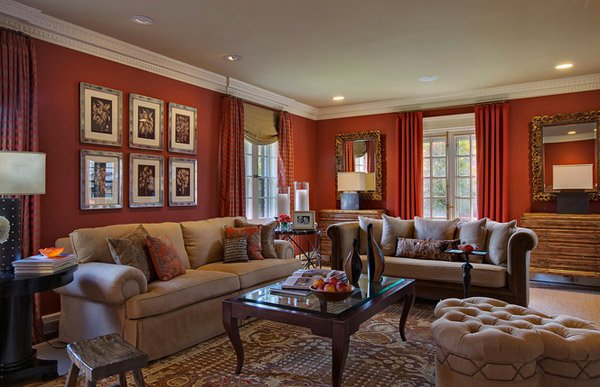 This is one warm and welcoming Scarsdale living room. The color palettes complement each other and note that the seating is just comfy and homey to look at.
Town and Country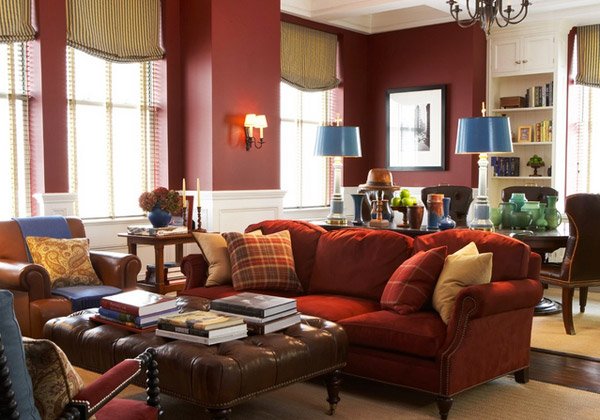 The maroon walls makes this New York home comfortable and warm, but the hints of blue on the decor makes it all the more interesting.
Animal Themed Traditional Living Room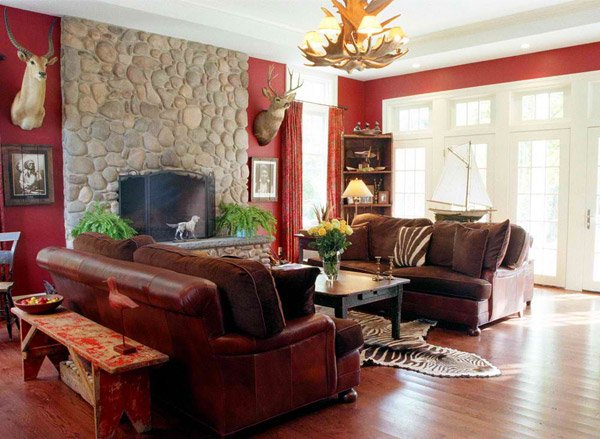 Tell us something we do not like with this picture – obviously, this living room is stunning and definitely a head turner.
Living Room Suite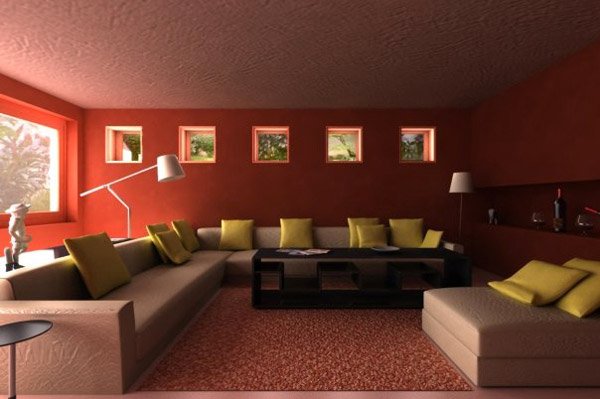 In a room this size you can afford to paint the walls in this rich light maroon shade by Morris & Co so long as it's combined with other light colored elements, such as carpets, ceiling and fireplace. A Laura Ashley suite in a matching red shade is accompanied by rich purple velvet sofas which look luxurious and inviting.
Maroon Contemporary Living Room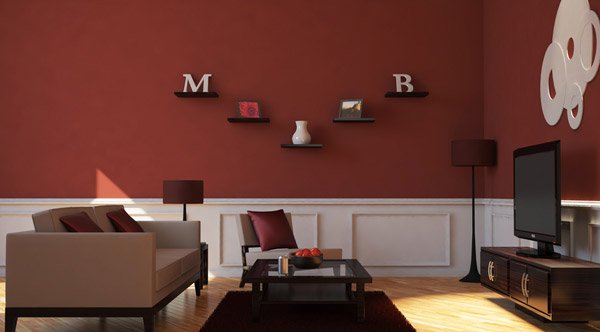 MasonButts created this rendered design of a maroon contemporary living room. Quite frankly, this is a good example of a pretty space.
Maroon Living Room Idea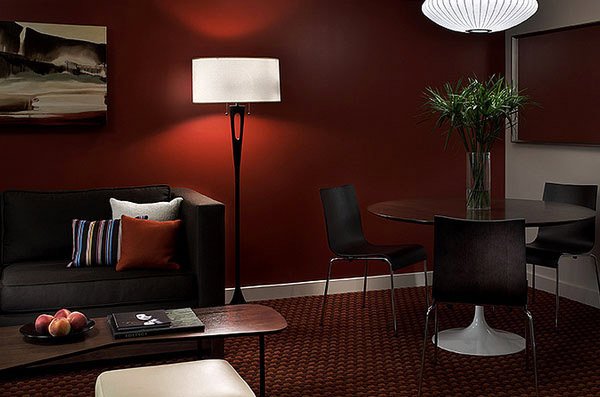 A black seating paired with a gorgeous stand lamp – what more can be bolder than this living room? The dark maroon wall tells it all.
Ozhan Living Room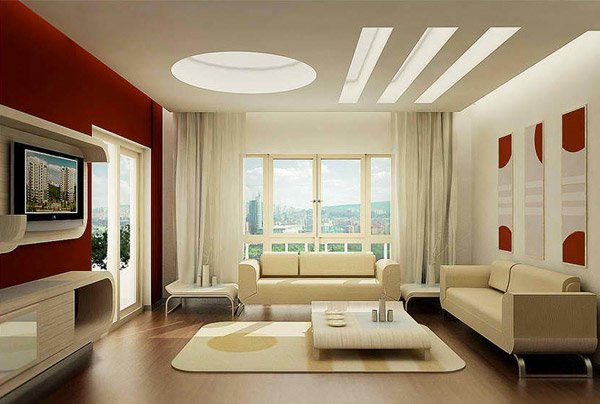 Colors related to red like maroon are great for accent walls – and pairing it with white is one great move – common, but it works all the time!
Brian Patrick Flynn Living Room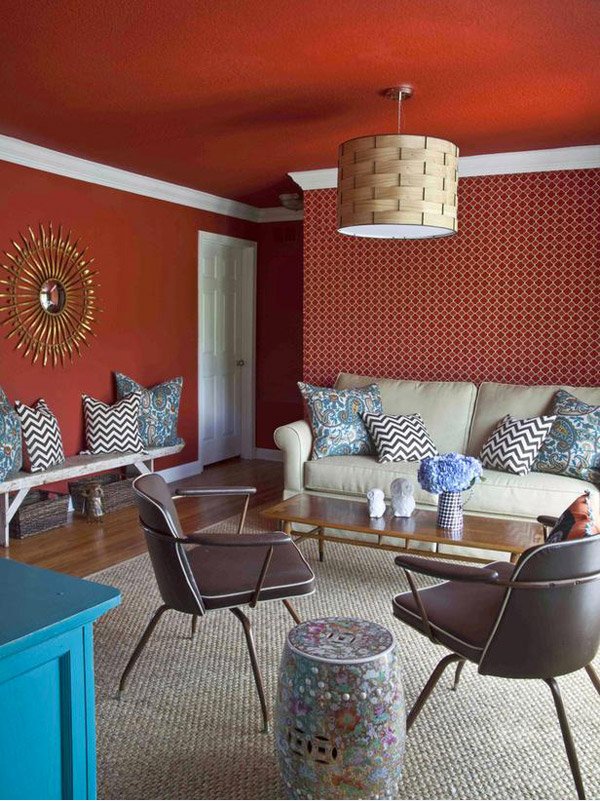 Vintage modern flea market finds, like the chair, bench and coffee table, mix with a traditional couch for a fresh, young look.
Vibrant Living Room
A vibrant maroon wallpaper gives this classic-style living room a real lift. The color is continued in the cushions and carpet pattern. Neutral upholstery prevents the scheme from becoming too busy, while golden curtains add a sense of grandeur.
Here are 15 Contemporary Grey and Green Living Room Designswhich we prepared last week which we think are fabulous and great just like the list we have today about the 15 Mesmerizing Maroon Living Room Walls which created enough drama for your living rooms. The aura of each space became more compelling because of the dark red used for the walls. We hope you liked it!