15 Contemporary Grey and Green Living Room Designs
You might have recalled that we already created a list of lovely grey and green living rooms; this is sort of an additional list to it since it was actually accepted well amongst our readers. Today, the list that we have is about yet another 15 Contemporary Grey and Green Living Room Designs that will capture your love for green and grey altogether.
The next photos that you will be seeing are the 15 Contemporary Grey and Green Living Room Designs; let us check what these beautiful spaces has to offer and we are hoping that you would love them just as much and tell us what you think about the spaces, the designers and their concept designs. Again, here are the 15 Contemporary Grey and Green Living Room Designs.
Alicia + Adam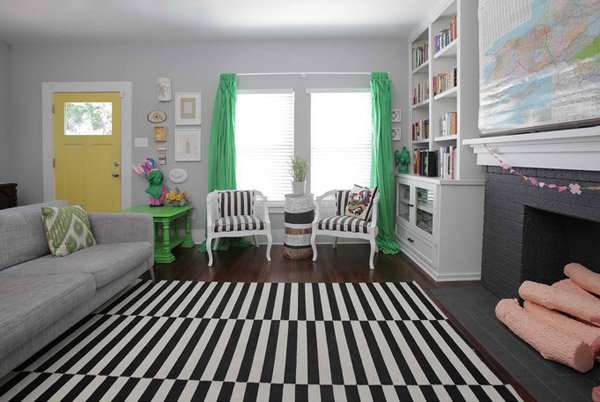 "The color palette was the first thing that made our home feel like ours," says Alicia. Soft gray walls allowed the couple to use color in this room: a bright yellow front door, vibrant green curtains and peach painted logs in the fireplace. Art found at fairs in Brooklyn hangs next to the front door.
Alper Residence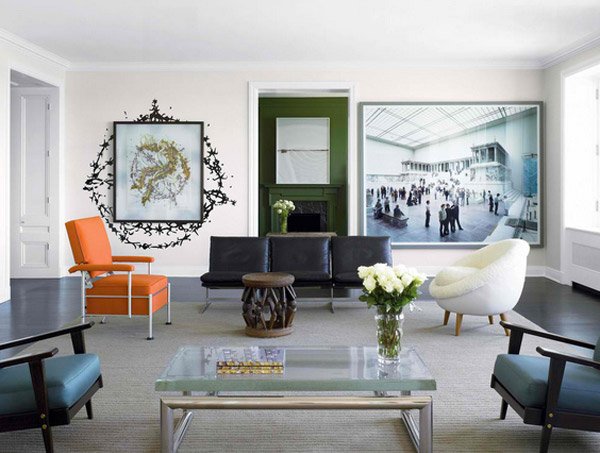 Notice the green door? How about the grey carpet? We know. They're just so gorgeous!
Arnold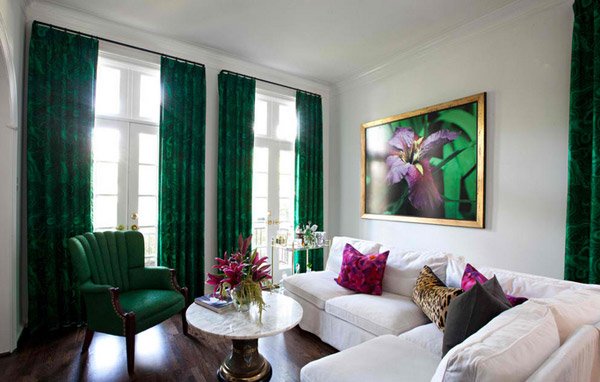 This room is an example of unity because the painting is the central focus of the room, and then the people used the colors of it to design the room. It makes the color flow throughout the room.
Baltimore Living Room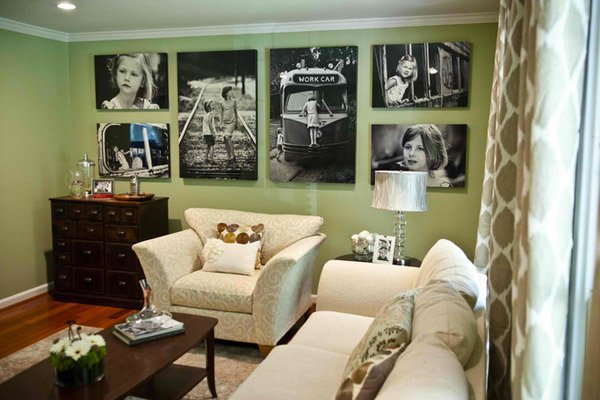 These blown-up black-and-white family images span the entire area of one wall of this room. Hung in symmetrical fashion, the look is contemporary and perfect for a space where family spends serious time in.
Brooklyn Residence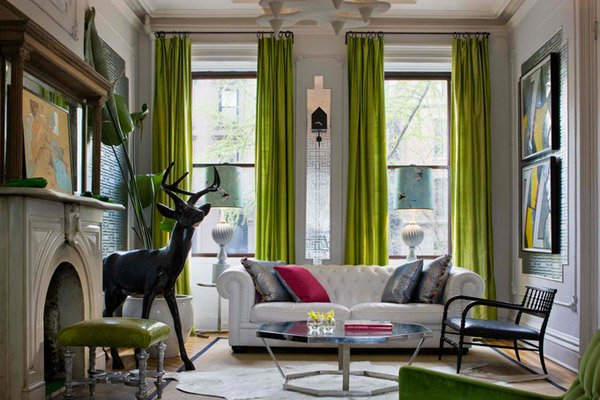 Fawn Galli Interior Design did a great job with this living room. The furniture choices are superb – and so as the decors too. We love the deer statue in there; it's too pretty.
Camille Dickson Residence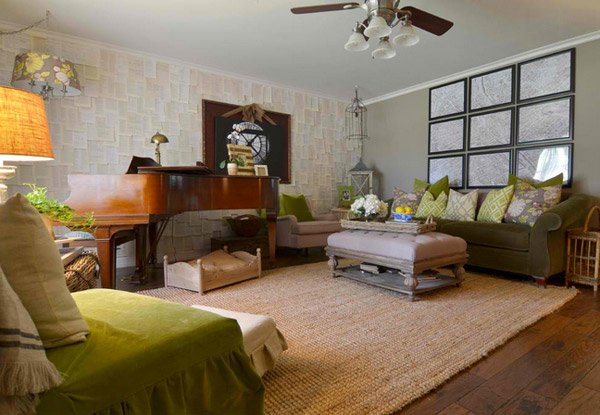 The living room is a heavily textured and layered space achieved with patience and time. "We've lived here for nearly 10 years, and the house has slowly evolved into what you see today," Camille says.
Classic Grey and Green Living Room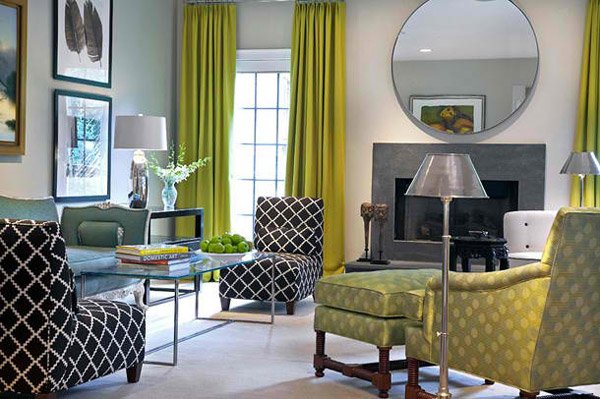 With the green long drapes and the simple grey walls, the colors and the prints of the furniture actually stand out.
Contemporary Living Room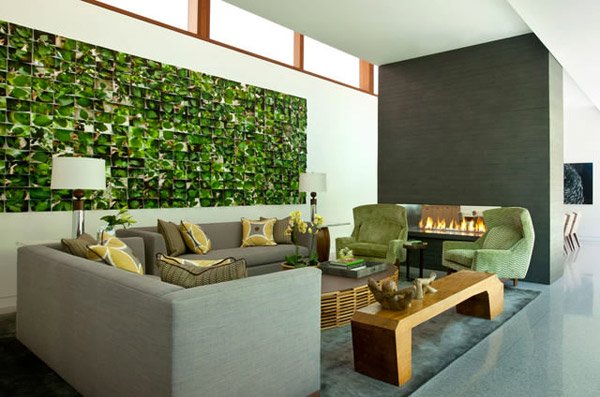 Stephanie Wohlner envisioned a fantasy to be able to create this fabulous living room design. The wall art, the furniture and the faux wall – it's just lovely.
Evanston Condo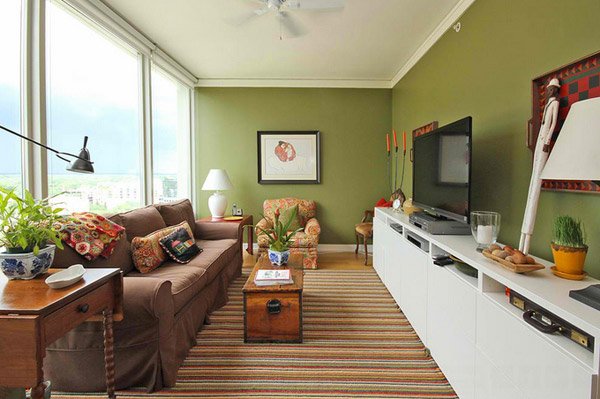 "When designing a Chicago home, I find that most people like to mix things up, using modern pieces along with primitive pieces," says interior designer Jennifer Harris. "Antiques get a fair play too, whether they have sentimental value or are simply a piece that a client just fell in love with." Harris often freshens up antiques with a coat of semi-gloss paint or by reupholstering them in a wild, funky or ethnic fabric.
Giorgetti Penthouse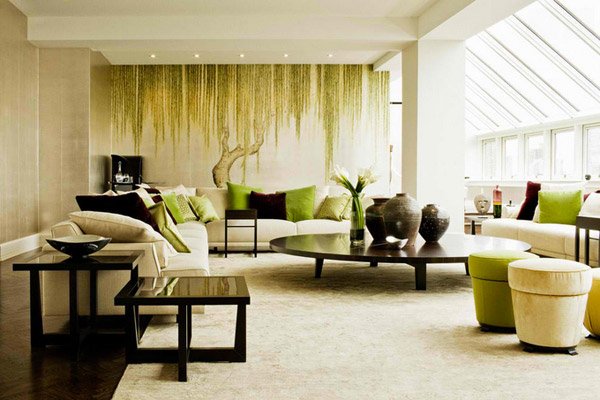 All the neutrals that this living room used makes all the blacks, the greys and the greens stand out. Note the beautiful skylight that this space have.
Grey and Green Living Room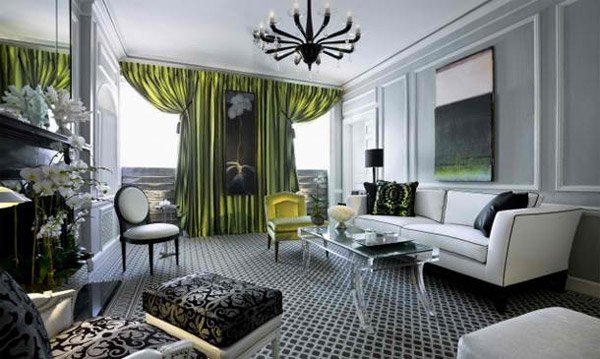 This fancy living room is something we do not really see every day, but mind you – who wouldn't want to live in this place? Fancy furniture pieces, fancy decor and lovely style.
Miami Contemporary Living Room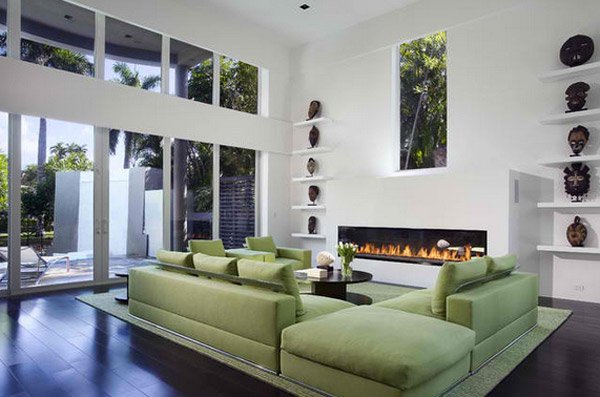 This is one space that is pretty much worthy of a place in a magazine. It's so beautiful and really fascinating.
Modern Green Seattle Remodel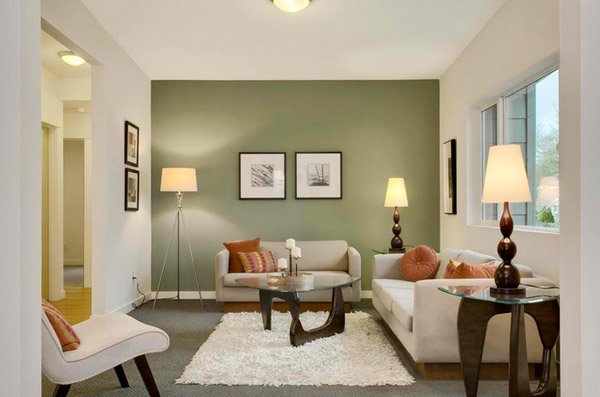 We loved staging this room. We expected a white room, but when we walked in, we saw this accent wall color. By adding black and white wall art pieces, we managed to pull it off. These are real MCM furniture pieces and they fit into this new remodel beautifully.
Pebble Creek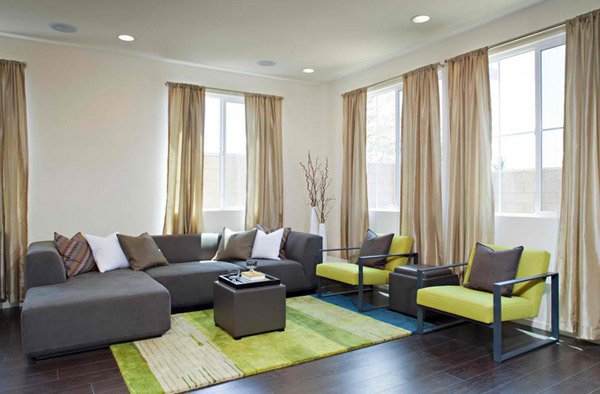 Pairing grey furniture with the green accent chairs and they are carpet is one good move to keep the neutral walls simple and still inviting.
Quirky House Renovation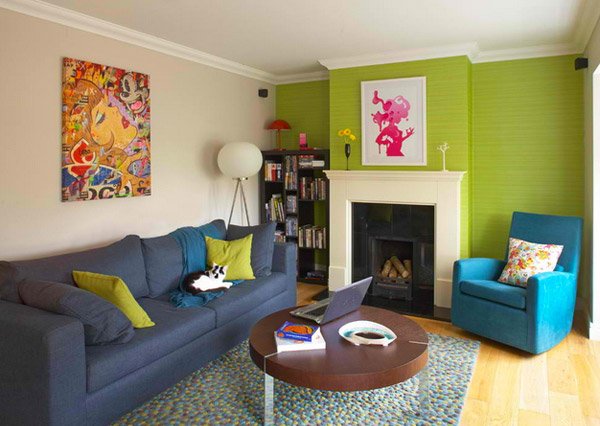 Eclectic living rooms always have this interesting vibe in them especially when you have the right ingredients.
Here is a link about the first list we have created about grey and green living rooms – the 15 Lovely Grey and Green Living Rooms. Take a look at them again and tell us what you thought about them and about the list we have just shown you above about the 15 Contemporary Grey and Green Living Room Designs. More to come on Home Design Lover!