15 Minimalist Living Room Spaces
Whenever we hear the term minimalist, we usually imagine a small space – well, that was how someone answered when we asked them what comes to their minds when they hear that word. Well, the term was derived from a certain movement in the arts after the World War II. As they even say, the term "minimalist" means stripping something of the essential. Today, we will be showing you pictures of living spaces with very little furnishings – really just the important things for the living room and everything is as great!
The next 15 Minimalist Living Room Spaces that we will be showing you will be a variety of categories like, modern, contemporary, chic, even traditional living room spaces which we are sure that you will definitely like. Keep in mind, that for this type of rooms, designers and homeowners want to maximize their spaces to the bare minimum. Sofa, coffee table and maybe some pretty area carpets and lamps! Take a peek!
Cole Valley Hillside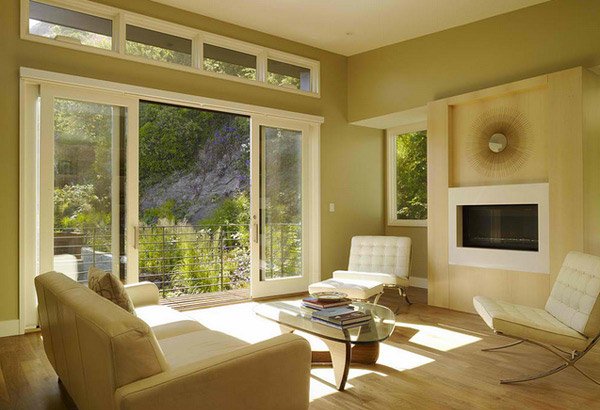 Don't you just love the serene look that this home has? Lovely furniture and simple decor, light color palette – what a great place to stay!
Cosmetic Updates On 1980's Home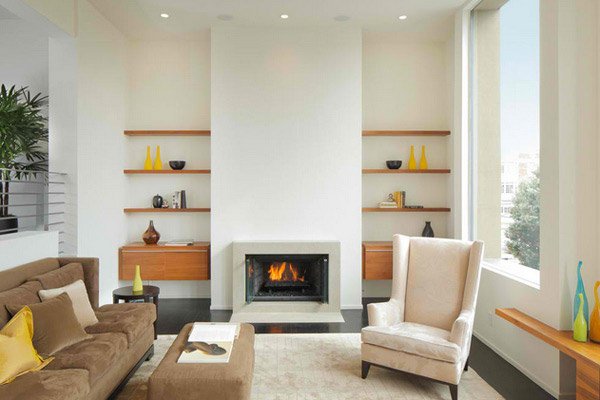 The white walls allow the small decors on the wall to stand out. The fireplace also looks great with this simple looking space – but definitely this is one classy and well-designed room.
Eberhart Residence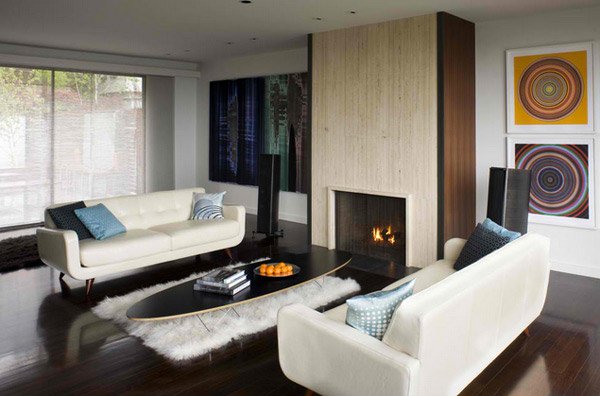 This space may remind us every now and then how a typical home for a single guy would actually look like. The unique paintings on the wall, classy center table, and a cool sound system to boost up the mood!
Hillbrook Drive Residence
What a perfect place for relaxation! A living space overlooking a great view! Who wouldn't love to stay in this home?
Lewis Modular Living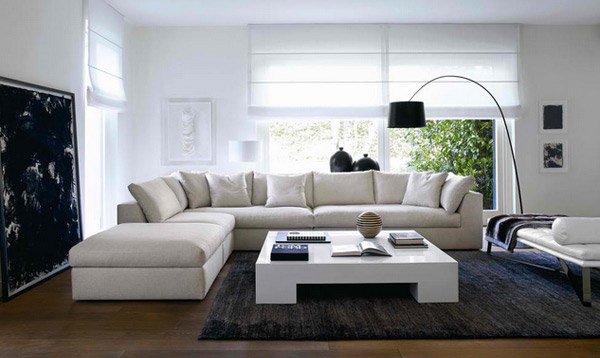 This living room is a model of a clean home. Something that can actually pass for a commercial. A space painted white and furnishings here and there that complements the area.
Lincoln Park Master Suite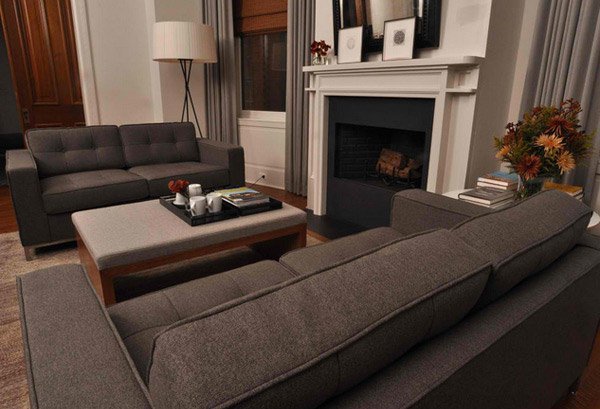 Neutral color choices like gray, whites, cream and browns comprised this small but definitely comfy living room space.
Louie Modern Living Room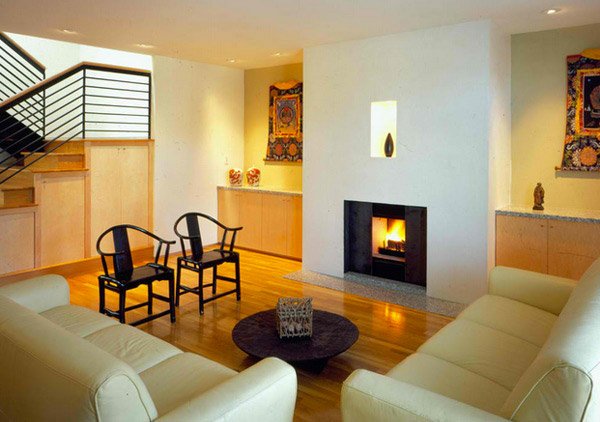 What may be the most fascinating thing about this space is that however simple it may look with few furnishings, the place seem charmed with the lighting treatment that was used.
Modern Spanish West Hollywood Home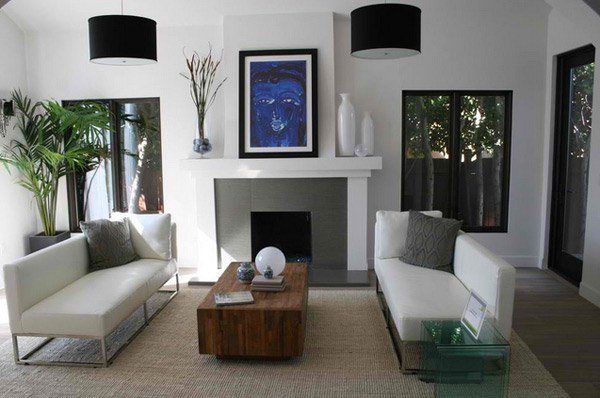 One thing unique with this space is the cutesy center table. Made from hardwood that gives an earthly touch to this almost all white room.
New Liner Sofa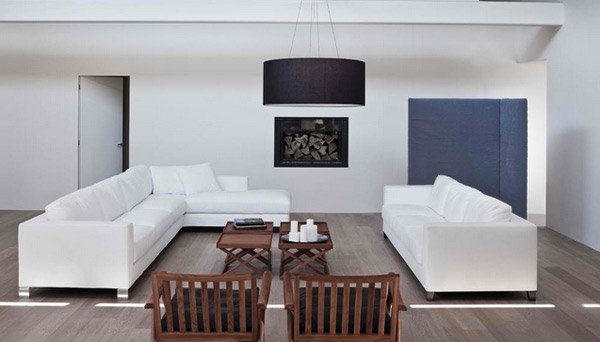 A heavenly piece of warmth and comfort for anyone's home. Minimal decor or furnishings does not necessarily mean that we are sacrificing beauty and comfort!
Portland Apartment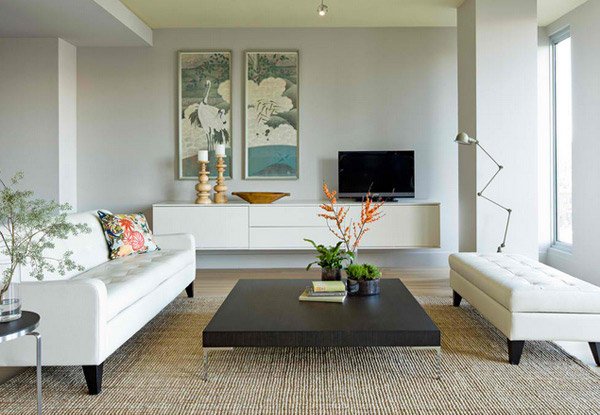 This room may look all too Japanese, but for sure, even with less decor than a normal living room, this space is already one cute place to hang out in.
Potrero House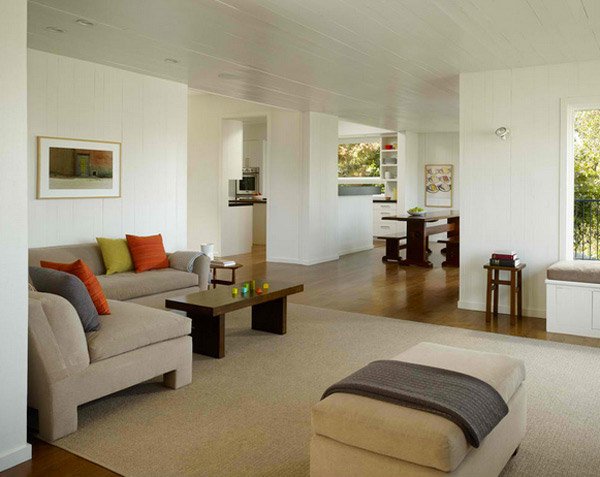 Looking at the entire house, it is definitely obvious that the homeowner's goal is to maintain a clean and sleek home.
Russian Hill Residence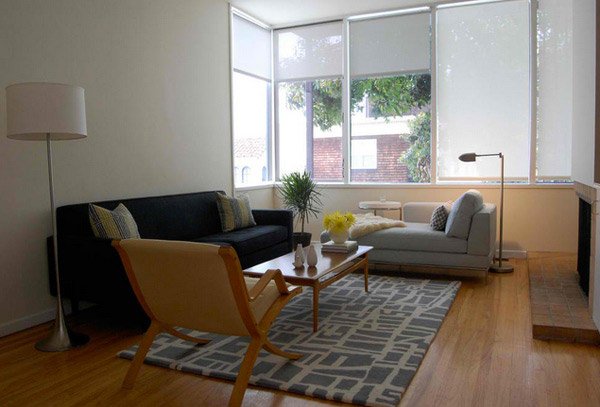 Creating a chic space need not to be cluttered and somewhat messy. The mere idea of combining different pieces of furniture to look like this seems pretty simple but real pretty.
South Hampton Living Room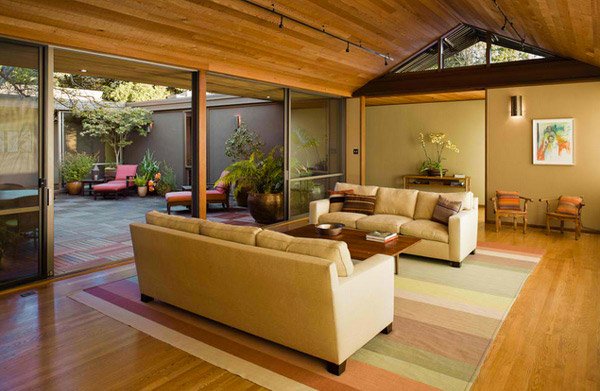 A classic space with the traditional look – all wood surrounding the living space and an open area for great ventilation and open space.
Tallichet Residence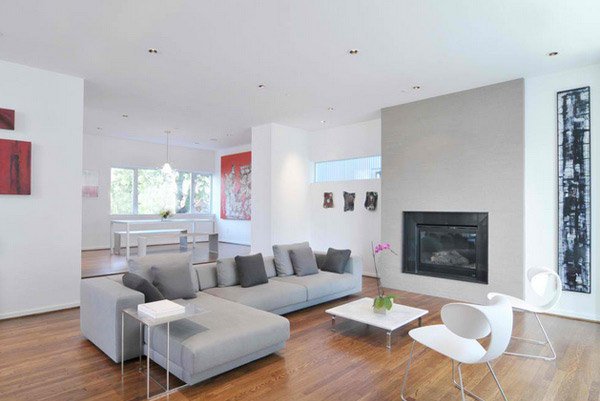 We think that the accent chairs on this living space is unique and out of this world, what do you think? Frames on wide white walls – may seem simple and really plain, but it's quite amazing, how spaces like this look as fascinating!
Tyrell Renovation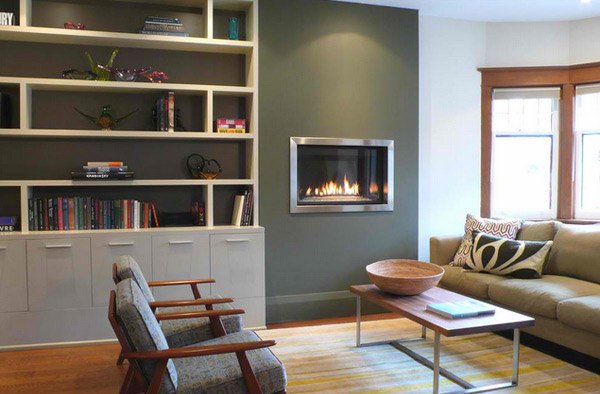 The gray accent wall with the mini fireplace is a real charmer! We love that even though the space is kinda cramped, this is still beautified by the bookshelf with trimming in it.
We are kinda surprised that we have not noticed that we have a lot of living rooms with fire places in them. But hey, don't the rooms look fascinating and charming with them? In the next few days, you will be seeing more of the minimalist designs for every room in the house! Hope you had fun! You can also check Zen Living Rooms and Eclectic Living Room Designs here in Home Design Lover.