15 Awesome Beachy Living Rooms
We know a lot of people who really loves the beach and can't wait to infuse that look in their homes all year round! Sometimes, those who live close to the beach likes to make a similar aura to their homes just to complement their environment. But of course, even when you do not live by the beach, you can always achieve that coastal feel with a few tricks.
If you want to create an easy going coastal feel reminiscent of a charming seaside cottage, use a color palette of various blue accents and to mimic an airy and inviting space, decorate your living rooms with soothing hues, seaside accessories like beach glass or seashells, or sea grass furnishings like a basket of sea treasures. Today, we have a compilation of 15 Awesome Beachy Living Rooms. Let us check it out!
Baltimore Living Room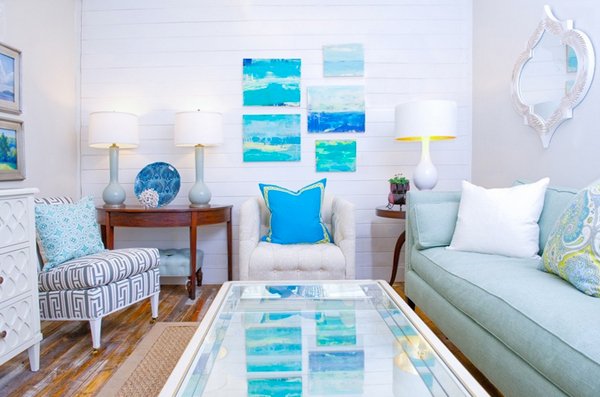 Change up your chair style. Instead of cramming a gigantic sofa into your living room, try combining a smaller seat with a couple of upholstered armless chairs.
Barclay Butera Living On The Coast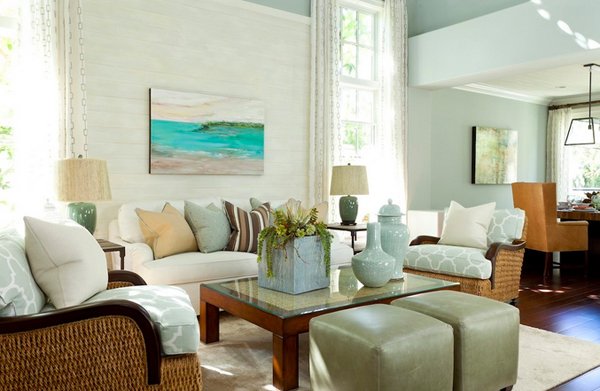 A typical Butera color palette is taken straight from the water, sand, sky and sea glass. He also loves unique mixes, like woven chairs with quatrefoil-patterned upholstery. The result is a serene and welcoming room.
Beach House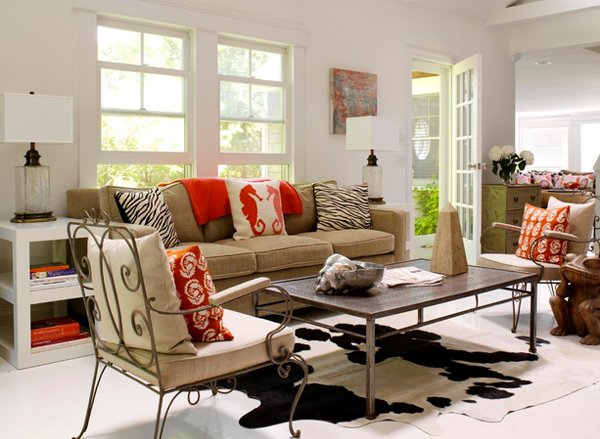 Choose investment pieces wisely. It's true, you get what you pay for, so invest in the best sofa you can afford. Everything shows against a blank canvas, so put your best foot forward with quality furnishings.
Vero Beach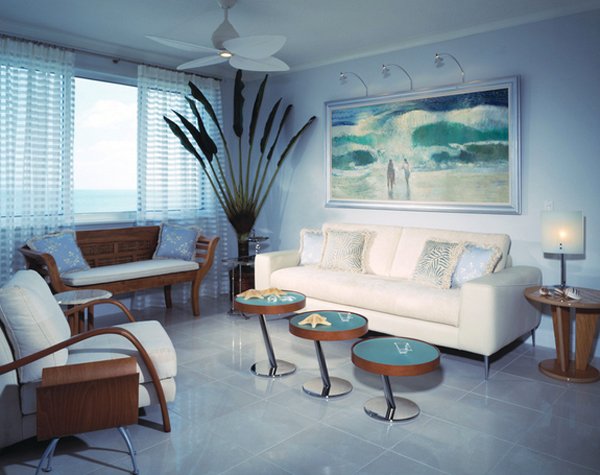 The pieces of furniture and decor in this living room are definitely coastal and we love it! Note the plant on the side which totally gives color this oh-so white space.
Sea Pointe Newport Beach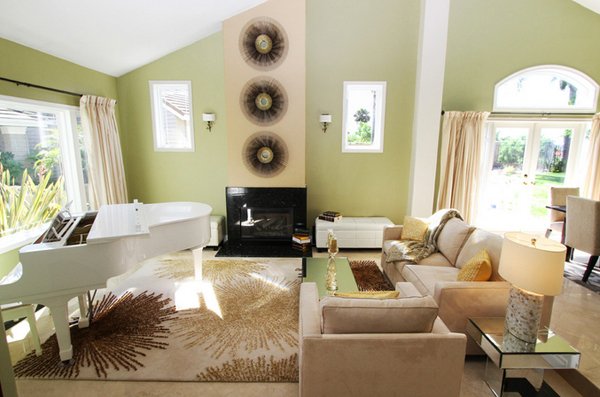 The Georgian green color of the wall complements and blends well with the wonderful living space we have in this picture. The beige-colored seating and area carpet look great with the walls.
Coastal Family Renovation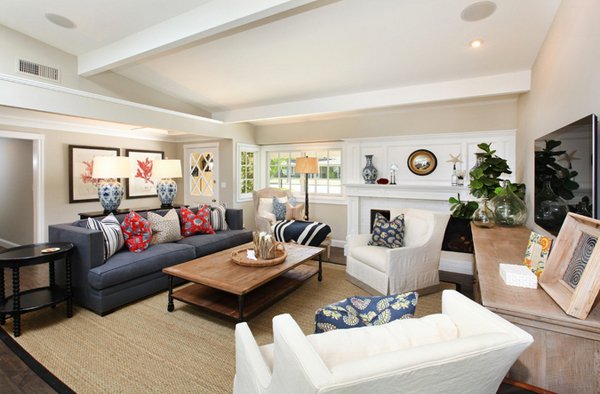 When we see coastal or beach-inspired living rooms, we usually see a mix of blues, whites and browns, look at this stunning living room. The combination is not only perfect but comfy.
Contemporary Beach Cottage Living Room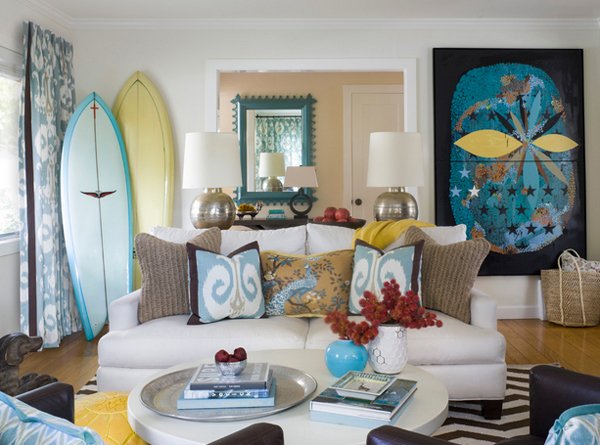 A fresh contemporary beach cottage living room with turquoise and yellow accents that is just off the kitchen.
Holiday House Hamptons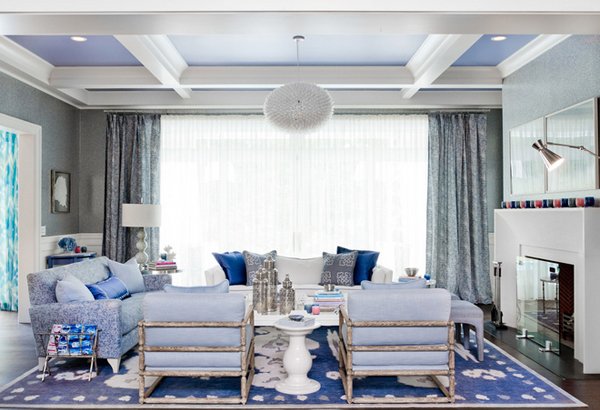 This space celebrates the spirit of being a hub for a summer cocktail party or simply somewhere to unwind.
Inspired By The Sand And The Sea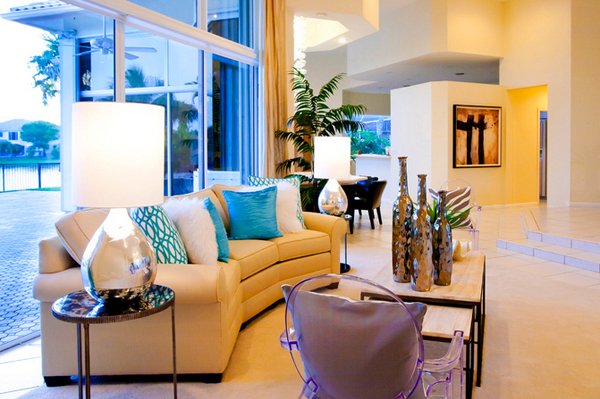 This living room was inspired by the aquamarine sea, beige sand and white, silver and black seashells of Florida's Gulf Coast.
Watch Hill Cottage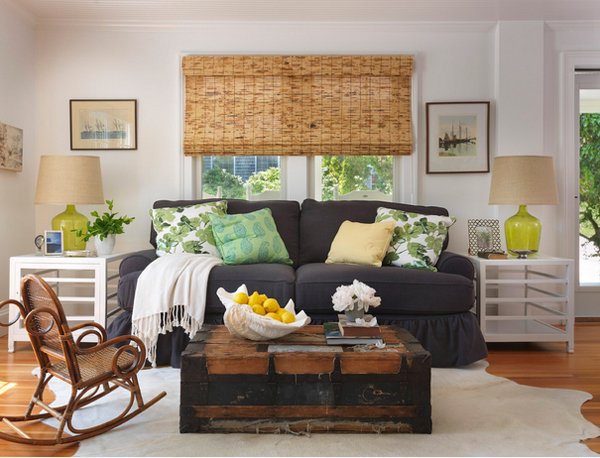 The first things the British had to do when adjusting to hot and humid climates was to lighten up their dark color palettes. In the Caribbean, white, tans and light greens and blues replaced dark and heavy hues.
Lido Island Living Room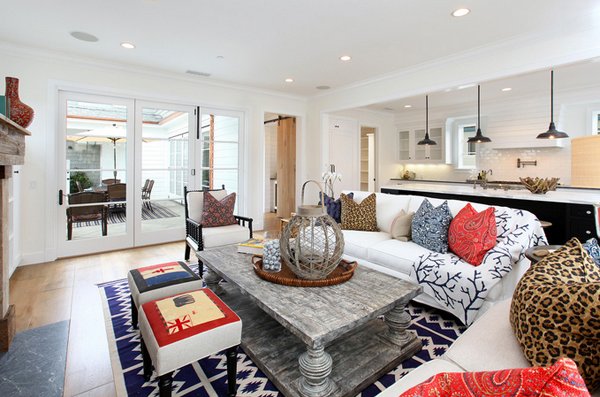 Hamptons style custom home located on Lido Island in Newport Beach looks totally divine and really inviting. The furniture and decor shouts beach!
Weekapaug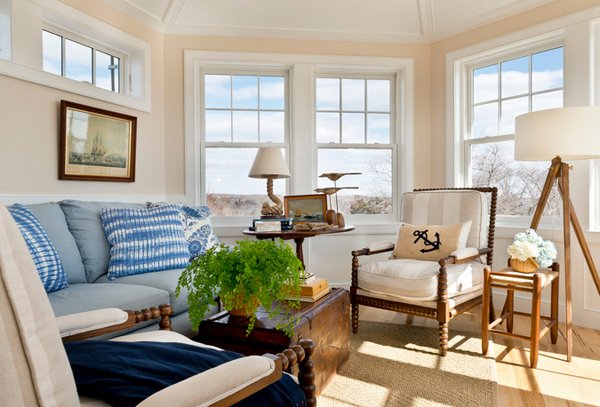 This living room is a bit retro, a bit contemporary because of the decors, but the aura, the seating and colors definitely look stunning, comfortable and really pretty.
Palm Beach Apartment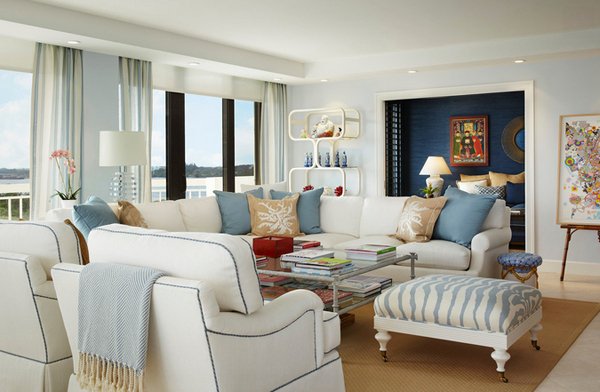 Chic but casual Palm Beach Apartment, incorporating seaside colors in an ocean view apartment. Mixing transitional with contemporary. This apartment is Malibu meets the Hampton's in Palm Beach.
Miami Tropical Living Room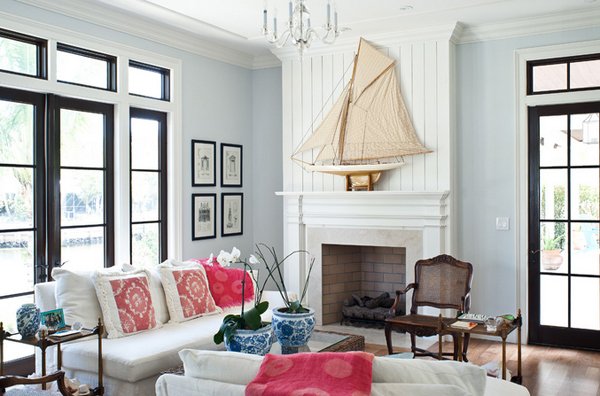 A very blue grey helps bridge the gap between the traditional elements in this room and the modern windows. The dollops of color relax it and give it warmth.
Sao Paulo Living Room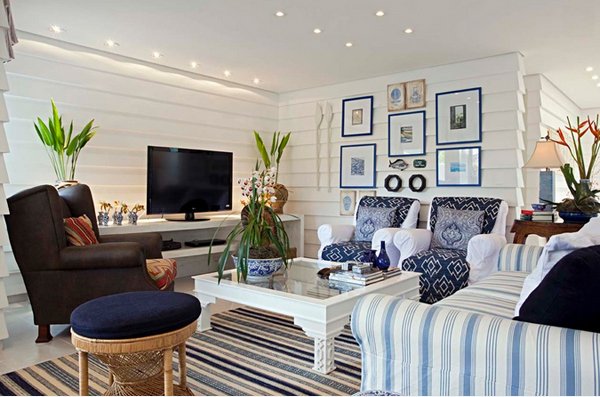 When space is at a premium, rooms should serve double duty. And nothing wastes space more than a living room that's used only for company. So go ahead – put a TV in there. Here a prominent wall arrangement steals focus away from the TV, so it doesn't dominate the space.
That list of 15 Awesome Beachy Living Rooms sure used a traditional palette which included a palette of blues and greens with a seaside escape with all the classic must-haves – coastal prints and pillows and stunning beachy decor. All in all, we sure would like to think that the list we have created today was epic if you want to achieve the summer feel for your home! Here is a link of interesting combination of brown and blue living rooms which showcase another great pair for blues! Check them out!