15 Adorable Contemporary Family Rooms
Family rooms could be one of the most enjoyable areas in the house since it is where the family play games, watch movies, chit chat and maybe even eat snacks. It is also a perfect spot for relaxation and family bonding. Family rooms usually have televisions or maybe even a small library so anyone can just grab a book a read. A fireplace is also another feature in a family room to add warmth in the area for improved level of comfort.
With that, a family room has to be designed well for maximum relaxation and enjoyment. In designing and decorating one, the needs and lifestyle of the family has to be considered so that it can be integrated in the design. For a home that adapts a contemporary interior, we have collated some contemporary family rooms. You can observe the use of furnishings and even colors in the spaces featured below.
Contemporary Family Room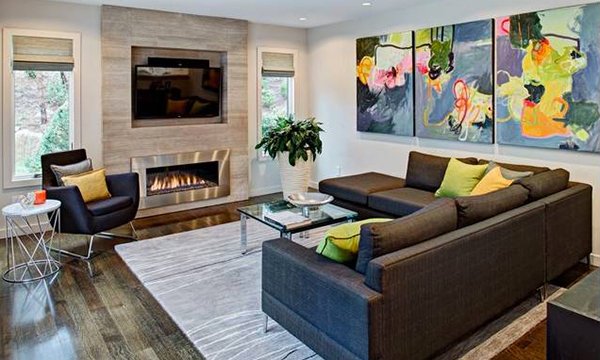 With gray on most areas of this family room, that colorful wall art makes a huge difference.
Custom Build Home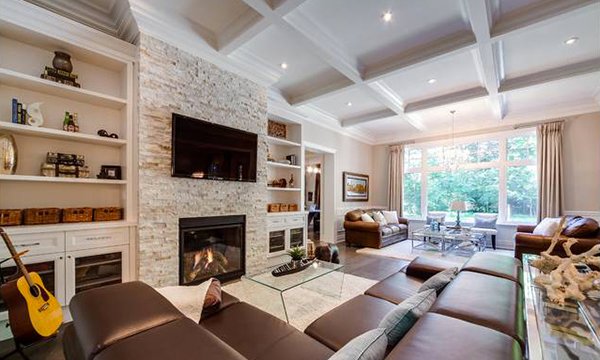 Coffered ceiling give more formality to this family room but enhanced its appeal too.
Erskine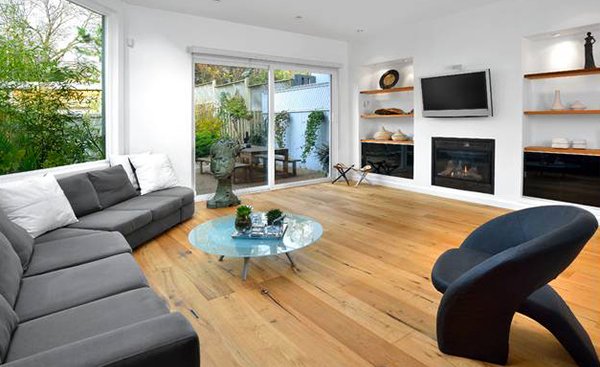 Gray and black furniture on wooden flooring are perfect blends. The wall shelves and decors on it gave instant contemporary touches to this family room.
Willoughby Way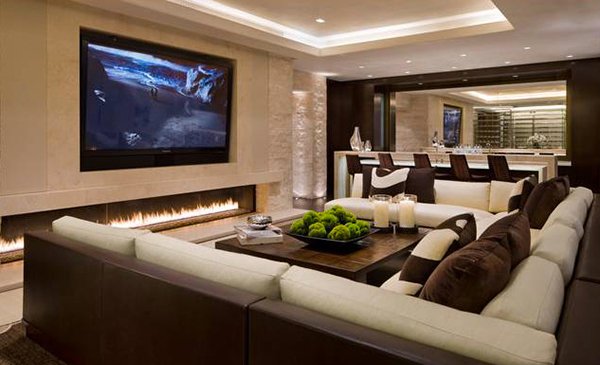 Chocolate brown is love especially when paired with ivory. The fireplace below the wide screen television is a fascinating accent!
Family Room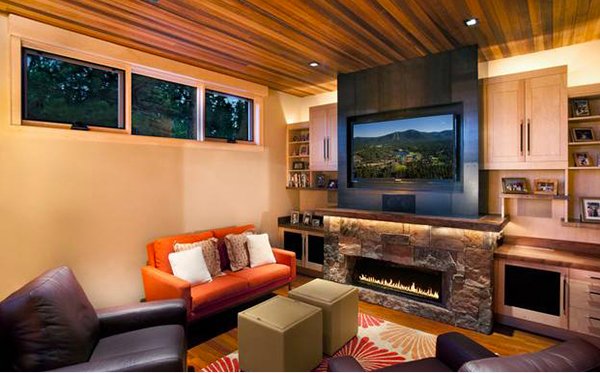 Stoned fireplace and wooden ceilings are subtle rustic elements in this room but it does remain contemporary with its sofa and wall shelves.
Orchard Family Room A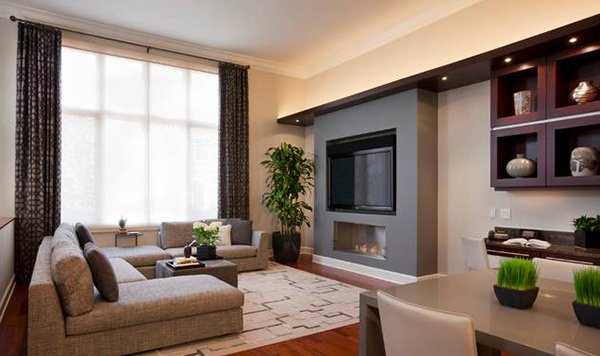 Check out the patterns on the area rug, it sure is contemporary in style. Even the sofa set fitted the family room's style.
Modern Family Room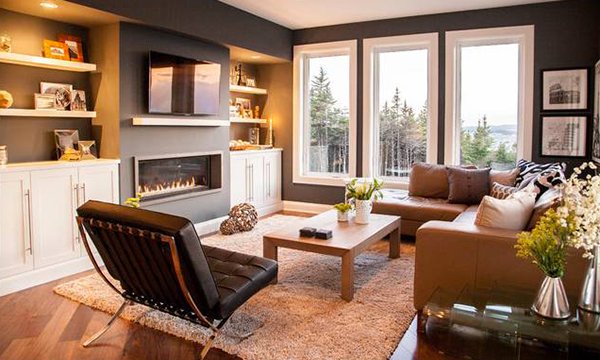 A comfy black lounge chair is a perfect spot to sit and relax in this cozy family room..
Martis Camp #219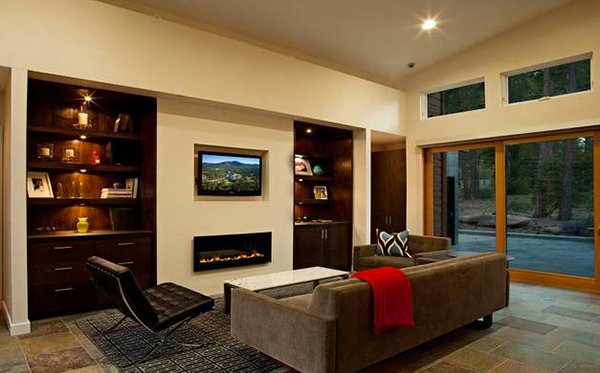 This one has the same lounge chair as the space above but this is from a different interior. Its area rug defines the space with a tiled flooring.
utopia projects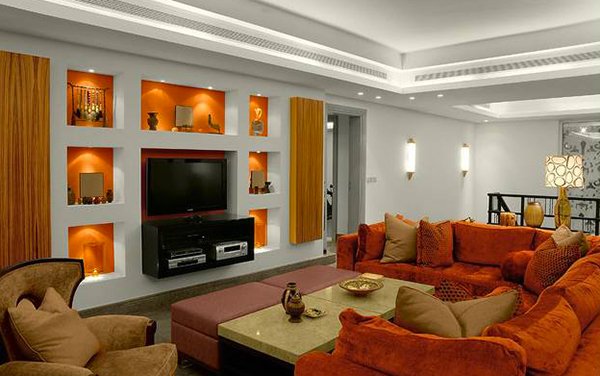 Subdued shelves on the walls in orange background gives off a lively feel to this space especially that the sofa is of similar shade.
Moraya Bay Residence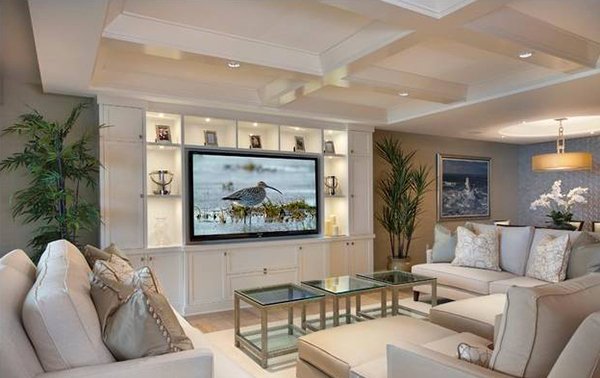 This family room looks formal because of its colors and sheen.
Home In Clovelly Trails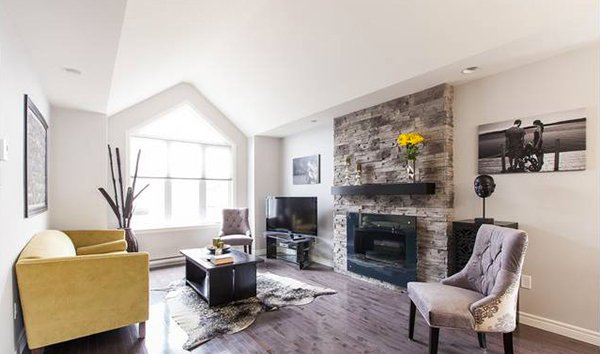 A contemporary space that looks eclectic in style because of the items in it like the seats and sheepskin area rug.
Northwest Hills Remodel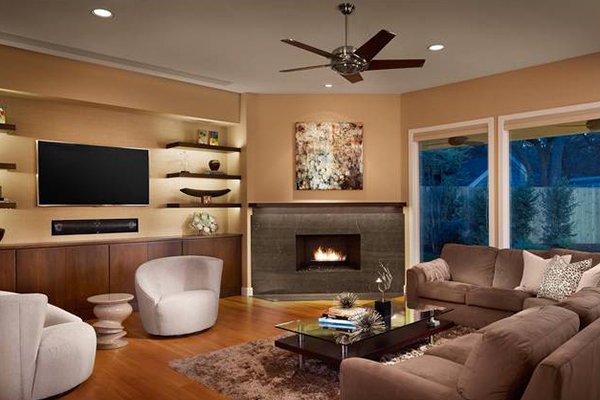 Everything in this family room is pulled off really well from the love seats, sofa, fireplace and even its decors.
Orewa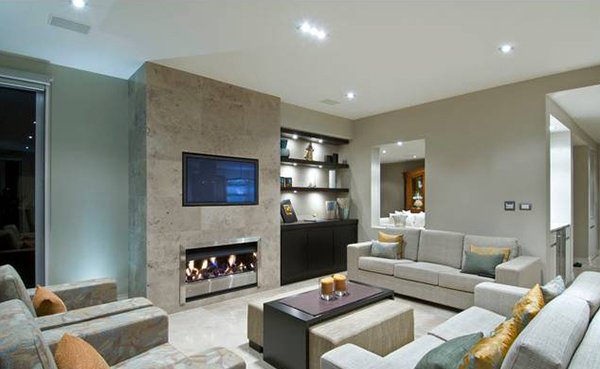 Gray is a beautiful color. An advantage of using it is that you can match it with other colors and still end up getting a lovely room like how gold and greens are seen here.
Greenbrae, CA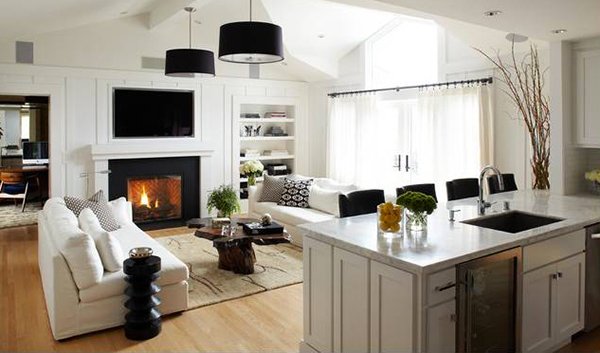 Black is scattered all around the room which allows us to move our gaze into the different areas of this contemporary family room.
Play/Guest House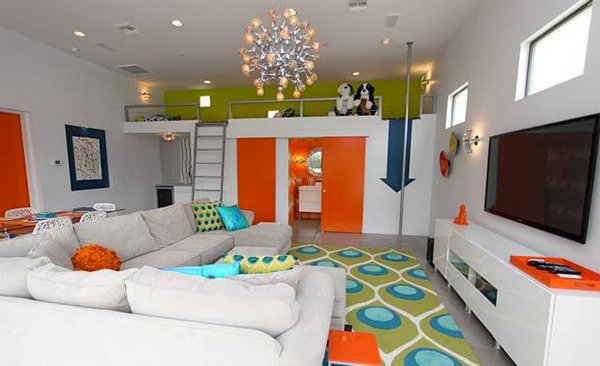 This sure is one lively space with all the colors in it especially the orange elements.
No doubt, you will conform that the above family rooms are indeed adorable and gorgeous. Each one is designed with a different approach but all of them dwell on the same style: contemporary. If you still want to see more home interiors with a contemporary design, you can take a peep at contemporary bedrooms or maybe even contemporary living rooms for its look is quite similar to family rooms.