21 Ways to Add Zebra Prints in the Living Room
If we talk about prints, I am sure that one of the favorite and most famous prints that we see when it comes to fashion and decorating is the zebra print. There is really something beautiful about the zebra print. Maybe it is its combination of black and white or maybe it is because of the beauty of the zebra itself.
Today, we have collated a list of living rooms with zebra decors and accents. Most of them would use zebra patterns for the area rug while others use it for the throws. Well, whatever they did to their living rooms using this decor will surely impress you. Scroll down and take a look at the list we have below.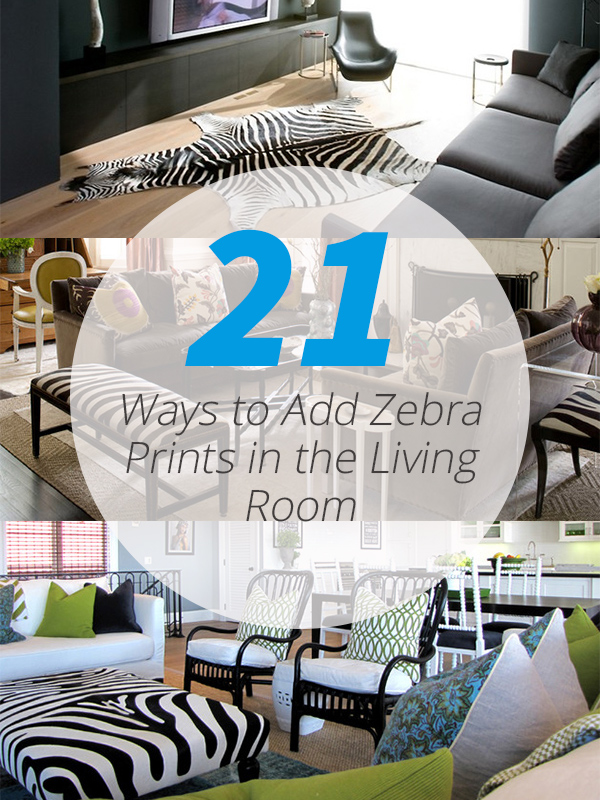 1. Vallejo Street Highrise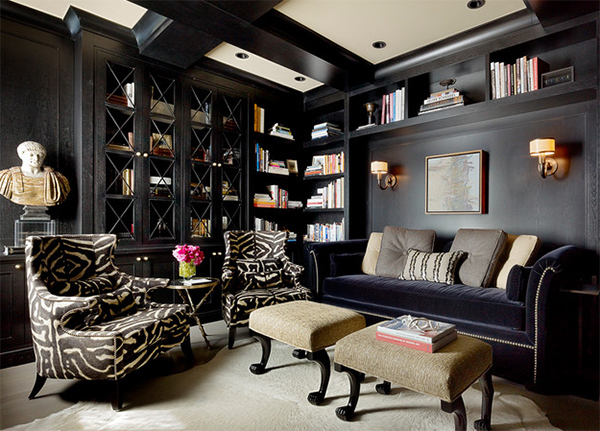 Zebra print on this pair of chairs adds charm to this black living room.
2. Library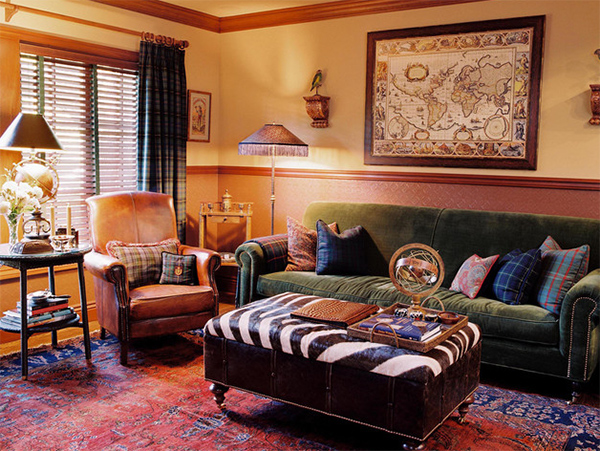 This storage bench with a zebra print is used as a coffee table.
3. Living Room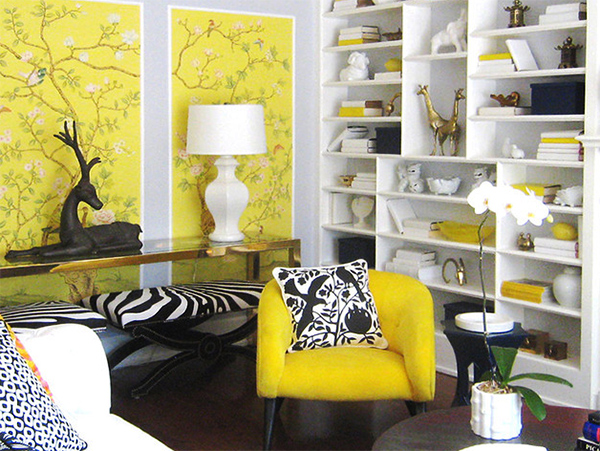 A bench near the console table with this adorable print looks amazing especially with the yellow wallpaper.
4. Marina Playroom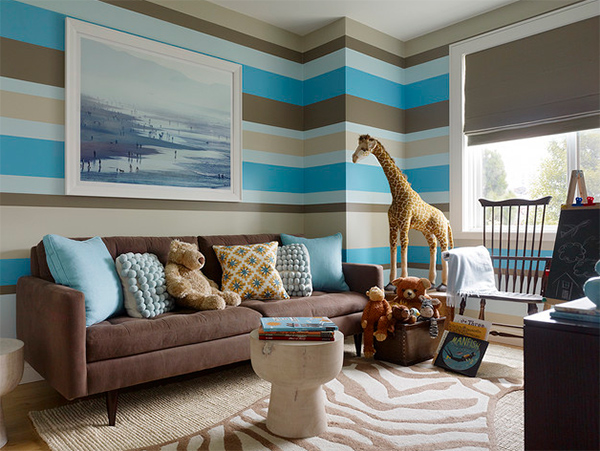 I find this very cute! The colors are lovely and yes that zebra area rug too.
5. Rockport Beach House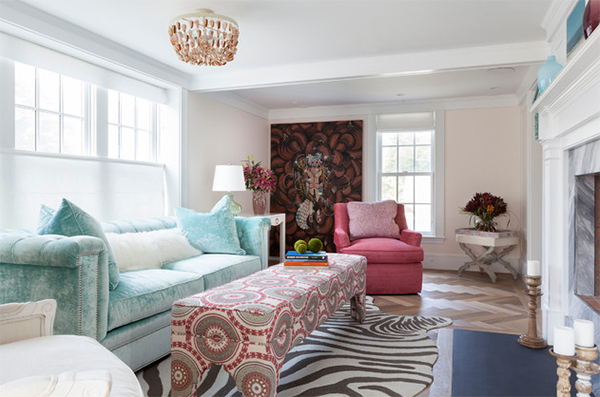 This living room has prints everywhere that worked well altogether.
6. 2011 HHL Fireplace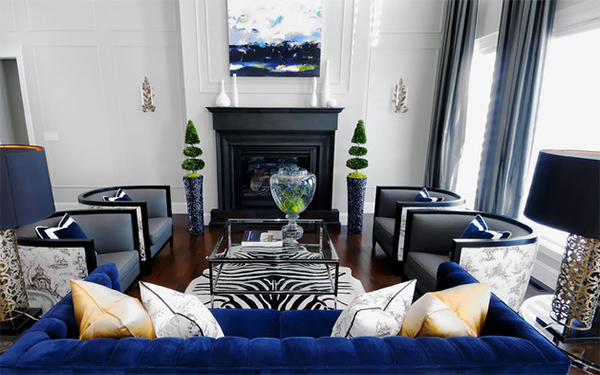 The combination of blue, black and white here is just gorgeous!
7. Glenrosa Retro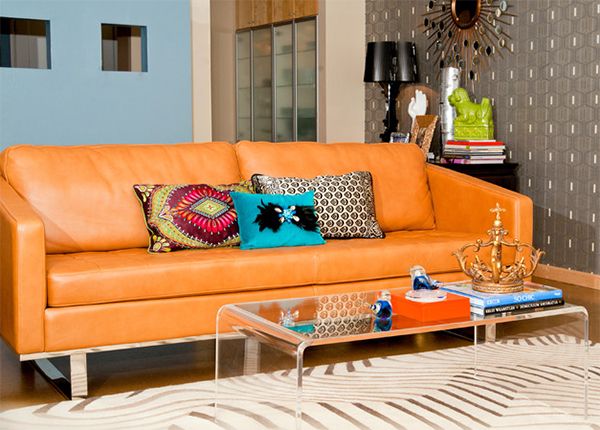 What I love here are the throw pillows! Note the creative zebra pattern on the area rug.
8. Amoroso Design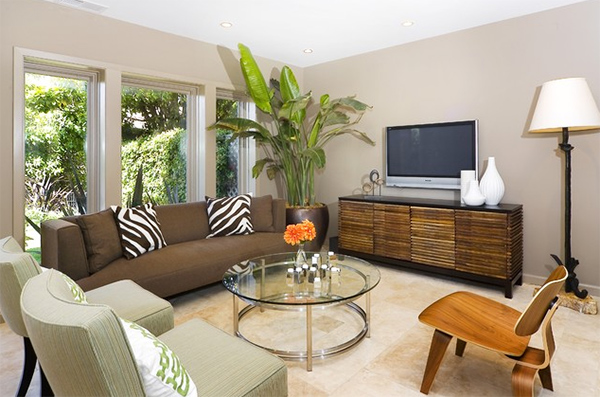 You can also add zebra print on a space subtly just like this one.
9. Modern Media Room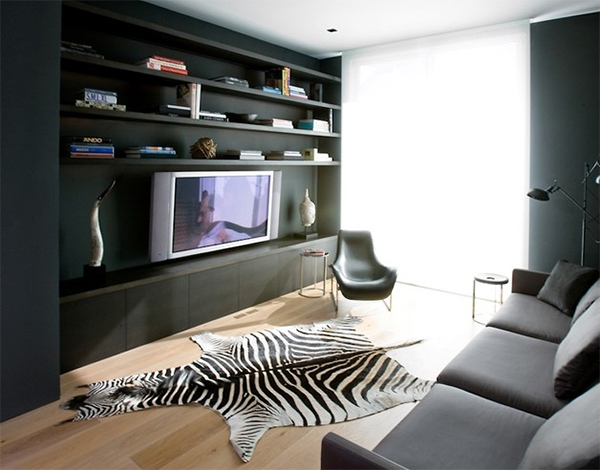 This zebra print cowhide area rug added more life to this living area.
10. Living Room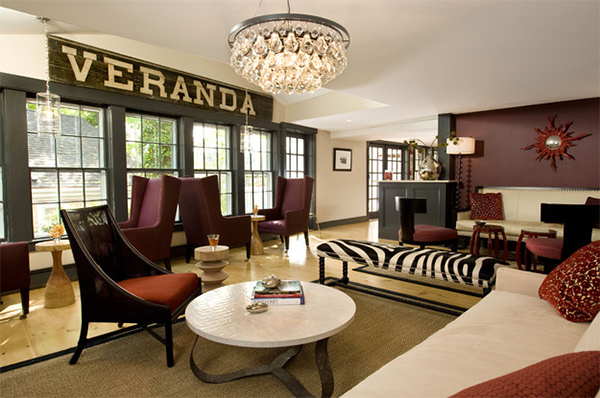 Bringing in a zebra printed bench to a living room like this can make all the difference.
11. Swallow Drive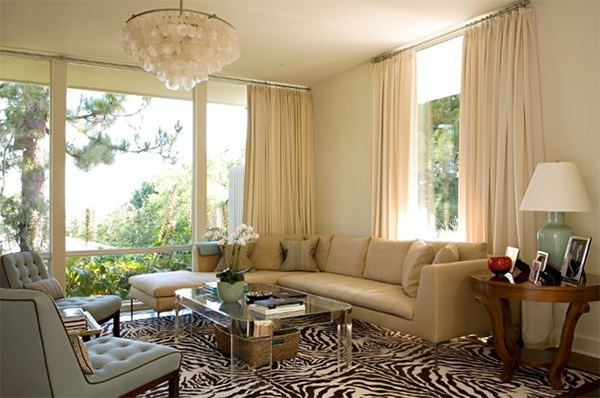 This is such a charming space not just because of the area rug but with everything in it.
12. Organized Collecting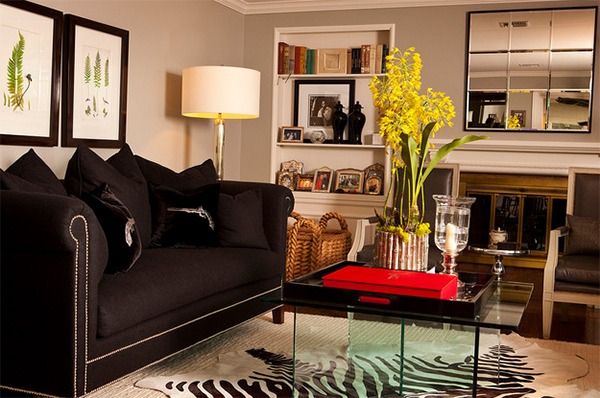 A small living room has a lovely centerpiece and a glass coffee table that sits on a zebra cowhide rug.
13. Hope Valley Refined
Another living room with that pretty bench and an ottoman to match.
14. Horchow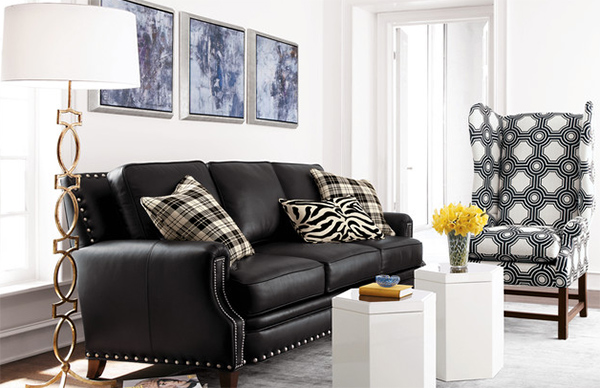 If your living area has a black and white motif, adding different patterns for the same color will be a good idea.
15. Living Room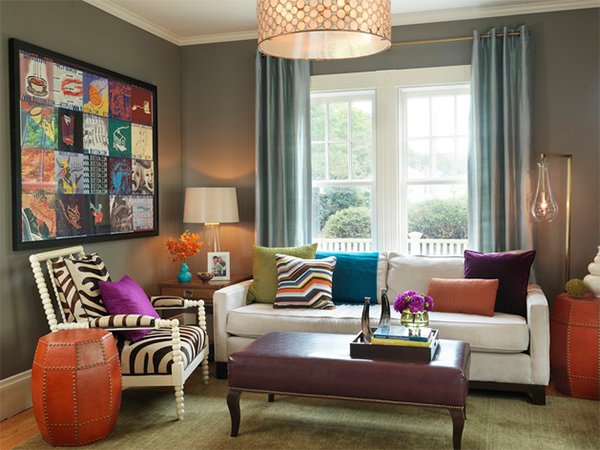 Nice looking chair that is a sure head turner in this living room.
16. Form
I am not a fan of overdoing the wall mural but the area rug does look good here.
17. Toronto town home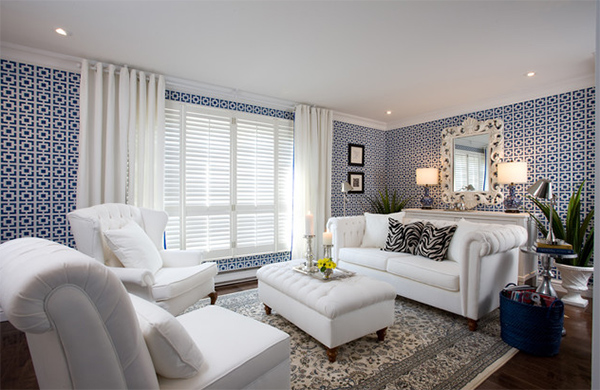 Patterns are everywhere in this space. Using white furniture is just right with zebra printed throws.
18. Noe Valley Residence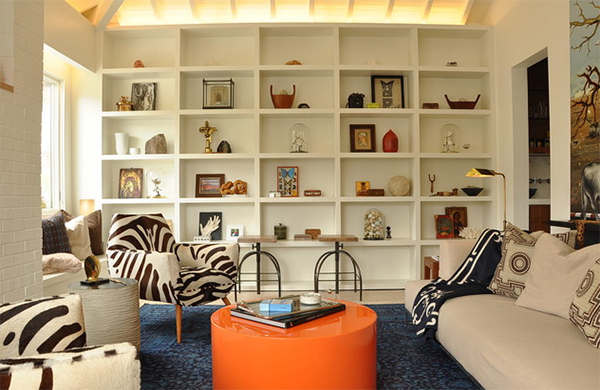 19. Living room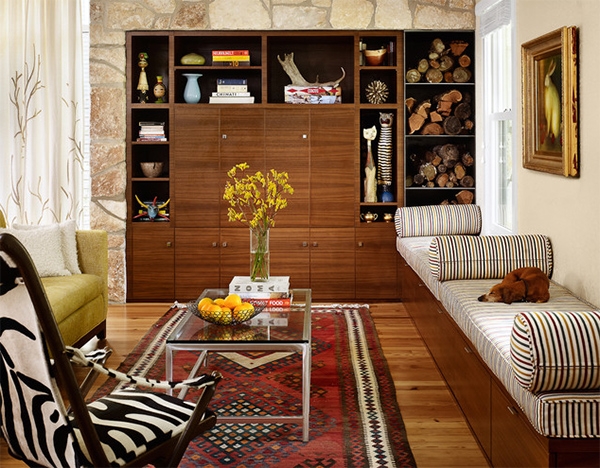 This one has one chair with zebra prints on it and it does look great.
20. The Sandberg Home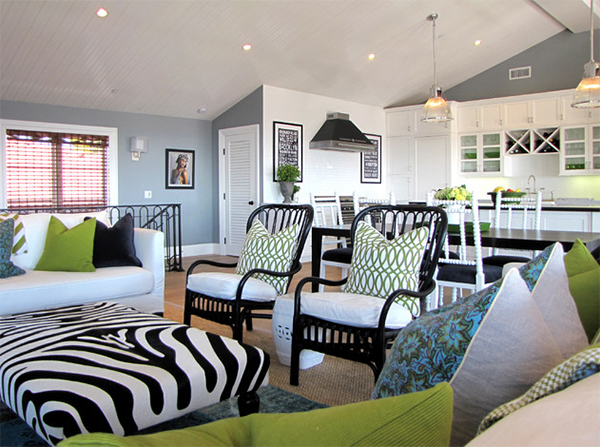 You can also use a bench as your coffee table too like this one.
21. Glenn Gissler Design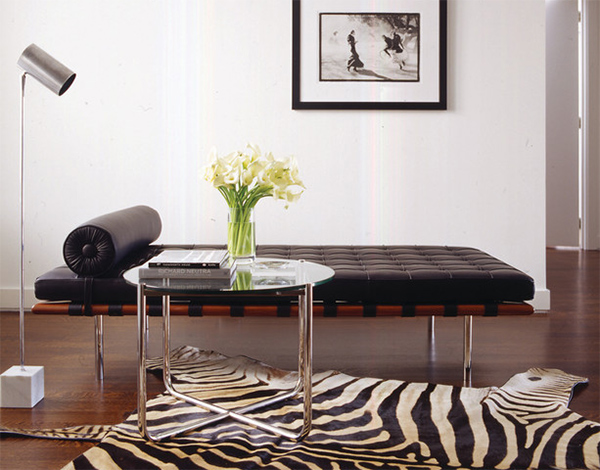 Isn't this a stunning space? It does look simple but very charming.
What can you say about the living rooms above? Well, adding subtle zebra prints to it could have a great impact to how they look. Some would even bring in zebra sculptures and wall decors which is also a good idea. I have seen some spaces with zebra home decors and they sure are very gorgeous! Now can you tell me which of the spaces above your favorite is?