15 Awesome Retro Inspired Living Rooms
Can you believe February is almost over? Well, at least we have March to look forward to, right? But in the meantime, we will be showing you photos of Retro inspired living spaces that did a great job in this department of inspiring everyone who loves retro. It never goes out of style – believe us when we say that all the funky in those days are still present and prevalent in our time!
Well, without further ado, let us start with how retro came to be. As what the internet say, retro is a way of life – we do not just follow the trend and what comprise the style then we're already retro – that is wrong. Retro is a culture of style, a trend – either in fashion or the entire art section. Vintage even is a part of it, from the 80's to the late 90's. With the living spaces we have here for you, take a look at how modern meets retro!
Ball Park Condo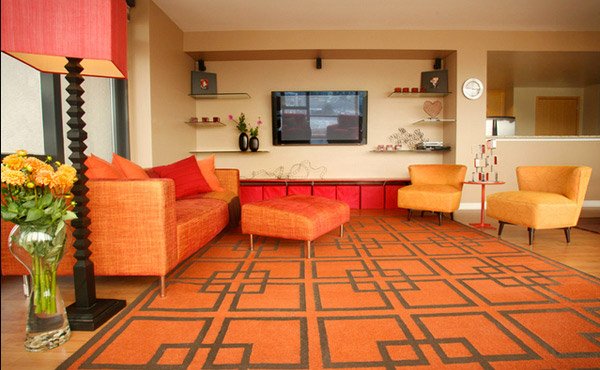 We don't know how orange one room can go, but this living room is definitely something to look forward to seeing everyday.
Colorful Living Room 3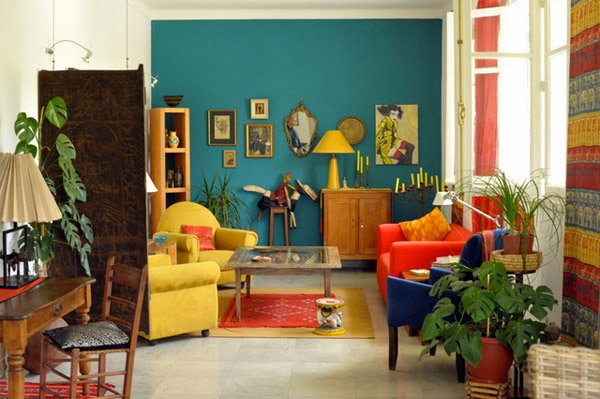 We can see a wonderfully planned color scheme for this living room! From oranges to yellow, from blues to browns! This sure is one colorful living room!
Home of Bram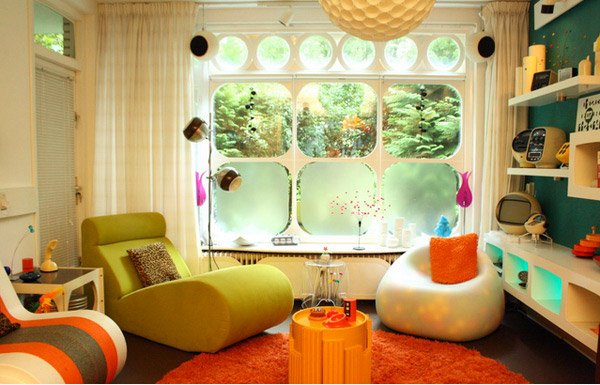 This room is not only retro but almost futuristic with the cutesy windows, seating and decors on the wall. We bet any teenager would love to have this room to themselves!
Modern Living Room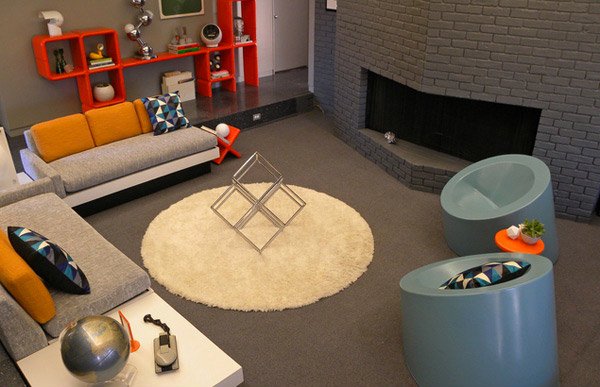 Modern living can always be associated with styles that people around loves and can relate to – just like this room having a twist of modern life with a bit of retro spirit in it!
Goddard-Mandolene Residence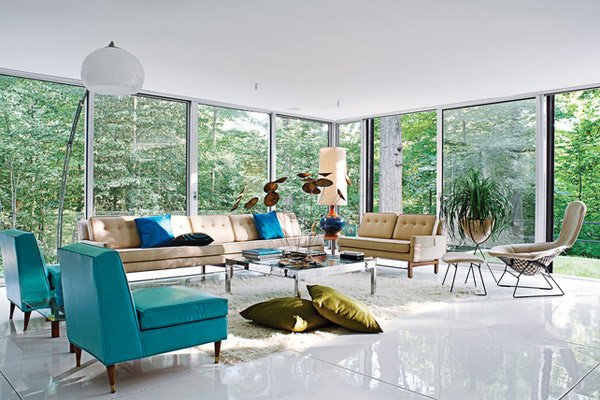 Very classy and sophisticated living room which showcase a shiny floor that lightens up all the colored items in this room!
Yellow Living Room Chair and Ottoman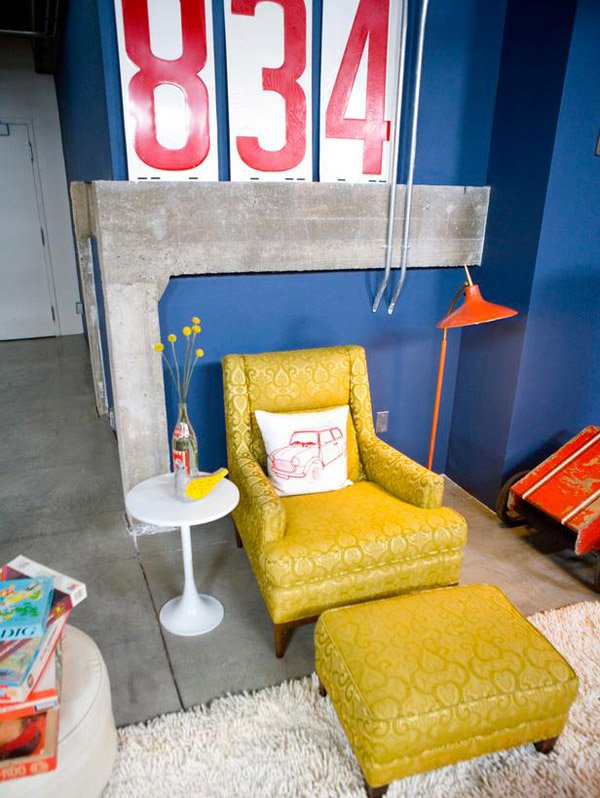 Look at the matching chair and ottoman which is stunning in the color they are in! The blue walls and concrete flooring complement well with the furniture in the living room.
Contemporary Living Room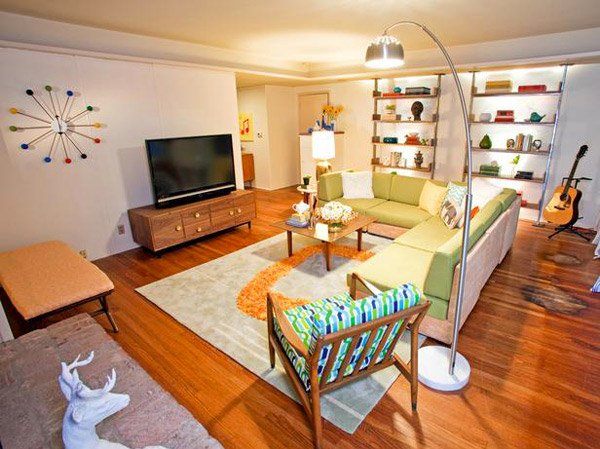 Casey Noble did a great job in mixing and matching this living room! From simple green colored sofas paired with a printed accent chair and neutral colored area carpet, this living room sure is catchy!
Fischer Street Residence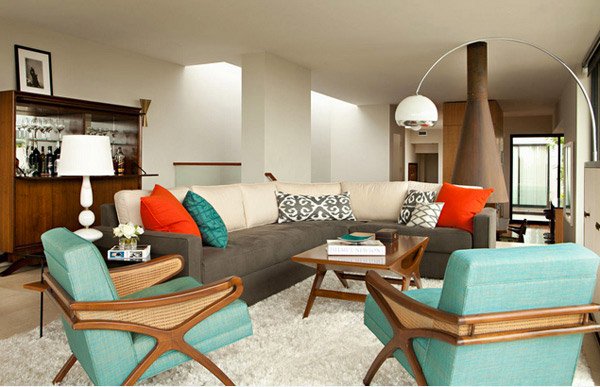 This blue colored side chairs looks outstanding in this living room since aside from the red colored pillows, they are just the ones that exude great color since the rest are neutral colored like beige, gray and browns.
Home of Ilaria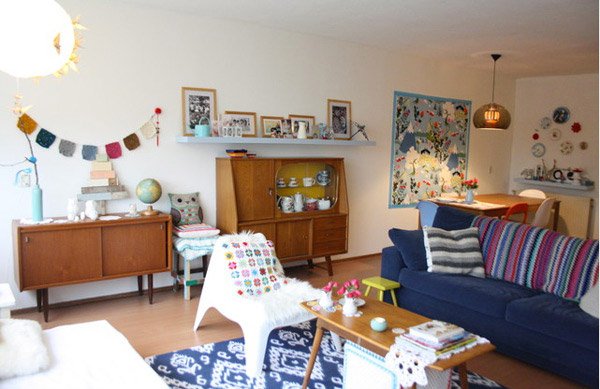 One look at this photo, and we imagine Bohemian or eclectic. All three archetypes have similarities except that retro gives us a feeling of going back in time – like this one!
Retro – Modern Orange Living Room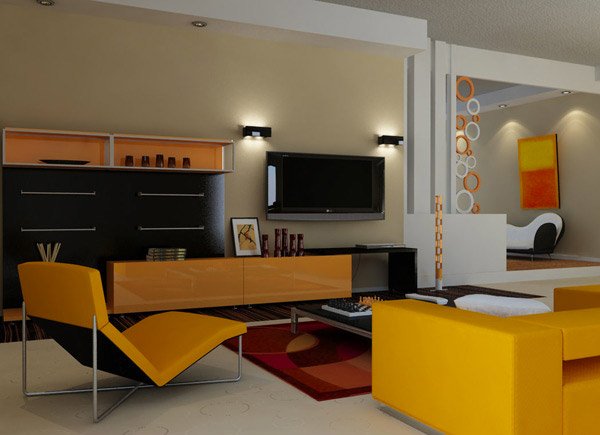 This retro inspired living room is attractive and made modern by using two main colors and the accent decors in the living room made this one retro.
Hip Living Room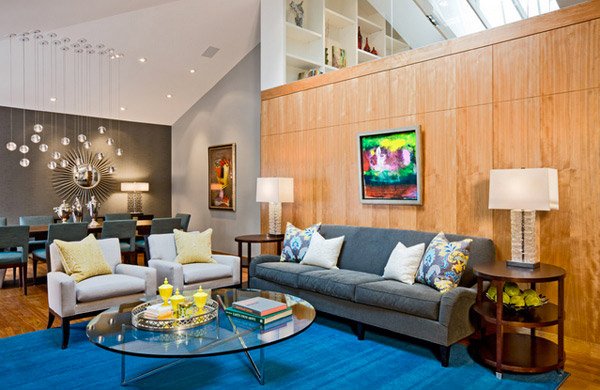 A combination of a traditional home and contemporary living, this home is an example of how retro one traditional-contemporary home can be!
Colorful Living Room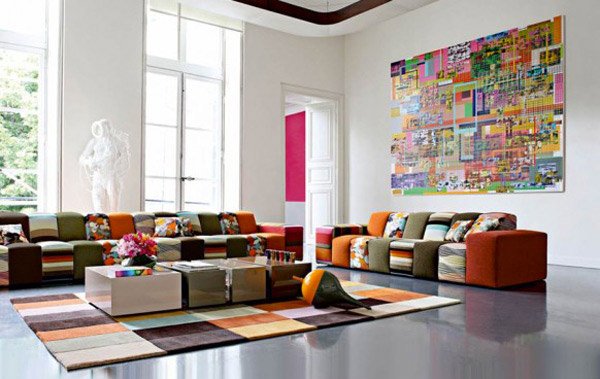 A colorful living room? That's an understatement! This room is beyond that! From combining colors with or without prints with artifacts like the big top and unique sculpture by the wall – who can beat that retro feel?
Retro Furniture Wood Accent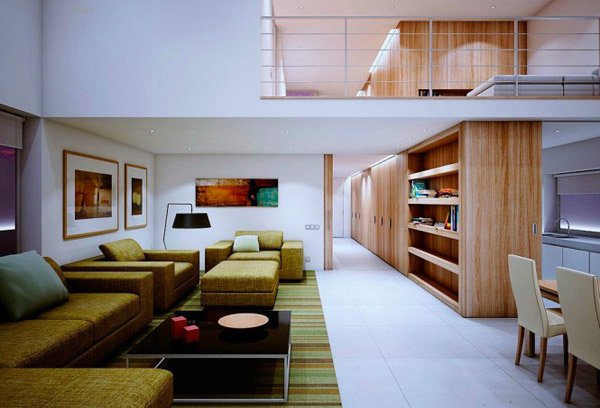 This contemporary living room is beautified by the wood cabinets that serve both as organizers and divider for the living room.
Retro Room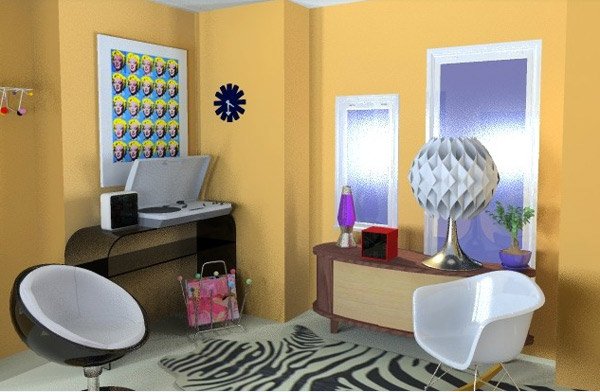 From the faces of Marilyn Monroe to the funky decors in this particular living room, we can definitely say, retro is super funky!
Mood Living Room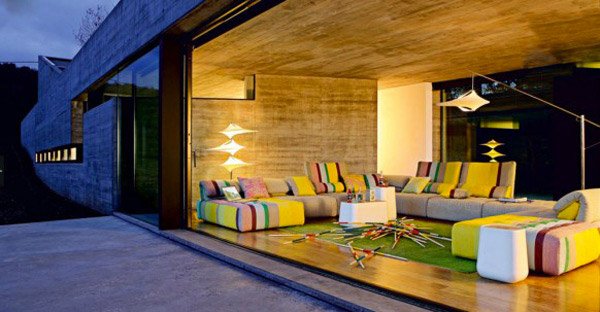 This place may be a home for some, and a dream come true for others – this living room is a place retro was created for!
Did you feel all the funkiness in the spaces we showed you? We have a couple of pals whom we showed these photos and they sure did love them, just as much as we here did! We hope you find it both interesting and compelling! We also hope you had a great February and we pray that March will be most wonderful! Have a great day!