15 Homey Rustic Living Room Designs
Ever considered using burlap in your interior decoration plans for your homes? Burlap maybe a simple and ordinary fabric, but it sure seems a great find to be used as a decorating material – especially for designing a rustic living room! Rustic style is becoming more and more popular – why not? Rustic is a simple look anyone can actually create for their own personal spaces! Today, we will be showing you guys 15 Homey Rustic Living Room Designs that will engage you in their designs and remind you how homey one space can be.
If you ever wonder how this design started, we're guessing it came about when people considered incorporating their old home furniture or decors into the new homes that they've had – basically, some places become more homey if we add something with history in them, maybe something from our parents or grandparents that gives each one in the house a sense of belongingness and comfort – all that we can see and feel in the next photos of 15 Homey Rustic Living Room Designs.
Atlanta Eclectic Living Room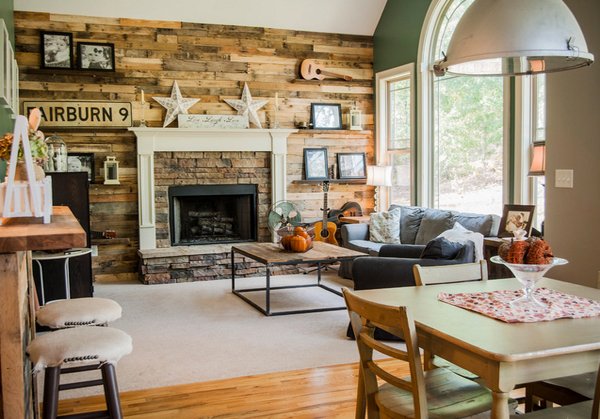 The fireplace surround of this home is really unique, even the texture variety is amazing too – wood and bricks made to match each other.
Beach Living Room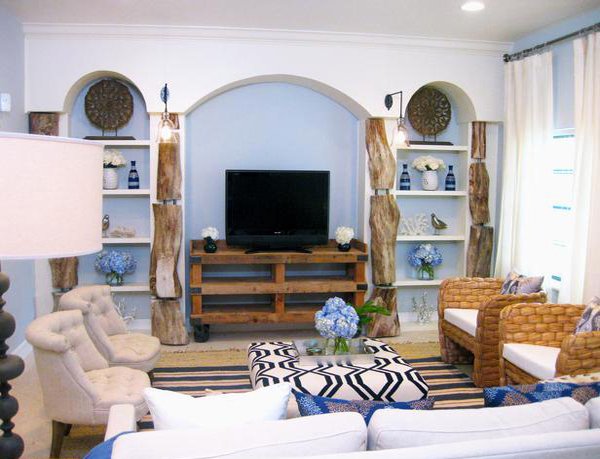 This living room space is beach-inspired which is pretty much obvious not only with the name of this space but by the decorations all around the room.
Bertha Lake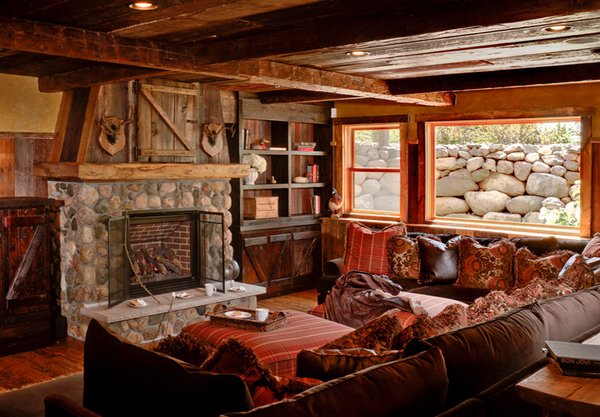 A large, deep and soft sectional sofa provides relaxing spots for everyone in the family; copious pillows mean each person can be propped up or lie back in customized comfort.
High Times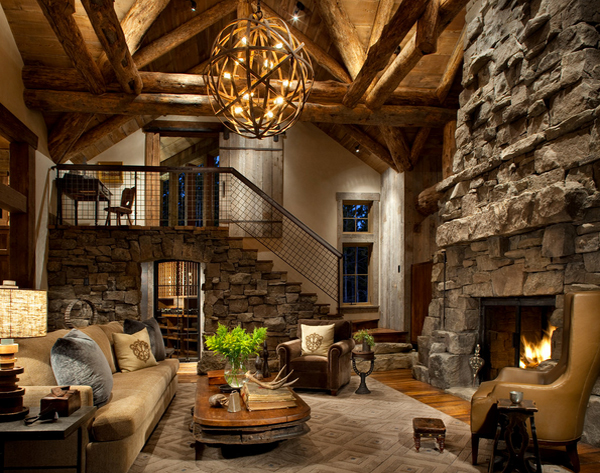 The pendant light is stunning that complement the banister, the mix of different textures and the furniture.
Hybrid Log House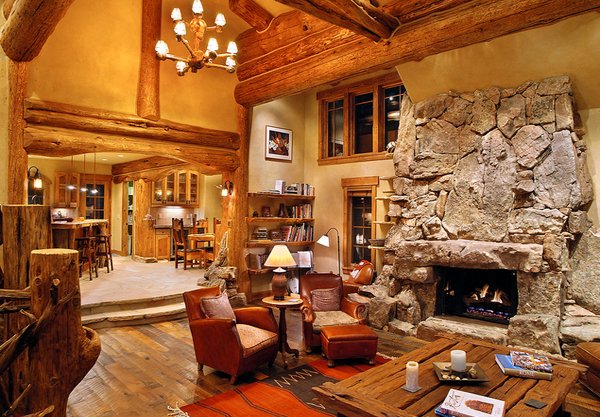 The Lodgepole pine character logs and the natural stone fireplace combine to add to the cozy log cabin feel of this mountain hybrid log home.
Large Country Living Room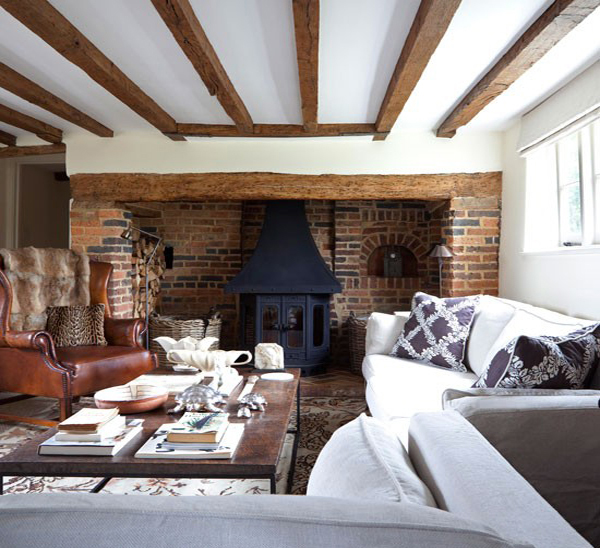 This cozy living room incorporates typical country-cottage style with its low ceilings and beams, which have been used to frame a rustic open fireplace.
Lost Creek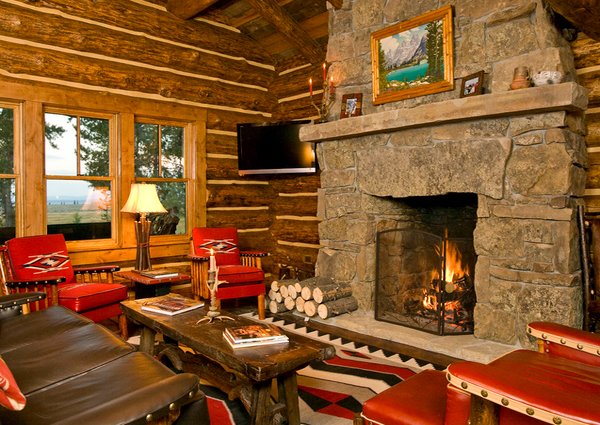 This log cabin is one place someone can really rest and enjoy nature. The fantastic furniture and unique decors like the printed area carpet says a lot about the room and of course, it brings color to the rather brown room that we have here.
Maine Traditional Living Room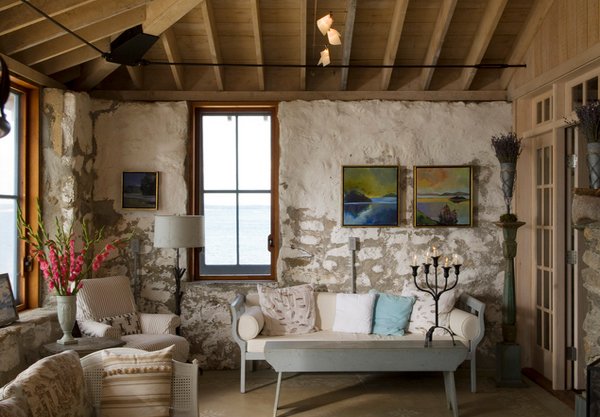 Knickerbocker Group did a good job in making this living room look battered but really chic and homey with the furniture and fabric used for the couches and pillows.
Michigan Weekend Retreat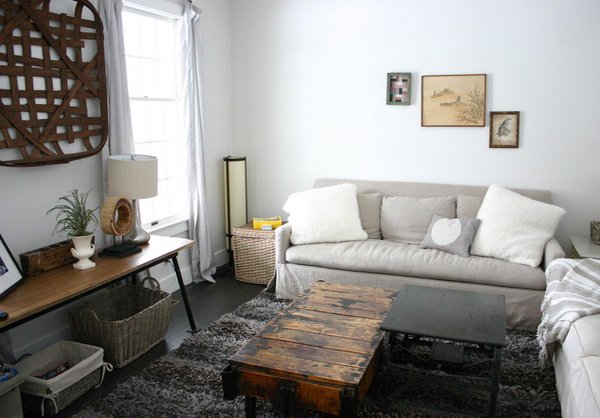 Another interesting pairing of two very different tables works out well here. They both add a vintage feel to the room, one in old wood, one in industrial metal.
Mid-century Style Living Room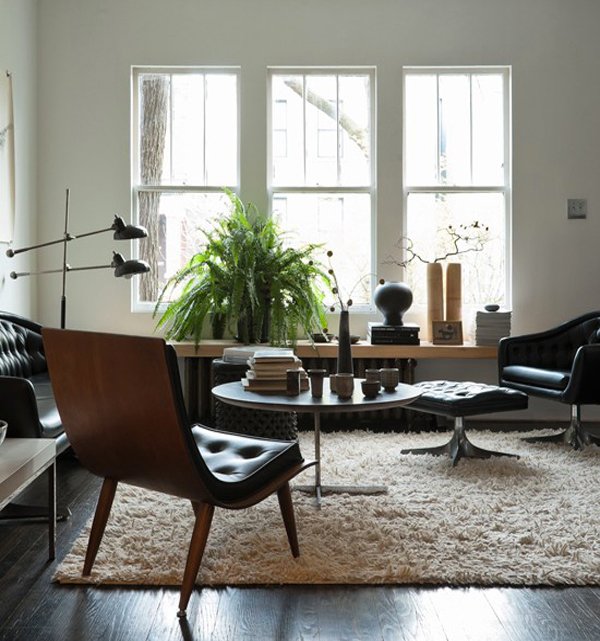 In this cool white living room, mid-century style furniture is combined with more rustic pieces including handmade pottery and a soft rug.
Natural Living Room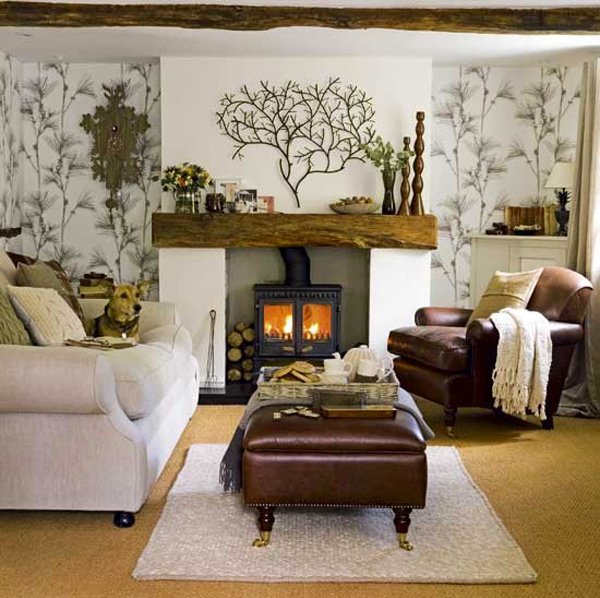 Warm browns and natural greens give this living room a rustic, natural feel. Statement wallpaper pulls the look together.
New York Family Room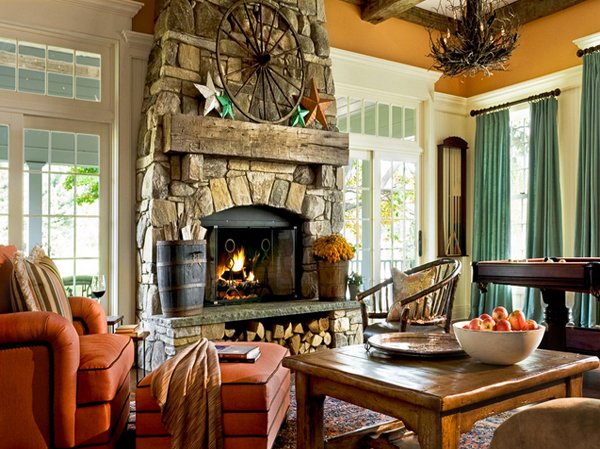 The wood storage underneath the fireplace is a fab move! Very stylish and innovative. We love the color palette for this living room too!
Rustic Country Living Room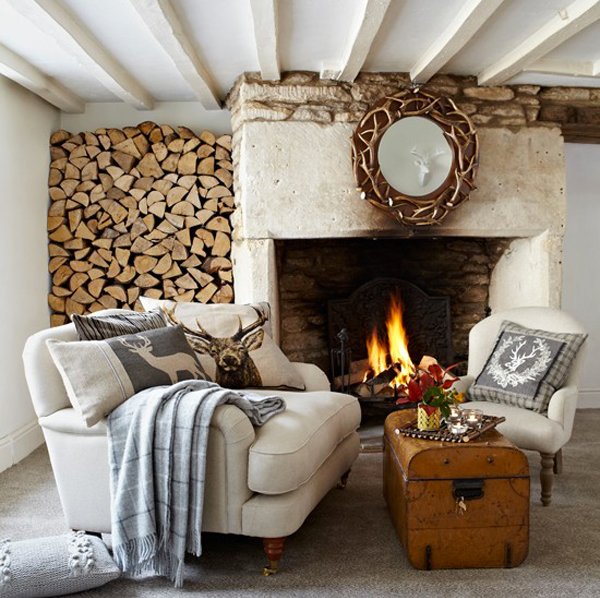 This oversized snuggler armchair is big enough for two, and made comfy with soft wool throws and quirky woodland-theme cushions.
The Gatehouse
"The owner really has a great sense of interior design and style, and did the entire interior decorating herself," says Murphy. She bought the French baker's rack many years ago, and Murphy designed the windows so that it would fit perfectly between the them.
White Open Plan Living Room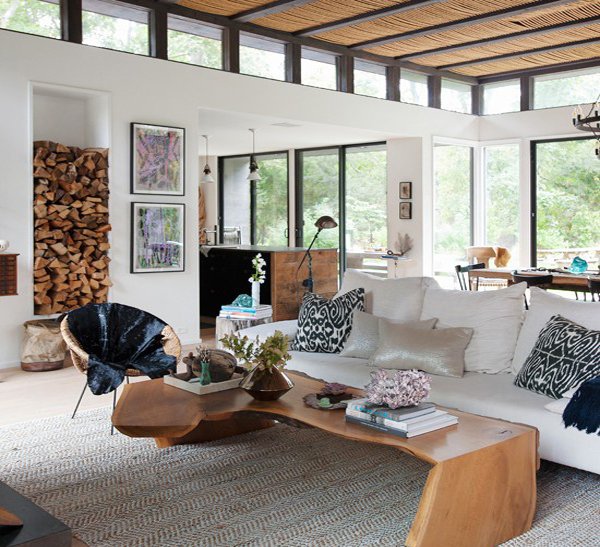 This modern open-plan living room has been given a rustic look with a ceiling made of Manila rope and a striking walnut coffee table.
In every city in the country, we can find this one place where local artisans or creative designers thrive – their art and fashion are some of the few things that inspire rustic design. Its cues can even come from redesigning of old buildings or the restoration of old mansions or residences. Honestly speaking, the 15 Homey Rustic Living Room Designs is just the beginning of limitless possibilities where your imagination can go! Hope you can also check Art Deco inspired living room designs for similar themes and inspiration!