15 Classy Living Room Floor Tiles
For more homes than we know, using of floor tiles is the majority's choice. It's pretty, easy to clean, and we get to choose from different designs and sizes that suit our needs. There are different types of floor tiles, wooden, ceramic, vinyl, and a lot more, for today, we will be showing you a list of 15 Classy Living Room Floor Tiles.
There are also a lot of colors to choose from – but what we regularly see in our friend's home, offices, or commercial spaces are colors that range from white to nude. Why not? These colors are safe to use in terms of mixing and matching them with the colors of our walls, or the colors of our furniture. The 15 Classy Living Room Floor Tiles that we have for you today are a bit more of the usual colors and designs that we see, but mind you, these designs and colors are but interesting and super classy! Take a look!
A House At Caesarea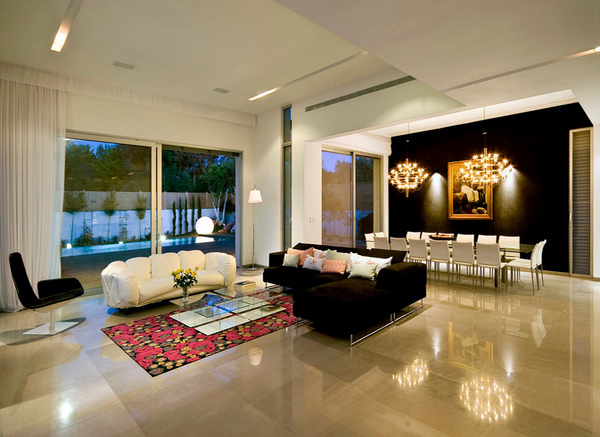 We love how the lamps illuminate the black walls and reflect on the high gloss polished floors.
Vintage Red and White Zona Lectura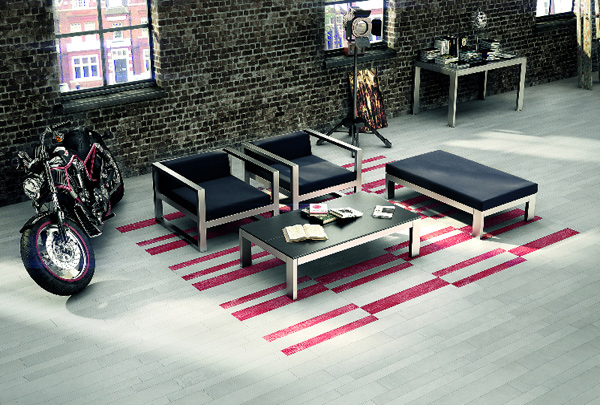 The vintage design and feel of this tile design is loved not only by the manufacturers but also the clients who bought them.
Apple iHome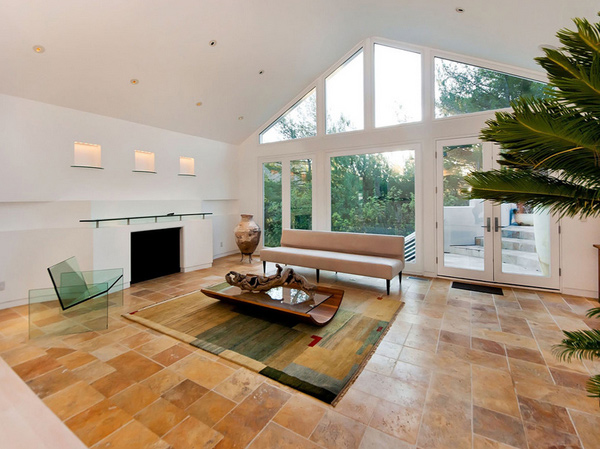 Looking at the glass or acrylic made accent chair looks rather uncomfortable, but it sure makes the living room wider – when in fact, it already is wide. We like how the floor tiles stand out since everything around it is lighter in color.
Bethesda Project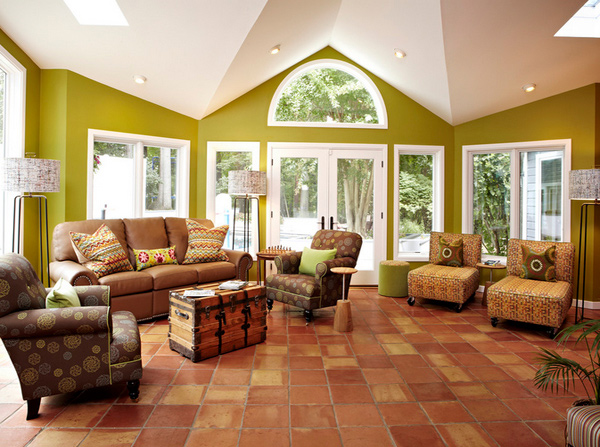 Green walls, white ceiling and a mix of different colors for the living room chairs complement well with the reddish floor tiles.
Ceilings, Details, Coffered, Trim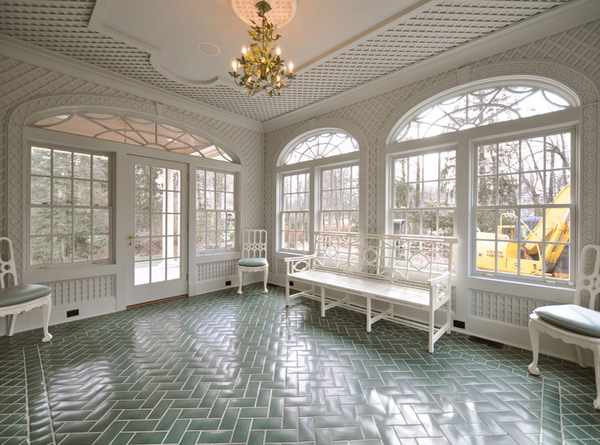 A few coffered ceilings and beautiful details make the difference! Even the way the floor tiles were arranged made all the difference in this living room.
Land Porcelanico Roots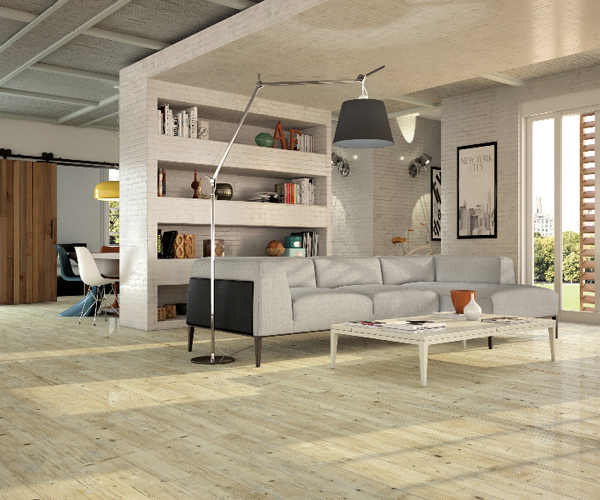 The porcelain color of the floor tiles for this living room is really eye catching! It's white, it's clean, and it's neat! Everything a home owner would want for their floor!
Laplatera Project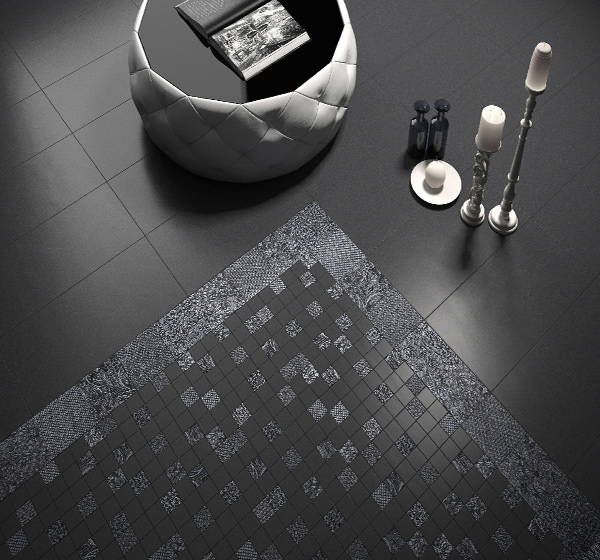 This grey colored floor tiles is surely a favorite! It's sleek and it's modern! This is one color that will surely match any contemporary to modern home!
Michael Azuly Living Room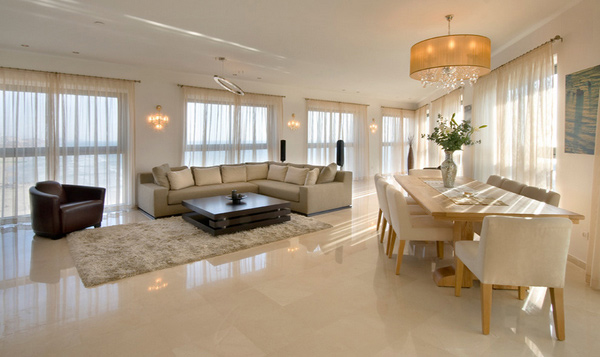 We totally love the neutral colors that were used for this living/dining space. Adding a different shade of color for the accent chair and the center table added depth to this space – although of course, with or without these, the room still looks elegant and rich in glamour!
Peronda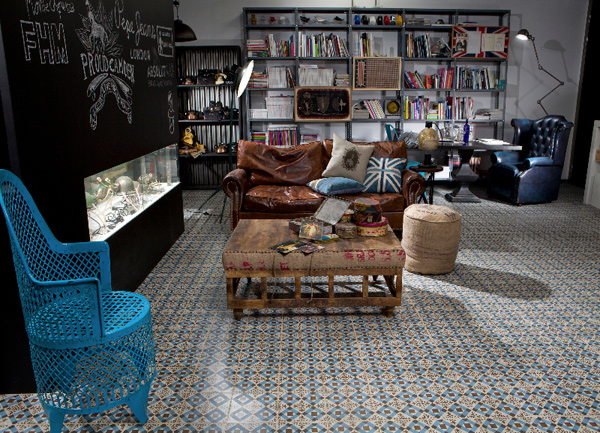 This shabby living room sure is interesting and full of stories to tell – but look at the natural textured tiles for the flooring which adds more drama to this space.
Plaza Yoho
This is one interesting living room because of the texture being played by the walls and the floor. They seem similar just with a different cut. Since beige is the main color used here, adding a plant on the side as an accent is a plus!
Stein Residence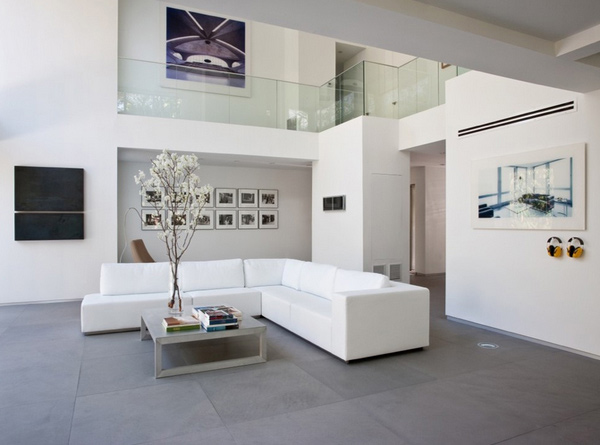 A white painted home looks ravishingly pretty and simple at the same time thanks to the floor tiles provided.
Synergy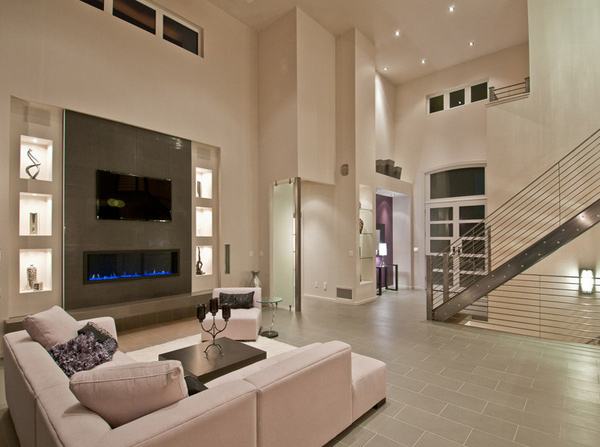 DC Fine Homes and Interiors used close to nude colors for the wall paint and the sectional – but using a bit darker shade of floor tiles added glam to this huge space.
Tile Trends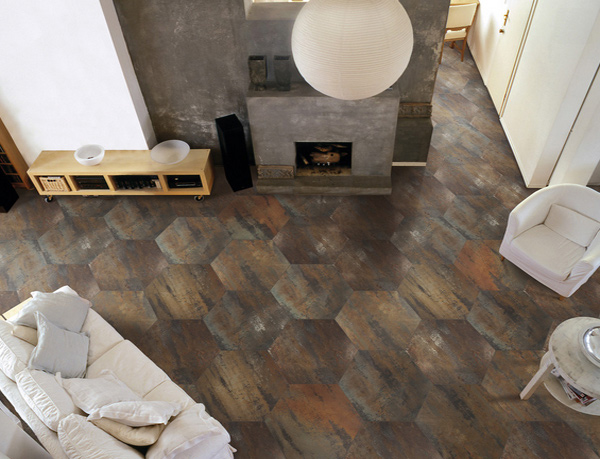 Interesting pattern right? Honeycomb is one design that reminds us of bees! In this living room design, we can see how dark flooring works with lighter shade of wall color and furniture.
Yu Series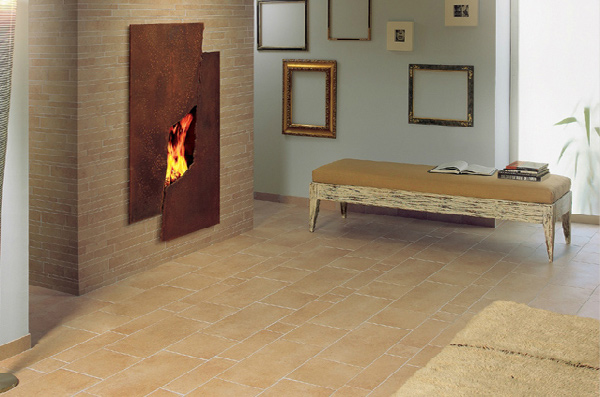 In this living room picture, we are able to see how related the color of the floor is to the fireplace wall – which actually works because even when the furniture and the area rug resembles their color, using of different patterns and textures work really great!
Stampede Dream Home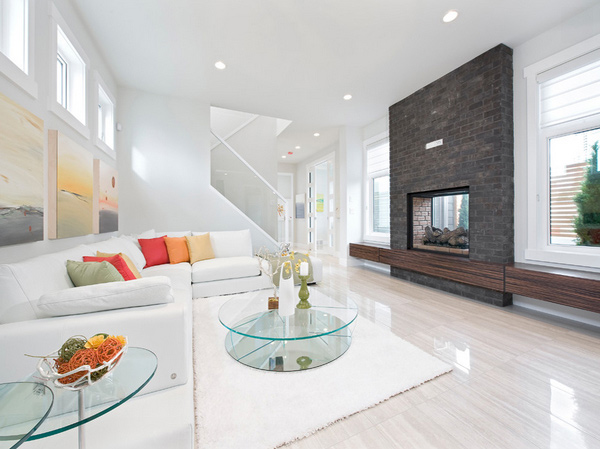 Okay, you are not looking at a living room that was designed to look and make you feel like you are in heaven. Seriously, white ceiling, walls, sectional – even the stairs and the windows! Good things the designer added a fireplace with dark bricks and the flooring resembles wood – this place is heaven on earth!
And that was our list of 15 Classy Living Room Floor Tiles that we can use not only in our homes but also in our offices or even for our shops if you are an entrepreneur or a businessman or woman. The designs range from the simple ones to the more complicated and those with patterns that complement the designs we have in our spaces! We hope you get a chance to take a look at our other list about homey rustic living room designs and tell us what you think!