15 Relaxing Brown and Tan Living Room Designs
A certain color scheme can really set the mood for your living room. Whether it'll be bold – with the use of bright colors or relaxed with the use of light to nude colors. Today, we will be seeing photos of living rooms which the designers or the home owners intended to have the spaces really relaxed with the color scheme that was used in them. From colors of the walls, to the colors of the furniture, the furnishings or even the flooring, you will notice how they used earth tones in different tones to create the feel they wanted.
Creating the living rooms in this color scheme was considered carefully since as we mentioned above, the goal was to create a soothing and relaxing living space. Earth colors can make rooms seem warm and welcoming too. Although there are photos in here that used accent colors for their rooms, most of the rooms here chose to be in the zone of calmness and relaxation. Here is the list of 15 Relaxing Brown and Tan Living Room Designs!
Alys Beach Villa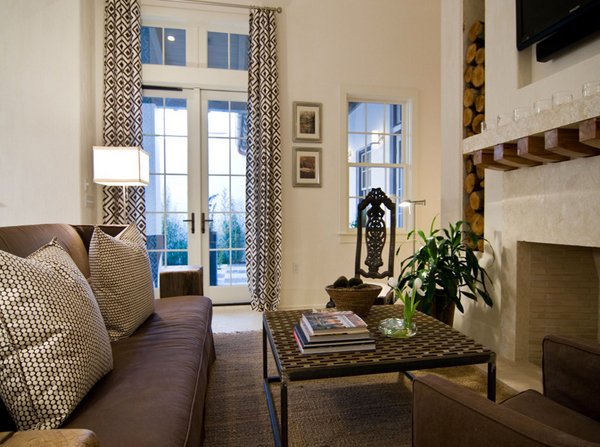 These black and white geometric print drapes reach towards the ceiling while framing beautiful French doors and a transom window. This choice is so much more successful, one that accents the height of the opening with flair.
Asian Chic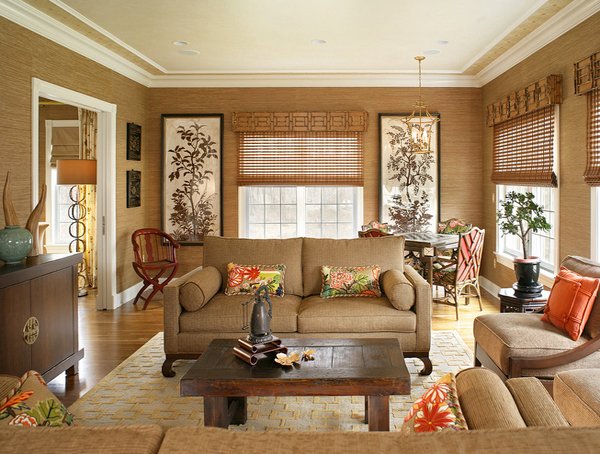 This mocha-colored room features great tone-on-tone detail. Touches of chinoiserie and cinnamon-toned prints provide a great focal point behind the seating arrangement.
Brown Leather and Wood Living Room
A space-age coffee table and contemporary chairs provide a James Bond element to this spacious living room scheme.
Foothill Residence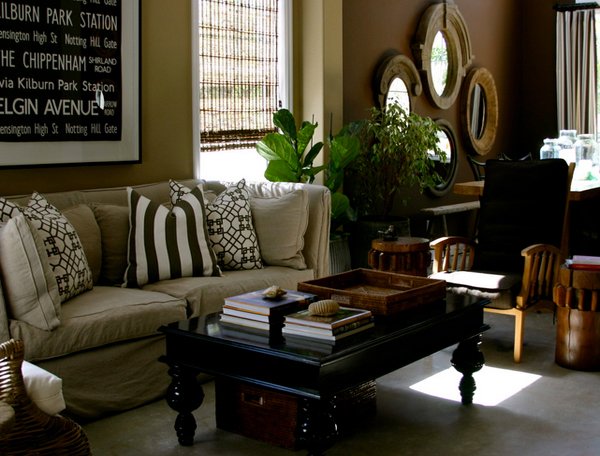 Here the Living room is an eclectic haven, a vintage subway sign, linen slip covered sofa from Cisco Brothers, a custom made cocktail table and vintage sugar molds, give it a little bit of an industrial edge while keeping it comfortable.
Home Nest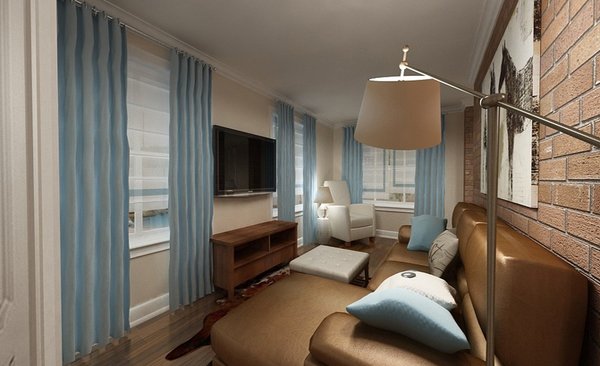 We love that the television console matches the furniture – this is not always the case in planning living rooms.
Interieurs Showroom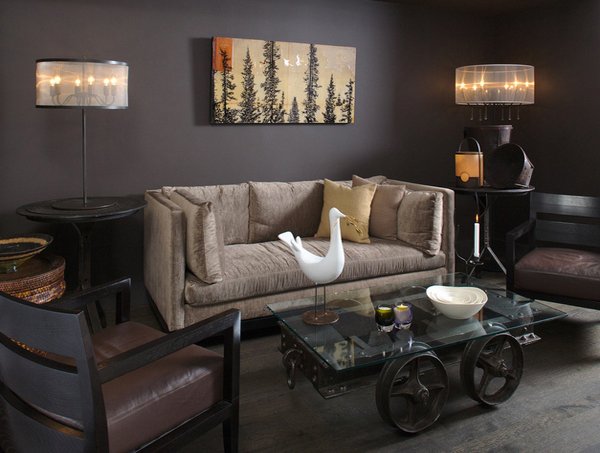 An eclectic Living room, study or family room with rich deep colors and textures. A luxurious sofa from the Stephane collection by Interieurs is upholstered in rich velvet by Romo.
Metallic Blue Living Room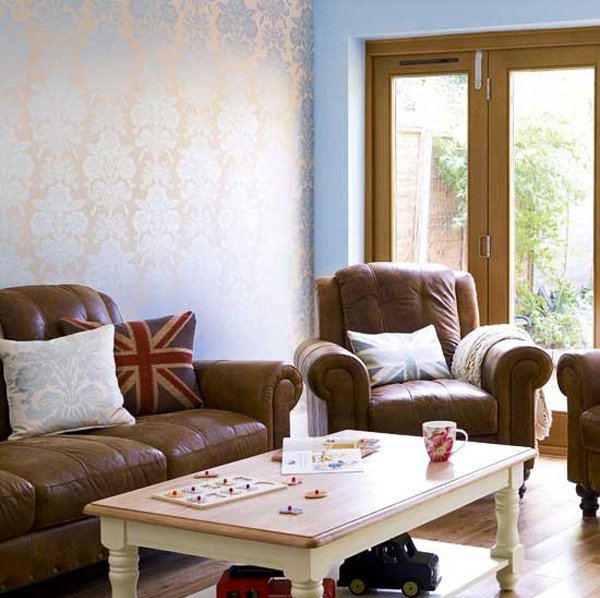 This metallic wallpaper with subtle damask pattern in pale blue is a stunning focal point for a family living room. Brown leather sofas give it an inviting feel.
Natural Living Room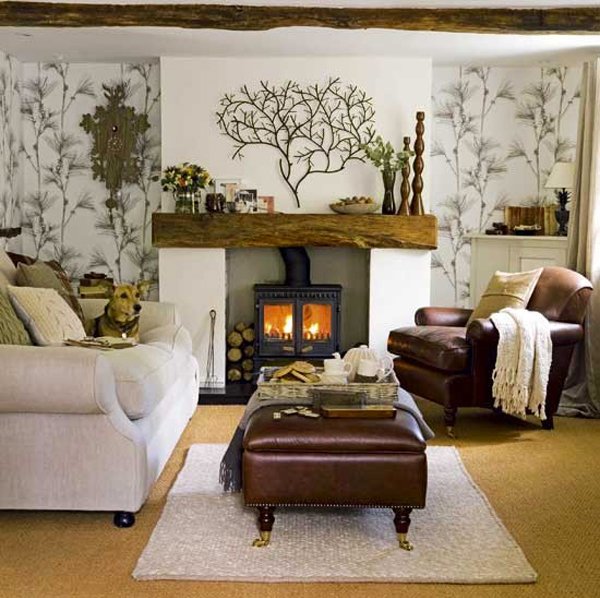 Warm browns and natural greens give this living room a rustic, natural feel. Statement wallpaper pulls the look together.
Oceanfront Condo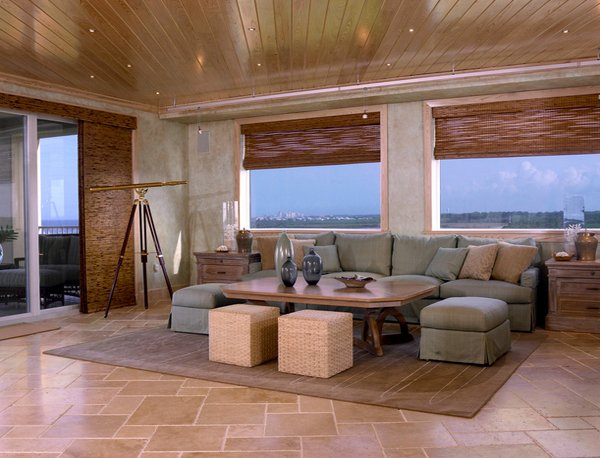 This family room is furnished with flexible ottomans and tables so entertaining is easy. There is a sofa on casters that can be moved in for additional conversation groupings.
Pacific Heights Victorian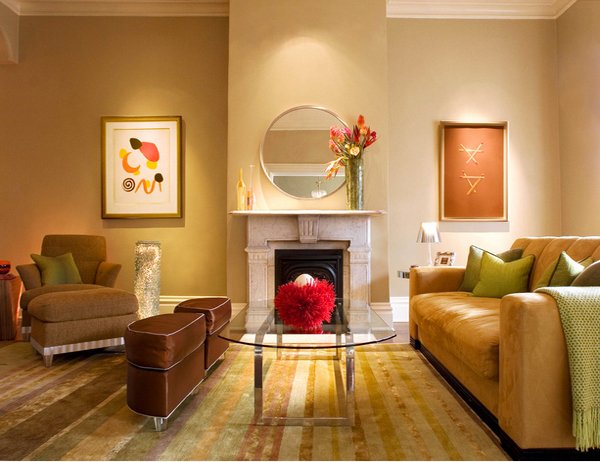 We love the unique semi-circle upholstered stools here. Split apart, they line up nicely around this coffee table. But you could also use them pushed together for an ottoman-sized piece.
Quirky Country Living Room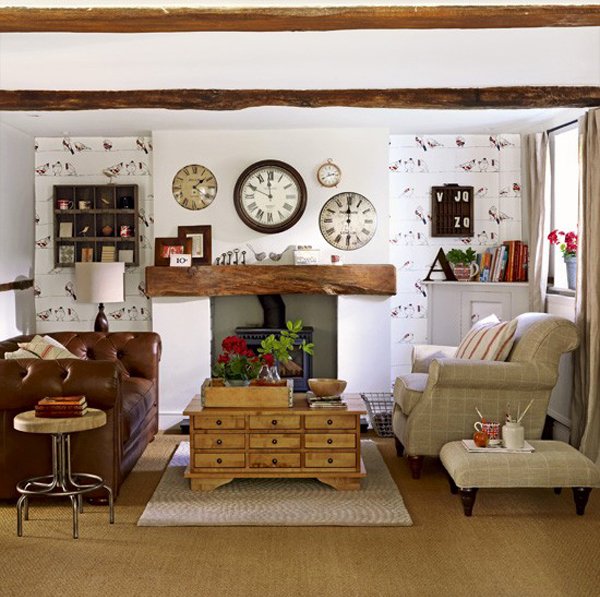 Keep the key pieces traditional, with a brown leather sofa, wood-burning stove and mix of ticking stripes and checks, but add a note of fun with unexpected details — this bird-print wallpaper and mismatched clock display are real talking points.
Residential Interior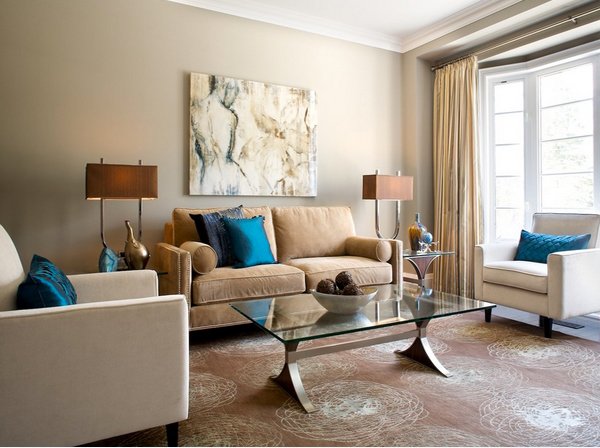 Notice how clean and serene this living room is because of the color of the walls, the furniture and the furnishings. And with a little pop of teal, this living room became truly stunning!
Sandy Spring Family Room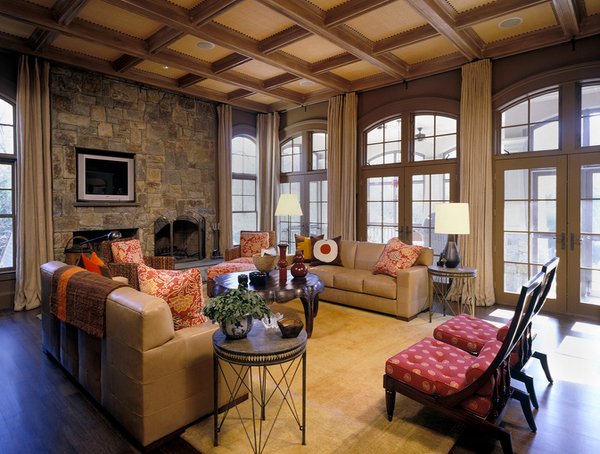 The color combination of the light and dark wood is evident in this living room and notice how even when the color of the furniture and curtains make this room seem calm and really refreshing to the eyes.
Shy Creek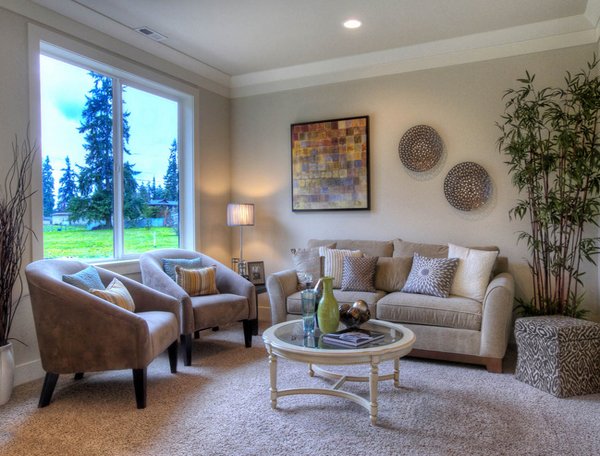 The canvas tan that this living room can sure make us wonder how one space can have related colors and be really pretty.
Streamlined Tan Living Room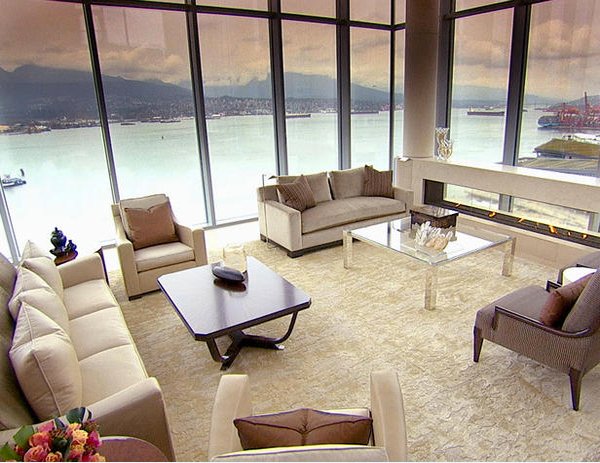 Intimate seating areas create cozy spaces to entertain within this living room. The furniture placement and neutral finishes definitely make the view the focal point.
The 15 Relaxing Brown and Tan Living Room Design scan be very inviting and welcoming. As neutral colors, browns and tans can be easy on the eyes and soothing, especially when someone comes home from a hard day and just wants to relax. Brown and tan are earth tones, sometimes with some grey added for extra depth; you can definitely feel warm and comfortable. Here are stunning tuscan living room designs which have relatively the same color choices. Have fun!