22 Lovely Carpeted Living Rooms
Cover your living room's flooring with a beautiful carpet for a sophisticated appeal.
Whenever we see a space that has a carpet, what comes to our mind is that it looks sophisticated and beautiful. That is because of the appeal the carpet can give to the interior. And indeed, it sure is pleasing to the eyes. Most of the time, a carpet is used for bedrooms since it is nice to get up with a soft floor covering. But it is also used for dining areas, living spaces and other part of the home, usually aiming to define the space and add appeal to it.
So today, we are going to show you a list of living rooms that has carpets on the flooring. There are different ways to use carpets- you can cover the entire flooring of the living area or you can just place it on a certain area while others include the walls, which is of course more expensive and not that recommended. We have collated carpeted living areas for today. Check out what we gathered below: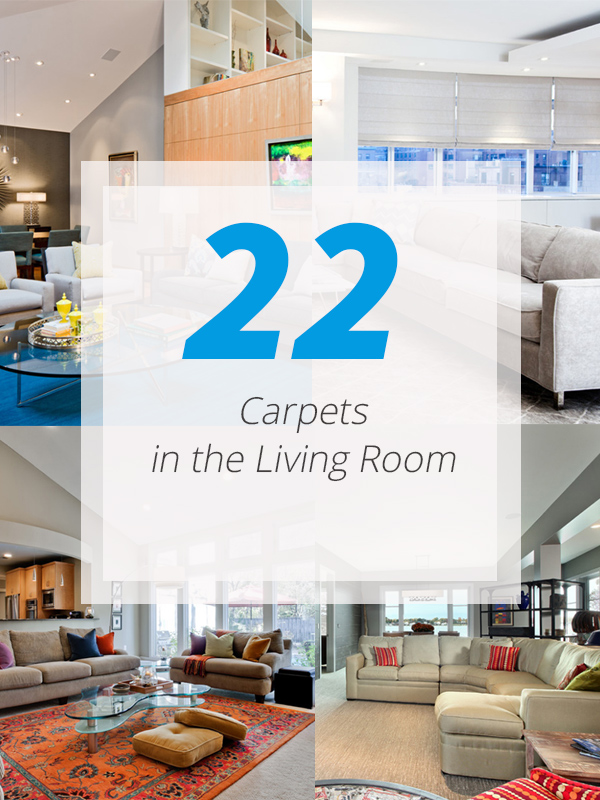 1. Sky @ MidCity Lofts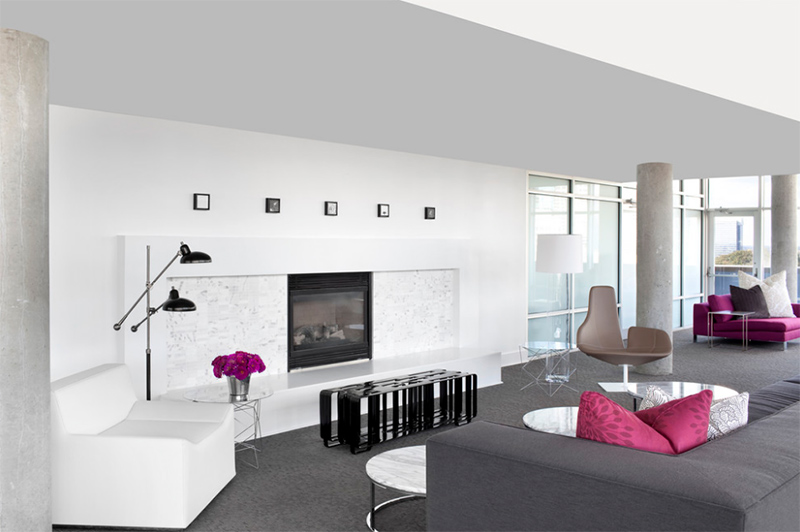 This white living room looked perfect with its dark gray carpet and the combination of gray and white furniture in it. It is also nice that a pop of purple was brought to the room through the flowers and throw pillows.
2. Occasional Chair 05248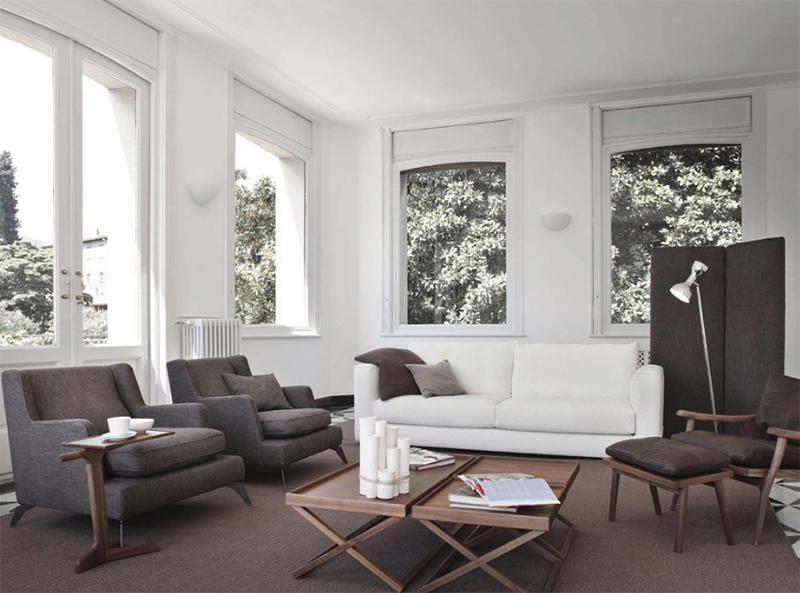 The colors used in this living room is similar to the previous entry but this one has wooden elements in it that added style to the area.
3. Apartment – Loft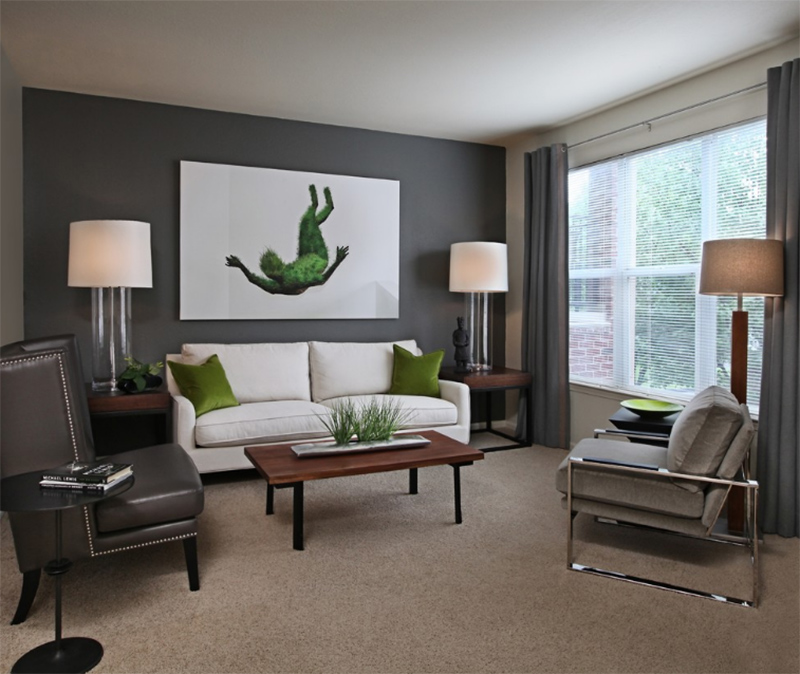 That wall decor sure is attractive and it compliments with the green pillows and the plant in the middle of the wooden coffee table. Love that leather chair with nail head detailing.
4. Hasserton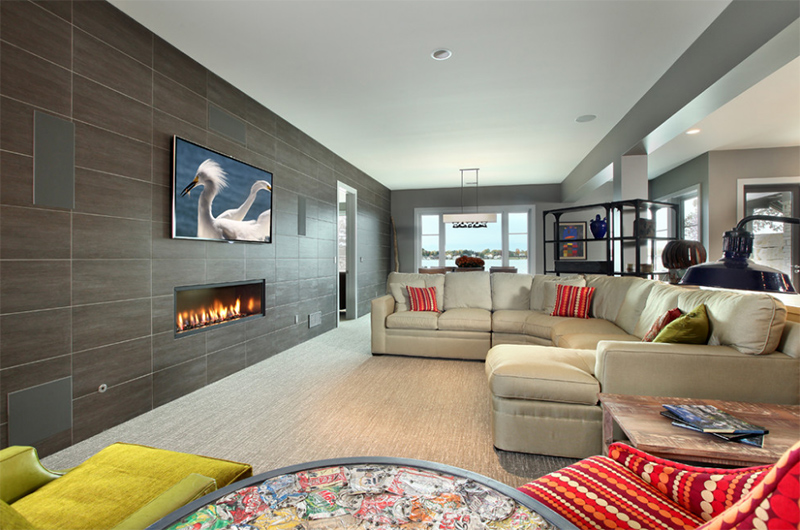 Apart form that beautiful wall and the modern fireplace in it, that sofa looks lovely and comfy. It is nice that pops of colors were brought into the space.
5. San Francisco Home Staging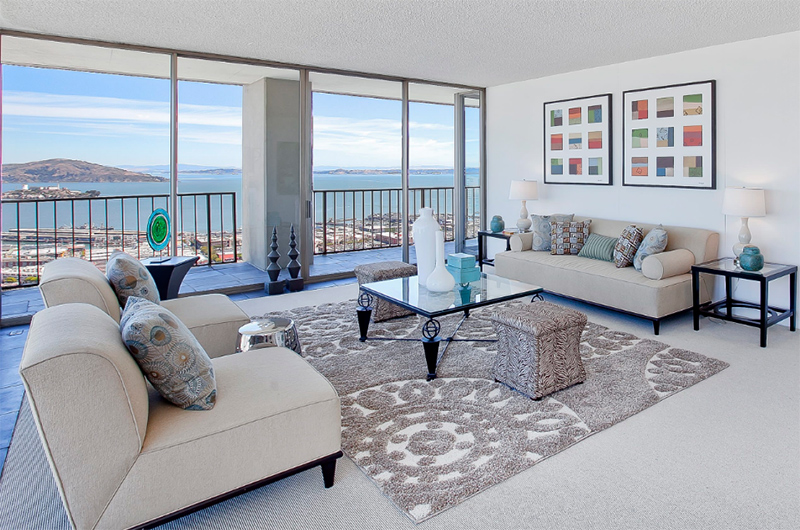 Layering was applied in this living area as it used a plain gray carpet and another carpet with a more intricate design was added on top of it.
6. Carriage House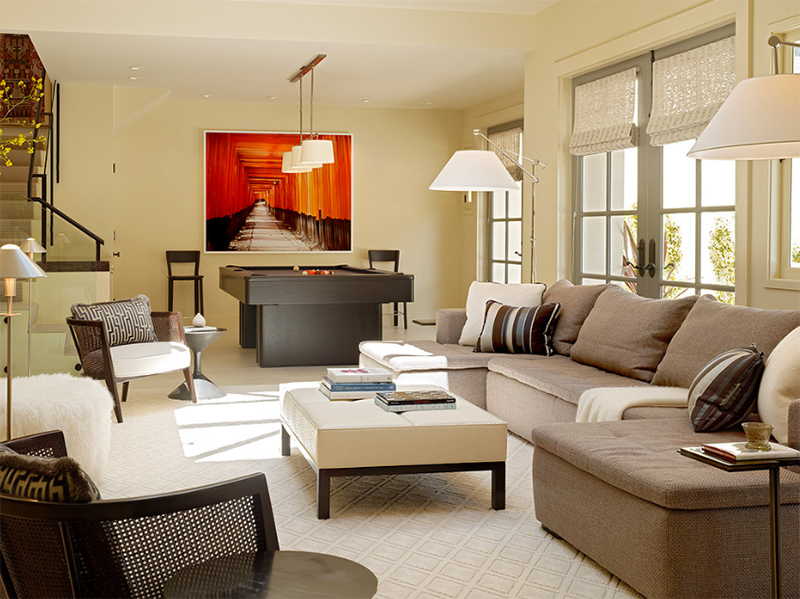 Beautiful living room, right? It has a midcentury appeal in it with its choice of furniture and lighting. Notice also that there is a billiard table in the same space.
7. New Showhomes! (Calgary + Edmonton)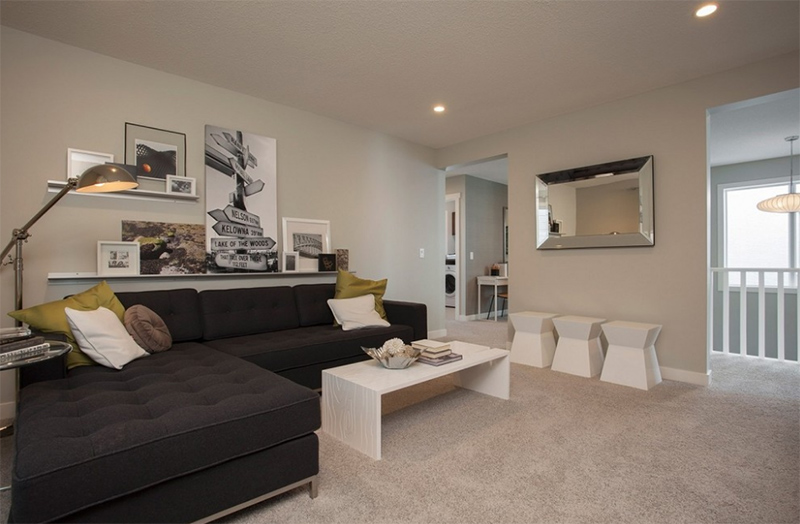 If you want to use neutral colors for your bedroom, then this will be perfect. And yes, it is carpeted as well.
8. Wimbledon House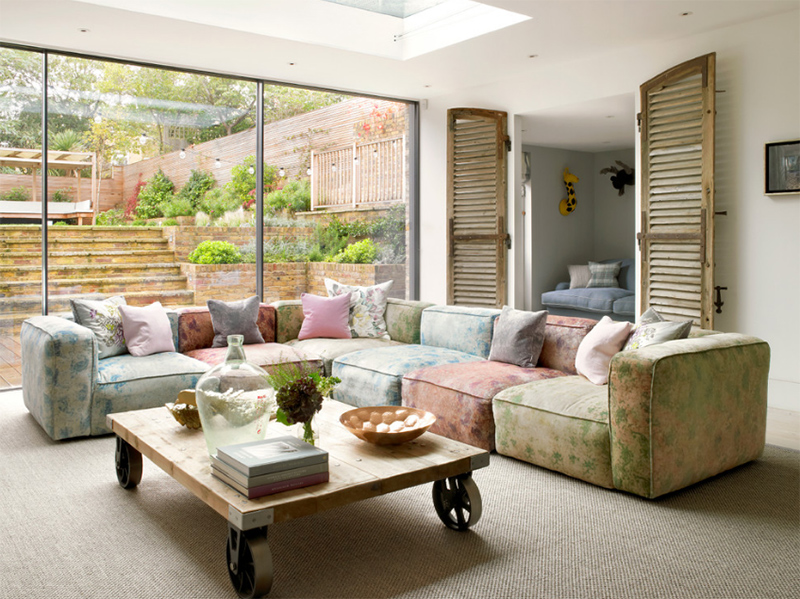 I like the design of the sofa and the throw pillows on it. But I like even more is the coffee table. Just very creative and it brings a vintage appeal to the interior.
9. Boston Contemporary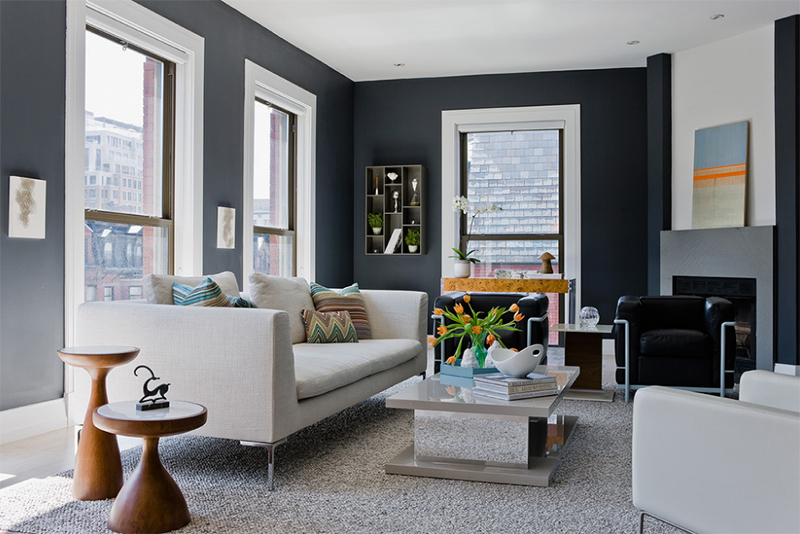 With the looks of this space, it appears that it is for a condo unit. The coffee table has glass and mirrors used in it. I also like the decors around it from the walls to that tiny sculpture on a wooden side table.
10. Austin Serene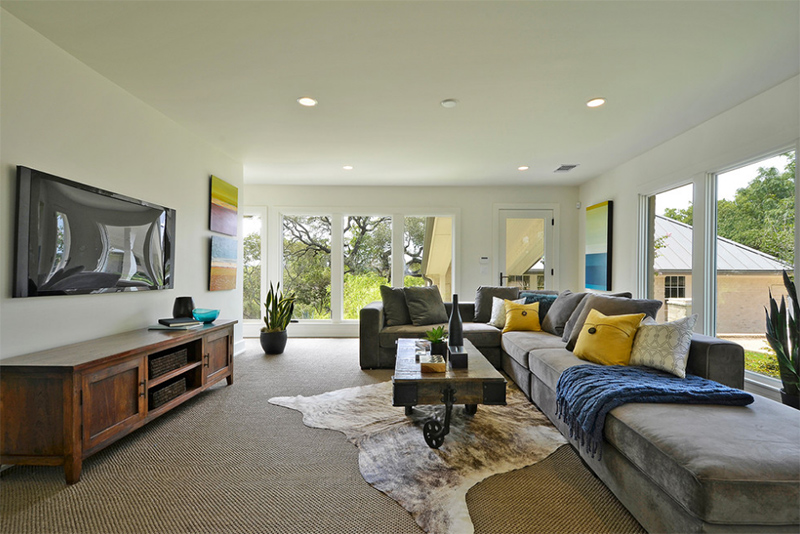 Look at how large their television is! And hey, notice also the mix of colors here from the wall decors to the throw pillows. It brought more life to the area.
11. Duffield Drive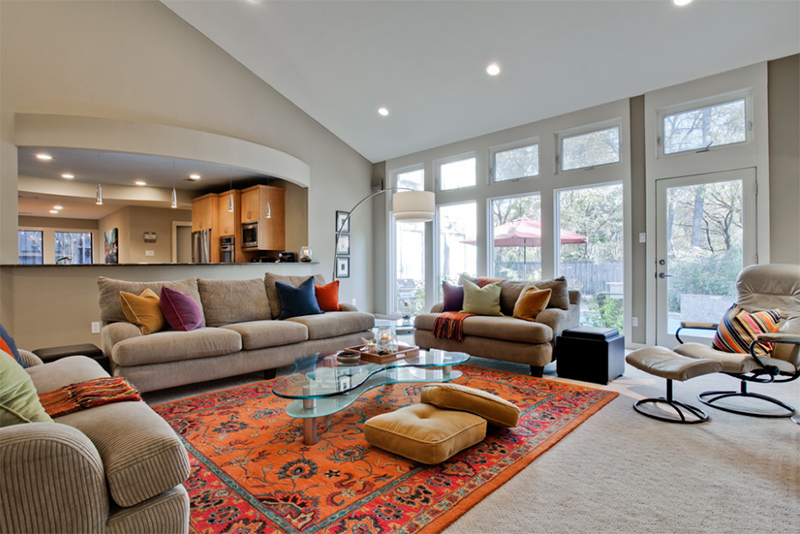 Another living room that used layering as it added another area rug on top of the carpet to define the living space.
12. Residential Church Conversion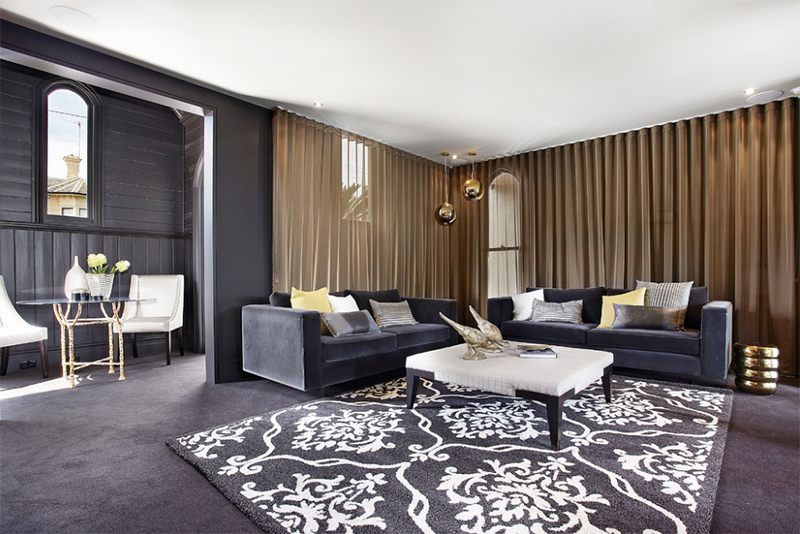 I like the design of that area rug with intricate floral on it and it compliments to the entire space that looks very sophisticated. Love the combination of gold and grays here.
13. Belvedere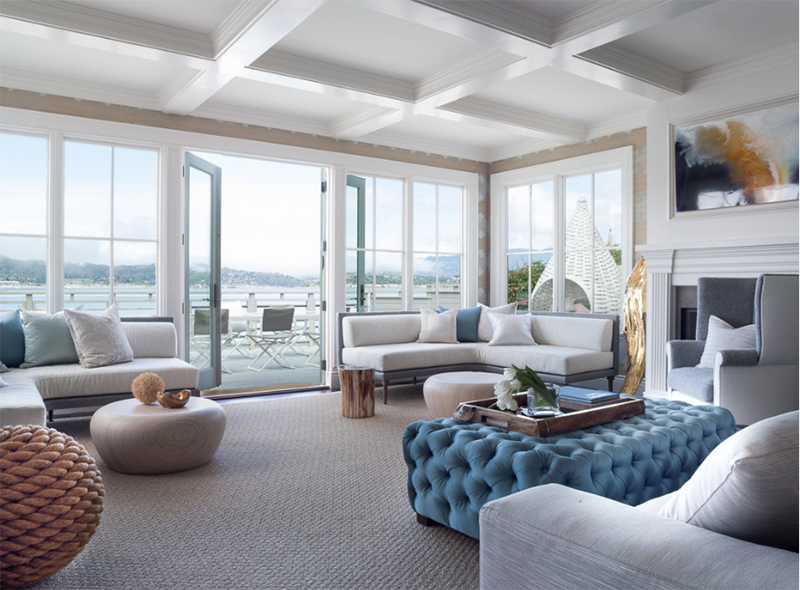 What caught my eyes at first glance to the living room is the tufted coffee table as well as that round ottoman covered in ropes. There are so many textures that you can spot in here.
14. Hip Living Room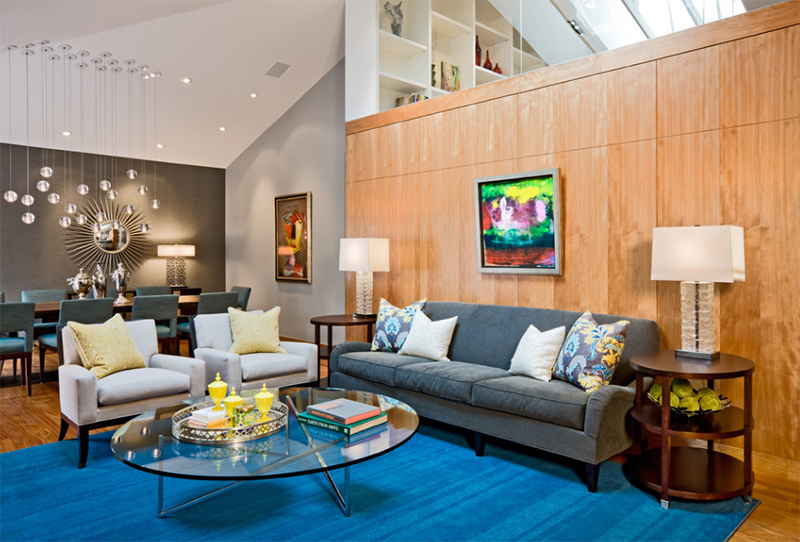 Using a blue carpet is a good idea for this living room which brought a cool and refreshing appeal to it. It looks even livelier with the colors used in the space.
15. Cremorne Residence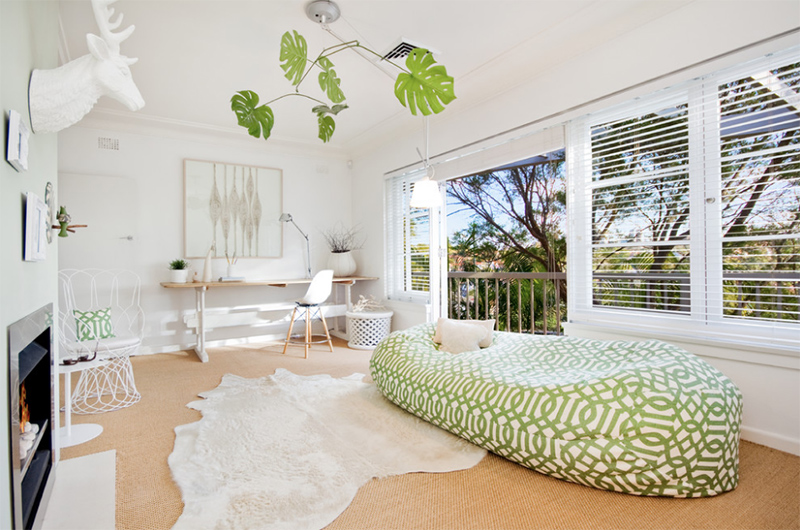 Such a beautiful Scandinavian home with greens and whites in it. There is also a cowhide area rug on top of the carpet.
16. East Side Contemporary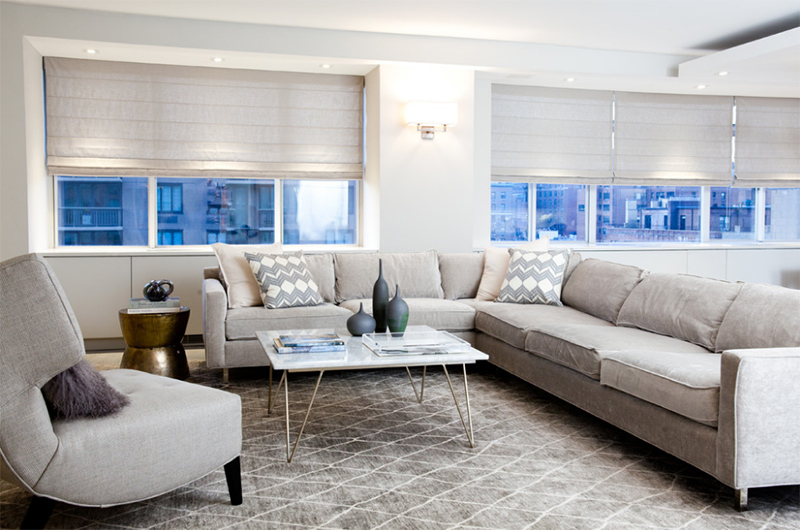 For this sophisticated living room, it used a printed carpet that matches well with the throw pillows and the colors of the area.
17. Contemporary Living Room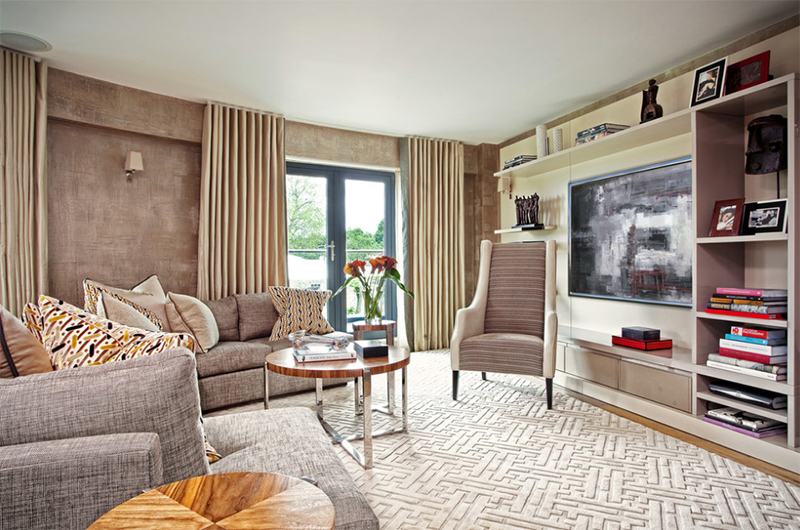 The carpet used here has a unique texture with its embossed design. With the looks of it, this must be an expensive space. Just look at all the fabrics in here and the paint on the wall!
18. City Projects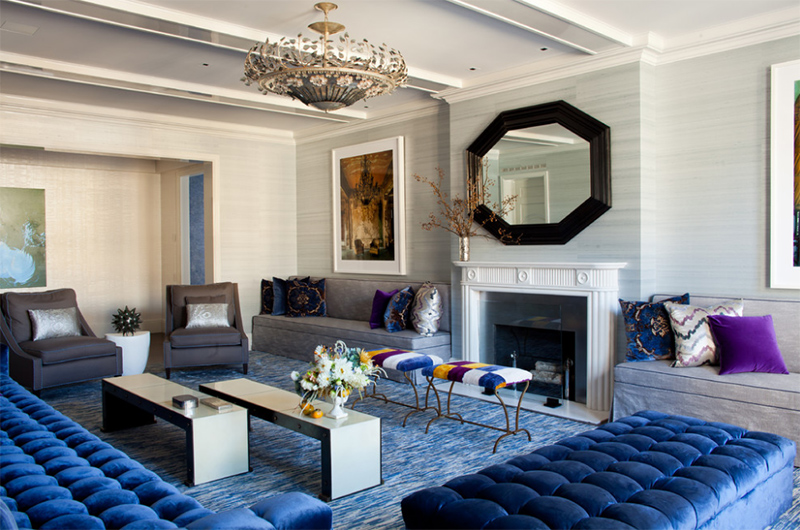 Another expensive living room with beautiful furniture and an intricate chandelier that seems to be the star of the area. Notice that it used a printed blue carpet as well.
19. Surrey House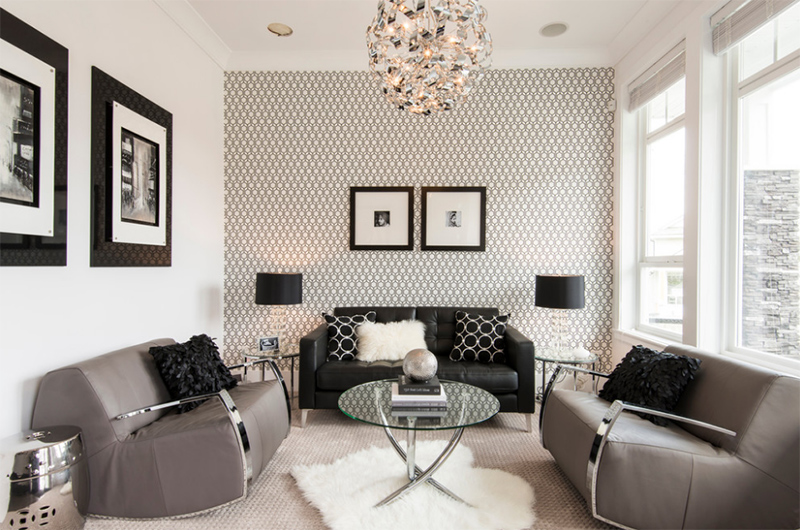 You can see different combinations of patterns in here from the flooring to the walls and in the throw pillows but surprisingly, it doesn't look busy because of it used plain black, gray and white colors as well along with silver and glass.
20. Waterfront Summer Home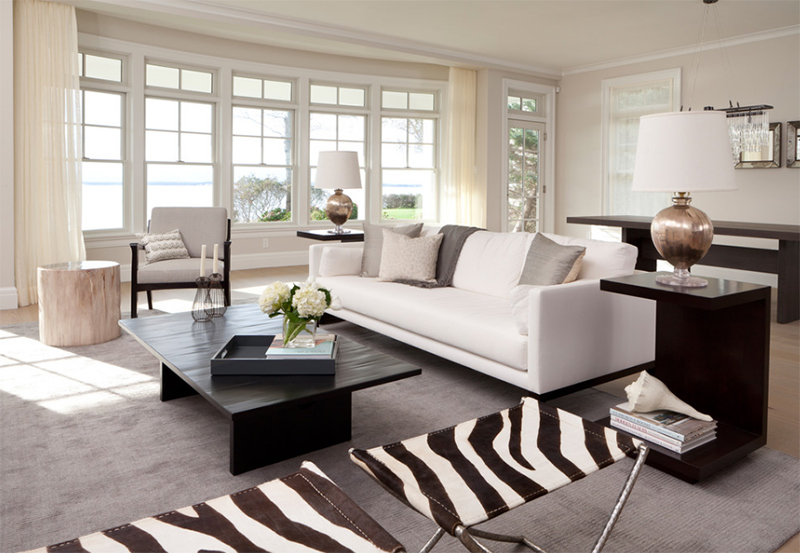 This living area has a gray carpet that defines the space. You can see that there are textures and patterns everywhere.
21. The Botanica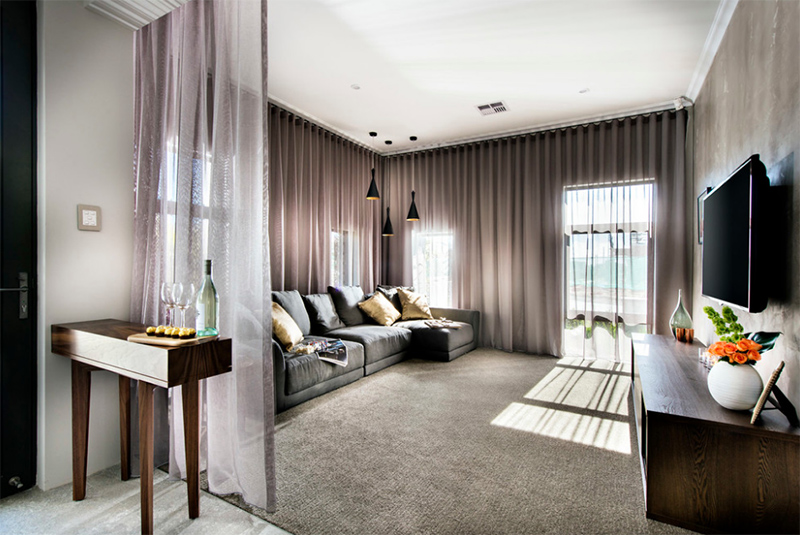 It appears that the owner of this living room want some private time as it used curtains around it. I could tell that it looks very dramatic during the night!
22. The Botanica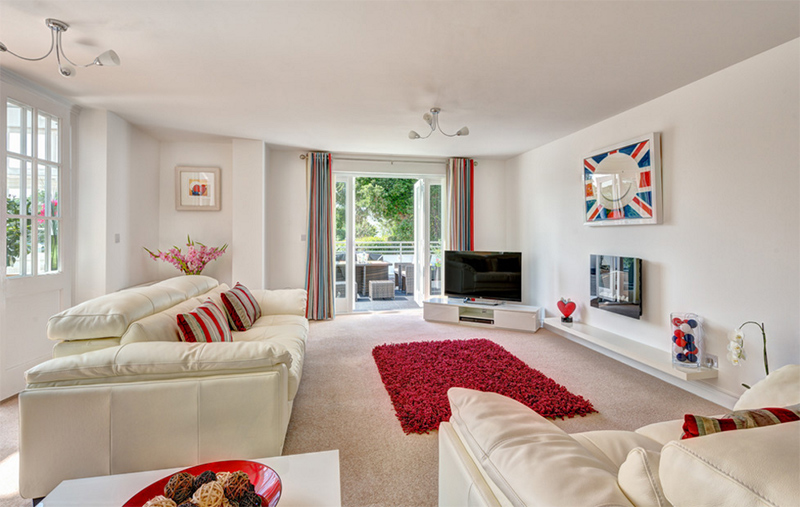 Such a cute living room with fun elements like the all decors. It is also nice that pops of red was brought to the area.
So if you are planning to add a carpet in your living room, you could get ideas from the above images. For sure, you will now know how it looks like. And yes, it does look great but you have to see to it that you know how to take care of the carpet so its quality will be retained. And you have to regularly clean it to avoid dust and dirt from gathering in the area. Also, choosing the kind of carpet or area rug well that will suit your lifestyle.