15 Scandinavian Living Room Designs
We are not sure if you have heard of a Scandinavian interior. If this is your first time, then allow us to give you a brief overview of what this kind of style is. A Scandinavian interior combines old and new trends and it would sometimes use distressed furniture or would have some shabby chic accents into it. The design reflects passion and love by the owner as it showcase their interests and emotions. The result is a homey and captivating interior which appear eclectic and contemporary at times. Most of the time, a Scandinavian interior uses Earth tones or white.
Today, we will show to you some living rooms with Scandinavian designs. Note how cozy and homey each space is with all the furniture and decorations placed in it from sheepskin are rugs to a variety of framed items on the wall. Well, there are actually a lot of things to do for a Scandinavian interior. All you need is a little creativity! Ready for the showcase? Check them out below.
The Home of Karlijn and Pieter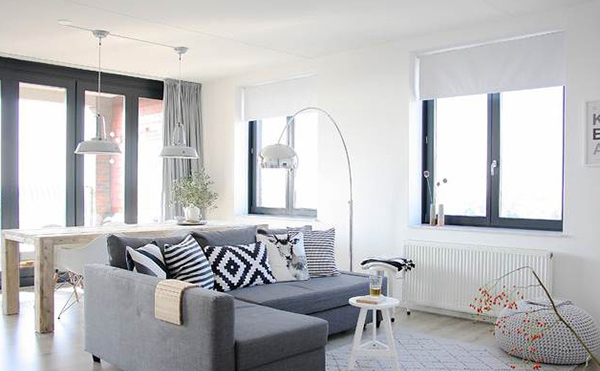 Don't you just love the patterns on the throw pillows? Well, we are sure you did! Even if it is in gray and white, this living room showcases a different level of glamour.
Caterpillar House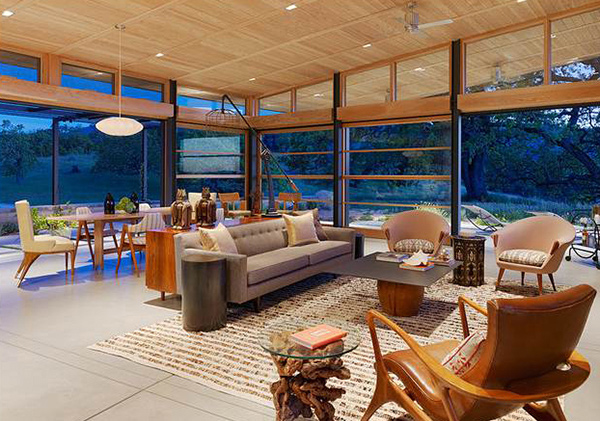 Glass surrounds this house which makes it appear more spacious. If you look at the living room, you'd notice the corner table with a base made from natural materials which sure is an eye candy.
Beach House Bridgehampton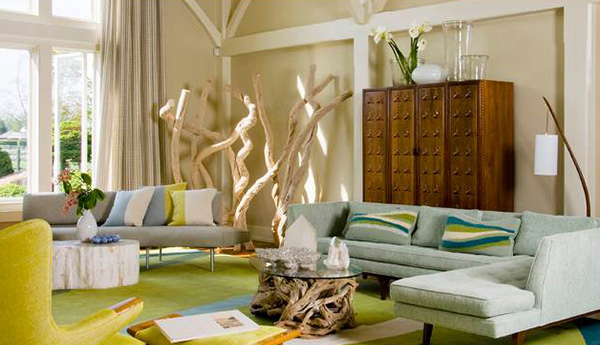 Instead of sticking to white and other neutral hues, this living room used lime green and other tones of green! The armoire stands humbly at the back of the sofa which is a classic addition to the space.
Asheville Home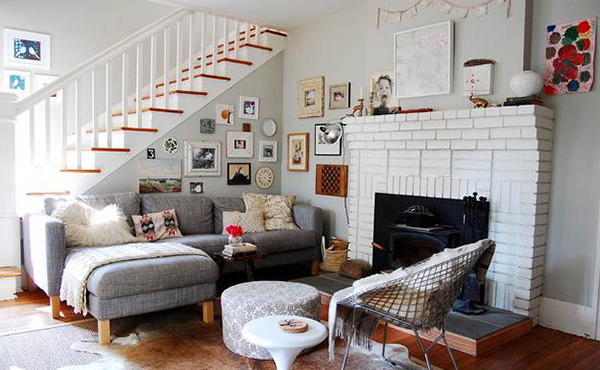 Caught between the past and the present- this is how you will feel in this living room with a classic surrounding but modern furniture.
Living Room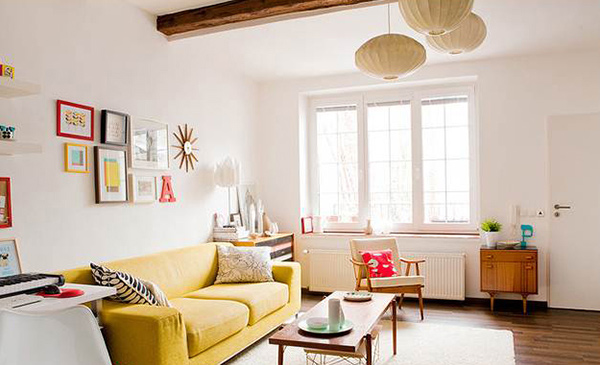 Adding framed wall decor is always a creative way to upgrade the look of your space. Despite having exposed beams, this living room did not look industrial but totally Scandinavian!
Scandinavian home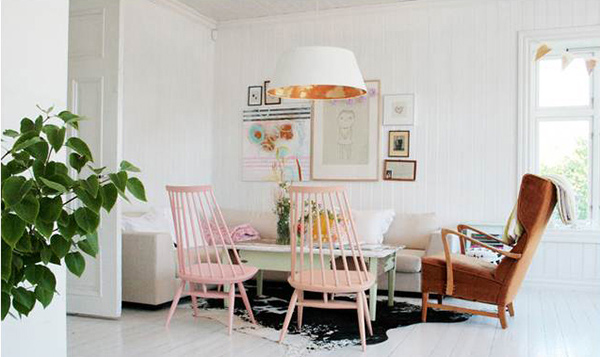 Combine seats of different materials and style and then let it stand on top of an area rug with contrast of black and white- isn't it a dashing space?
Tanglewood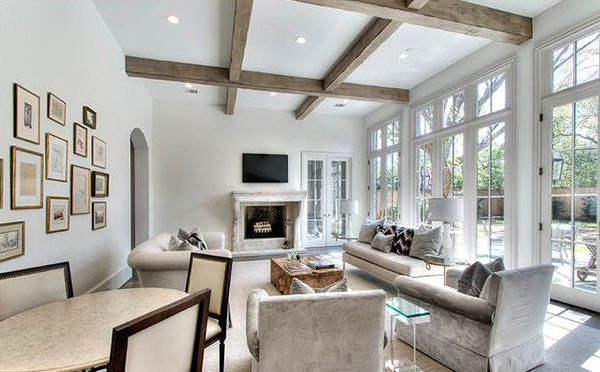 Coffered ceiling using exposed beams is a creative way to twist the look of this living room in gray.
Tarrytown House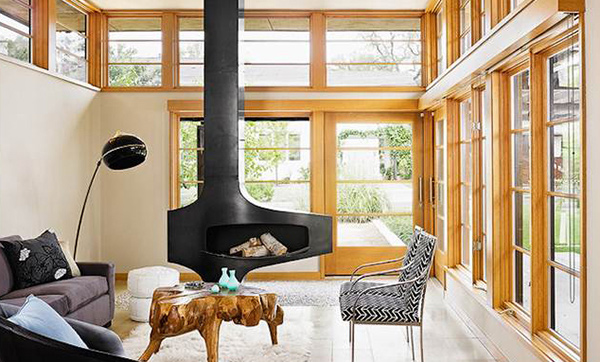 That modern fireplace is definitely a head turner! The chair in chevron print, the lighting, and the natural tables could be Scandinavian elements in this space.
Murano Portifino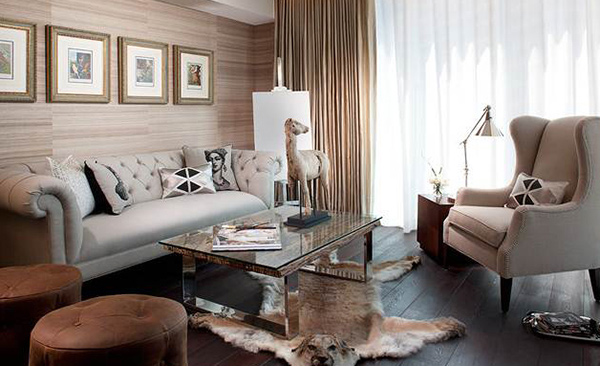 We love the look of this living room as it showcase humble sophistication in its tufted sofa and wingback loveseat.
Scandinavian Style on a Budget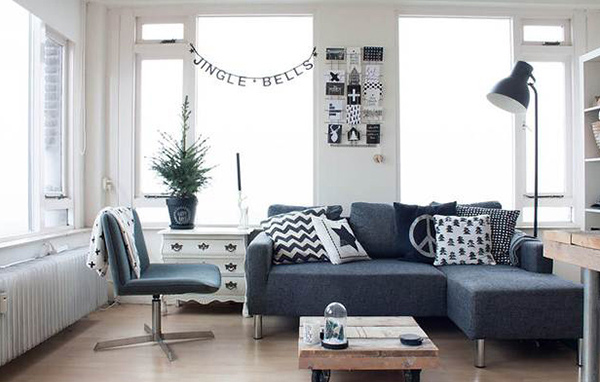 Take a look at the wall decor above the sofa. Isn't it very artistic? Even the throw pillows have beautiful covers in it!
Brush Prairie House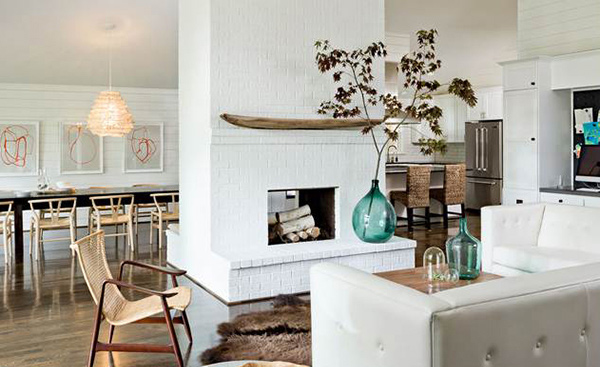 We have observed that one obvious element of a Scandinavian living room is the addition of plants and greens into like what you can see here.
Beach House II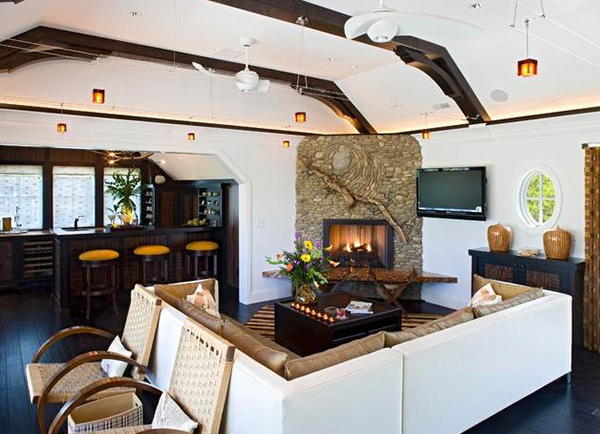 The stoned fireplace sure looks classic but the lighting and other elements in this living room is no doubt Scandinavian!
Ragley Hall Residence Living Room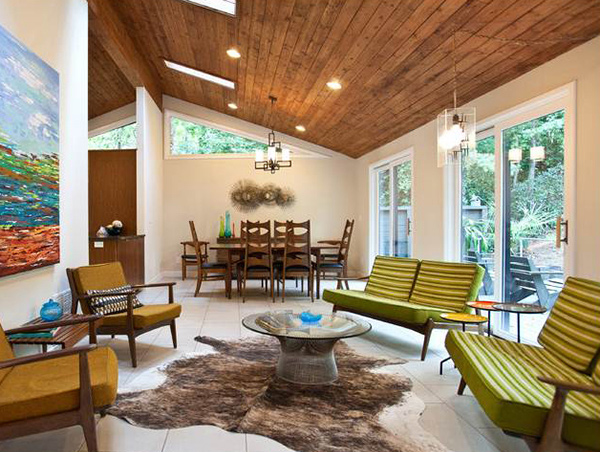 Striped chairs are beautiful! Even the sheepskin area rug is just lovely in this living room with high ceilings.
My House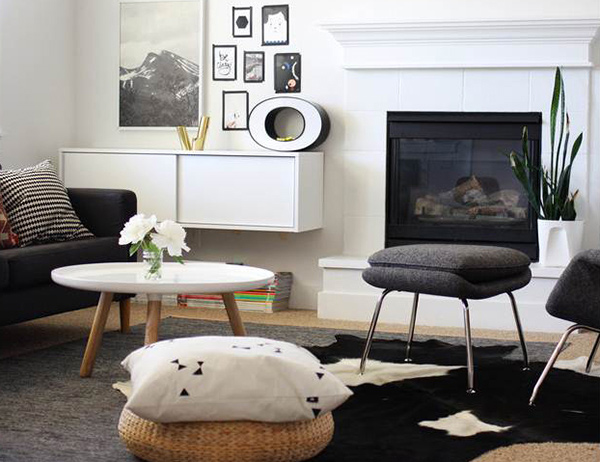 The colors as well as the decor speaks Scandinavian but it sure looks contemporary too.
Living Room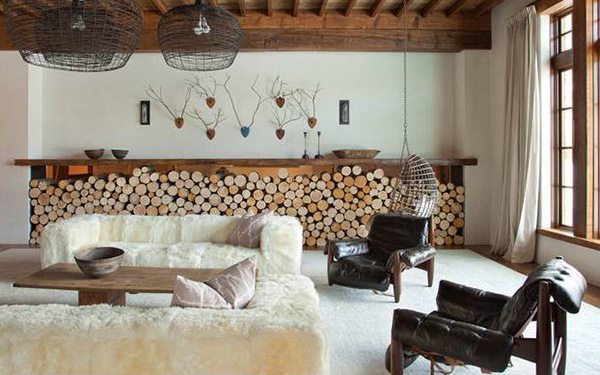 We were intrigued with the sofa for this living room but it fitted well in the interior.
You have observed from the spaces above that each living room has a distinct look as it combine other interior styles like modern and contemporary. But one thing is for sure. You would definitely love this type of interior because of its easy-to-do style where in you are given the chance to express yourself through the items you choose to place in it. Other spaces did not stick to the natural hues and Earth tones but opted to add some lively colors in them which is actually okay. Want to get this look for your dining area? Try to check our list of Scandinavian dining rooms for ideas.