23 Living Rooms with Wooden Ceilings Exuding a Warm Aura
Wood is the most common materials for the ceiling. Here's how to make it look stylish.
It is important to add a ceiling to a house because it will avoid heat coming from the roof and would also hide the materials you used for roofing. Others intentionally expose the beams and trusses but most homes prefer to cover things up for a neater look. When it comes to ceiling, there are different kinds of materials that you can use. One of the most common materials for the ceiling is wood. You can play with designs and styles for your ceiling. Some just use plain ceiling while others add a more stylish ceiling.
You can use plain ceiling for the bathroom, kitchen or bedroom but most of the time, the living room and dining room would have decorative ceiling designs. But you can still opt to merely use plain ceiling too and make it appear stylish by being creative on how you use the material for it. We have collated some living rooms that made use of wood for their ceiling. If you are planning to add a wooden ceiling to your living area, then this is a good inspiration for you.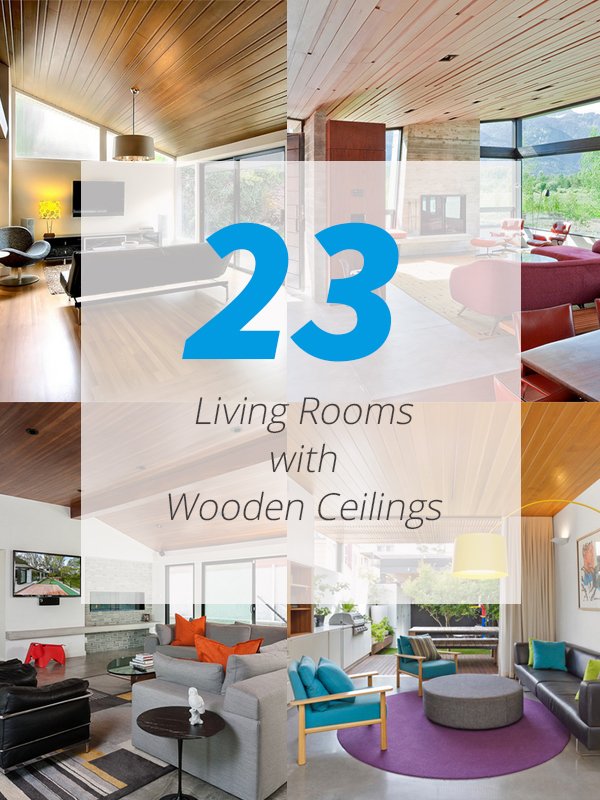 1. La Jolla Contemporary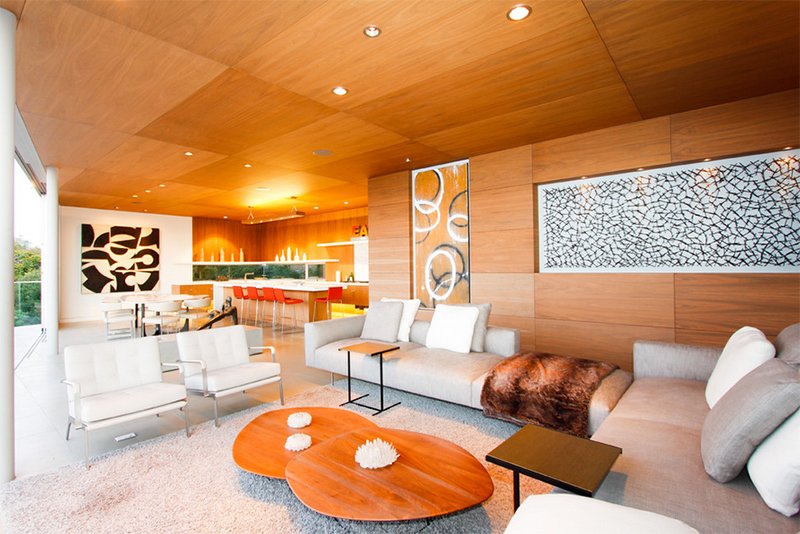 Using wood for the ceiling that runs to the walls is a good idea giving the space a warm aura. Isn't this design very beautiful?
2. Leslie J. Jensen, CMKBD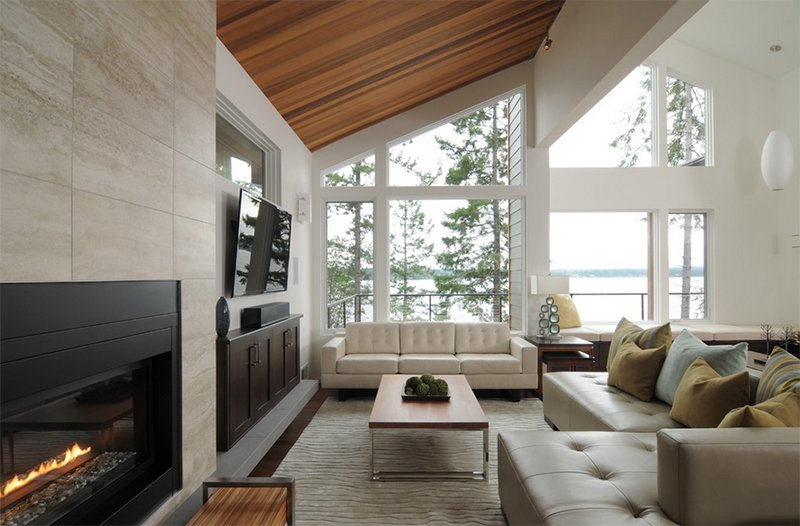 Combining wood with concrete and other materials is also a good idea. Just look at how appealing it is!
3. Bernal Heights Residence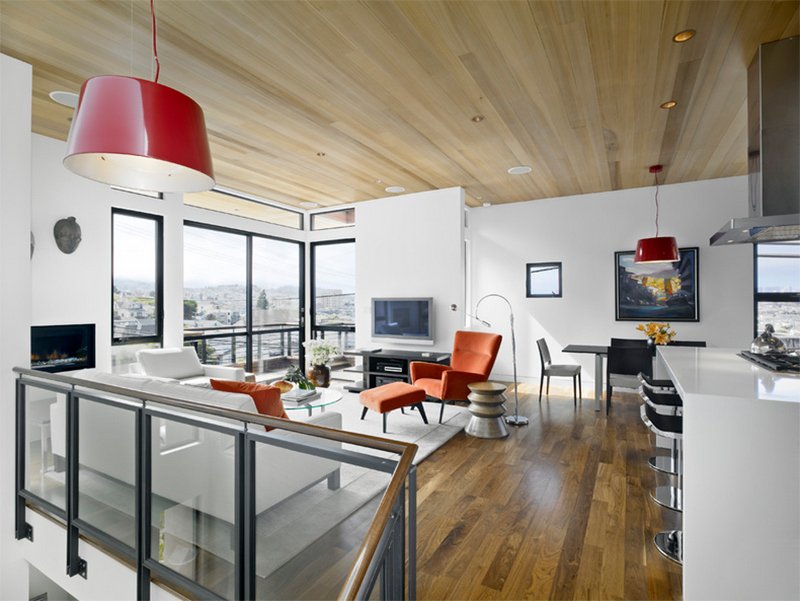 This is a mezzanine living room with wooden flooring and ceiling. Its white walls and large windows allowed light to bounce all around the space.
4. M Squared Design, LLC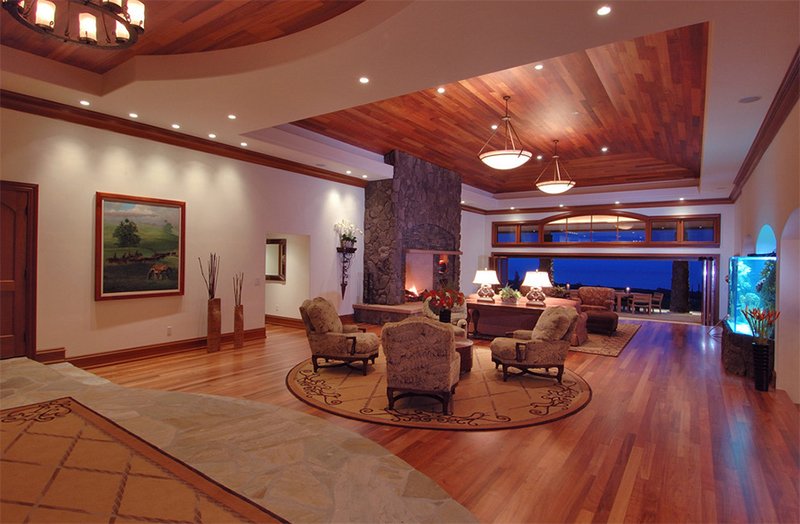 Such a sophisticated living room! There are two seating areas in this living space. Take note of how dramatic the ceiling looked like here.
5. Galli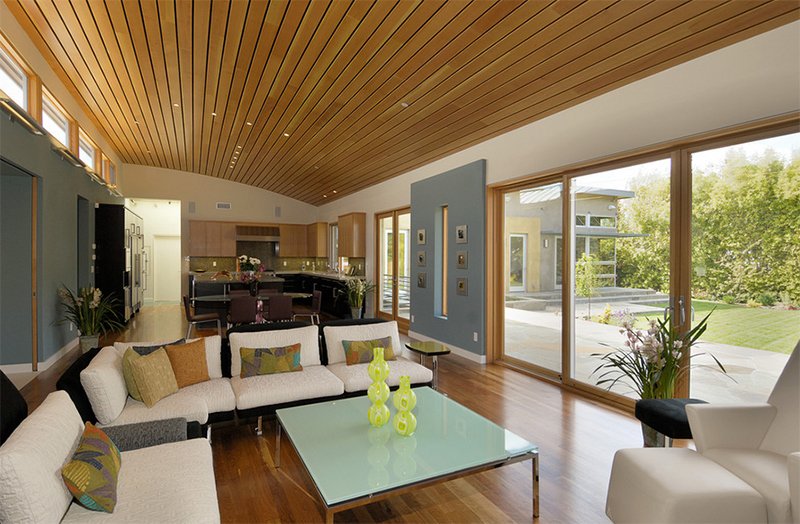 A contemporary living area with a curvy ceiling is seen here. It does look very relaxing, right?
6. Mod Redux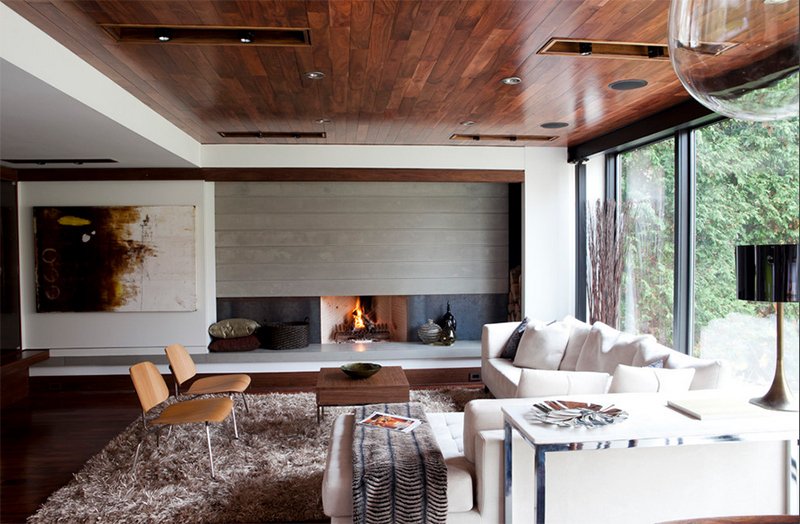 This living area has a modern fireplace and modern furnishings. The shaggy area rug adds texture to the space.
7. Comanche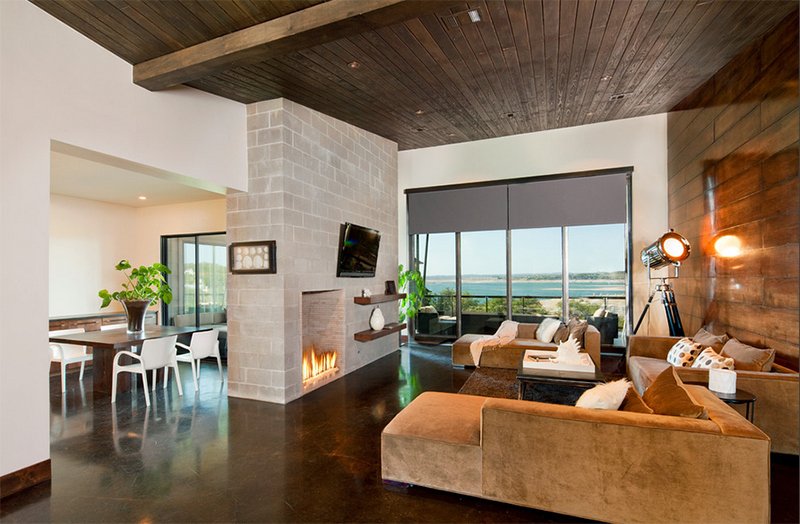 Dark wooden ceiling paired with a dark flooring are used here but their dark colors are broken up with large windows and white walls.
8. Dyna – Broadmoor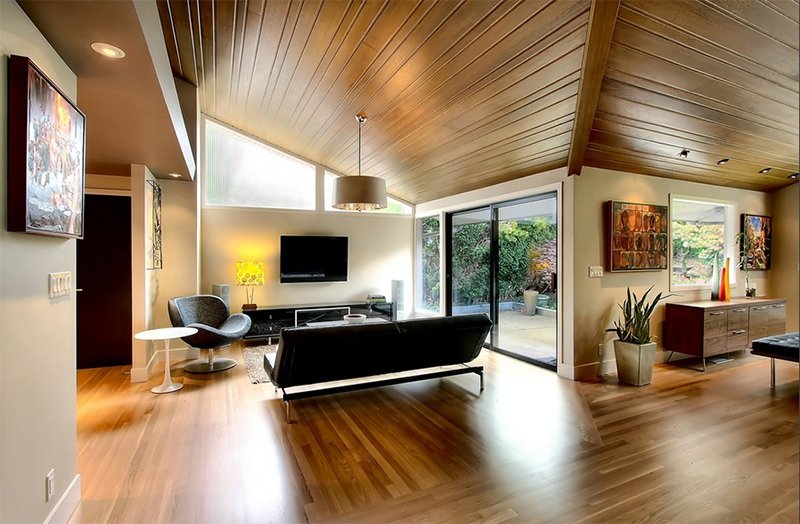 Clerestory windows and sliding glass doors are used to allow light into the living space. I like what they did to the ceiling here.
9. Studio City Contemporary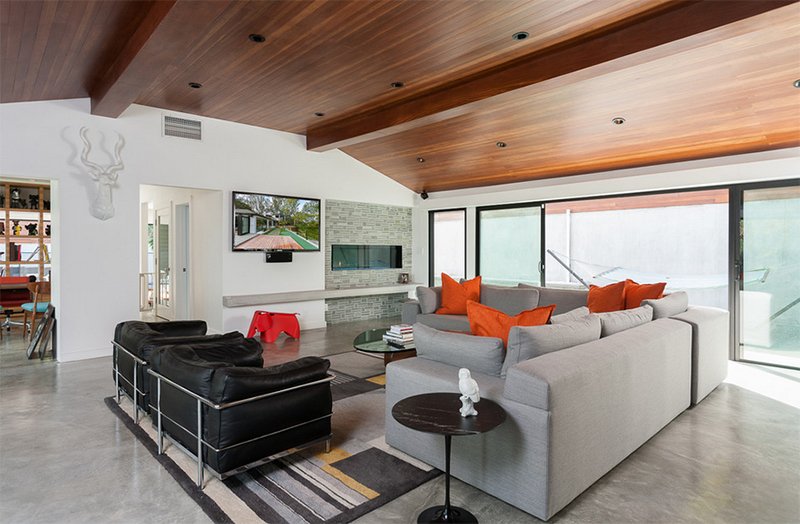 Modern furniture sits on a geometric area rug under a curved ceiling.
10. Oak Pass Guesthouse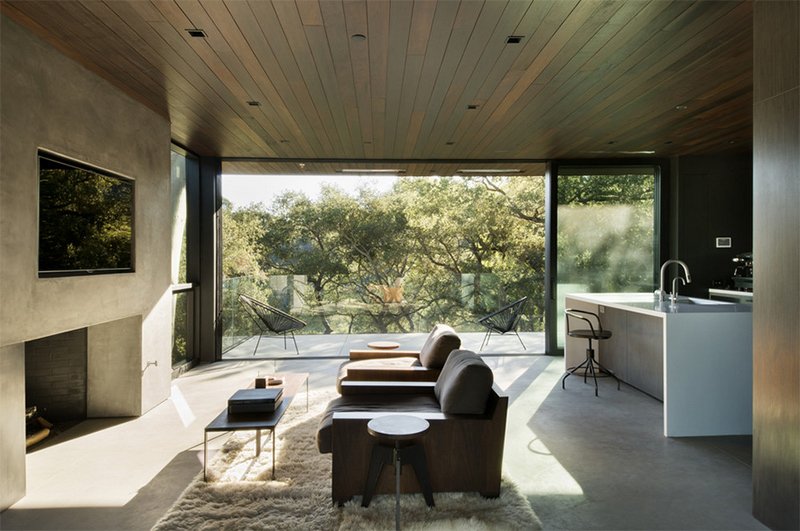 Isn't this a very relaxing living space? It sure is especially that it overlooks to the trees around the area.
11. Decatur Contemporary Renovation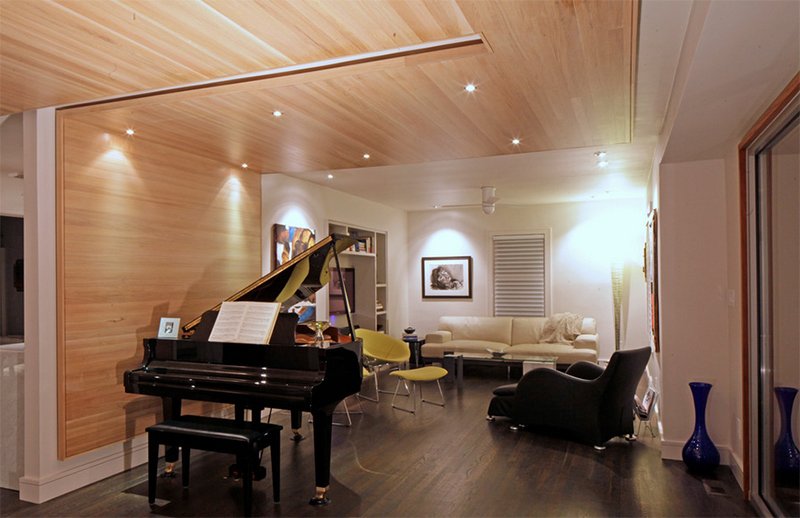 Notice this one used two different stains for the wood in the ceiling and in the flooring. And that grand piano added some interesting appeal to the living space.
12. Tiburon Custom Home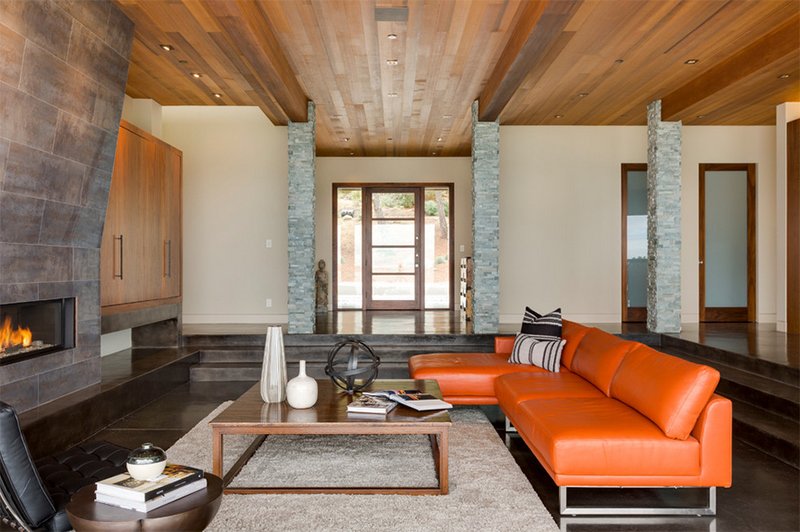 You can see different textures in this living area from the columns to the fireplace and to the ceiling.
13. Pearl District Loft Crane Building Penthouse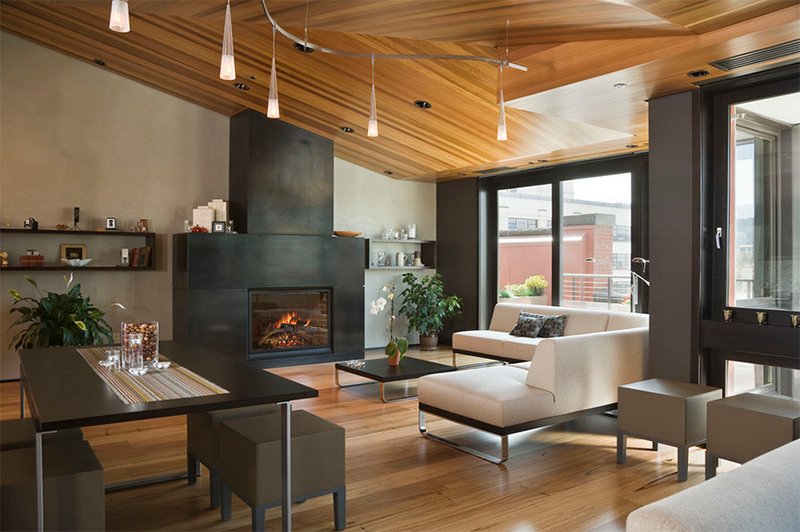 Play and experiment with the design of the ceiling just like what they did to this one. Isn't it a show-stopper?
14. Kayne/Ehrlich Residence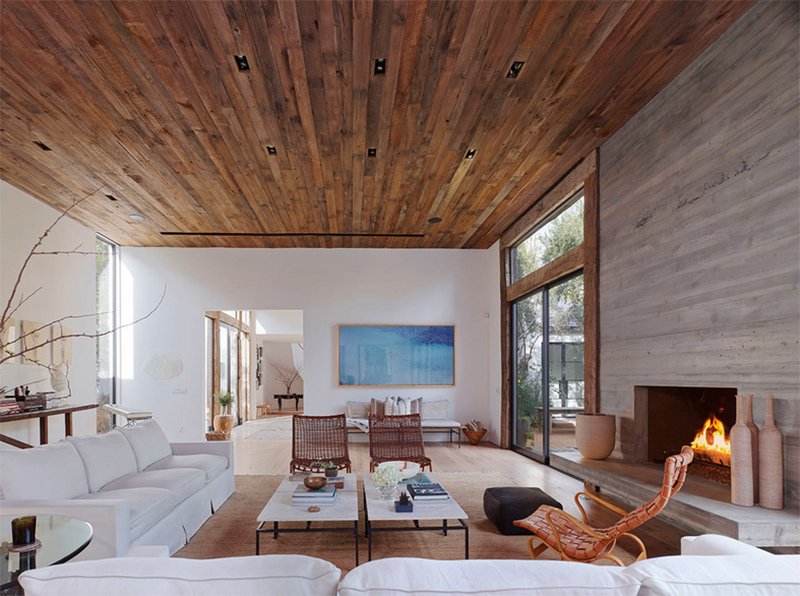 Wooden ceiling and a concrete fireplace – they both complement each other's while white sofa sits in the area.
15. Ellis Residence – Living room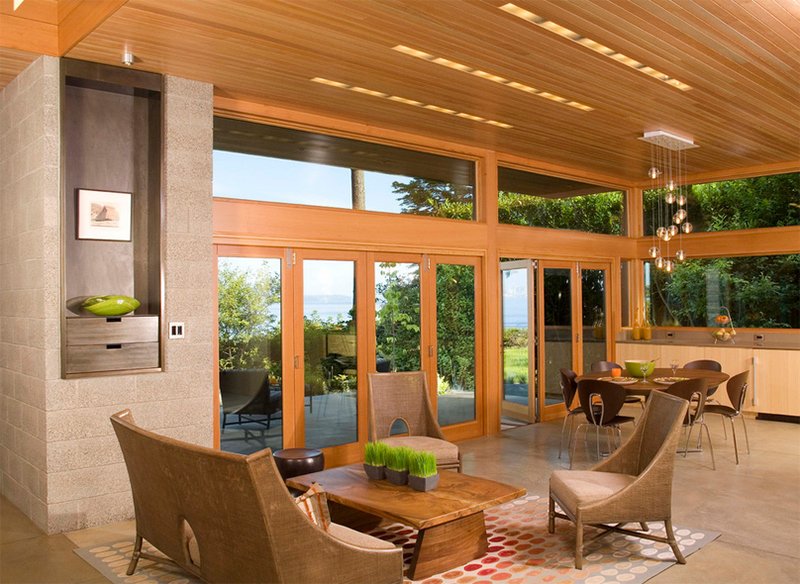 Aside from the doors that cover up the length of the living and dining space, it also has clerestory windows too and yes, it used wood for the ceiling as well.
16. Linda Isle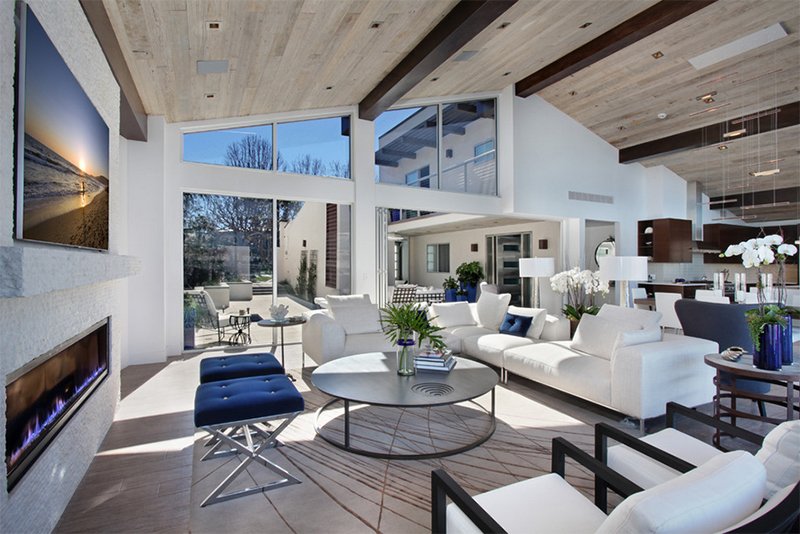 A vaulted ceiling has wooden beams on it as well glass windows everywhere. I like the set up of this living space.
17. Menlo Park Modern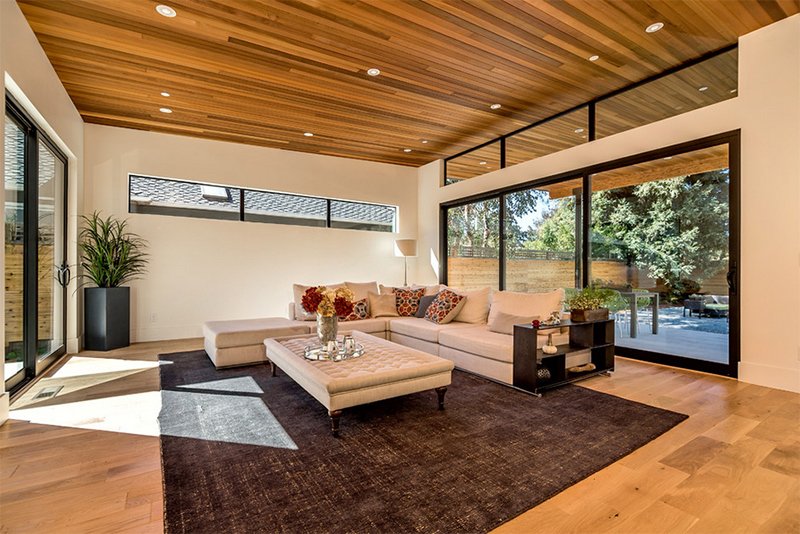 A simple living area with an L-shaped sofa and an upholstered coffee table. All these are under a wooden ceiling that has a beautiful texture.
18. The Open House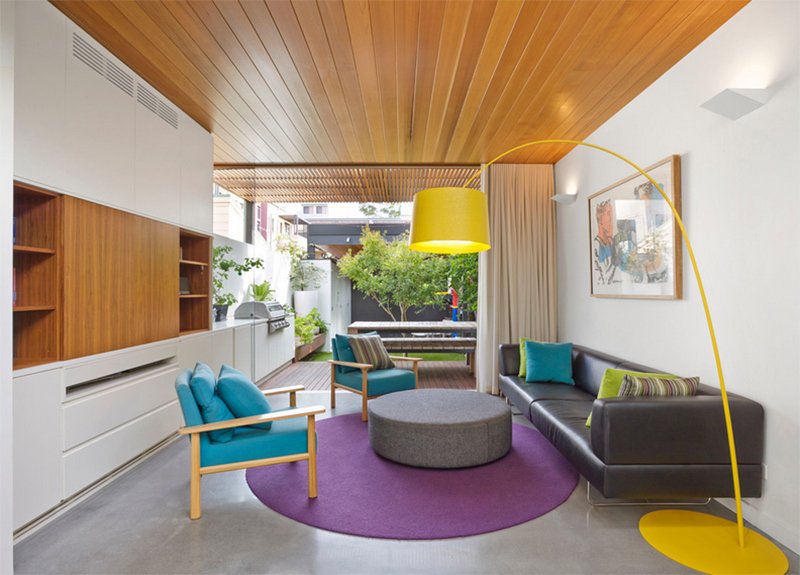 Lovely colors indeed! Aside from its modern colors that add some lively vibe to the living room, its addition of wood is also a good move.
19. Media Room Living Room Contemporary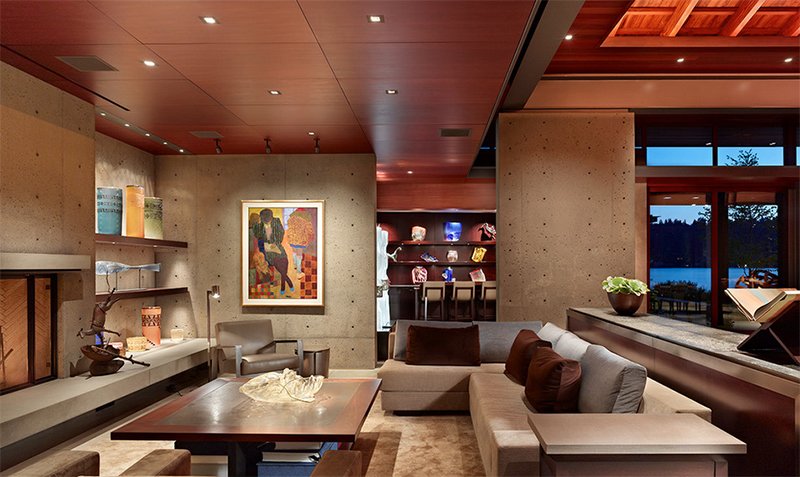 This living area has unfinished concrete for the wall paired with wooden ceiling that has recessed lighting.
20. Art House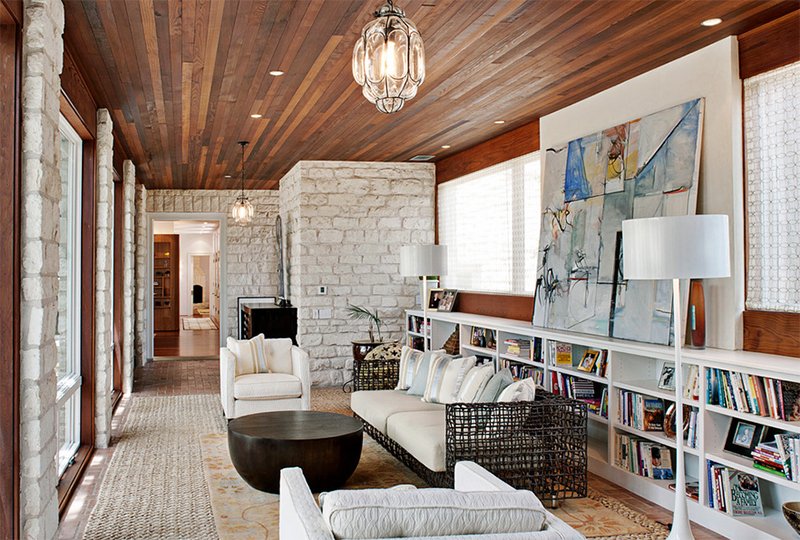 Brick walls and columns as well as an area rug- all these comprise the living area with interesting furniture design.
21. Suffolk County, NY – Private Residence #2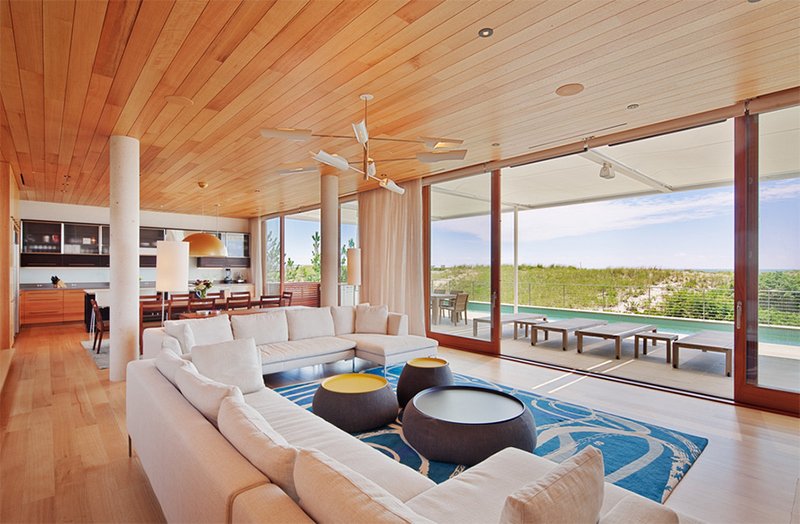 Round center table and ottomans- what could be nicer than that? Even the light mobile on the wooden ceiling looks amazing too. The blue and white area rug defines the space.
22. Living Room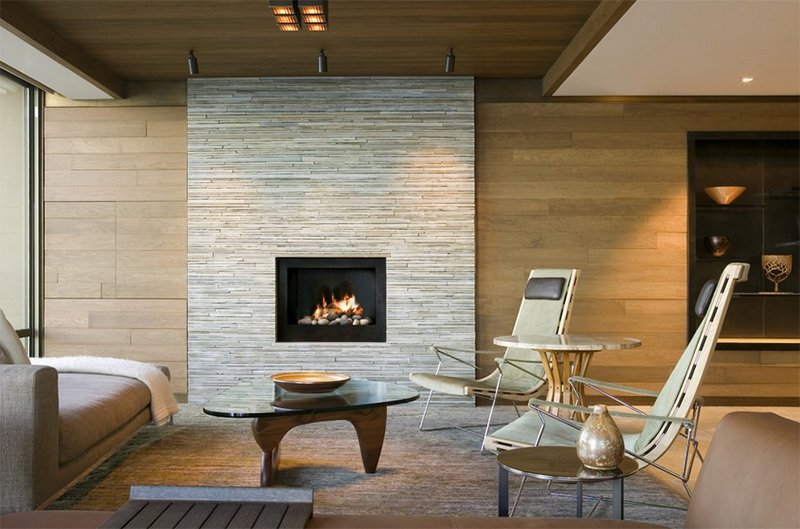 There are curved lines on the coffee table and the chairs that are in contrast with the sleek architecture of the home. Stones are used for the fireplace while wood are used for the walls and ceilings.
23. John Dodge Residence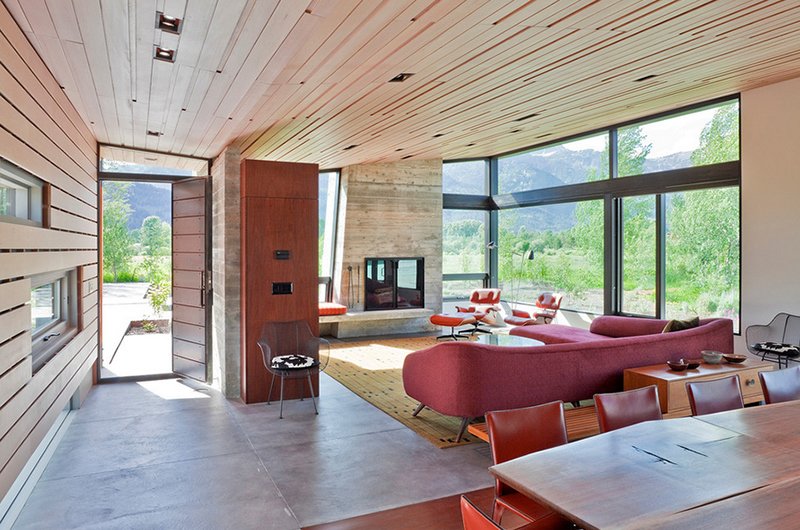 A contemporary home in Jackson Hole, Wyoming with red accents in the living room that create a nice contrast to the wooden ceiling and cement floors.
Wood looks really lovely, right? Wherever you use wood, it can surely upgrade the look of your space. Some homes even use wood for both the ceiling and the flooring. But doing that doesn't spoil the look of the space, as a matter of fact, it can enhance the appeal of the home. If you add wooden furniture, it will look nice as well. What is good about wood is that it suits to any style and motif like what you have seen above. Can you tell me which of the above spaces you like the most?