15 Bedrooms With Cathedral and Vaulted Ceilings
Most bedrooms have simple ceilings but there are also some that are intricately decorated. The design will depend on the kind of motif or style of the bedroom. But there are also bedrooms that apply a particular type of ceiling like a cathedral ceiling and a vaulted ceiling. If you think, the two are just the same, you are wrong because there is a difference between them. While both makes a bedroom look bigger, the two differ on the design.
A cathedral ceiling is two equal, sloping sides that are parallel to the pitch of the roof where the two sides slope and meet at a ridge that runs across the length of the room. A vaulted ceiling does not have two equal, sloping sides that are parallel to the roof's pitch. Now that you know the difference of the two, let us take a look at some bedrooms that were designed with these kinds of ceilings. Aside from the ceiling, take a look at the design of the bedrooms too.
French Country Estate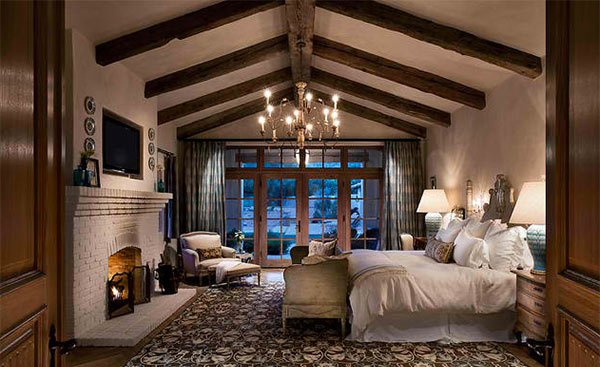 This bedroom is 17'x22″ and the ceiling height at the beam is approximately 11′-0″. The cathedral ceiling with exposed beam added a rustic appeal to the space.
Elk Ridge Lodge Interior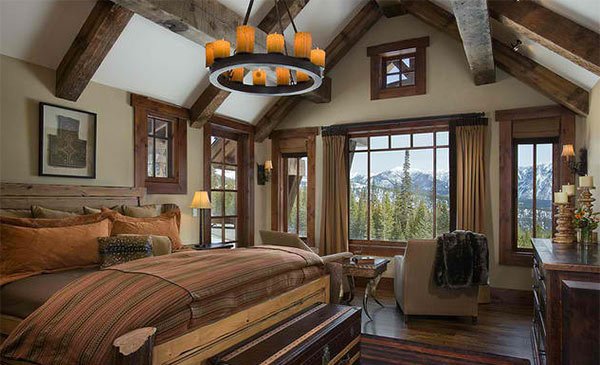 Another bedroom with a rustic look that had the drama of a traditional bedroom.
Mastro Residence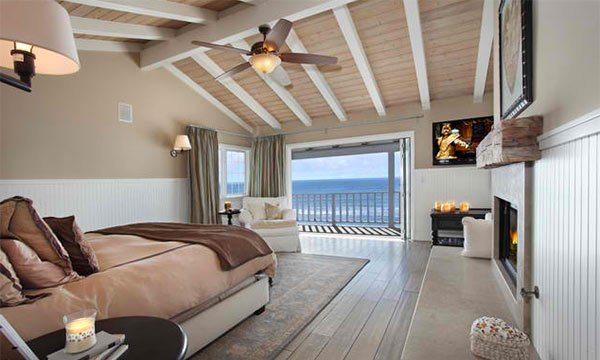 Exposed beams in white for a cathedral ceiling made this bedroom appear more airy.
Owners Bedroom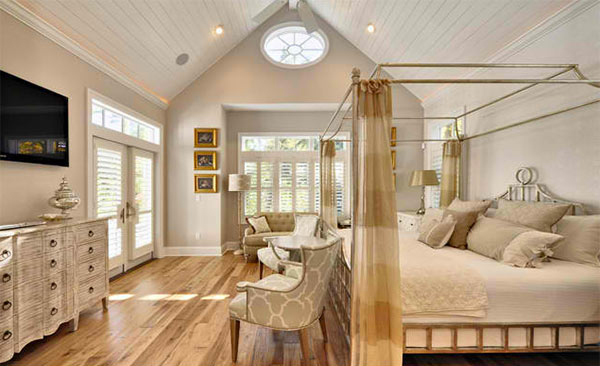 The finish on these gorgeous hickory floors is Natural letting it exude nature's feel.
Custom Residence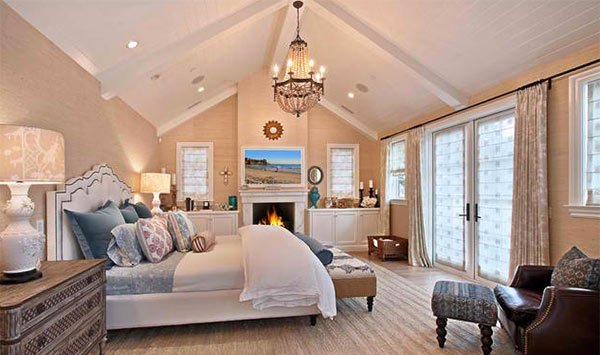 A sophisticated bedroom given that chic look from the patterns in it and the lovely chandelier.
Hamptons Style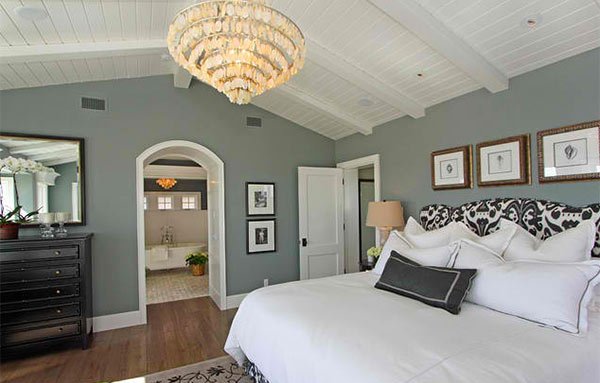 We think this is a small bedroom but with the ceiling done this way, it looked more spacious.
Country House 1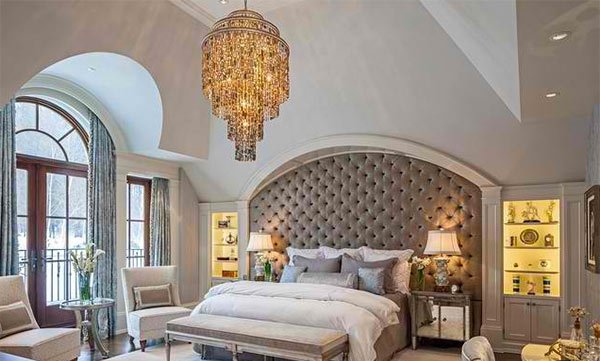 This luxurious bedroom has a vaulted ceiling which is adorned by a stunning chandelier that illuminates beauty in the entire bedroom.
Bedroom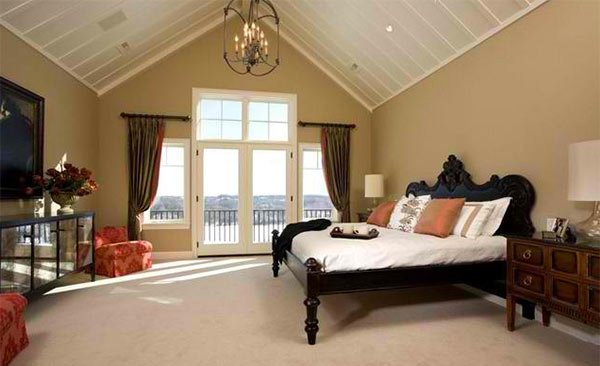 That black bed with intricate carving is extremely loud! And it looked nice under the cathedral ceiling.
Bonefish Bay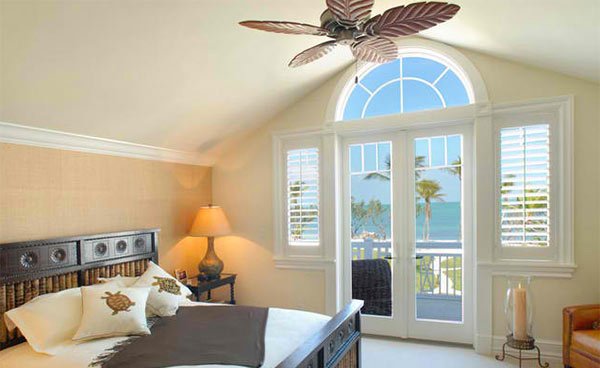 Aside from adding a chandelier to the ceiling, a ceiling fan is also a good idea just like what they did to this bedroom.
French Country Estate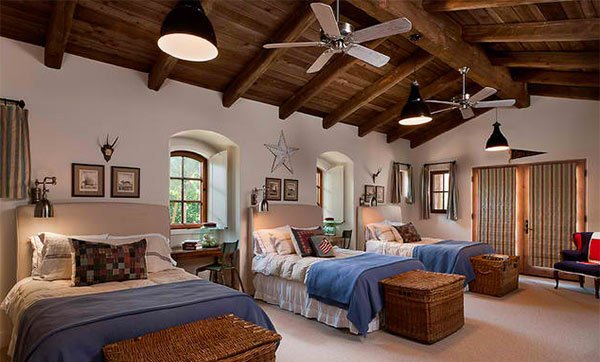 A bedroom good for three kids that has similar bedding under the ceiling with wooden material.
Mandeville House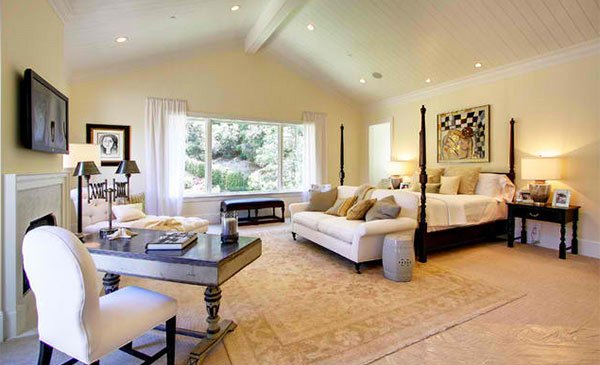 If you are blessed with a spacious bedroom, why not add a working table in it? It will even appear more spacious with a cathedral ceiling.
Ocean Blvd.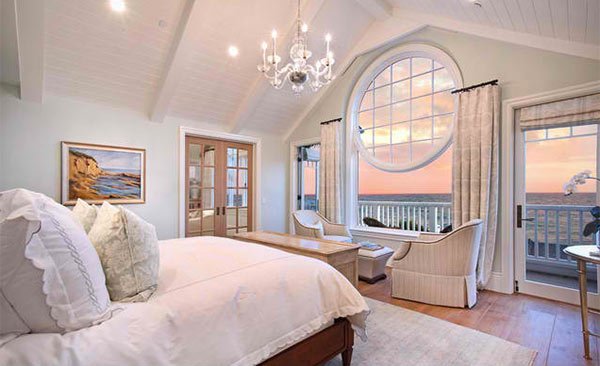 This is a romantic bedroom because of its design and its set up where in it faces the beach.
Urrutia Design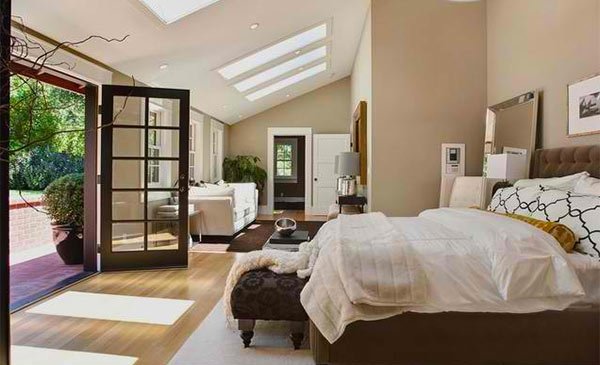 A contemporary bedroom with a vaulted ceiling that also has skylights in it.
Yellowstone Residence Bedroom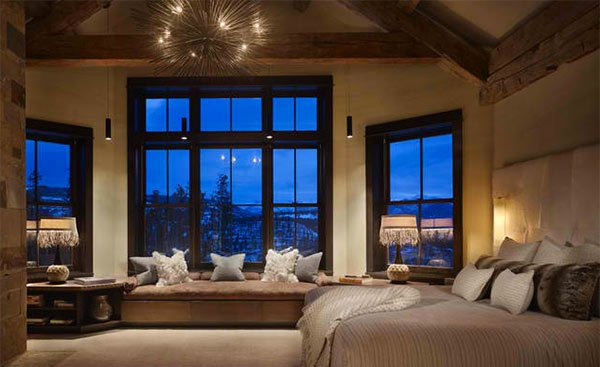 This traditional bedroom has some contemporary touches in it too with its choice of lighting and colors.
Glendora Avenue Dallas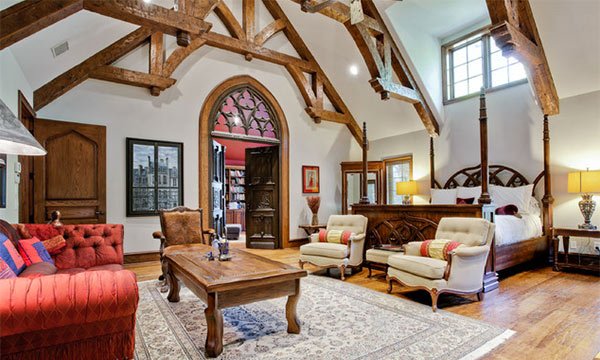 A bit Moroccan and Asian, this bedroom really looks wide!
You have just seen bedrooms of different designs and styles. But aside from their interior, their ceilings are either vaulted or cathedral. Notice how the bedrooms looked more spacious with this kind of ceiling. You can also check some living rooms with vaulted ceiling so you will get the idea that it can also look good even for other spaces in the house.