15 Cool and Well-Expressed Teen Bedroom Collection
Teens have their own ways of expressing themselves. That is surely a part of growing up. From the way they dress, to the way they carry themselves, you would at once notice how grown up they'd want to mean to us not to mention the way they want their Bedrooms to look like. Teenage girls might want their rooms to look preppy, perhaps pink or yellow but there are those who'd want to make their rooms look simple yet elegant. Teenage guys would eventually want to make their rooms look as sporty as they want or minimalistic for some while others want their rooms filled with stuff. There are so many ways of expressing these teens' personalities when it comes to their Bedroom Designs. This is what today's post would be all about.
Since there are so many designs out there, we want to narrow it down for you – Teens. Should you want cool stuff or simple room designs, this post is worth checking out. You might finally want to decide how you'd want your bedrooms to look like after seeing these 15 Cool Teen Bedroom Designs.
3D Young Bedroom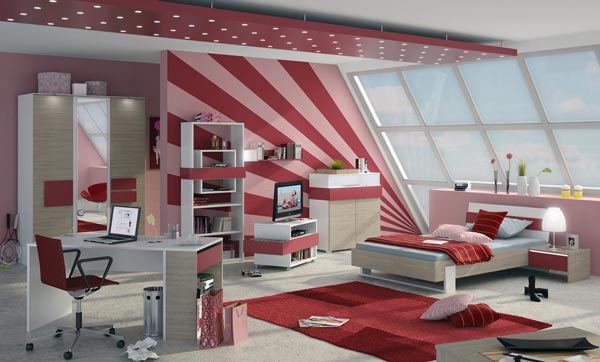 The design has been rendered using 3Ds Max, Vray and Adobe Photoshop.
Teenager Bedroom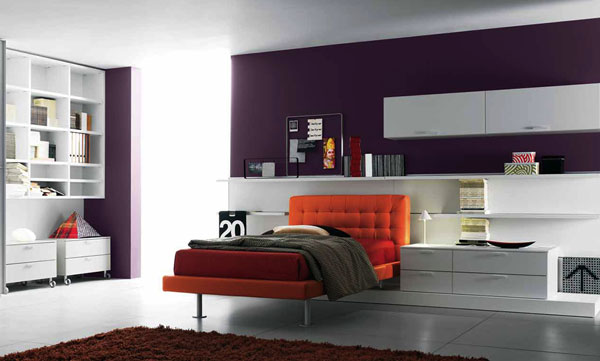 A minimalistic design of a wide bedroom space.
Teen Girl Bedroom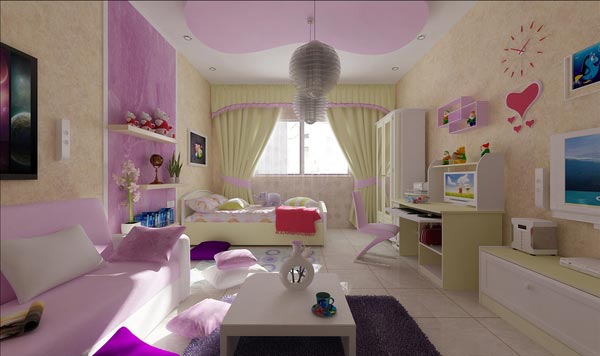 The design is for a private villa in Cairo, Egypt.
Teenage Bedroom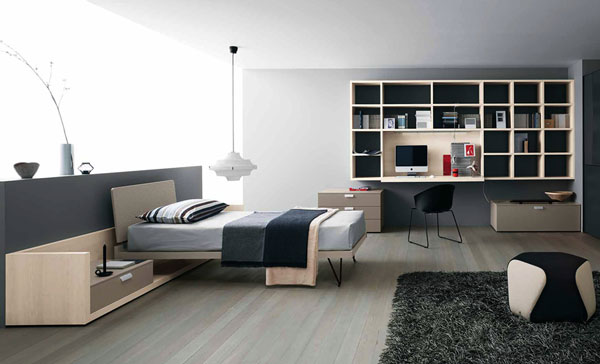 Notice another minimalistically designed room with a good choice of room color and furnitures.
Teenagers Room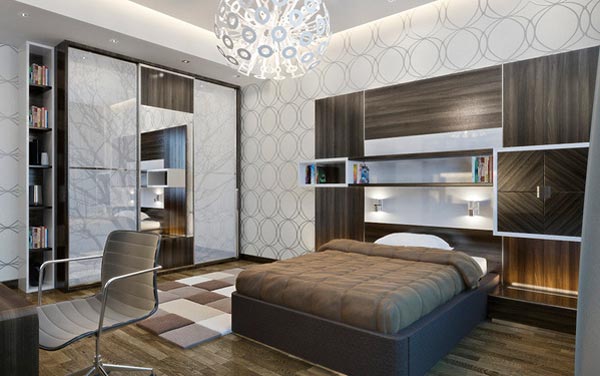 An elegantly teenager's room in a private apartment.
Camo Stuff Teen Bedroom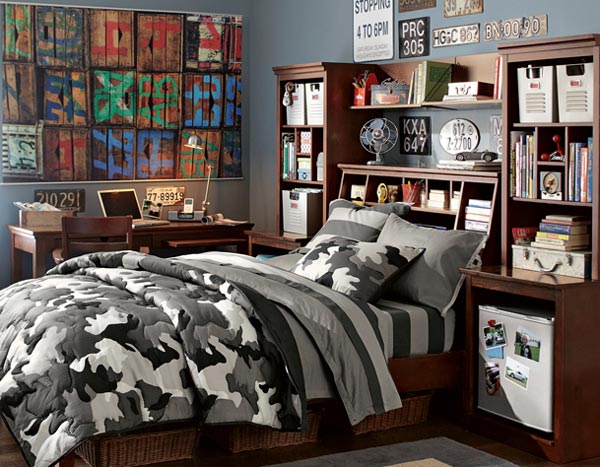 A camouflage inspired teen's bedroom Benjamin Moore.
Paisley Pop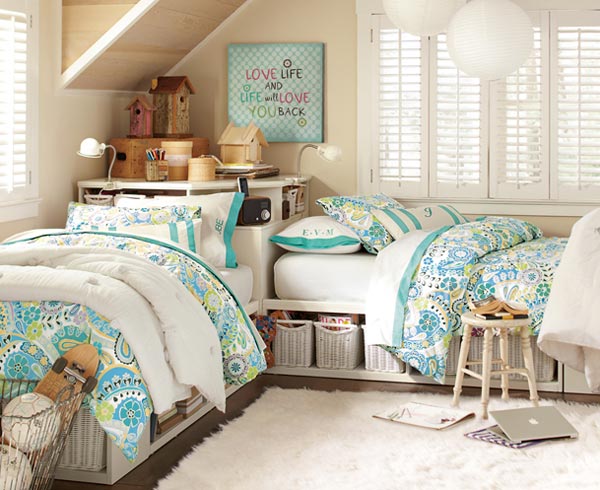 A well-expressed double bed for two teenage girls.
Lahaina Stuff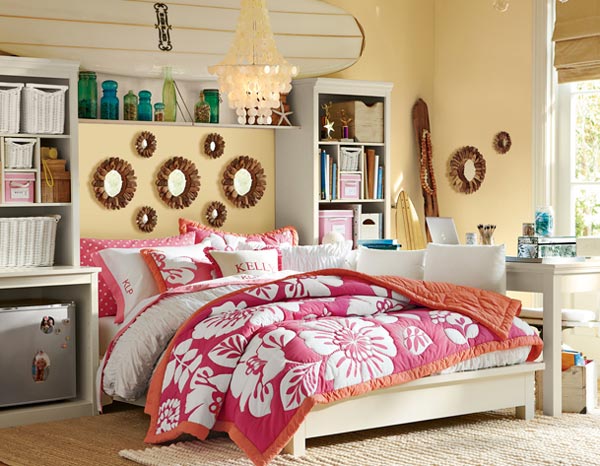 A Hawaiian inspired girl's bedroom.
Funky Floral Coraline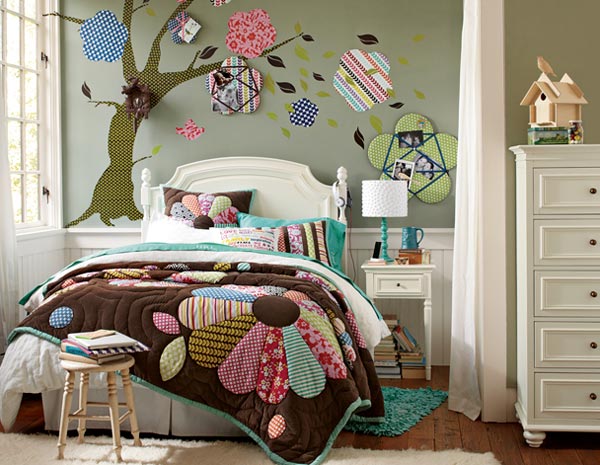 An art lover's teen room with creative stuff on the wall.
Chloe Chelsea Young Bedroom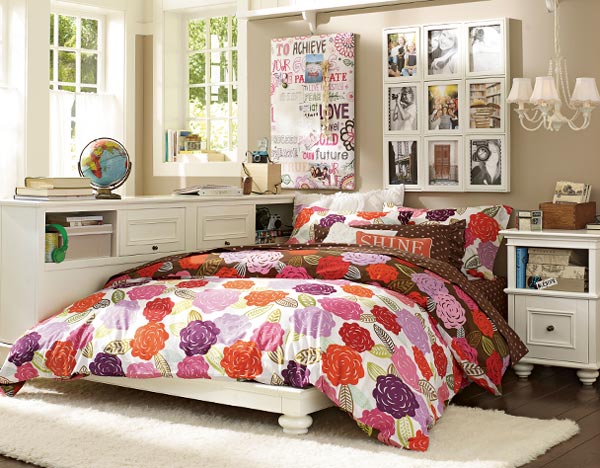 A larger bed for this teen room design with stuff on the sides this time and windows at the far left end of the bedroom.
Kona Chatham
The room is overlooking a magnificent view. This Teen's bedroom design is ideal for houses located near scenic areas.
Tie-Dye Ultimate Teen Bedroom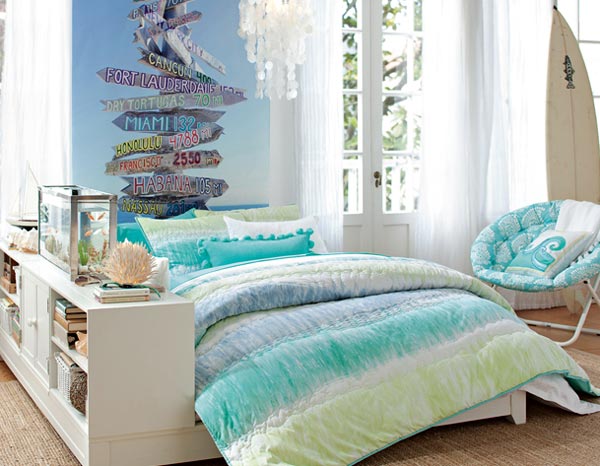 Image: Benjamin Moore Another expression of self through this type of teen's room design with a unique wall paint by the bed's head board.
Fleece Hampton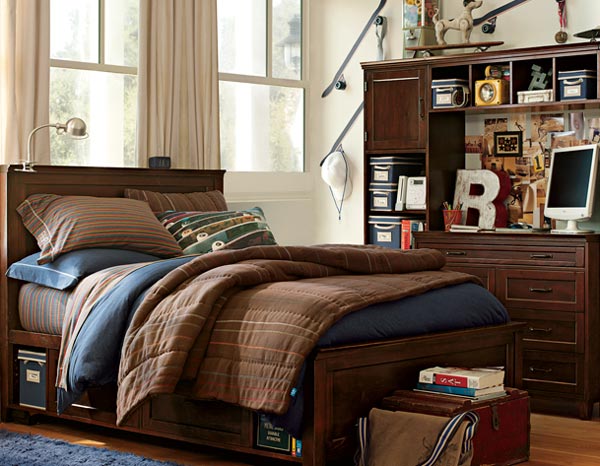 Both minimalistic and partly classically designed teenage guy's bedroom.
NHL Beadboard Youth Bedroom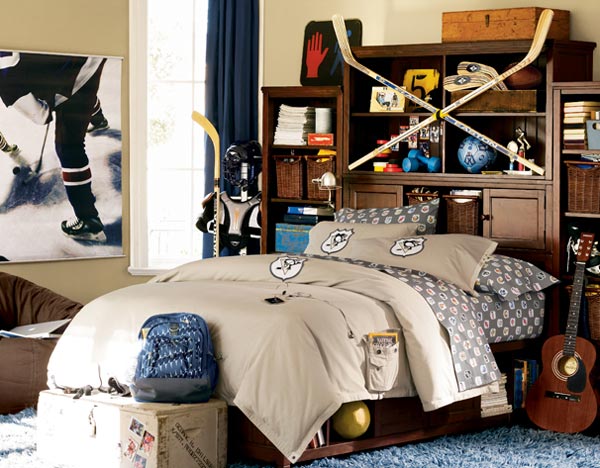 You'd at once notice that this bedroom belongs to a teen who's into sports and music as well.
Teenage Bedroom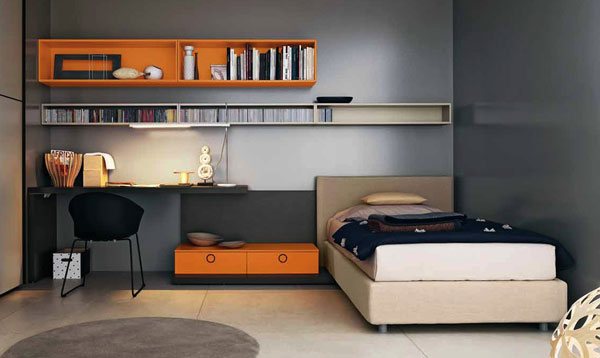 This is an example of a limited space for a teen's room but utilized elegantly with the arrangement of furnitures and color choice.
Mentioned in the previous tips and even design inspirations for bedrooms, there are things to consider to finally decide what type of design your bedroom should have especially for Teens. Teenagers would usually want a spacious room with so many stuff that they are into. Even when they aren't that sporty or not into much music, for sure they have their own ways of expressing themselves. We sure hope that we were able to substantially share cool stuff of designs in this category. Well, as for you, what type of room have you been dreaming to have?