15 Art Deco Bedroom Designs
An influential visual arts style emerged during the early years of the 20th century and flourished internationally in the 1930s and 1940s. This eclectic style is big on mirrored furniture, highly polished woods, mirror tiles, chrome and glass, shiny fabrics like satin mixed with furs, geometric and angular shapes, and nature motifs such as, shells, flowers and sun. This luxurious and fashionable design still continues its influence today. This is one fabulous design that you can definitely get for a bedroom.
15 Art Deco Bedroom Designs are in our gallery for only you! Be part of this amazing experience to see, one-of- a- kind creations from different designers all over the world inspired by Art Deco style. Be inspired with us, as we give you our vintage glamour inspired collection for today.
One Island – Aventura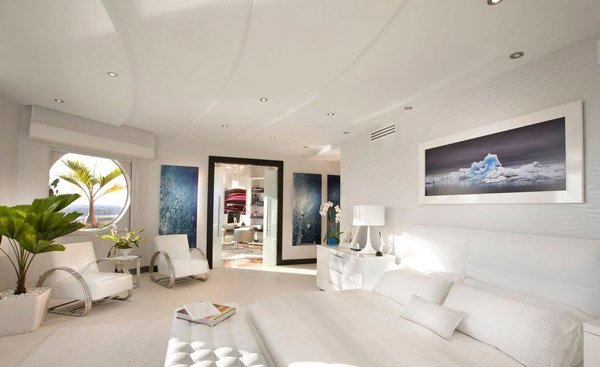 Experimenting with geometrical patterns, spaces, lines and angles have a huge influence in Art Deco and is seen very fashionable. Geometric-inspired bedroom furniture and clean lines give an instant beauty of Art deco in this bedroom design.
Atmosphere Interior Design Inc.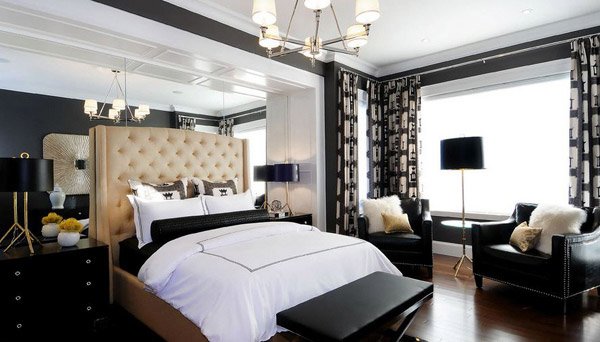 Wood used in an Art Deco design is heavily lacquered and is usually black and upholstered like the fixtures in this bedroom design. The mirror behind the bed makes the room visually larger, brighter and glamorous.
Arnold Schulman Design Group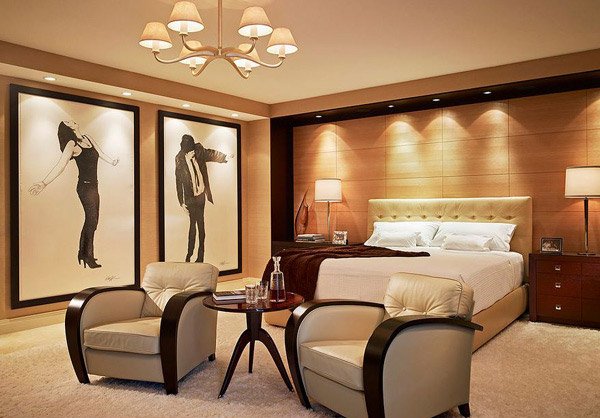 This bedroom design has contemporary and Art Deco style. The oversized artworks bring instantly a hint of contemporary style while the symmetrical decors, sleek and shiny curves of the table and chairs with its wood accent are obviously an Art Deco influence.
Art Deco – Miami style!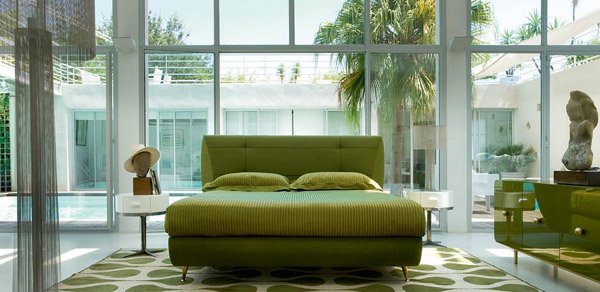 A fresh color palette bedroom with Art Deco inspired furniture and accessories make a fun and invigorating retreat.
Crystal Art Deco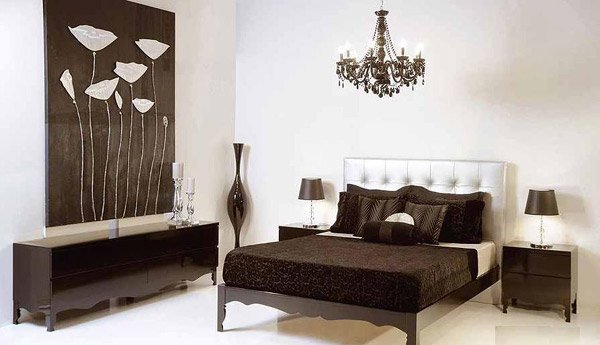 Black is Art Deco's color but having a symmetrical feature is a must if you want this style. Matching lamps will do the trick to bring that instant Art Deco glam in your bedroom.
Bedroom Interior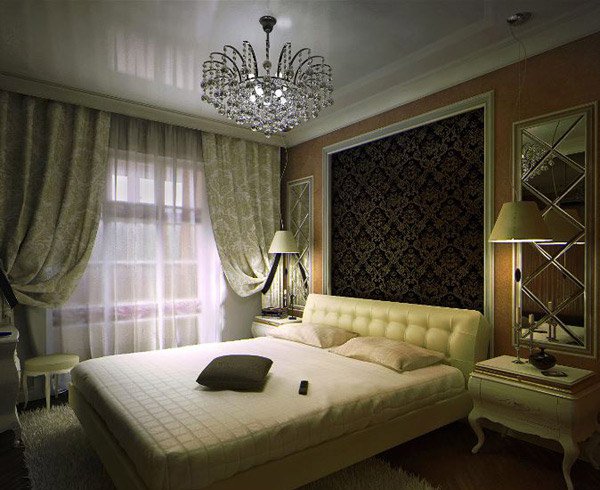 The geometrical patterns are well used in this Art Deco inspired bedroom. The wall mirrors create an instant hotel chic ambiance and the faux fur area rug brings additional elegance.
Vinings Residence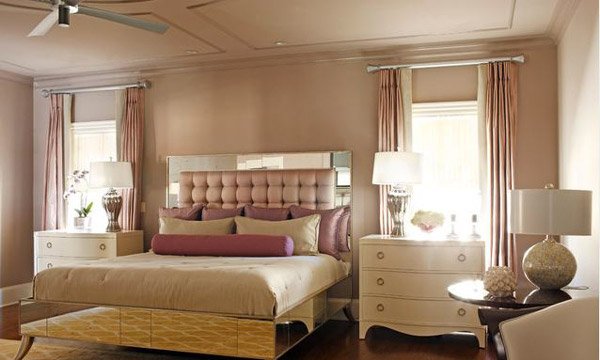 Mix your Art deco furniture with light or feminine colors for an interior like the one used in this bedroom design to create a calming yet spectacular retreat.
Modern Oriental Room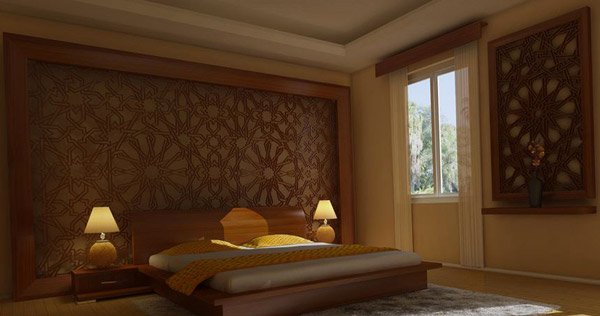 Combine Art Deco's modernity with Asian influence to come up with a modern oriental retreat that you will surely love.
Designer's Bedroom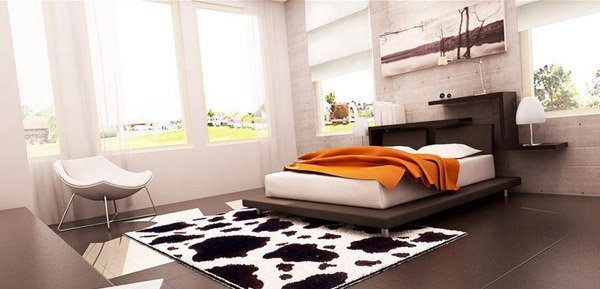 Art Deco style includes theatrical contrasts like highly polished wood and glossy black lacquer mixed with fur.
Master Bedroom Modern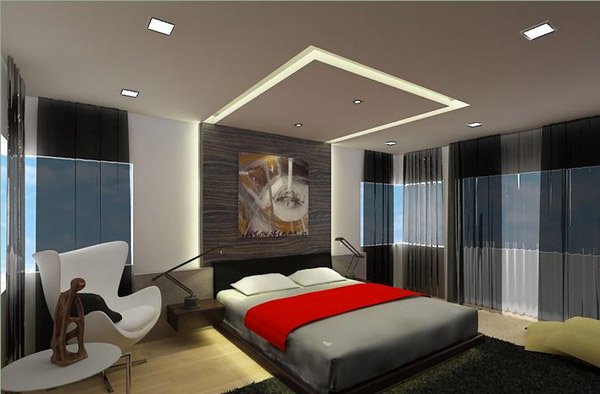 Cubism is one of the biggest influences in Art Deco during the 1920s and 1930s. The usage of geometrical spaces and angular shapes in a bedroom interior will bring up Art Deco beauty in just one glance.
Italian Bedroom in Art-Deco Style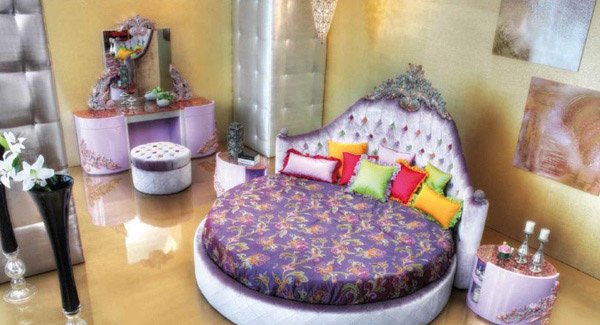 Art Deco was also inspired by the glamour of early Hollywood. It is seen in Art Deco design with the use of shiny fabrics, cozy lighting and mirrors. Don't you just love the elegance of this glamorous bedroom design?
Budapest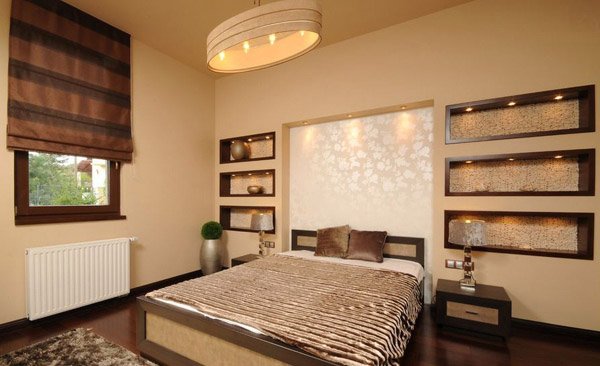 The symmetric rectangular shelves with its subdued lighting create an inviting boudoir.
Fregolle Residence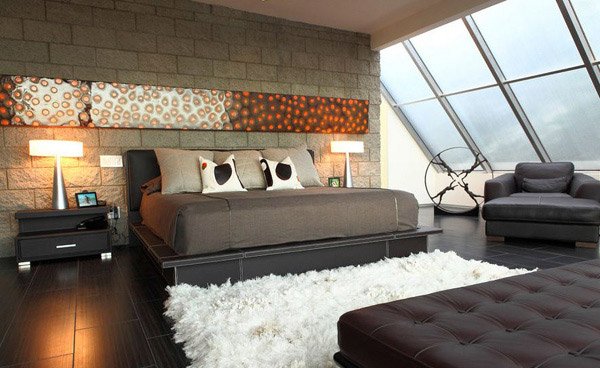 This bedroom design is a bit industrial, modern and Art Deco-inspired in every way that is suited for a masculine taste.
Suffern Estate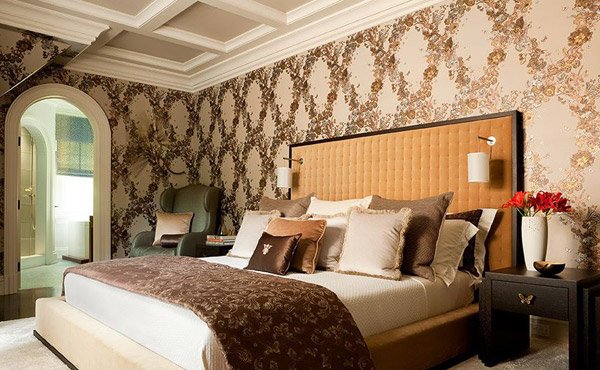 Nature motif is a part of Art deco style that flourished in the 1920s and 1930s. In this bedroom design the floral pattern covered the interior that extends to the bedding. We love the simplicity of the color scheme used in this bedroom that creates a feminine and warm ambiance.
The Overlook at Heritage Hills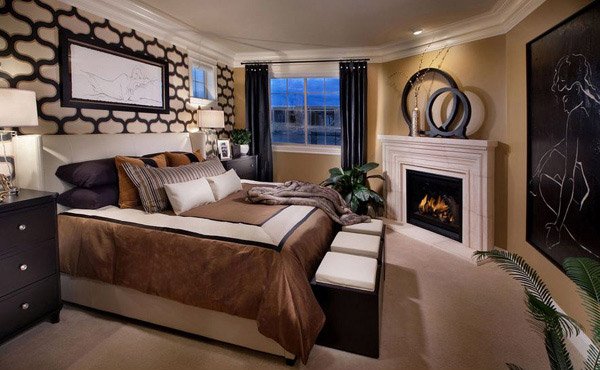 This Art Deco-inspired bedroom design is accentuated by the bold geometric-patterned focal wall that makes it instant stylish.
There you have our gallery of 15 Art Deco Bedroom Designs. More designs to look forward to here in Home Design Lover. We hope that you get some beautiful vintage inspiration in our today's article. Create a glamorous Art Deco inspired bedroom design of your own and do not forget to add your extraordinary idea to make it one of a kind. You can also get this kind of look for an Art Deco inspired living room.