22 Bedrooms With Floor to Ceiling Windows
Let natural light in to your bedroom with floor to ceiling windows.
Windows are important for the home since it allows the entry of natural light into it as well allowing one to get a good view of the beauty outdoors. We use windows in different areas of the house including the bedrooms. Although we just add curtains and shades so we can just close it when privacy is needed. Aside from the living and dining areas, even the bedroom can also look good with a floor-to-ceiling window. Today, this is what you are going to see in this list.
Bedrooms with floor to ceiling windows look really beautiful because it appears very open to the lovely surroundings. Of course, using windows like this is recommended if the view is nice but if not, then opt not to use one. We have collated photos of bedrooms with tall glass windows. The interiors come in various designs and styles but what they have in common is they are all flooded with natural light and they can even sleep under the moon's light during the night.
1. Bunny Run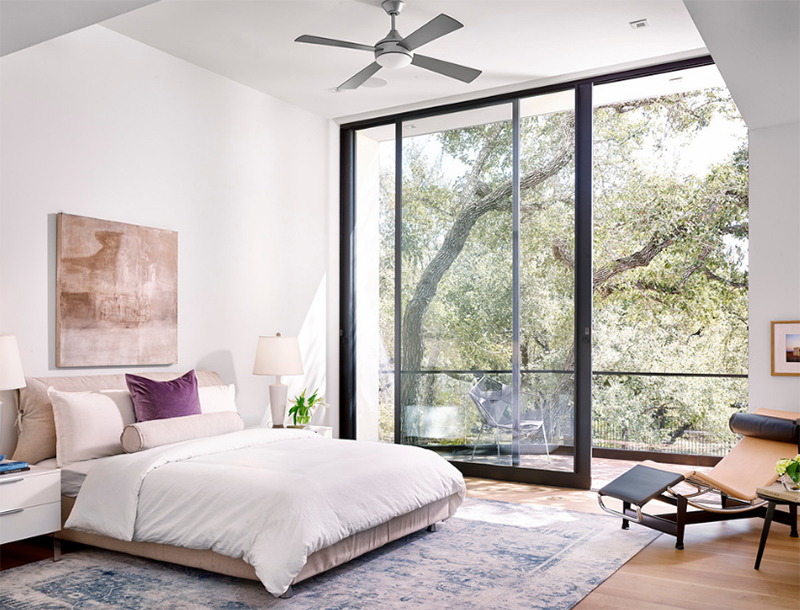 This bedroom has a lovely design with all the comfy elements in it which is even enhanced with the floor to ceiling window.
2. Lake Washington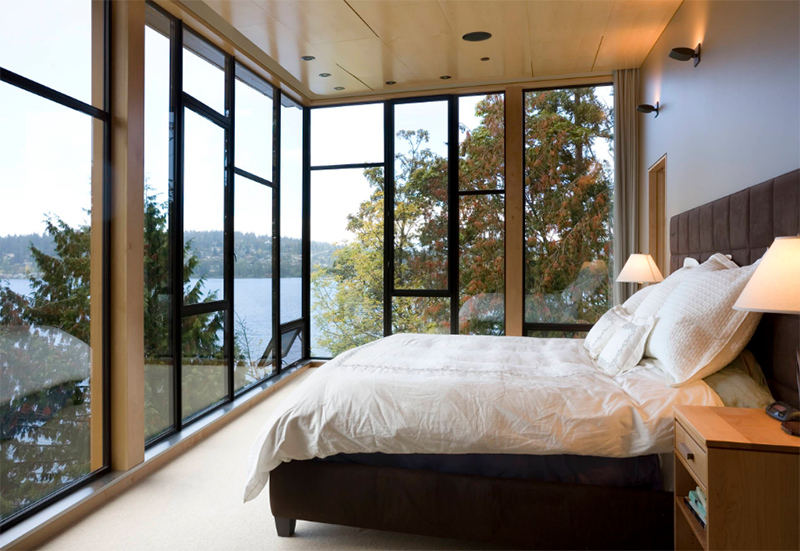 Anyone would have a good rest with a view of the waters and the trees from the bedroom. Right?
3. Mandeville Canyon Residence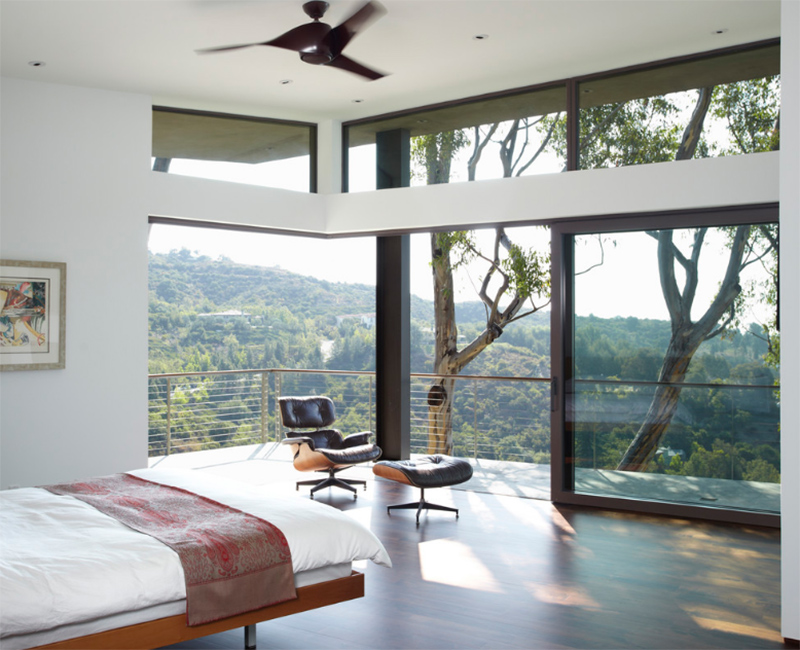 Aside from the tall windows that provide a good view of the stunning surroundings, it also has an access to a balcony.
4. Otter Cove Residence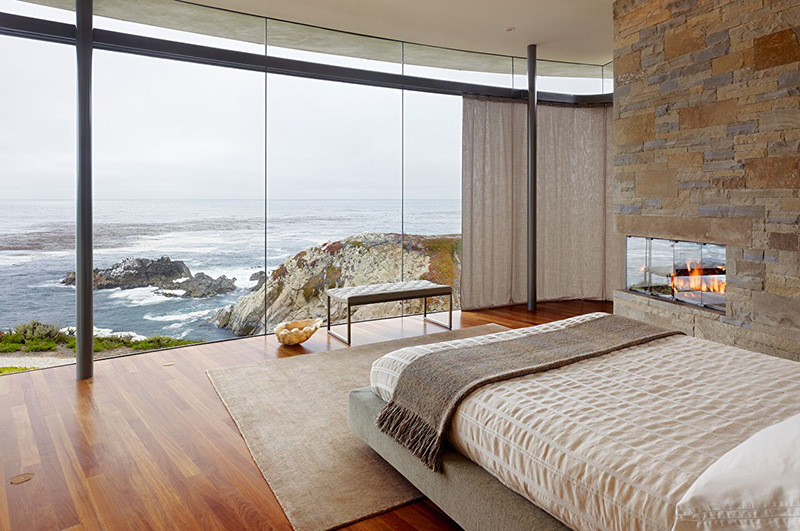 This bedroom has stones on the wall which is a good feature that bring beauty to the area. You can see here that the owners can take a look at the cool waters both day and night.
5. Contrate Bedroom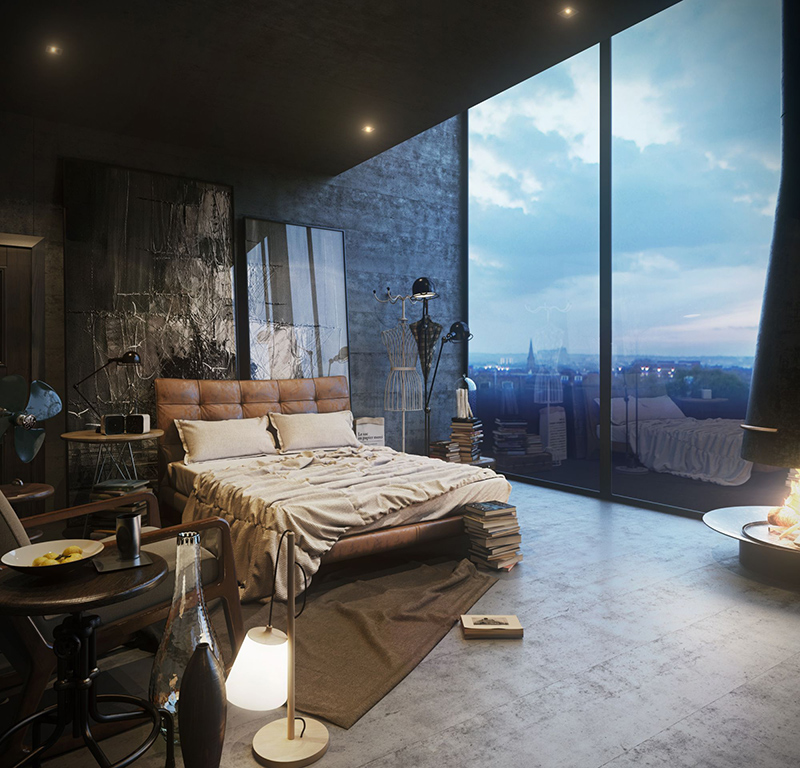 Even when the home is located in the city, one can still take a good look at the cityscape. Isn't this a beautiful eclectic bedroom?
6. Mt. Tamalpais Residence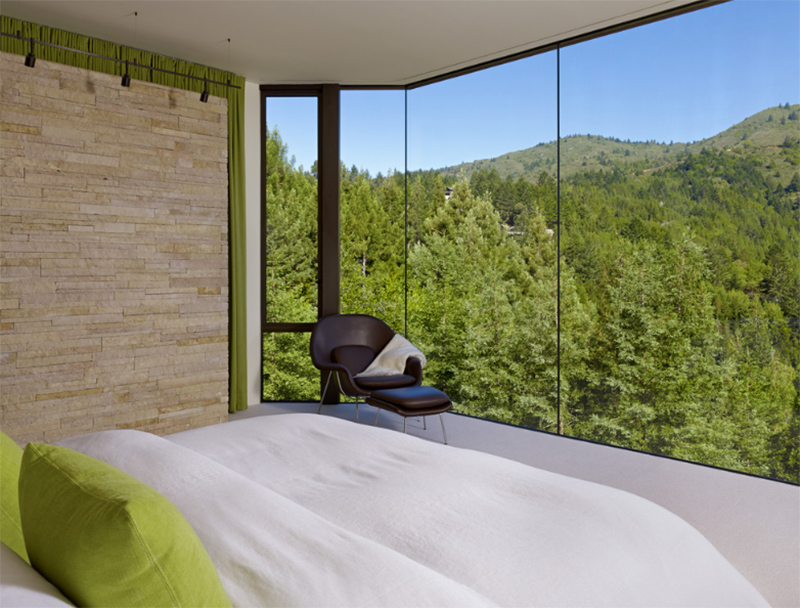 If you can see all greens while taking a rest, it would surely be more relaxing!
7. Lakefront Residence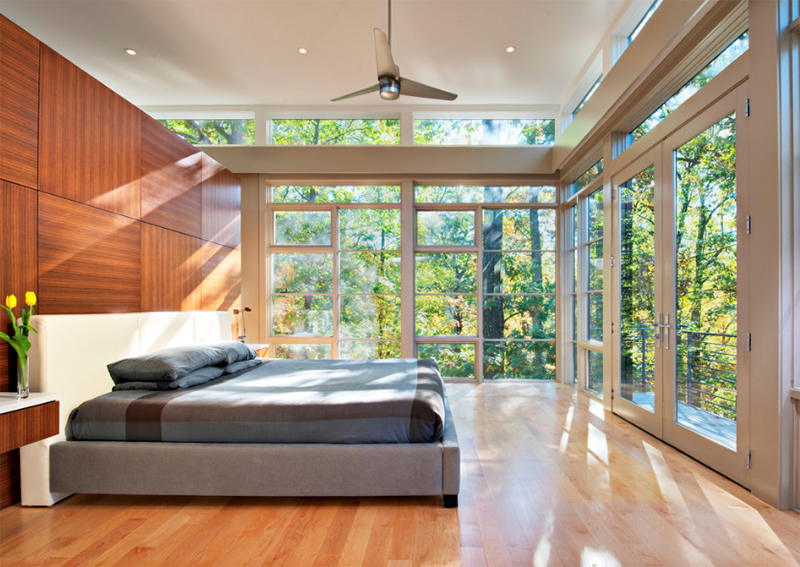 I like the wooden wall feature in this bedroom which looks even nicer when touched with the sun's light through the windows.
8. Bedroom Apartment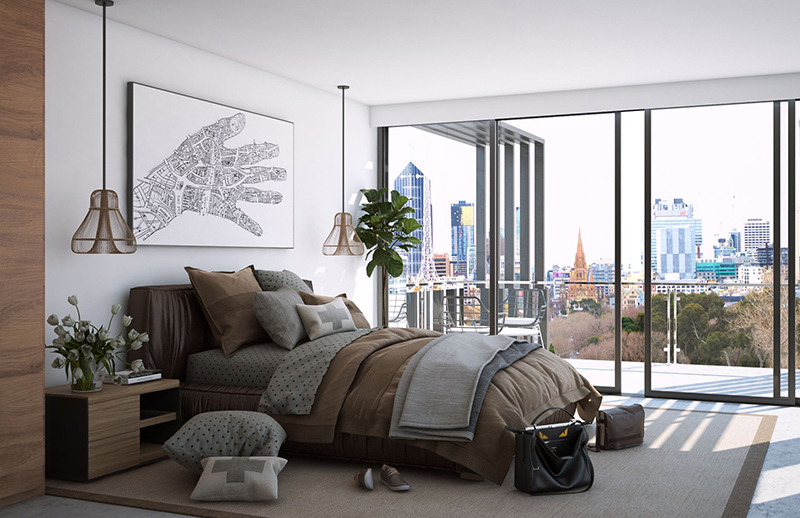 This is indeed a comfortable bedroom, right? Just look at the pillows and cushions! And a bonus here is the city views from it.
9. Piedmont Residence
Aside from the bed, it also has a long desk attached to the wall so the owner can work on it while looking at the tall trees outside.
10. Lake LBJ Retreat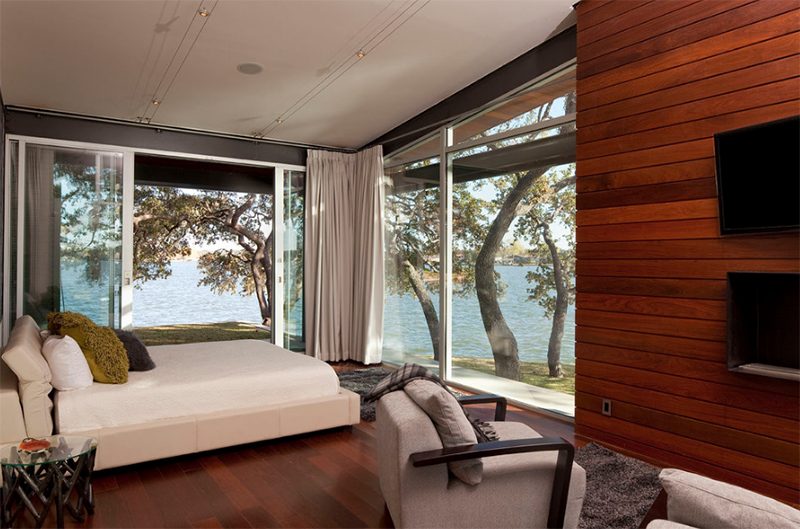 This bedroom looks very lovely with glass windows surrounding it and a wooden feature.
11. 747 Wing House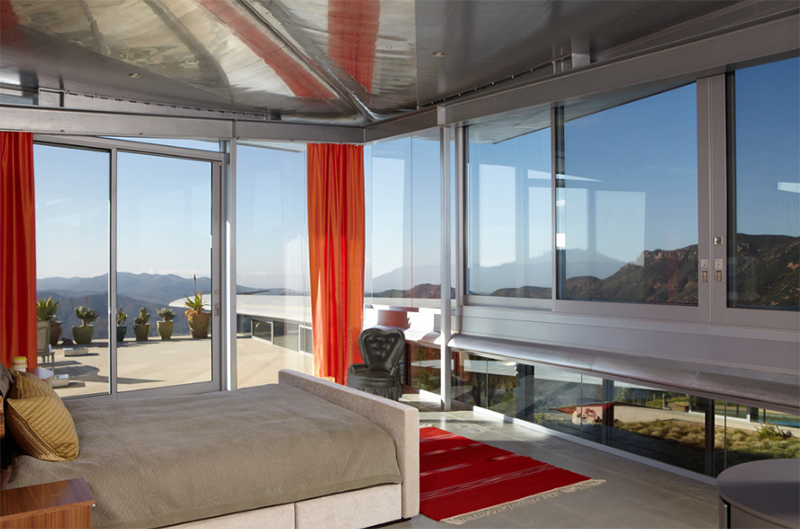 A balcony can be accessed from the bedroom which has bold orange curtains in it that add privacy to the area when needed.
12. Wrights Road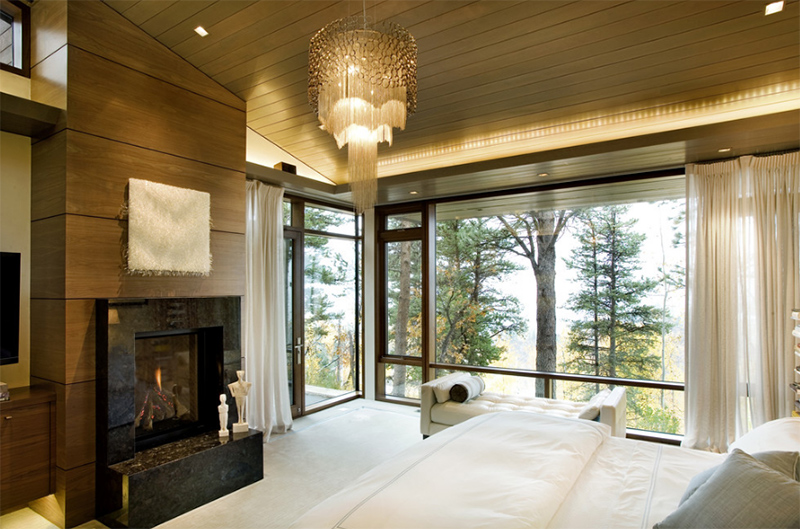 A warm yet contemporary bedroom with a grand chandelier in it. It sure is a stunning space that has glass windows around it.
13. Bedroom Daylight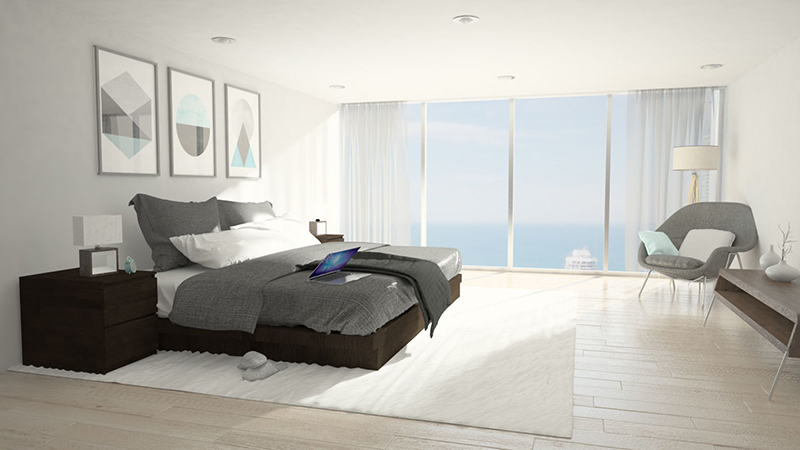 A modern bedroom with a good view of the ocean. I like the minimalist appeal of this one with gray and white colors.
14. Apartment Bedroom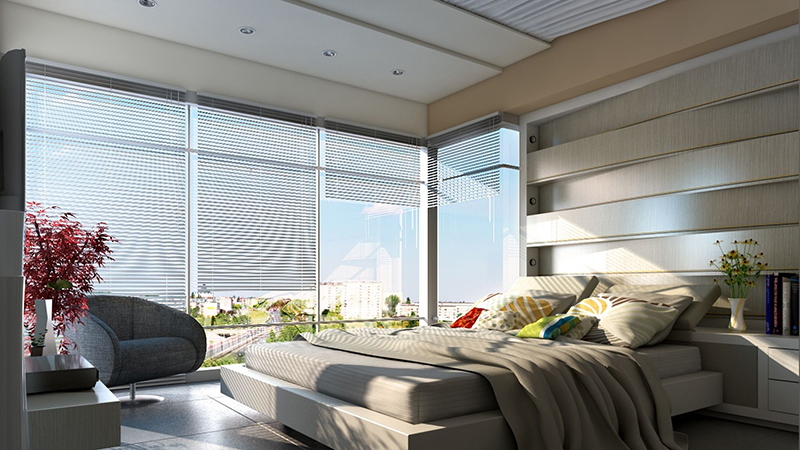 The header part of the bed looks stunning and I like it that they can look at the cityscape both day and night. Notice that it has blinds to adjust the amount of light that enters the area.
15. Fallhouse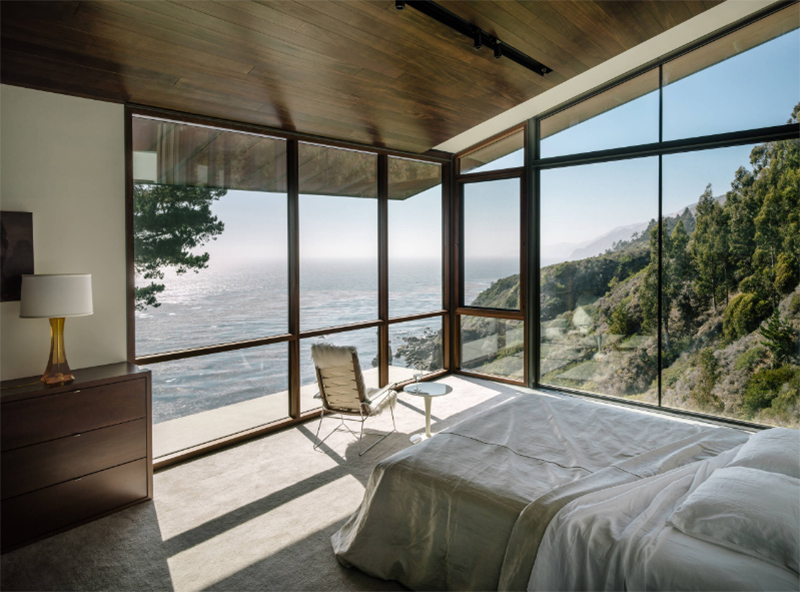 One would totally feel relaxed and will even get a good rest after seeing the waters and the mountains around it.
16. Piedmont Residence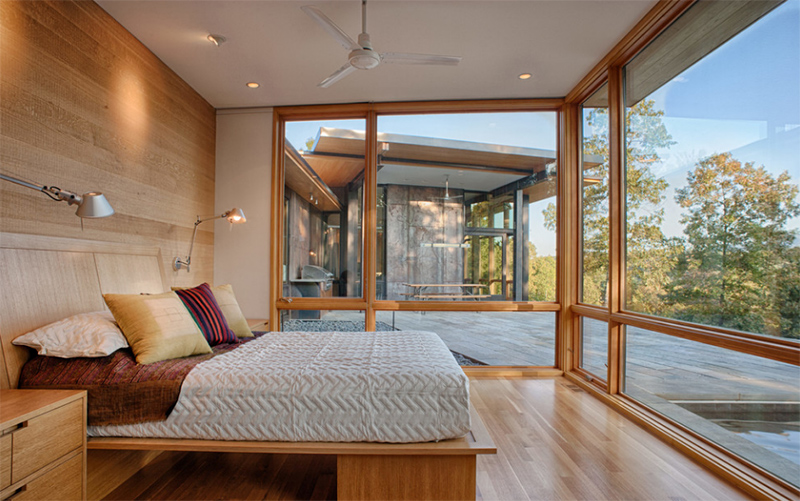 Don't you love the wooden features in this bedroom? I am sure you will like it. And what is even lovelier are the glass windows that surround the bedroom that allows natural light in it.
17. Bay House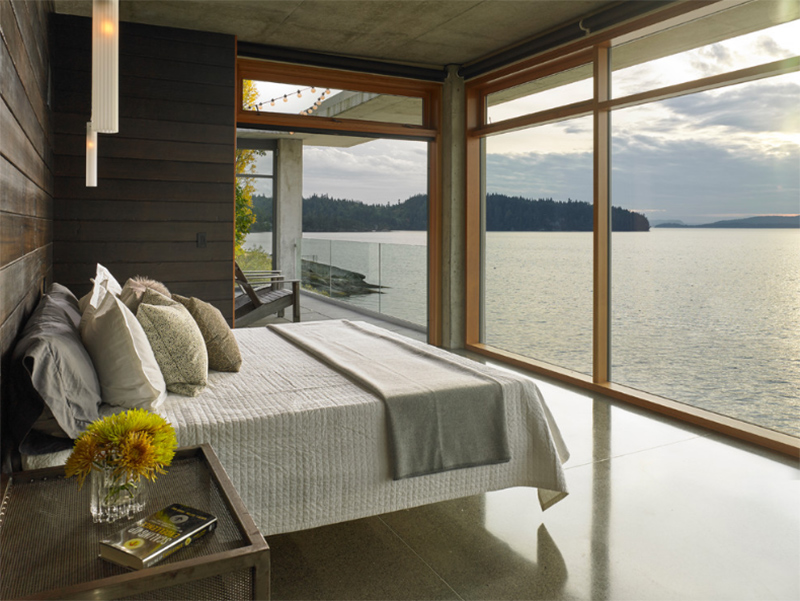 With a view like this, you would feel like you are sleeping in a boat because all you could see are the waters.
18. Das Bedroom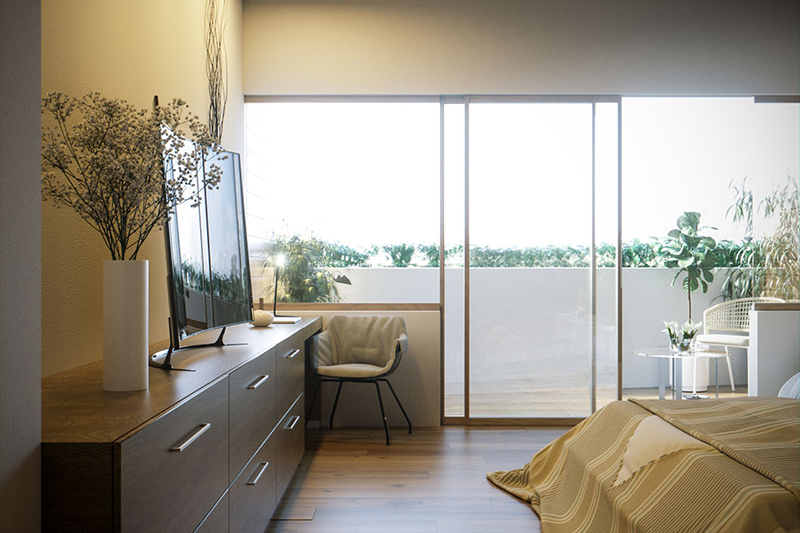 For this bedroom, one could get into a balcony where views of the surroundings are offered.
19. Bouldin Creek Residence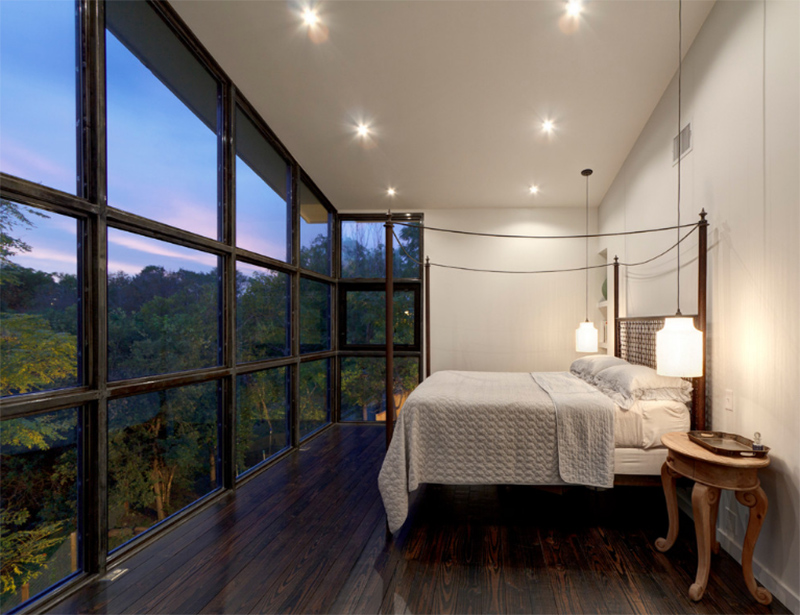 Another bedroom that allows its owners to take a look at the trees and the woods outdoors. Very beautiful, right?
20. Bedroom 529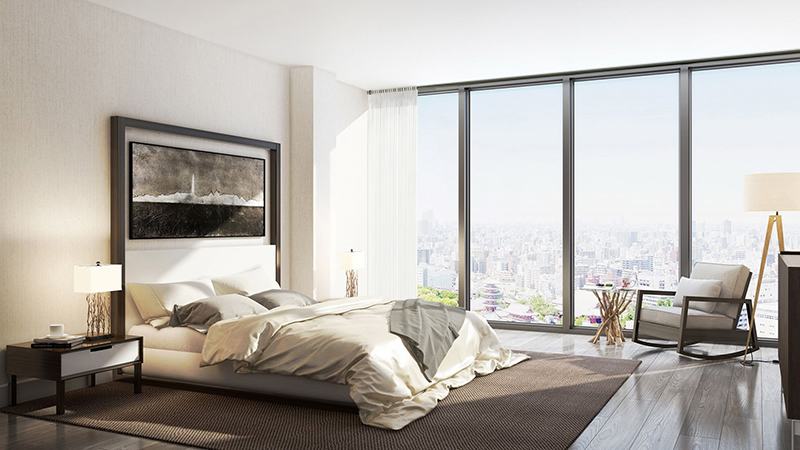 Who would not love a bedroom like this? For sure you would want to have a sleeping area similar to this especially when you are given a stunning view like what you can see from the space.
21. Bedroom 526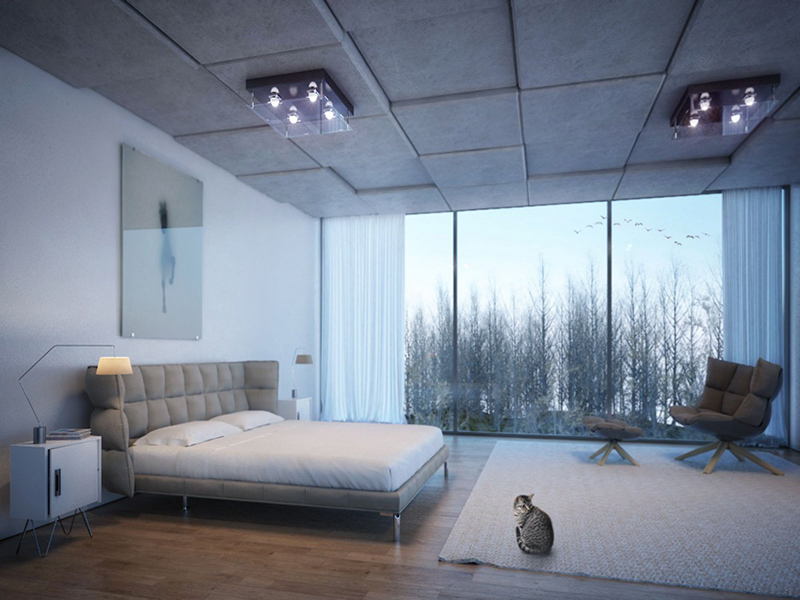 A warm and relaxing bedroom which has a nice view of the forest. Don't you love this? Well, the cat does!
22. Point Dume Residence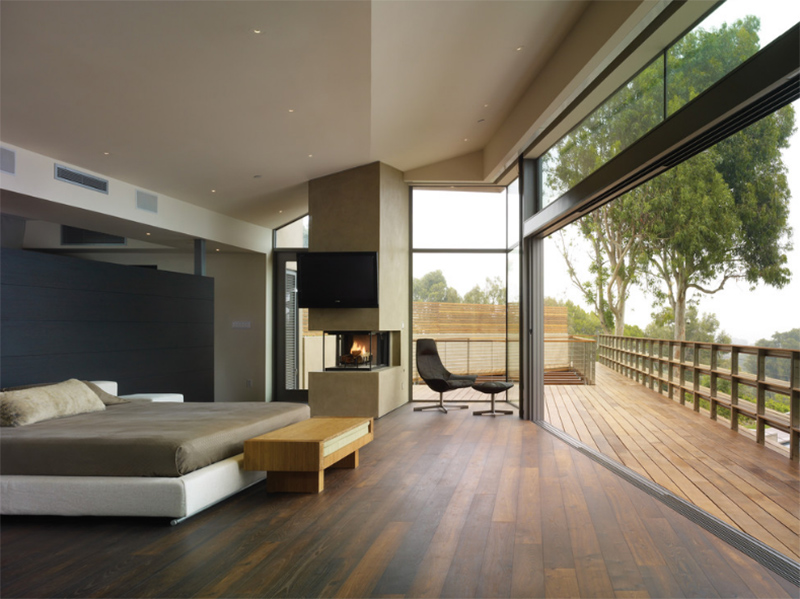 This bedroom has access to a spacious wooden balcony where one can enjoy the views around the house. And it also features a double-sided fireplace in it.
Beautiful, right? Nothing really beats the good view of nature from inside the house because it is very relaxing. You can also see how glass added appeal to the interior as well. Notice that although the bedrooms come in a variety of design, they all look gorgeous because of the natural light and of course, the view. Don't worry about privacy because you can always achieve it by using curtains. So, do you think you will get windows like this for your bedroom?