20 Lovely Neutral Drapes for Bedroom
It was just yesterday that we posted a list about white drapes that you can use for your bedroom, today is another day and we wanted you to see more options you can use as inspiration in picking out the best drapes you can have for your bedroom. We thought of creating a list of awesome neutral drapes that are pretty for any possible bedroom style there is.
Here is a look at the 20 Lovely Neutral Drapes for Bedroom that we have collected for you to marvel in. Believe me when I say that it is not just the drapes that makes this list awesome but the pictures of the bedrooms itself – traditional to contemporary to plain awesome! Take a look at the awesomeness we have for you today!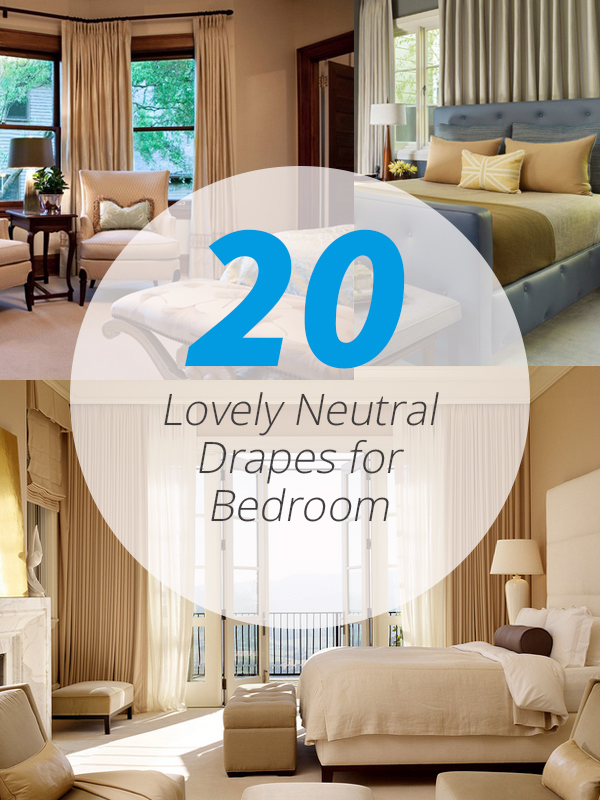 1. Chancellor's Residence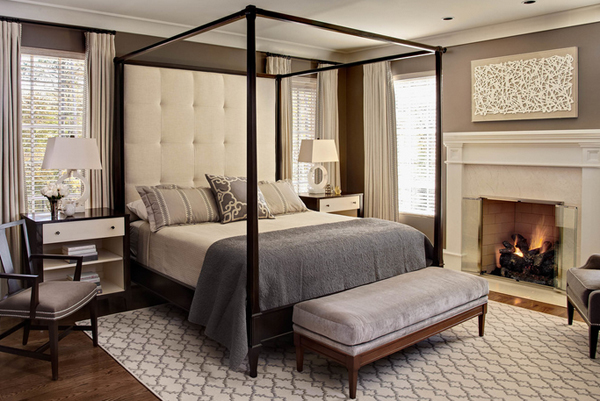 I'm pretty sure that the owner of this home can't get enough of neutrals since it is evident that they feature it in their home a lot.
2. Clyde Hill Estate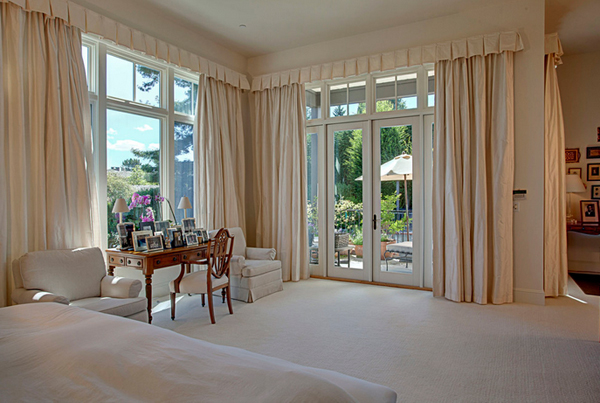 This type of drapes complement traditional decor as well as contemporary ones – the simplicity of this drapes complete the entire look of this bedroom.
3. Contemporary Lake House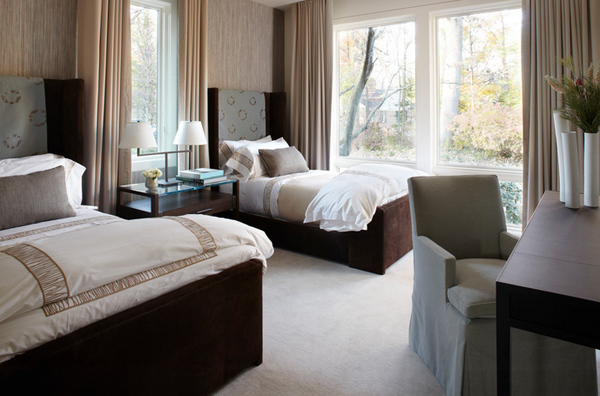 The French drapes and the floor-to-ceiling windows may be the best features of this lovely bedroom.
4. Contemporary Residence #3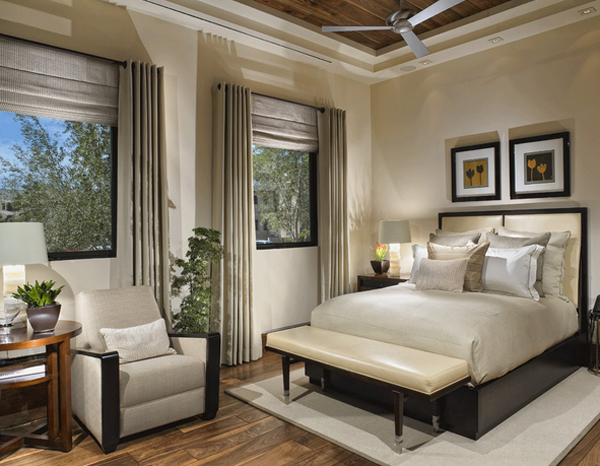 Pretty awesome window treatment right? It contrasts the color of the walls, the ceiling and the floor.
5. Davis Island Home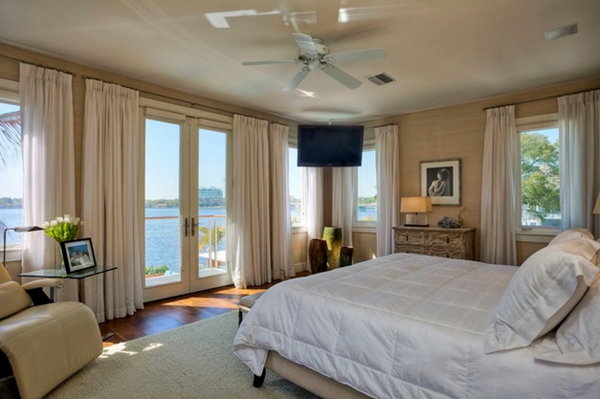 The color palette of this bedroom is just stunning! Very simple but very homey and can't resist!
6. Dreamy Bedroom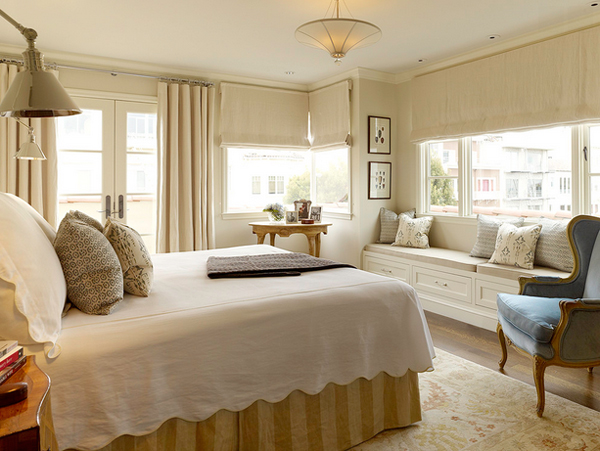 Notice the corner cut in this bedroom? Pretty unusual but surely pretty with the window treatment done to it!
7. Frio Family Retreat
The exposed beams of this bedroom sure complements well with the light-colored drapes.
8. Green Street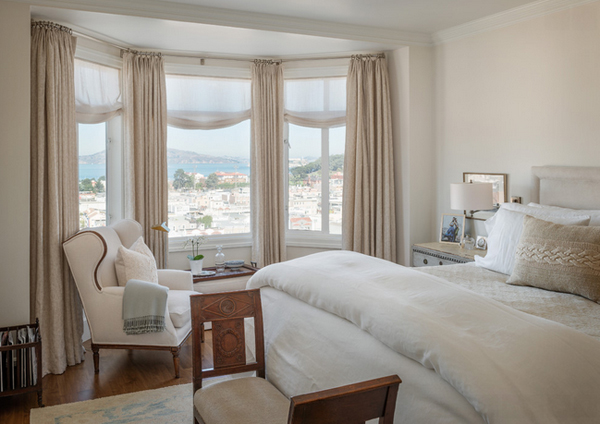 Totally dig the three-paneled windows to this home in Green Street. Adding an accent chair by the window sure makes the view more easy to reach.
9. Highland Park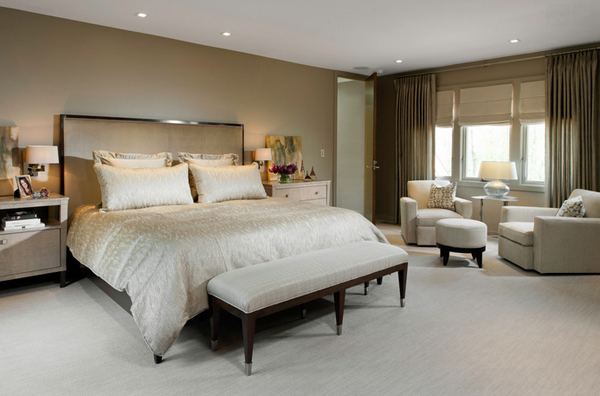 This peaceful oasis sure seems lovely to sleep in; with gorgeous furniture and decor, this bedroom is not easy to beat!
10. Memorial Park Modern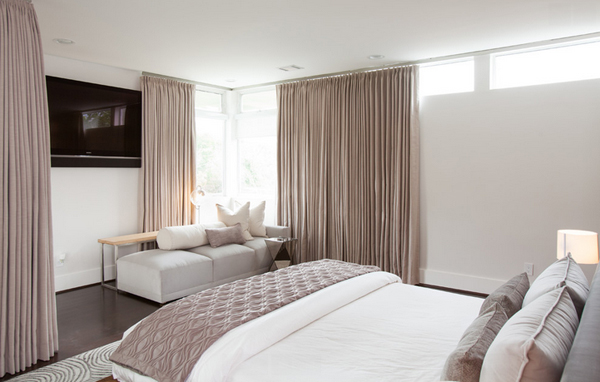 Want your room to look like this? Maybe we should call on Laura U's group and tell them about it!
11. New York Master Bedroom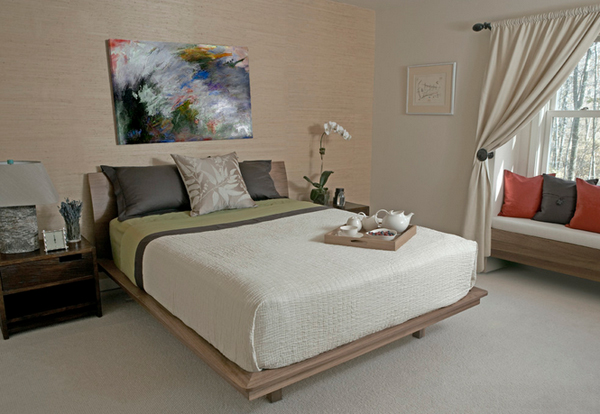 Neutral drapes always complement any bedroom color – but is ideal for dark colored walls so as to bring out the beauty of the drapes.
12. Pacific Heights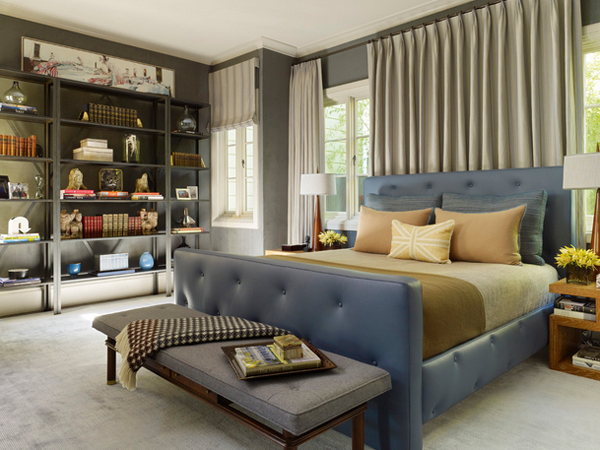 One stunning bed and bedroom staging plus awesome wall color that contrast with the drapes – dig this bedroom space to bits!
13. Piedmont Residence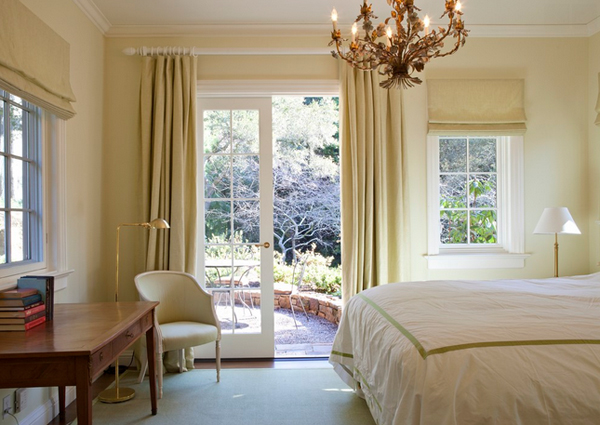 A bedroom that has a lot of windows always is a great thing; I don't mind having that stunning chandelier too!
14. Portland Traditional Bedroom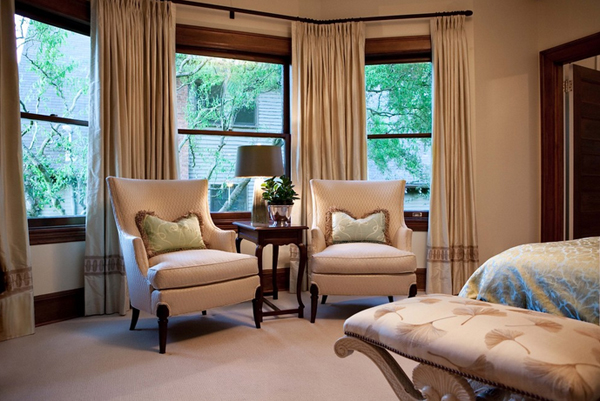 Accent seats by the window is a common staging done by designers and stagers – the accent chairs similar to the drapes is one cool move!
15. Russian Hill House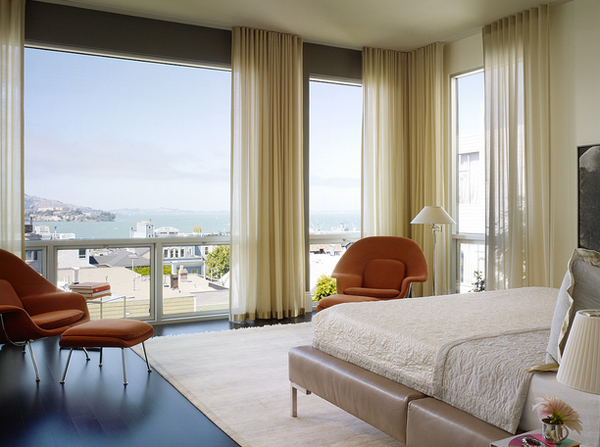 Floor-to-ceiling drapes that match the large stunning windows sure makes the view of this home far more prettier than it already is.
16. San Francisco Contemporary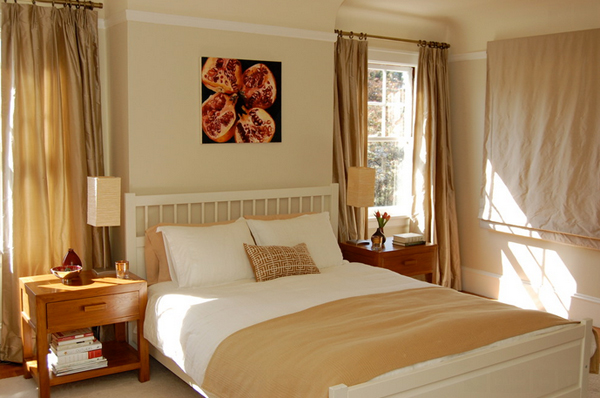 This picture shows a dark colored drapes against a light colored wall is another option you can do which is opposite most of the pictures in this list.
17. Soda Canyon Residence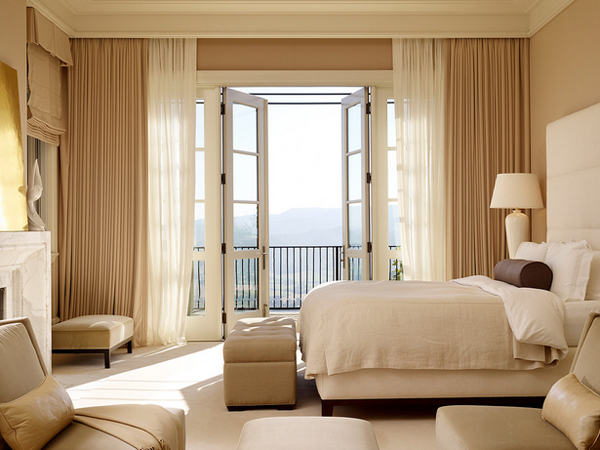 French doors that open outwards and awesome drapes! Pretty complementary to this already lovely neutral-colored bedroom!
18. Stiles Master Bedroom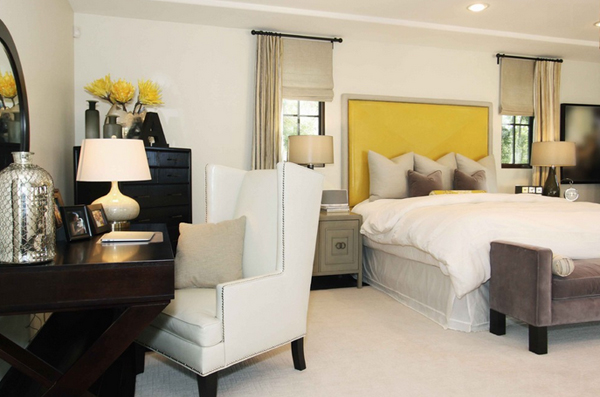 Crazy about the yellow accents in this bedroom! Look at the Roman shades and drapes combo which center the bed.
19. SW Vista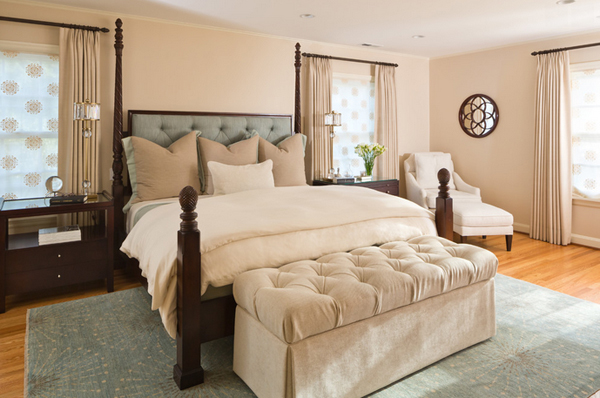 Large bed and ottoman which match with the colors of the walls and the drapes – I just love this!
20. Veranda House Hotel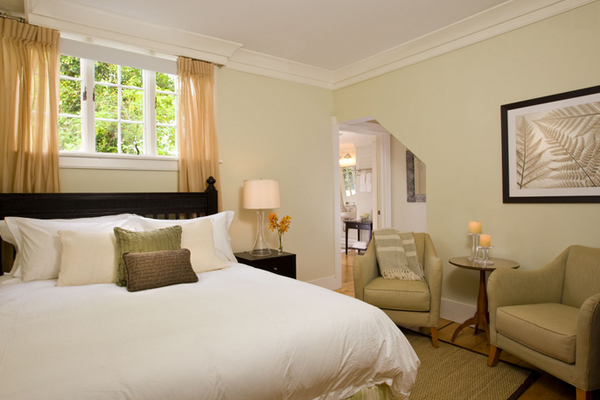 This bedroom looks like it is in an attic or a raised space. The window is a bit smaller than the standard windows we see in homes. The drapes that look a bit close to peach blend well with the walls.
Whether you are into using drapes for the bedroom or not – there is always other options out there like Roman shades and whatnot; drapes is still a large industry today because of the demand home owners and hotel owners have for them!