20 Heavenly White Drapes for Bedroom
Drapes or no drapes? If you are into them or not, you can imagine all the benefits of having one at home – especially in the bedroom! Aside from its main purpose which is to provide privacy in the bedroom, drapes or curtains also help prevent dust from coming inside the bedroom or rain if the windows are left often and of course, drapes and curtains also add beauty on the interior of a bedroom – something we all want of course!
With all the advantages having drapes in your bedroom, I'm pretty sure that you'd love the bedrooms we have collated to show you 20 Heavenly White Drapes for the Bedroom! The spaces in this list are a pretty one because of the lovely bedroom designs too! I mean, we collated these photos for the drapes though, but still – the rooms are great, take a look!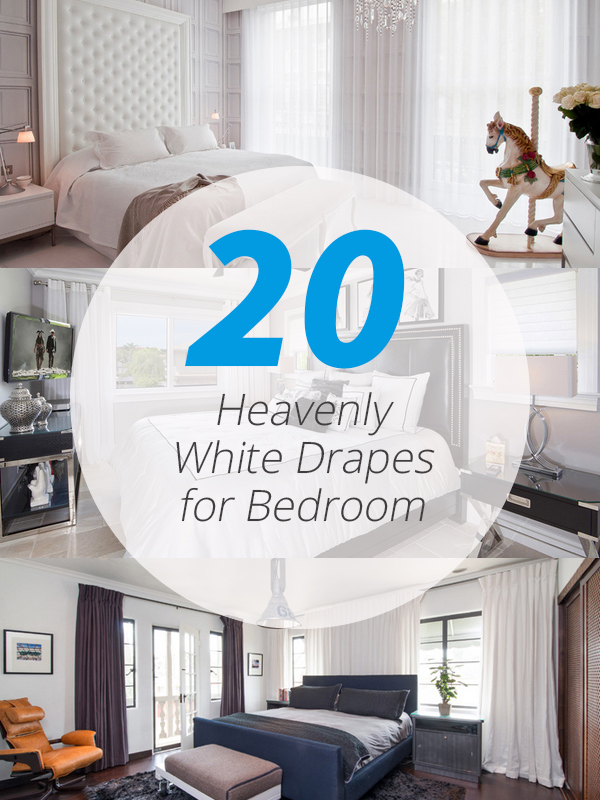 1. Andy Berman Residence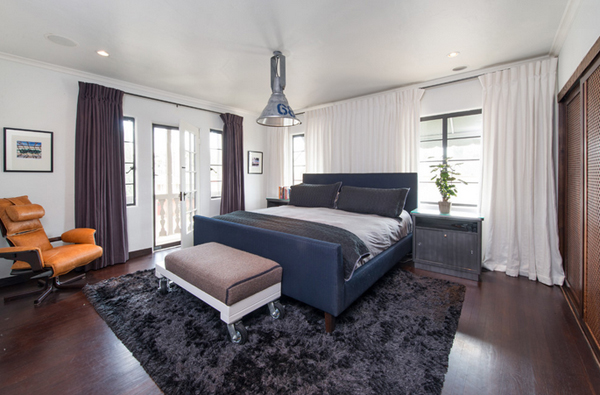 Style De Vie created an upholstered bed out of men's pinstripe suit fabric. For the bench a cushion made from a vintage Italian army blanket sits on a frame of powder coated steel.
2. Aquarelle Drive Project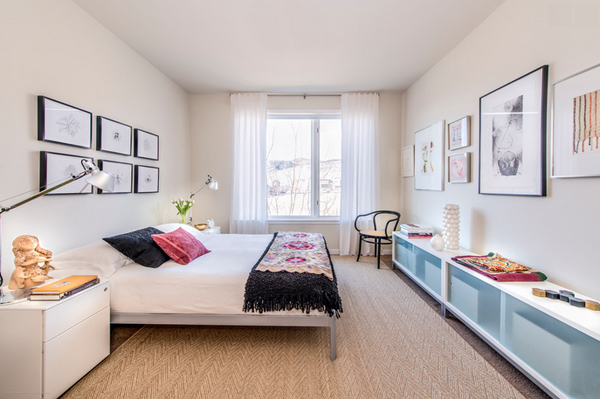 Simple bedroom decor without too much unused furniture – which is always a good thing!
3. Farmhouse Rises in Vermont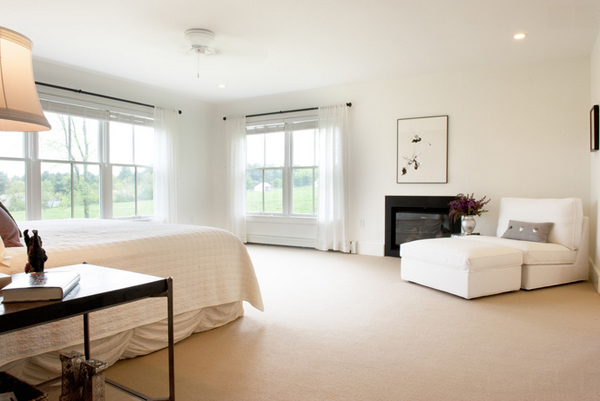 Swags are similar to ruching, but the pleats are looser and spaced farther apart, allowing them to fall in soft, rounded festoons.
4. Florida Condo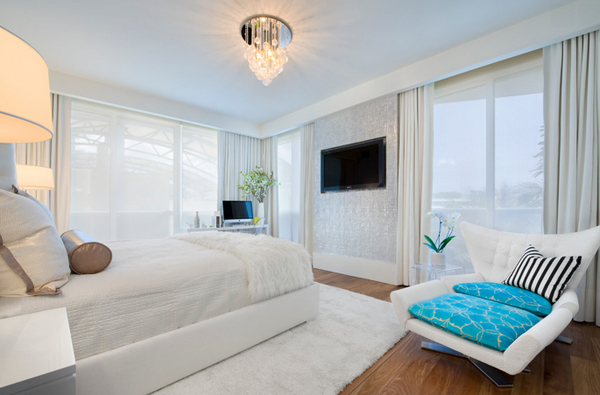 I like the jewel look that this flush mount fixture creates in the room, especially the rays of light it reflects onto the ceiling.
5. Gallery Park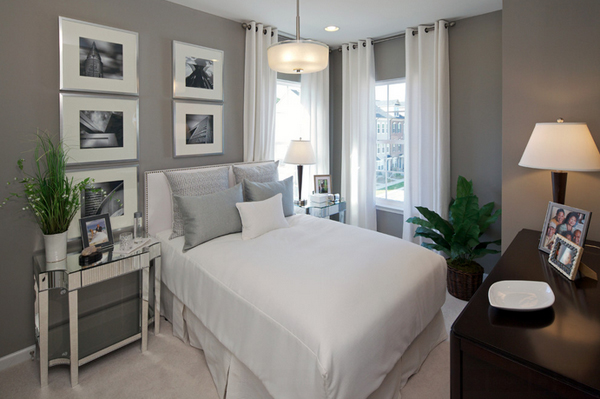 I like the photographs and the simplicity of the frames and hanging. Also look at the white curtains on the grey wall – very classy!
6. Home in Lake Keowee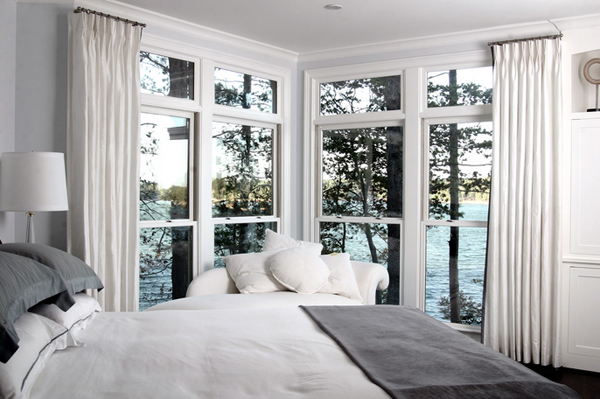 I don't like double hung windows but if I need them then the window on top looks good; but note that the drapes on the window makes the room look refreshing and cool.
7. Jackson Contemporary Bedroom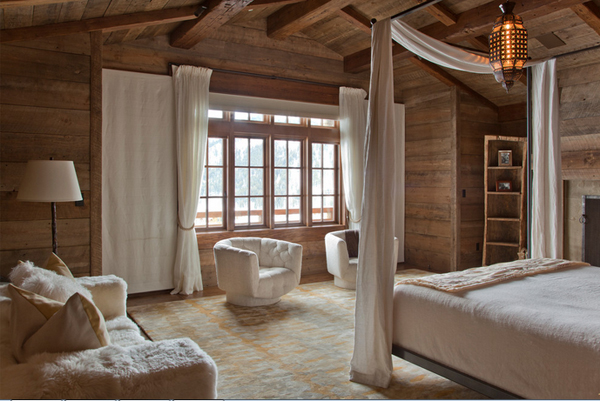 I totally love the entire feel and look of this bedroom.
8. Lighthouse Point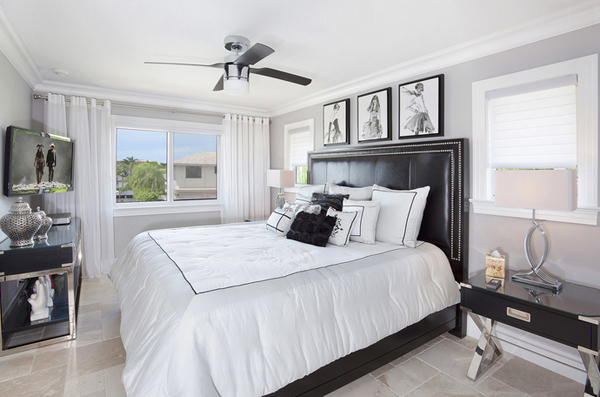 The contrast of the color palette of this bedroom is simple but classy.
9. Modern Mountain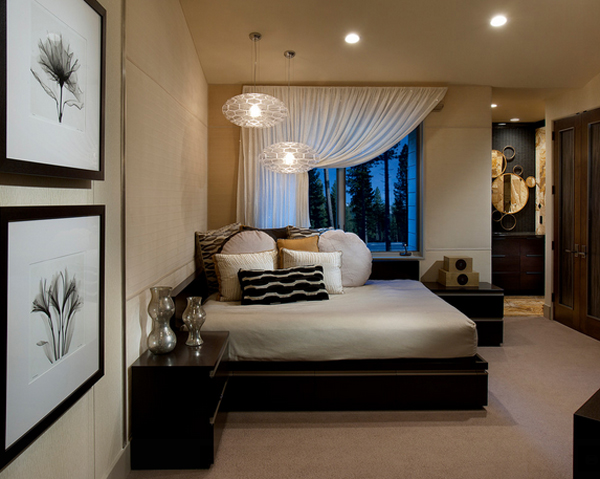 The space feeling of this bedroom is pretty awesome, don't you agree?
10. New Canaan Residence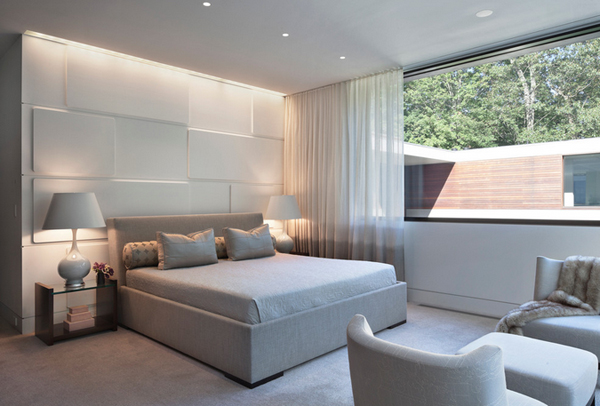 The New Canaan Residence has strong lines and classically modern roots.
11. Notting Hill Condo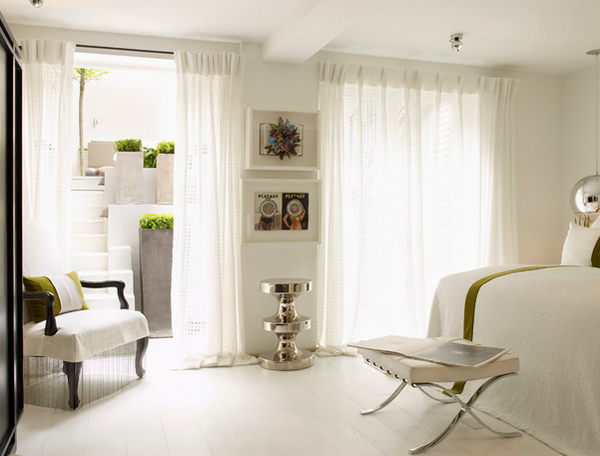 This room looks all white from floor to ceiling at first glance, but it does have some tiny timeless details that make all the difference.
12. Notting Hill Townhouse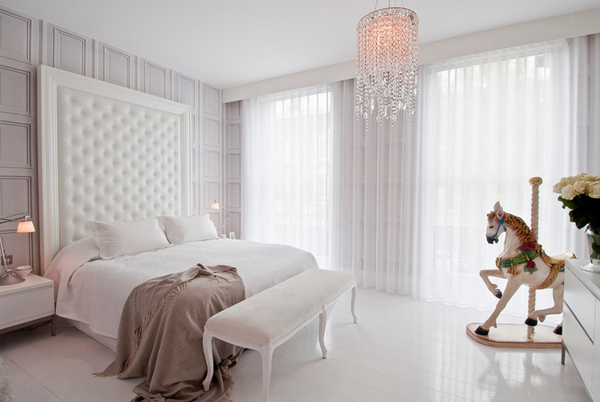 In a room if this magnificence and splendor, please explain to me what a child's big toy is doing in it. A beautiful Louis chair or something else would have fit in so nicely. This is out of place. Unless is someone's fetish?
13. Orange County Bedroom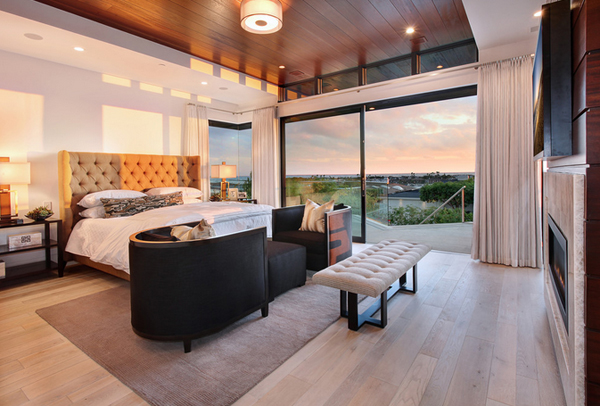 If my bedroom has that awesome view, I don't think I will be needing the drapes! Haha!
14. Renovation Admirals Cove Condo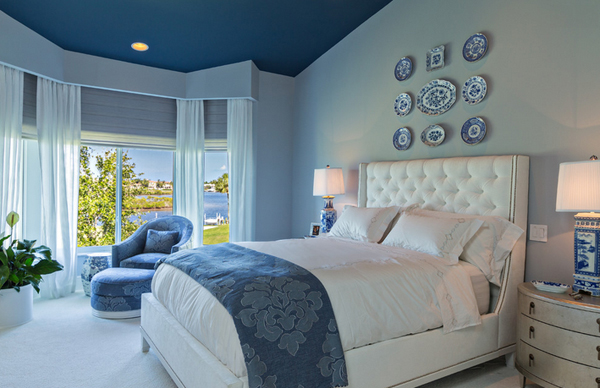 Large bed with plate decor atop it, pretty unique for my taste but the color palette is pretty nice.
15. South Beach Chic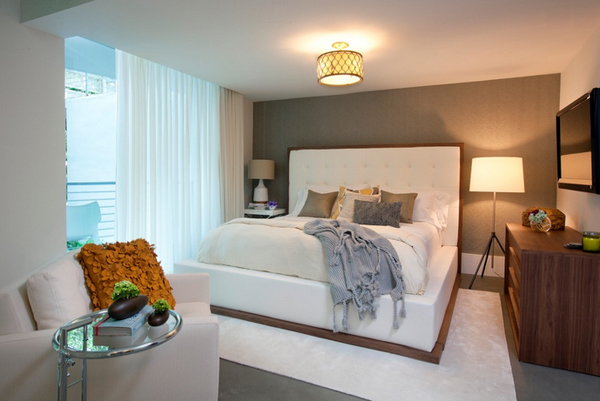 The bed is just splendid! The minimalist feel of this bedroom is classy and rather modern! I love it!
16. Spruce Street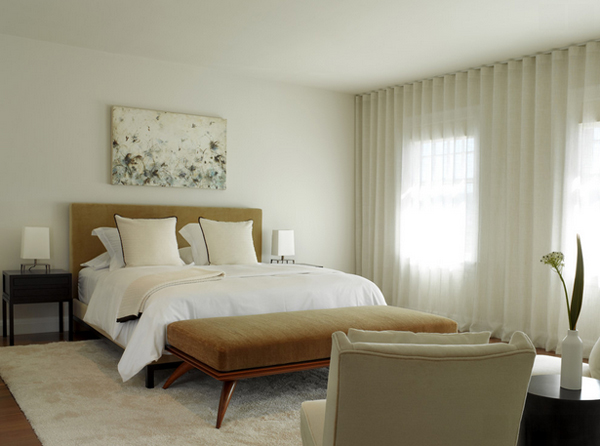 Merging traditional and contemporary design effortlessly can be a daunting architectural challenge; this Presidio Heights residence became a highly successful melding of the two aesthetics.
17. United States Bedroom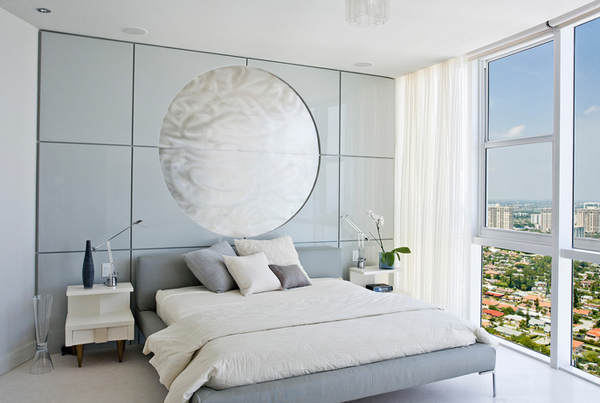 Whatever that round decor above the bed is just crazy! It is modern, classy and really sophisticated; it pretty much completed the look of this space.
18. Venado Vista House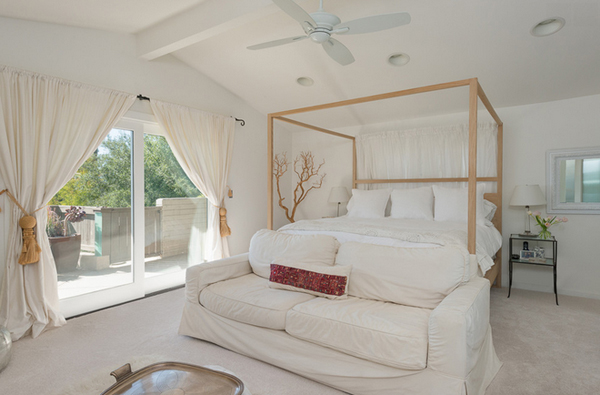 Large bed and large sofa – pretty spacious!
19. Webster Residence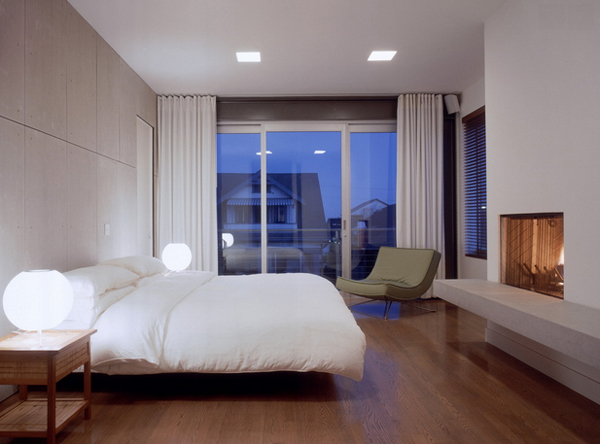 The style and modern feel of this LA bedroom is just cool!
20. Westwind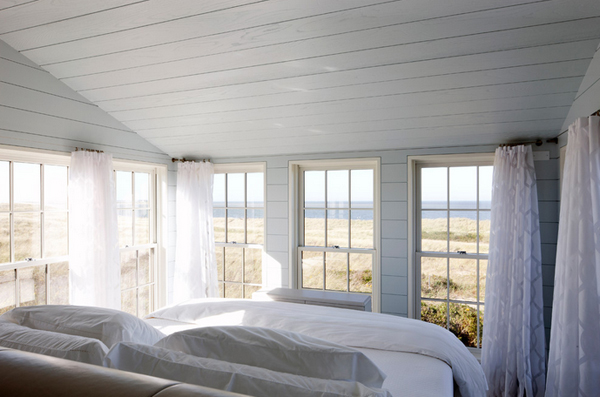 The orientation of this bedroom is just heavenly! I want this right now!
This list can definitely be a long one but I have to control myself because of the awesome opportunity I have to create more lists of bedrooms with beautiful drapes completing their look and aura! I sure hope that you liked this list to begin with, if you did, please do leave us comments!