15 Superbly Stunning Bedroom Curtains
Women always like decorating and rearranging things in their homes – at least most of the women we know are like that. We tend to make sure everything around us is beautiful and always worth the stare. Shopping for your curtains may it be for the living room, the dining room or the bedroom – we love it! Because aside from its shopping – curtains or drapes are the clothes for the spaces at home!
Today, we will be showing you 15 Superbly Stunning Bedroom Curtains that will entice and encourage you more in going out and picking out the best curtains for you – you can get it in neutrals, in single and bold colors or in stripes – just like the clothes we buy for ourselves! With not much noise, check out the photos below!
Brunstrom Residence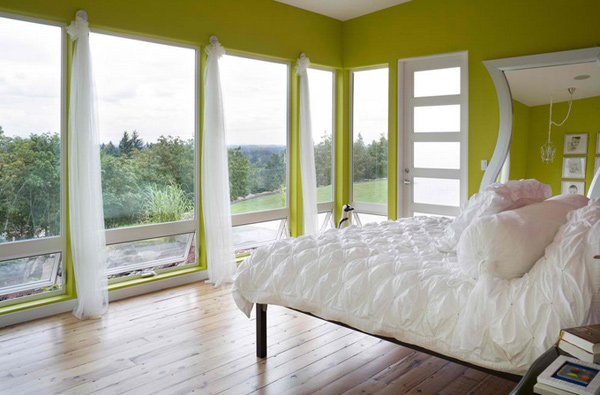 If you are fortunate enough to have a wall of floor-to-ceiling windows with stunning curtains like these in your bedroom, and with a killer view to boot, you almost don't need to gild the lily with lots of color.
Contemporary Bedroom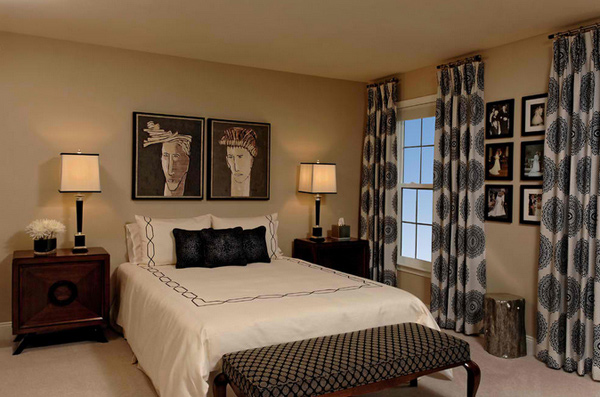 Abbreviated rods work well in a small room where full-length models might look overbearing. Here, hanging them right at the ceiling keeps them from getting lost in a field of wall space and visually heightens the room.
Crystal Cove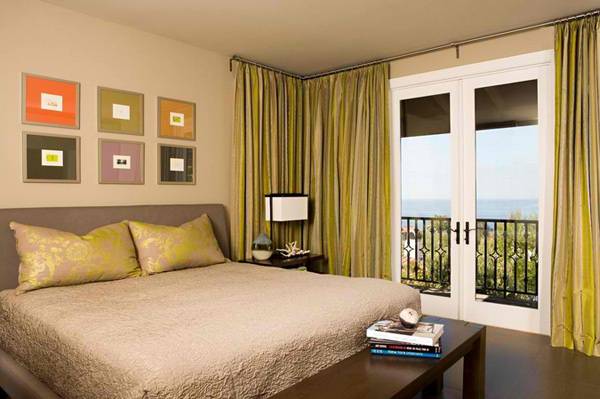 Another harmonious combo: tans with accents of spicy orange and greens. Don't skimp on the drapes. Add volume to your windows with extra widths of fabric.
Dream Home
The room is gorgeous – we love the metallic, yellow and grey scale palette used in space.
Gallery Park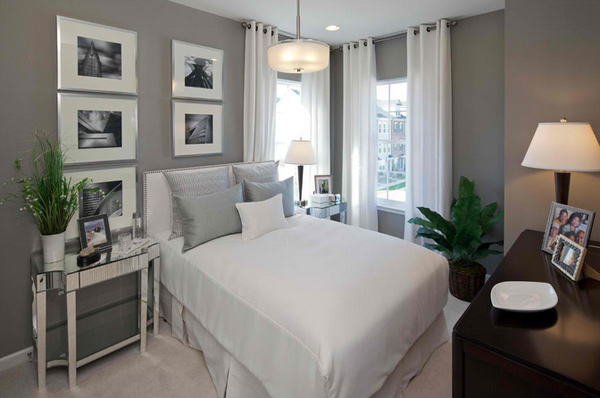 We really like the end tables and the framed photos around the bed which accentuates the entire room. The white curtains sure make the colors of the wall pop.
Glenwood Residence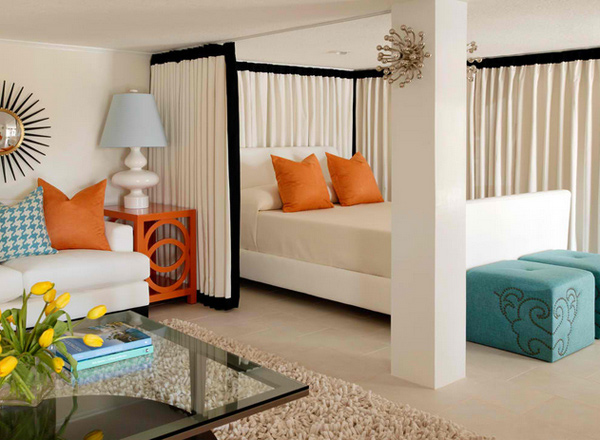 Studio apartments also benefit from this floor plan. A bed in the corner will create a distinct sleeping space separate from everyday living, especially when it's enclosed by a privacy curtain.
Good Shepherd Charity Project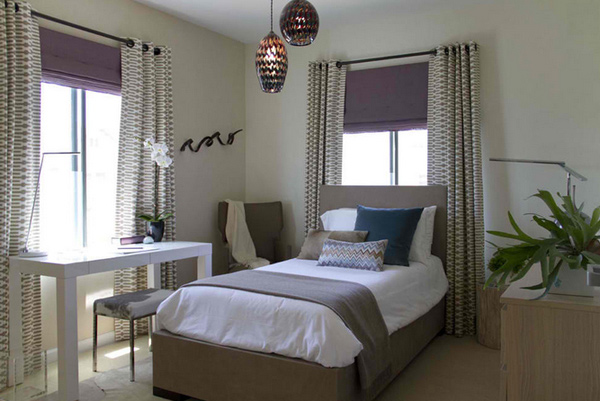 The design intent was to create a cheerful yet equally calming sanctuary that also reflects the design style of the Architect: clean, contemporary, warm and inviting.
HHL Bedroom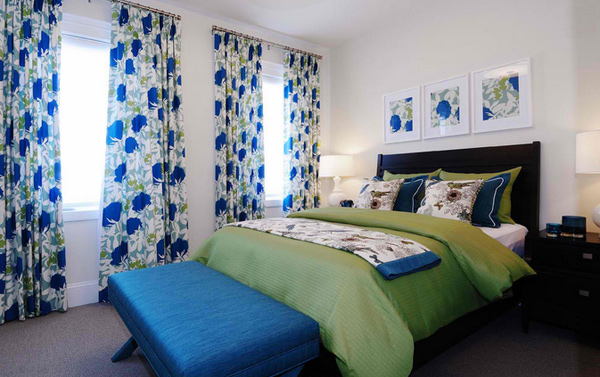 At first sight, you would have never guessed this bedroom was in the same house. The designers added an element of surprise here given the fact it was separated from other parts of the house.
Los Angeles Bedroom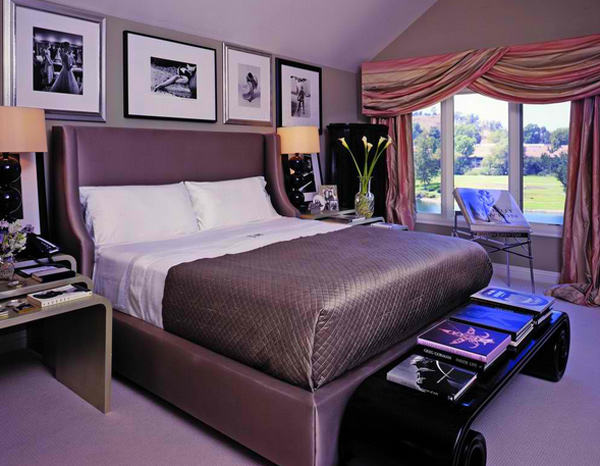 This Art Deco inspired bedroom decorated with black and white art photographs, luxurious satin and silk taffetta make it super sophisticated and sexy.
Northbrook House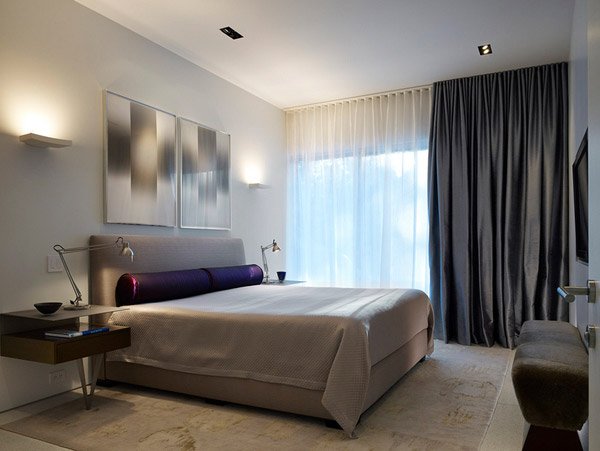 For greater flexibility consider pairing a translucent curtain with a separate blackout curtain, mounted back to back. That way you can get either filtered light or total darkness, depending on your needs. The blackout curtain here extends from floor to ceiling and wall to wall, assuring complete darkness while minimizing the presence of the sliding glass doors.
Orange County Bedroom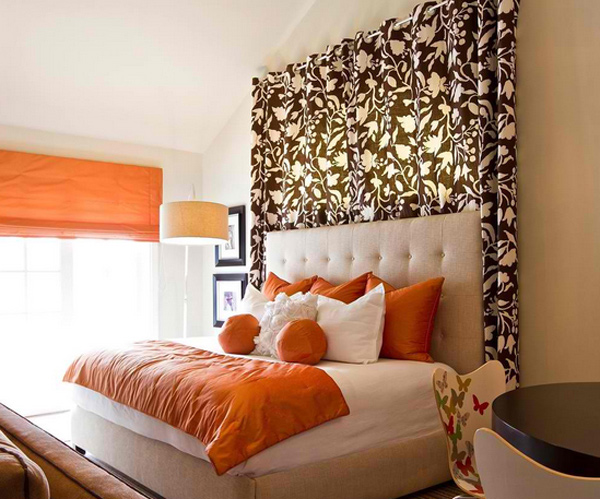 Hanging a sheer curtain behind headboard with twinkle lights maybe the best one yet, but the design and set up for this bedroom is beyond gorgeous. We love it!
Pacific Heights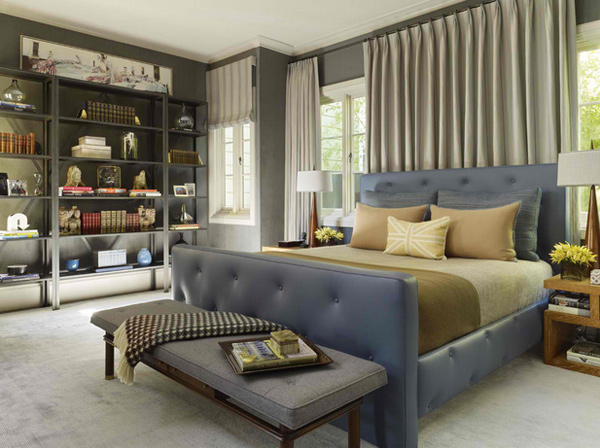 Linen sheets, which work well in hot climates because they wick away body heat, are another option. Just be prepared to do a lot of ironing, unless you like the wrinkled look. Although satin sheets look glam and feel romantic, they can be too warm and slippery for many people.
River House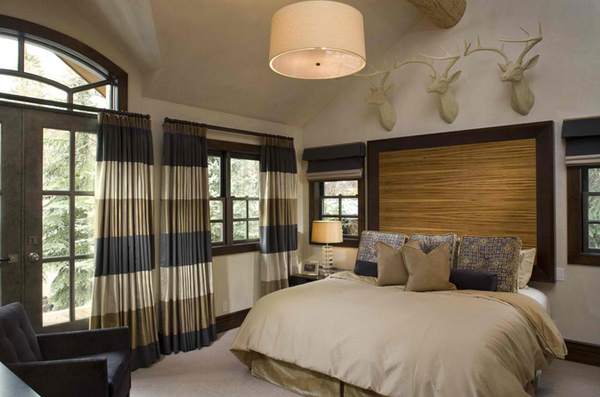 This is a guest master bedroom with a modern loft feel with a touch of humor acknowledging its mountain location. Note how pretty the curtains are – the color combination complements well with the bedroom aura.
Salt Lake City Contemporary Bedroom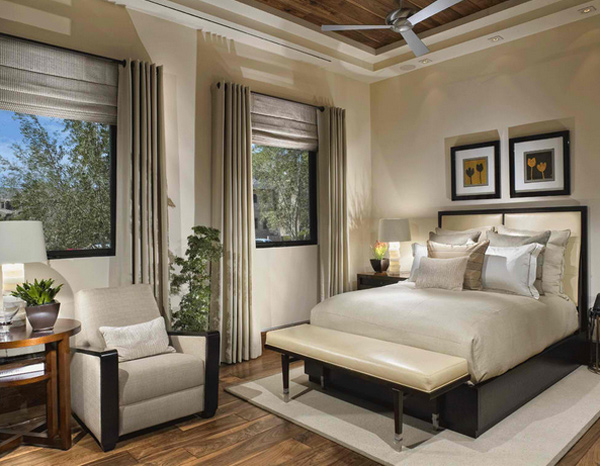 We like the window treatments that offer both the full light blocking blinds and the pretty side drape panels. The panels and blinds can be different. The panels can be a pretty print.
Spruce Street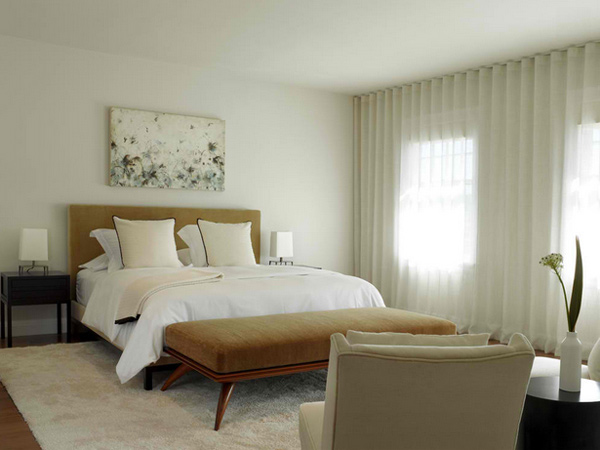 Merging traditional and contemporary design effortlessly can be a daunting architectural challenge; this Presidio Heights residence became a highly successful melding of the two aesthetics.
We can always say that using white curtains and drapes are the best, especially that it suits everything else – maintaining its cleanliness is kind of a chore. Using printed or darker shades allow you more time in changing them since the stains or the dust does not look you directly in the face and tell you it's time for another shopping! For more curtain inspiration, check out the 15 Gorgeous Dining Room Curtains and tell us what you think!