15 Ravishing Purple Bedroom Designs
Do you want to create an enchanting and fascinating bedroom that is full of sophistication? Then we suggest you go for a purple tone. In history, this shade symbolizes imperialism and royalty. You could only imagine who wore this kind of color before! Today, it is one of the fashionable colors and is enjoyed by about anyone who wants it. Like any other colors, purple has different tints and hues. From the deep, rich tone to its light, pastel shade, there is no room in a house that will not look pleasing and regal when used in interiors.
Let us rediscover our passion for this magnificent color with our 15 Ravishing Purple Bedroom Designs. We are definite you are going to love them, because we do!
Another Bedroom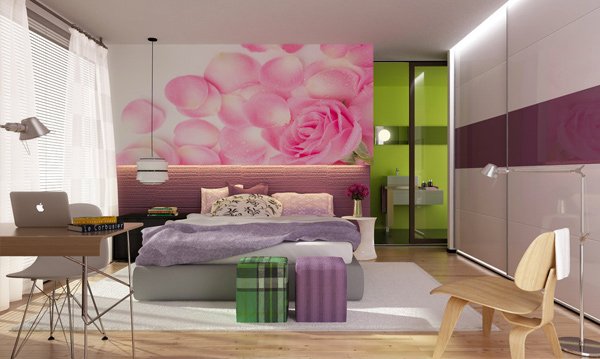 A lovely variety of purple tones splashed on every wall of this bedroom.
Bedroom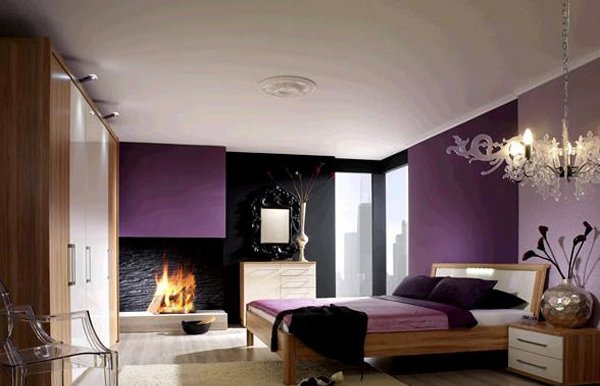 Purple looks intimately pleasing with black in this modern bedroom design.
Transitional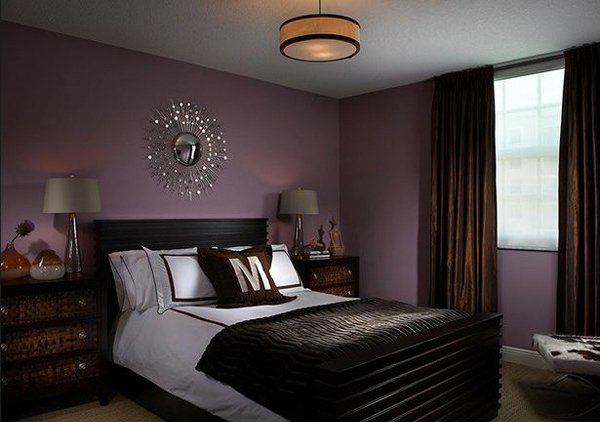 Purple walls and chocolate brown drapes blended nicely in this design.
Bedroom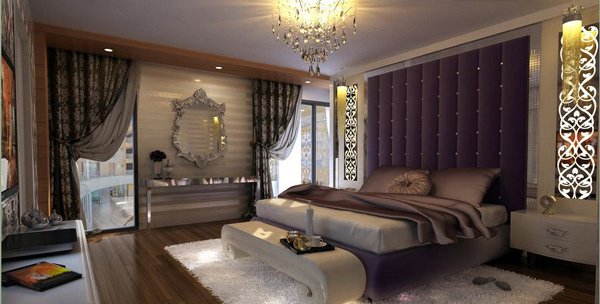 Get this luxurious design by using silver and subtle palettes with a magnificent purple headboard for a focal point.
Kids Room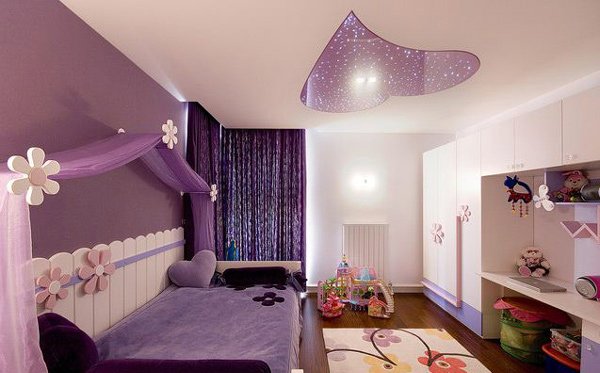 Isn't it whimsical to use purple in a kid's bedroom?
Master Bedroom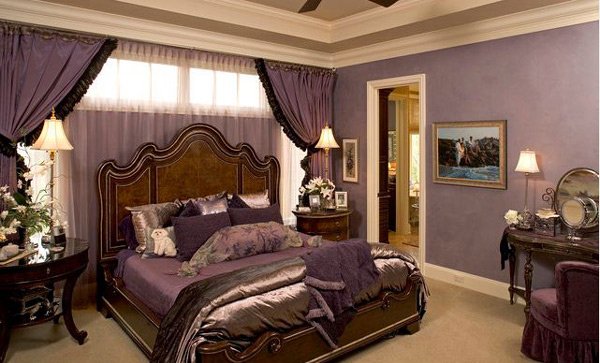 Feel the glam and royalty in this majestic, purple master bedroom.
Max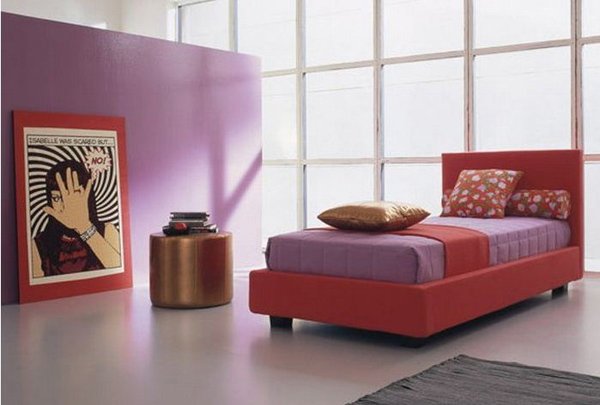 Be chic and trendy with the combination of these vibrant, sumptuous hues!
Modern Apartment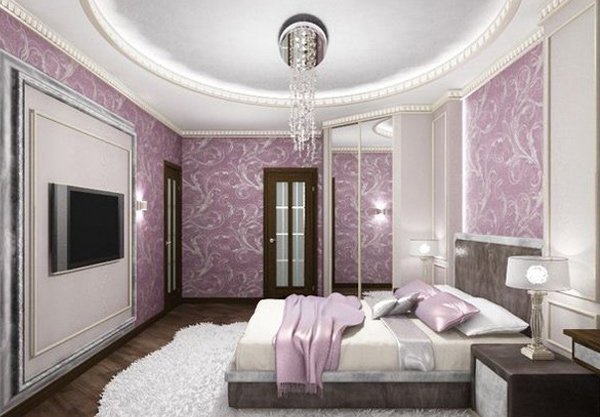 Capture the elegant, sophistication in your bedroom using bold patterned wallpaper in purple and silver.
My First Bedroom @Design IQ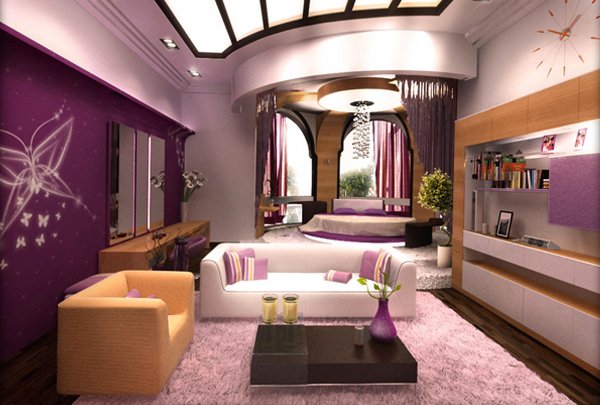 Feel the lavishing purple all over the place in this magical design.
My Honey Bedroom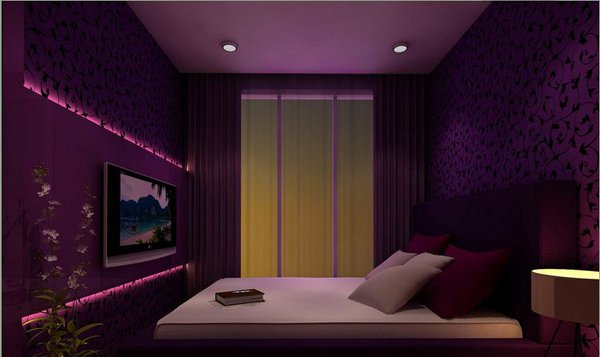 Black and purple theme exudes romance in the air.
Purple Bedroom Nighttime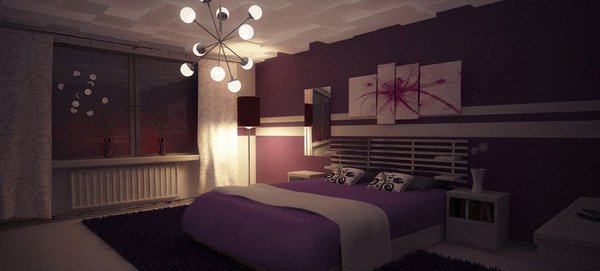 Perfect lighting adds a cozier effect to this snug purple bedroom.
Purple Chinese Style Bedroom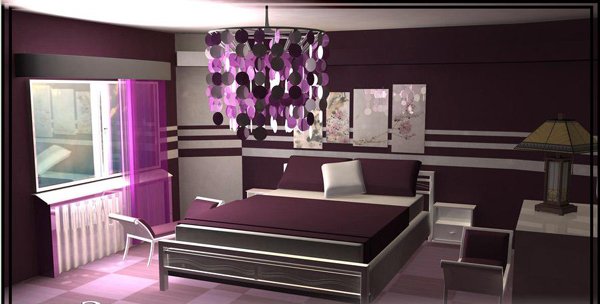 Be inspired with the versatility of this lovely Asian-style, purple bedroom.
Shine In Purple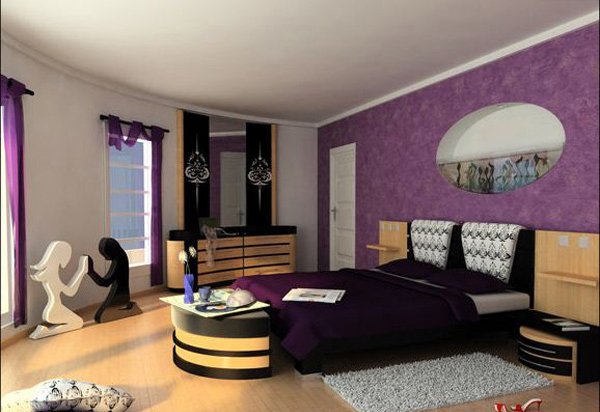 Don't you just love every pop of colors in this room? Fabulous creation!
Sketch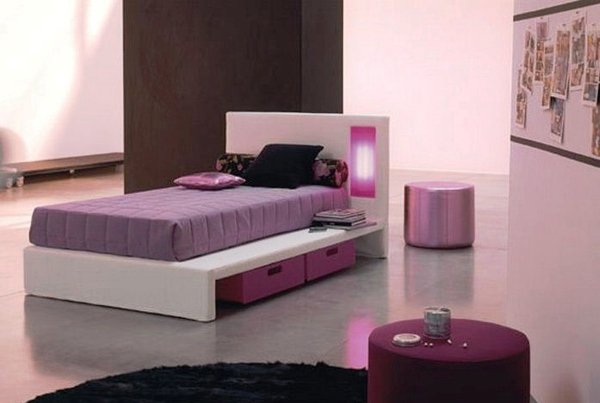 A modern minimalist bedroom with playful and youthful flair.
Glamorous Bedroom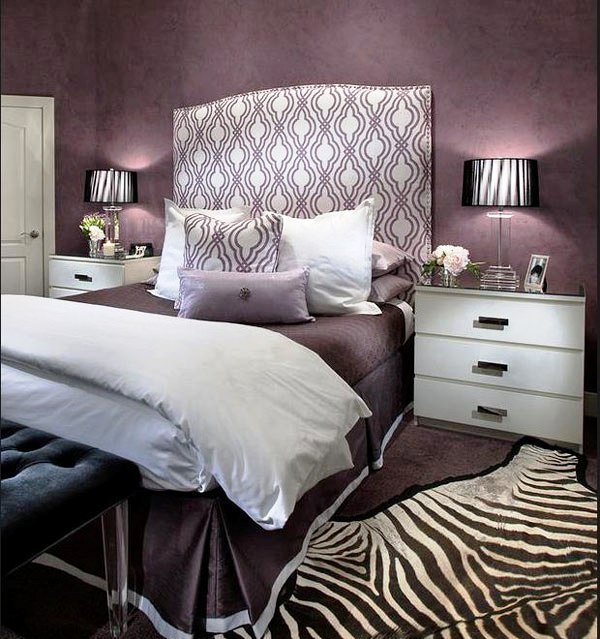 Bring the drama in your bedroom by choosing an edgy, glamorous color scheme.
You can use purple on any interior of your house! And be certain to get a one of a kind effect that will make your house standout. This luscious color creates sophistication and elegance even whimsy when used with the right mix of hues. Of course, perfect combination of accessories adds glamour too! This rich, regal color looks perfect with exotic decors. It can also be a great color accent. So, pick this ravishing color and make your interiors bold and exciting! But you can also try red for your bedroom or maybe black and white.