22 Beautiful Floor Standing Reading Lamps in the Bedroom
Considering a floor standing reading lamp in your bedroom? I think this list would finally make you decide and say yes!
What if you could create a cozy space in your very bedroom and stay there for hours? Or a small area where you can just snuggle with your favorite pillow and have a good read?
That space wouldn't be complete if you won't add a floor standing reading lamp! This will aid you in reading when your ambient lights are off.
This list that we will show you today, will surely make you want to dream of a space that will invoke your creativity and dreams.
All you have to do is ask your designer to add this space to your bedroom design. I bet you'll be more than eager to go home after work everyday just to enjoy the pleasures of your beautiful bedroom with a reading area and floor lamps, just like the ones on this list – check it out!
1. Tucson House Renovation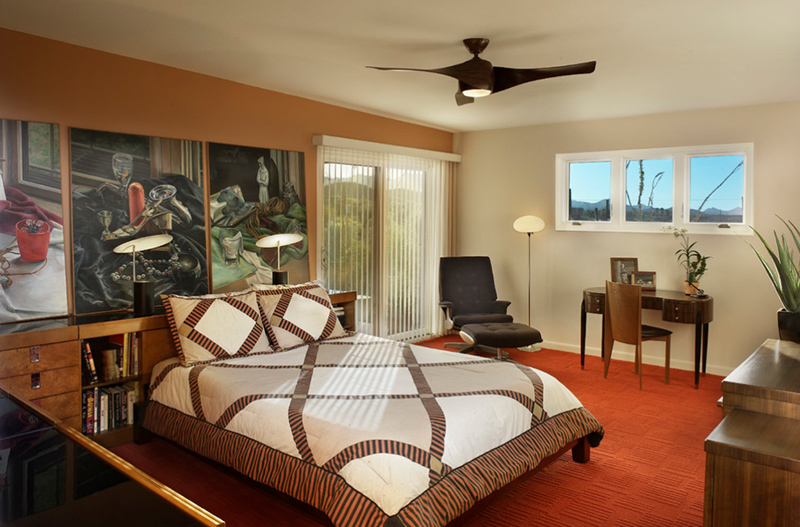 First on our bedroom reading lamps list is a Tucson home designed by Patricia B. Warren. The design is a bit tropical for me because of the flooring and the ceiling fan. But all in all, I think that this is a contemporary space with a beautiful set-up and design.
2. St. Regis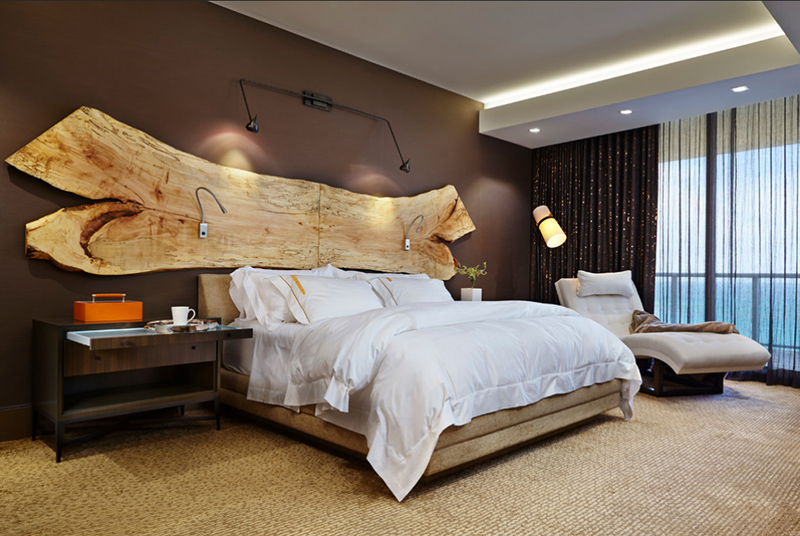 I am totally in awe of the wooden panel placed above the large bed. Multiple lighting are seen in the bedroom which isdirectional and task lighting. This means that they were placed there for function and secondary for style. Totally love the fact that this bedroom has an awesome view of the sea.
3. Queen Village Home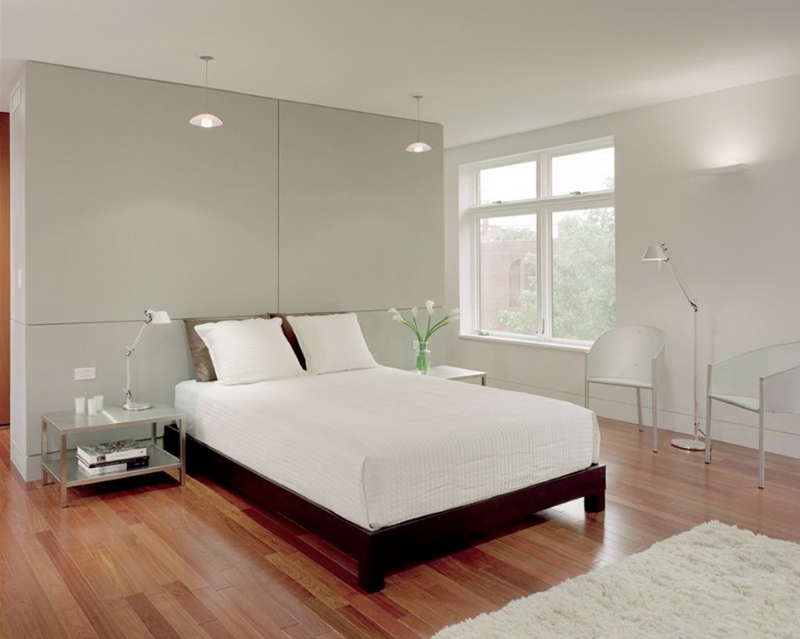 We see four lamps in this bedroom, two of which showcase task lighting – one for the bedside table and the other one for the chairs on the side. This is ideal for reading and for additional lighting when you have to finish something like a craft or whatnot. The light feeling that this bedroom has sure is calming and relaxing to look at.
4. Downtown Riverfront Condo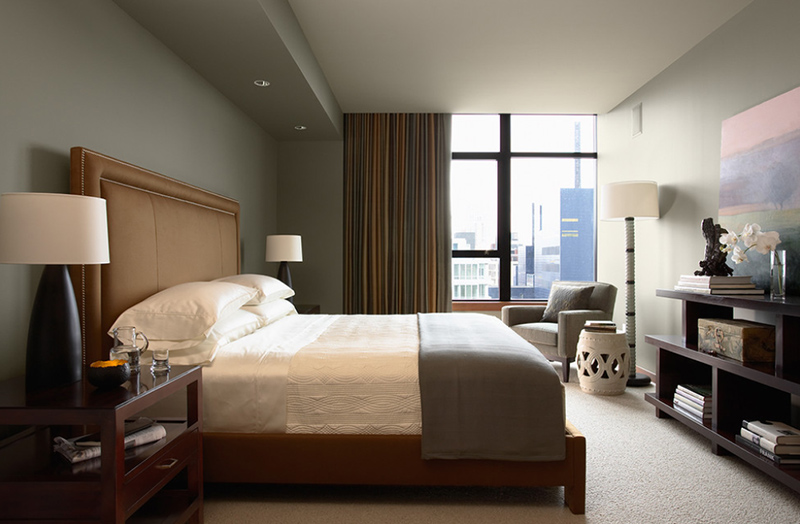 This condo sure has one stunning bedroom to brag about. The design seems your regular bedroom, but I think you and I would agree that this space was well-thought and well-planned to begin with. It has comfy furniture and beautiful decorations.
5. Big Sky Ansel Haus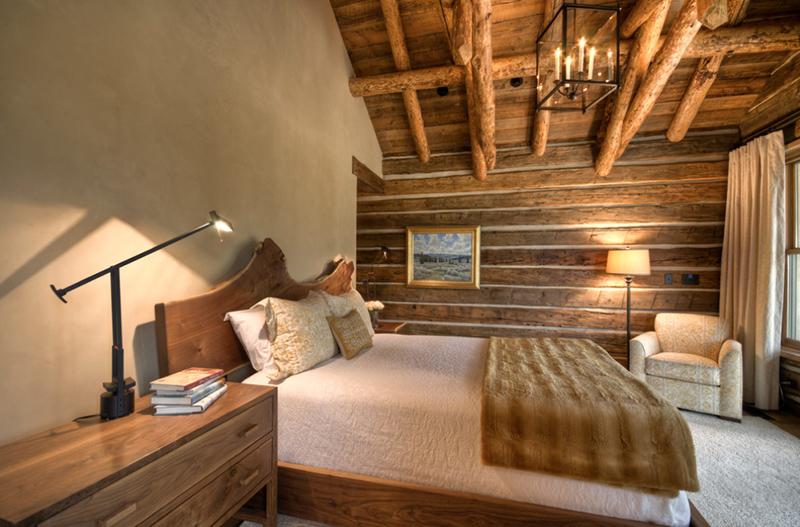 This is a log home that we are seeing right now and I think it looks really gorgeous as much as it looks comfortable and cozy to sleep in. The bedside table has a lamp ideal for task lighting which is best for reading. Then there is this lamp by the comfy seat by the window that best for resting even before hitting the bed.
6. Portsmouth Beach House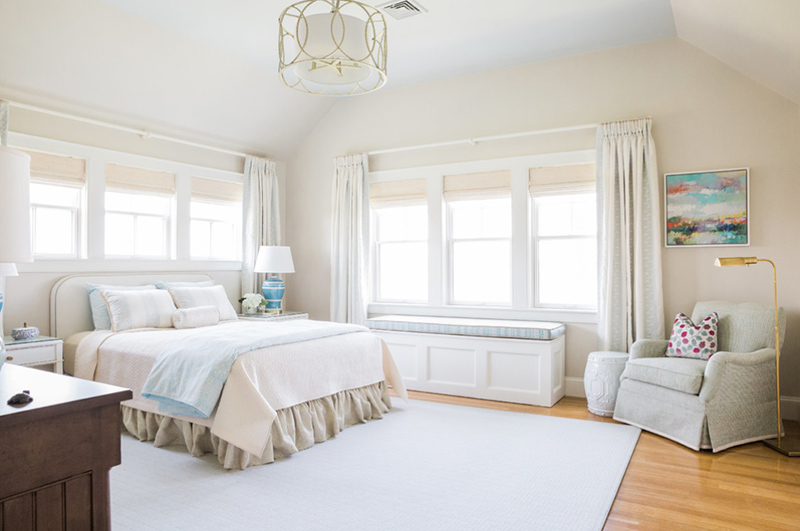 Floor standing floor lamp? No problem! This beach house sure has that one covered for you with the stunning gold-plated floor lamp it strategically placed beside a comfortably large chair close to the window. Totally digging the look and feel of this bedroom, how about you?
7. Hannon Richards – South Residences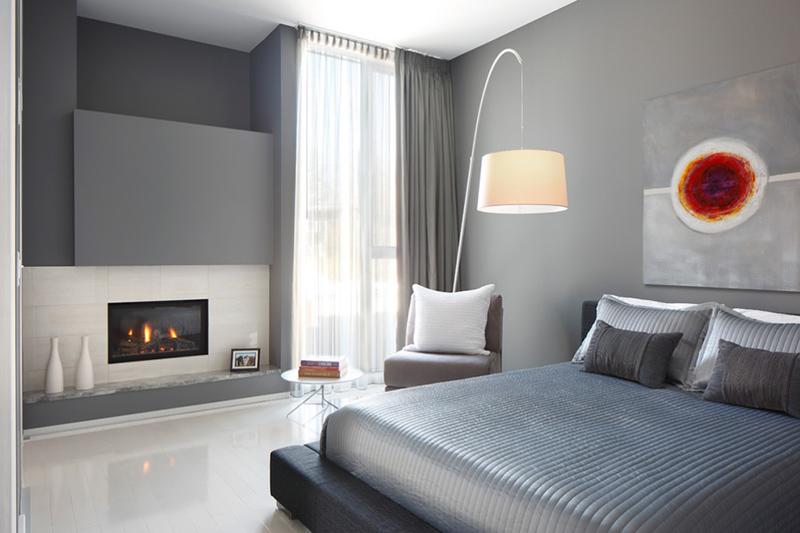 The drop floor lamp in this bedroom sure looks pretty for me. It's beautiful and adds a feminine touch to this rather masculine-themed bedroom. The greyish blue color of the entire space is rather appealing.
8. Campden Hill Court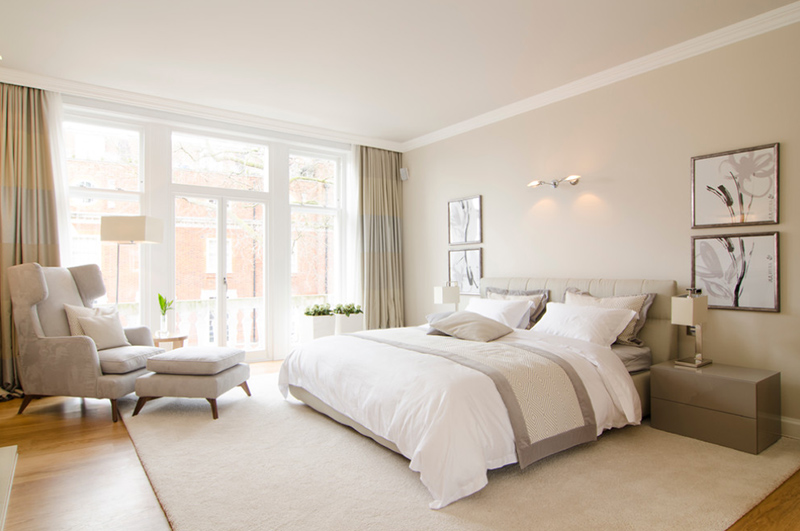 A large high-back chair with a footrest sure looks comfortable and pretty. I would really love to have one for myself in my bedroom. This entire bedroom is actually stunning that even looking at it makes me want to design something similar.
9. W Hotel Dallas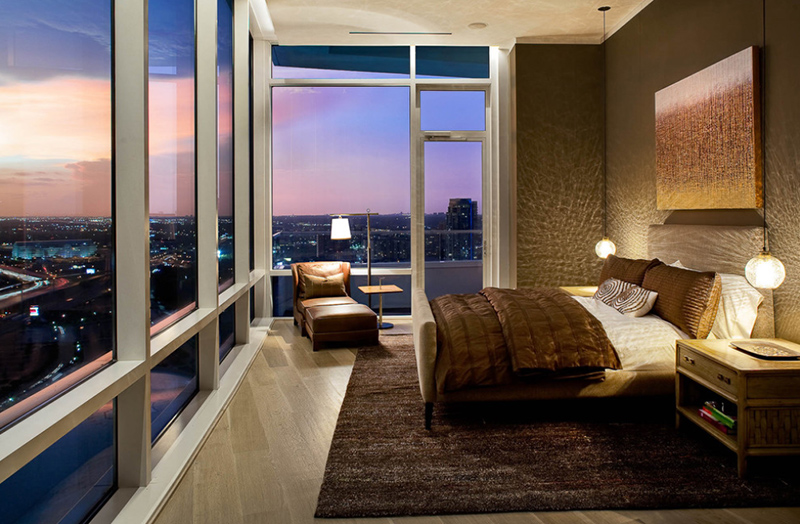 A hotel? A condo? Whatever this space may be, I think it is still a stunning bedroom to sleep in. The color palette looks extremely rich and imposing – I think anyone who would be seeing this space would really love it. Note the floor standing lamp by the window sure is functional, more than it is decorative.
10. Rosslyn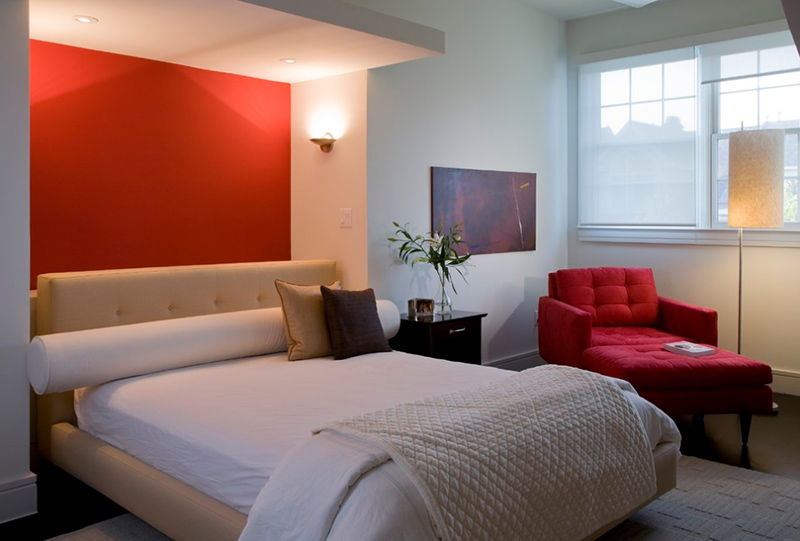 We have featured this home a couple of times already but it sure fits a lot of categories that we are featuring on this site. A functional space with the right colors and furniture to make it beautiful and useful.
11. Bengaluru Condo
This is one large bedroom! What's cute is that there are two identical single beds which seems to be owned by girls even when this bedroom looks gender neutral in design. The floor lamp in the middle of the room looks great and flexible – they can place this lamp anywhere in the entire bedroom.
12. Upper East Side Apartment
Look at how tiny the floor standing reading lamp that this apartment has. It looks small but perfect for reading purposes! I totally love it! How about you?
13. Woodvalley House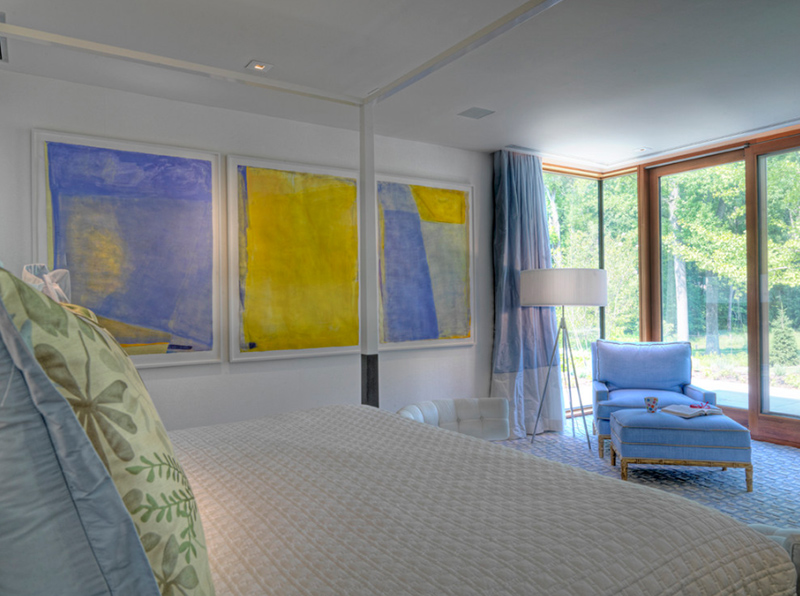 Familiar with this bedroom? I think that this bedroom has a stunning aura to it. The look and feel is rather interesting and comfortable – I don't know if it's just me but I think it's rather a great bedroom to actually have.
14. Pyrmont Apartment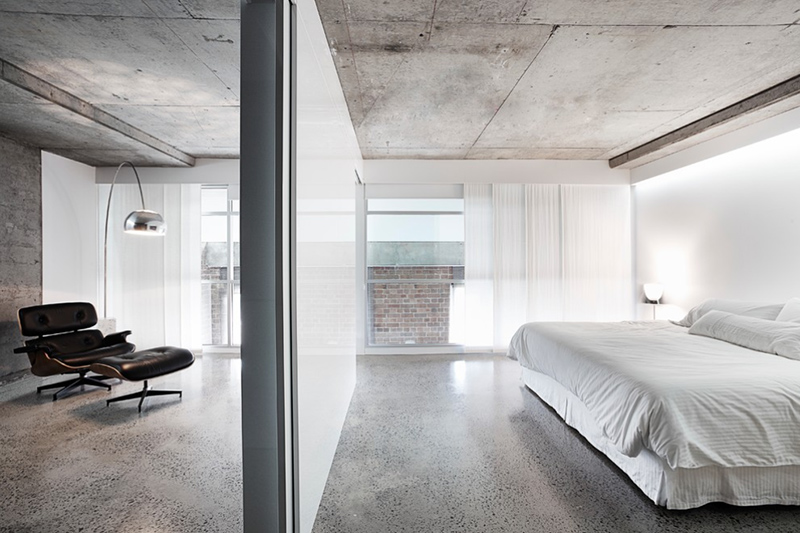 This bedroom sure has a mind of its own – a divider to separate the sleeping area from the area where you can just sit down and have a good read of your favorite book. A lofty feel to an industrial space – a perfect combination!
15. LG House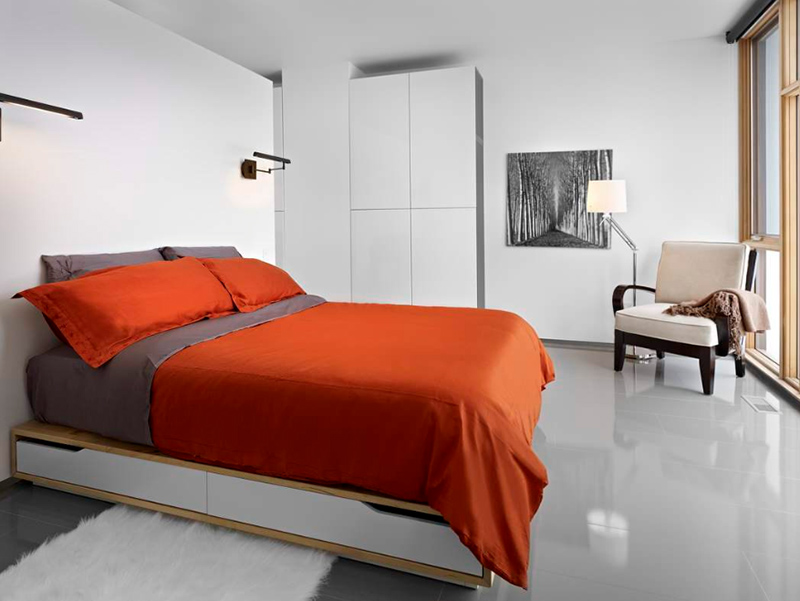 A simple but classy bedroom with a catchy and interesting bed and bedding. Using bright-colored bedding in a white or grey bedroom sure makes your bed stand out from the entire bedroom.
16. N California Mountain Home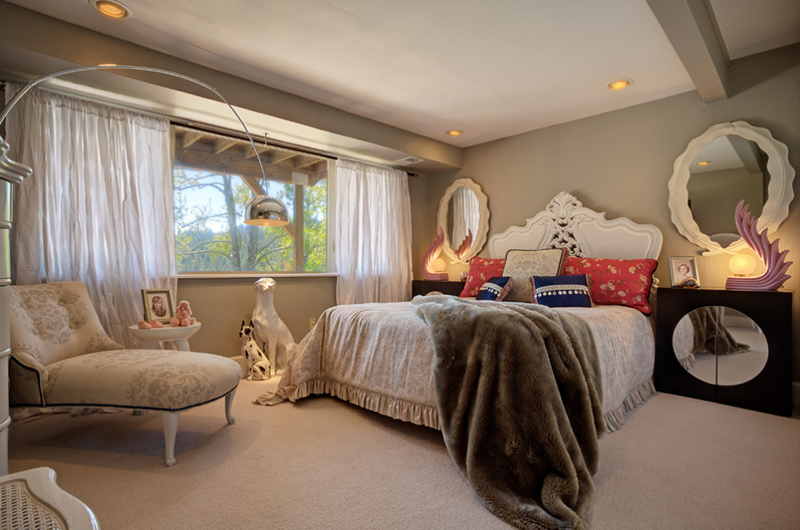 A Northern California home with an intriguing bedroom design and arrangement. I like the symmetrical look on the sides of the beds and the common yet contemporary floor standing lamp just sitting across the bed.
17. Montreal Residence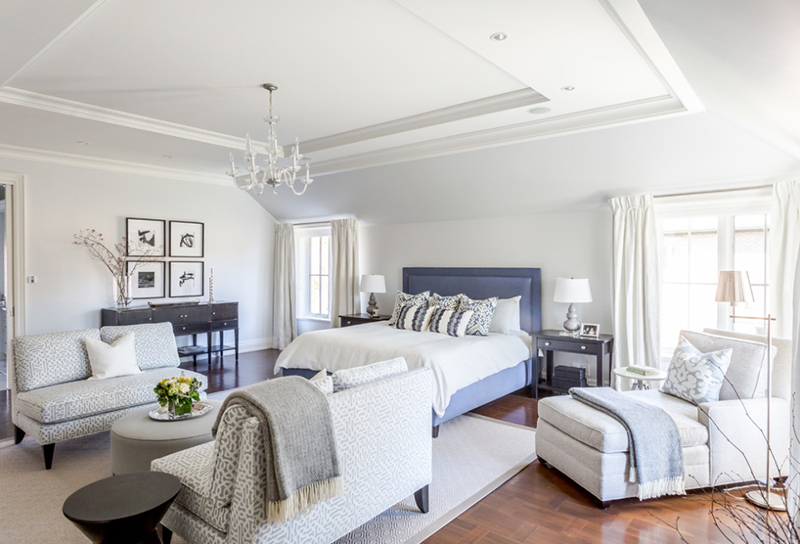 Here is one bedroom that sure has tons of seating around the bed. Notice the reading nook by the right side of the space that sure looks comfortable and cozy to read and hang out in.
18. Art Apartment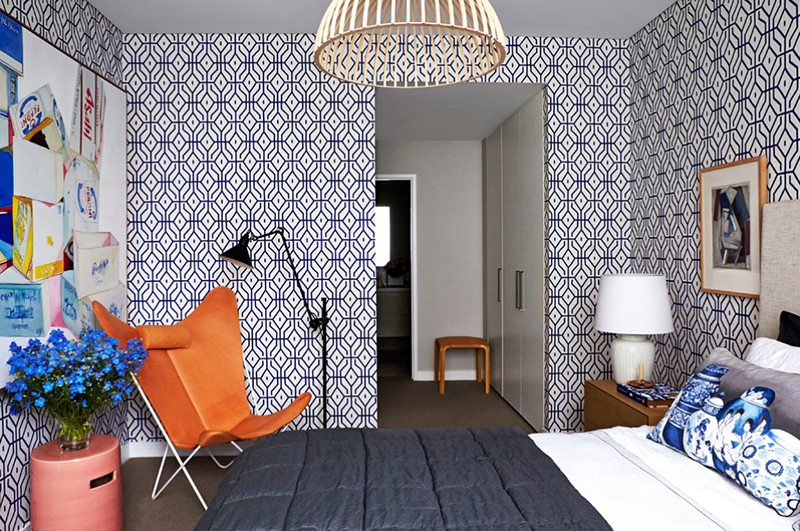 This might be one of prettiest bedrooms in this list and I really wanted it at the beginning of this list but I wanted it to lay low, so it ended in here. The printed walls sure are catchy and the furniture and decor around it sort of adjusts to it.
19. Randall Street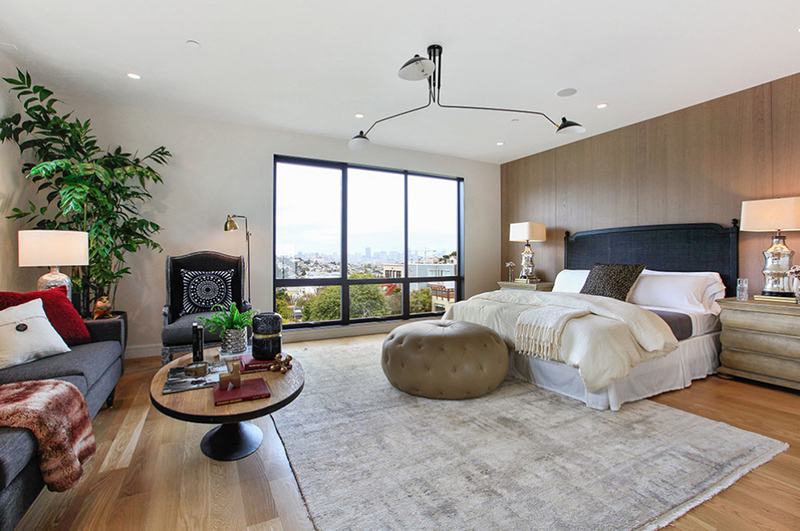 I totally love the large bed that this bedroom have. It has a large seating area with a couch and a high back chair just across the bed which has an ottoman at its foot. It seems like this bedroom accommodates a large group of people that it has this seating area. I know that the reading lamp is small, but I think it's actually real eye-catchy!
20. Clayton Renovation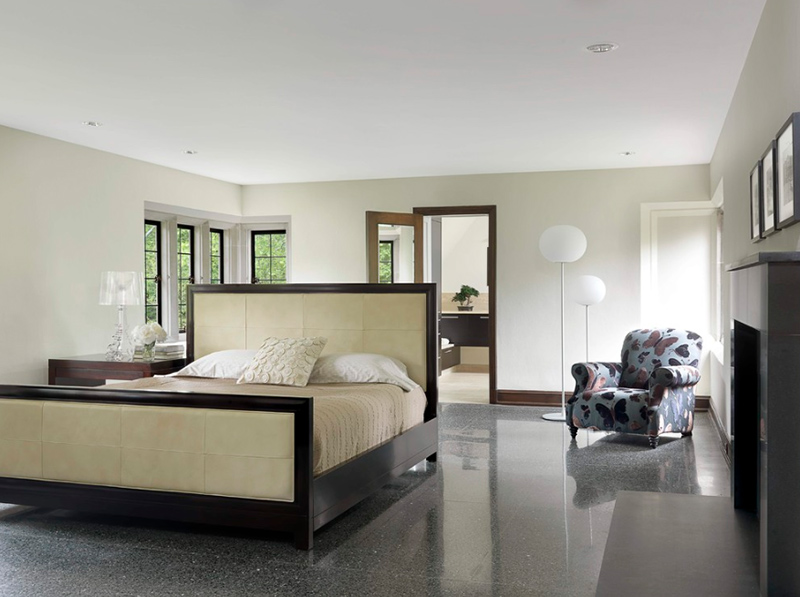 This Clayton home sure has an interesting take on the arrangement of the furniture inside this bedroom. On the right side of the bedroom, we can see a seating area with floor lamps ideally placed as reading lamps. The chair has butterfly prints on it – pretty interesting, right?
21. Perth Bedroom
This Western Australia home sure is large and hotel-like. It looks really modern as much as it is stylish as your rich Uncle's bedroom. Across the bed is a large reading chair with a stunning floor standing reading lamp that matches with the entire ensemble of the bedroom.
22. Brooklyn Townhouse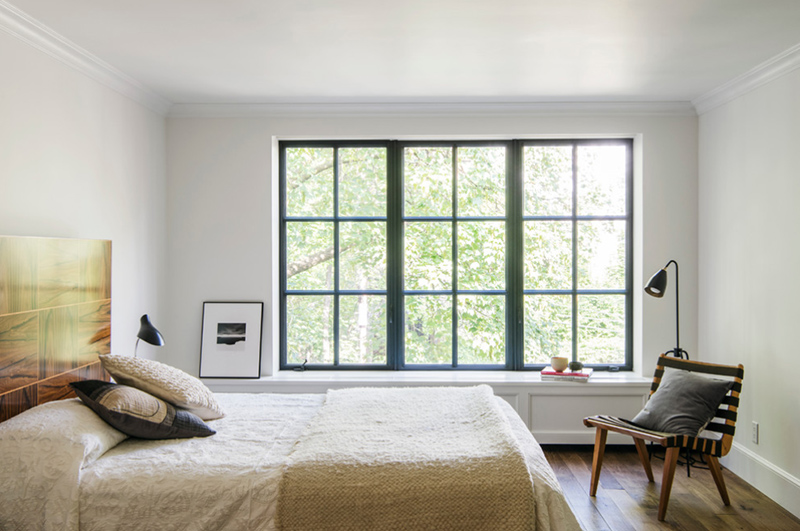 This last bedroom shows us a minimal bedroom – we have a bed, a chair with a reading lamp and a long console by the window. I like the color combination of this bedroom because it is really simple but rather appealing.
There you have it guys, the 22 Beautiful Floor Standing Reading Lamps in the Bedroom. All these beautiful bedrooms have something in common and that is the floor lamps that each space have intended for reading purposes. Not all bedrooms have these lamps because of course, it depends on the client if they requested a space for their reading pleasures. Just like this list, you can check out the 22 Modern Bedroom Designs with Reading Lamps and determine which design of lamps you would actually want.