15 Small Bedroom Designs
Perhaps, the most challenging part in decorating a bedroom is if you have a small space. A lot of people want their small room to feel larger. And we can't agree more that a person is more relaxed and free inside a bigger bed space. These are just few reasons you may resort for a larger room effect. You choose brighter colors, monochrome interiors and small pillows to complement your small bed chamber. Such a bright, light ambiance! But have you ever thought about giving into your tiny space and make the most out of it? Yes, you may think that it's a crazy idea but dark tones for the interiors can work in a small bedroom too! It can give you a cozier look and tranquility. Now think about it and visualize what feel you want to have on your very own private space.
Still confused? Let us browse through our 15 Stunning Small Bedroom Designs and get ready to be amazed and inspired!
Small Apartment Bed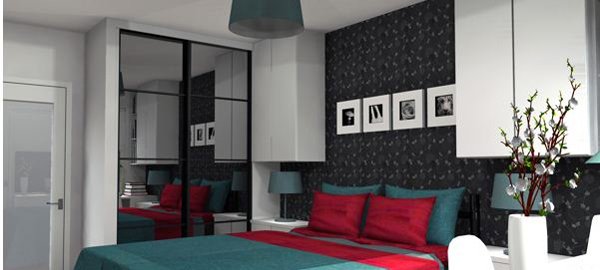 The black printed wallpaper makes a cozy focal point to this small bedroom.
Small Living Interiors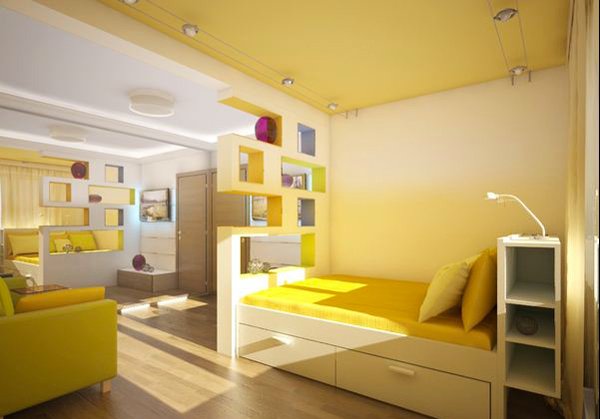 This small room is livelier and brighter with the pops of yellow all over the place.
Orange and White Bed Room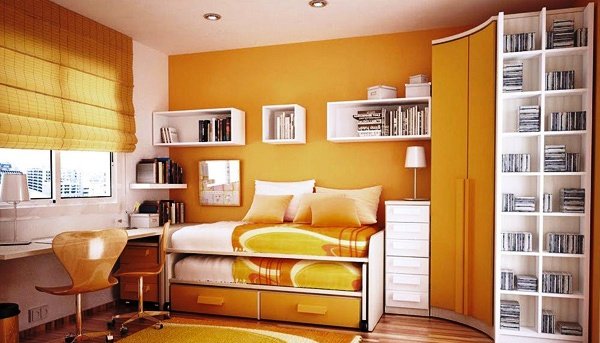 The warmth of orange when combined with white makes this small room feels larger and vivacious.
Bed Space in a Small Apartment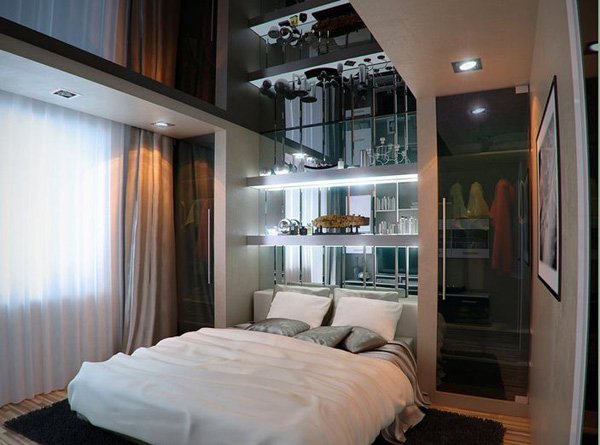 It's just amazing how mirrors are used in this design. A fantastic way to create depth in a small space!
Small Bedroom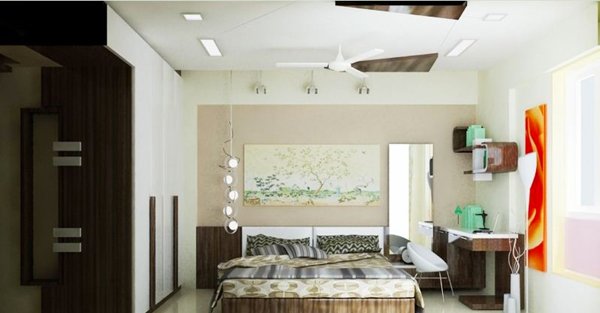 Neutral colors and right amount of light come into play in this design making this small bedroom bigger in an instant.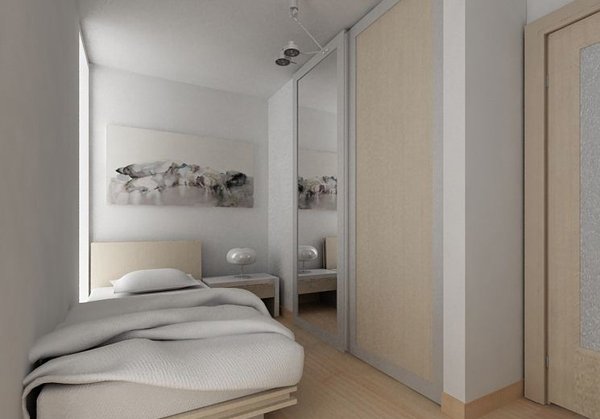 Use built-in cabinets with slide doors to maximize your tiny space.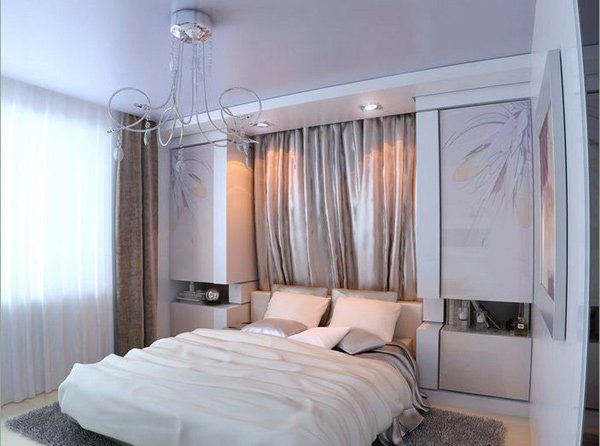 Worried if your chandelier will fit in your small chamber? Just take a look at this design and be inspired.
Bedroom + Dining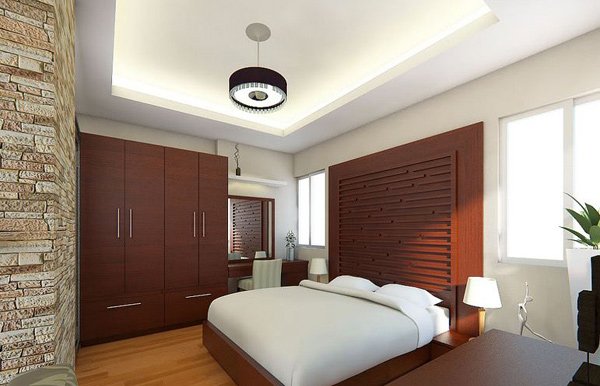 Rock your small bed area with wood designs for a focal point and you will be thrilled with the result.
Tropical Bedroom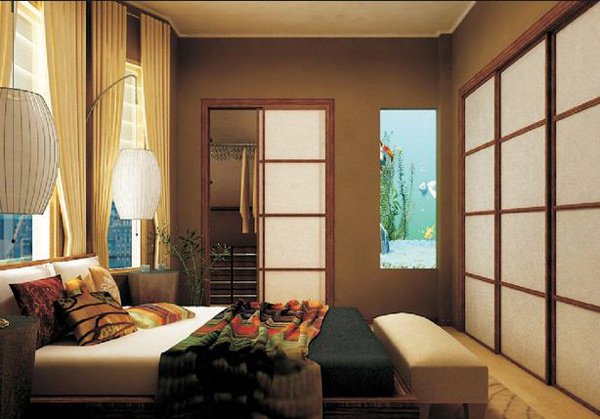 Get a one of a kind inspiration from this tropical bed space design. You wouldn't miss to get a relaxing feel with the burst of earthy tones in this cozy little bedroom.
Guest Bedroom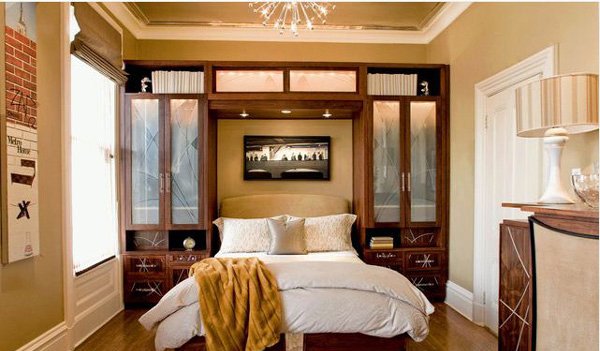 A huge window to let natural light brighten up the room and a built-in cabinet with a bed in the middle provides functionality and style in this tiny bed space.
Spare Room Wardrobe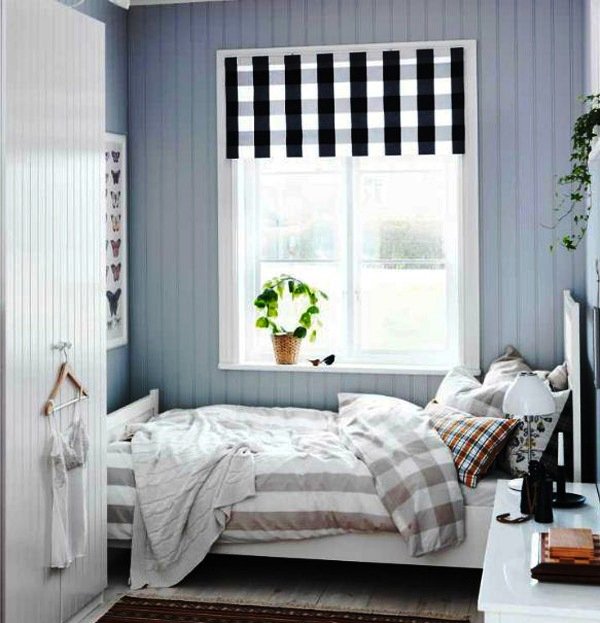 Vertical lines do not only work with clothes to create a thinner look, but you can also make use of such design in your compact bedroom to draw attention vertically making you forget about the width.
Kids Room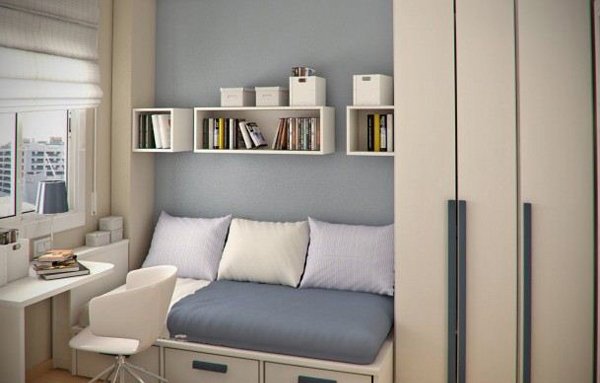 Save a lot of space in your little bedroom by using a bed box, drawers beneath for storage and hanging shelves to keep your most used items in display
Small Guy's Bedroom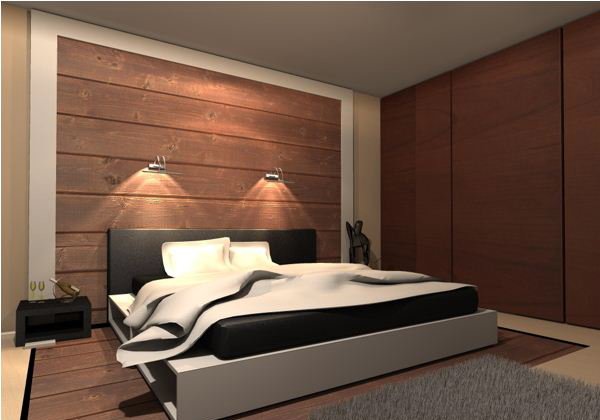 Do you love a wood-inspired bedroom? Fall deeper in love with how wood works in this design for a small bedroom.
Paint An Accent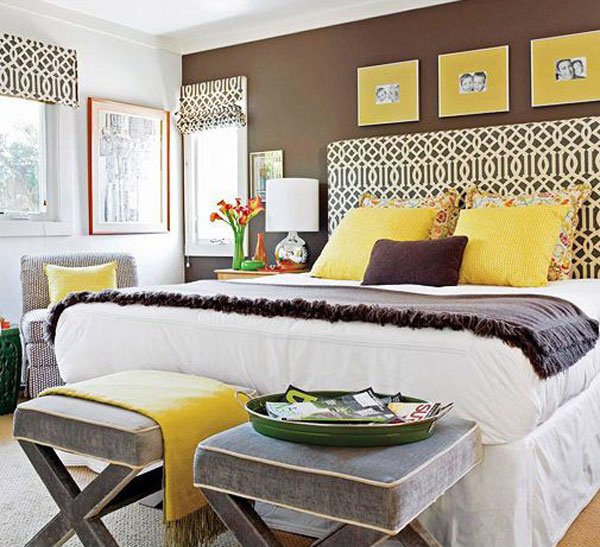 Create an attention grabber by painting an accent wall in your tiny space. You just didn't make them notice your mini bedroom but awed them at how lovely accentuated your room is. Great trick!
Queensway Master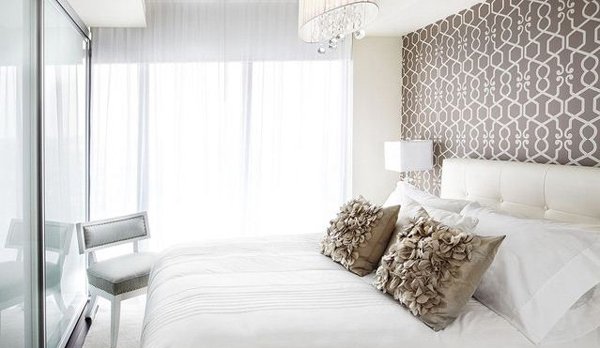 Grab this stunning, luxurious design by using long white drapes situated almost near the ceiling and make it standout with this bold, patterned-wallpaper for a focal point. Create an instant airy, small yet elegant bedroom.
We bet you guys enjoyed the small bedroom design collection. Those are great creations from our fabulous interior designers. We are sure that you get inspiration and ideas from it. And remember that you can create an illusion to make your little, cute space bigger. You just have to make use of the vertical space, bright and light colors for your walls, long drapes and perfect lighting. Those tricks will give you a larger room in an instant. However, if you want to embrace the space you have and make it cozier then go for darker shades or earthy tones. It's not that difficult to design a small bed space after all. All you need is a great design that will match your space and personality. Do you have a small living space, too? Then you can check out our 20 Small Living Room Ideas to give you design inspiration.