10 Tips on How to Choose the Perfect Bed Sheets
Getting home tired and stressed from work will surely need an ultimate relaxation. The best way to do that is to lie down on your bed while watching TV or maybe just chatting with your partner. But are your bed sheets that comfortable? Well, it has to be of absolute quality because we won't stay there for just a few minutes. We would spend hours and days and weeks on that bed sheet. Hence, it has to be comfy and soft.
But how can we make sure that we got the perfect bed linens? Well, there are a few things that you need to consider. And aside from comfort, you also have to see to it that it is beautiful and matched your interior really well. So, today, we are going to give you some tips on how to choose the perfect bed sheets for your bedroom and for you to experience utmost comfort while resting and sleeping.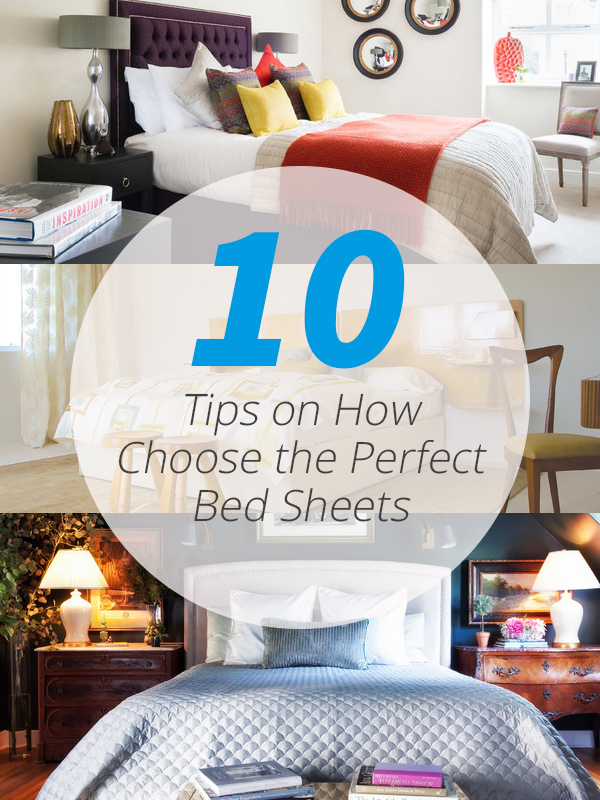 1. Thread Count.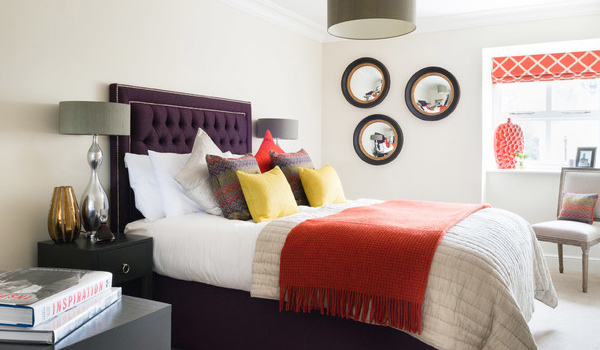 You might have heard about what others say about thread count- the higher the thread count, the more comfortable the sheets. But some say that a higher thread count doesn't necessarily mean that your sheets are soft because manufacturers can alter them by enhancing them with silicone softeners that disappear after the first wash. Comfortable sheets are those that are 100% cotton and not the 1000-thread count. Egyptian cottons, Pima cottons or combed cottons are good choices but if you want a more affordable option, polyester/percale blend is best.
2. Percale or Sateen weave?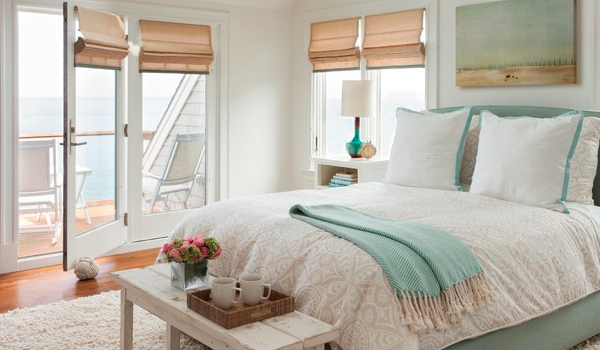 Speaking of percale, some people may ask which is better percale or satin? Actually, it is just a matter of taste. Percale is a plain, matte weave that has a crisp, cool feel which are perfect for those who gets overheated when they sleep. Sateen is very soft, with a lustrous, smooth finish that's almost like satin. You can try touching the fabrics and compare which one you would prefer to lay your backs on.
3. Decide on the materials.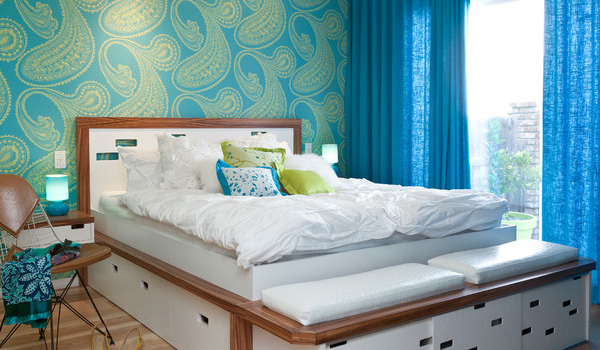 The materials you choose for your bed lines are a personal choice. Consider sheets of cotton-poplin if you want something light. You can also choose cotton, which is soft and breathable, and could keep you warm during cold seasons and stay cool during summer. You can try cotton-polyester which is a blend that is reasonably priced and wrinkle-free but this is not as cooling as cotton. Linen is a popular choice during summers because it has a natural cooling effect and it absorbs heat from you. Choose high-quality linen which becomes softer the more you wash but they wrinkle easily.
4. Be cautious with Egyptian cotton.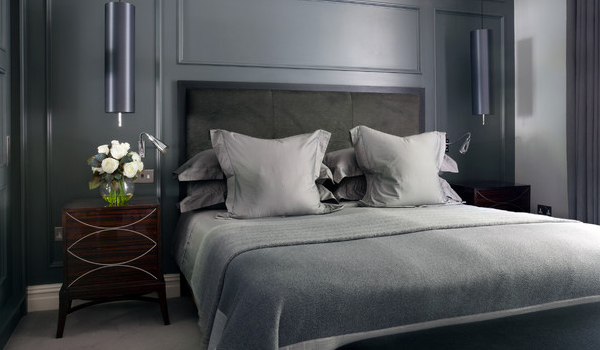 Egyptian cotton is the most luxurious material for sheets. But you have to be careful because not all are real Egyptian cotton. A genuine Egyptian cotton is grown in Egypt with a very specific climate conditions and were carefully washed and combed. That is why they are extra soft and very durable. But some manufacturers have found shortcuts to growing Egyptian cotton. They are grown outside of its natural habitat resulting into one with a lower quality. The price remains expensive despite a low-quality Egyptian cotton. That is why you have to be careful.
5. Make sure you got the right fit.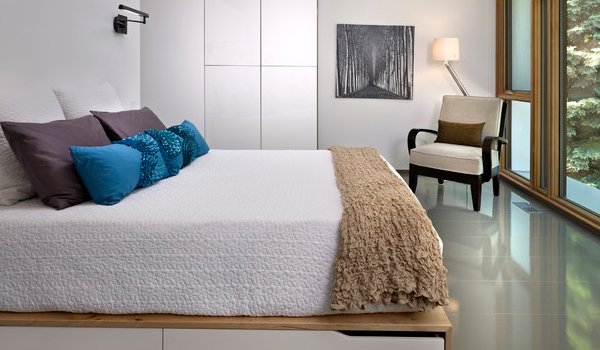 It is very important the you get the right size and fit for your bed sheets. If not, you might buy something that is too small or too big. If your mattress size is 38 x 75″, you need Twin Sheets. For 38 x 80″, Twin XL Sheets; 53 x 75″, Full (Double) Sheets;60 x 80″, Queen Sheets; 78 x 80″, King Sheets and 72 x 84″ for California King Sheets.
6. Choose prints or plains.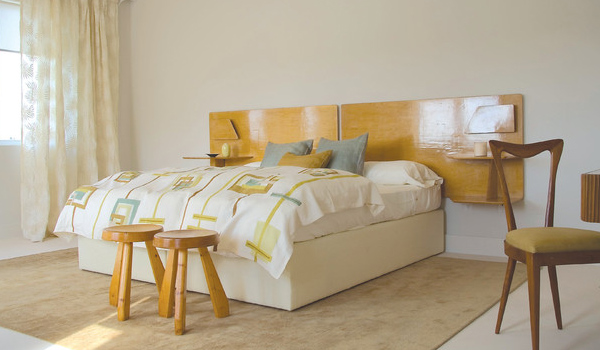 Now that you know the basics, it is time to look at the aesthetics of your bed sheets. You have to decide whether to get plains or prints. Plain colored ones would work well if you have printed pillows, blankets and throws or if your motif is more on color blocking. Printed ones would look lovely too. Get bed sheets with striking prints on them that suits your taste.
7. Coordinate your bedding.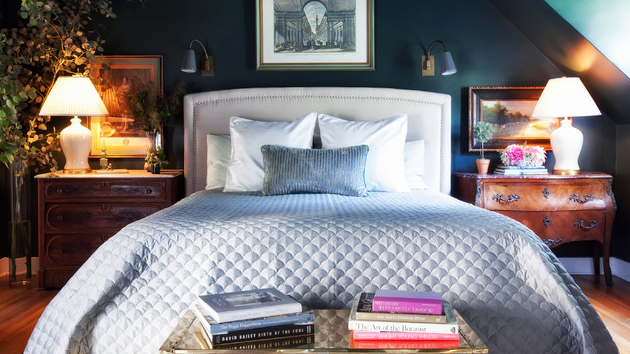 Coordination is important. Look around your bedroom and determine your style and the colors you use for the decors. See to it that the bed sheet you get coordinates with the headboard and other fabrics on your bed. Some doesn't really aim to get a perfectly coordinated look. That is actually fine but being coordinated will pull it all together in your bedroom.
8. Seasonal sheets.
What do we mean by this one? Well, if you are the type of person who wants to change the sheets every now and then depending on the occasion, then go! But regarding the number of sheets you need is totally up to you and how often you like to change it. But it would be wise to get sheets that would look lovely all year.
9. Add trendy bedding accessories.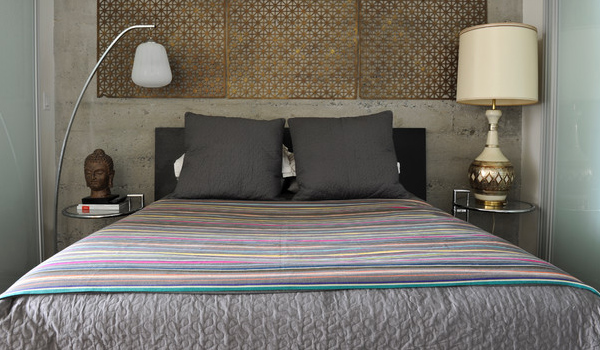 Yes, your bed sheets are something you have to invest in. But sometimes, getting a simple bed sheet could be a good idea because you can just accessorize it with the throws, decorative pillows, comforters, duvet covers and others. You can even try getting trendy yet inexpensive pillow covers to add more life to your bed and your sheets.
10. Proper care is important.
Well, no matter what kind of bed sheet you choose, it's important to treat them well so that they will last for a long time. Using fabric softeners could eat away fabrics and it's putting a coating of chemical that make your sheets softer but are actually damaging the fabric. Washing sheets in hot water and over drying them in high heat would cause the threads to break faster. If you want to extend the life of your sheets, always use lukewarm water and do not dry them on high heat.
Got that? Now, if you think that your bed sheet isn't the best yet, then go ahead and get one. I am sure that after trying a bed sheet with high quality, you will no longer settle for anything less. And do not forget to choose beautiful designs too! When comfort and appeal is combined, you now have the perfect bed linen!