20 Beautiful Black Bed Linens
We have been creating lists about bed linens this past few days – and why not? This list is as fascinating as checking out the best curtains and drapes available in the malls, home depots or bazaars! We love lists like this because we are able to see new designs that are available in the market.
Manufacturers and designers are coming up with new and creative ways to have the best bed linens that home owners would be loving to purchase for their bedrooms in the their homes! Below is a list of beautiful and classy bed linens in black! Some are plain, silk and printed! Take a look at the designs and enjoy!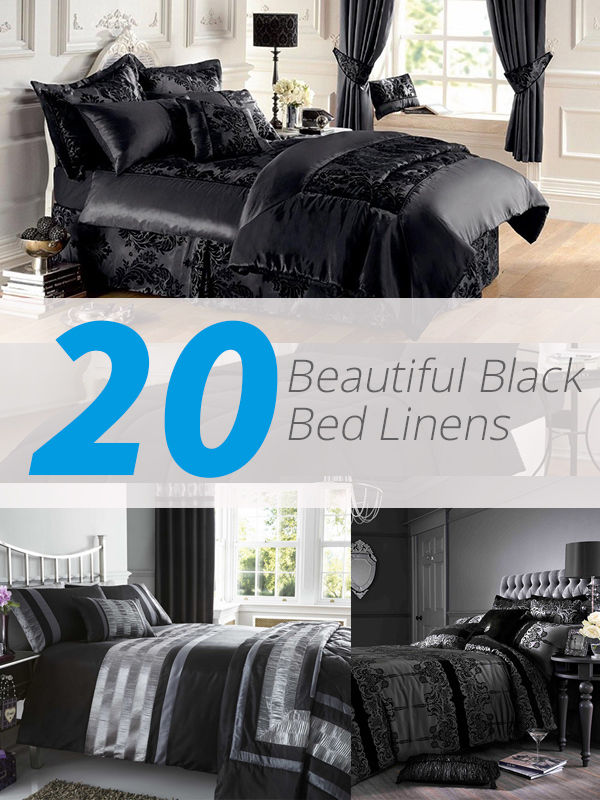 1. Space Quilt Duvet Covers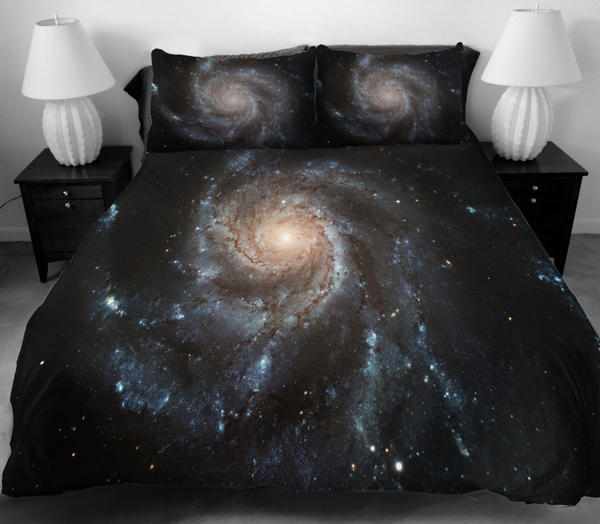 There are more designs available with Art Beddings that will amaze you! Check out their lists and I'm pretty sure that you'd love each one!
2. Checkered Quilted Microfiber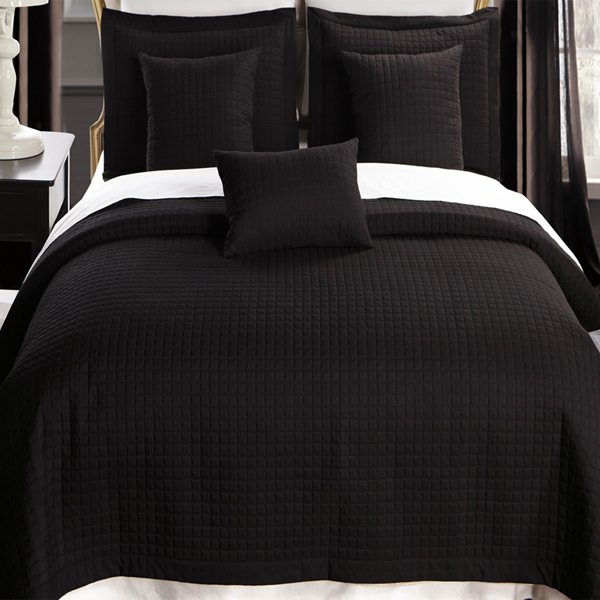 Simple and clean lines which is complemented with white sheets.
3. Big Leopard Head Bedding Set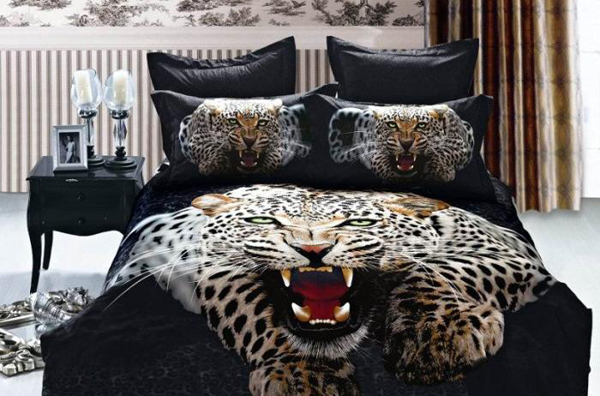 If you love Leopard printed clothes or bags – how would you love the Leopard itself? Scary, creepy or super lovely!
4. Vivienne Black Quilt Cover Set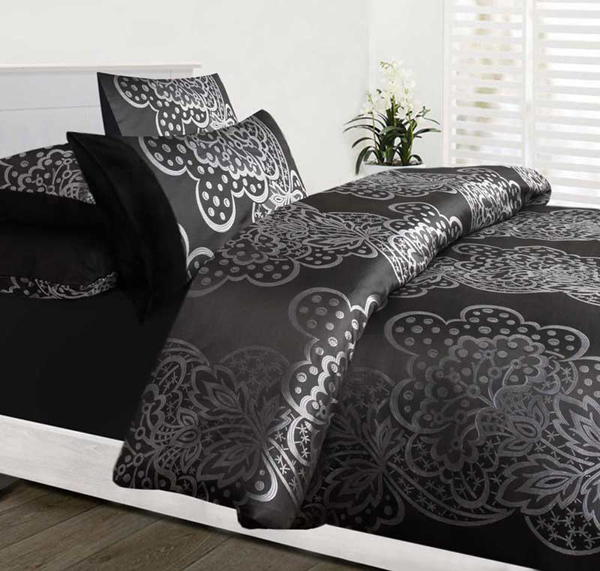 Black paired with silver decorated flowers. How do you like it?
5. Black Dorm Bedding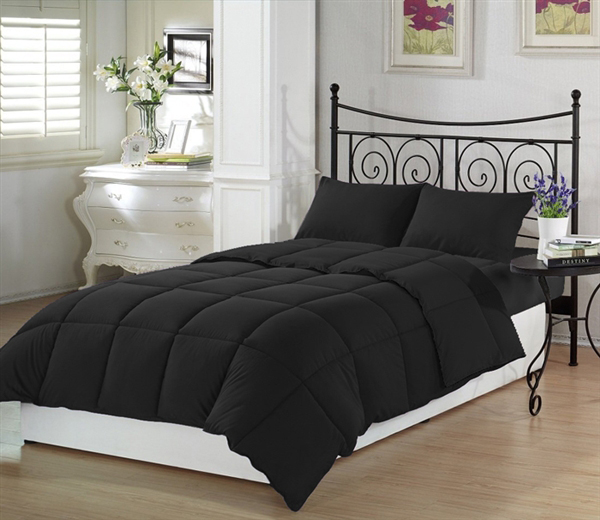 Quilt-type black bed linens that complement the white bedroom!
6. Black and Silver Bedding Sets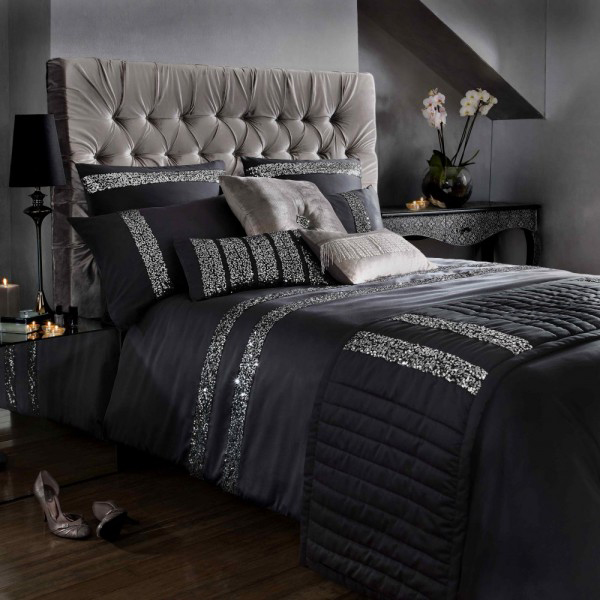 Silver striped bedding with grey pillows and head board – simple and very sophisticated.
7. White Splash Screen Printing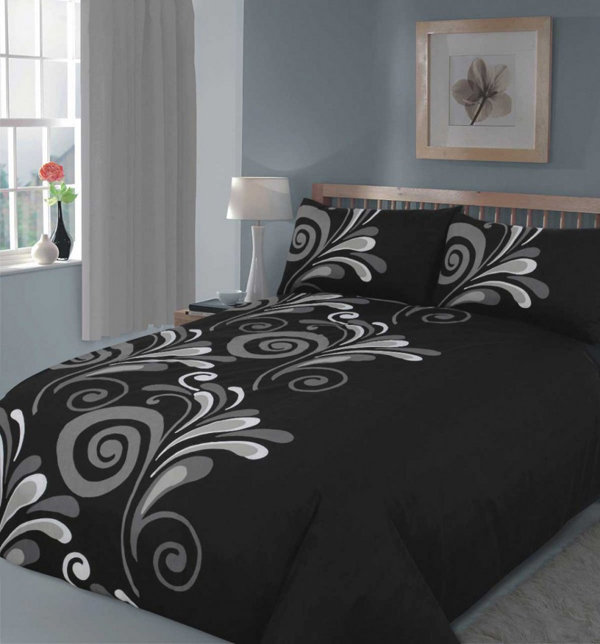 Splashed with print with a black background – simple and comfortable, that's for sure.
8. Cotton Printed Comforter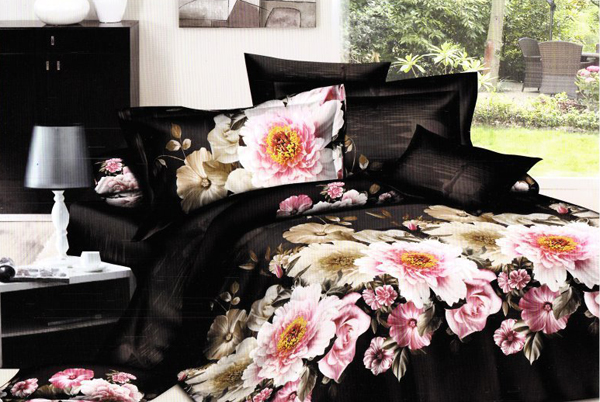 Silky and pretty floral bedding – very feminine and regal.
9. Gaveno Cavailia Flock Black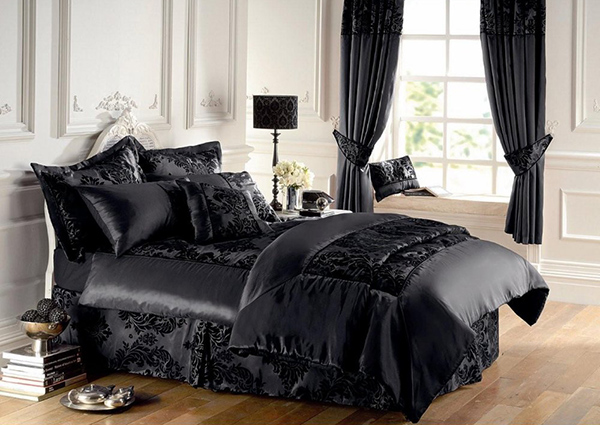 From the name itself, this bed sure looks fancy!
10. Black Pintuck Bed Sets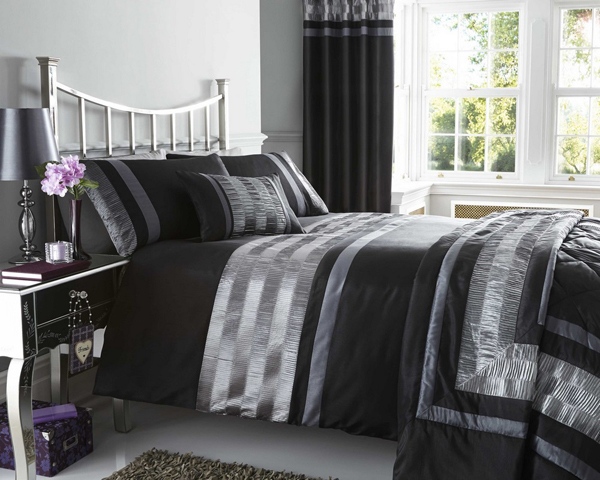 Look at the linens that match! How cool is that?
11. Fox Black Bed Sheets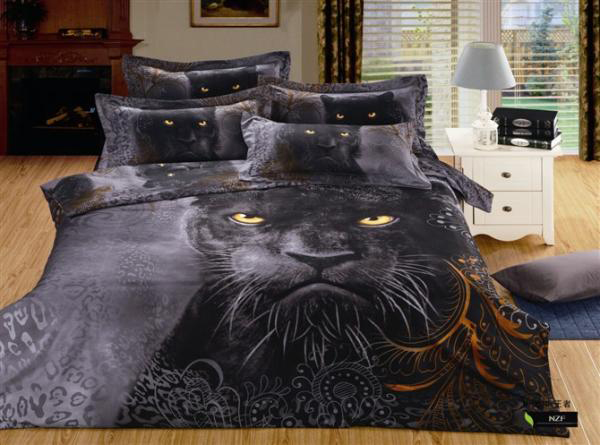 What did the fox say?
12. Gothic Bedding Set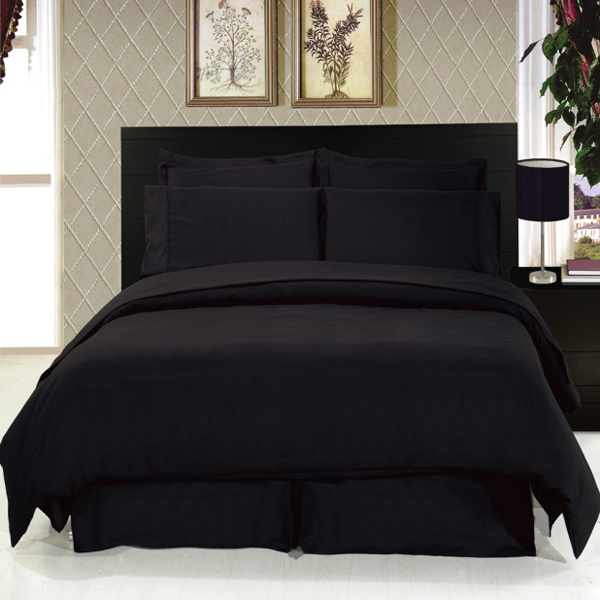 All black Gothic-inspired bed which sure looks comfy and fun! Or is it?
13. Caprice Soft Microfiber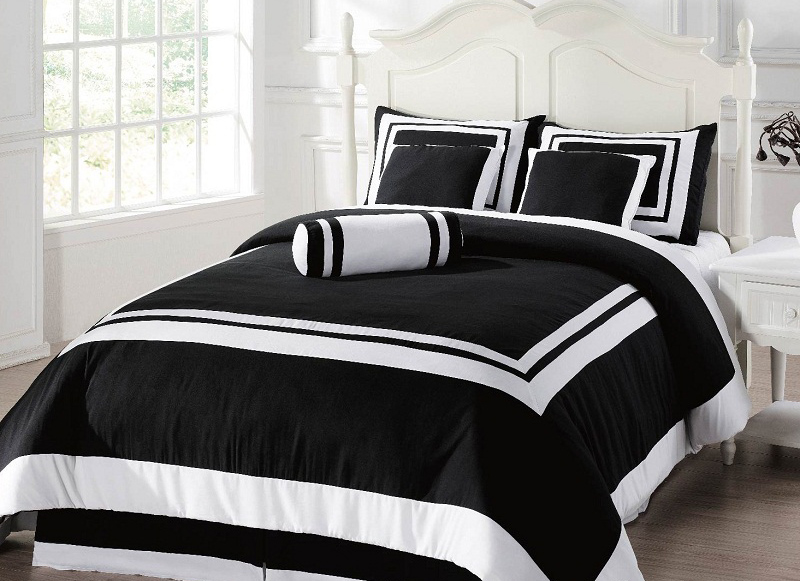 I can't quite put how this bedding is masculine, but it sure feels like it!
14. Modern Black Bedding Fabrics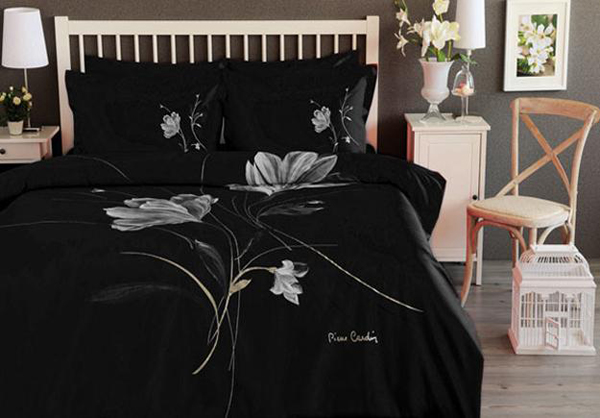 Pierre Cardin printed bedding set that complement the classy space.
15. Solid Black Bed Sheets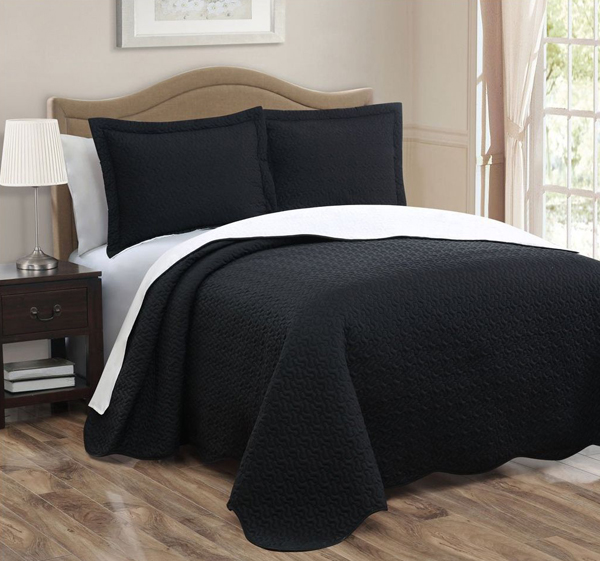 Solid feminine bed sheets that match the large black pillows!
16. Kylie Astoria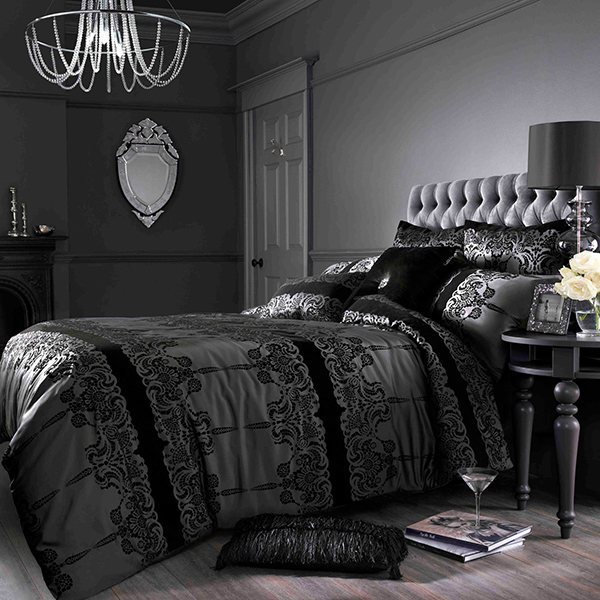 I totally love this black bed linens! So feminine with the lacey designs.
17. La Cage aux Folles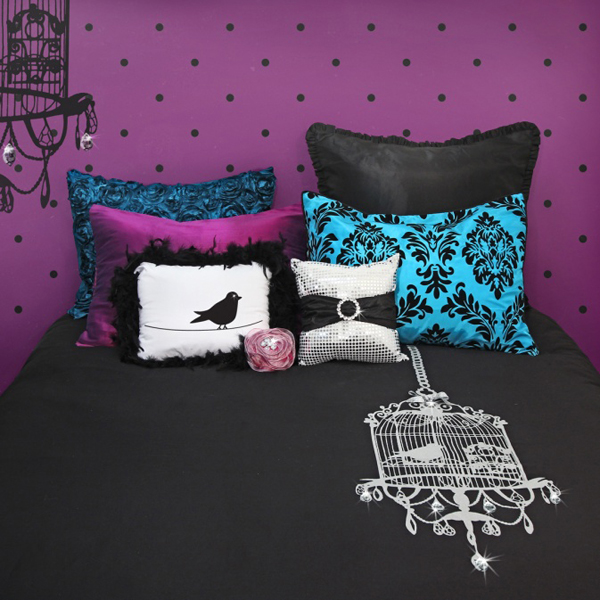 Check out Wake Up Frankie and see the awesome linens that they have there! Lovely black beddings right?
18. Panther Leopard Print Bedding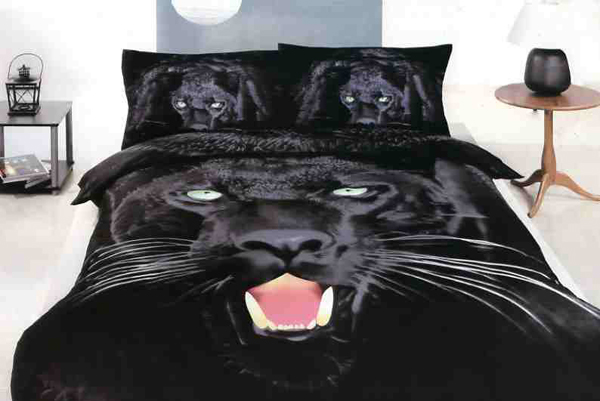 Scared with the animal-printed pillow cases and sheets? Better look for other options I guess!
19. Midnight Black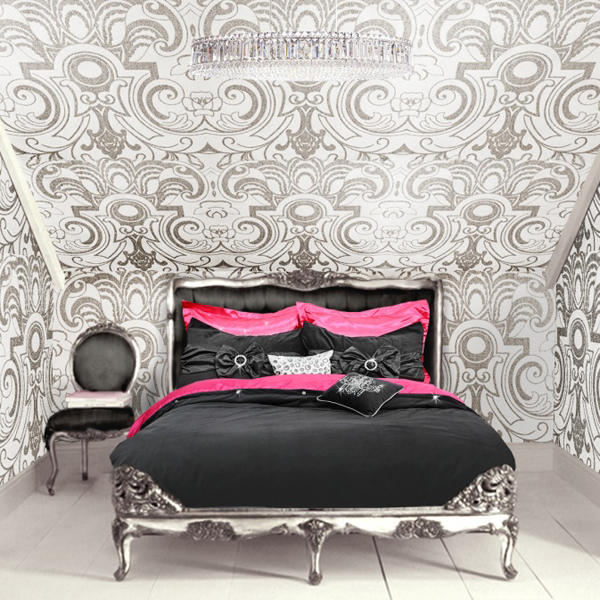 If this bed set is called "Pop the Question," any woman would love to say yes to whatever that question is!
20. Wolf Print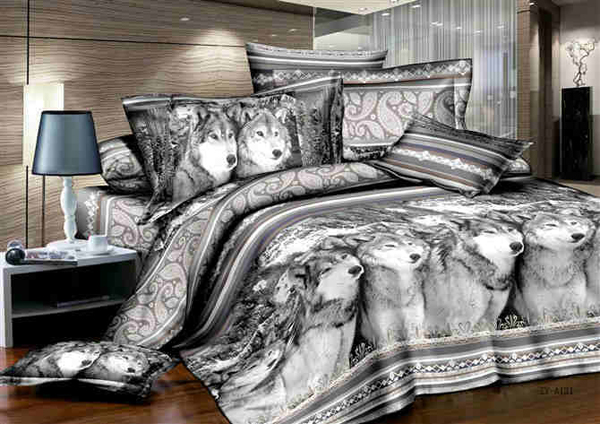 I love this wolf-printed beddings and pillow cases – very beautiful sophisticated.
Fancy, simple, printed, silk, quilted, black, white or whatever design and style you want for your bed sheets – I'm sure that the list above was surely a creative option that you can use in the bedroom. If you liked the other colors of bed linens, I'm sure that you love this one too – 20 Beautiful Black Bed Linens!