20 Beautiful Black Chairs in the Bedroom
Black is beautiful wherever you use it, even for chairs in the bedroom.
When we think of the bedroom, what usually comes to mind? Well aside from sleeping, we think of privacy and refuge. Well that's why I love the bedroom, because I love to sleep. But more than sleeping is the pleasure from relaxing after a long day at work or to take time off during the weekends. But being comfortable does not have to compromise style at all.
Take a look at these 20 bedrooms with beautiful black chairs that add an extra zing to the room. Whether we like to sleep a lot or maybe read and relax on a chair often, the bedroom is a sure place to take refuge from all the business of the outside world. Enjoy the list and share this with your pals!
1. Eighteenth Street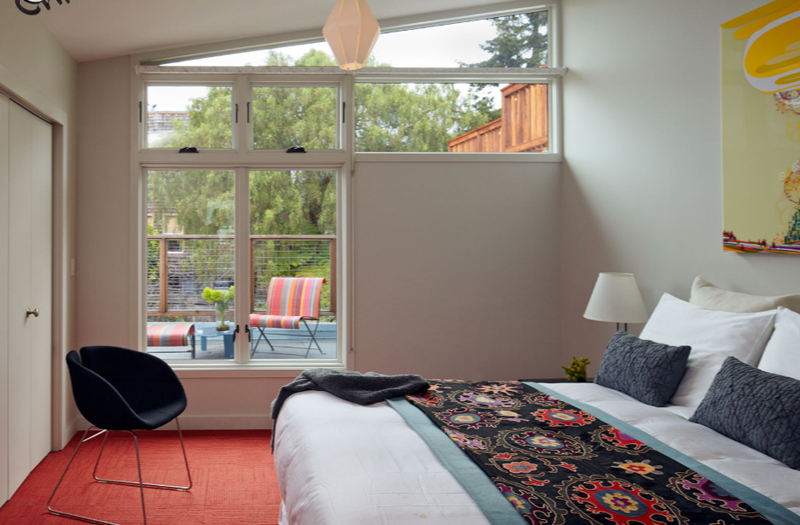 The window to this bedroom gives a widening effect to this room. The light colors and accents used are simple yet stylish and make the room appear bigger than it really is. The red floor is lovely as well and this simple black chair is unique yet seems to fit in the room in its own.
2. Dovercout House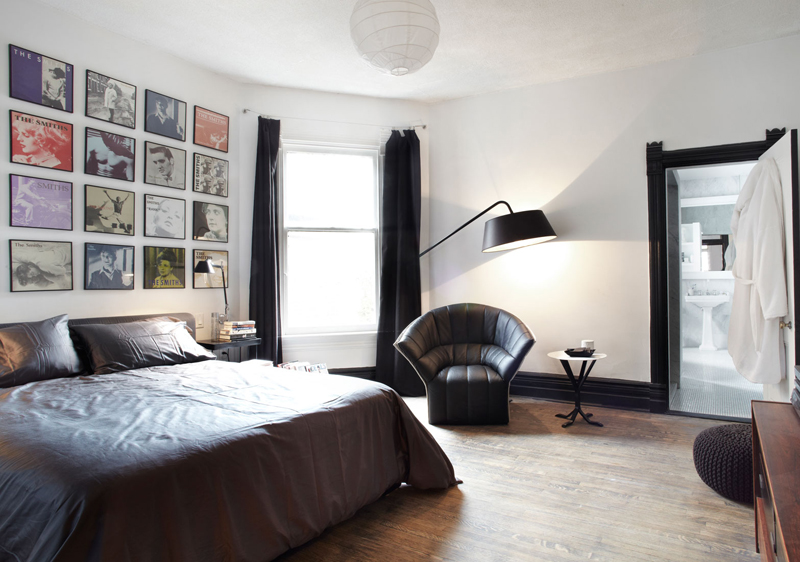 This bedroom is pretty retro to me and might be a perfect idea for a bachelor's pad or apartment. Although the bed seems a bit leathery or maybe just too shiny, but it sure does match the pretty shell couch and the accents like those on the curtains and the door frame which is pretty neat. The framed photographs are sure a classy and cool idea.
3. Fairmont Pacific Rim
To have a bedroom with this view is really awesome! A breath-taking view of the sea when you wake up is not bad an idea, is it? Well the colors in this room are neutral with minimal accents coming from these two pretty black chairs which are basically practical. Having a simple yet stylish bedroom but with a good view is definitely sufficient in itself!
4. HHL Master Bedroom 2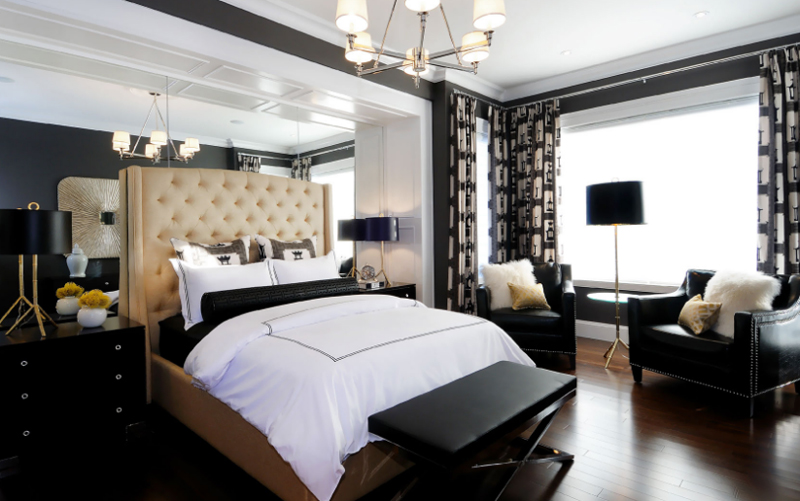 The color black is really a huge part of this bedroom's motif. For those who like their master bedroom to be quite a showstopper without too many colors in it, well here is an idea–nice black lamps with black chairs and curtains to match. Don't forget that chandelier and a kickass mirror behind the headboard to complete the look.
5. Manhattan Beach House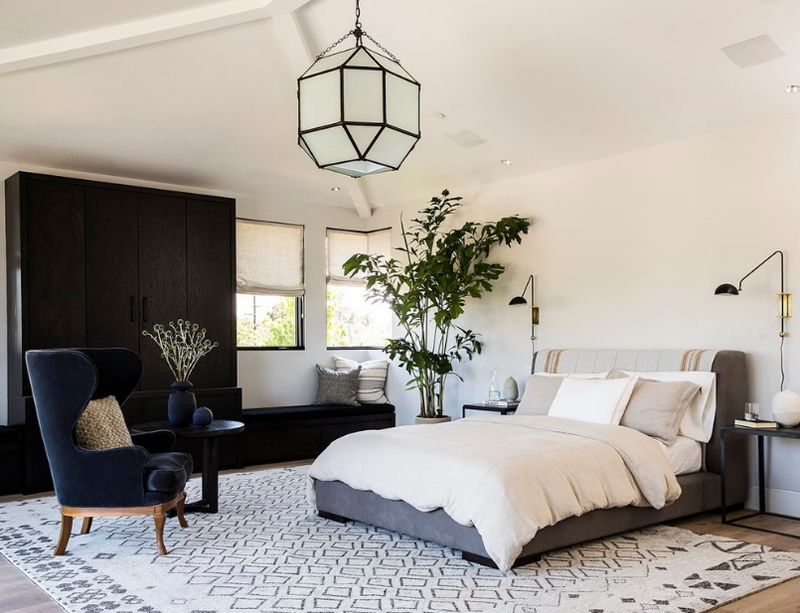 I love how this room has a real plant in it but aside from that, the design of the bedroom is not a lot. The big cabinet is surely a big plus for me. Sometimes, less is better and less is more. A bit minimalistic but definitely stylish.
6. Mid-Century to New-Century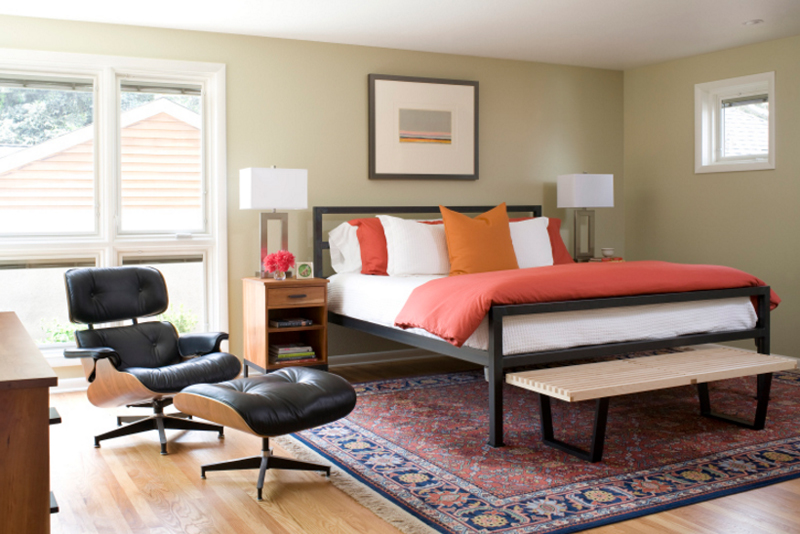 This arm chair and foot rest combo may be one of those mid-century chairs that we can find in magazines and home depots – why not? They are neat, very hip and somewhat popular. This chair set would not always match the design of your bedroom but since it is in black, we can fairly say that it's always a safe choice.
7. Pearson Street Residence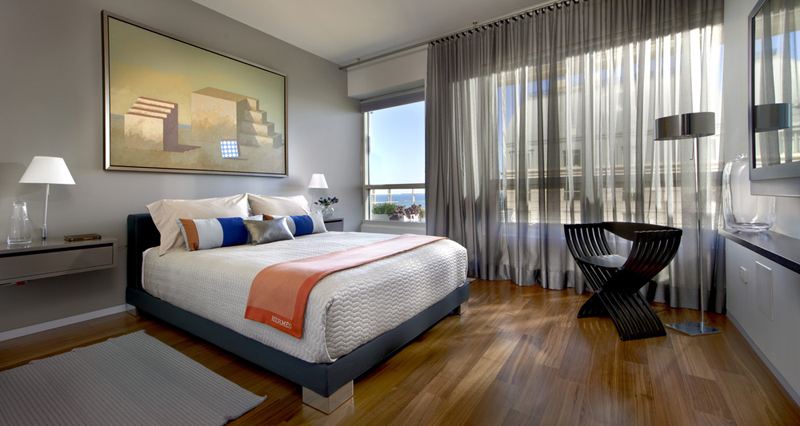 I remember the church where we used to go to church in had chairs like this one – I mean, not exactly, but fairly similar; the said chairs came in twos because they were used during weddings and I remember that when my Aunt got married in that church, they used the said chair. This design is somewhat significant and quite full of memories.
8. Playter Estates Renovation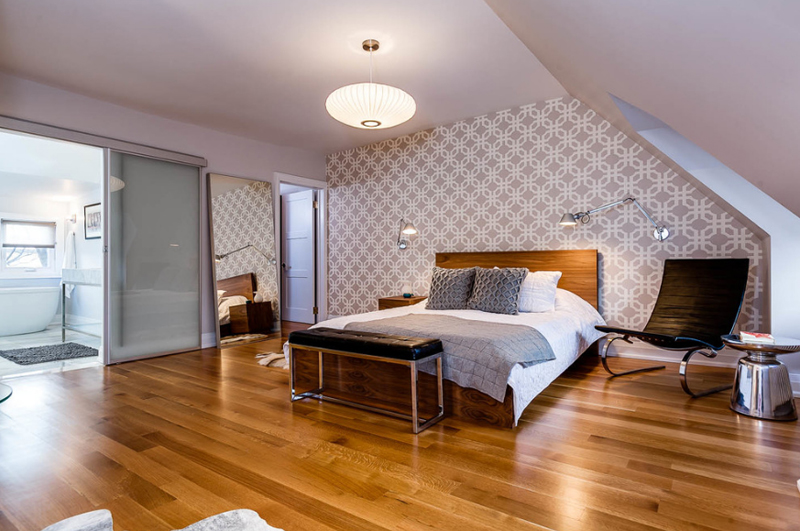 This bedroom is stunning. The wooden floors are beautiful. The black chair beside the bed looks pretty comfortable and matches the bench by the foot of the bed. The colors are complementary and not too overpowering. Neither do they outshine one another. Even the wall colors and the pattern work out well in this bedroom.
9. Refined Revelry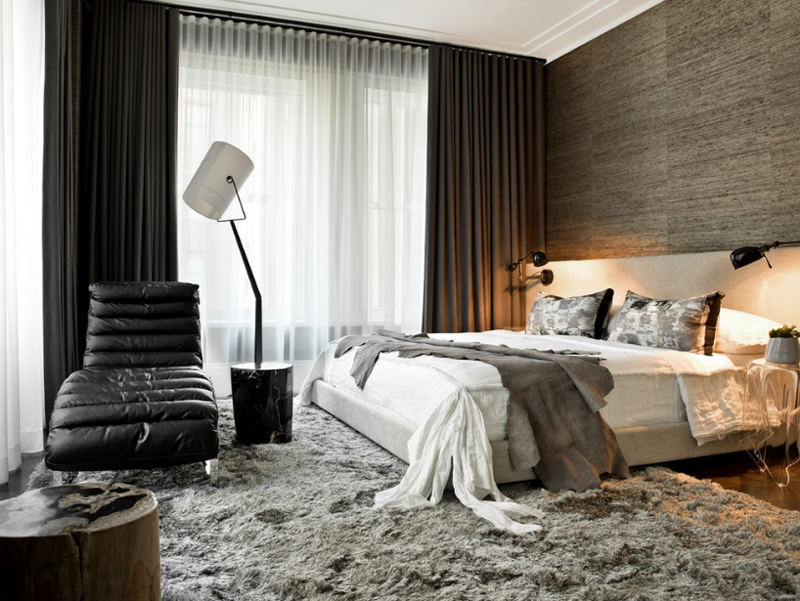 This lounge chair surely looks like something not placed in a bedroom, but since it looks so comfortable I think placing it anywhere in the house would always be a good idea. The color palette of this bedroom sure looks sophisticated as much as it lacks a hint of color – but surely this one is loved by a lot of people.
10. St. James Avenue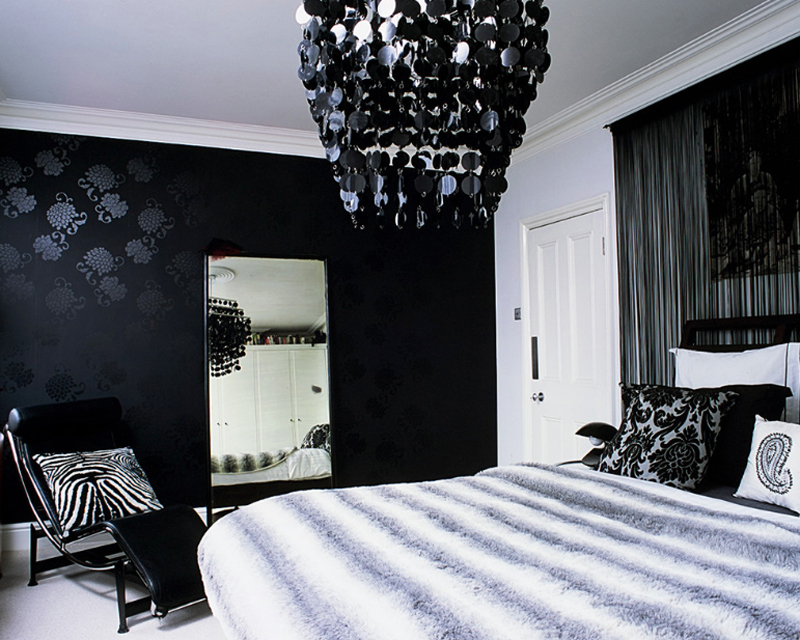 Talk about a bedroom that lacks color. Another black and white bedroom with a stunning wall paper that blends well with the black lounge chair on the side. Also, I think that the chandelier in the middle of the room is so retro, it matches the prints of the pillow cases and the make shift curtain on the wall.
11. Vivienda Unifamiliar en Cangas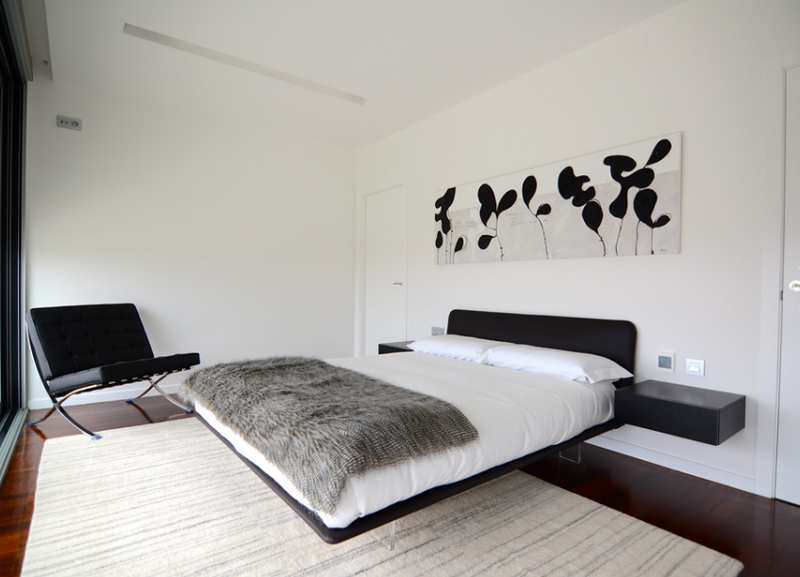 Black and white bedrooms like any space in the house that is black and white looks exceptional. It never goes out of style, that's for sure. A classic and traditional look that will never cease to impress people who are both into fashion and home design. The hanging feel of the bed in this picture is just fascinating.
12. Cardigan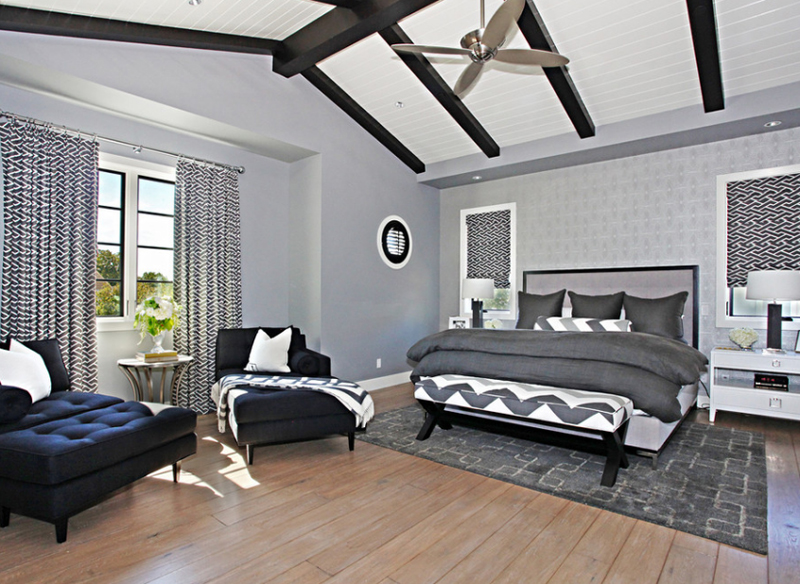 Grey, black and white combination for this bedroom is somehow dark in a way – but I think that it might just be how the picture was taken, but this bedroom looks really comfortable. The wooden ceiling match the wooden flooring and the cozy lounge chairs on the complement the colors of the wall.
13. Modern Mountain Architecture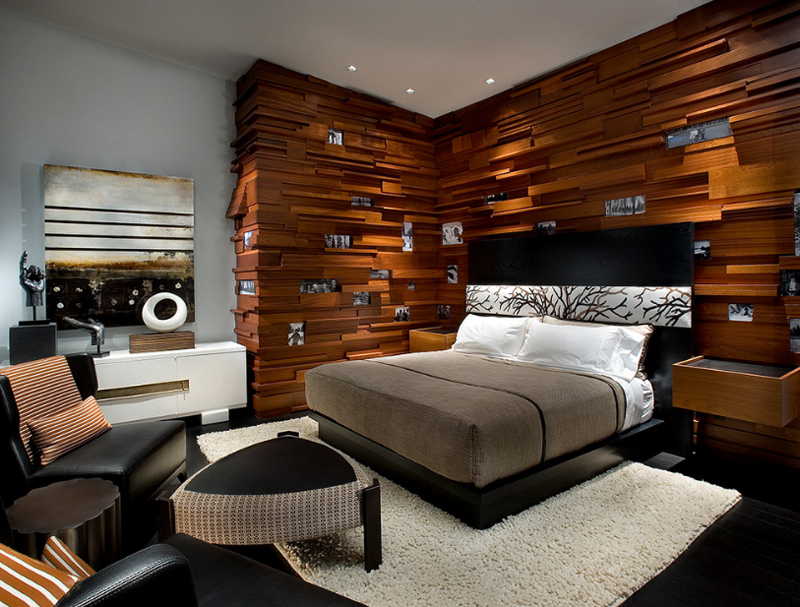 I can't say that I'm a fan of an entire seating in a bedroom. I know that every so often we would want sit down on a chair instead of the bed to avoid being sleepy especially when we want to read – I mean, being on the bed makes you too comfortable to really sleep; but I think that having an arm chair or a lounge chair is enough and a set would not be necessary.
14. Wellshire Contemporary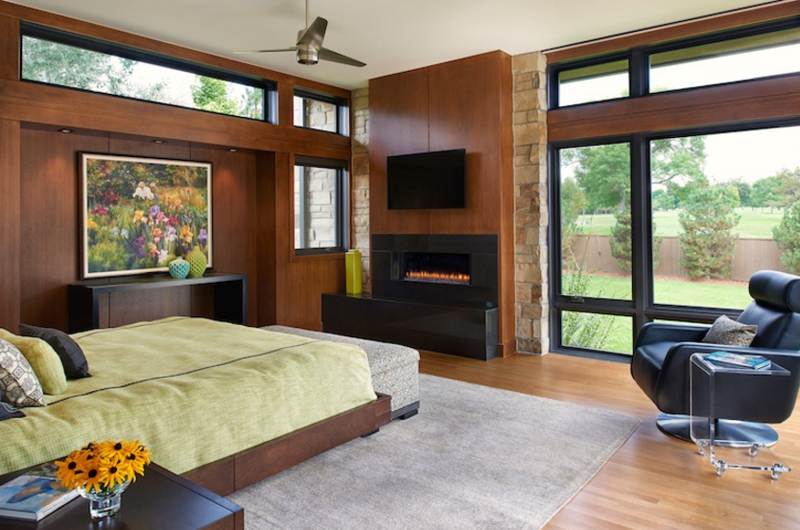 At the beginning, I was worried I lost the details of this photo – but thank heavens that I realized it was from Ekman Design Studio. This contemporary bedroom is just crazy awesome – it might be simple, all-boxed in and pretty much cornered in the most literal sense, but I think that this is one is a classic look.
15. Conrad Residence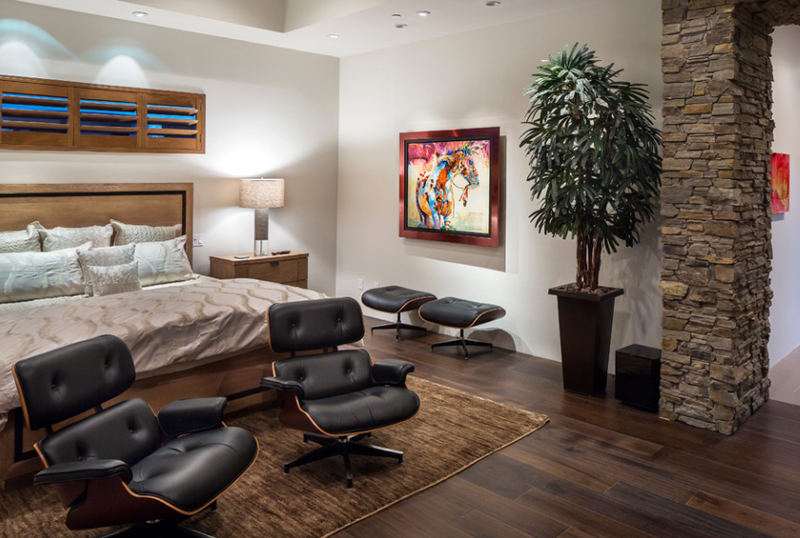 Another of those mid-century chairs that I told you about somewhere in the beginning of this list; only in this picture, we can see that they somehow separated the combo (for staging purposes, I suppose). The contrast of textures in this bedroom is just so fascinating and interesting all at the same time.
16. Contemporary Bedroom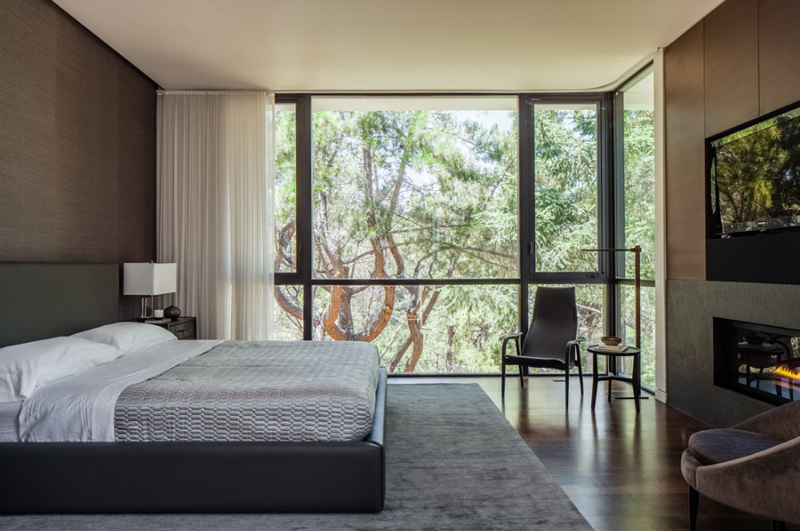 This is one bedroom I didn't want to miss (as to sharing with you) because of the awesome glass wall it has that shows the trees outside. Like, this is one common contemporary bedroom but with expensive looking furniture and decorations and a stunning view of the outdoors.
17. Puesta Del Sol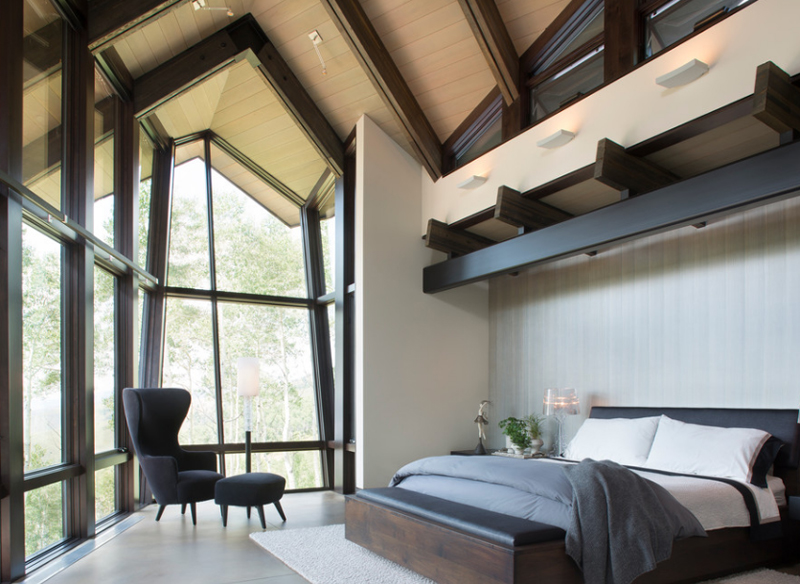 This high-ceilinged bedroom is just so beautiful. It is so large, I think people can actually run around this space in a bike! Even when this space is large, it has minimal things in it which makes it even more interesting, safe and comfortable. I think if you do not like conflict and peace of mind, this is the place to be.
18. Church Street Residence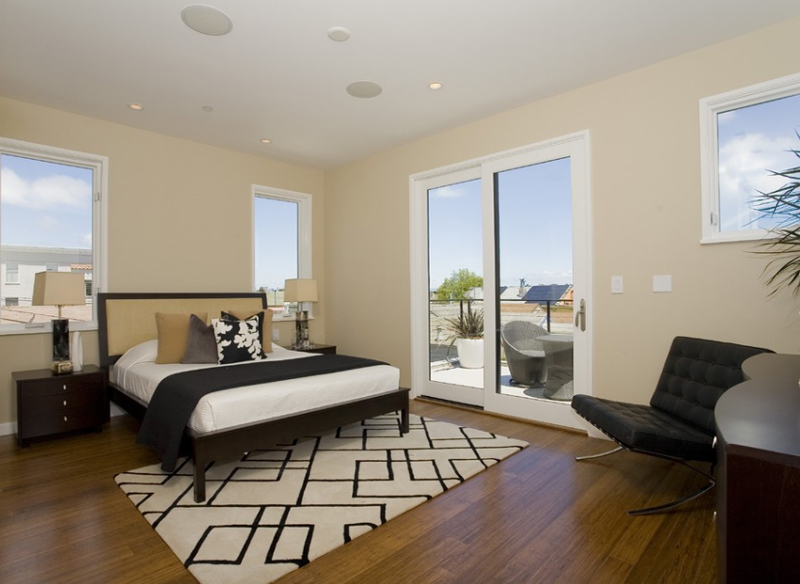 We are looking at a simple, contemporary bedroom I'm betting close to the sea. The aura of this bedroom seems like something we feel and see in those beach homes we usually share in here. As much as the outside looks beautiful, it looks really humid. The contrast of the colors in here is just neat but I wish the walls had more color.
19. Lispenard Street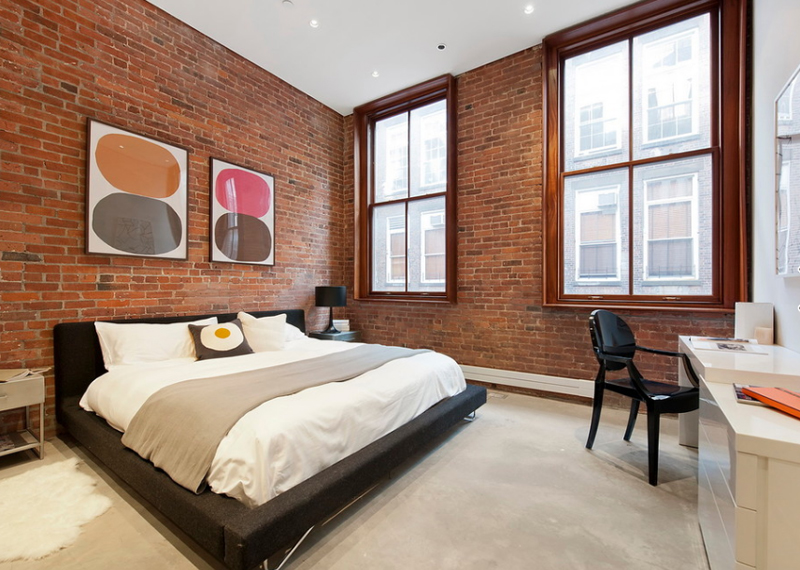 I totally love lofts or any space with brick walls in them! I don't necessarily mean having the entire house in bricks – at least an accent wall would do (at least for me). Well, anyway, I think that this bedroom looks fascinatingly beautiful and with a view of the neighborhood, I think this place rocks!
20. Warren Mews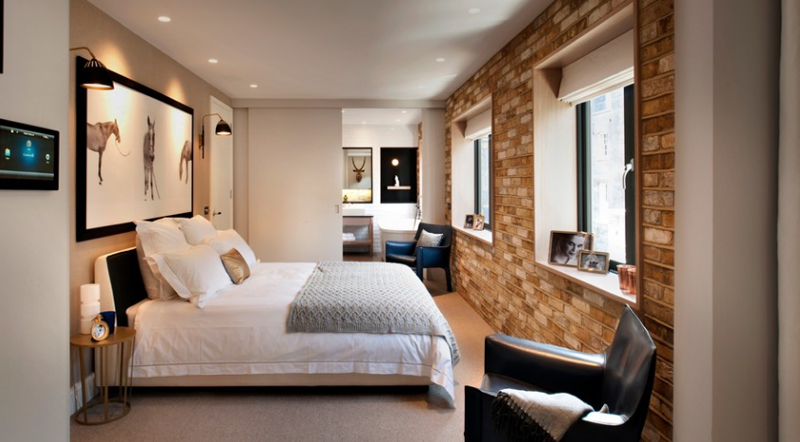 Interestingly, this bedroom seems to have an accent wall of a yellow-orange colored bricks. As I was telling you about it from the picture before this. I totally love the aura of this space and the color combination in here is just so earthy, it feels natural.
There you have it guys, a list about 20 Beautiful Black Chairs in the Bedroom that I think is totally neat. We all know how much stunning black is and how much it goes well with anything – just like the color white. With that in mind, take another look at the 25 Fancy White Chairs in the Bedroom and go ahead – compare and contrast!