20 Bright and Calm Modern Bedroom Designs
There are bedrooms with bold and bright colors to create a lively aura in the space. Most of the time, this is seen in bedrooms for teens and children. But most adults would prefer light calming colors which will make it easier for them to relax.
Do you agree?
Aside from the colors, the choice of texture and patterns also has a great impact to the overall aura of the space. Lighting is also an important factor, which of course includes the position and size of windows.
If you want to achieve a bedroom that is both beautiful and relaxing, we have collated some modern bedrooms that will fit to that category.
Take a look at what we have collected for your reference of calming modern bedroom designs.
1. Bolinas Beach House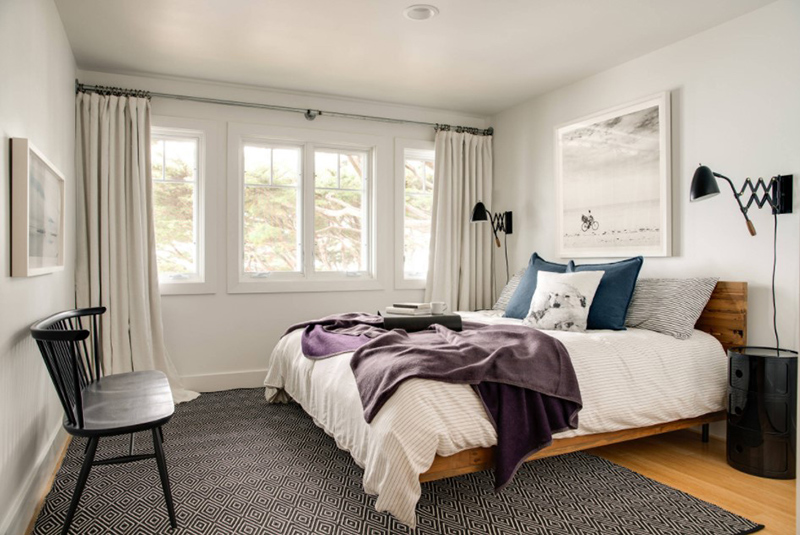 A traditional beach-themed house in a Scandinavian modern style. The interior is more minimalist and subdued with monochromatic color scheme. It's cozy, light and airy, and no-fuss space that would be relaxing to guests.
2. Hill Country Residence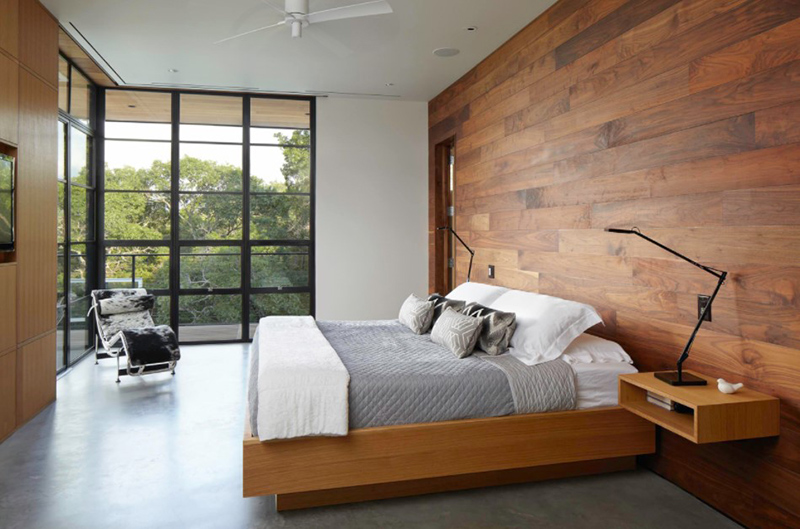 This bedroom has a contemporary flow with a warm setting for daily life. Its interior is a mix of warm natural finishes such as stained wood with gray tones in concrete and local limestone.
3. Burraneer Residence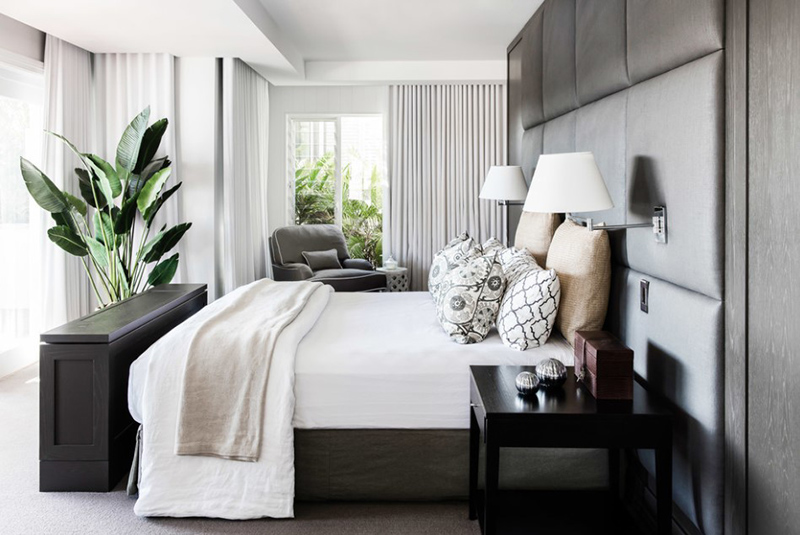 The upholstered headboard wall in a large-scale grid mitigates the long and narrow dimensions of this bedroom, making it appear larger. It is nice that it used contrasting colors in the bedroom while adding plants to it too.
4. Modern Master Bedroom Interiors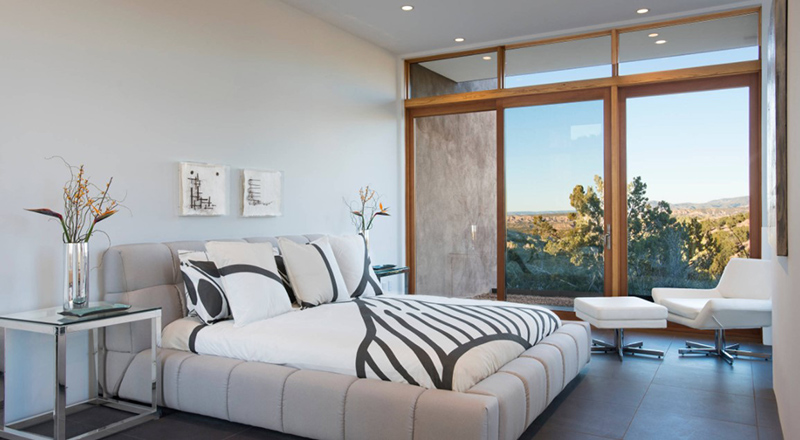 A mid-sized minimalist master bedroom with gray porcelain flooring and white walls. Love the bedding set which gives the space a unique personality. The large windows bring natural light into the entire area.
5. Benedict Canyon Contemporary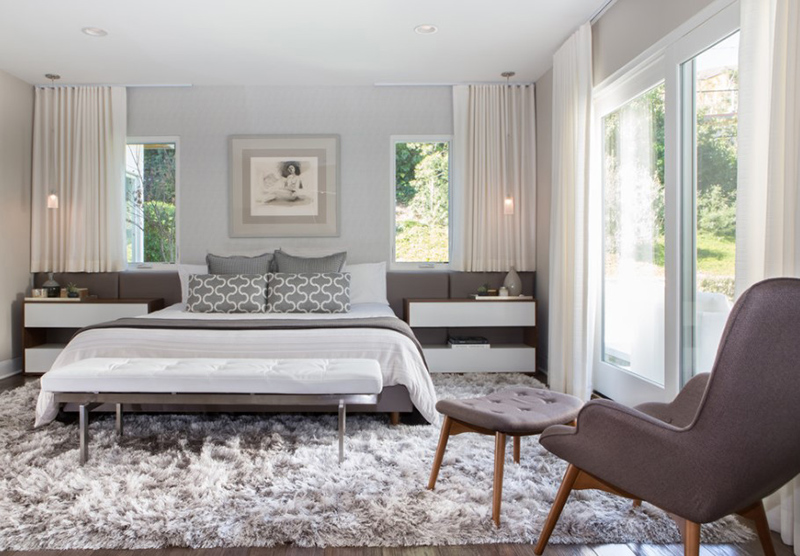 Gray brings a warm hue to the bedroom which lends it a sense of calm. One thing that I love here is the fluffy rug! Aside from giving a soft area to step on, it is also an added texture to the bedroom.
6. Little Polgarron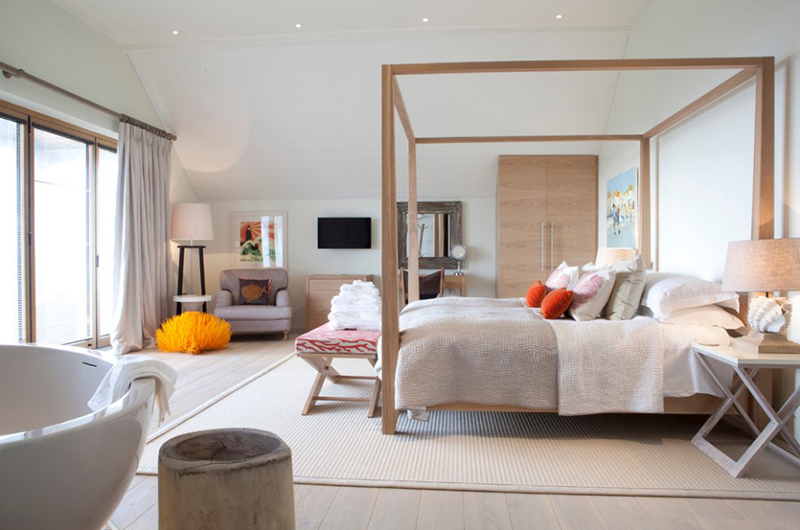 If your bedroom is as nice and as organized as this, you will surely get a good sleep. Its neutral hues also add to its calmness while the large windows bring natural light to the bedroom during the day.
7. Rowhouse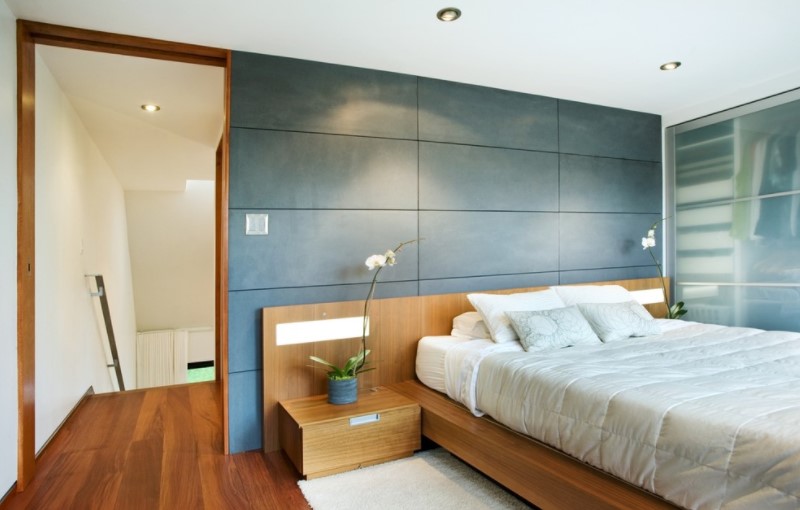 A modern bedroom with medium tone wooden flooring and a large blue wall. The combination of wood and white in the space makes it look really calming.
8. CT Pool House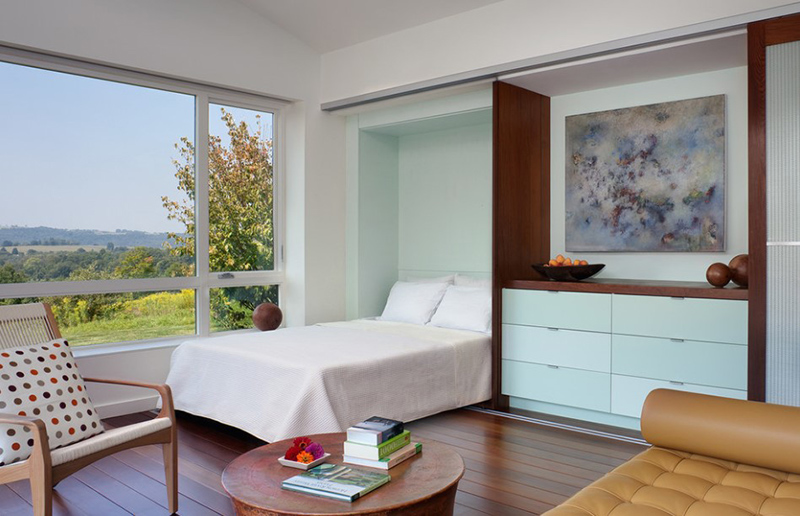 Apart from the good view from the bedroom's window, it is a good idea to use light colors in it like the ones we can see in the drawer.
9. LG House – Interior
You can see various textures in this bedroom from the bedding to wooden bed. It also features a large glass window to get a good glimpse of nature's beauty outdoors.
10. Rising Glen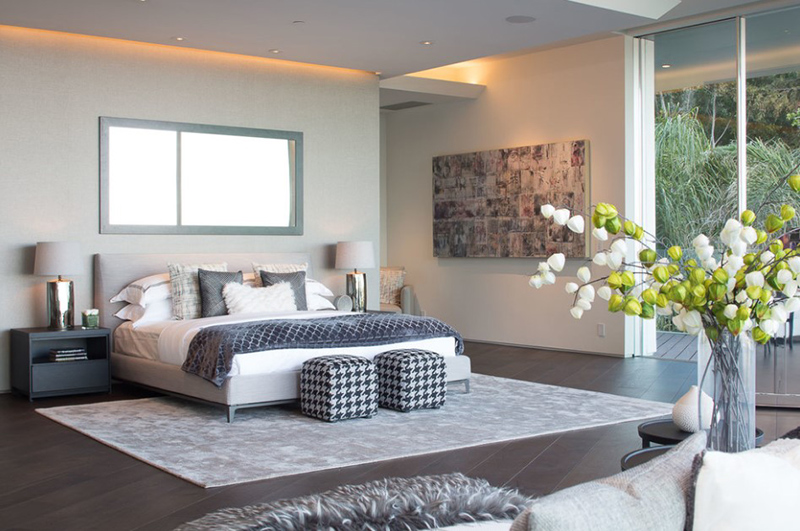 A master bathroom that uses natural materials and textures to create the feeling of bathing out in nature. It is Japanese inspired with a modern mix in its design. The use of a bamboo ladder gives it a Japanese feel.
11. Fontana Interior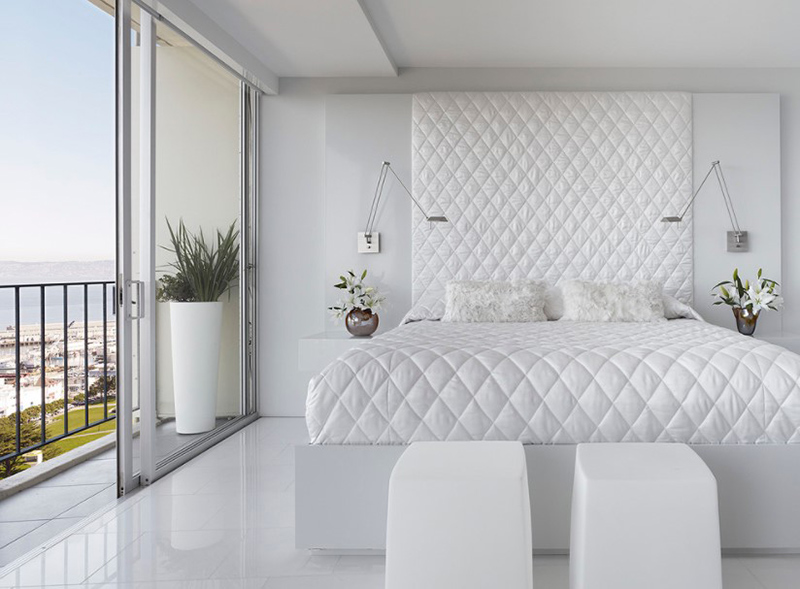 The owner of this space wanted to turn their apartment into a something similar to a high-end hotel getaway. With that, the designers arrived at this sleek, exciting, sexy, and calming bedroom.
12. St. Helena Luxury Inn/Residence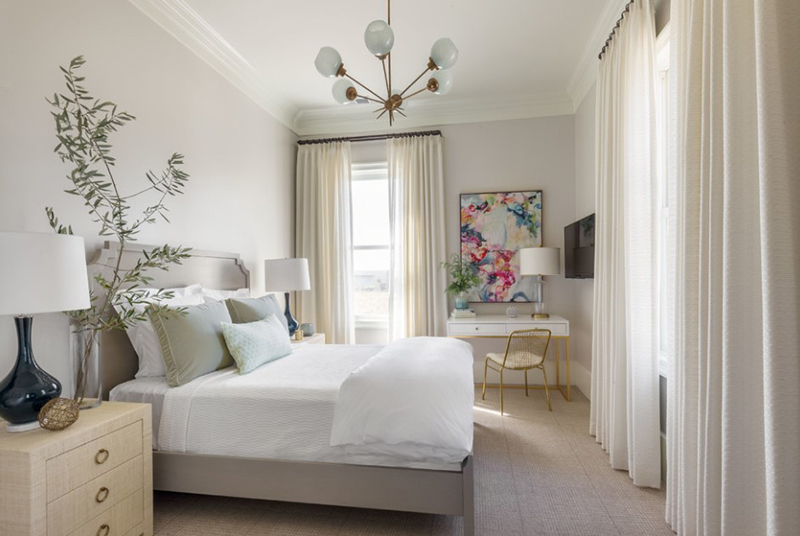 You can also layer textures in a neutral space like what we can see here. It turned out to be like a relaxing retreat!
13. Flat in Kiev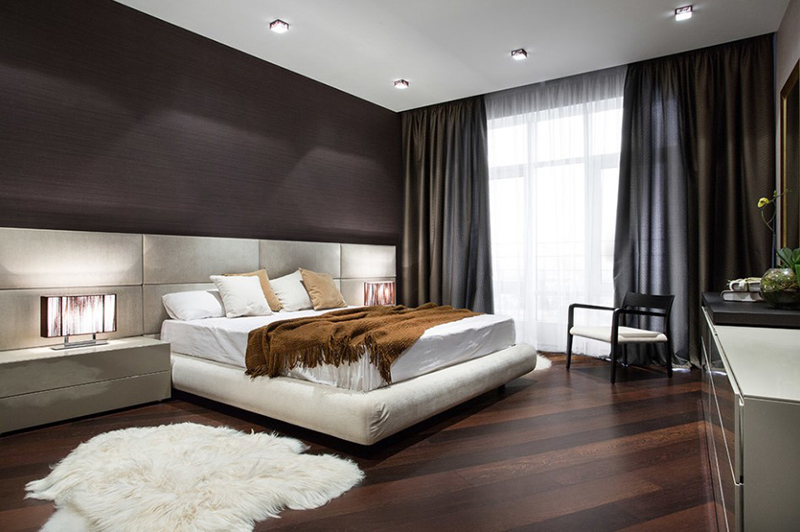 The wooden features here are hard to miss because of its appeal. Aside from the flooring, everything else in here looks really amazing.
14. The Cliffs at Walnut Cove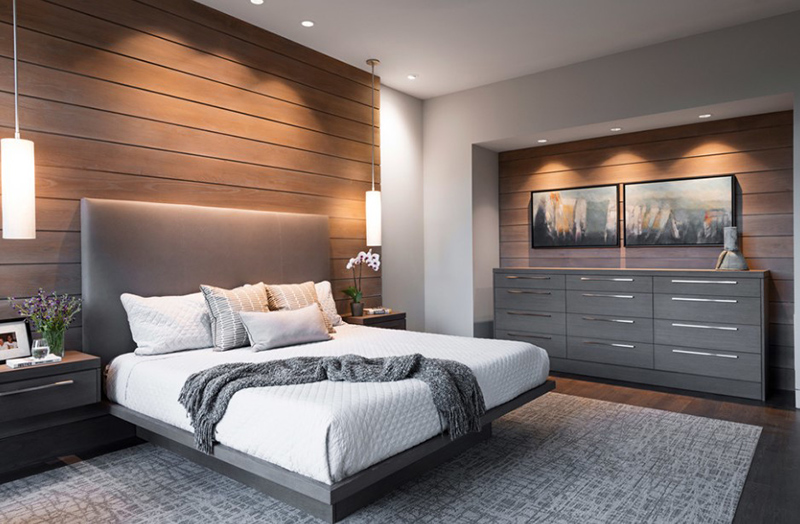 The designers drew inspiration from traditional prairie motifs. The bedroom has a strong theme of horizontal lines integrated with a natural, woodsy palette and a gallery-like aesthetic on the inside.
15. St. Michael's Road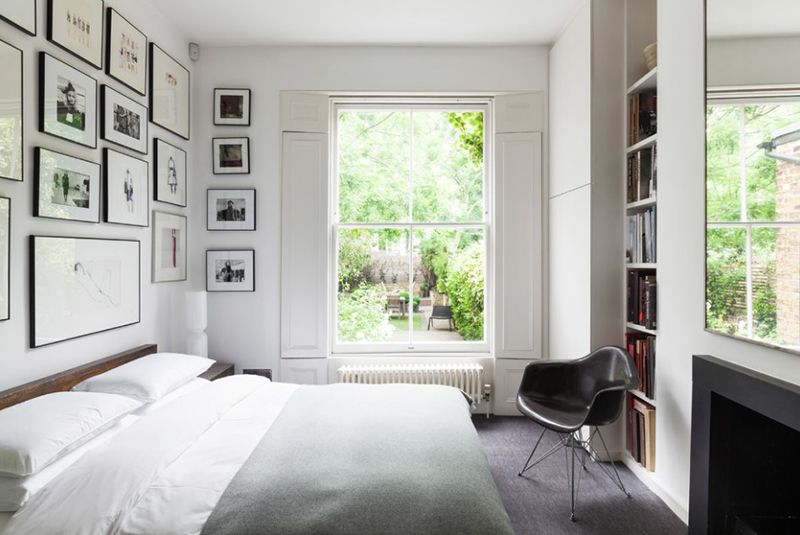 A small bedroom can also look beautiful by adding a gallery on the wall just like what they did to this bedroom. It is also bright because of its white colors and the light from the window.
16. Sugar Bowl Residence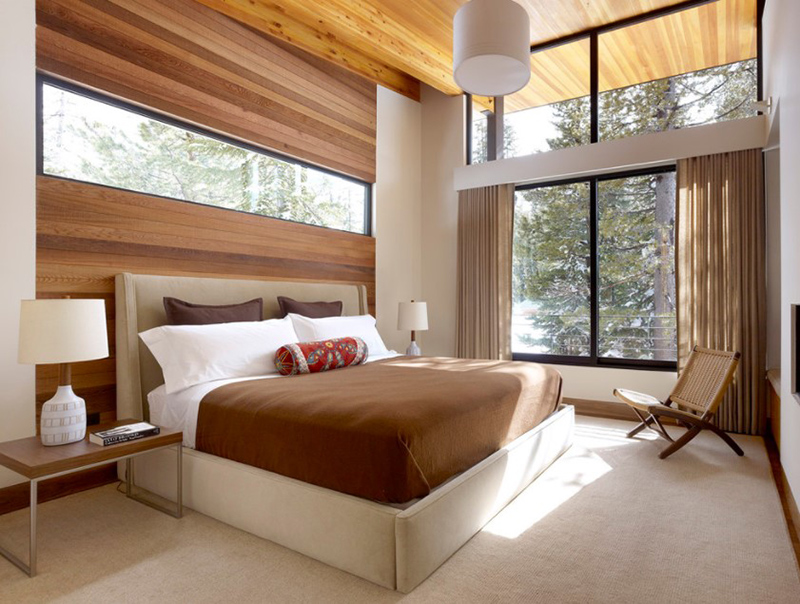 When you put brown and white together, you can come up with a bedroom with neutral hues that reflects the beauty of nature.
17. 151 Biscayne Condo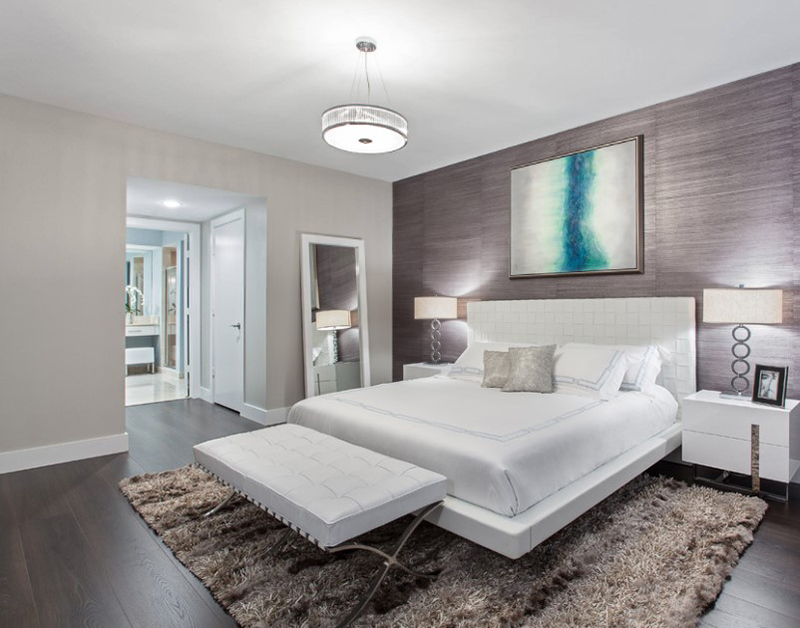 A luxurious bedroom that has that hotel-like appeal with its choice of decors and accessories. Love the effect of the area rug in the entire space as well as that wall decor.
18. LAX series Storage Platform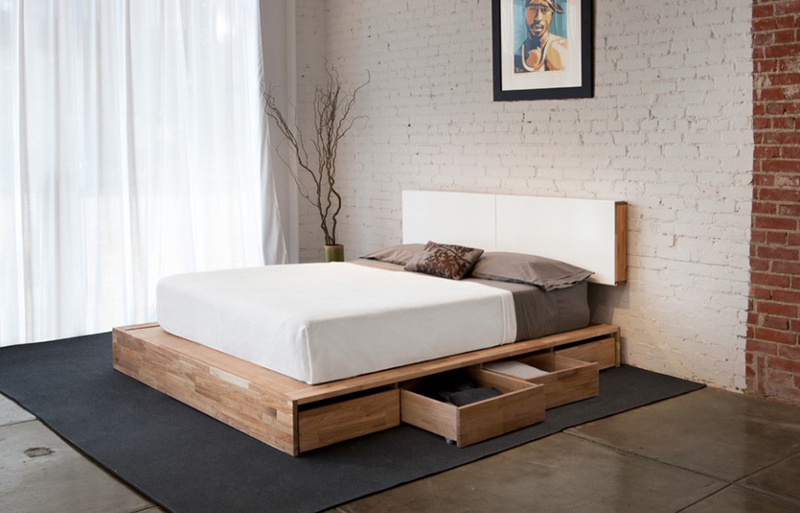 You can get rid of the clunky under-the-bed storage containers and replace them with this impressive and stunning alternative. Its wooden material is a good match with the brick walls.
19. Trillium Apartment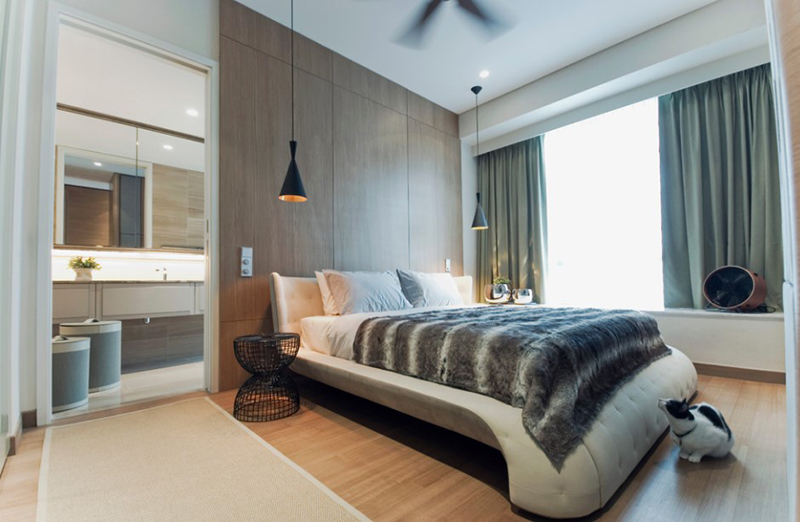 A lovely bedroom with an ensuite bathroom which is shown in the image. The bed cover adds a unique texture to the area while complimenting with the wooden features in the bedroom.
20. X61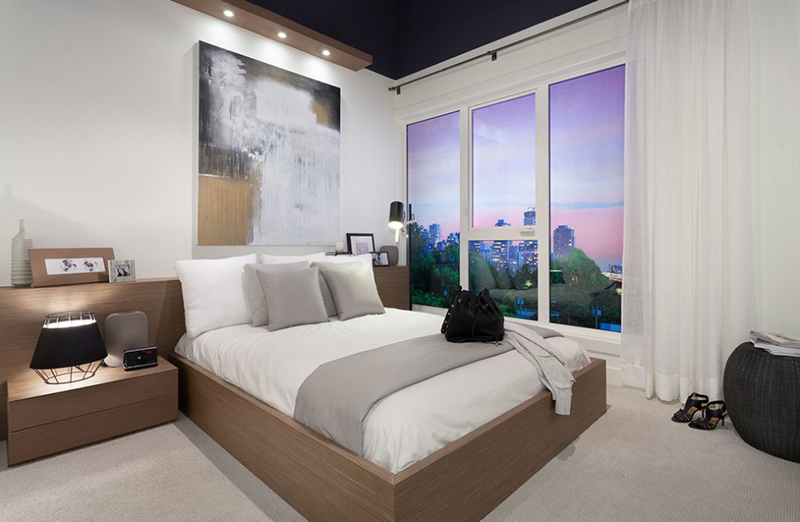 A simple modern bedroom with a combination of white and wood in it. The large window brings in natural light to the space which adds to its brightness during the day. When night time comes, the window is a good spot to take a look at the view outside.
Who wouldn't want to sleep in a bedroom as beautiful as the ones above? Aside from the design of the bedrooms, its overall aura is also really nice for sleeping and relaxing. You can see that there are different factors that made the bedrooms calm and bright. Did you notice what these are? Of course, it would include lighting, layout, the position of windows, the color scheme and even the view from the space. Now can you tell me which of the bedrooms you like the most?