20 Beautiful Bedrooms with Cushioned Accent Chairs
Accent chairs come in different types and these can look lovely in the bedroom.
When we hear the word 'cushion,' I think that what comes to mind for the most of us is 'comfort' and coziness. Although, having a cushion in your seats or chairs does not necessarily mean that these chairs are really comfortable, because, of course, this still depends on the material and our personal idea of what comfort is; but most often than not, when we compare a chair without cushion and the one that has one – we know that we'd usually prefer the one with a cushion.
Today, the list that we have for you is about 20 Bedrooms with Accent Chairs with Cushion. These chairs come in different colors, designs, concepts and at some point, even when you think that the chairs actually look common or are common, you and I both know that these chairs are fabulous and really stunning! Check out the list and tell us what you actually think about them!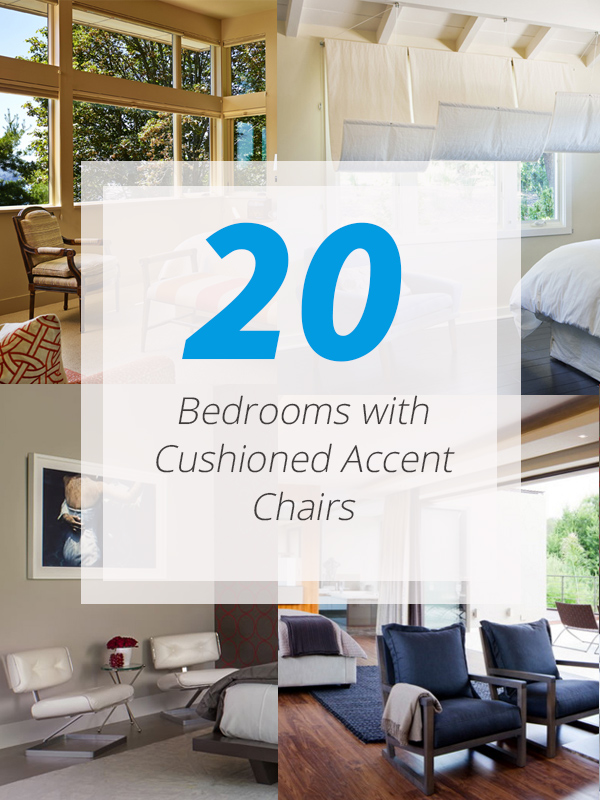 1. Miami Beach, Florida Condo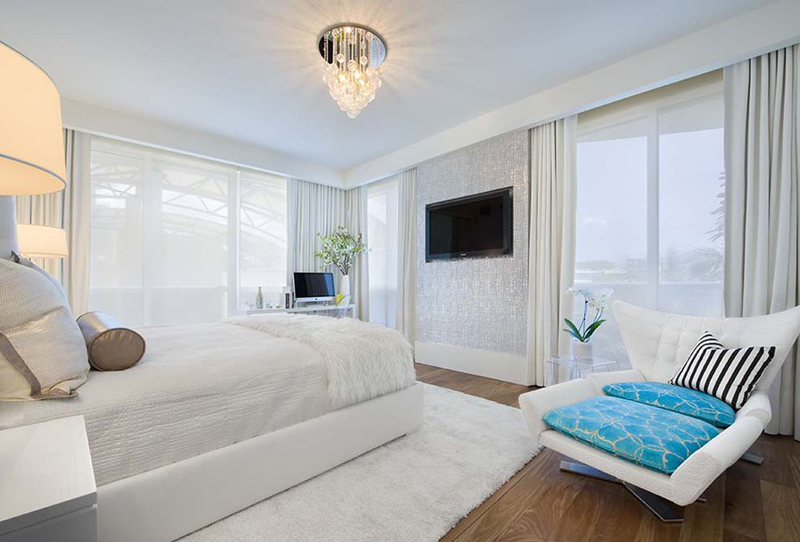 From the size of this accent chair, I can actually say that this sure looks fabulous and really comfortable. As I have said above, we still have preferences and what I love might not be something that you actually like – like when we talk about comfort and coziness of chairs with cushions.
2. Modern Manor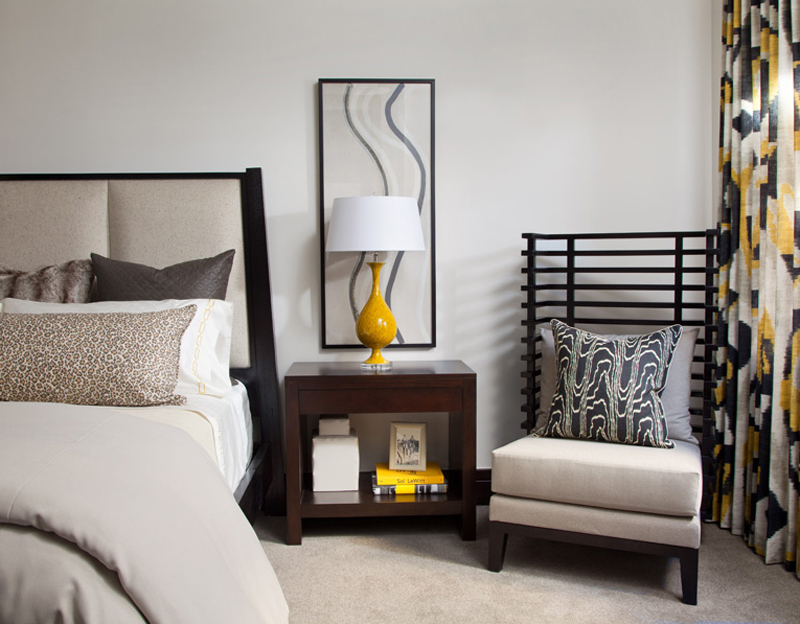 The chair beside the bed sure looks unique and pretty awesome! The back rest doesn't really look that comfortable but it looks really unique and interesting. At this angle, I like how they made use a couple of textures and lines even when they used neutral tones for the most part of this space.
3. Orange Grove House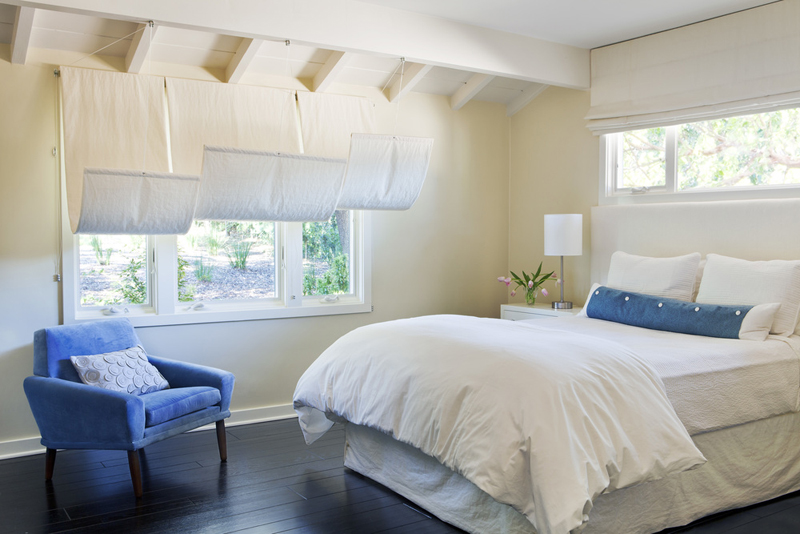 The white and blue combination is really simple but is really familiar – like its home or something. I love blue, but I don't think that's the reason why I think that this color combination is like a match made in heaven; or maybe I said too much? What do you think about this space, though?
4. Parkwood Road Residence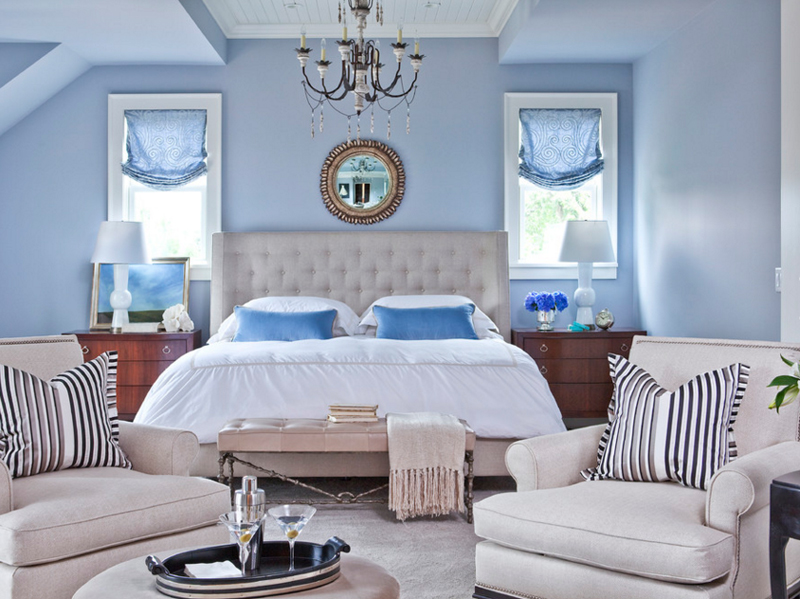 Another white and blue combination, only this time they added browns (the night stands) and stripes (as seen in the throw pillows). As much as this bedroom looks really inviting, I would like to rethink the chandelier in this bedroom though; it's nice, but I think there are better choices out there.
5. Poinsettia Heights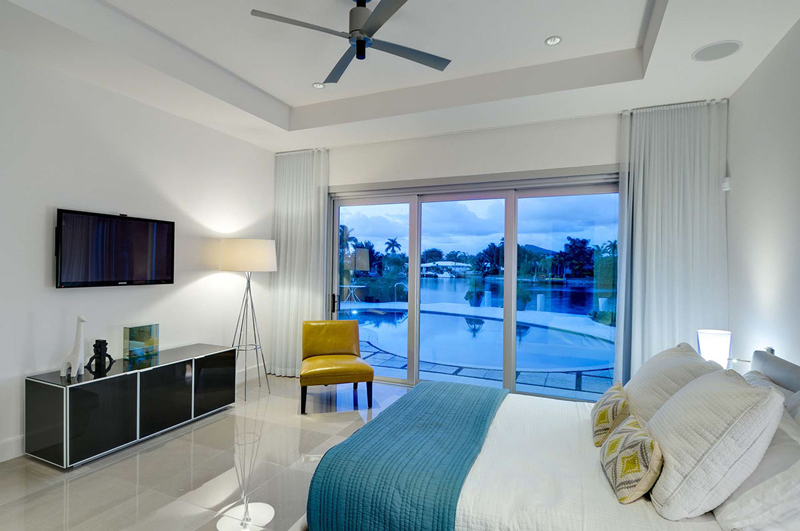 The view of the swimming pool outside creates a more comfortable and cozy space If you actually think about it, this bedroom actually looks like a hotel room – luxurious and far more cozy space than a regular bedroom; of course there are tons of awesome bedrooms in other houses – but at the rate of how this space looks – hotel quality is in mind.
6. Toorak Residence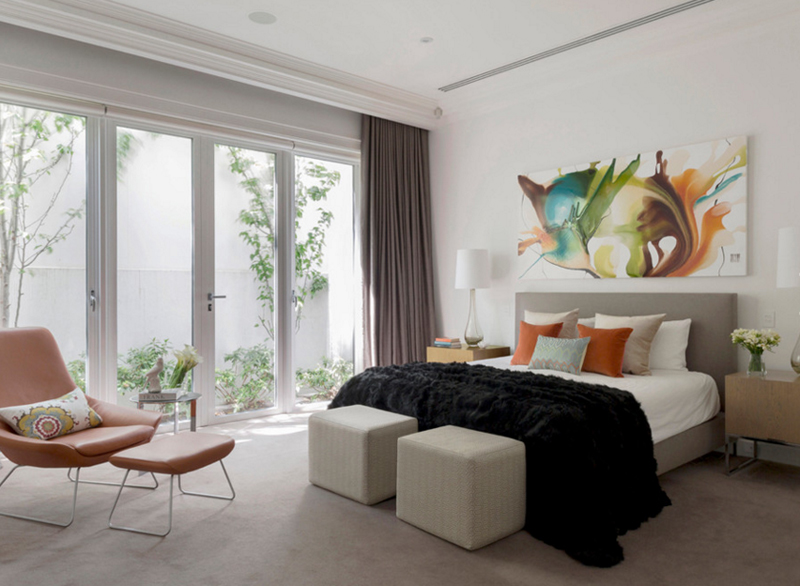 With a fabulous bedroom like this one, I think that sleeping in here would never be an issue for the home owner and visitor's maybe. A fancy interior paired with a stunning aura and neat furniture, this is one nice bedroom to actually beat. Inspiration is indeed a key to awesome spaces and this is one ideal example for that.
7. Triple Crown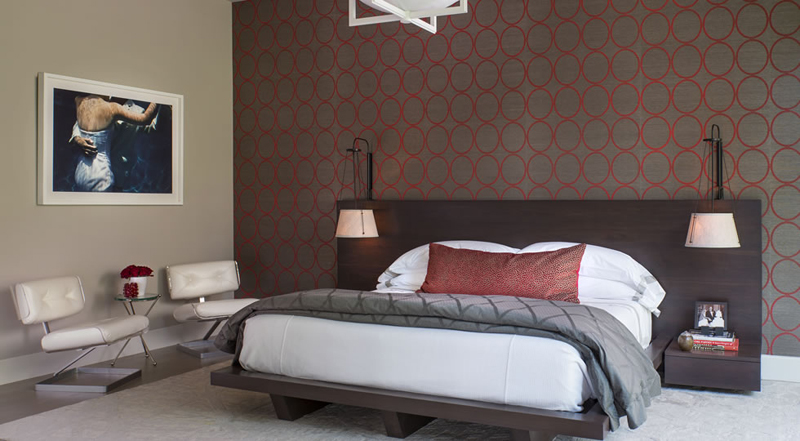 The headboard of this contemporary bed sure is cool – it's something that we do not see every day but is something that we'll enjoy admiring. The headboard connects to the lighting fixtures and to the night tables on the sides. What they did on the contrast with the bed and the chairs sure is neat.
8. House in Granada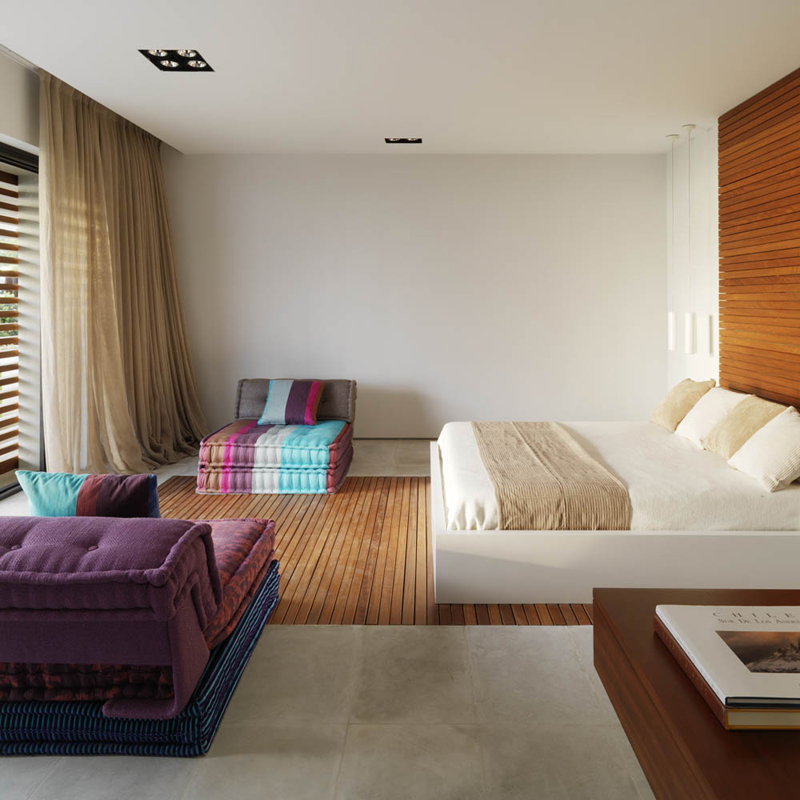 The seats available to this bedroom are cool because of the fun colors it actually has. These chairs look really comfortable and pretty, I want one at home! Don't you just like how much crazy it looks? They add fun and color to this contemporary bedroom in Granada.
9. Mercer Island Northwest Contemporary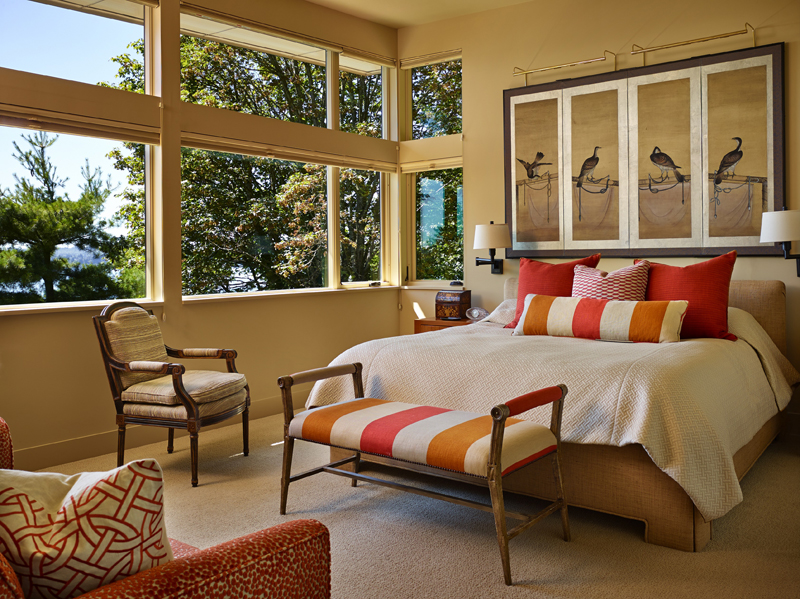 The color combination of this bedroom in Mercer Island looks rich and calming. Although we do not really associate red, orange or yellow with calming the senses or something, seeing this bedroom, I can actually say that it looks relaxed even when it somehow strikes something in my brain.
10. Modern Residential 15A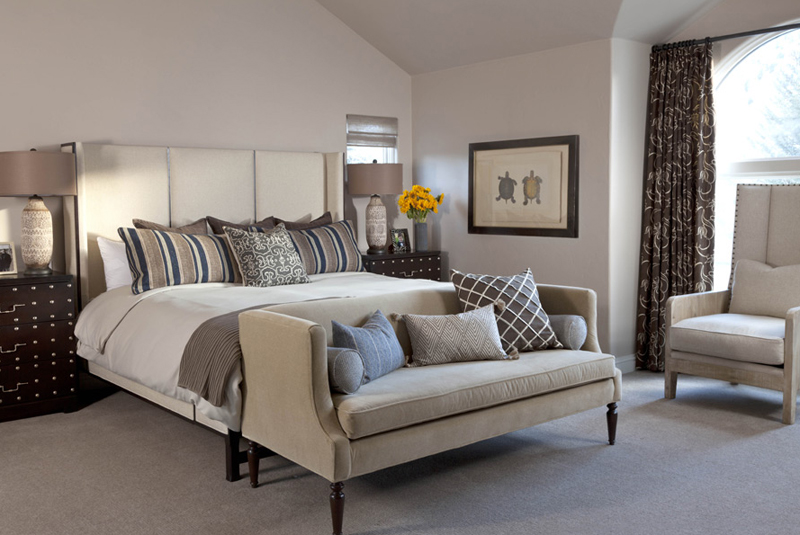 We see that there are two charming seats in this bedroom, the armchair by the window and the one at the foot of the bed. Both look nice with their neutral tones and I do not really think that they came as a pair or something, but they sure match and complement well with the color of the room.
11. Orchard Lake Residence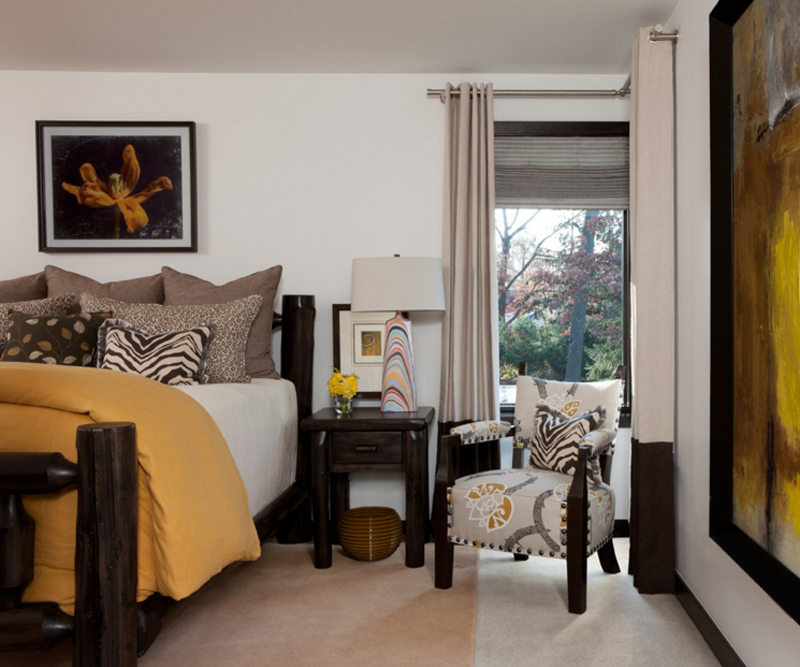 Look at the prints seen in this bedroom! The chair has a fun fabric, the pillows on the bed and the body of the table lamp on the night stand looks fun too! I like how this bedroom has a 'very' corner window. I can't say for sure that this bedroom is small because of the way the window was placed, but I still think that this bedroom is actually fab!
12. House Sed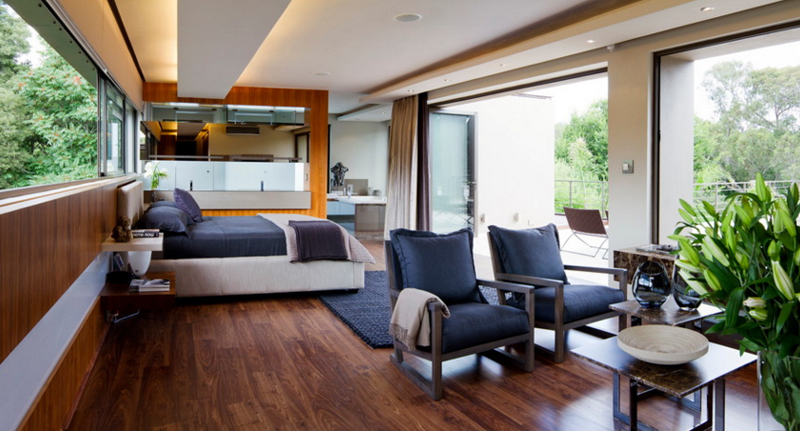 This is one large bedroom with about everything that you'll ever need in one space. A large, comfortable bed, a seating area where you can entertain guests or family members and an access outdoors. Who doesn't want to go out of the bedroom every now and then for that dramatic music video you are imagining yourself being part of?
13. Riverfront Retreat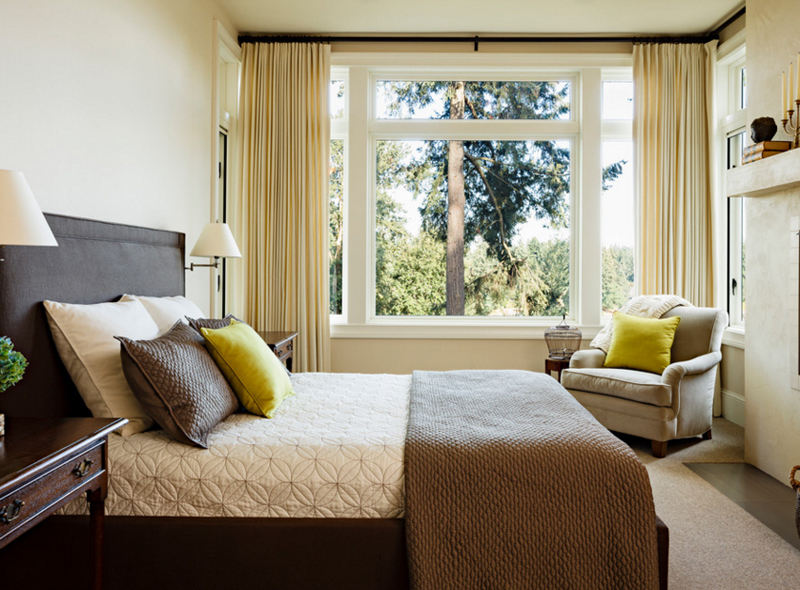 One large, bulky arm chair by the window – something we usually see in bedrooms (whether in hotel rooms or at home); it works all the time and is very ideal since these chairs are usually used as reading chairs whenever we are inside the bedroom. Like anything inside or outside the house or in life, location is one important thing.
14. River Ranch House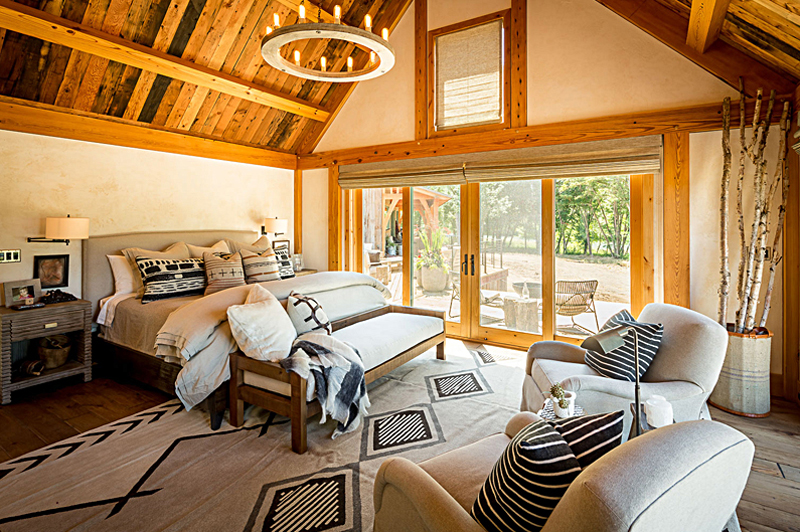 A ranch bedroom with the most comfortable looking furniture! A large bed, a comfortable looking seat at the foot of the bed and the two large armchairs just opposite the bed! I think you'd agree with me when I say that we see awesome prints in this bedroom and it's really looking fab!
15. Palisades Modern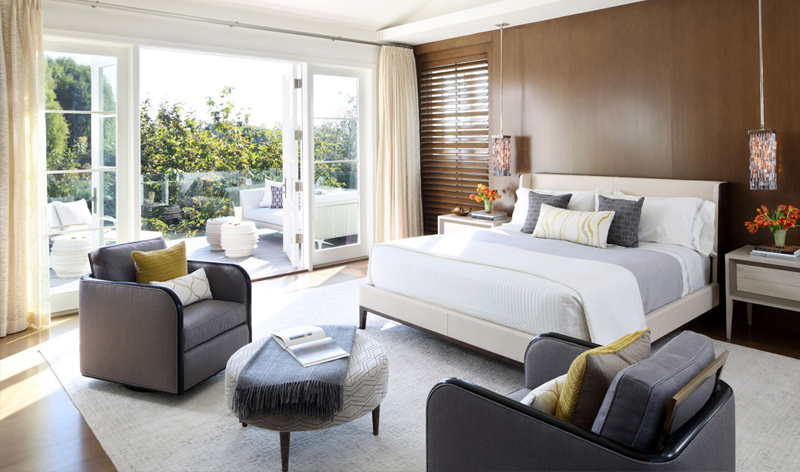 Adding seating like this one in this modern bedroom is something that other home owners consider when asked what they want inside their bedrooms. If you have a large space for the bedroom, a living room seating can be done, while if you have a smaller one, you can just have a single arm chair or accent chair for times when you want to sit down while reading.
16. Regal Rejuvenation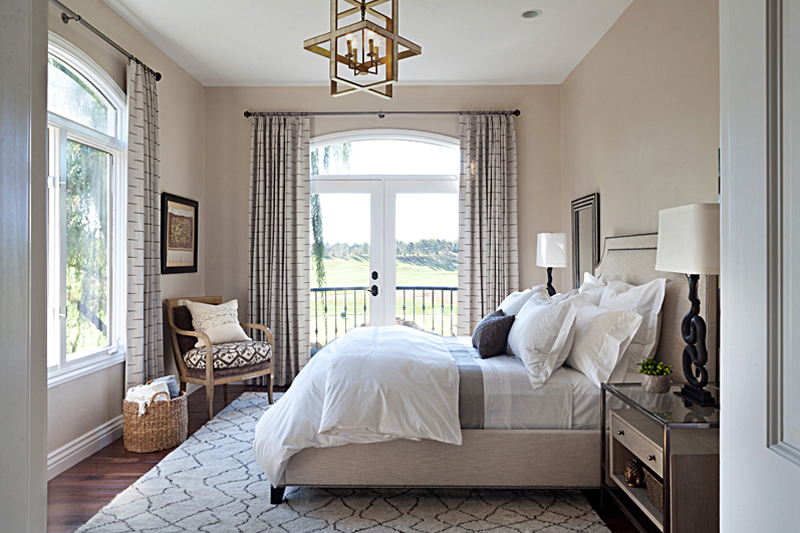 Here is one bedroom with the bed and arm chair combination that we usually see and have in our bedrooms. I personally want having a table and chair inside my room (wherever I may live) because I have tons of reading or writing that I need done – everyday.
17. Master Suite Retreat in a Family Home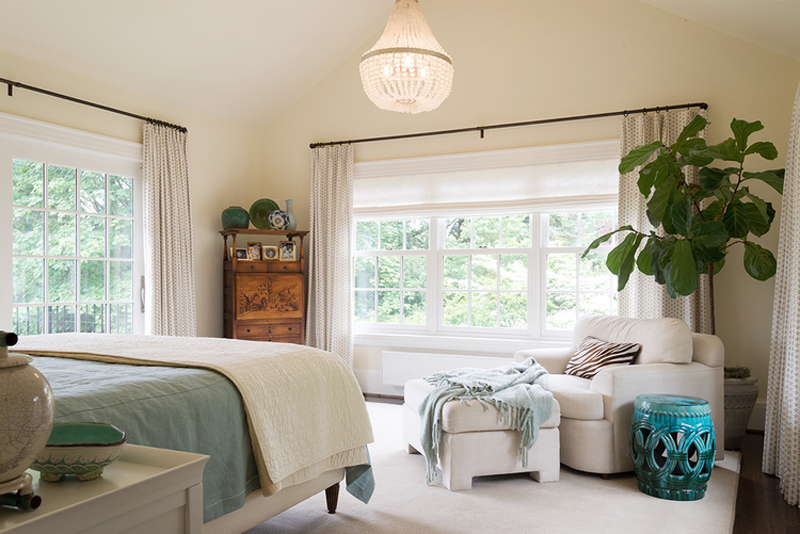 A lovely master bedroom from Jenni Leasia Design. The colors are simple but it looks really homey and fancy. The colors used in this bedroom is a go-to when we are thinking about what color we actually want for the house – may it be in the bedroom or anywhere in the house/
18. Garden Contemporary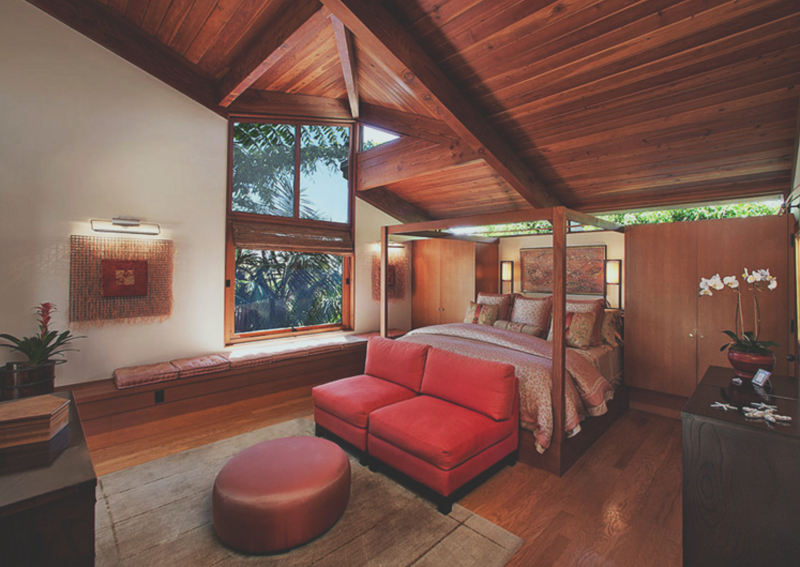 It may just be how this bedroom's photo was taken or that the effect of the materials in here looks Asian or something. The colors are simple but it creates a very romantic space for the home owners.
19. Esquire 2010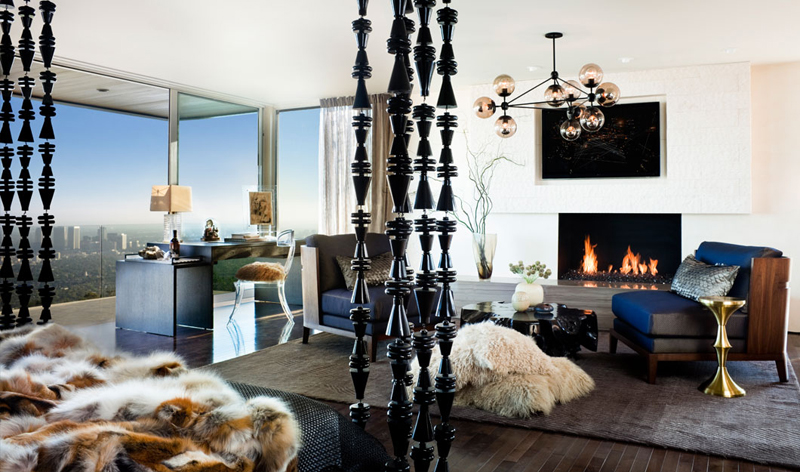 I wish I can see the entire bed in this bedroom shot because this space sure looks fantabulous! The furniture and decorations are really pretty, expensive and awesome! As much as we fancy expensive furniture, honestly, finding the right one for each individual or home is key in choosing the best one – expensive or not.
20. EFG House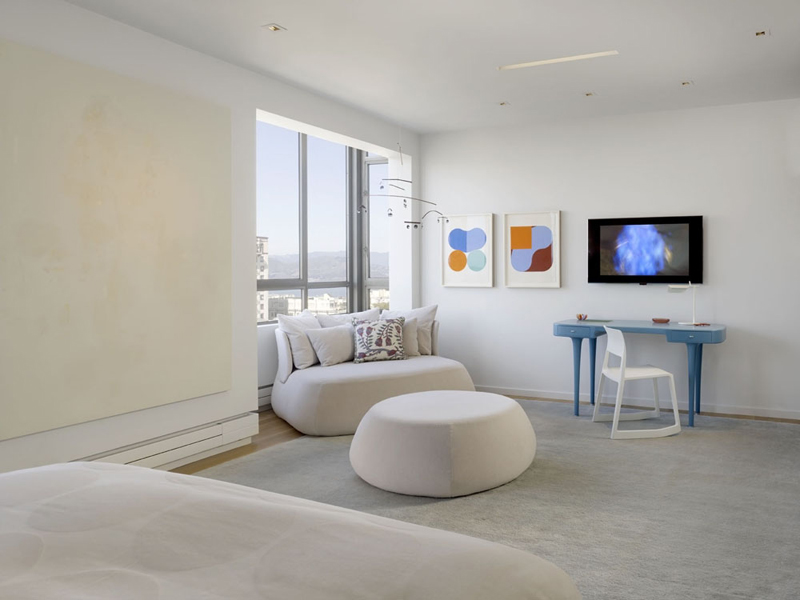 For the last photo in this list, the bed is not as necessarily seen as much as the chairs because that's what this list is all about. What can you say about the large white chair/couch/bean bag in here? Doesn't it look comfy and just awesome?
Well, this is definitely one list that I think allows us to see the wonderful effects a comfortable chair has for the spaces. An awesome vibe for the space, a cozy and homey feel and basically a comfortable space to be in. Thanks for checking this list out and I hope that you can also take a look at the list about chairs with cushions in the dining area and tell us what you think!