15 Sample Photos of Decorating with Mirrored Furniture in the Bedroom
We have featured a list recently similar to this one – except of course that this list is about 15 Sample Photos of Decorating with Mirrored Furniture in the Bedroom and the previous one was about living rooms. This is one interesting thread of photos where we see beautiful bedrooms with fascinating furniture design and choices. Some of the mirrored furniture may have been purchased by the designers or the clients themselves or especially designed for the said projects below.
This list pretty much covers bedrooms with lovely mirrored beside tables, cabinets and drawers, bed frames and even office tables! It's pretty rare to have mirrored chairs or lounges but the list we have below is something you would not want to miss out on. So, without much further ado, let us go ahead and see for ourselves, the 15 Sample Photos of Decorating with Mirrored Furniture in the Bedroom!
Cranberry Residence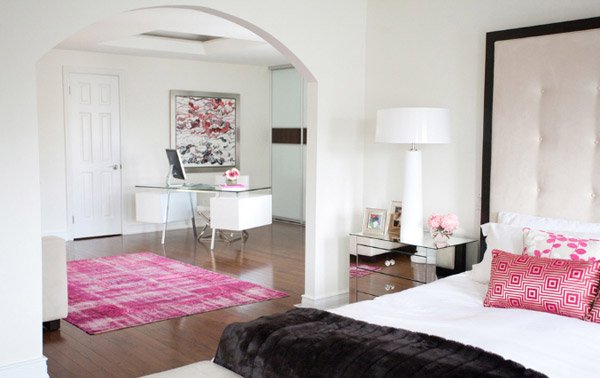 This great working area is just a few steps from the bedroom and feels cohesive with the bedroom palette and furniture. Notice the great abstract piece near the desk. Abstract art mixed in with traditional pieces creates a great soft modern look.
Dallas Transitional Bedroom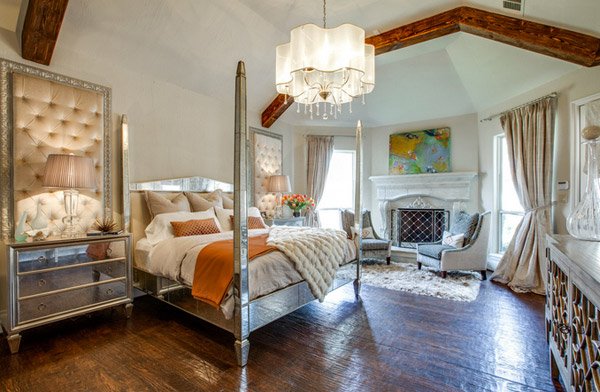 Notice how shiny and reflective the bed frame is; well, also the head board. We'd like to think that this bedroom is owned by some client who likes to check himself or herself out in the mirror.
Good Shepard Project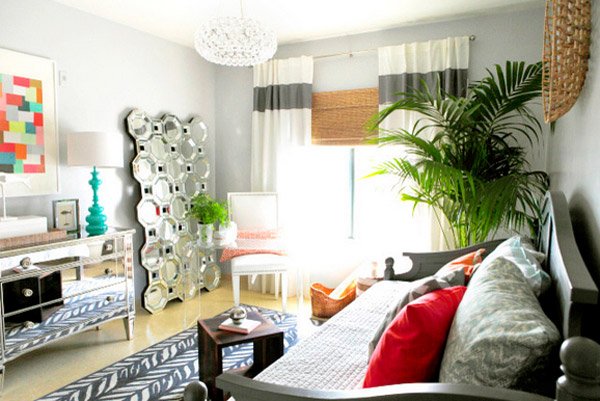 "Using plants, natural textures like the Cliff Spencer wood table and a mixture of soft and vibrant colors was exactly what I wanted," Edwards says. "I opted to use Lucite and mirrored furniture pieces from Z Gallerie to make the room feel light and airy while the plants made the room feel more alive.
Hollywood Residence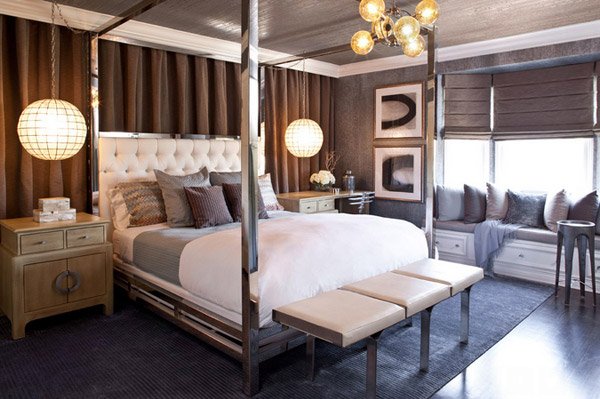 This bed has a similar bed frame from picture number 2. Very reflective material used for the posts and legs. We like the added drama by the lighting fixtures in this bedroom.
Kazazian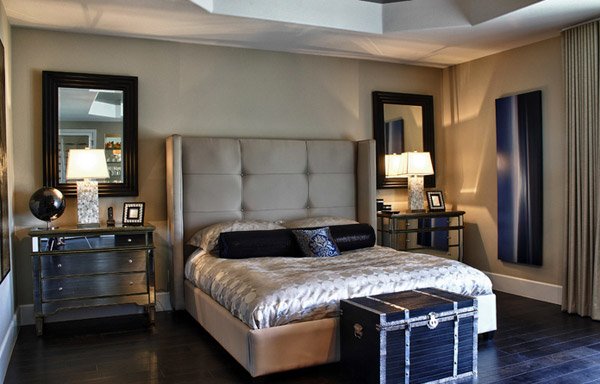 Interior Motives did a great job in creating a space that can be masculine, contemporary and classy!
London Magri Group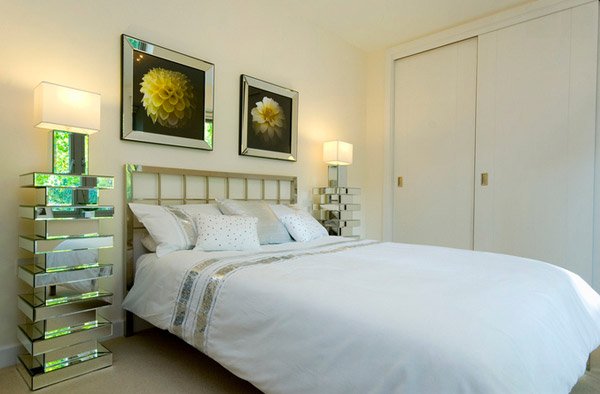 This is one beautiful room to sleep in. Wouldn't you agree? We love the unique side table this space has, pretty envious actually.
Long Shore Home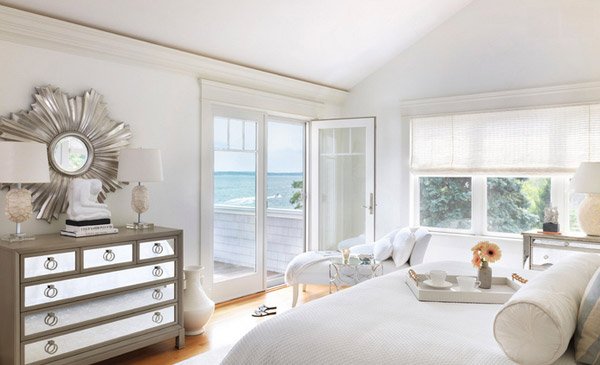 Did you notice the great view that this bedroom has? Well we sure did – even when the table at the foot of the bed sure was distractingly beautiful!
New York Traditional Bedroom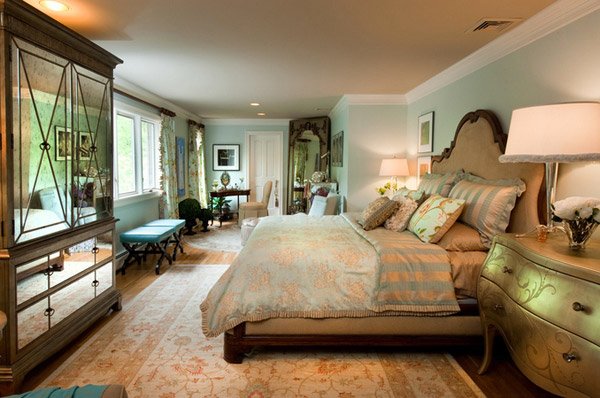 Remember, The Lion, The Witch and The Wardrobe? This is pretty much the modernized version of the wardrobe – in mirrors! We love it!
Summerlin, Las Vegas NV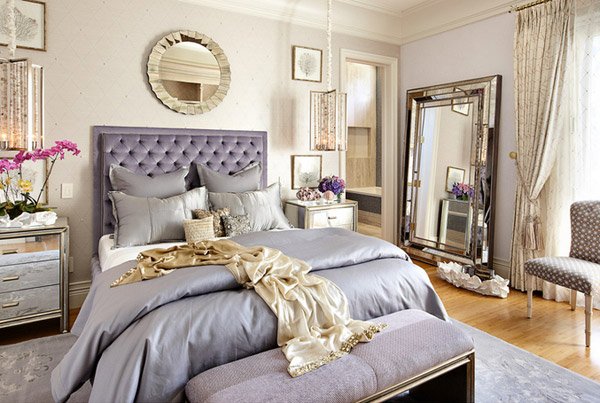 A lovely Las Vegas home! We love the details on the furniture and decor that was placed in this space. This could pretty much pass for a suite in a 5-star hotel!
Tempting Tween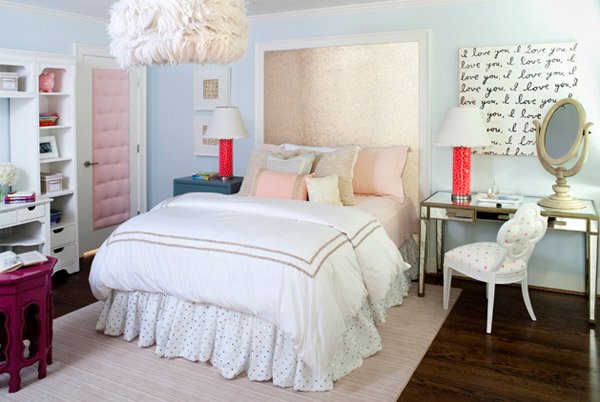 Kristin Peake featured the beautiful table in one of our favorite websites – it's classy and really pretty which makes it pass for either a young lady's bedroom or a grown up sophisticated lady.
The Olivers House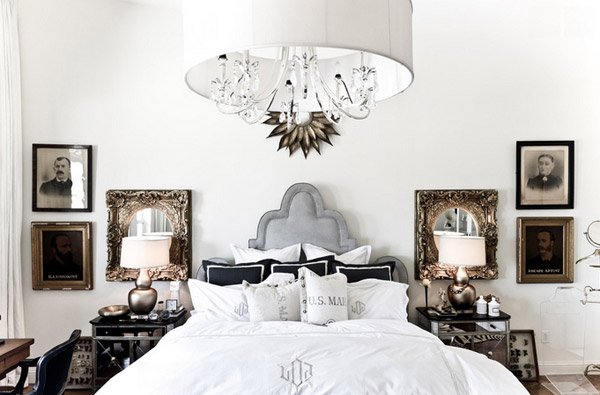 One classy bedroom for one lucky lady. The details are fascinating and very interesting. If this would be your bedroom at home – we think you'd become a home-buddy!
Tholen House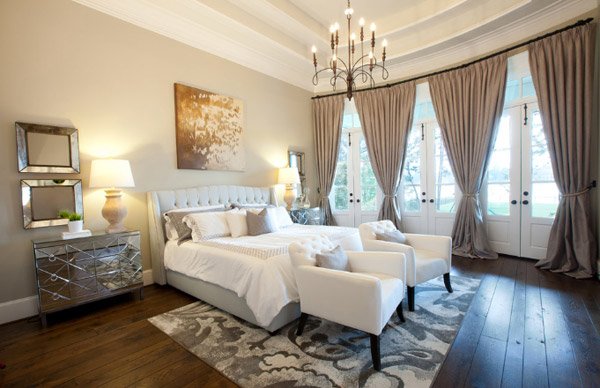 The tray-designed mirrors are pretty. It sure complements well with the mirrored side table!
Traditional Master Bedroom with True Panache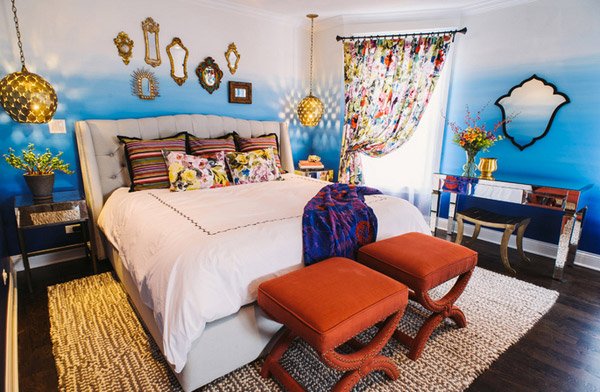 We surely have previously featured this room in one of our lists before; why not? It sure is pretty with all the unique mirrors by the headboard and the beautiful color of the wall. This picture is worthy to belong in another list like this!
United States Bedroom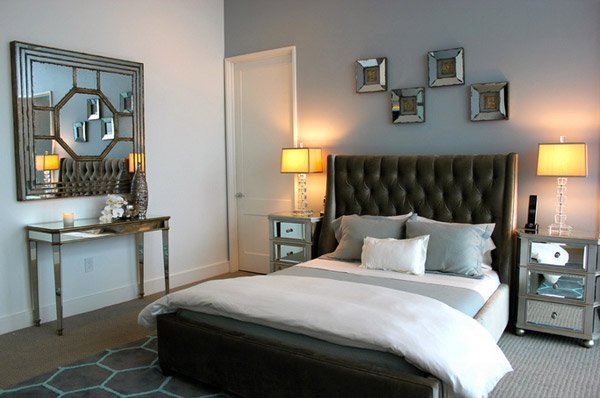 Unique mirrored items in one simple room that makes this more interesting and catchy! We love it!
Upper Kirby Highrise Condo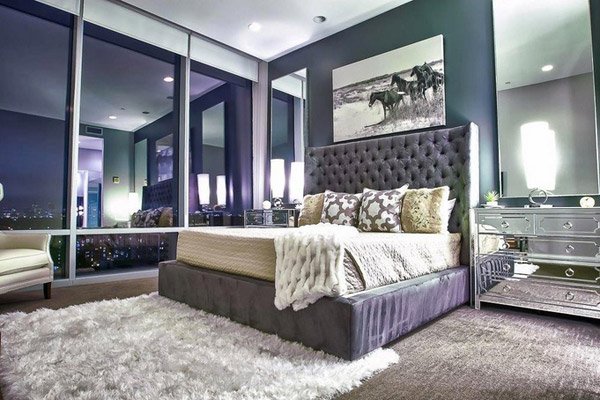 Condo living might be one of the most sophisticated thing one millennial would want to have – especially like this one. Minimal, classy and very much high end!
We think and very much believe that this is one heck of a list to look back to. Just like decorating with mirrored furniture in living rooms, this list has wonderful contents and interesting finds. You may not want to have all the beautiful mirrored furniture featured in your homes, but some of the items in the spaces are pretty eye-catching! We love them all!