15 Exquisite French Bedroom Designs
If you love to pay attention to details so much, you may want to take a good look at our 15 French Bedroom Designs. French designs are now getting more and more popular in bedroom decoration. Its combination of exquisite lines and culture is paving its way to people with delicate taste. The feminine touch and elegance will take you back to the time when Kings and Queens reign. The comfort and the beauty that this design brings can make your bedroom a wonderland.
In this article you will learn how to incorporate French designs in a bedroom. You will see various styles that you will surely love. Since French touch is versatile, you can do it chic, country or even pull it off in a modern bedroom design. There are a lot of other ways that you can add glamour and elegance to your bedroom by using French flair to it. So be our guest and browse through our gallery for a sophisticated approach in decorating your bedroom French-style.
Nella Vetrina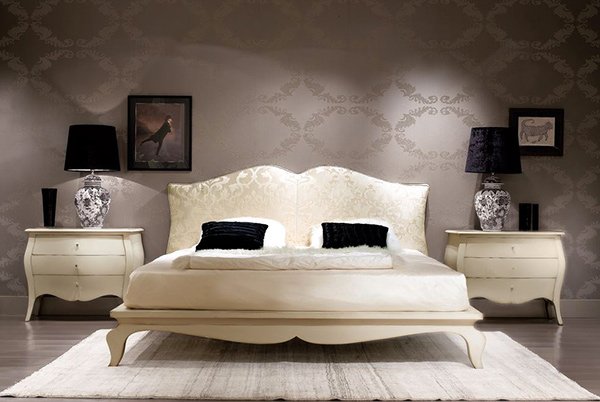 In French design the decorators usually use the headboard and the wall next to it as the focal point in the bedroom. In this bedroom design the bed itself takes the center stage. We love how the muted colors add to the romantic atmosphere this bedroom design gives.
Georgian Cottage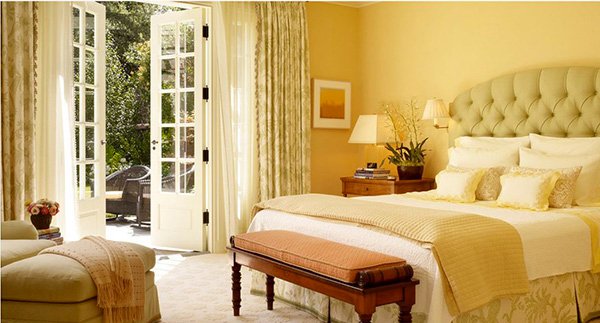 The use of French doors with sheers and drapes made a cozy atmosphere in this bedroom. Tufted headboard, lots of plush cushions and a beautiful bed skirt are typical of French design.
Master Bedroom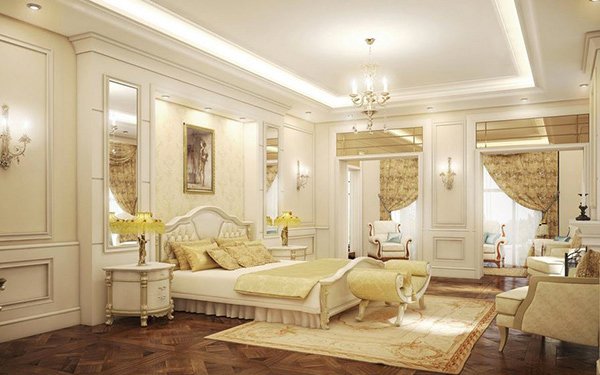 This bedroom design is a classic French piece. It has used elegant lines and beautiful curves in furniture and other bedroom accessories which are typical in French style.
Pretty in Pink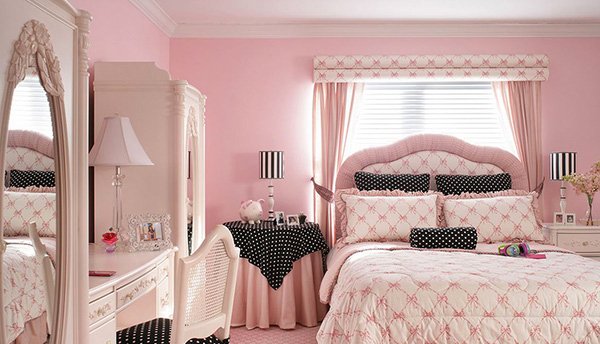 French design has always been romantic and charming. The color scheme used in this bedroom design is perfect for your growing princess.
Cantera Elegance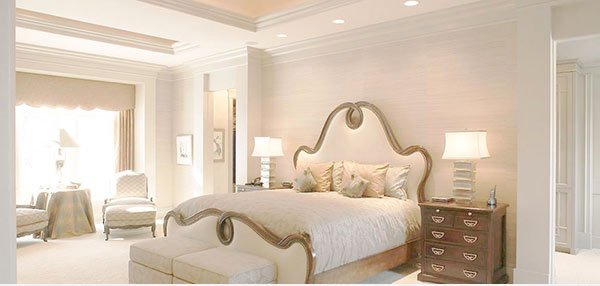 French design uses luxurious pieces. On this bedroom design the bed is the focal point. Its curvaceous feature shows elegance. The color used in this bedroom design makes the room inviting and regal.
Lovely In Lilac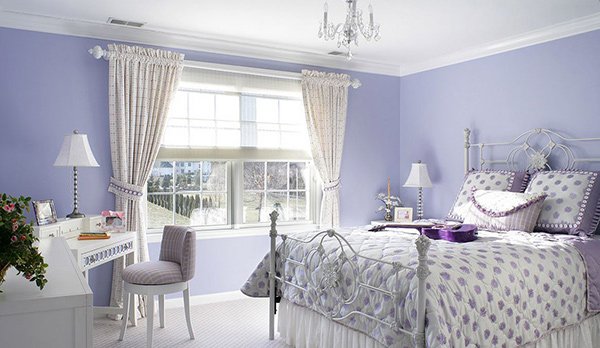 Forged, openwork beds or iron beds like the one on this photo make a good accent for a French-inspired bedroom. The layers of lavender used in this bedroom design are not overpowering. It is rather relaxing and inviting.
Enchanted Oaks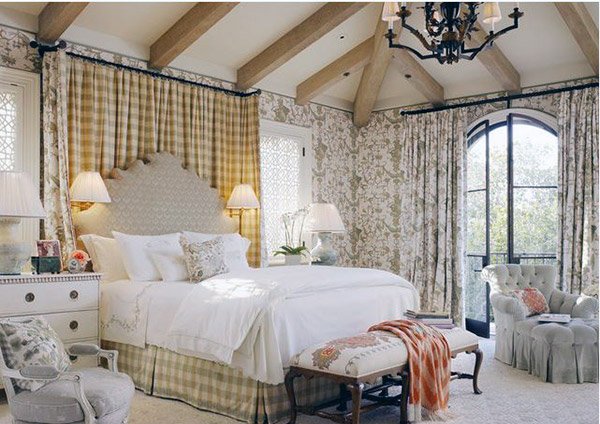 Now that is what you call a French-Country bedroom design. The huge, beautiful furniture combined with pastoral motif created a French-country feel.
Weston Residence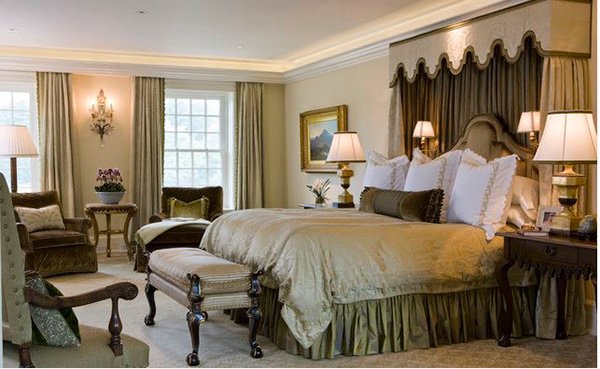 What a luxurious retreat! The dramatic valance, huge and very inviting bed, the soothing color scheme and its subtle patterns and textures made an elegant French bedroom design.
Pastel Bedroom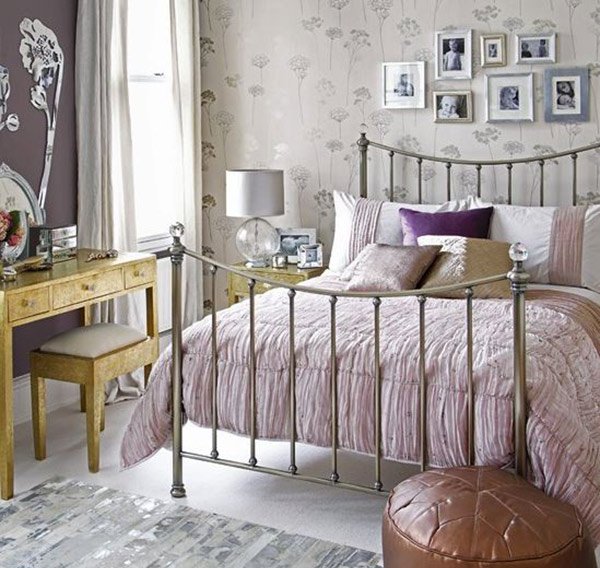 Another openwork bed turned grand by adding metallic shades, subtle patterns and silky texture. This is a chic way to add the French touch in a bedroom design.
French Bedroom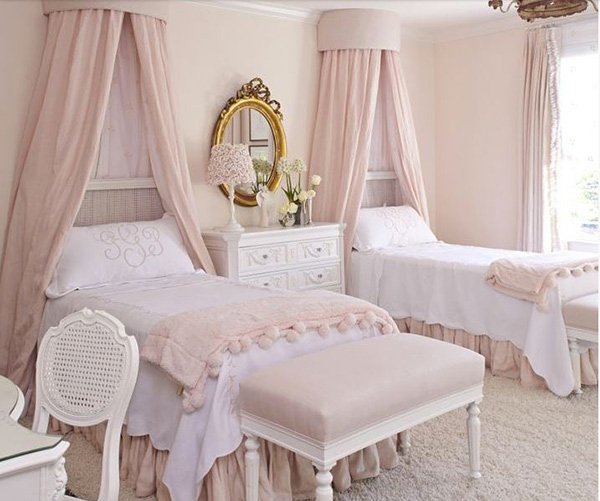 We love the sweet and feminine feel that this bedroom gives! The elegant details of this room make a serene retreat for royalties.
Cathy Kincaid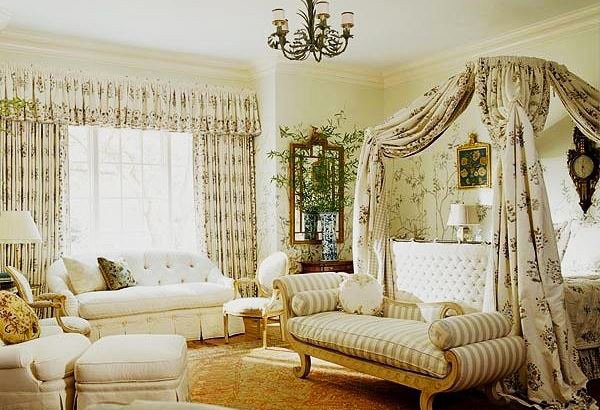 French design uses a lot of pale greens and creams which were used in this bedroom design. This boudoir is full of texture and patterns that complement each other. We love the rich finish and the luxurious atmosphere this sanctuary has.
Kiawah Island Residence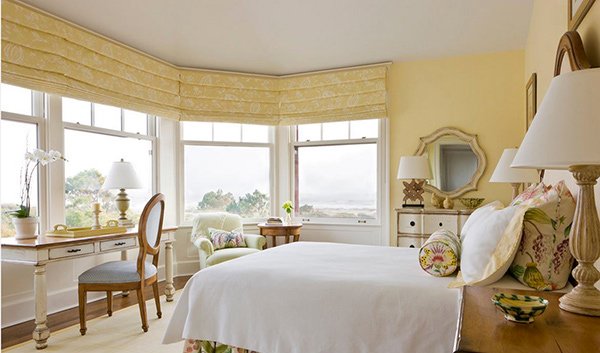 This French bedroom creates a sun-filled space with a cheery and welcoming feel.
The French Bedroom Company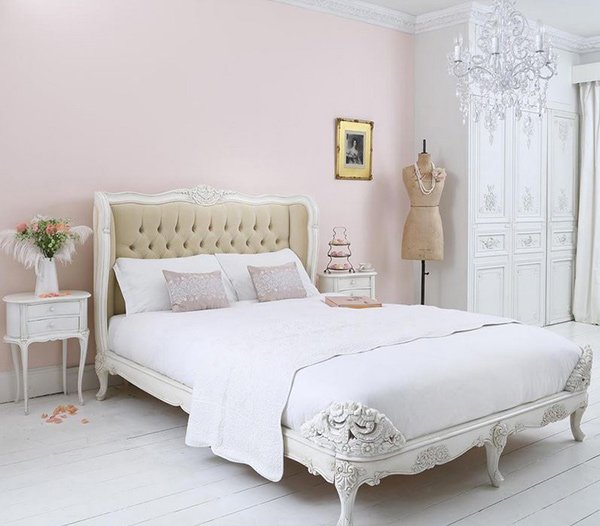 This French bedroom design is so feminine and mellow. The intricate details of the furniture and the soft color scheme used on this bedroom design are so welcoming and charming.
Irina Vorontsov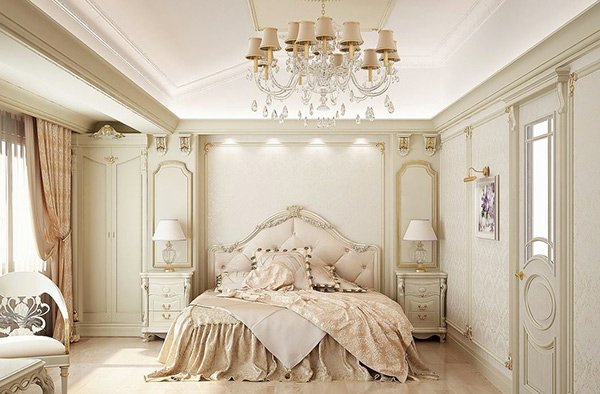 Satisfy your desire for a grand French bedroom design with this one. The combination of neutral color palette with shimmering shades and rich finish is so inviting and classy.
Bedroom
This is another French-inspired bedroom design from Irina Vorontsov. We love the pastoral motif of the wallpaper, curvaceous furniture, beautiful patterns and subtle texture in this luxurious sanctuary.
The French bedroom designs are quite easy to achieve. It mainly makes use of beautiful lines and curves. It is big on details. The main feature is usually the bed, headboard or the wall next to it. French style often uses big, curvaceous and elegant furniture. When it comes to color it usually goes with pale greens, blues and creams. You could also make use of lilac, pink, gold or even red, if you are that adventurous. Pastoral motif is a charmer too. French designs should bring elegance and feminine touch.