Decorating with Mirrored Furniture in 15 Beautiful Living Rooms
Isn't it great when we see new arrivals in the furniture section of our local home depots or department stores? We are not sure about you, but as a fan of home design and construction and pretty much all its ins and outs, we love checking out the new consoles, cabinets, tables, beds and even chairs in person! Checking them online or in magazines is pretty awesome too, but sometimes, seeing the actual items makes us more in touch with the design we are aiming for.
For today, we are here to talk mainly about the furniture which is mirrored. Decorating with Mirrored Furniture in 15 Beautiful Living Rooms is a list we are proud of, mainly because the spaces are just wonderfully designed and what the mirrored furniture did was to pretty much look good in front of the camera! So, let us check them out!
1190 Royal York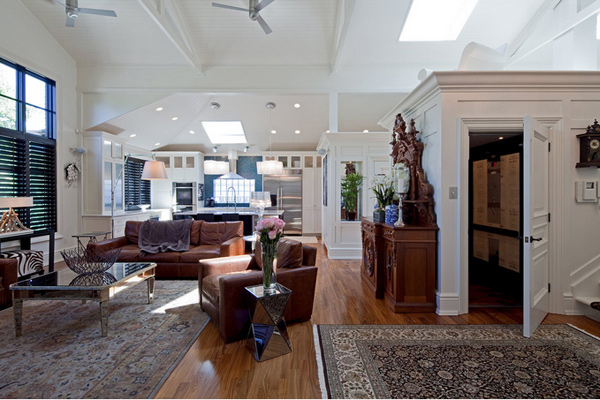 This space is very unique, especially as you view the other spaces and how they relate to each other. Note the lovely mirrored accent table.
Bayshores Drive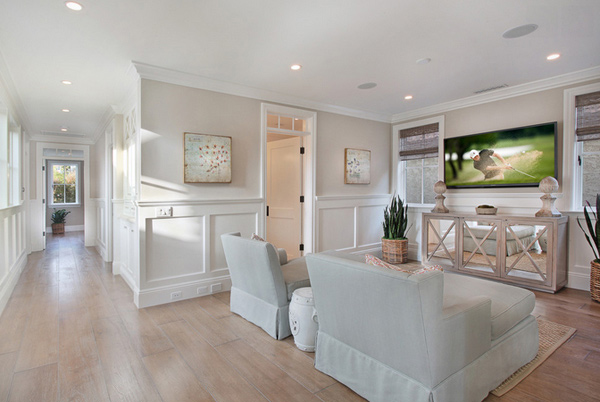 This home sure looks stunning in white! With a big LCD screen comes a beautiful TV console, just like in this one. Check out how the mirrors make the space wider at an angle.
Carlton Condo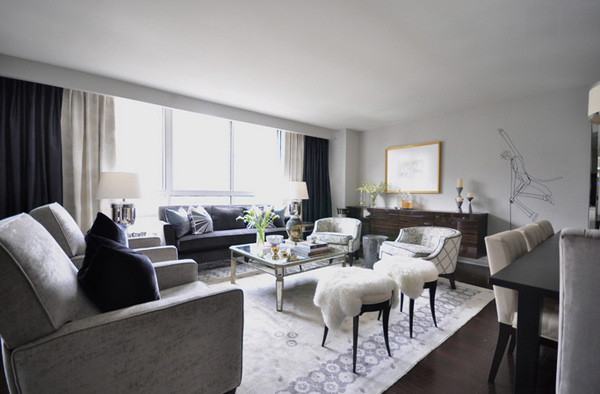 This condo renovation involved taking out the wall between the kitchen and dining room to open up the space for entertaining. The two club chairs are secretly recliners so they can host viewing parties.
Contemporary Estate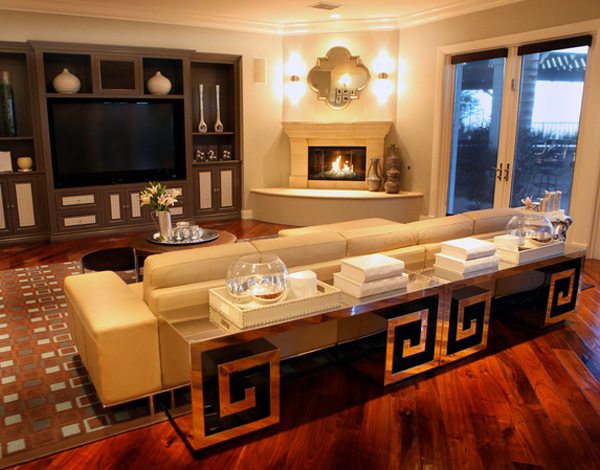 This is a contemporary family room designed by Shirry Dolgin of A.S.D interiors. Sophisticated white couches and mirror accent above fireplace which makes this space glamorous; and we would also like for you to notice the reflective buffet behind the sofa – pretty right?
Contemporary Living Room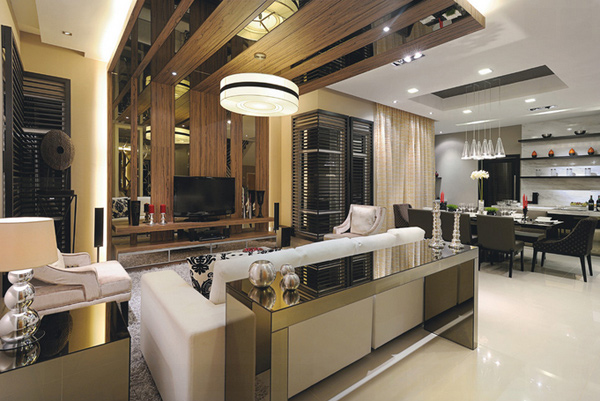 The glass console behind the sofa and the matching side table are super gorgeous! We just love them!
Dallas Contemporary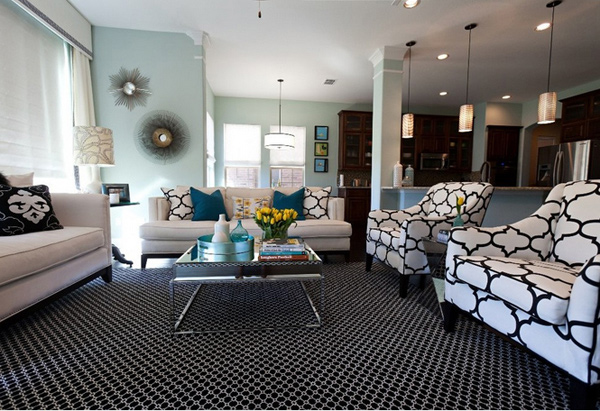 This designer has balanced the patterned and plain elements in the room perfectly: The placement of the patterned throw pillows lets you look at the room all at once without being distracted by pattern.
DC Residences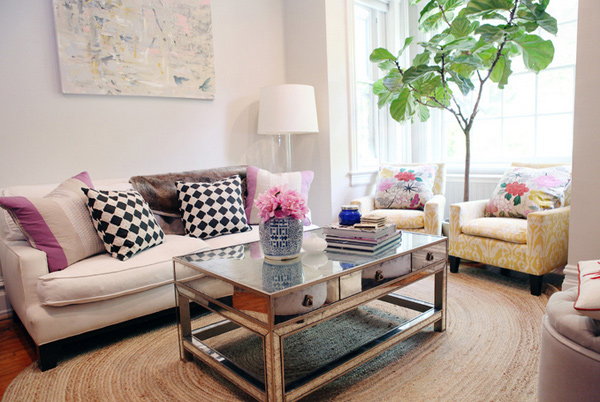 When you think about it, this coffee table is pretty useful – it serves as a table and at the same time – a mirror! Now, who doesn't want multi-purpose items at home?
London Contemporary Living Room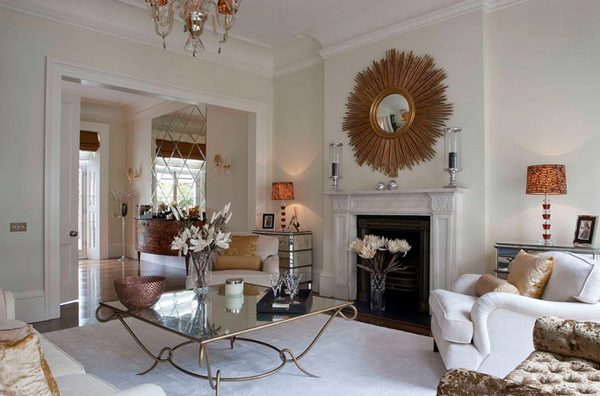 The mirror above the mantle is pretty awesome but we are here to pinpoint a mirrored furniture which is the coffee table – simple but because of the size, it occupies a larger space which made this room pretty balanced.
North End Formal Living Room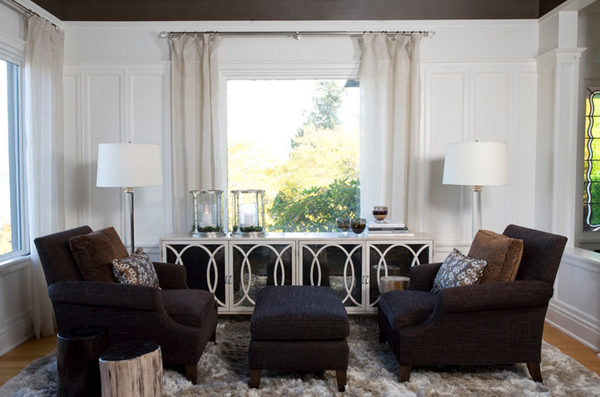 Comfortable. Simple. Luxurious. These were the key design directives for this elegant living room.
San Francisco Buena Vista Deco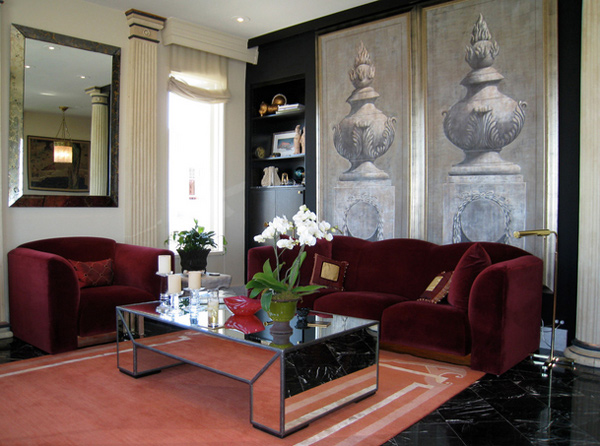 This San Francisco living room reminds us of Natalie Portman when she played The Black Swan – with its luxurious velvet furniture paired with the shiny mirrored coffee table. The urn artwork can represent the classic earrings!
Sea Cliff Estate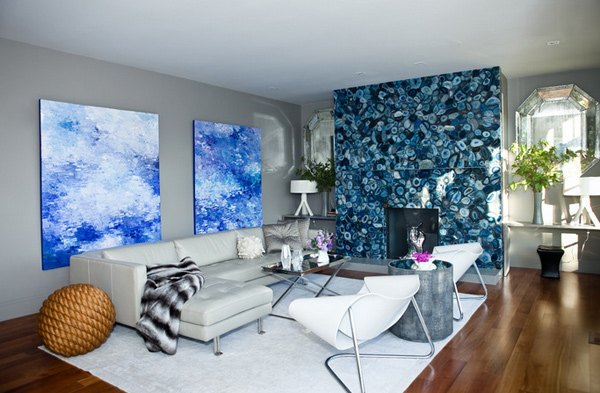 This natural agate wall in a San Francisco living room is impressive enough with its deep variations of blue – but maybe a tad too much? What do you think?
Senate Square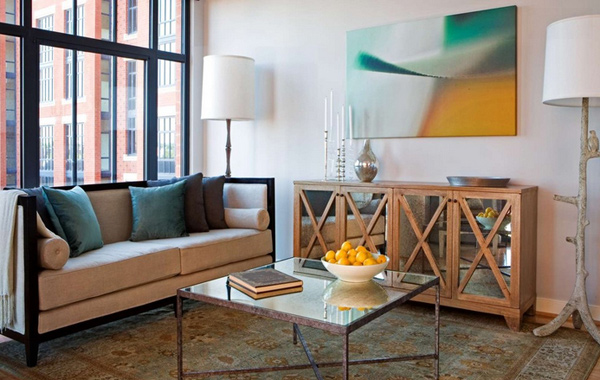 You might have noticed a couple of mirrored buffets in this list – aren't they just fascinating?
Tillinghast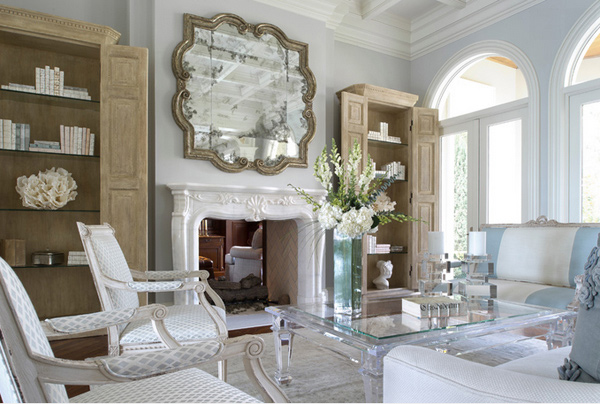 This traditional home which has incredible sense of style and class showcase an awesome design and beauty. Look at the beautiful furniture choices in this living room.
Toronto Living Room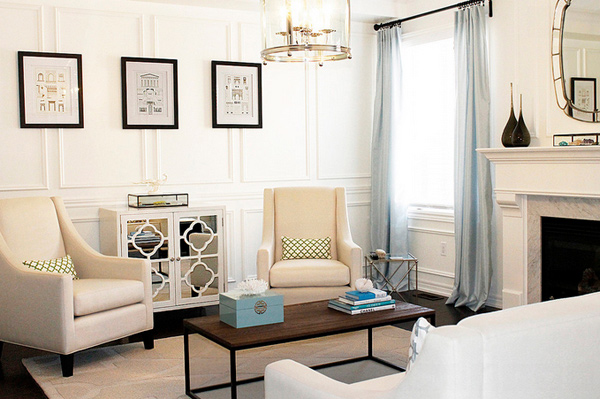 Wall wainscoting, mirrored chest, Sarah Richardson-inspired living room – what more can we ask for?
Vancouver Real Estate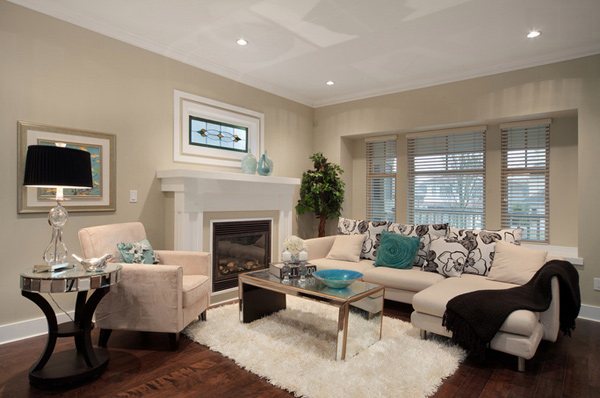 We love how all the beige can look so homey and sophisticated all at the same time! The mirrored coffee table and the side table sure is bad ass!
Decorating with Mirrored Furniture in 15 Beautiful Living Rooms is a list just like the 15 Beautiful Balcony Furniture for the Modern Family which showcase a rather similar viewpoint in terms of design. Most of the designs in both these lists are contemporary which is usually practiced by most designers. We hope that you like both the lists and that you'd check the other too! Have fun!