23 Elegant Beige Living Room Furniture
Beige can be a good choice for your living room's furniture. Check this out!
We already have an existing list about beige couches in a contemporary setting, but this time around, what we have in stored for you is a list with an elegant approach to living room furniture.
The living room spaces that you will be seeing are spaces that are most likely contemporary but done in a more sophisticated and elegant approach. This was done through stunning decorations and accent that complement or match the beige furniture.
If you are ready to see this list, here we go. The list is about 23 Elegant Beige Living Room Furniture. This will definitely make you see how much difference it makes when you actually choose the right amount of decorations in your living rooms.
Take a quick tour to see this list and tell us what you think about the living room spaces.
1. Cow Hollow Victorian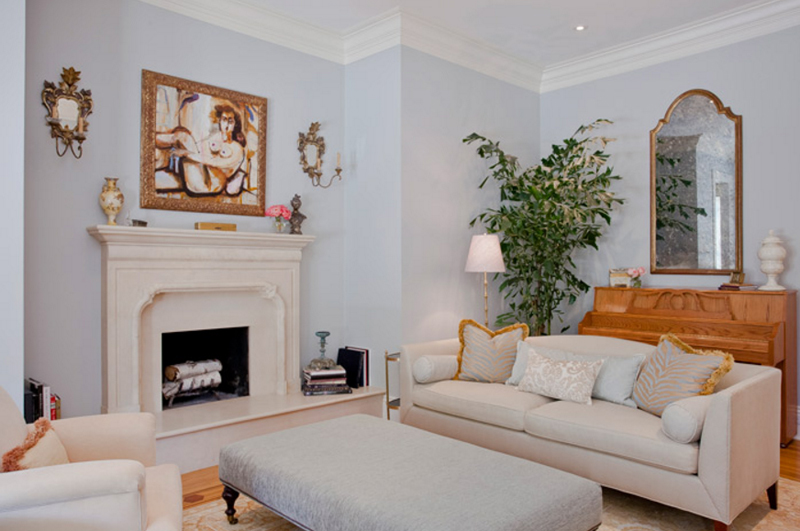 When we talk about elegant pieces of furniture, we mean those are not tacky – not too bold or not too plain – if you notice that the couches in this living room is actually plain, but they added textured throw pillows to add a hint of old world charm to this space. Notice the theme of the decorations in here too. Do you like it?
2. Delaware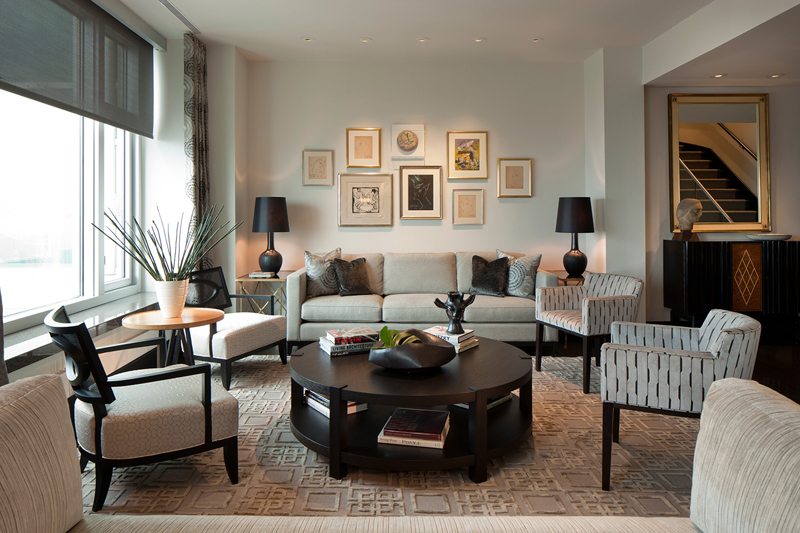 I remembered that I saw a site where they showed you how to place the frames on the wall – and looking at this living room with those frames makes me think who actually did this – the home owners or the designers? I love how it made the plain wall interesting while maintaining the elegant look this space have.
3. Green Lake City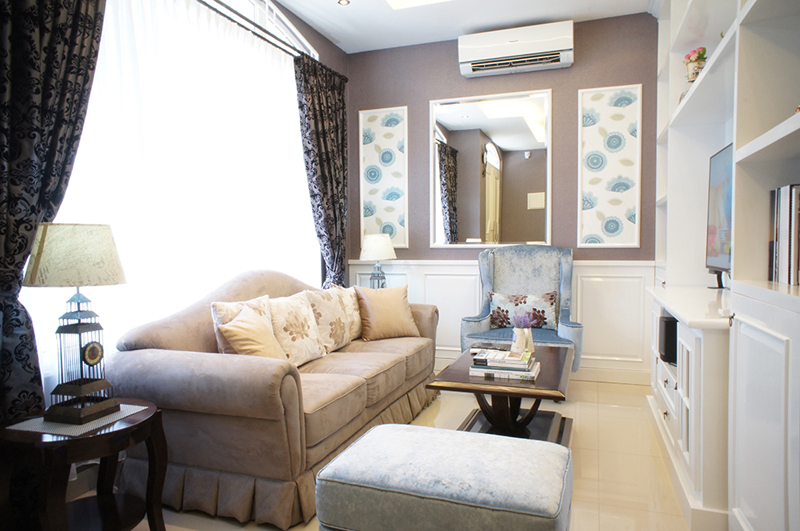 Even in small living rooms, you can always opt to do an elegant arrangement and choices when it comes to your furniture and decorations. The large couch makes this living space complete – but also making sure that the chairs on its sides still stand out on its own. The color of the wall and the wall decors complete the look.
4. Kensington Town House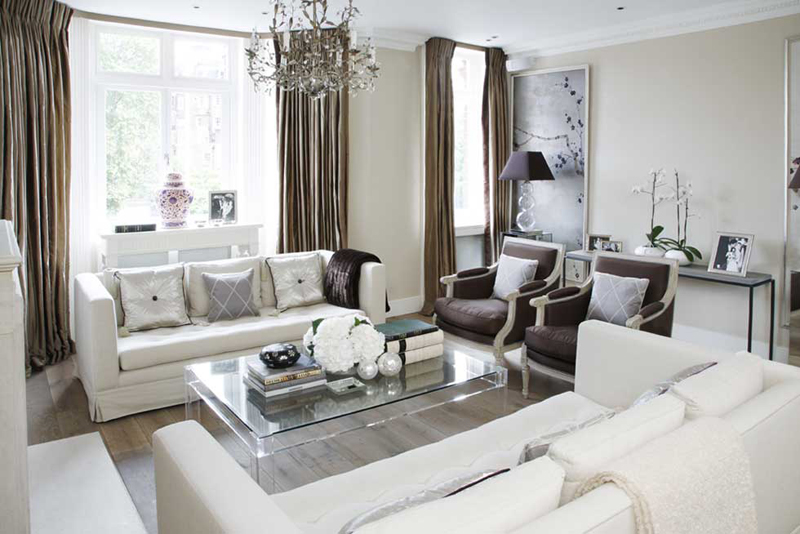 The drapes on the windows are really sophisticated and classy. Its color contrasts with the light-colored furniture and walls which makes you actually look at it (the drapes) while still enjoying the entire living room scene.
5. Lower Haight Residence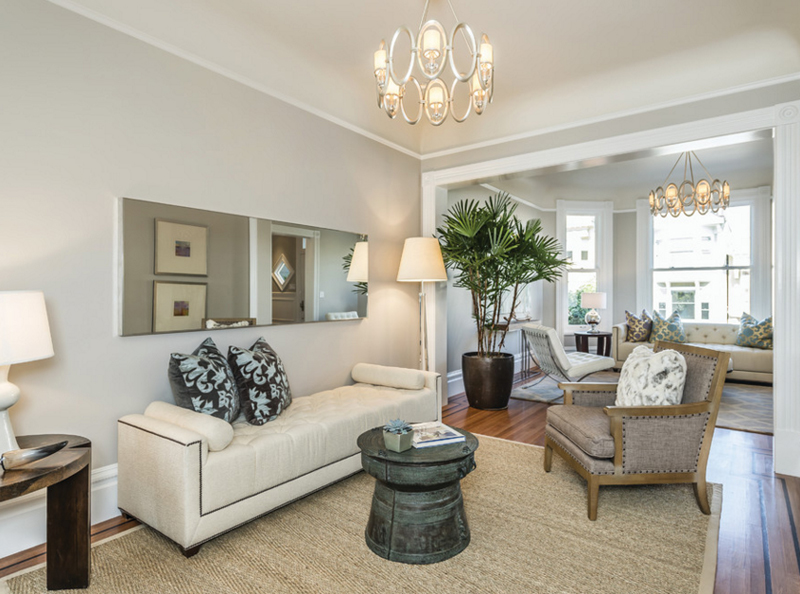 A bit farther from this current photo that we're looking at, we see that there is another living room in there – that's the main living space in this house. The one that we're looking at right now is where other guests are entertained when the main hall is busy.
6. Medina Luxury Home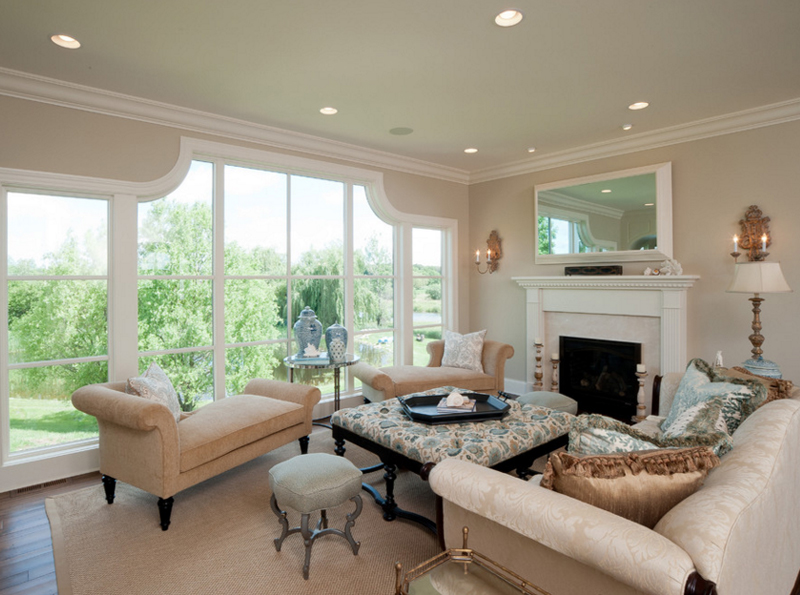 Do you like it when everything that you see in your living room is all plain? From the walls, to the ceiling, the carpet or the floor? We always want to break that subtleness without risking our space being tacky – in here, we see that the ottoman coffee table is printed along with the throw pillows in the beige sofa.
7. Noe Valley Residence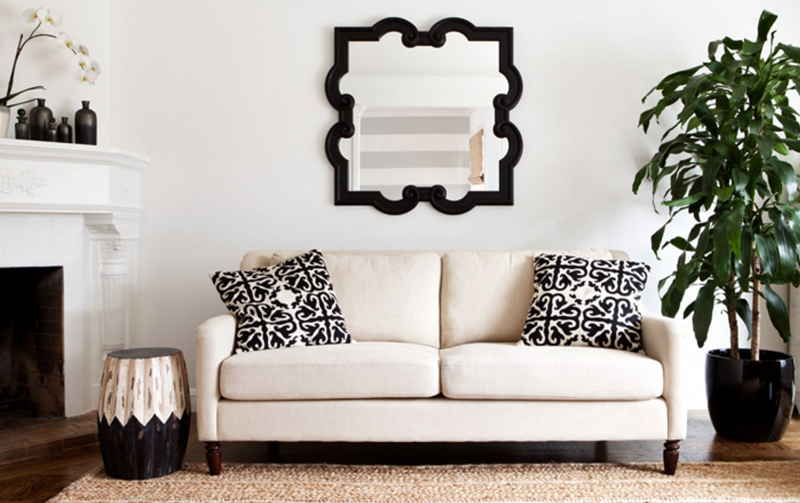 I pretty sure that you have noticed that we have a lot of lists that involves homes from the beautiful Noe Valley, but, why not, right? The homes in there are really pretty – just like this one. The space may be small, the furniture – solo, the decoration and plants, few – but this still looks fabulous!
8. St. Thomas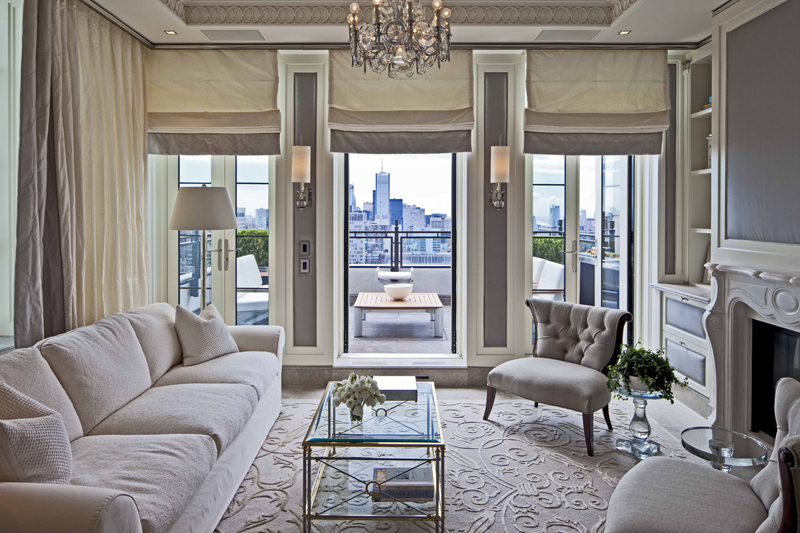 If you fancy a home above the city, then this is one great example for you! The view of the city is just stunning – but when you look inside, you see that however pretty the outside is, the inside surely matters too. The elegant choices of the furniture in here is rather pleasing to the eyes.
9. Tudor Mansion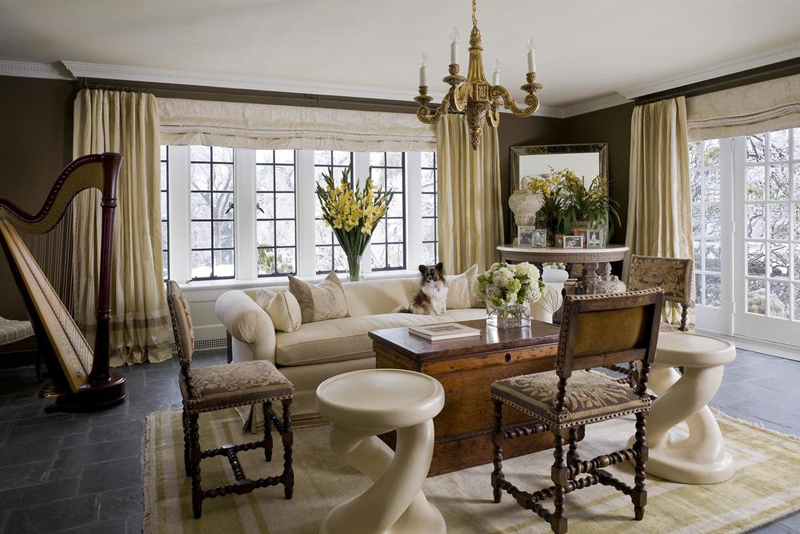 I haven't seen this entire homes' photo gallery – but from its name and the large harp on the side, well, let's just say that this is surely something that we should consider in decorating the home – add something related to music like a grand piano or a harp! Aside from adding charm to your space, you know that it will also encourage you to learn how to play one or if you are already do.
10. Winchester Serenity Victorian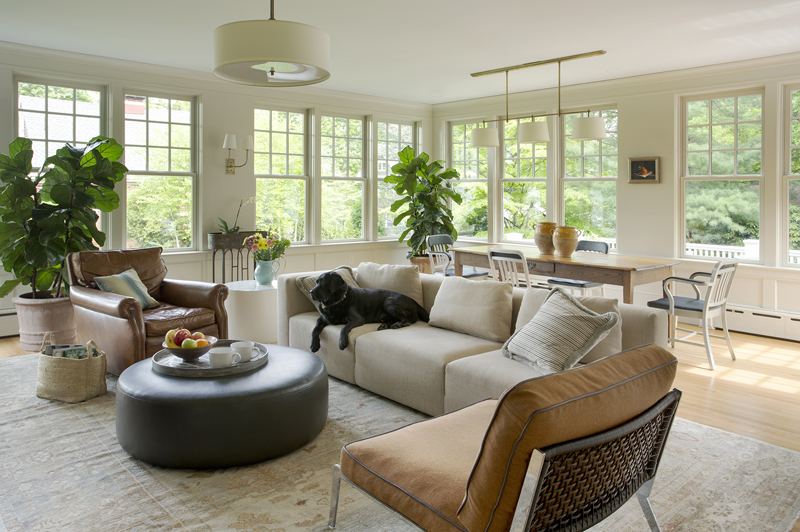 Sometimes, you might wonder how do you go about making your spaces elegant when you have contemporary furniture – one simple trick is to add trinkets in your spaces like a beautiful large chandelier or a large mirror and get the best carpet here is to make the furniture and the carpet really stand out.
11. Boston Brownstone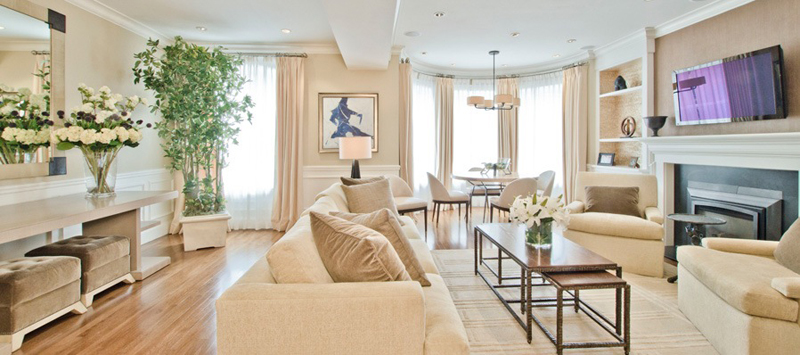 Seeing this living room for the first time, I actually thought that this can pass for a hotel room with a large living room and at some point I thought that this actually resembles how I feel about wedding gowns! The color is simple and elegant and it doesn't have that much color because we wanted people to look at everything inside the space (or at the dress) and not at one specific thing.
12. Edina Addition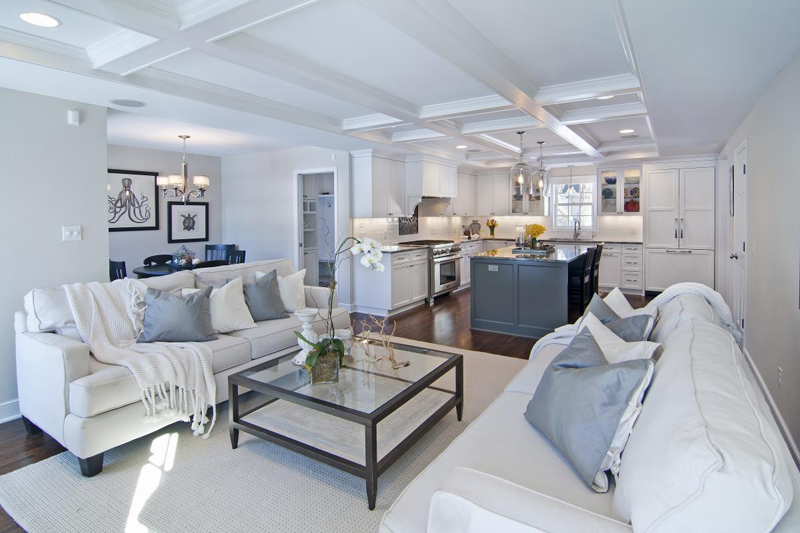 Take a look at how white this space is! Using blue and browns made this home a bit more interesting because if this was all white (or beige), people might think that they are in a hospital or something; that sure is something that we do not want people to think of.
13. Chic Boston Brownstone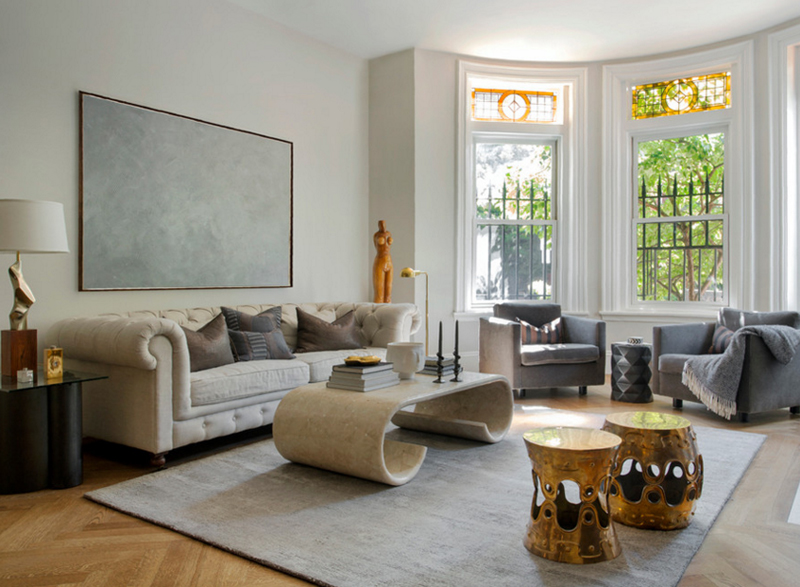 What do you think about the large beige tufted couch and the coffee table? Both extremely beautiful on its own, and great together! The accent chairs on the sides also is one fun thing to add to this large space – this sure is minimalist at its finest.
14. Connecticut Shoreline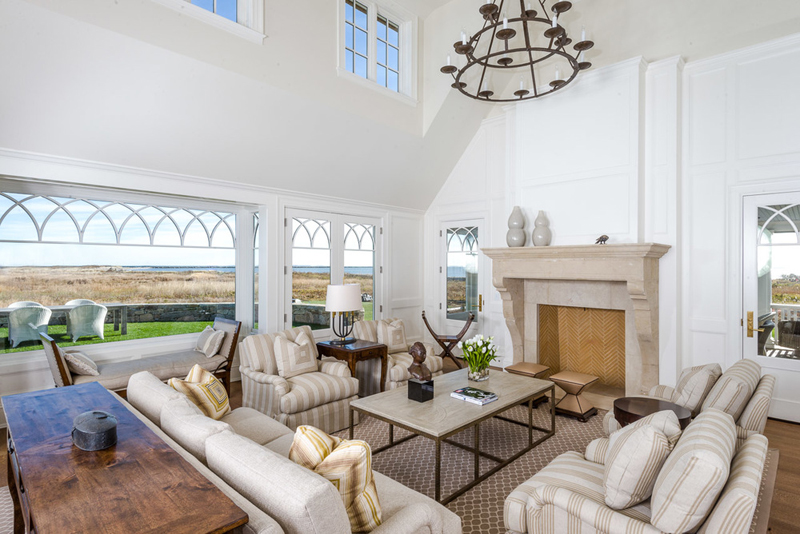 As a person who has never lived in large homes like this one – I totally admire all the people that take care and maintain homes like this. It obviously takes time to clean and arrange and even re-arrange homes like this later on because of how large the furniture and decorations are; but adding the marble fireplace area added class to this space actually. Do you agree with me though?
15. Energy Star Cottage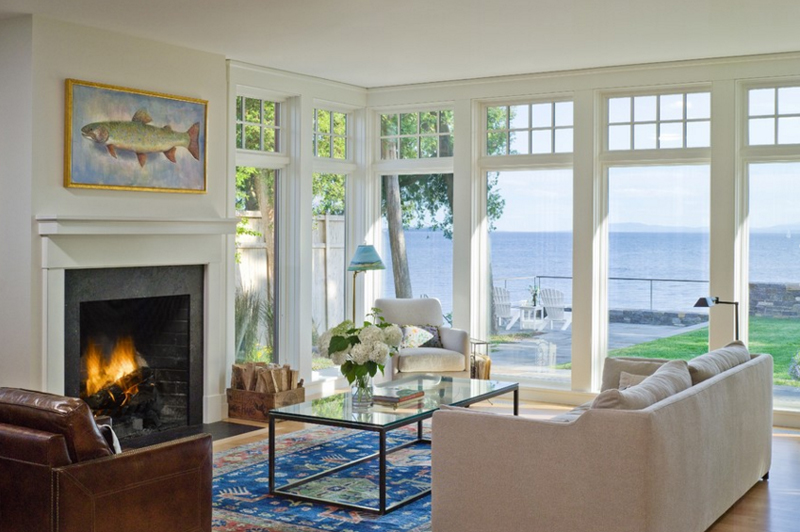 I personally think that the painting added above the fireplace is quite unique; is this maybe because they live near the sea that they added this painting or the home owners actually love fishing. The large windows maybe the best thing in this living room aside from the wonderful furniture of course!
16. Kings Road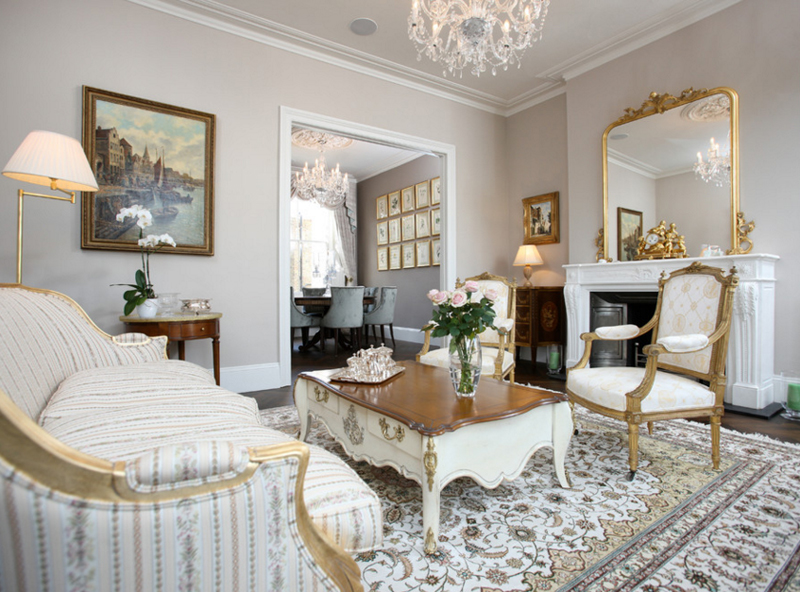 Using furniture and decorations with hints of gold, bronze or silvers makes one's space more fashionable and really beautiful. Notice how much the mirror above the fireplace makes this space seem vintage and really stunning.
17. Madrona Victorian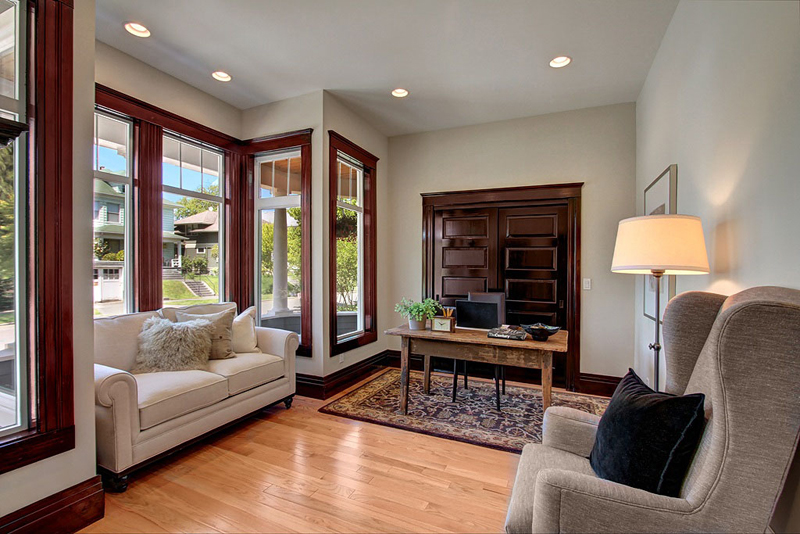 Take a look at the fun recessed part of the window where they inserted the beige couch. I do not personally see a lot of spaces like this one and it's really interesting though. I can't say if the dark brown wall behind the table is a cabinet or what – but it sure is a great break for the plain wall.
18. Nola Meets Nopa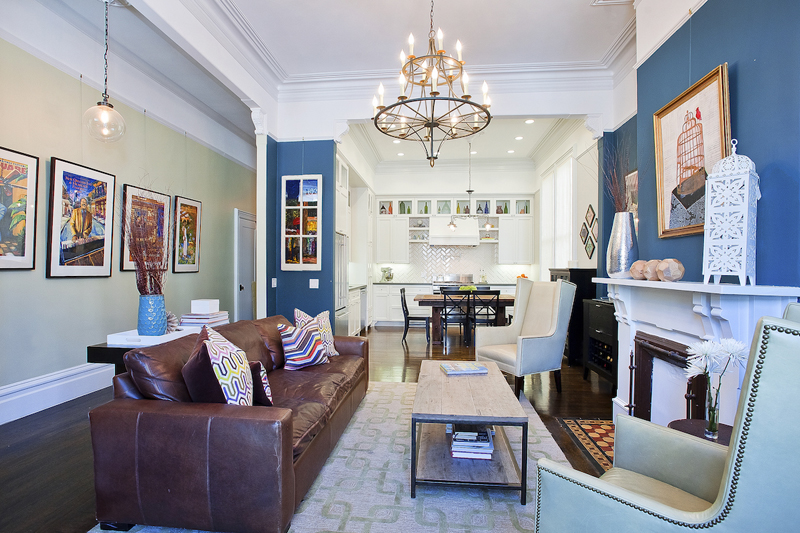 I know that the main couch in this living room is not in beige, but I considered adding this living room photo because of the wonderful beige arm chairs in here. Aside from the white fireplace mantle and the decorations above it, I also love the lighting fixtures in this living room.
19. North Haven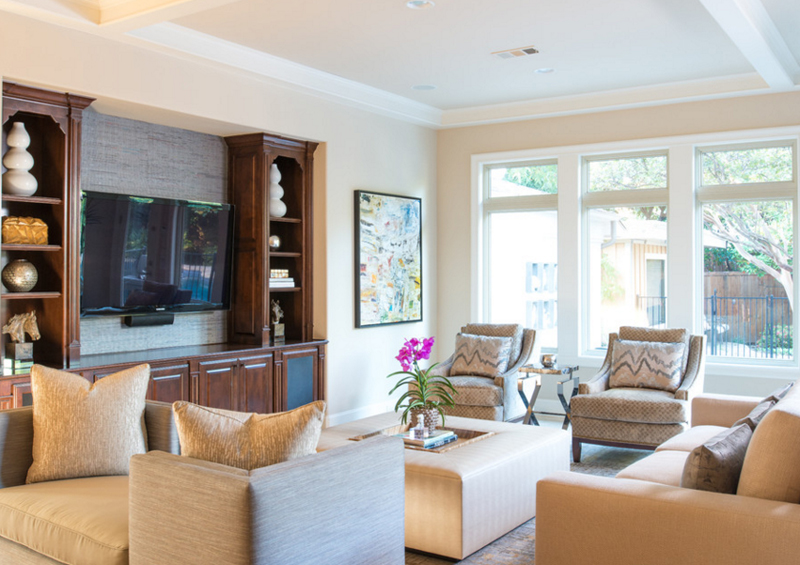 A sophisticated approach and design to a contemporary living room with the most simple and basic color that will surely make living spaces really prettier and still seem perfect. Although beige is somehow hard to maintain, but its look surely makes a living room worth the color and the effort – all the time.
20. Orchard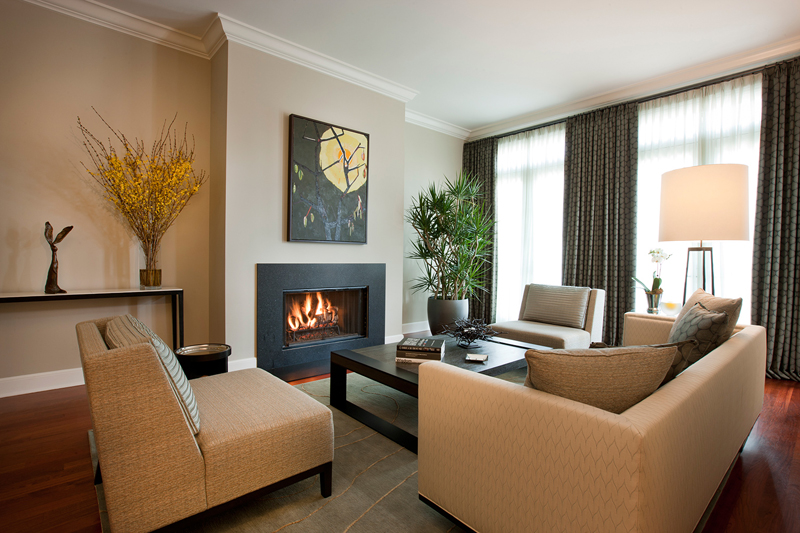 I love the beautiful and contemporary living room set in this Michael Abrams living room. The design is really simple but the lines on the chairs are strong and sweet. Notice how the color of the chairs match the walls and contrast with the dark colored coffee table.
21. Southampton Residence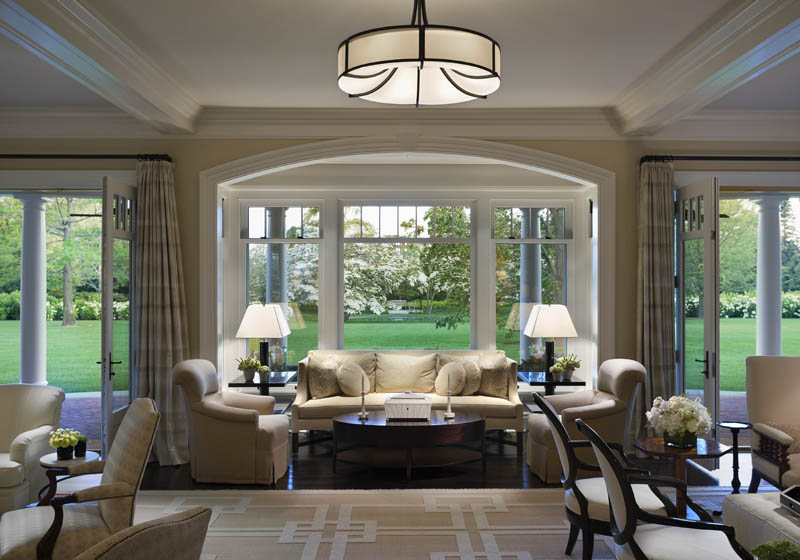 This is one nice, large living space – it has a couple of living room sets to accommodate more people especially when there are parties or celebrations or simple dinners with the family. The beige furniture looks really comfortable since it really is large and fluffy.
22. Seeley Avenue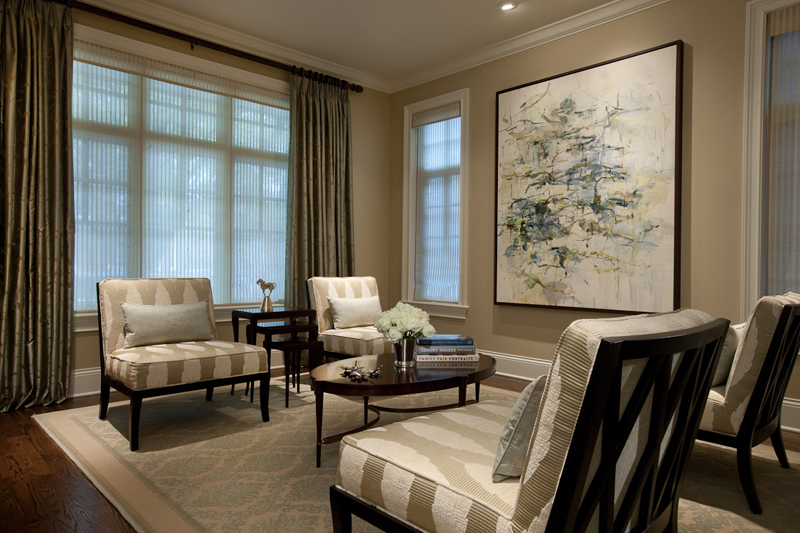 This is not exactly the main living space in this home in Seeley Avenue but what do you think about the large chairs in here (without the arms) that has the most wonderful prints for me. The painting on the wall is pretty interesting too that complements with the prints on the chairs and on the carpet.
23. Thurman Street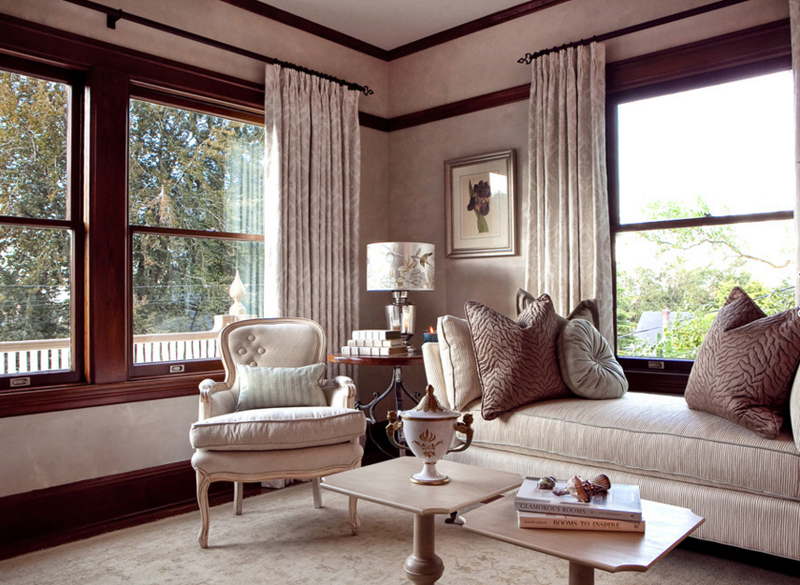 If you have noticed, this Cleopatra chair is somehow similar to one of the chairs in this list too. I love how they matched the beige chairs with the purple-ish throw pillows and they added a two-piece coffee table; and how do you like the large windows in here?
If you haven't seen the 20 Fascinating Beige Living Room Couches, you can go ahead and check that one out. It will not only inspire you with the beautiful spaces, but it also will add more beige furniture inspiration for you guys; like a follow through of some sort. I hope that you liked this list because I think that this is one cool list especially if you are into neutral-colored furniture like most people.