25 Bright Midcentury Modern Living Room Designs
Combine the past and the beauty of the present for a midcentury modern living space.
Styling your living room? Well, I can't blame you if you cannot design about the kind of design to use because there are indeed tons of design styles to choose from. It would be easy to pick a modern style these days especially that furniture and other items are easily available in the market. But aside from that, one famous style is midcentury modern.
I'm not sure if you are aware of this by midcentury modern design is so in these days. Many contemporary and modern interiors use this kind of style in their interiors because even if it traces back to the 50's, it still looks fresh today and it appears very timeless as well. Many midcentury modern pieces look even better and have a connection to the younger generation of styling while going back to the past. Most of the spaces with this style is bright, airy and has some negative spaces around it to avoid being cramped. So, here are some midcentury modern living room designs for you.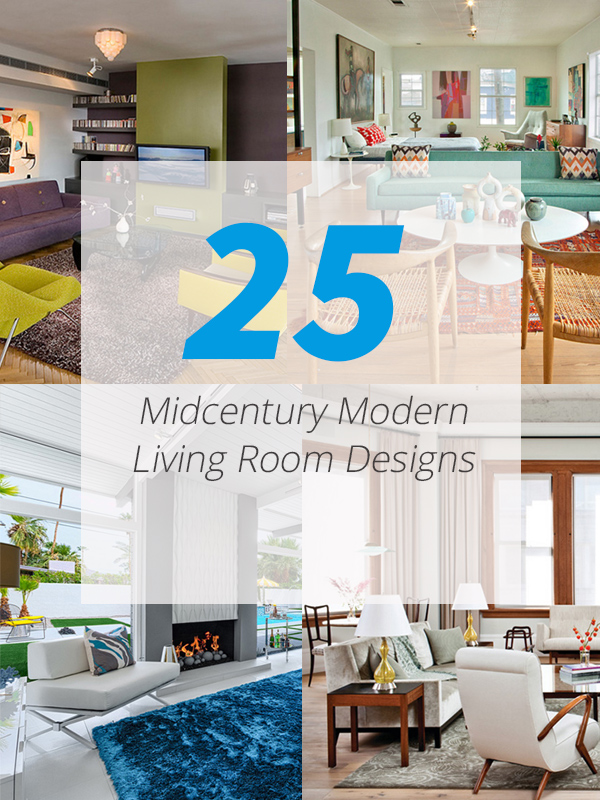 1. Hamptons Modern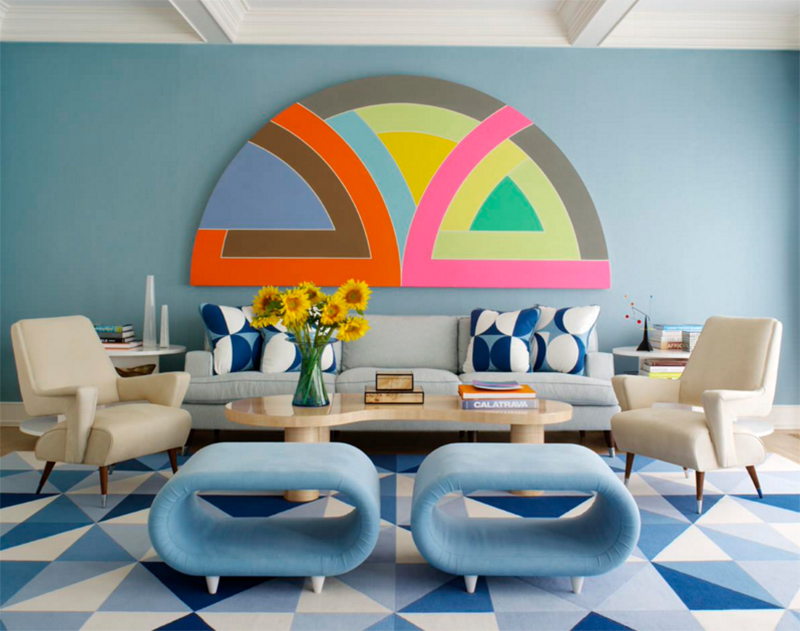 Love the colors of this living room as well as the use of geometric shapes that add more appeal to it. Its color scheme is bright and very nice as well.
2. Midcentury Living Room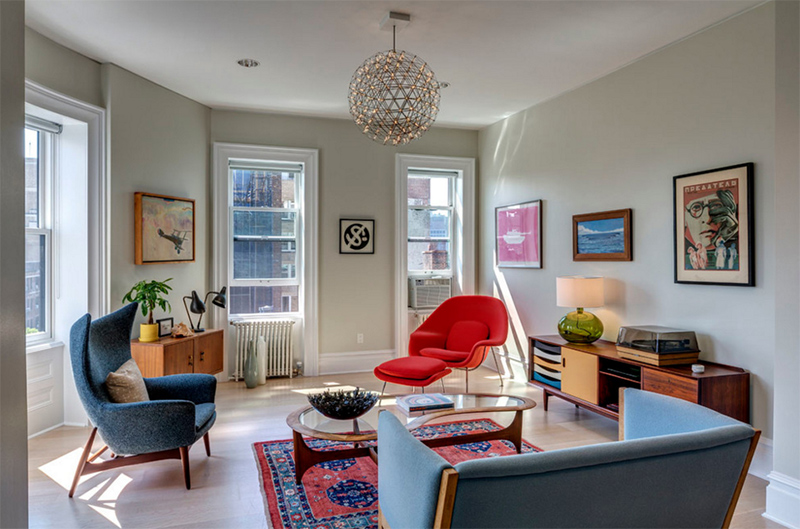 A well lighted living room because of the windows around it. You can see here that there are different furniture put together but it does appear beautiful.
3. Casa Nido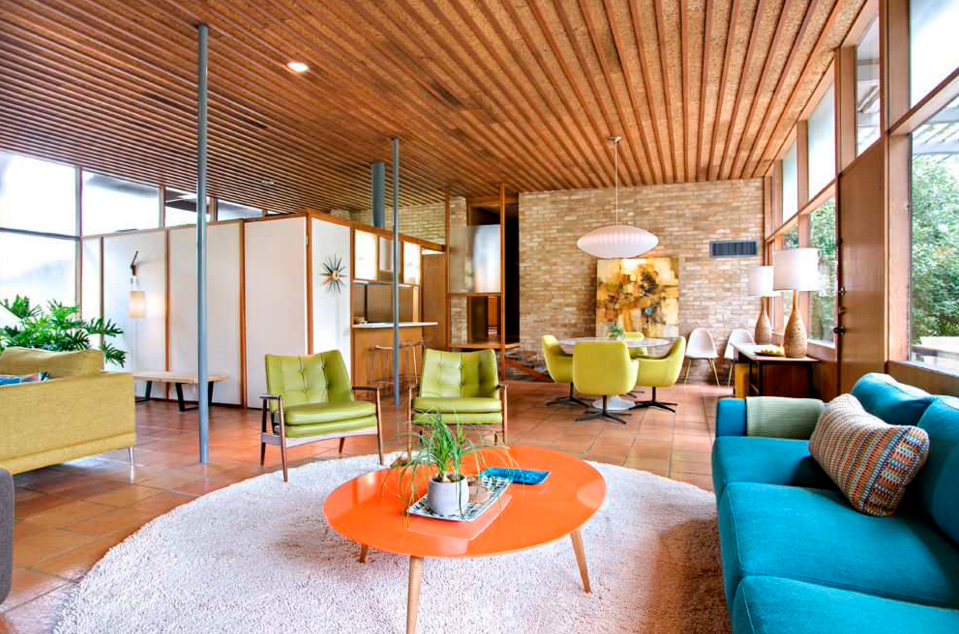 The ceiling of the living area is made of wood with stone flooring and brick walls. There is indeed a creative combination of materials here.
4. Midcentury Living Room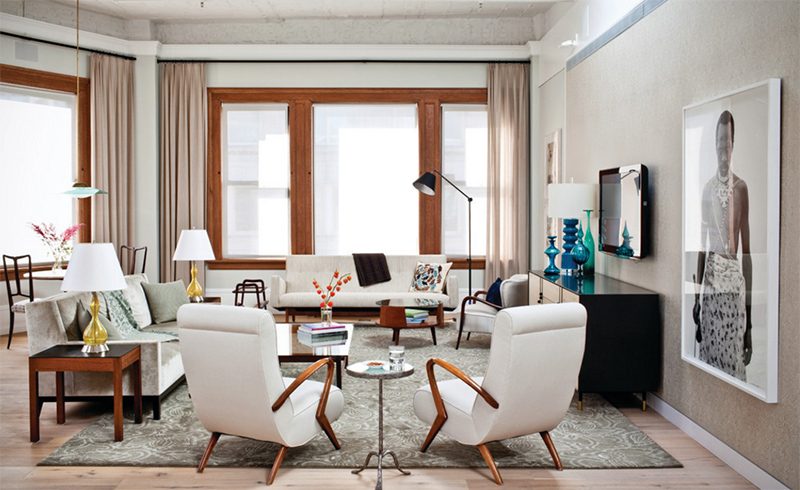 White combined with wood adds glamour to the living room which is flooded with natural light. Pops of color are also seen from the lamps.
5. Montecito Mid-Century Living Room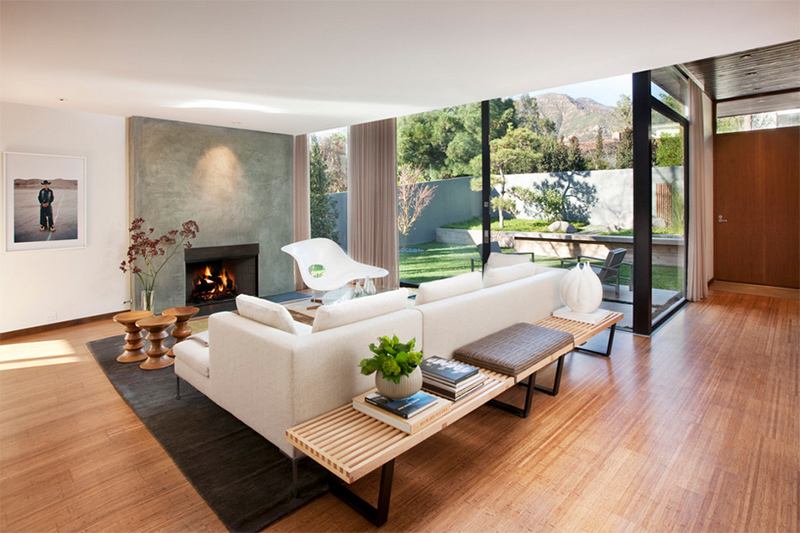 Even if the area is spacious, only a portion of the living room is being used where a fireplace is used as a central attraction. The outdoor area can be seen from the living room too.
6. Living Room San Francisco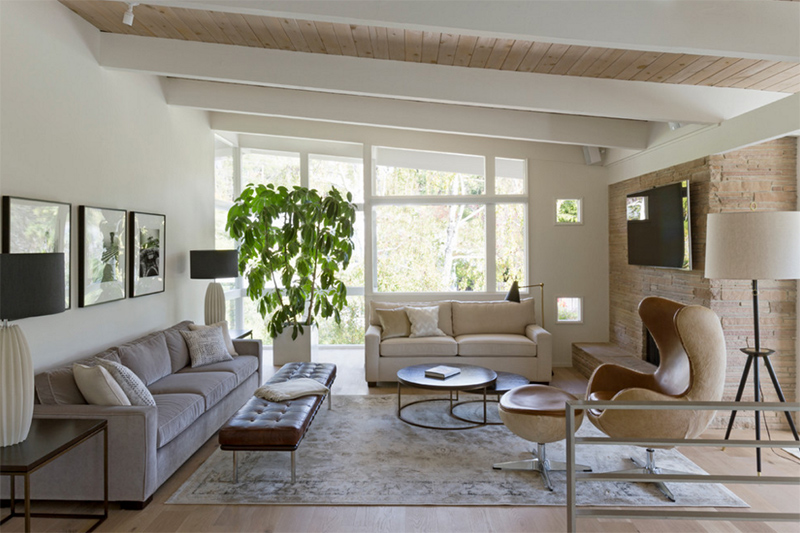 Neutral colors are used in this house wherein you can also see various textures too. That plant brings freshness to the home.
7. Midcentury Living Room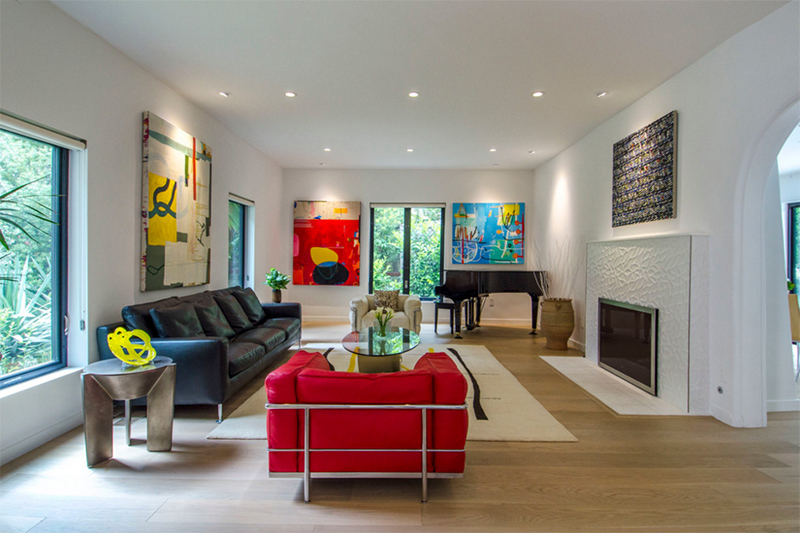 A creative living area with different wall arts that bring some life to the area. You can also see the nice combination of colors here too.
8. San Mateo Highlands Eichler Home Tour 2014
That chair is a good accent to the living area which is very bright because of the floor to ceiling glass window in it. Love that shaggy area rug as well.
9. Los Angeles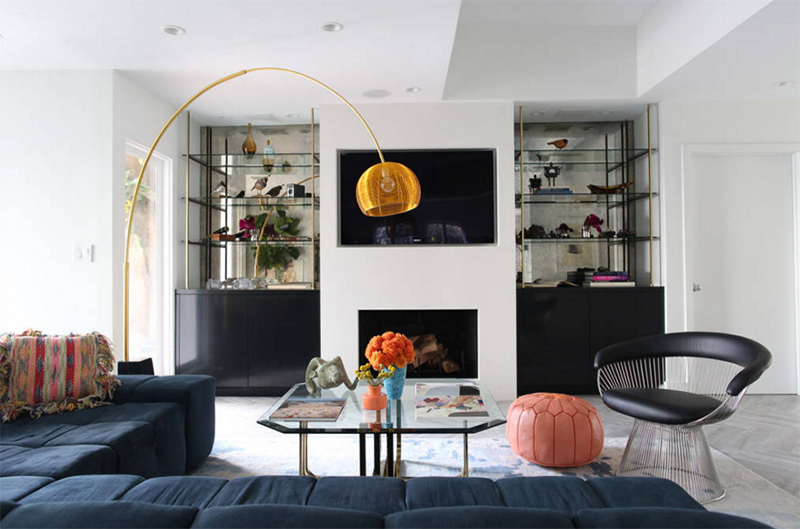 You can see a nice contrast of colors in this living area and what breaks the monotone of dark and light tones is that gold floor lamp that arcs towards the coffee table.
10. Upper Main Line Residence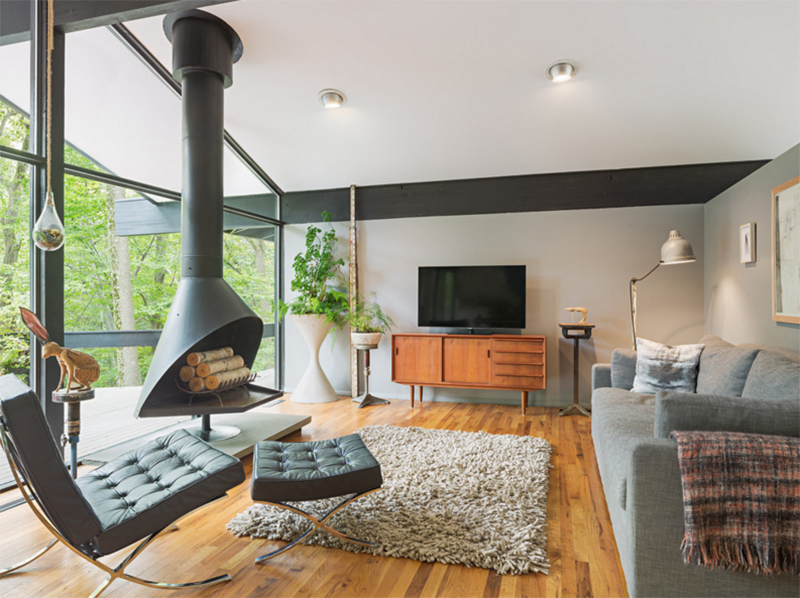 Aside from that modern fireplace, what makes this living room nice is its brightness as well as the combination of materials.
11. Caterpillar House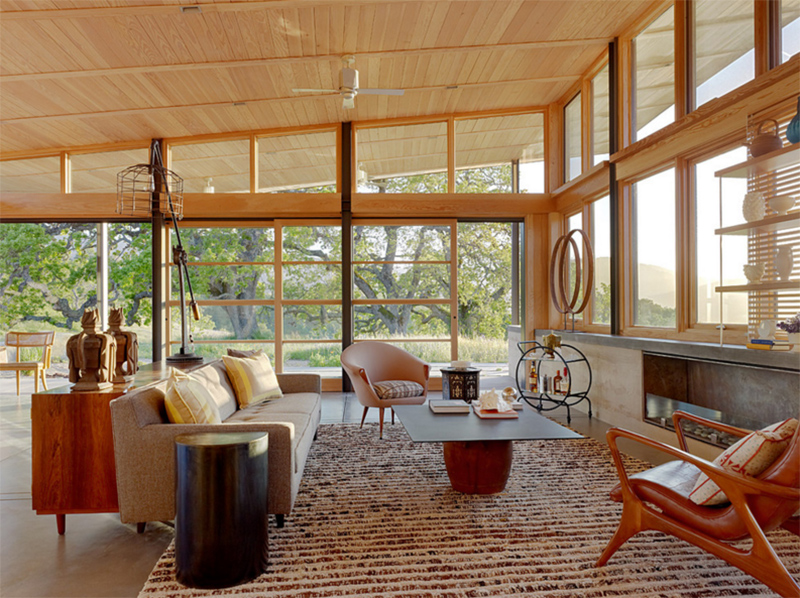 The design of the house is a modern reinterpretation of mid-century ranch style and its shows warm minimalism of the architecture.
12. LA Midcentury Living Room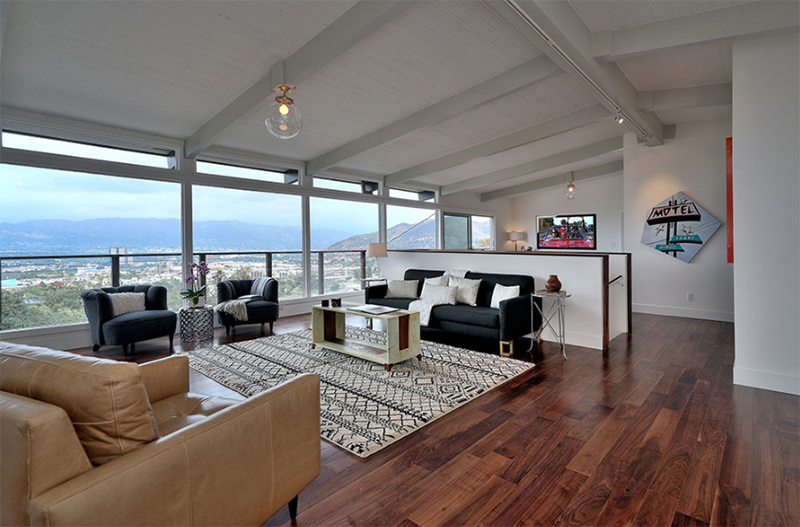 Because of the floor-to-ceiling window, one can see the surrounding from the living room with black and white colors. I love that area rug with geometric patterns on it.
13. Houston LR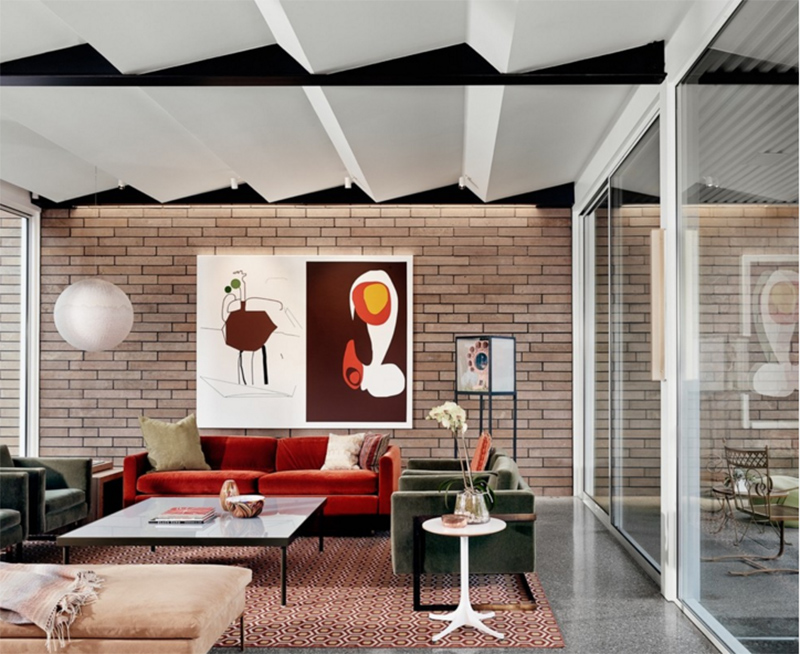 This living room has pops of red not just on the sofa and cushions but also on the wall art. But the design of the furniture looks very midcentury.
14. Palm Spring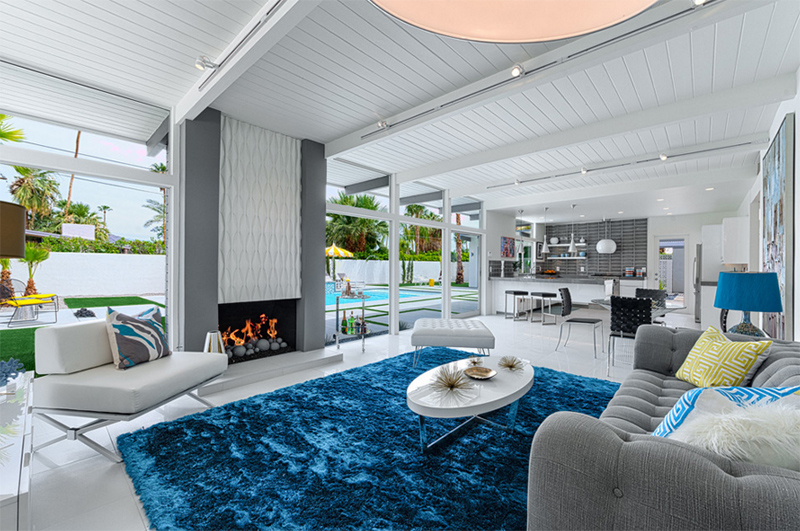 Isn't this a relaxing space? Apart from the view of the pool area, it also looks nice with that blue area rug and patterned cushions.
15. Providence Living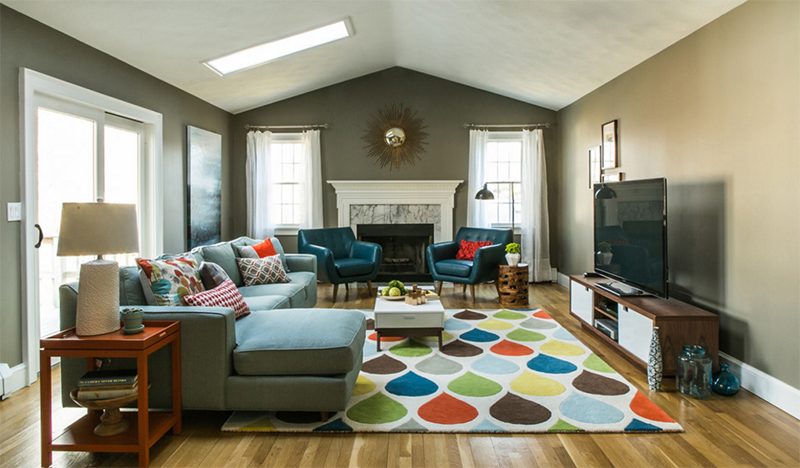 You can also see different patterns in this living room. There are blue colors on the sofa and chairs too. Notice that above the living area is a skylight.
16. The Tower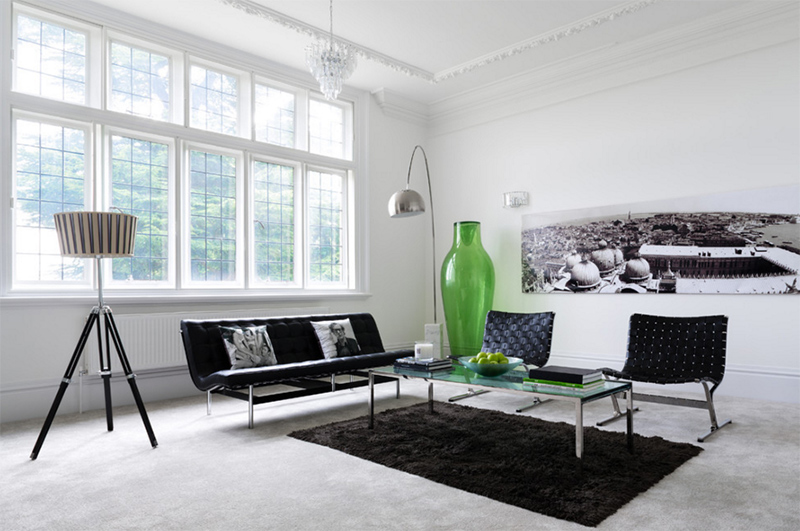 A black and white living area with different chairs in it. Even the wall art and the throw pillows are in black and white too.
17. Neutral Living Room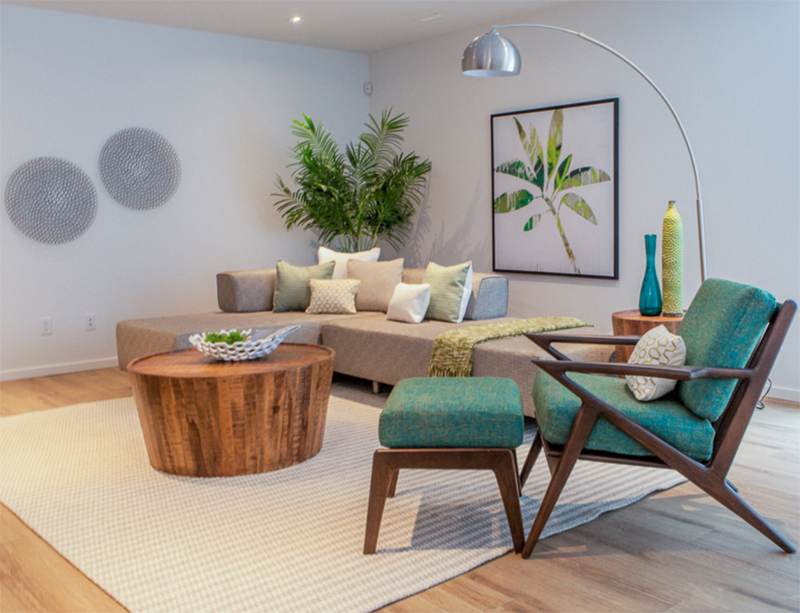 A neutral living room that has a statement Soto chair and ottoman by Joybird. It has a natural touch because of the wooden elements and the plant.
18. Druid Hills Mid Century Modern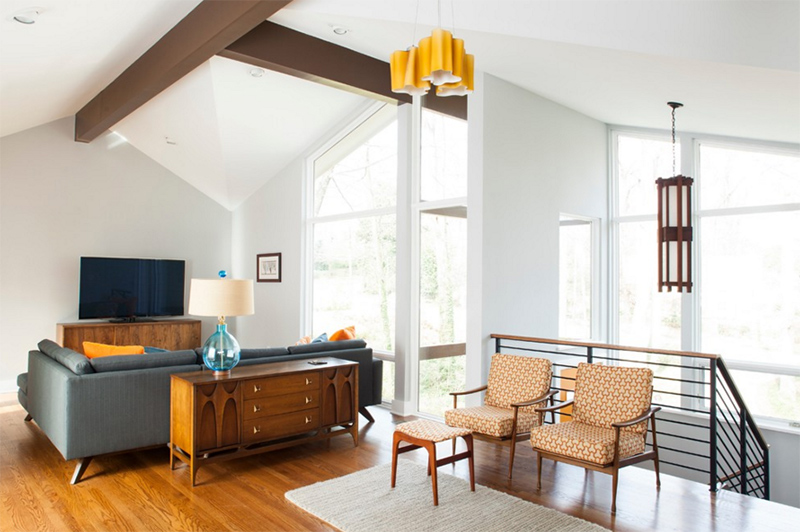 An upstairs living area with a view of the surrounding. Notice its use of wood and gray. To add a creative appeal to it, geometric chairs are brought to the area.
19. Living Room Metro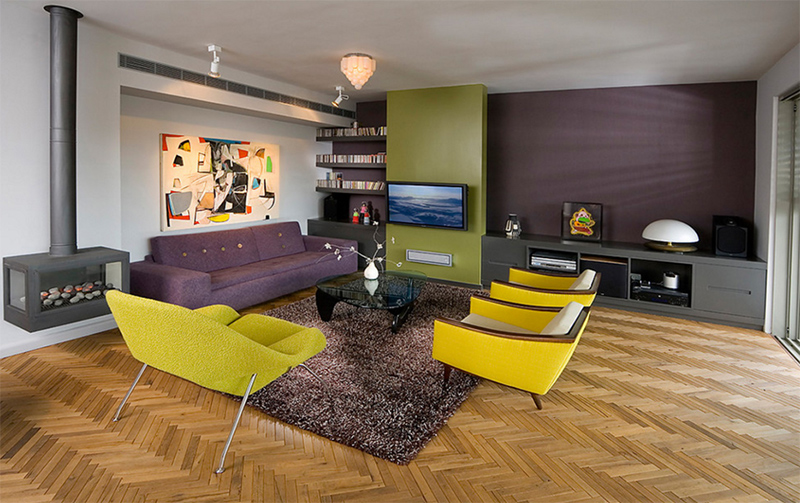 Who wouldn't love the pops of yellow in this living room? That wall art looks really nice as well.
20. Busch House – Living Room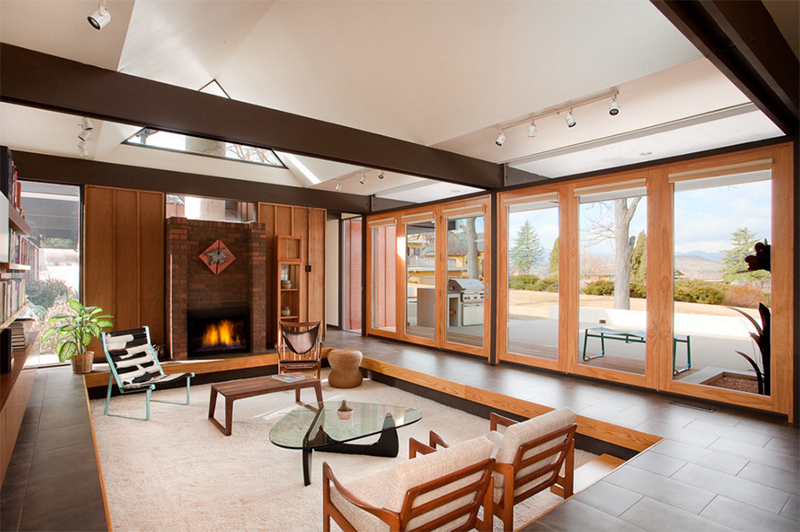 A sunken living room with an eclectic mix of furniture. This is a good idea to give emphasis to the space. Aside from the glass windows, notice that part of the roofs pitch that has a skylight.
21. Vintage Bungalow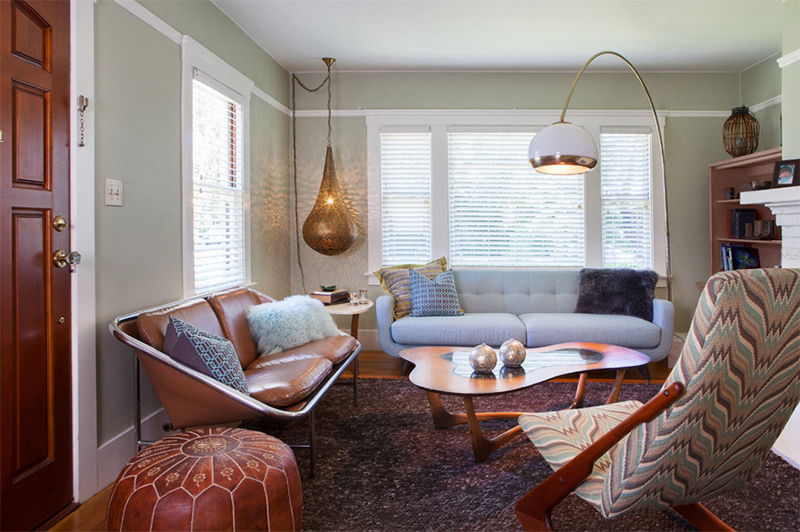 Vintage furniture from the homeowner's childhood alongside mid-century modern treasures added a lovely twist to this living area.
22. H&D House – One Small Room Design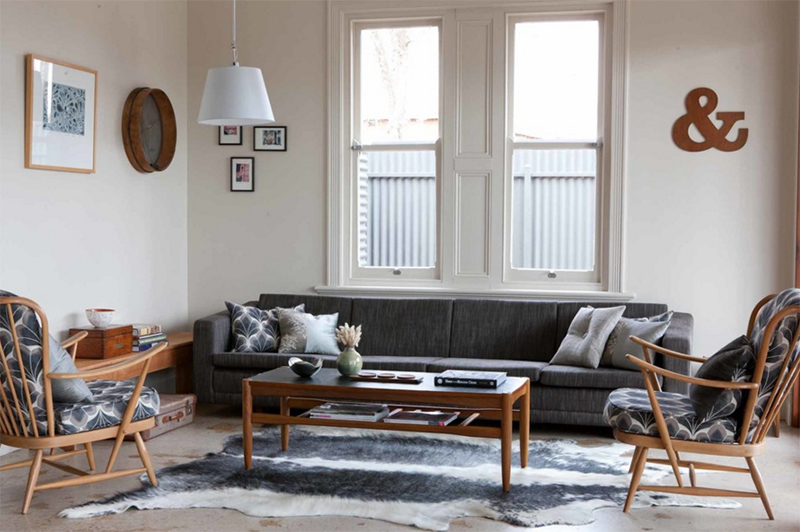 This living space have gray colors with a combination of wood. You can see that under the table is a sheepskin area rug.
23. Fairview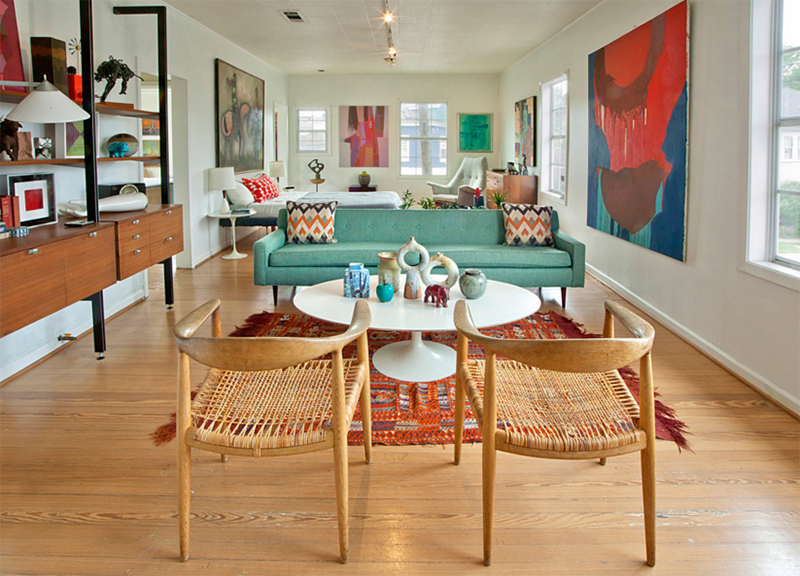 It is also a nice idea to add some colorful accents to a living room like this one. Notice that the owner's collections area added to the space too.
24. Clipper Street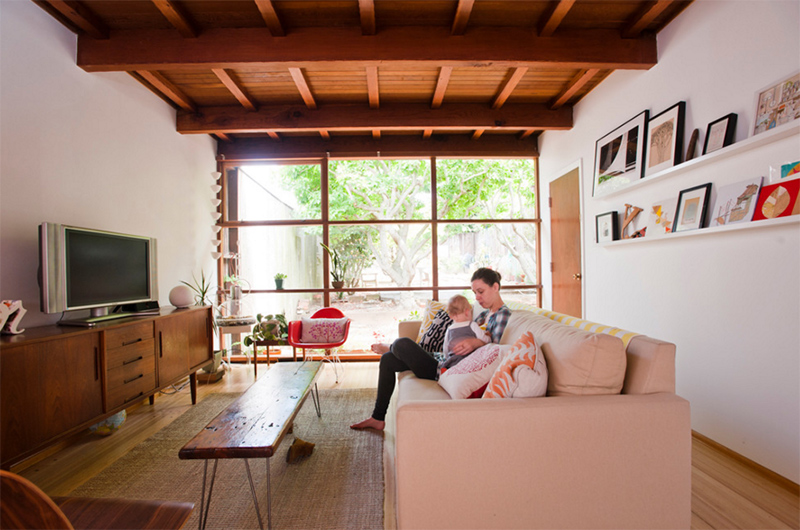 A bright living room with glass windows and wooden materials in it. On the wall is a floating shelf with framed photos that add life to the space.
25. Cohen Home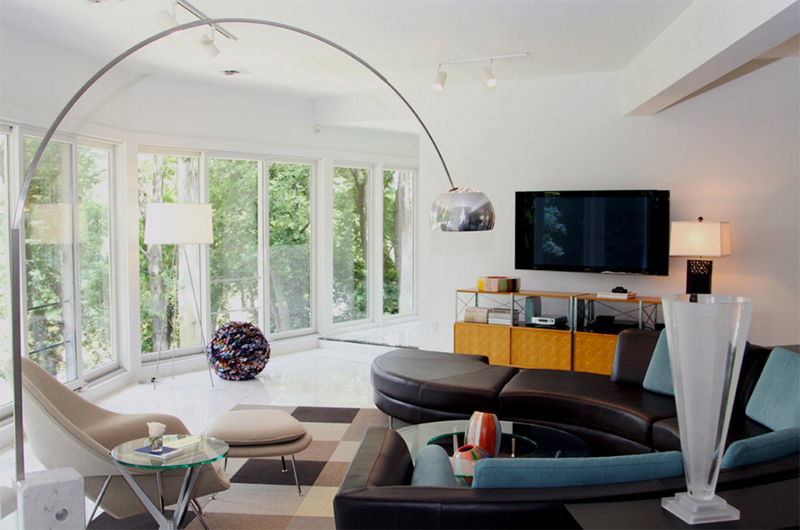 You can also bring in a unique sofa to a living room while facing a glass window to get a good view of the outdoors.
Lovely, right? The above list is indeed beautiful while giving us an idea of what a midcentury living room looks like. Well, this can allow us to picture our own living rooms if we want this kind of theme. With the looks of it, this kind of style doesn't press too much pressure in styling. It's like we can just be free with whatever we want by using different furniture together and by giving enough space for the furniture to breath. What can you say about the midcentury living rooms above?