20 Astounding Living Rooms with Pallet Walls
Driftwood, barn wood or pallet, whatever you call it – is an interesting material to use for accent walls because it has this touch of history that is added to your space once you have it. If you are into vintage things, materials or decors – pallet is one option you'd always love – if you check online, you will be able to see so many ways to use pallet.
We already shared a list of bedrooms with pallet walls, today, we have this 20 Astounding Living Rooms with Pallet Walls pictures that will inspire you to create DIYs you can do with the material and let other people enjoy with you. If you like the lists we have about pallet in Home Design Lover, I'm sure that you will love this too, check it out!
1. Atlanta Traditional Family Room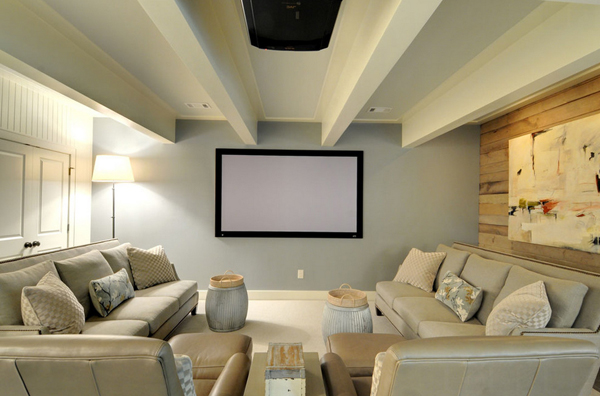 "We added an additional natural finish of reclaimed wood on the walls," he says. "We then used crisp, clean paint finishes and furnishings for contrast." The media room is a cozy, enclosed space, enhanced by ceiling runner beams. The family enjoys many movie nights in front of the projection screen.
2. Barnwood Accent Wall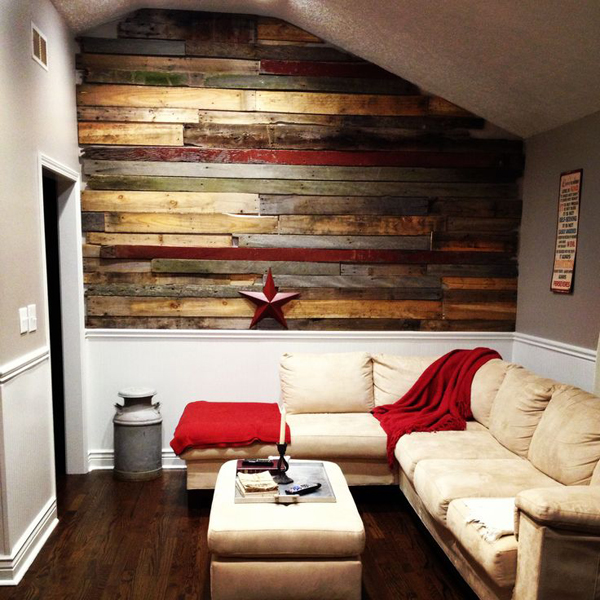 Even a small basement can be put to good use. Fill it up with cozy furniture and soft colors, as in this room, and you have a dedicated movie-watching space. The wood wall adds a subtle architectural element.
3. DeBordieu Project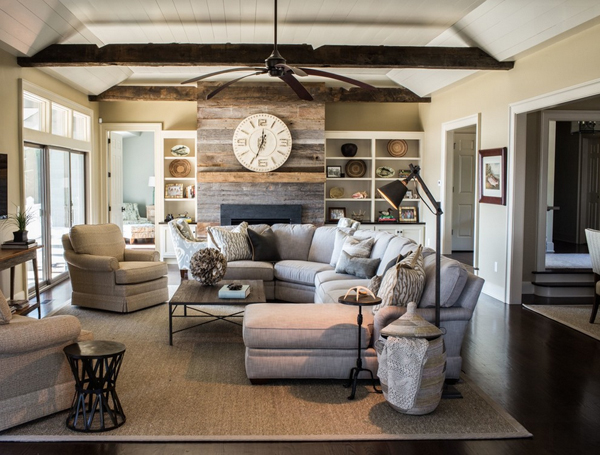 The accent pallet wall by the fireplace is stunning with the use of different colored pallet and with that huge clock is just enough to charm the area.
4. Erie Loft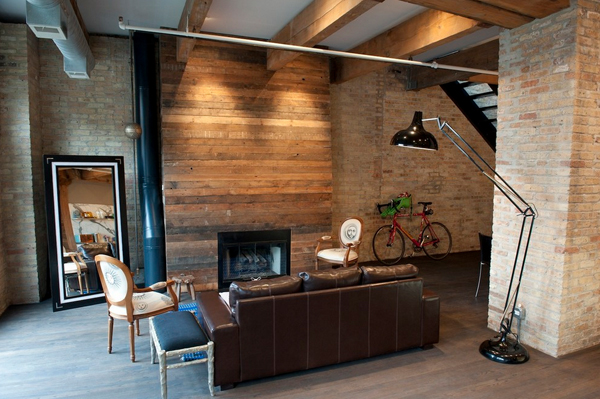 Layers of paint and drywall have been removed revealing the original timber beams and masonry walls while accommodating two bedrooms, master suite, and a lofty, open living space at the ground floor.
5. Halpin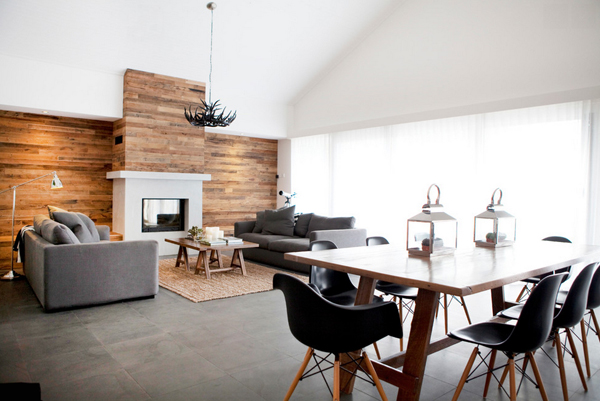 I love the aesthetic of this home – clean lines, natural elements, cool colors with touches of warmth, geometric patterns
6. Hamptons Industrial Modern Farmhouse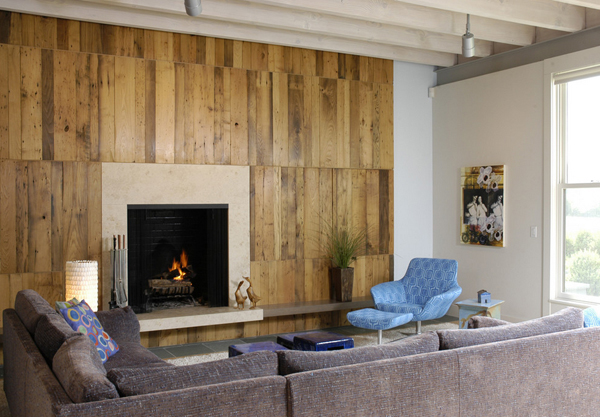 Here is the modern version of a farmhouse in a New York living room.
7. Laggan Church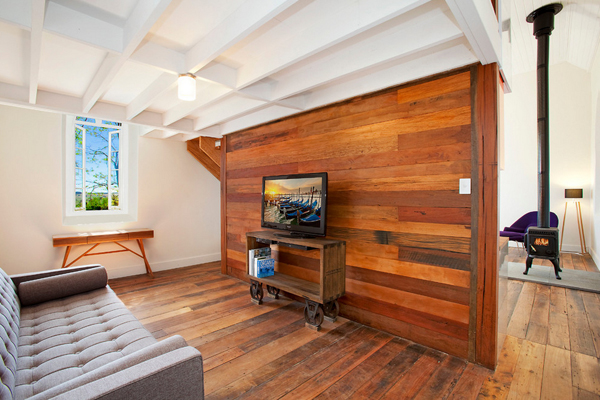 This reclaimed wood accent wall behind the kitchen separates the main living space from a casual lounge with a TV, sofa and futon for guests.
8. Lamon Luther Living Room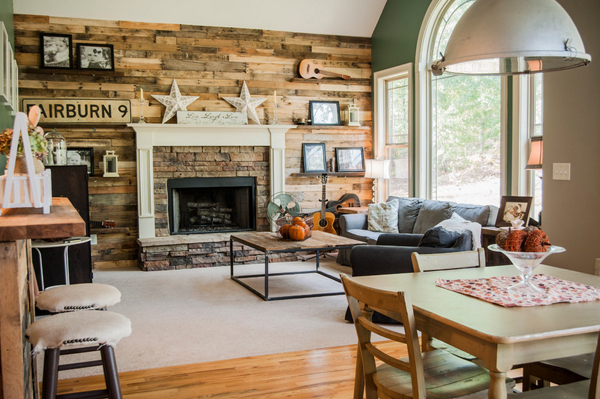 This room looks like it is owned by one person who likes Western decor as seen with the decors of this living-dining room combo.
9. Living Room Pallet Wall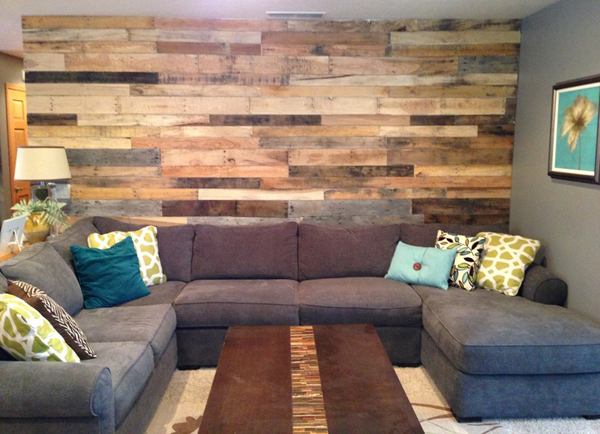 Here is one modular seating which just fits the small room perfectly.
10. Max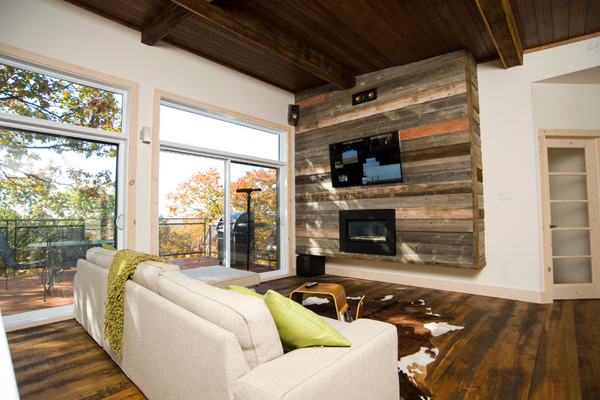 The color on the wood is plain stunning – matches with the white walls actually.
11. Modular Glass Guest House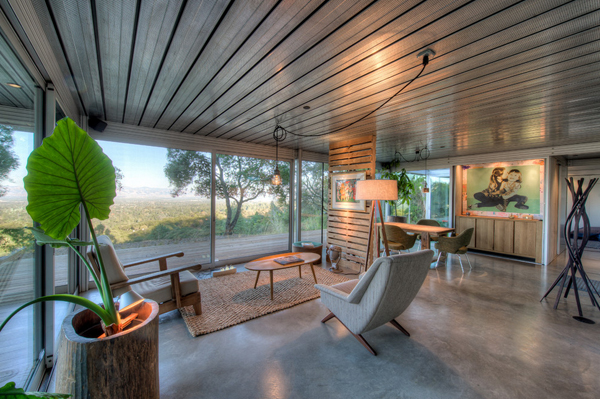 Although it's open in feel, this building is situated privately on a south bay hilltop where the homeowners can relax with privacy.
12. Mountaintop Living Room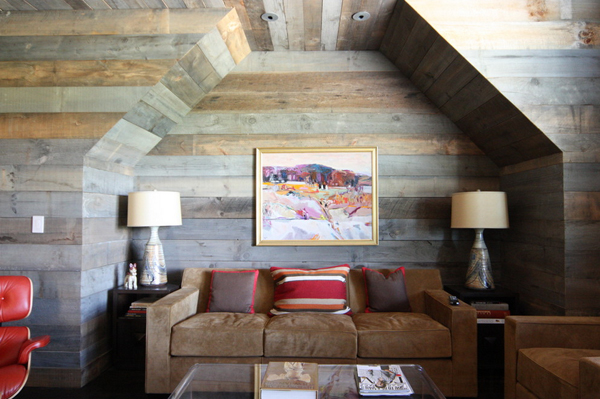 Creating an accent wall with this contour is never easy but is worth it.
13. Orange County Family Room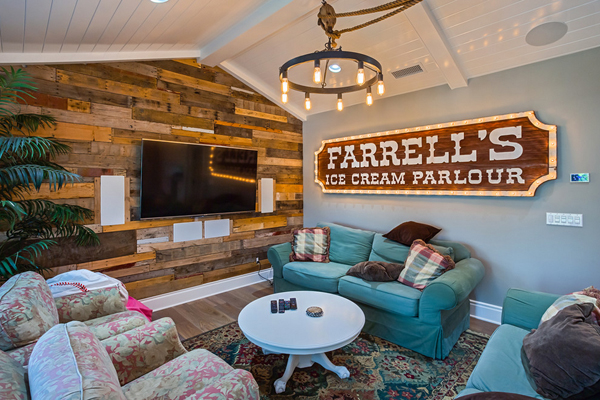 The use of signs is a great way to exhibit your collectibles – buying old signs like this and then restoring it is pretty sweet.
14. Regency Manor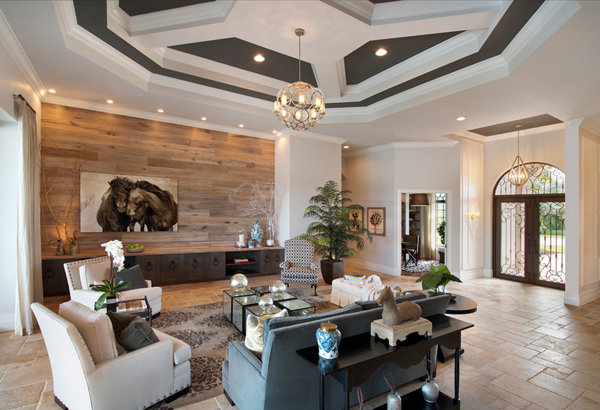 There are a couple of thing that is worth loving in this Miami living room – the pallet wall of course, the horse painting, and the gorgeous floor tiles.
15. San Francisco Contemporary Farmhouse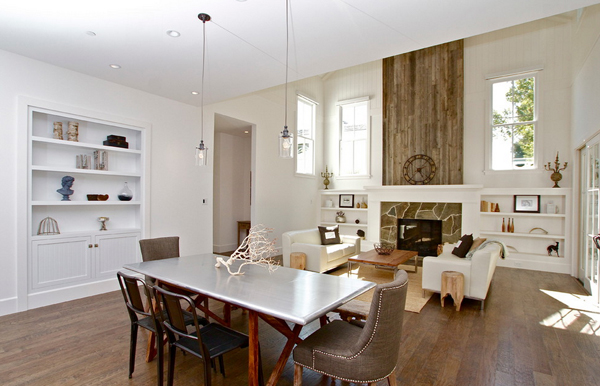 Here is another San Francisco home with a farmhouse theme to inspire people with white living room space.
16. Sandy Living Room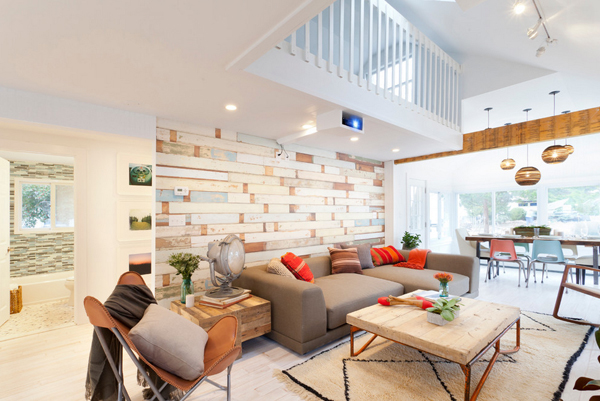 Clean, modern lines, a neutral palette with pops of color, and a mix of rustic and contemporary give this space the youthful feel the homeowners themselves possess.
17. Spring Home in Edina, MN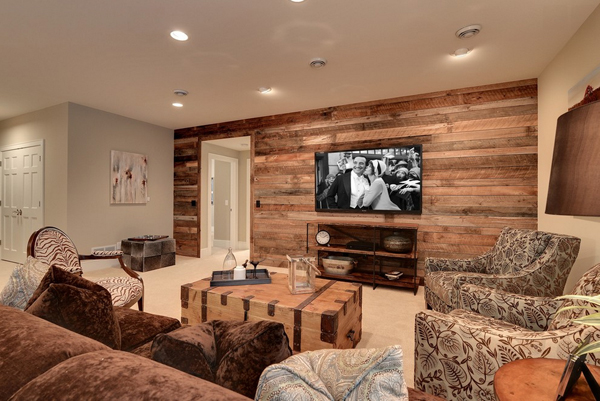 The pallet wall and the furniture – pretty awesome!
18. Suburban Living Room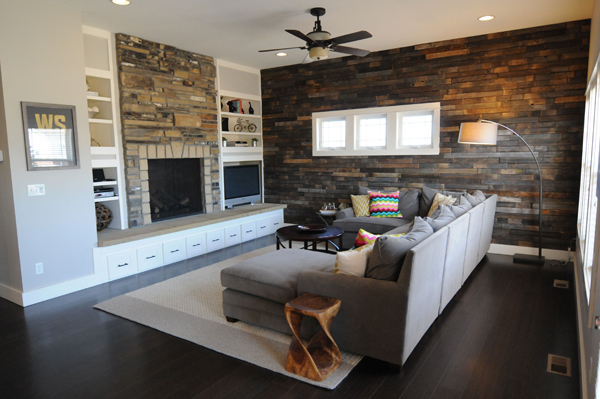 One accent wall, and the other by the fireplace – plain stunning!
19. Tribeca Loft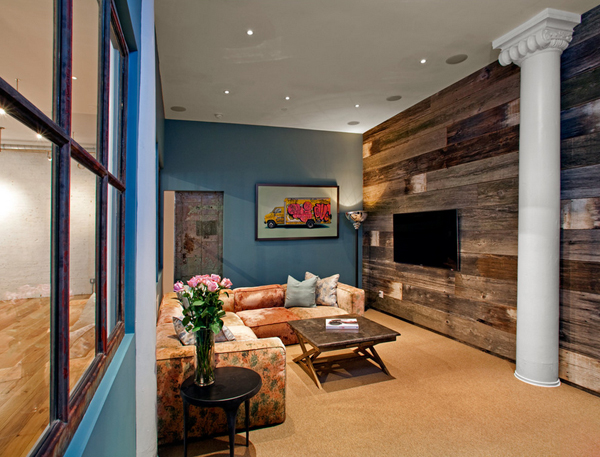 This living room space has a cool call on the color palette used to it.
20. Vail Mountain Bachelor Condo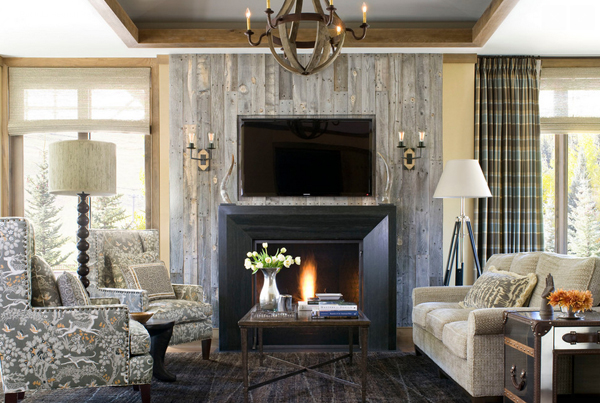 Did you notice the placement of the pallet wall? Different from placing it horizontally to create length; also, notice how they used different drapes/shades on the windows on the side.
Whether a living room space is a traditional one, rustic, contemporary or even modern – using pallet as your accent wall is one cool mode to add drama and sass to your wonderful spaces – if you like to check out the bedrooms with pallet walls, please do and tell us what you think about the spaces – are they inspiring, challenging or plain stunning – tell us your thoughts and we'll love to hear from you guys!