20 Fantastic Bedrooms with Pallet Walls
Currently, I am have a project at home that I'm making out of pallet, that is why I thought creating a list of pallet decor would actually help me in the process. Wikipedia said that a pallet is the structural foundation of a unit load which allows handling and storage efficiency. Goods or shipping containers are often placed on a pallet secured with strapping, stretch wrap or shrink wrap and shipped.
So for today, we will be showing you a couple of bedroom photos that show you accent walls made from pallet. While most pallets are wooden, pallets can also be made of plastic, metal, paper, and recycled materials. Each material has advantages and disadvantages relative to the others. So, here we go – 20 Fantastic Bedrooms with Pallet Walls.
1. Alamo Farmhouse Remodel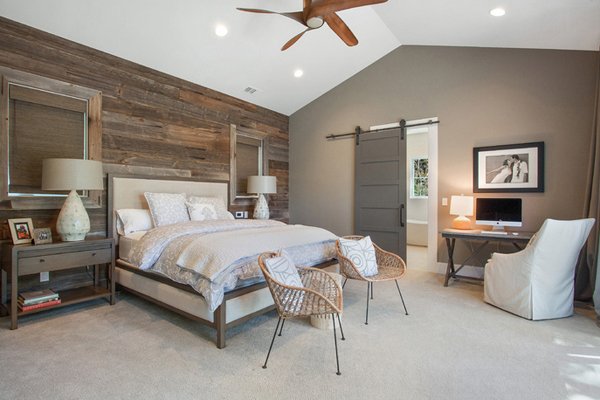 I am obsessed with the grey sliding barn door but of course, the focal point of this San Francisco bedroom is the pallet accent wall.
2. Ariti House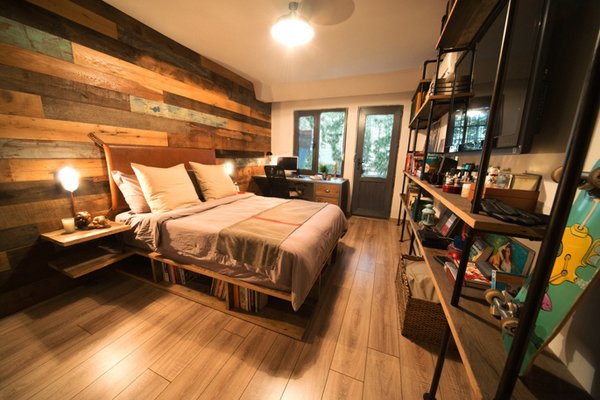 Aside from the stunning wood work on this bedroom, note the open shelving in front of the bed and the floating night stand!
3. Beaver Creek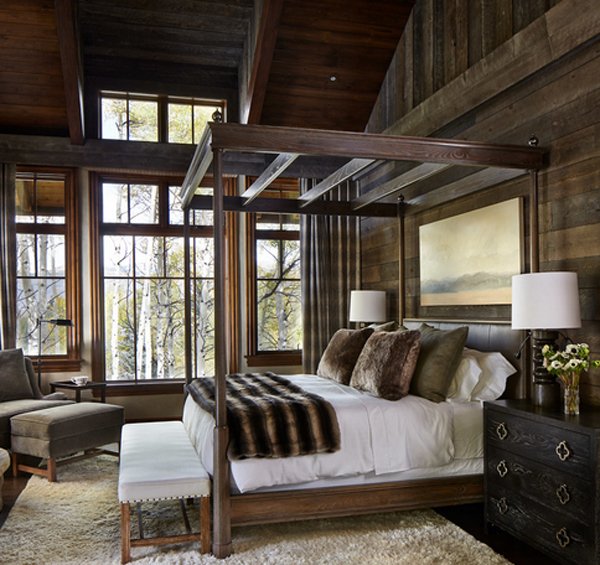 The rustic feeling of this bedroom is pretty and classy. Be amazed with the large windows that bring in the lighting in this space to save electricity.
4. Boise Residence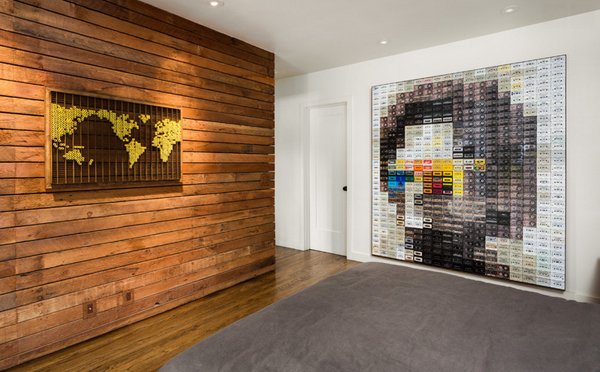 Large windows and a sliding glass door connect the bedroom to the outside, but the real view is the custom artwork made by MCullough.
5. Calgary Contemporary Ranch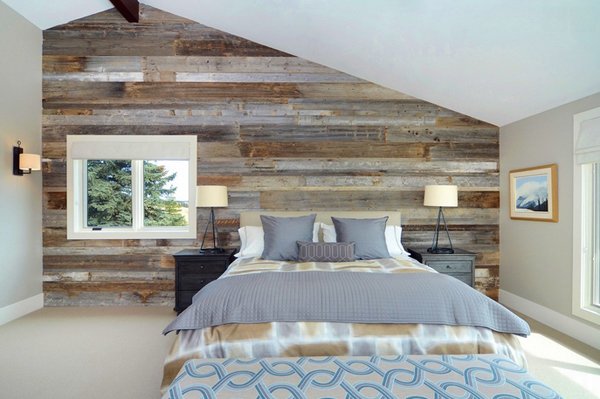 Elliott, meanwhile, says she's seeing a big increase in requests for reclaimed-barn-wood accent walls. "It can soften a modern room or even soften a very formal environment," she says. Decorative wall tiles are also becoming increasingly popular among her clients.
6. Circa 1700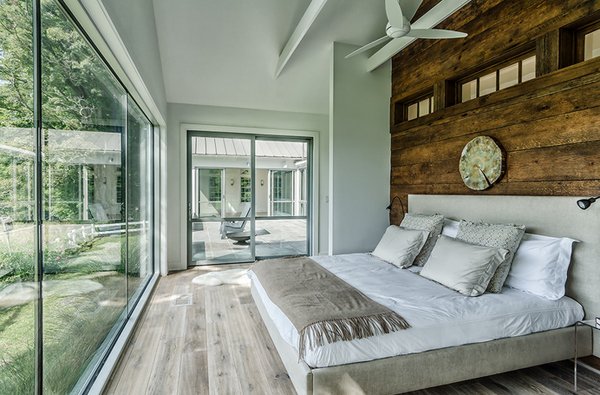 The contractor tried to preserve the original master wing, but it was too fragile and had to be rebuilt. The bed now backs up to a wall covered with reclaimed wood from the old house.
7. Dallas Bedroom Interior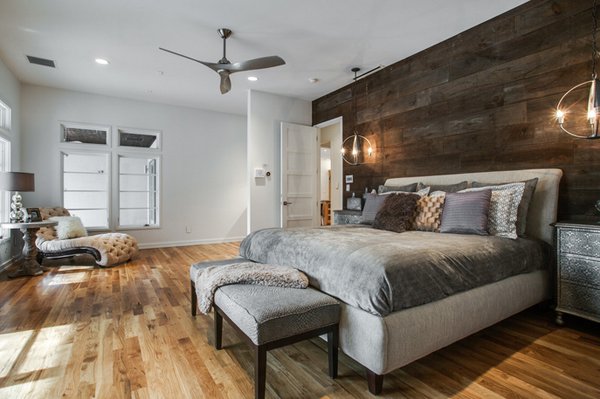 Reclaimed wood on wall in this dark colors made the light walls pop up! Notice the hanging lights on the sides of the bed too.
8. Herson Project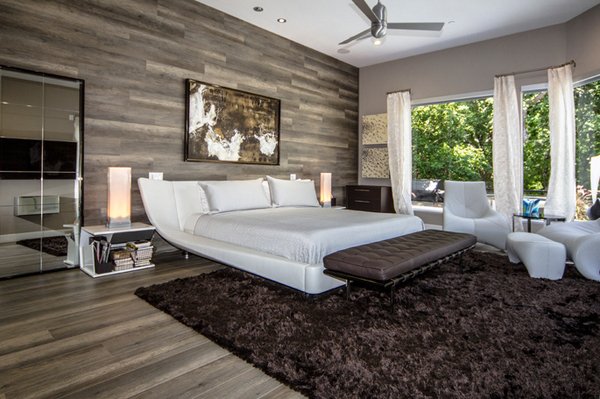 The designer is showing off how stunning this king bed is and the mirror beside the night stand.
9. Olema Road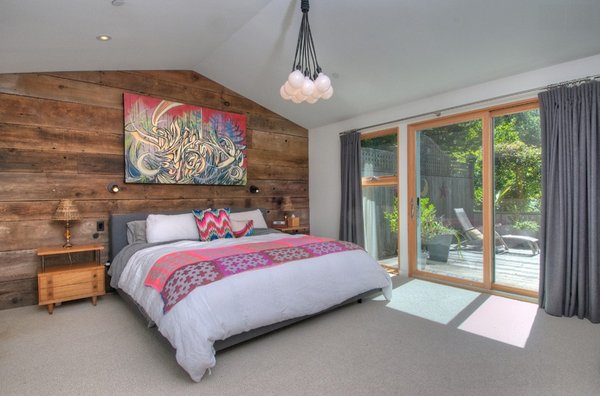 The lighting fixture above the bed is gorgeous, and the painting too!
10. Philadelphia Penthouse Apartment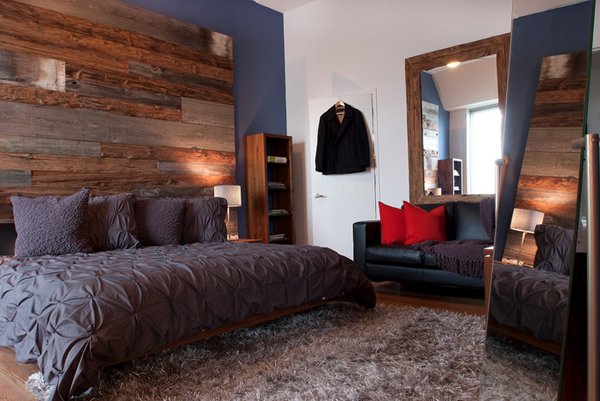 The same reclaimed barn wood frames the large mirror on the right.
11. Real World Portland
The walls are very creative and cool looking.
12. Renovated Mountain Retreat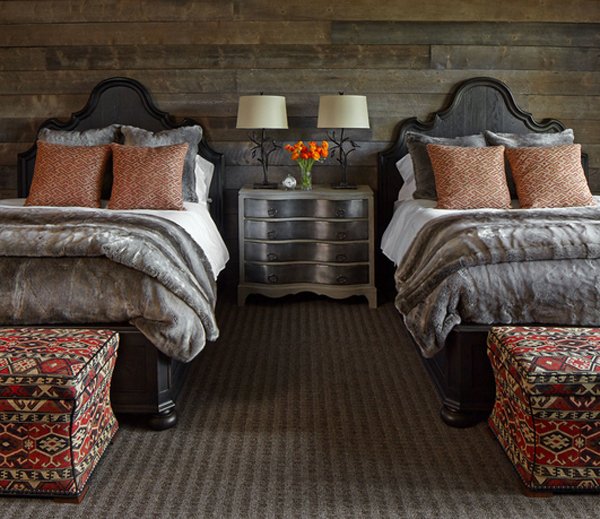 This space feels like a chalet – so simple but homey.
13. South Coogee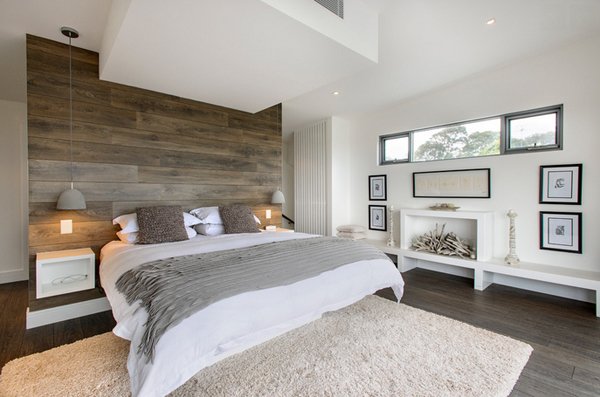 This bedroom has one simple color palette theme and it sure looks classy and fancy, even with reclaimed wood for an accent wall.
14. Street of Dreams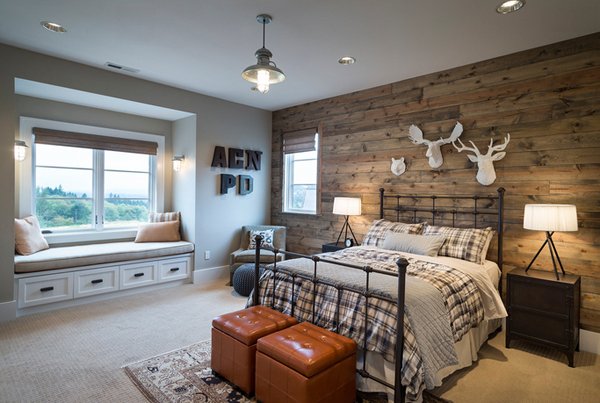 I'm sure about you, but this pallet wall with all those animal heads is just stunning! Coloring them white is a great idea!
15. The Connect Series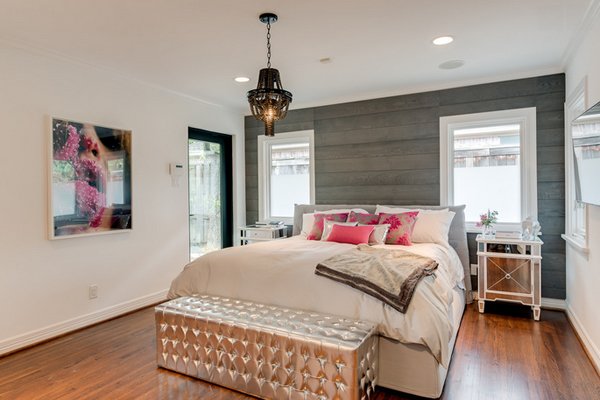 The accent wall of this bedroom is just divine! With cute decor in the space itself, this bedroom is just fascinating.
16. Traditional Bedroom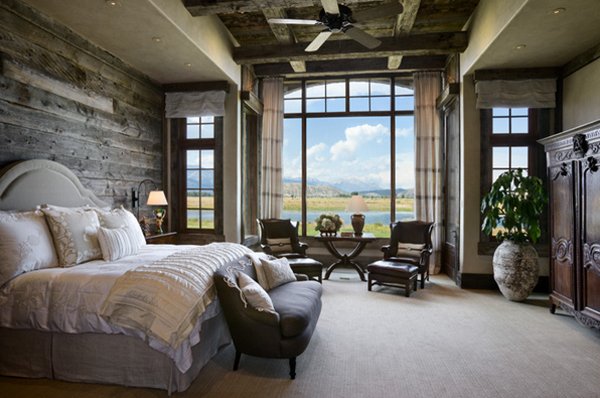 One traditional bedroom that showcase an awesome view on the outside but at the same time an awesome interior as well.
17. Tuscan Villa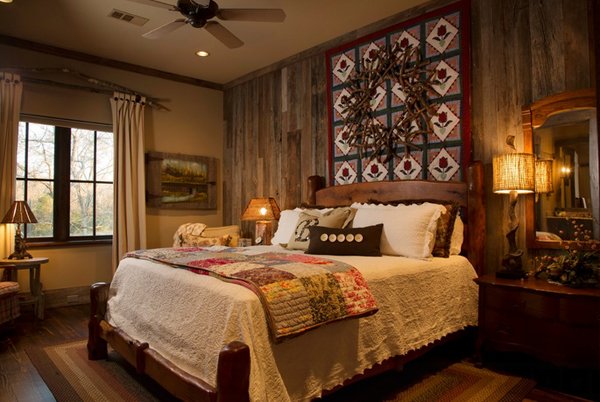 There is this interesting wall decor just beyond the headboard which I believe to be handmade; also look at the curtain rods with wood in them – interesting, right?
18. United States Contemporary Bedroom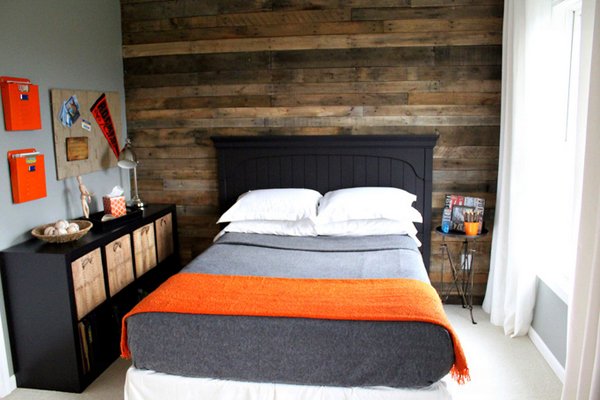 Here is one bedroom any teenager would love – I mean it's good enough for an adult of course!
19. US Contemporary Bedroom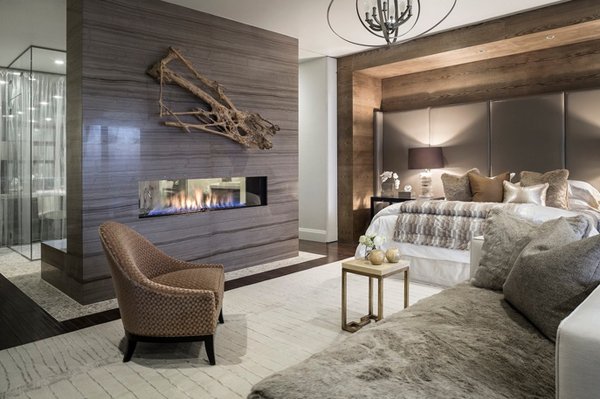 This is one beautiful bedroom with awesome decor above the fireplace and fancy bedroom furniture.
20. Vancouver Rustic Bedroom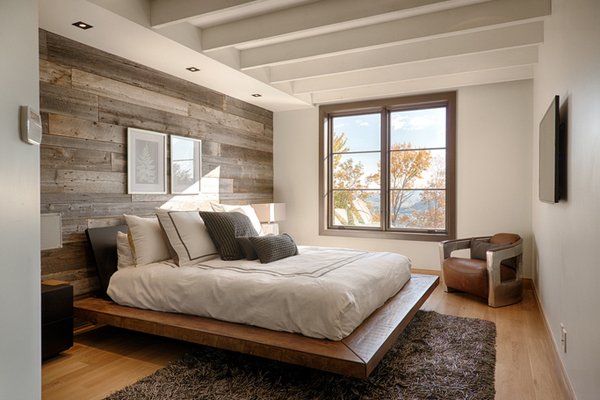 Here is one modern bedroom with a rustic approach to it. Pretty stunning right?
Old and discarded wooden pallets can be used in pallet crafts and various furniture pieces. If you check online, you will be able to see a couple of DIYs made from pallets that are quite easy when you actually think about it. For furniture or decor – just choose your pick! With that in mind, check out other amazing usage of pallets that we have here in Home Design Lover!