23 Modern Living Rooms Adorned with Black and White Area Rugs
Black and white is a nice color especially for a modern space. It also looks nice for an area rug.
Area rugs play an important role for an interior from adding appeal to the space to defining the area.
We know that it can greatly bring beauty to a space as long as you position it rightly and if you get a beautiful print and type of rug that suits the area. Most of the time, natural colors are used for an area rug but there are also some homeowners who prefer to use those with prints and patterns or those that has exciting colors to bring life to the interior. But there are also some who make use of black and white area rug which is also a good idea since it looks good in any space.
Speaking of black and white area rugs, we will be showing you a roundup of modern living area that is decorated with this kind of rugs. They come in various patterns and you can observe that each design has a unique impact to an interior. The modern living areas that you will see below use black and white area rugs and I am pretty sure that you will love their design especially that sleek modern furniture area added on it. Scroll down and take a look at the images below.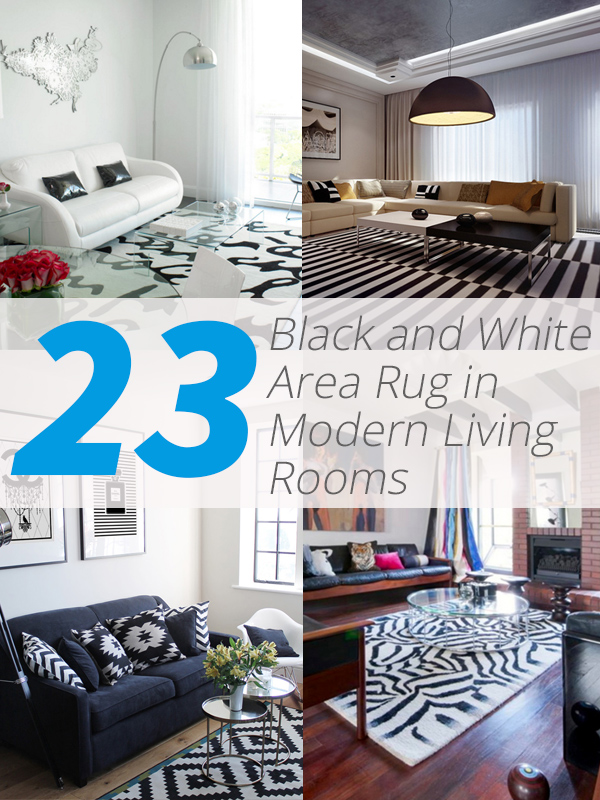 1. Beauty on a Budget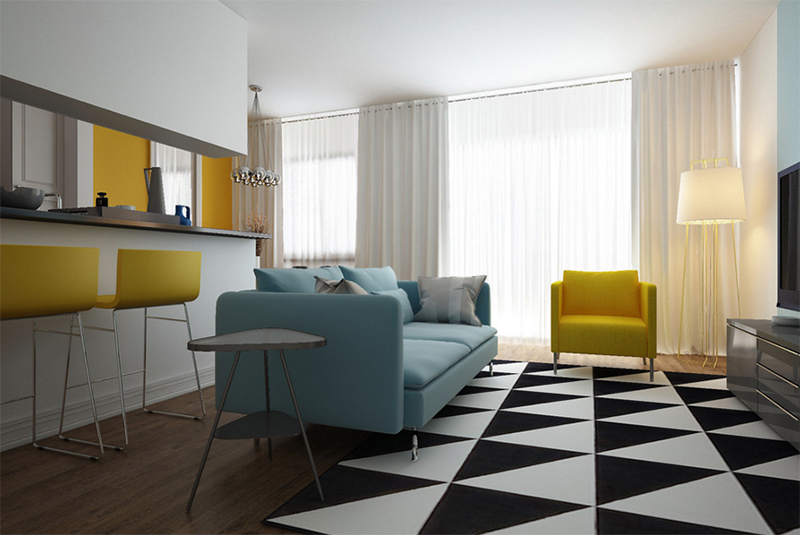 This is so beautiful! I like that design of the area rug using simple triangles in black and white.
2. ML Portfolio
If you used white furniture, why not bring some contrast through the area rug? Look at what the designer did to this living area.
3. Southampton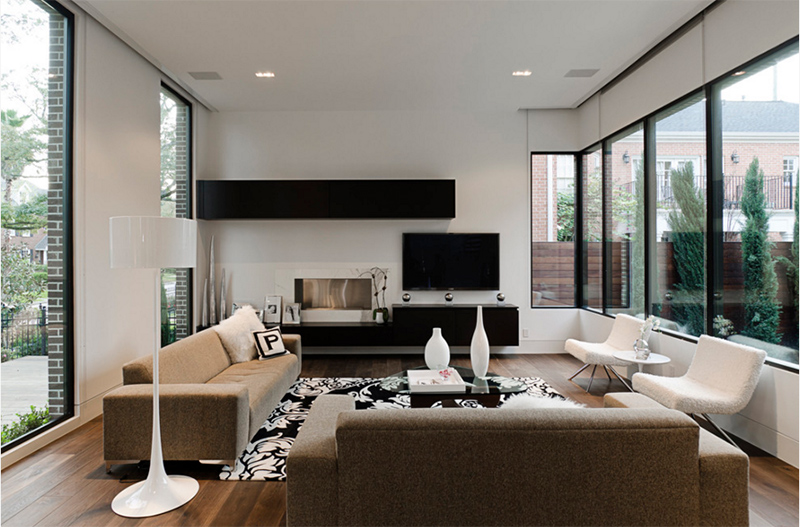 Don't hesitate to add a floral printed area rug as long as it is black and white like this because it will result into an attractive space!
4. Los Angeles Living Room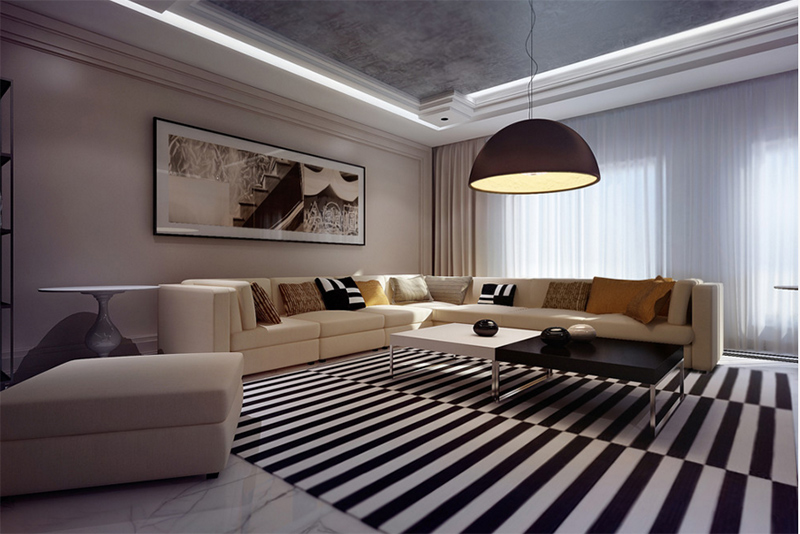 I have seen this area rug many times in some images online and I can say that it looks really stunning in whatever space you add it in.
5. Loft Sectional Sofa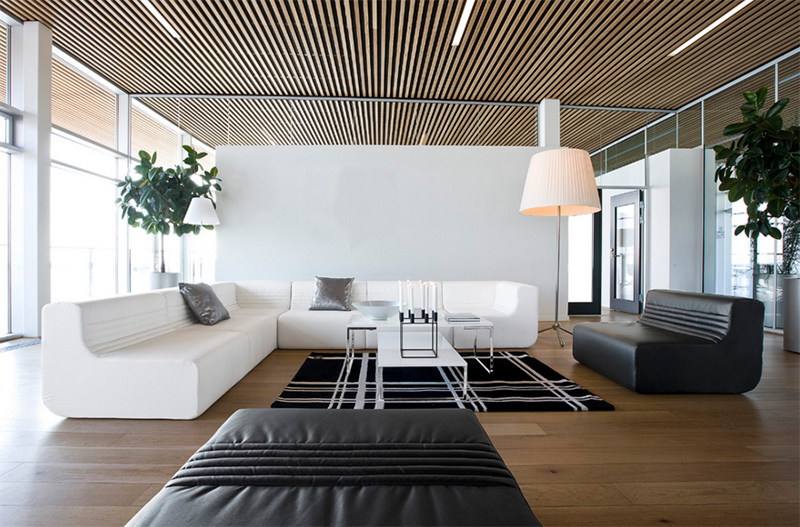 Now this is indeed a gorgeous black and white living area! Just look at that area rug. Isn't it beautiful?
6. Brooklyn Apartment
A simple modern space with little furniture but that area rug in black and white triangles brings much beauty into it.
7. Nordica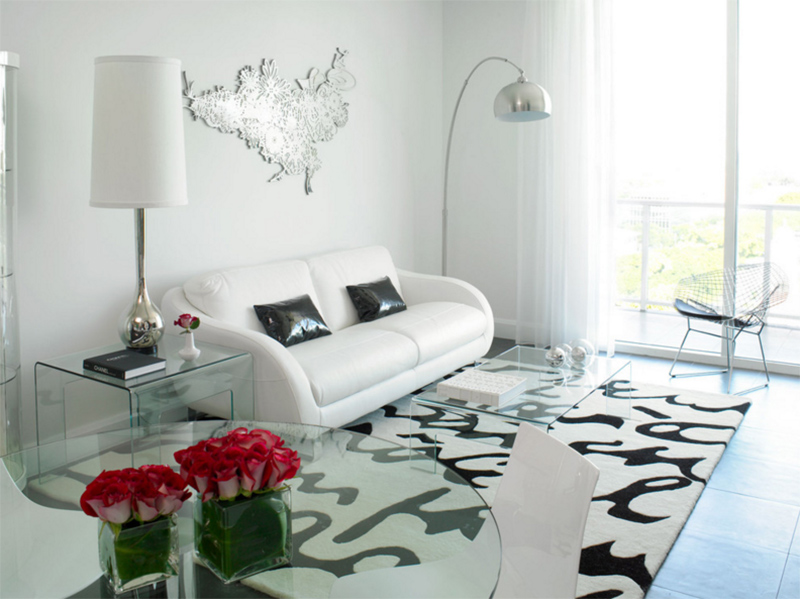 A black and white area rug with swirls bring a sweet texture to this living room, right?
8. SAN CLEMENTE interiors – Room renovation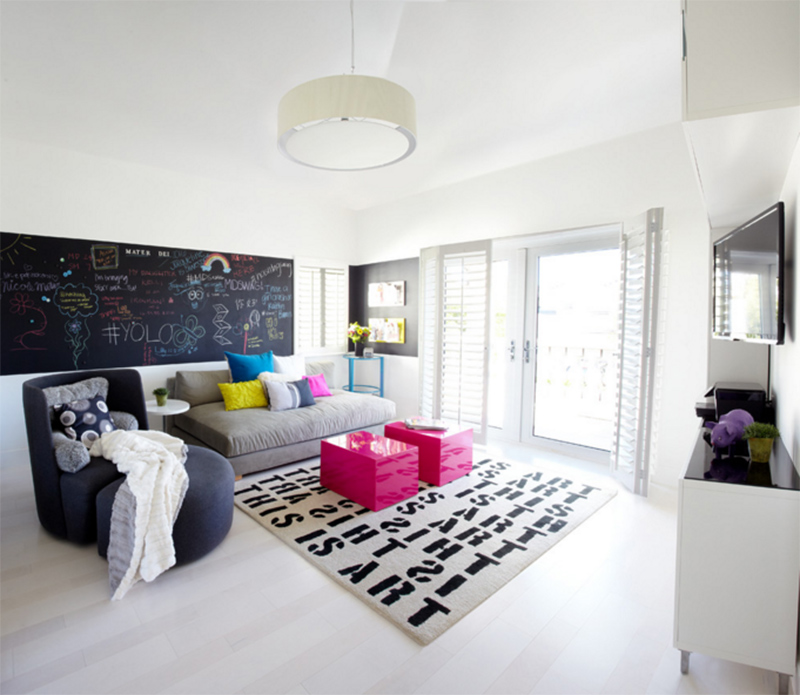 I think you can make an area rug like this with all the letters stenciled on the rug. Very artistic!
9. Hoffman Residence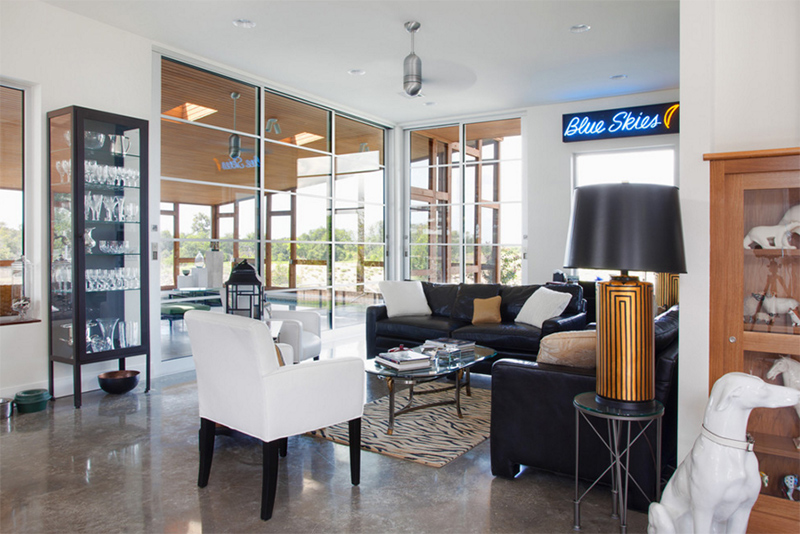 If you want, you can just pick a small area rug and place it under the coffee table. Yes, that will work well too like what you can see in this image.
10. Bucktown Beauty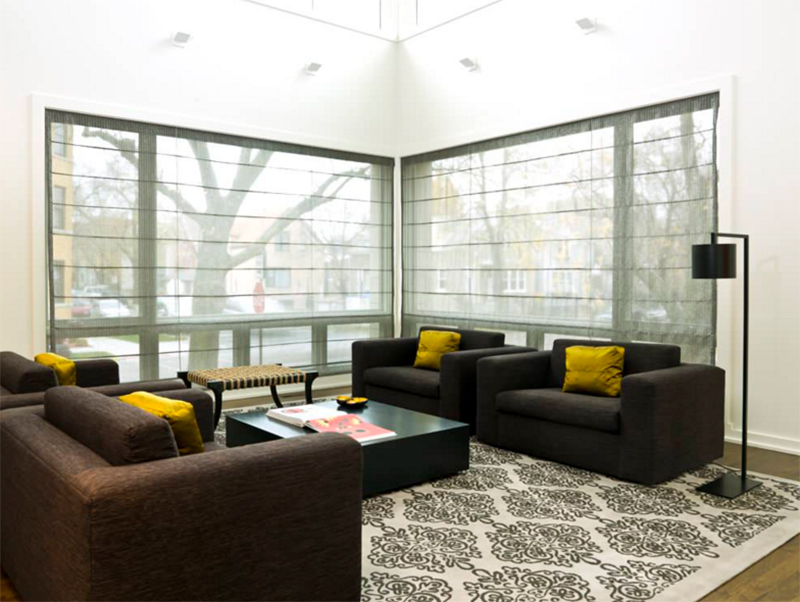 Who said you cannot use damask printed rug for a modern living area? You can see here that it has a gorgeous impact to the living room with pops of yellow.
11. Jennie Pritzker Living Room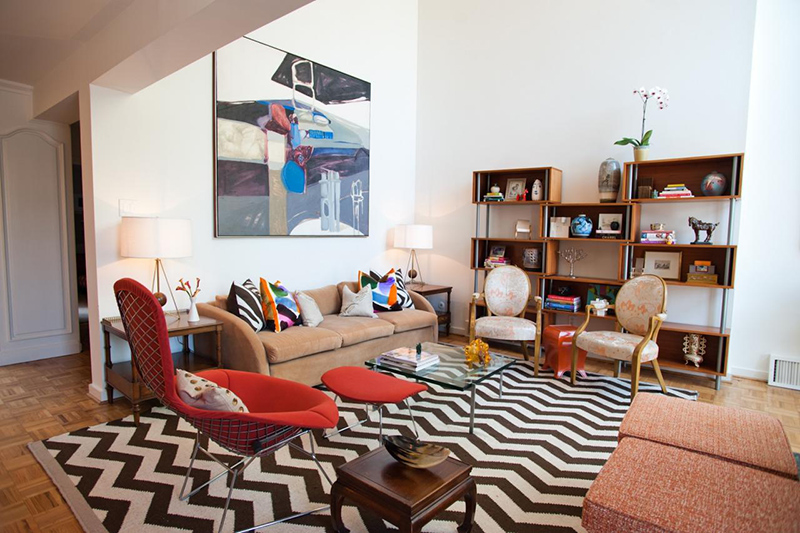 I like the eclectic mix of furniture in this living area with a chevron area rug.
12. Black And White Living Room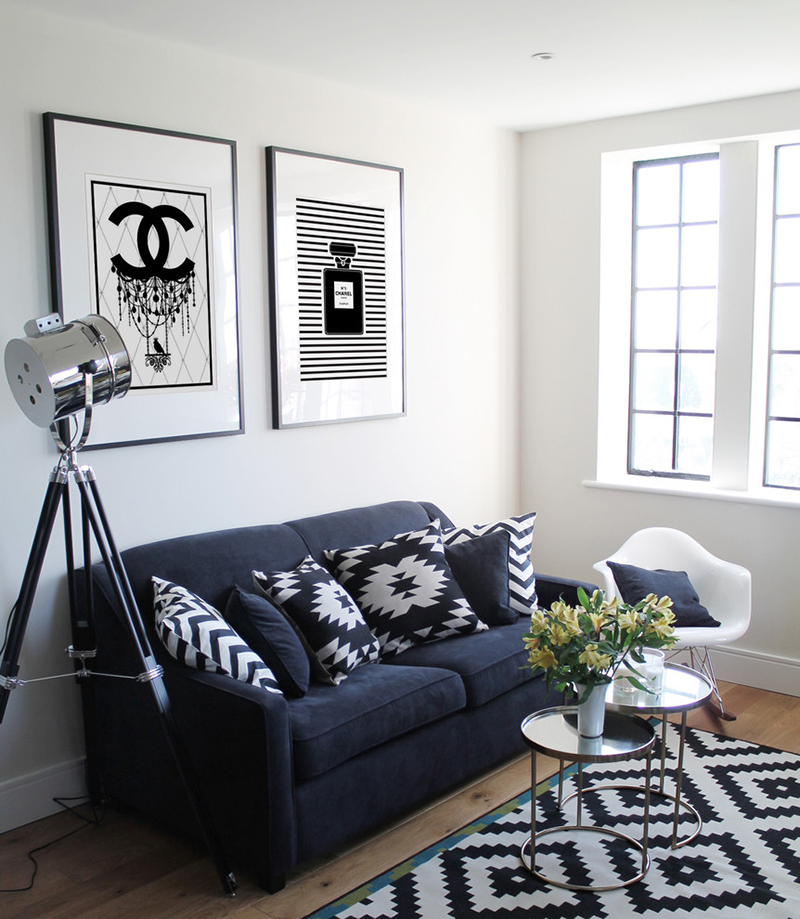 This one looks so masculine with all the black and white colors in it but when you spot the wall decors, you will change your mind about its being "masculine."
13. ManSpace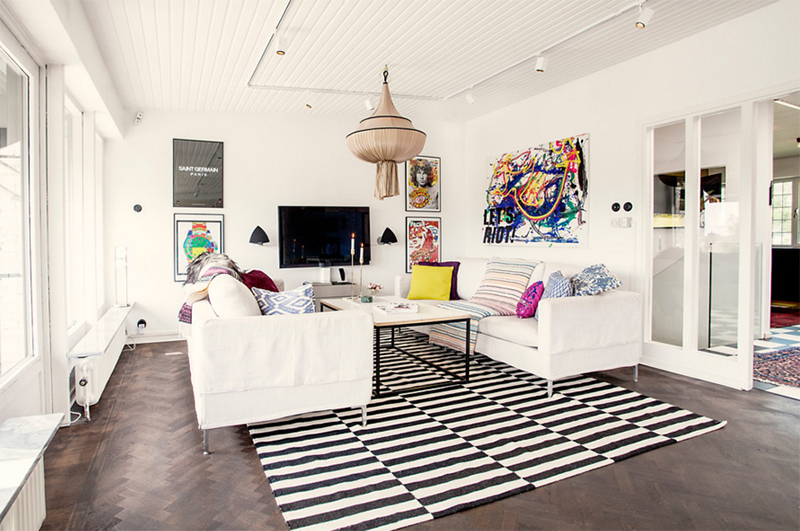 Love the wall decors and throw pillows in this living room that has a black and white area rug. And that lighting? It is a lovely idea for a DIY!
14. Dominic Fusco Studios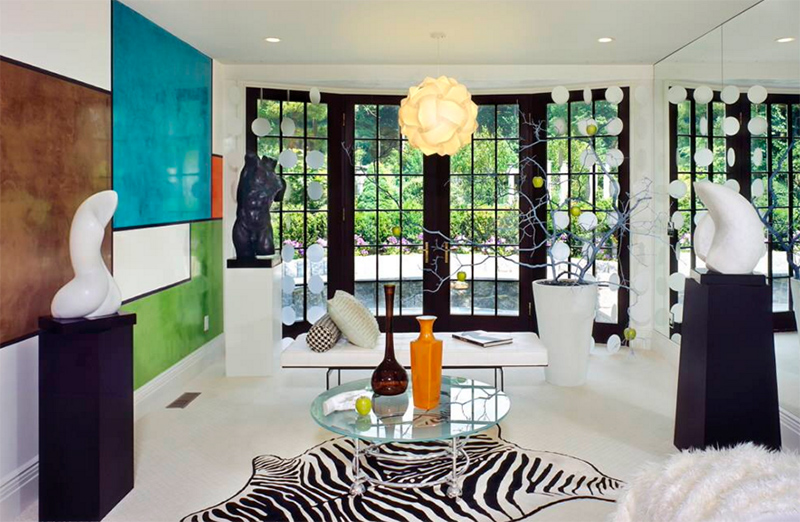 An artistic living area has a cowhide with zebra print. This one appears like a museum or exhibit to me!
15. Bunalbo
Modern patterns were used for the area rug in this area. It looks extremely nice despite the simplicity of the space.
16. Nyklassisk Vardagsrum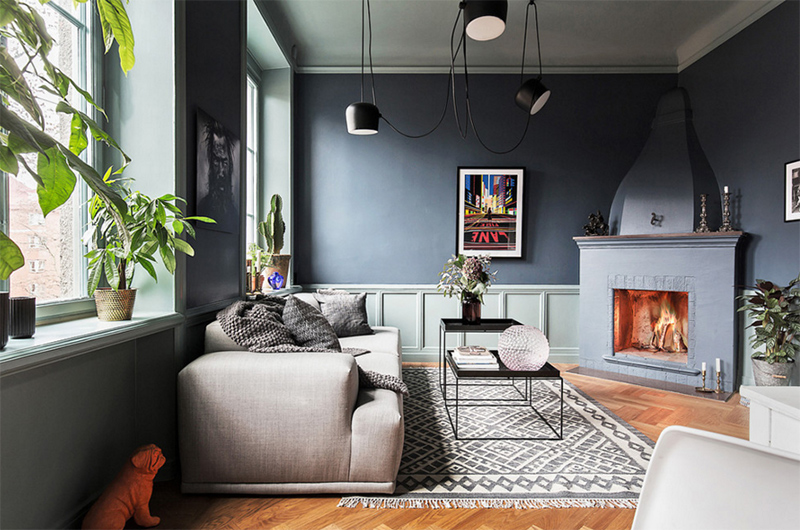 One look at the space made me feel like cuddling on that sofa while the fireplace is lighted! And look at that lovely area rug too with fringes.
17. Collette Hanlon Home Stagers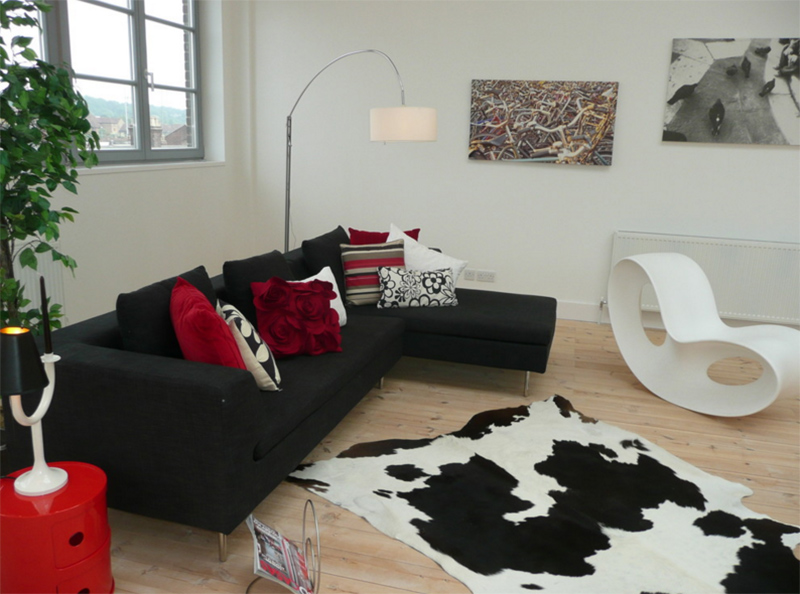 Aside from the throw pillows of various designs, the cowhide area rug used here is another item that brings beauty to the area.
18. Lounge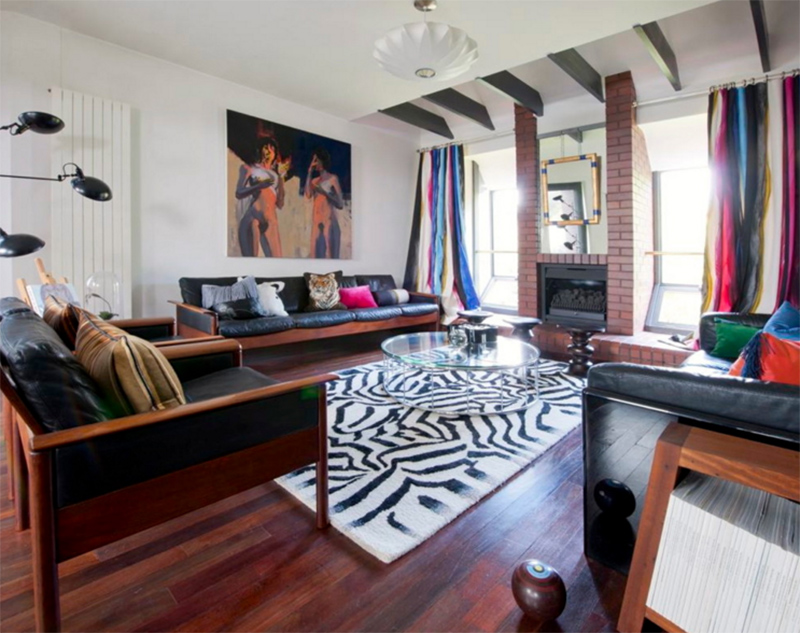 A modern living room with many creative elements from the wall decors to the area rug.
19. Modern House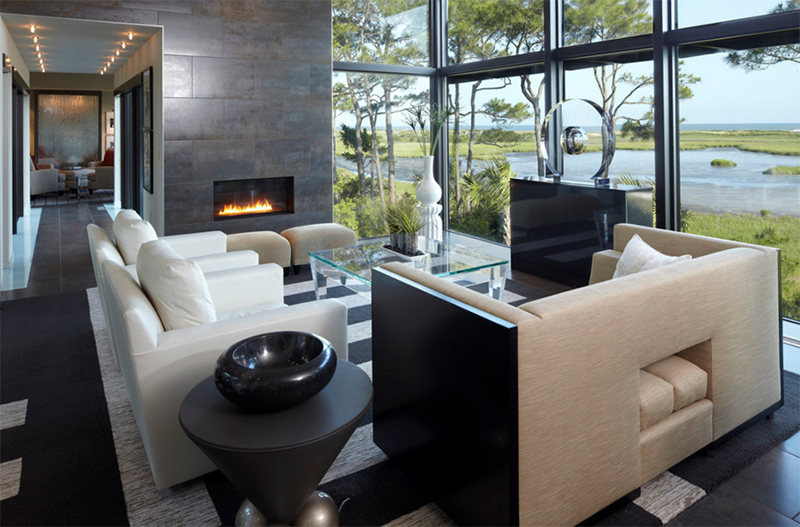 A warm living area that has a sophisticated design especially with that area rug and furniture. I also like that sculpture which stands near the windows that gives a good view of the surrounding.
20. Beauty on a Budget 2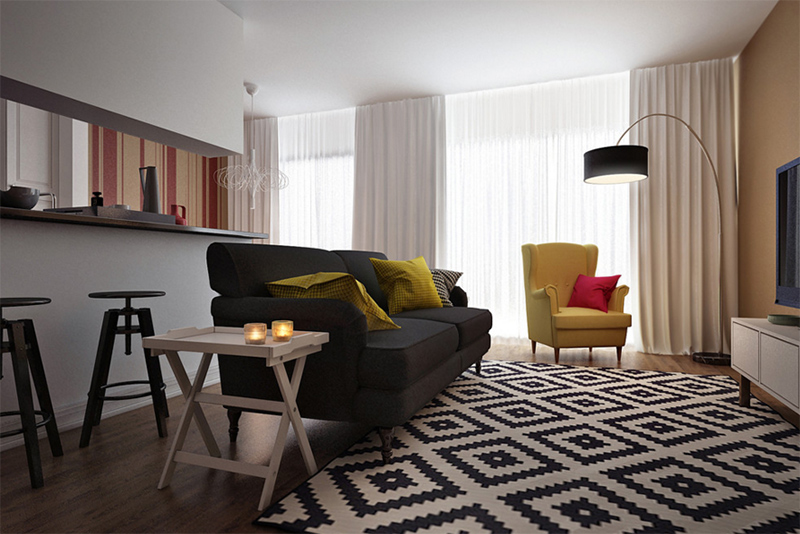 I so love the look of this one! This modern living room has many creative elements that is not overdone.
21. Glenrosa Retro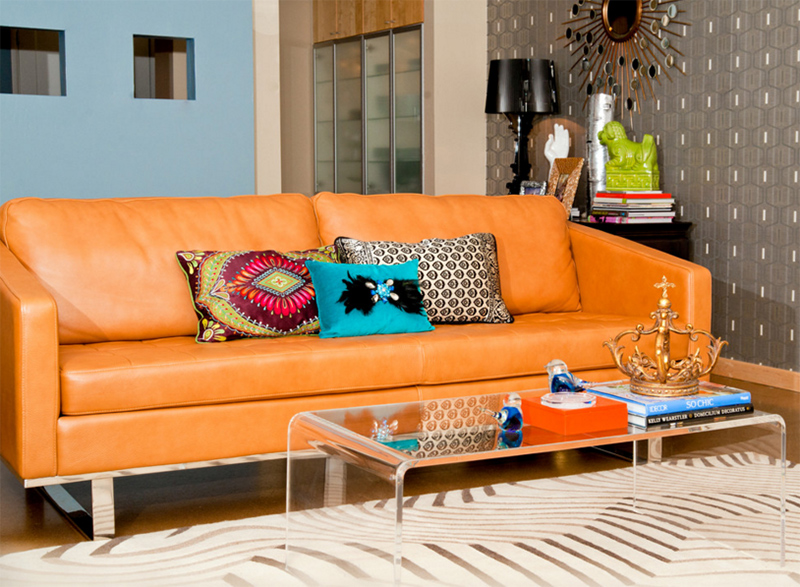 For someone who wants an exciting space, this would be a good idea. Bring in a colored chair, add some throw pillows and then throw in a black and white area rug with a lovely pattern.
22. Prologe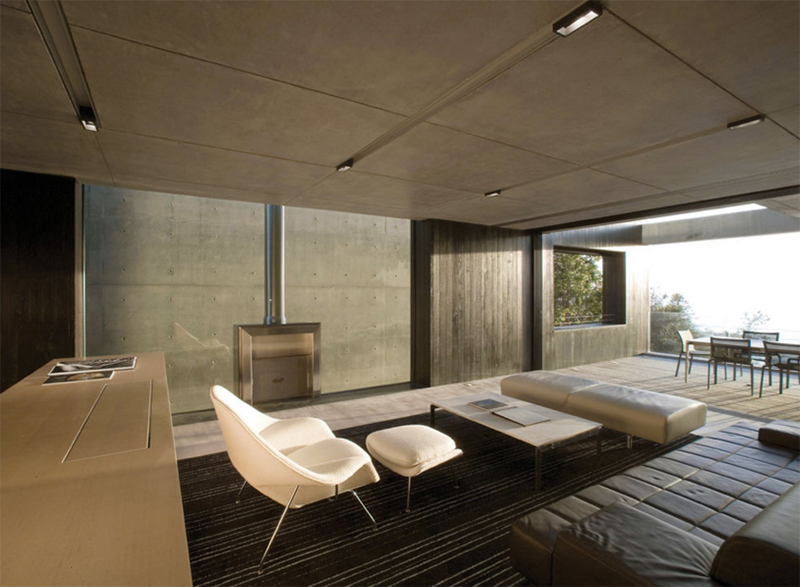 A very modern living area that has a modern fireplace and sleek furniture that sits on an area rug that has majority black colors and white stripes.
23. Kristina Wolf Design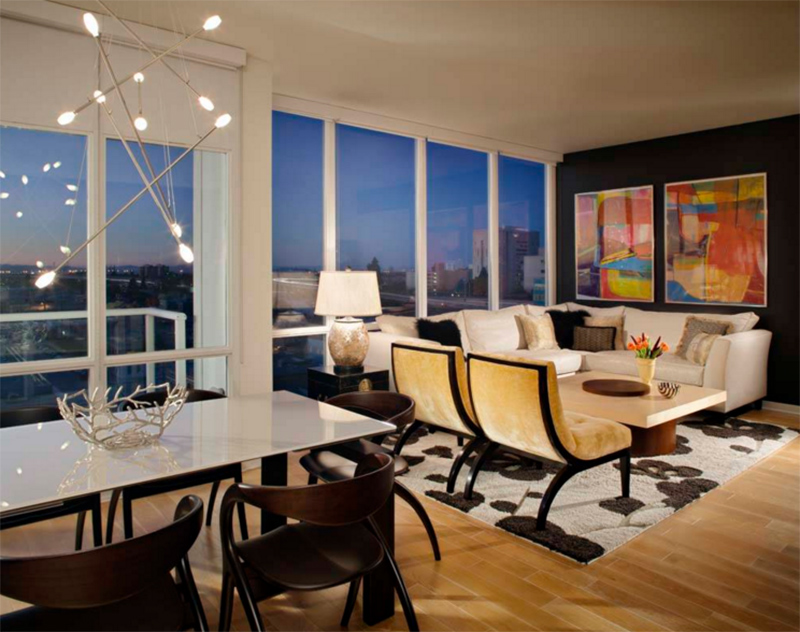 A small living area is defined with a soft area rug that has circles on it. Lovely, right?
So, what can you say? Black and white indeed looks amazing in whatever space you use it. Notice that the modern living areas above have different styles in it but the area rug still looks great inside it. We have also seen ideas on how to position furniture on top of the rug. Also, you saw the varying patterns of the rugs that added a more interesting look to the living areas. I love the chevron the most, how about you?