15 Modern Living Room Swivel Chair Designs
Once we see a swivel chair, we'd immediately think that it is for the office. But what we do not know is that it can also be used for the living room and for other areas in the house. This is made possible because of the varying designs of swivel chairs. Those that are especially designed for lounging are comfy and have distinct shapes. You can easily identify an office chair and a living room chair because of its look.
A swivel chair is a chair with a seat able to be turned on its base to face in any direction. That is why you will notice that most of the chairs on the list have a base in the center although some are hidden inside the chair. Now, if you plan of adding an accent chair to your living room, try these living room swivel chairs we have collated for you.
Famaliving Moon Rocking, Swivel, Powered Recliner, Blue Leather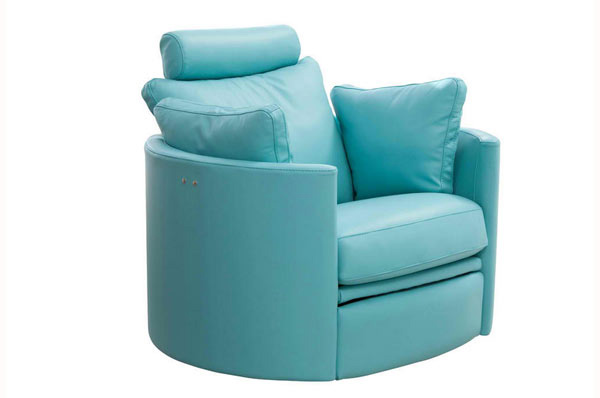 Aside from being a swivel chair, this one is also a rocking chair that will give anyone the comfort they have been dreaming of. The frame of the Moon is crafted from pine wood and MDF construction making it very durable.
Lucy Swivel Glider Chair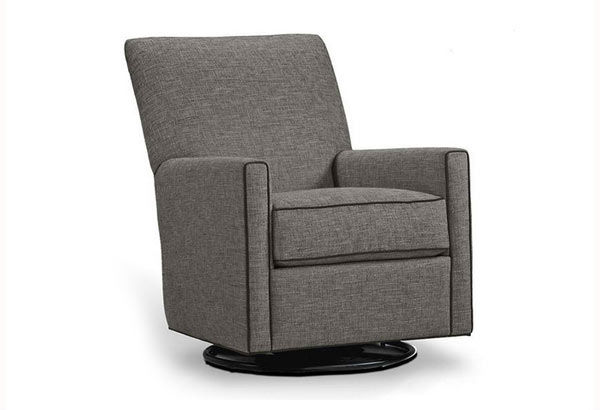 A boxy gray chair with hip black piping giving it a sleek and smart impression. You'd be swiveling and gliding while sitting on it.
Arabella Swivel Chair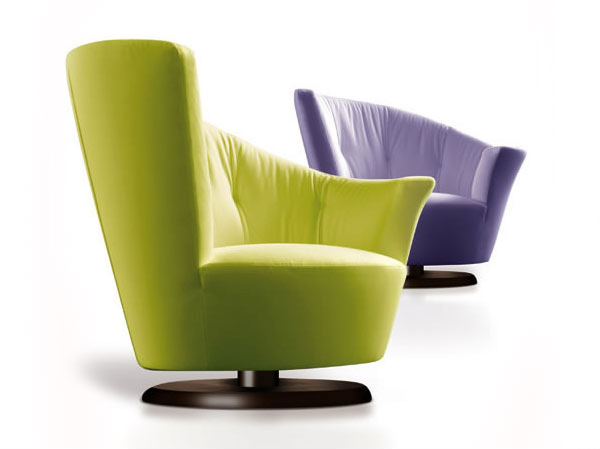 This chair features a sleek, slanted profile and a plush oversized seat perched atop a varnished-bronze swivel base. It comes in a range of hot hues.
Fenia Swivel Lounge Chair by EuroStyle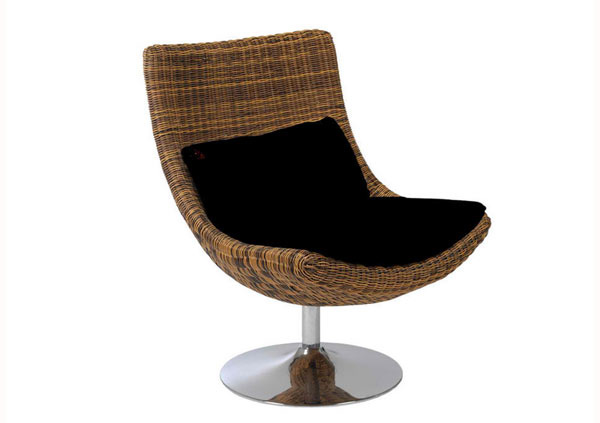 Combine comfort with a stylish modern look featuring triple brown rattan with a comfortable black fabric cushion, chrome base and swivel capabilities.
Scroll Corkscrew Dacron Chair and Ottoman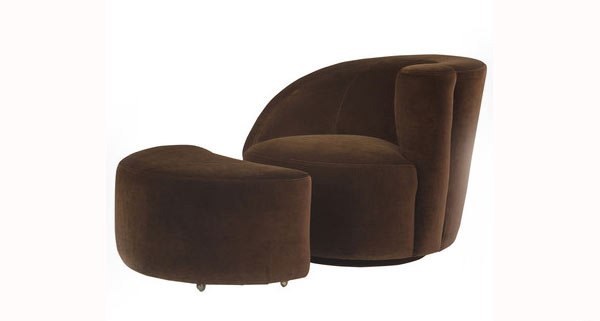 A chair that is said to be environmentally friendly because of the materials used in creating it. Once you are on it, you will not just feel comfortable but also close to nature.
Fjords Shelley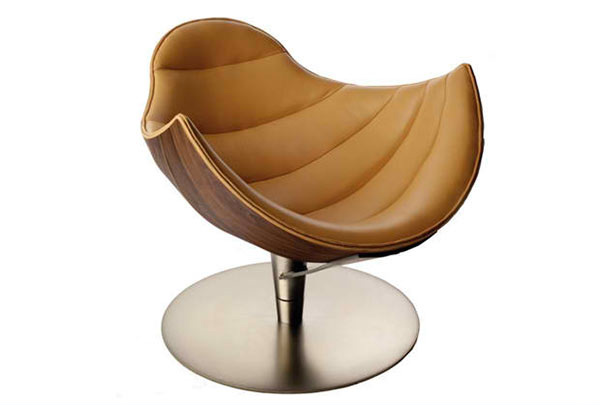 A modern classic piece with its shape of a shell. It has a unique base design where you will feel safe and comfortable.
Sly Modern Lounge Chair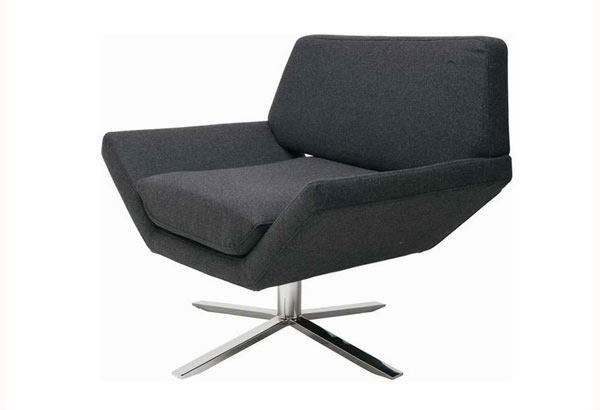 Celebrate craftsmanship at its finest! Hardwood frame and CFS foam padding wrapped in light or grey wool is featured in this swivel lounge chair.
Harput Swivel Lounge Armchair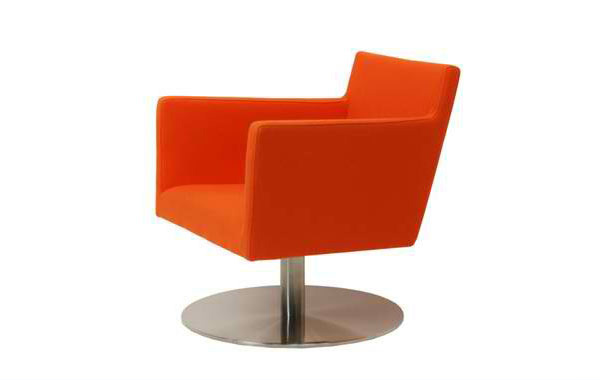 This comes in a stunning array of colors with removable upholstery that slips off for easy cleaning.
Modern Hayden Swivel Bonded Leather Chair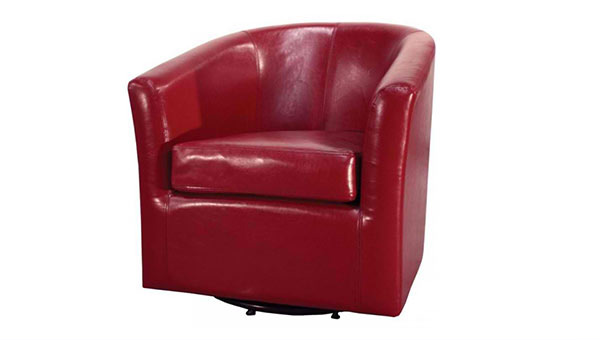 A red bonded leather swivel accent chair that could be perfect for that extra seating in any room.
Baloo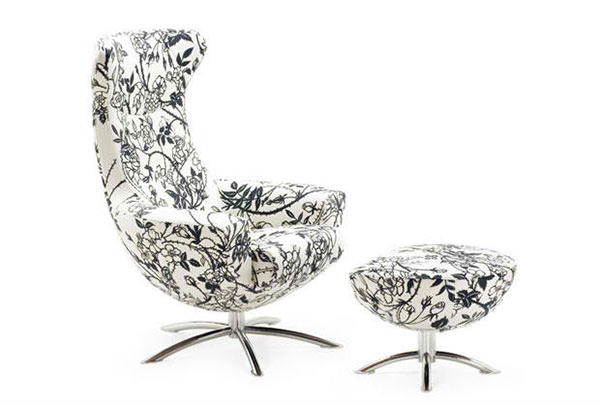 Inspired by the 1960's, this one has a solid look yet light in character. It swivels 360 degrees and has a rocking function.
Rebecca Swivel Armchair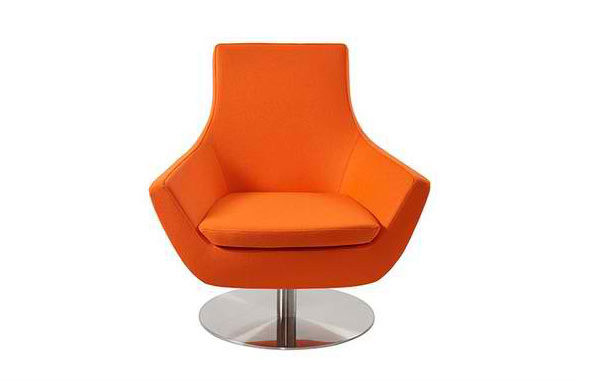 An occasional chair that is modern in design with padded seat cushions that supported with "S"-shaped springs for strong flexibility.
Lund Arm Chair Island Blue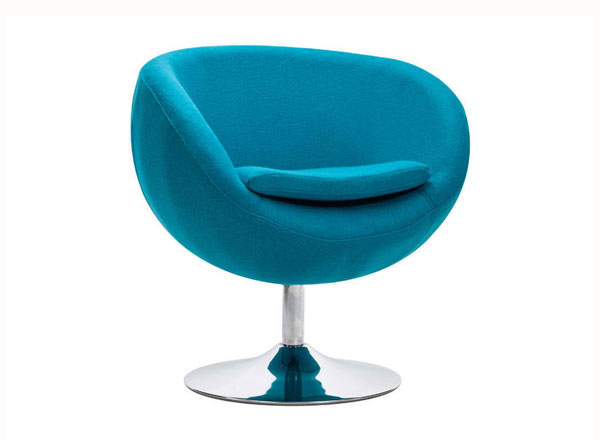 Look at how modern European design mixes with American details of soft wool-like texture of the fabric.
Lobster Chair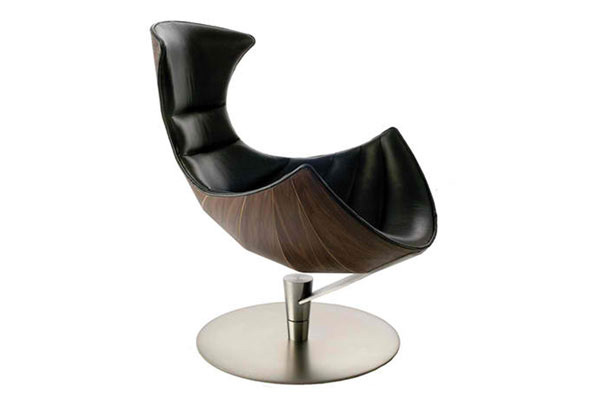 Its egg shaped cosines is protected by a beautiful wood exoskeleton. It is inspired by the natural sea lives for an organic feel.
Umea Arm Chair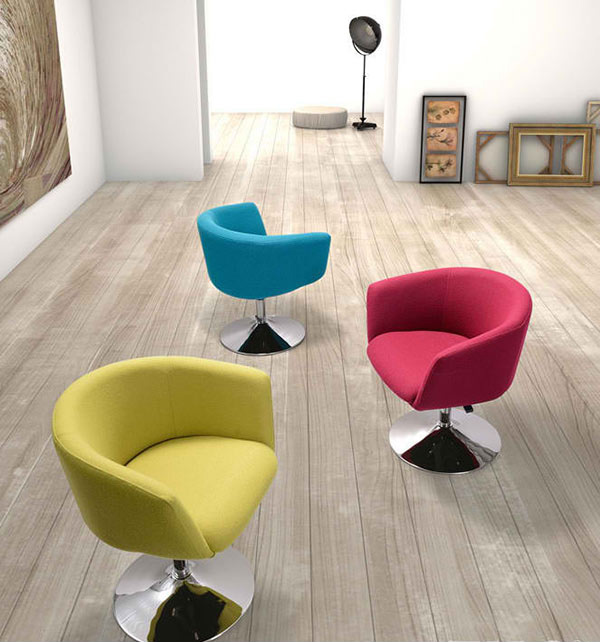 This chair will be a striking accent for a living space in its pedestal frame crafted from chromed steel.
Skien Arm Chair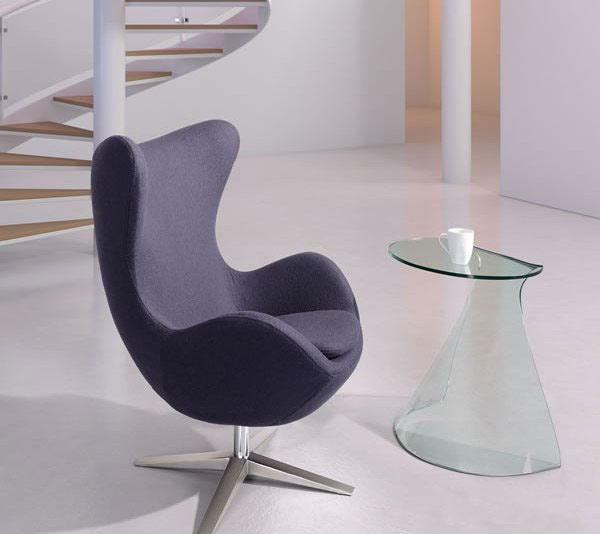 Embrace the fluid curves and bold European style this chair that will surely add a modern touch of sculptural artistry to any space.
Stunning! This list of modern swivel chairs will give us a variety of options. Just imagine how lovely these will look once they are perched in the living room. You will surely get an appealing space that will invite guests to relax in your very own space. Aside from swivel chairs, you might want to add lounge chairs or maybe even rocking chairs to your living room. With the variety of colors it used, you could surely add a lively element into your interior.