Curvy and Wavy ONDA Bookcases for Minimalist Yet Stylish Shelving
One of the important items in a home or even in commercial spaces are shelves. When we talk about shelves, these would include those that are freestanding and even those that are attached to the walls or are built-in. Some homes have a simple design for shelves and bookcases while others opt to use those with intricate style that makes a statement in their homes. But sometimes, we are caught in between a simple shelf and one with a beautiful design.
I guess, the ONDA bookcases is the answer to this one because its design isn't very complex but looks stylish. It can also pass as a minimalist bookcase too. Wherever you place it, it would be noticed because of its infinite wave effect design that bring dynamics to the appearance of the bookcase. The word ONDA means wave. Designer Angelo Tomaiuolo said that, "books represent mankind's cultural heritage, they are made of thoughts and stories, thoughts are brain waves and like sea waves they are in motion, continuous and infinite." I invite you take a look at the ONDA Bookcase below.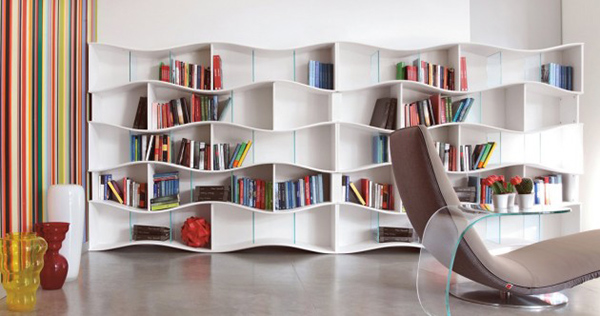 Even with the wave design, the bookcase doesn't look intimidating and it isn't an over design to the space.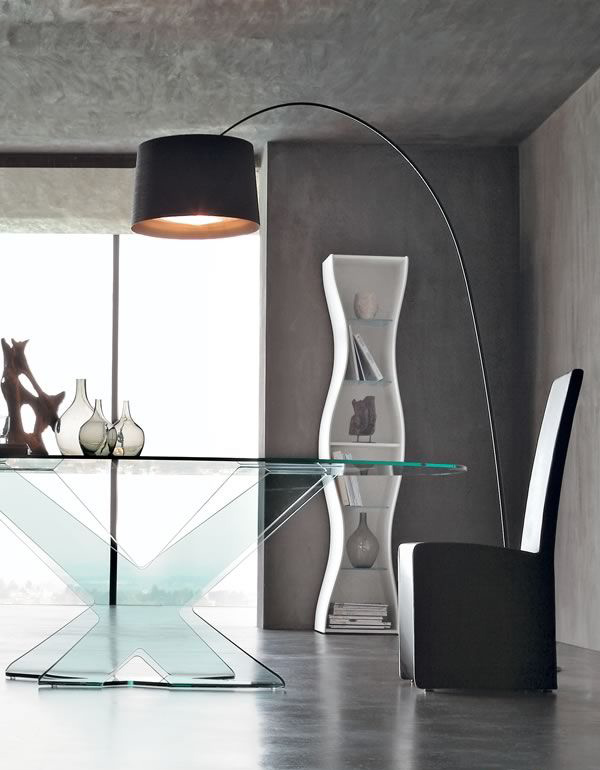 You can also get a small version of the shelf like this one but it has that wave design too.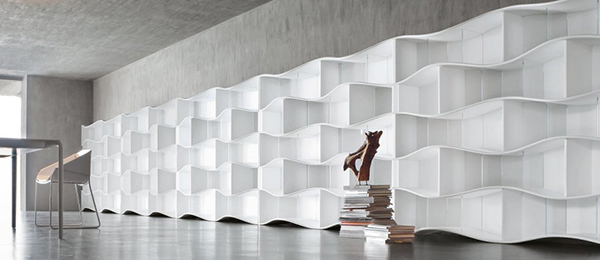 But you can also place this bookcase in your entire walls too. Lovely!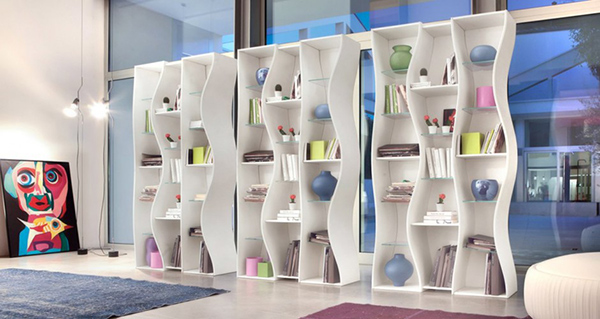 It also comes in three columns like this one which is equally gorgeous as the others.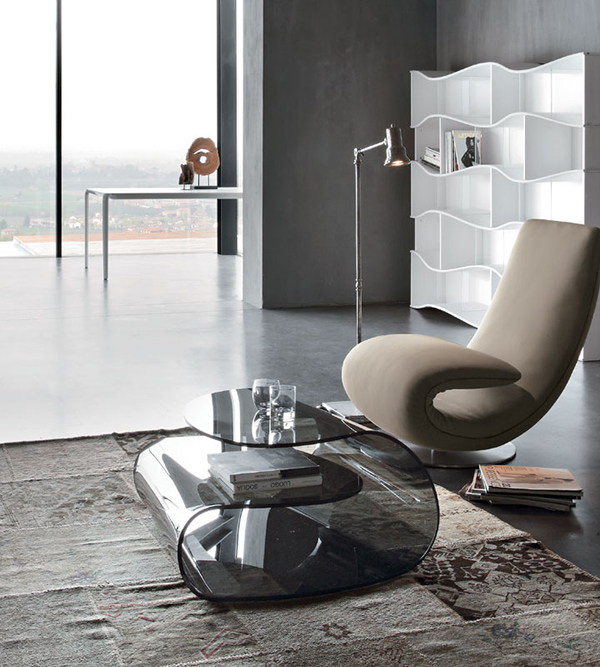 You can fill your shelf with books and decors or you can also leave other cubbies empty.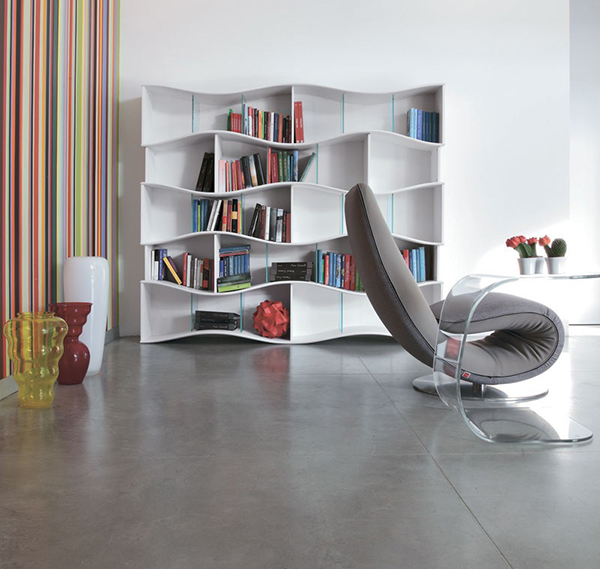 I can tell that you have the freedom to choose the size of your bookcase depending in your space because of the varying sizes we can see in the photos.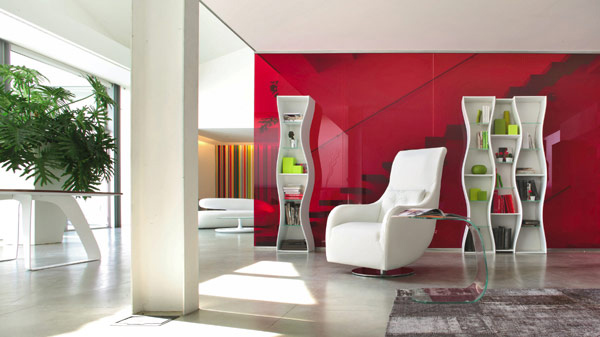 It has a versatile design that can be used horizontally and vertically. Whatever way, it is still gorgeous.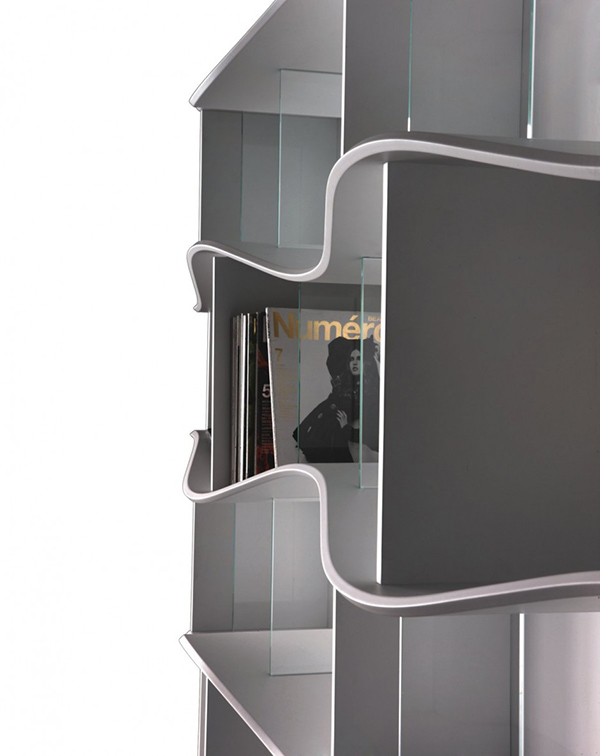 The shelf is made from lacquered MDF with extra clear glass shelves.
Italian architect Angelo Tomaiuolo designed the bookcase and was produced by the Italian company Tonin CASA. You can see how the bookcase could add beauty to a space. It sure is very stunning wherever you place it and in whatever way you arrange it. You were given ideas on how to incorporate the ONDA bookcase in your space. I know you love this bookcase and I won't wonder why.