Re-Cinto Sofa: A Playful Unconventional Sofa Design
A sofa is one furniture that we all have in our homes because it makes us feel comfortable while in the living room. Aside from that, a sofa is also good for group seating as well which is best for entertaining guests. There are many different designs for a sofa. They come in various colors and styles too that would fit into our living areas or other places in the house where we decide to add a sofa. We have featured sofa designs many times and we have another one to add to the list today.
We will show you a sofa which is "an idea for a sofa with casual spirit". The sofa is called Re-Cinto that consists of an outer container made of lacquered plywood boards. Unlike other sofas, this one has a central seat that stands in the middle like a floating island. There is a gap between the outer container and the central seat where cushions are inserted. These cushions act as an armrest and backrest at the same time. Let us take a look at the other features of the sofa below: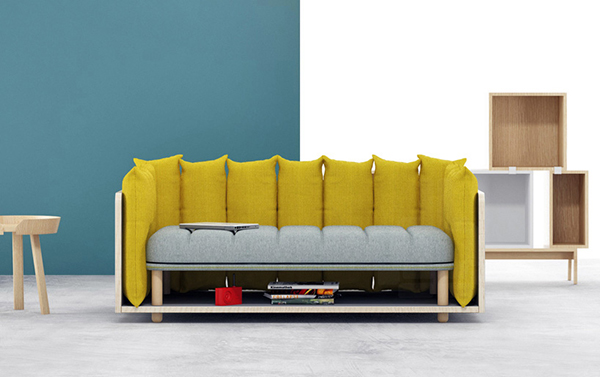 The sofa isn't just stylish but also has many functions as well.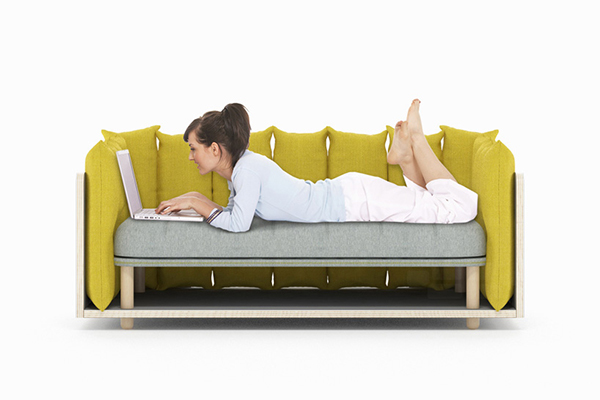 One can do whatever tasks while on it especially that cables can just go under the space and out of the void on the back area.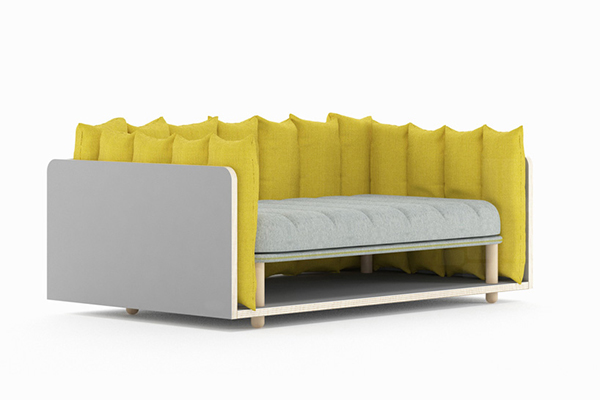 This sure isn't an ordinary sofa because of its unique design.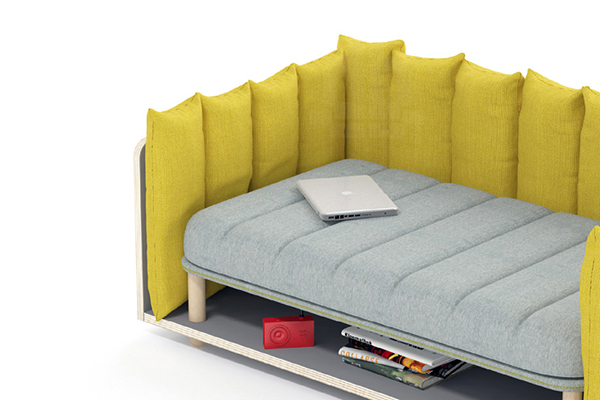 It has a storage space under the central seat where you can place anything you want from magazines to just anything you want to be near you while on the sofa.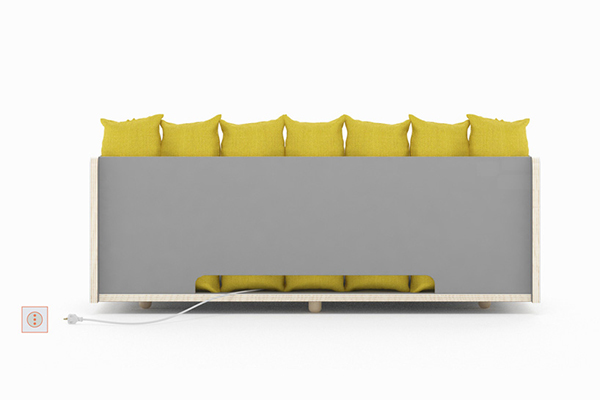 On the back part, you can pass a chord so that it will not be visible in the front area through a void on the plywood.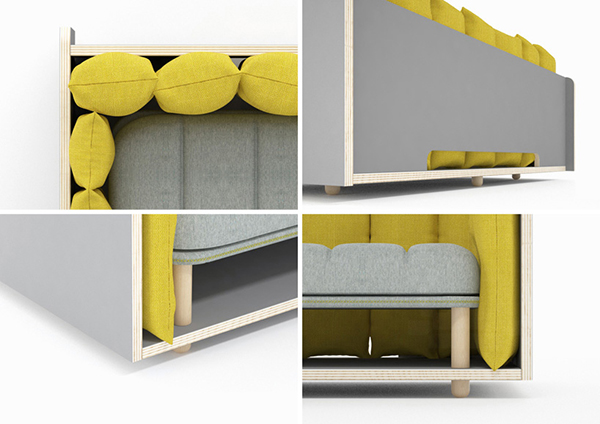 Seen here are the details of the cushions and the outer container.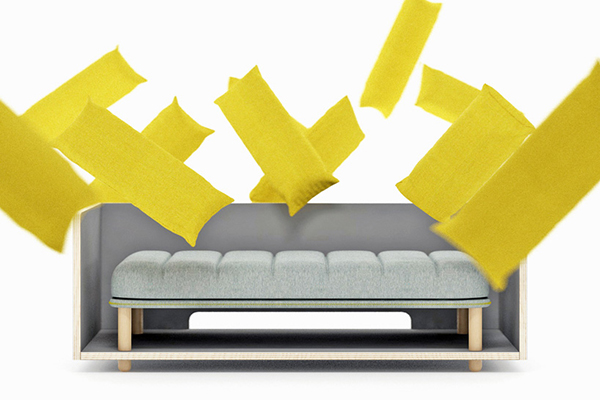 The cushions can be removed. You can even cover it with different prints and colors. Or you can use it for pillow fights. Lol.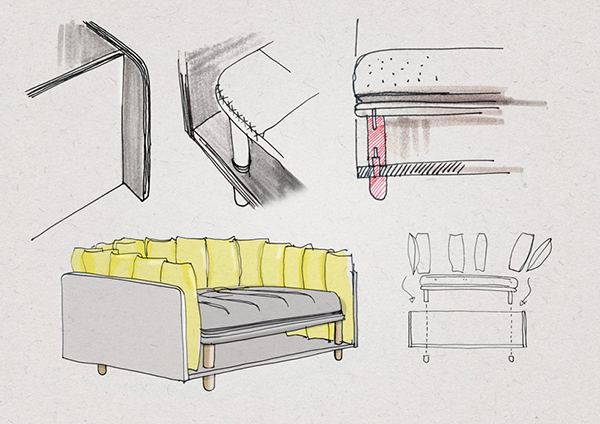 A sketch of the chair while the designer was planning its design. It looked good even in the drawing!
I love the idea of being able to change the look of your sofa without a major furniture revamp. You can just sew new covers for the cushions and the sofa will look totally great and new! The name Re-Cinto mean king cinto in Italian but could also mean fence. Guess, that is why Davide Anzalone called it this way because of how the cushions looked like a fence around the central seat. Now this is indeed a creative and unique design for a sofa! I honestly want to have one!