15 Low-Profile Sleeping Surfaces of Platform Beds
Platform beds are good for homeowners who want a simple and minimalist look for a bedroom. These types of beds are known for their low-profile sleeping surface and sleek designs. But there are already many styles added to it. There are even storage platform beds. There are also platform beds that have creative headboards. These also come in different materials like wood, metal, leather and others.
Aside from the usual modern platform beds, there are also some that has touches of Italian making it look stylish and sophisticated. Meanwhile, modern platform beds can add a simple look to a bedroom, bringing a touch of nature indoors. There are modern leather beds that have sleek shapes and could add a strong statement to your room. Now, let us take a look at different platform bed designs that we have collated for you:
Broome Bed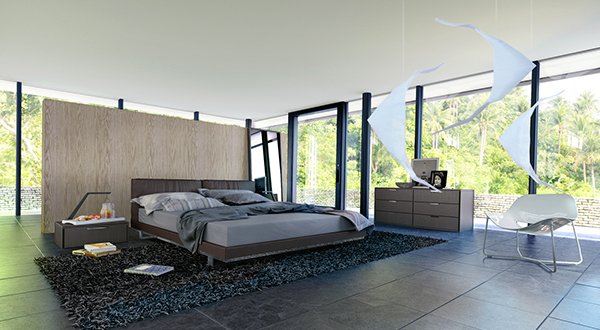 Masculine lines along the framing of this bed is so obvious. Its creased leather upholstered headboard is one of the best features of this bed. You can also notice how it sits like a king in this spacious modern contemporary bedroom.
Japanese Style Bedroom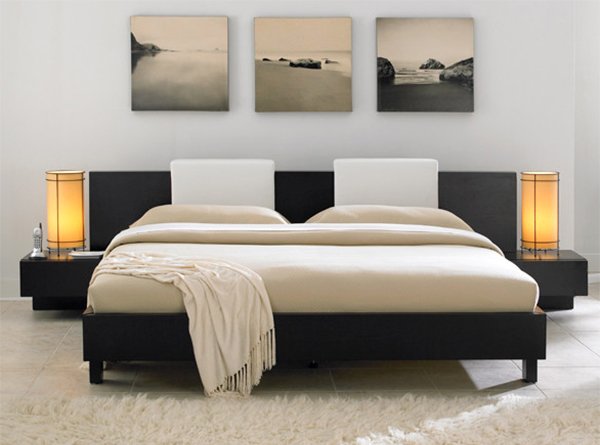 This bedroom has Zen features which you can notice with the arrangement. It has little stuff inside but certainly looked comfortable especially with the platform bed in a simple design. The addition of the white carpet adds a soft touch the room.
Torino Bed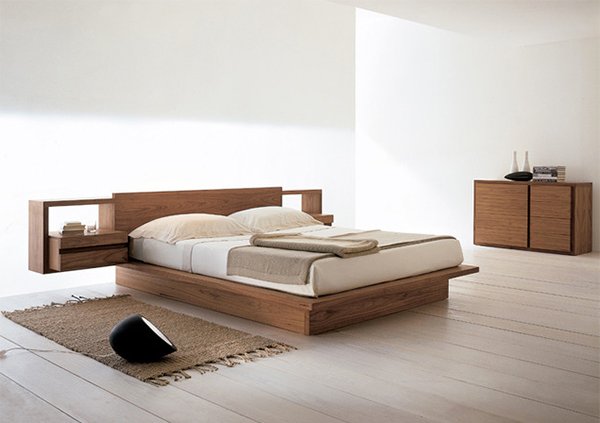 Look at the sleek lines of this wooden platform bed. It creates a strong appeal but is softened with the use of wood. One good feature of this bed is the built-in nightstands that are packed with function.
Modern Platform Bed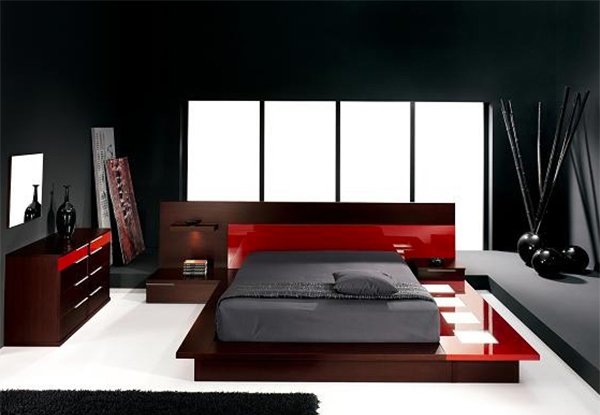 Beautiful is an understatement. This bed is designed with style and function in mind. You can see the lovely lines and colors used in this platform bed adding to the modern look of the bedroom.
Astoria Master Bedroom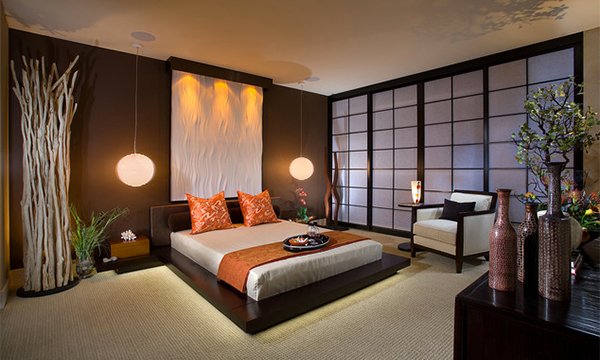 We thought that this bedroom is Asian in style but it is actually inspired of the beach sunset. The lights under the platform bed and the hanging pendants mimic the light of a setting sun creating a dramatic bedroom aura.
Milo Wooden Italian Platform Bed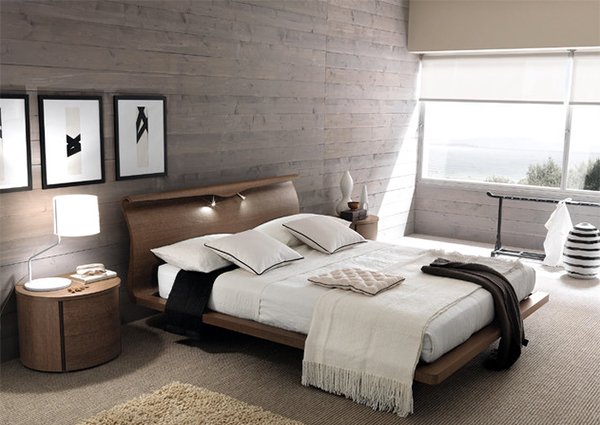 What lets this bed stand out from other designs are the built-in lights under the curve of the headboard. Any bedroom with this Italian platform bed will exude elegance.
South Beach Retreat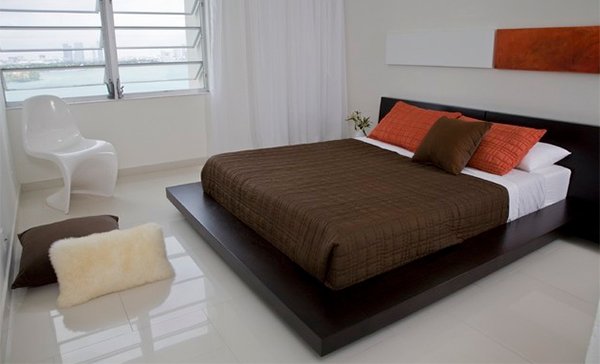 Want a simple bedroom that looks as astonishing as this? Be inspired with these ideas and get your own platform bed like this one.
Copeland 35″ Moduluxe Collection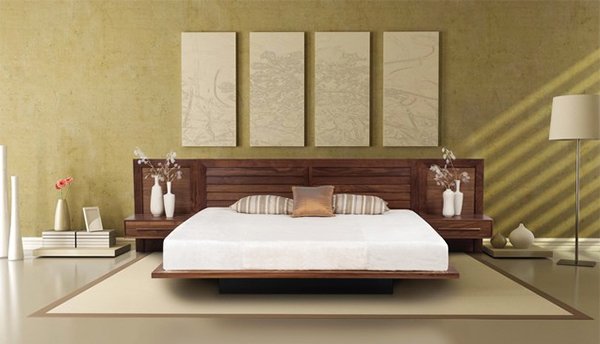 Contemporary sectional bedroom furniture with integrated nightstands that would perfectly fit into one's bedroom space. The use of wood and a plinth base makes it look totally stunning.
Black Leather Bed With Attached Lighting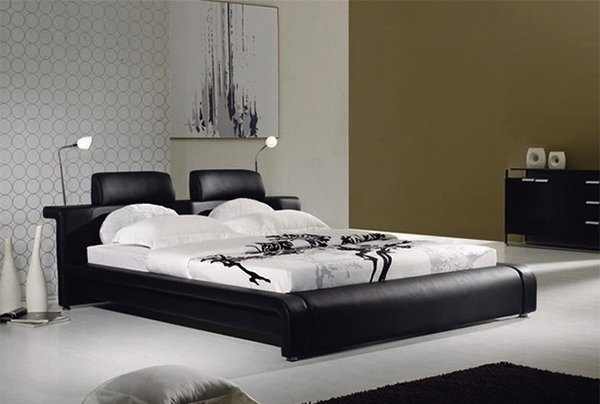 A plain colored wall is somehow an advantage. You can play with the furniture or garments that you can display on that room just like this rainbow colored inspired area rug. It can add up vitality to a simple and ordinary looking living room.
Madison Bed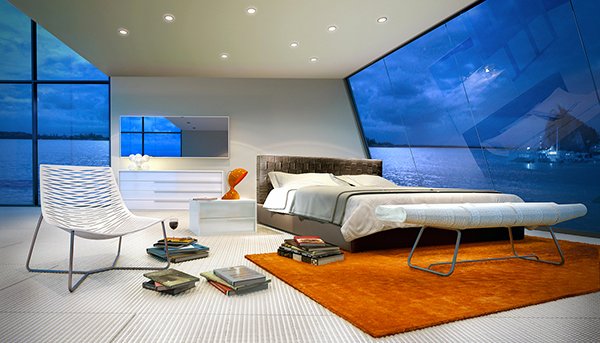 An elegantly designed bed with a complex woven leather headboard and simple leather frame. The hand woven leather headboard features a sophisticated overlapping technique.
Impera – Contemporary Lacquer Platform Bed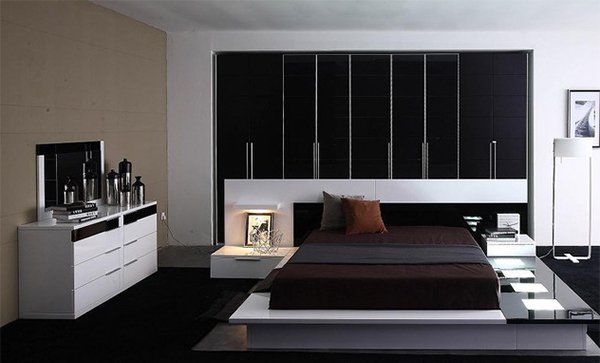 The low profile silhouette and the clean horizontal lines of this bed exudes an ultra-modern vibe. It can also look good in a contemporary space.
57th Street Residence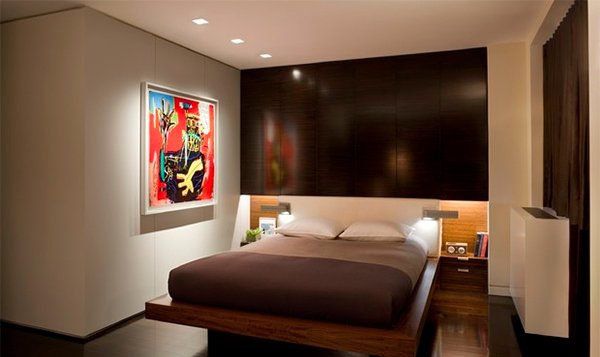 The set-up of this bedroom is intelligently done knowing that there is limited space available. The use of contrasting colors for the furniture and the walls is also a good thing.
Coco Brown Platform Bed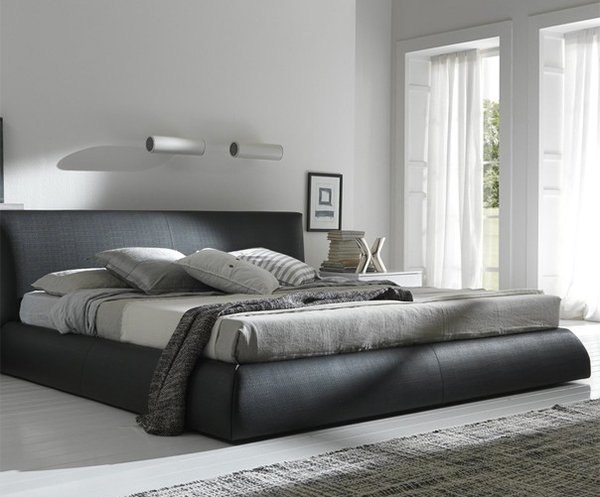 This bed has a dramatic modern design touch but it also has traditional Italian craftsmanship. No doubt, this bed goes well with the current design trends even it is a mixture of different styles.
Stylish Two Toned Leather Queen Size Platform Bed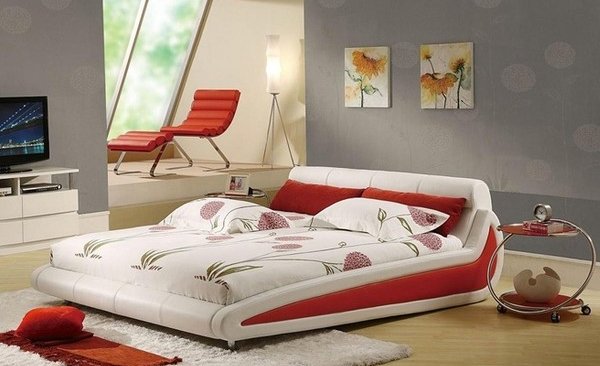 You will surely be impressed with this stylish bed in red and white. Its highly modern design of good quality and unique style could be anyone's choice for a bed.
Thompson Bed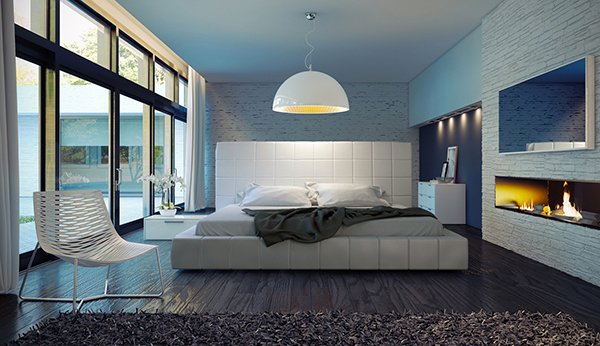 The square tufted upholstery and symmetry of this bed defines its elegance and sophistication. This durable bed also creates a stylish look for the bedroom.
Platform beds give a bedroom a different look- it can be both sophisticated and simple at the same time. Maybe that also depends on the arrangement of the bedroom and the decorations in it. But as you have seen in the above showcase, you will notice that there are varying looks for a bedroom with platform beds. Even the beds itself look different from each other. There are different bed styles, just be sure to choose the right bed for you and your space.