20 Softly-Shaped Curves of Triangular Dining Tables
If there is one area inside the house where you and your family can enjoy a sumptuous dinner together perhaps dining room is just the right area. To this extent, every dining room needs a sturdy dining table that can be used in many occasions. When we talk about dining tables the selection on shapes are not only restricted on round, rectangular, and square tables. But sometimes you need to think outside the box to have that "one of a kind" appeal for your home.
Predominantly, people use rectangular tables especially when they wanted to have a majestic appeal. While others would love to use round tables believing that it is easier to communicate and share stories during meal times when everybody is closer. But hey, how about if you'll try to have triangular shaped tables? Isn't it great and eye catching? Then it's time to decorate differently! Try it for yourself and discover its benefit.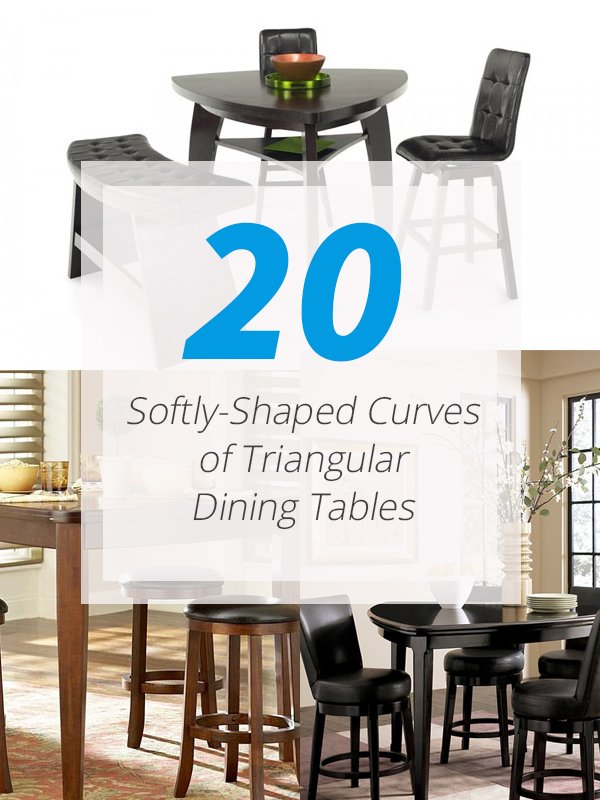 1. Mikayla 4 Piece Dining Set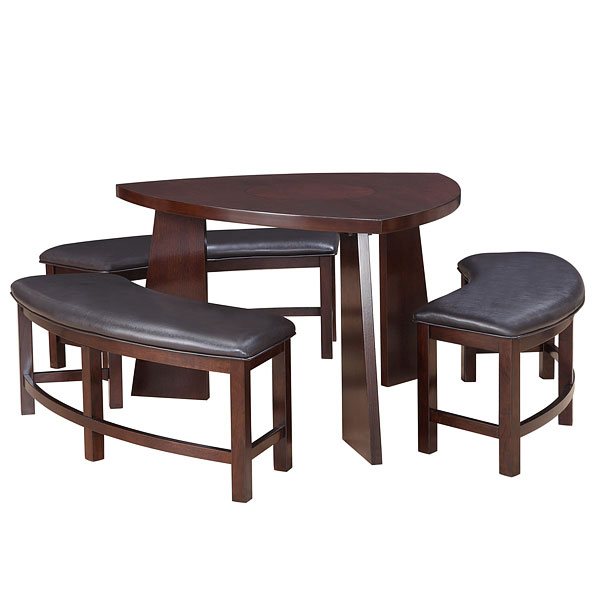 Your friends and family will surely enjoy every meal being served in this minimalist design.
2. Tracy Dining Table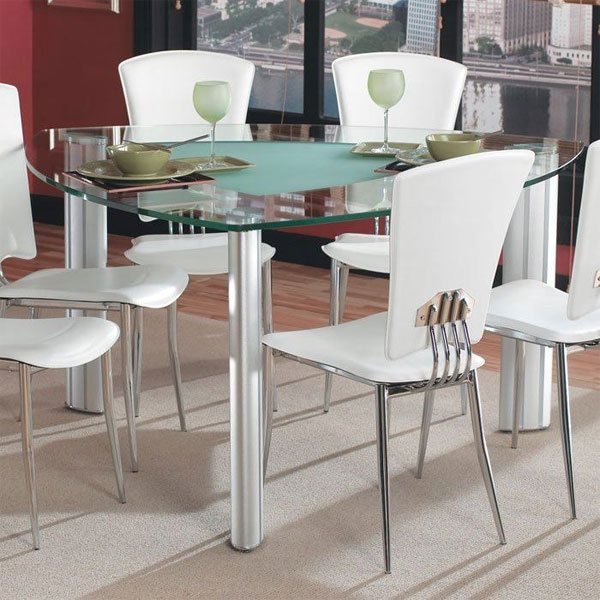 Because of its shape this dining furniture allows you and your family or guests to communicate in an intimate manner during meals.
3. LEM Triangle Dining Table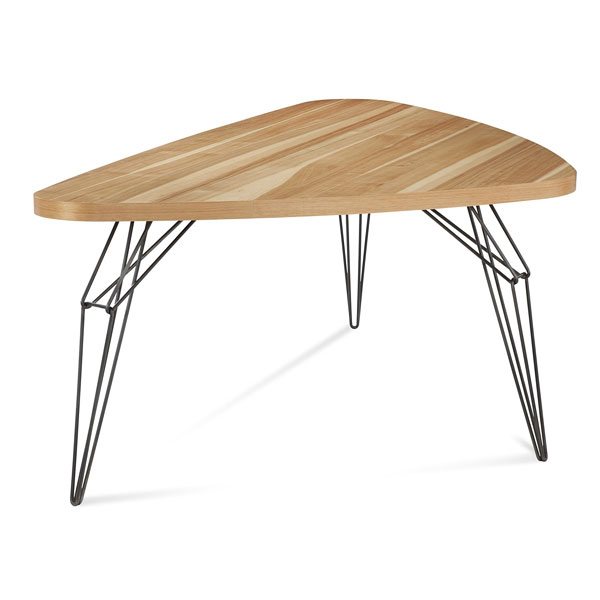 Although wood was its primary materials still it looks very smooth and modern because of the angled steel legs.
4. Ludwig Triangular Modern Dining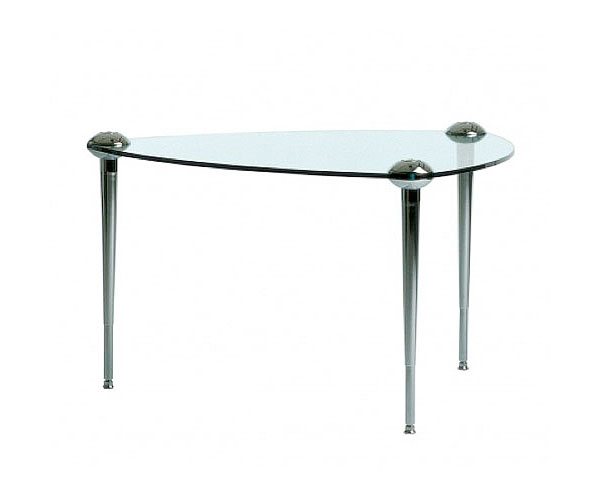 This furniture seems got a high-end and sleek design just right for modern home decorating.
5. Ameillia Triangle Counter Height Set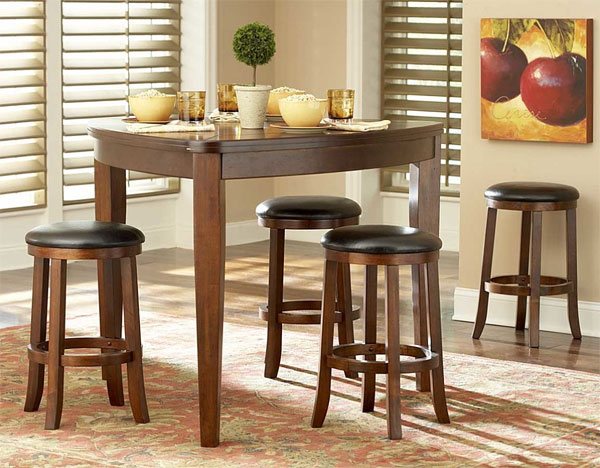 Perfect for a modern home with its sleek design.
6. Triangle Table and 4 Chairs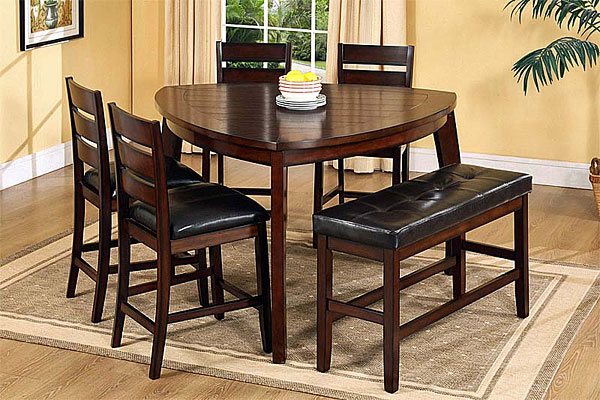 Even if it has only three sides it can still accommodate lots of visitors.
7. Locking Dining Table
This table looks very unique which I think can be a perfect table for industrial-inspired home decor.
8. Seven Tables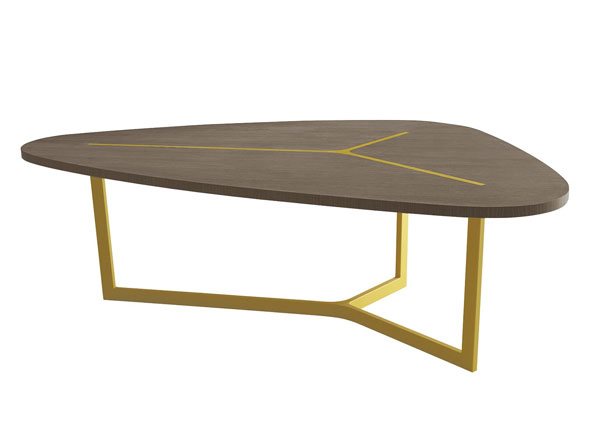 Contemporary styled homes would benefit from this perfectly shaped table.
9. Rare Triangular Dining Table and Chairs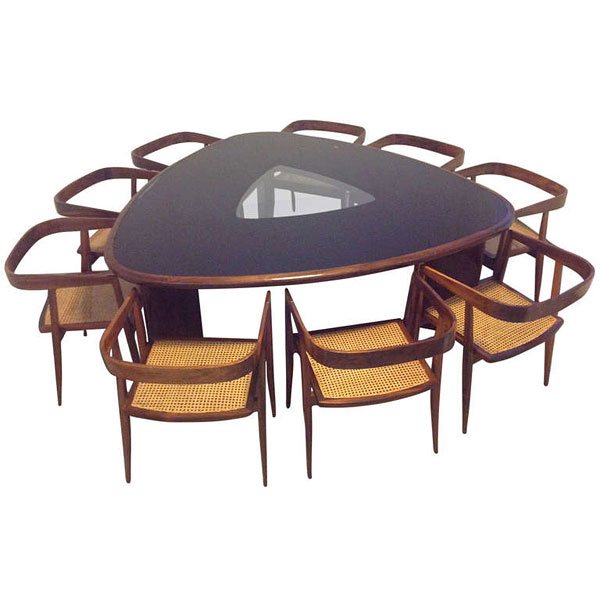 Having this size of triangular table would surely accommodate all your friends.
10. Emory Triangle Dining Set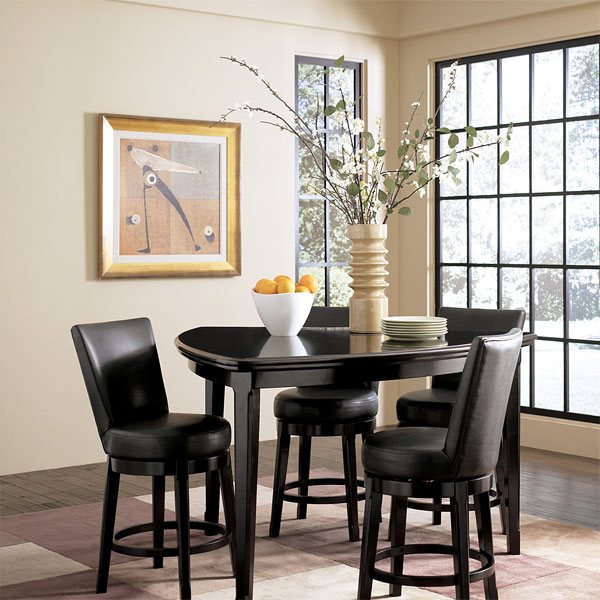 Those corners inside your house can be a perfect area to a place a breakfast table.
11. Triangular Oak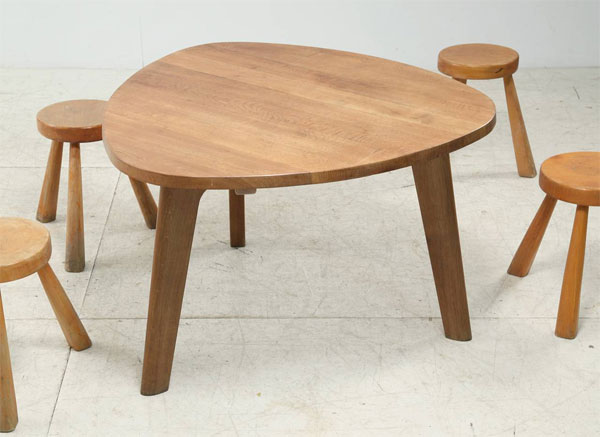 A triangular table paired with stools looks very different and refreshing.
12. Palm Triangular Dining Table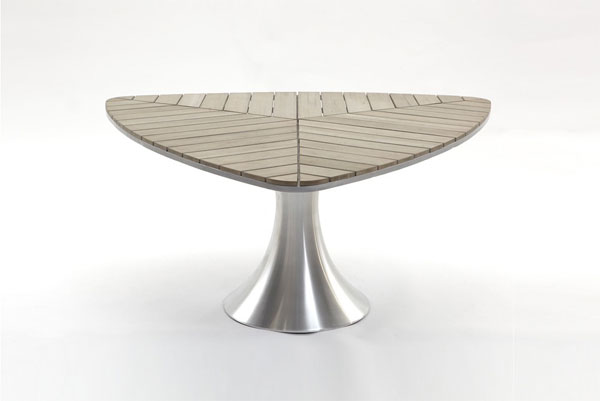 This tabletop is made from palm material and supported by an aluminum pedestal.
13. Dining Set with Triangular Glass Top Table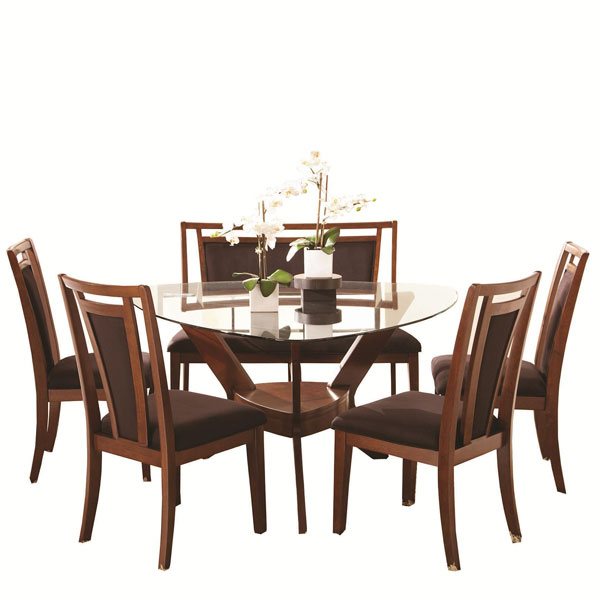 A combination of oak and glass is an extraordinary composition that fits well in any modern homes.
14. Triangluar"Guitar Pick" Teak and Oak Table
This triangular table is made from teak and oak and it resembles the shape of a guitar pick.
15. Boomerang 4 Piece Bar Stool and Bench Set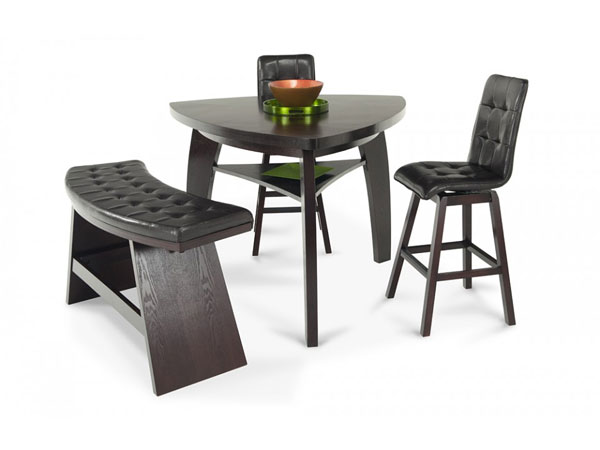 This counter height pub set is very ideal for a couple who is just only starting a family.
16. Triangular Solid Spraystone Tabletop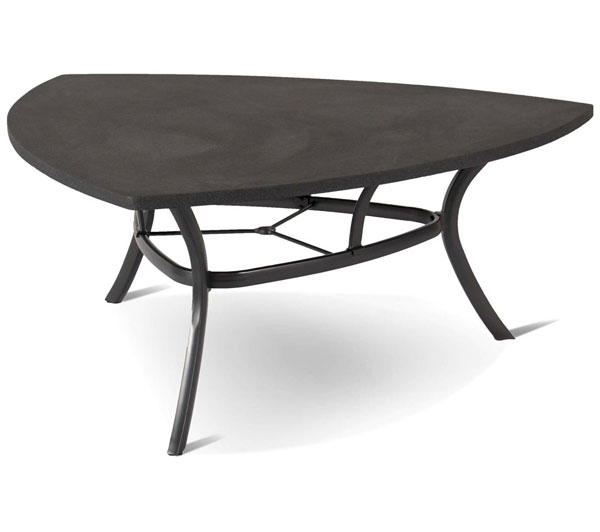 This table looks very sturdy using a spray stone as the tabletop.
17. Triangular Tuinset Teak Tafel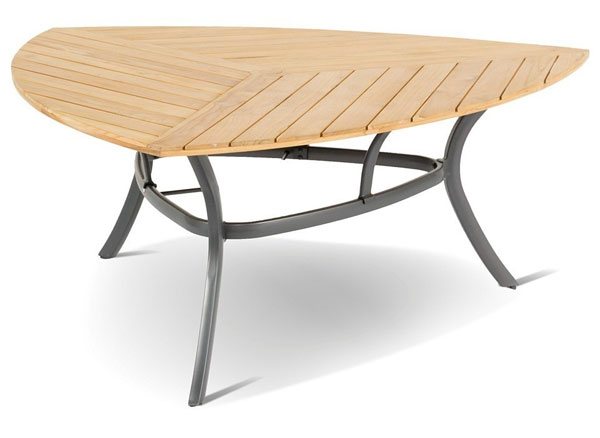 Combining materials such as teak and steel offers a contemporary appeal.
18. Triangular Shaped Glass Top Cane or Wicker Dining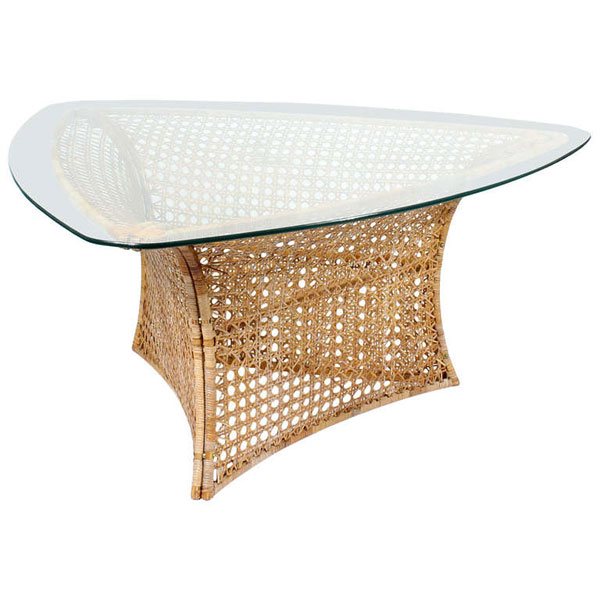 I love how this table is made! A wicker and a glass tabletop is a perfect accent for your dining room.
19. Triangular Walnut Dining Table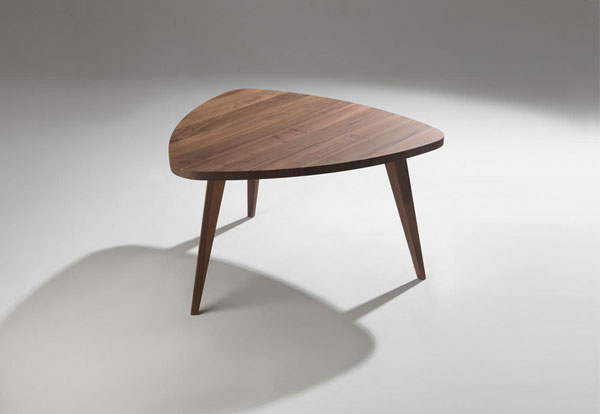 A walnut table looks very clean that it makes your interior look sophisticated and stylish.
20. Tavolo Trident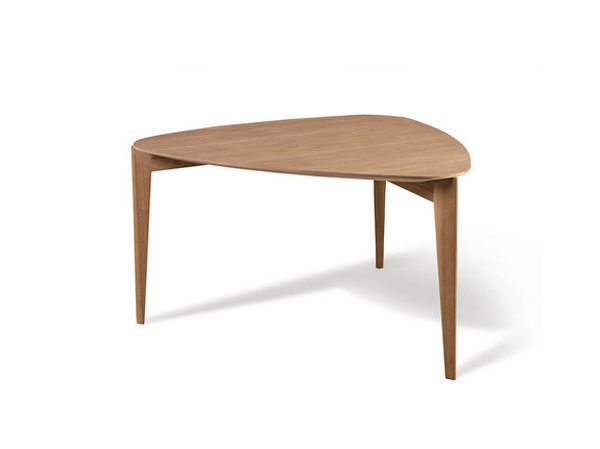 The soft curve greatly defines complexity giving a stylish appeal.
I know it's a little bit confusing knowing that a table has an extensive variety of designs and purpose, but it's not really a problem. The only thing you need to do is choose wisely if which is which, incorporate it accordingly to your design and make sure that it is functional. Surely everything will be perfect!