15 Gaming Chairs for Enhanced Gaming Experience
Most of the time, males are the ones who are more engaged in gaming. They have that high level of excitement when we talk about video games. It is like time merely flies once they got hold of it and it is their way of unwinding. But not only males play with video games, females also love to play. With that, it is important that one feels comfortable while playing. That is why gaming chairs were designed especially that a person would spend hours of playing.
Sitting on a gaming chair extends the level of excitement for gamers for aside from the comfort it can give, one can move well and could enhance their gaming experience. Gaming chairs has the ability to rock with built in rockers, sliders or small pedals. This is designed to allow the user to mimic actions simulated in the game like driving. Gaming chairs would allow the users to move more fluidly with independent motions. Let us take a look at some gaming chairs below:
Newco International Baseball Video Rocker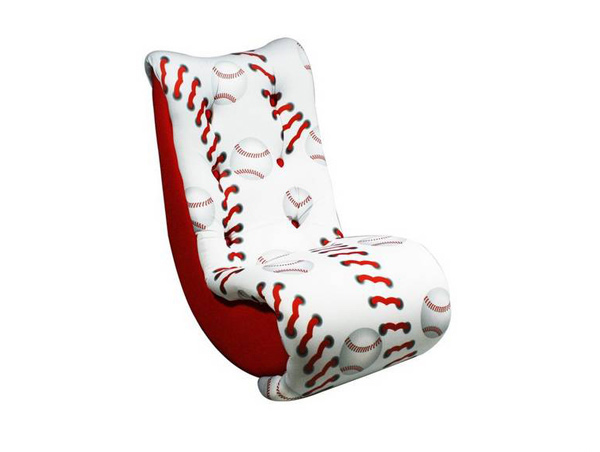 This one looks perfect for a boy because of its baseball theme design.
X Rocker Video Rocker Gaming Chair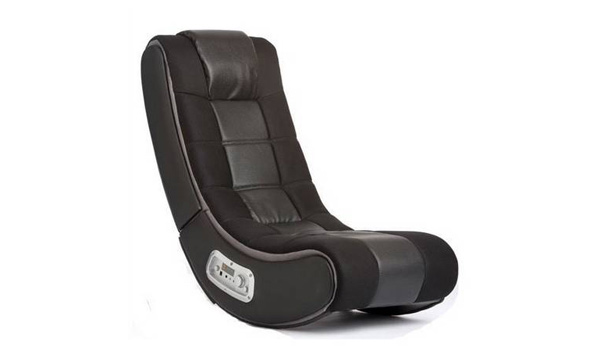 If you want plain black, this will be a good choice. It uses upholstery on the center of the chair.
Imperial NFL Collapsible Video Game Chair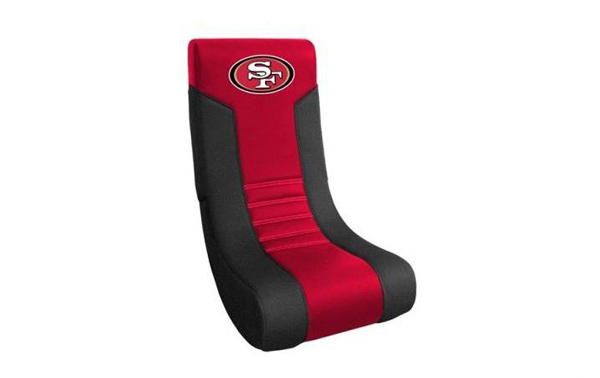 A gaming chair made from a combination of microfiber and mesh. What made this unique is that you can fold this in half after using. You can even bring this with you when you are on travel.
X-Rocker Fox Wireless Sound Video Gaming Rocker Chair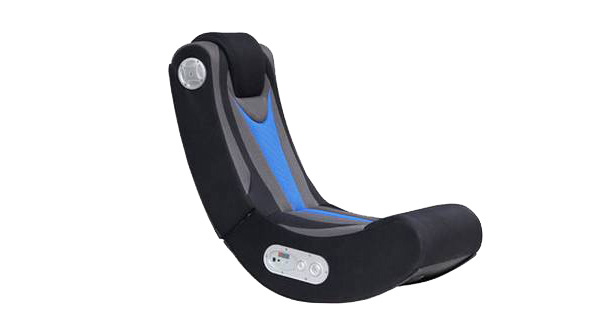 Another gaming chair from X-Rocker with a wireless sound for video gaming. It has a nice combination of blue and grays too.
LumiSource Boom Pulse Gaming Chair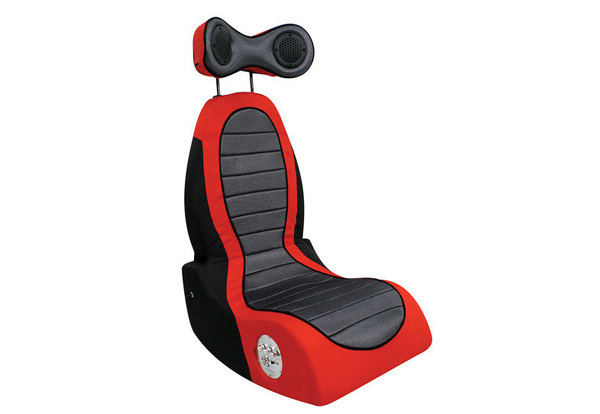 This one has a unique design in red, black and gray. Do you think it looks cool?
X Rocker Mini Gaming Chair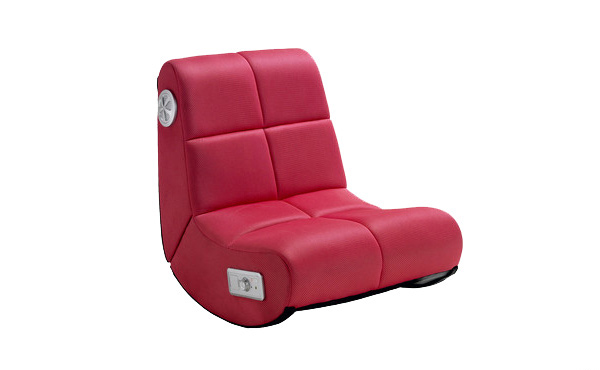 If you do not like the bulky gaming chairs, grab this mini gaming chair that come in different colors.
Video Rocker Gaming Chair, Multiple Colors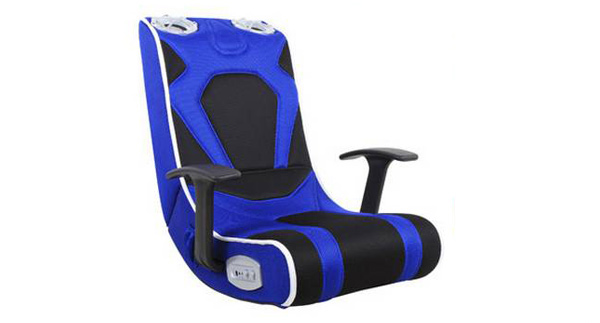 This gaming chair features mesh upholstery with a PP armrest and features a 2.0 speaker system without sub-woofer.
NASCAR Racing Stripe Video Bean Bag Chair
A video lounger that features an ergonomic shape comprised with cushy beads for the ideal combination of comfort and support.
Ace Bayou X-Rocker Drift Blk/Wht Checkered Flag 2.1 Wireless Audio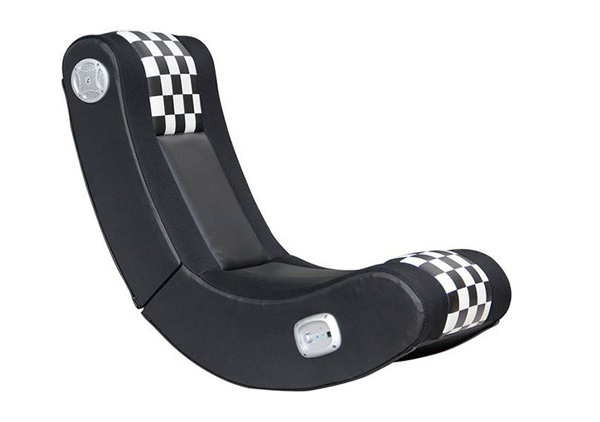 This checkered chair features a durable PU seating surface and polyester back. It also has full 21 wireless stereo sounds with subwoofer and a separate volume and bass controls.
Boom Chair A44 Gamer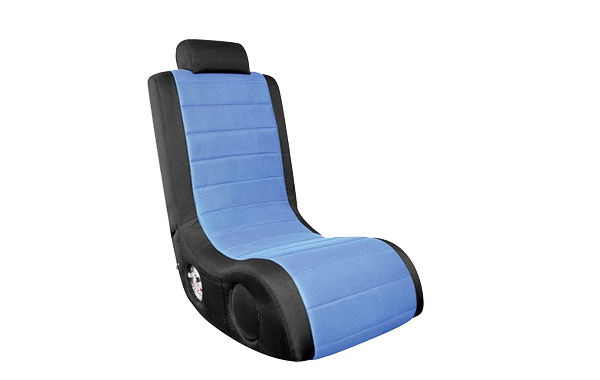 One would get dynamic audio blasts from the interior speakers of this chair as it pump powerful audio waves through your body.
BoomChair Stingray Gaming Chair – Black/Green
The design of this chair is different with wider seats. You can also see that the speakers are on top of it instead of having it on the sides.
LumiSource BoomChair RPM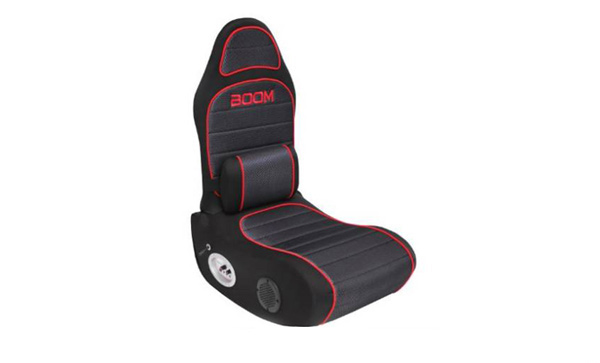 This chair is compatible with Xbox 360, PS3, Wii, and more. It can be folded for convenient storage and has an adjustable vibrating massage pillow for support.
NASCAR Driver Series V Rocker SE 2.1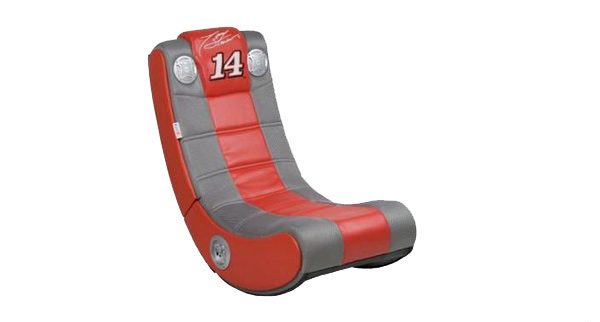 Another one from Nascar that has a design like a driver seat for a racing car.
Zeus Thunder Neo Gaming Rocker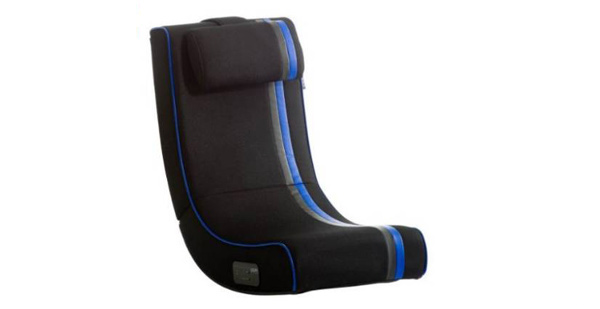 If you want a simpler gaming chair, try this one with stripes of blue and gray in it.
Repose Sub-Sonic Bone Rattler Gaming Chair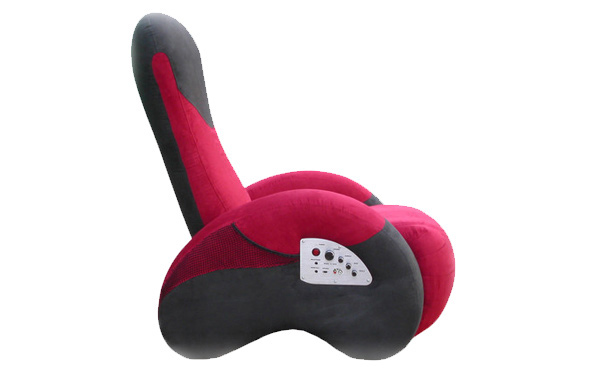 With this game chair, you will have a different level of experience for music, movies and games with its Sub-Sonic BoneRattler 2.1 Speaker System. It is designed to provide crisp and clear sound.
Most of the gaming chairs above could no doubt provide a high level of gaming experience especially that good sound quality can be provided from it. You can as well choose a good design that will fit your needs. With chairs like this, you will certainly have more fun while at the games. Gaming chairs can also be a nice lounge chair while reading and watching movies.