Get a Shabby Chic Feel with 15 Distressed Wooden Dressers
Many people are intrigued of distressed furniture. They would wonder what those grungy looking chairs, cabinets, armoires, dressers and others are for. Well, these are for a shabby chic interior or even for an eclectic or Scandinavian space. Only few people would opt to get distressed furnishings and furniture thinking that it looks a bit dirty especially that sleek and neat is the trend these days. Still others do not have the idea of how these are used.
Well, we are not going to talk about how to design a shabby chic interior today. But we'd do that in future posts. Rather, we will show you some dressers that have interesting distressed look. Of course, these are made of wood especially that a shabby chic room uses this material for added warmth. Distressed wooden dressers aren't merely for decoration because these are intended for storage of your clothes or other items in the bedroom. Now, take a look at what we have gathered for you below:
Two-Door Two-Drawer Blockfront Chest, Sand Dune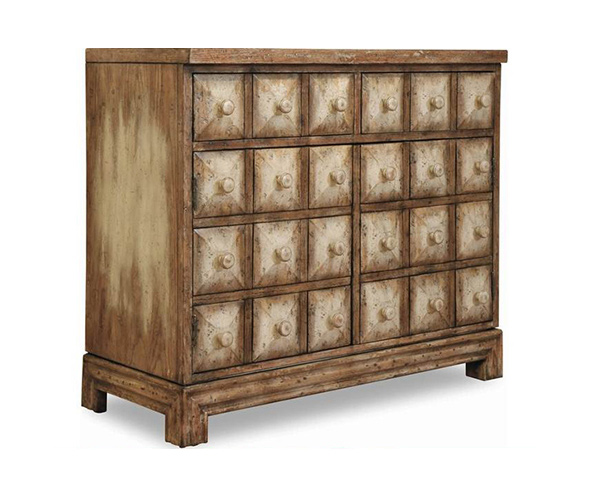 Distressed and antiqued finish in blockfront style. You think these are all drawers? You are wrong because this is comprised of two doors and to drawers. Look closely.
Two-Door Two-Drawer Chest with Bun Feet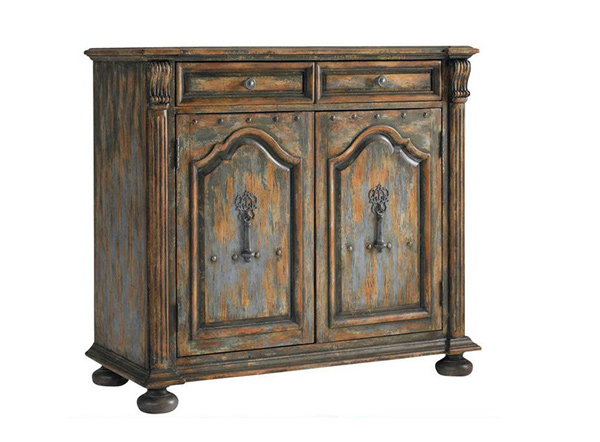 One-of-a-kind, country French-inspired drawer chest that is charmingly distressed. The lovely metal door pulls and artful nail head accents are attention stealers.
Patrice Country Cottage Distressed Wood Mirrored Top Petite Dresser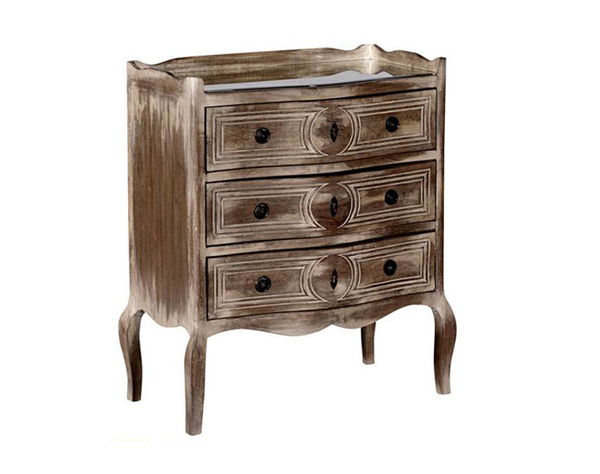 Petite handcrafted chest that features an antiqued mirrored top and beautiful detailing on each drawer. It is finished in a washed, vintage distress.
Drawer Chest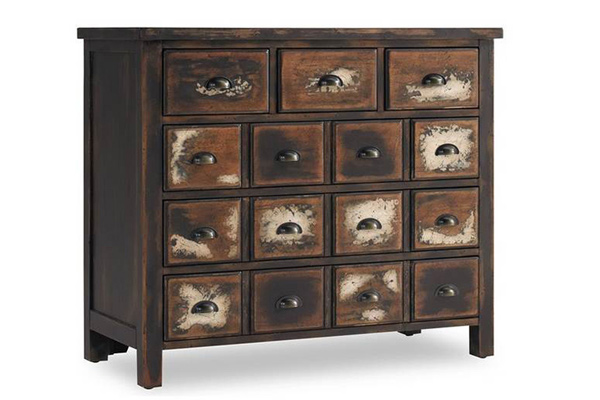 Distressed apothecary exterior with rustic half-moon pulls and overall rugged sturdiness. It is perfect for ladies but it also have that macho vibe you seek in your shared abode.
Gable Distressed Chest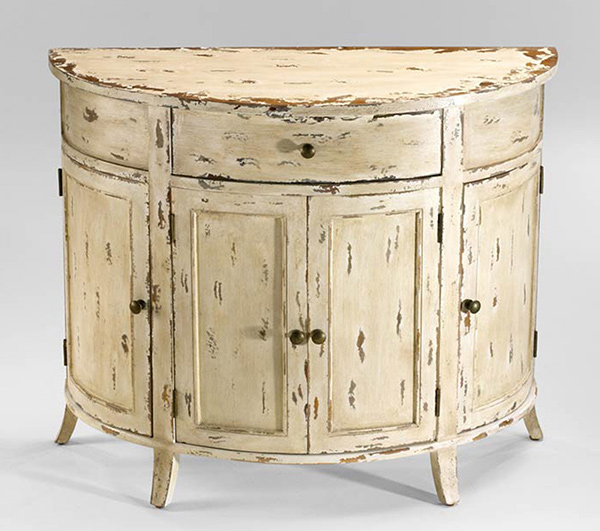 A beautifully tattered console chest in a half moon shape features four slightly curved feet supporting three cabinets and a center drawer.
Arlon Antique White Heavy Distressed White Chest of Drawers Dresser
Depth, beauty and texture are found in this wooden dresser. Natural aging process which is commonly found in European inspired objects is also one good feature of this item.
Bordeaux French Country Whitewash Dresser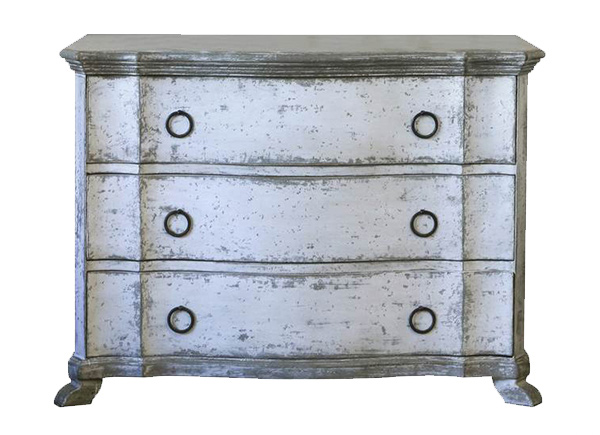 A classic dresser is an absolute perfection in whitewash reminiscent of French country design.
Reclaimed Wood French Country Curved Front Dresser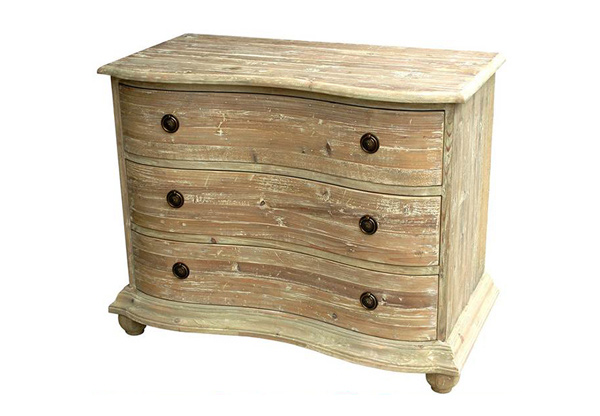 Pieces of reclaimed pine were combined to get this dresser with a simple yet lovely look. Its natural grain and subtle distress appearance is a sure win.
Distressed Dresser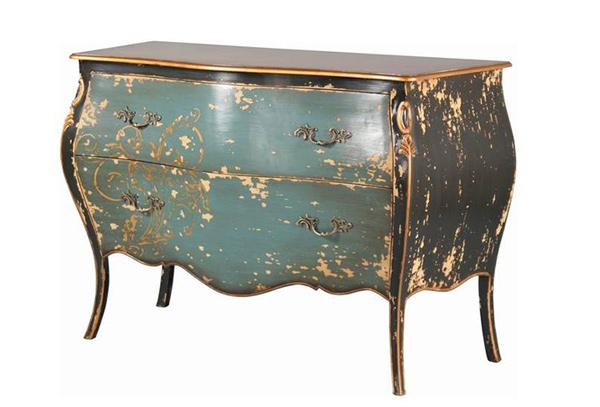 A bedroom would look stunning with this distressed dresser in blue and black.
Cranston Document Chest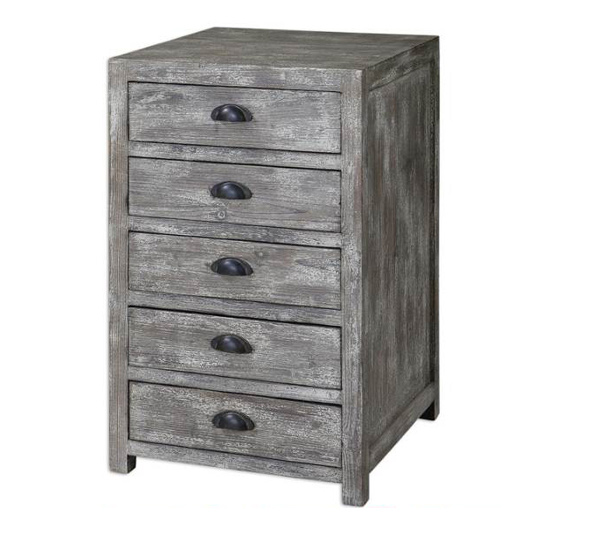 If you need a smaller chest for the bedroom that could carry your important documents, then this will be perfect for you. You can even use other drawers for smaller items like jewelries.
Lilly French Provencal Rustic Heavy Distressed 3 Drawer Dresser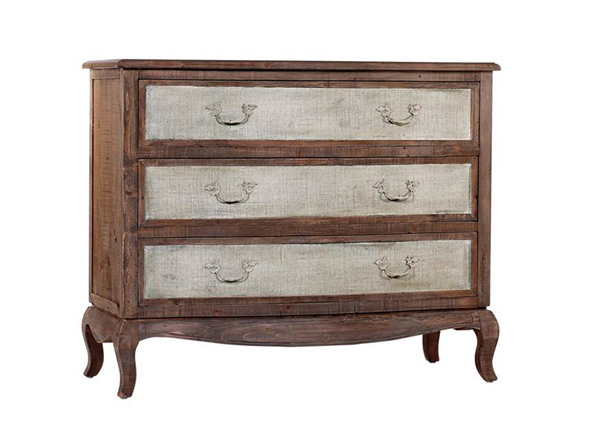 A serpentine recycled wood chest with painted burlap lends countryside softness to a bedroom. It's curved legs and French hardware brings sophistication to it.
A.R.T. Furniture Belmar Six Drawer Chest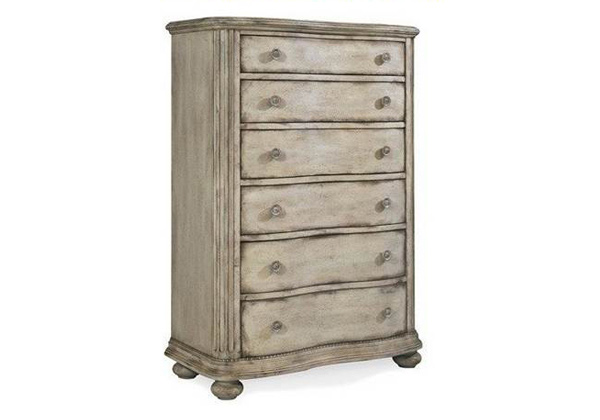 A beautifully unique, weathered hand painted finish which is enhanced with nicks, rasping, worm holes and a sand-thru appearance. Its petite size makes it perfect even for a cottage or a condo.
Mak and Jill Shabby Chic Dresser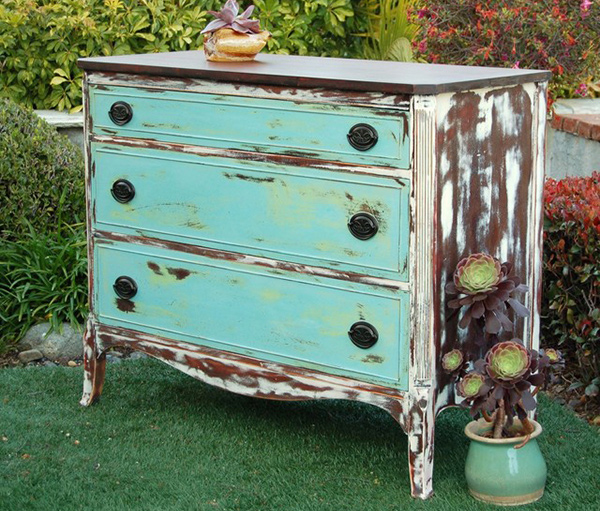 If you are interested to learn how a distressed dresser can be done, Mak and Jill will show you how. The output is this dresser shown above.
Alsace Solid Wood Console Chest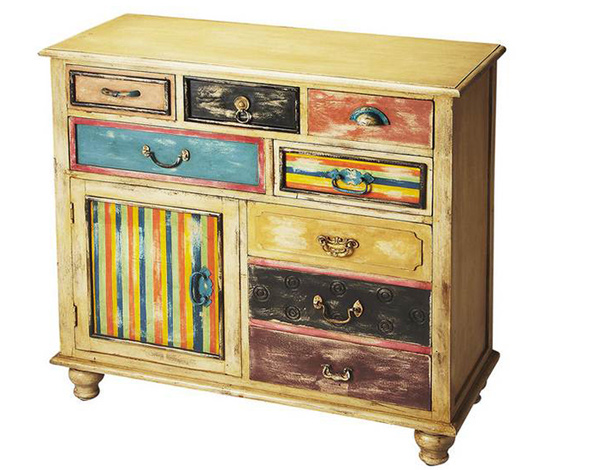 A versatile piece that is charming, whimsical and unique in hand-painted colors. The colors and designs on it make this an interesting bold addition to your bedroom.
Shaped Front Chest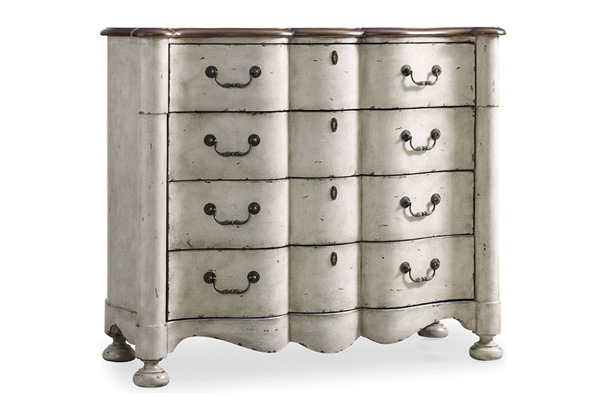 A vintage inspired dresser with a shapely facade. It seems to convey the message that "everything old is new again".
We'd guess that you ended up intrigued of how to use these distressed dressers for your bedroom. To end up your curiosity, why don't you take a look at some interiors with shabby chic bedrooms? For sure you will get some ideas on how you can use distressed furniture which you can find at furniture stores. You might even grab one once you see how lovely they actually look once seated in your space.