20 Coffee Tables with Wheels in the Living Room
It would be adventurous to add coffee tables with wheels in the living room.
Looking at the title, I think you have an idea that what you'll be seeing are living room spaces that are either rustic or industrial. Well, in today's home designs, there are more and more designers or even home owners that considers mixing it up in their furniture and decorations. This is a good thing because nowadays, people want a whole lot of different things that sometimes does not necessarily match something else. In the end, eclectic came to life.
For today, we will be showing you a couple of spaces that would cover a lot different design styles which I think you'd find interesting even when this is basically not new information. You'd be seeing 20 Coffee Tables with Wheels in the Living Room and the material that they're actually made of will enthrall you because some of the tables in this list is quite charming, take a look!
1. Amagansett Modern Farmhouse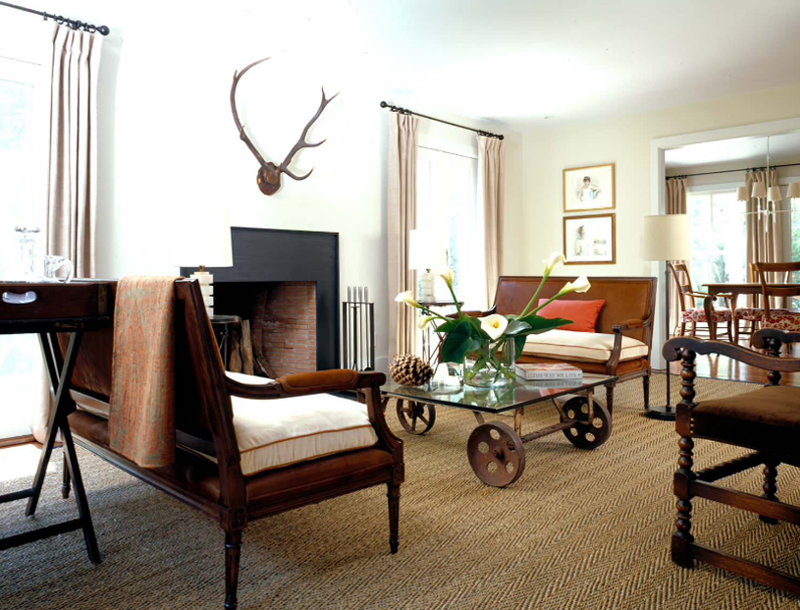 The first coffee table with wheels in this list is perfect for your living room ideas if you have a farmhouse. This living room has beautifully merged modern and antique energies together. The wheels in the coffee table are rustic looking and have possibly been re-purposed. The whole look of this place is a good idea to start with.
2. Barn on the Pond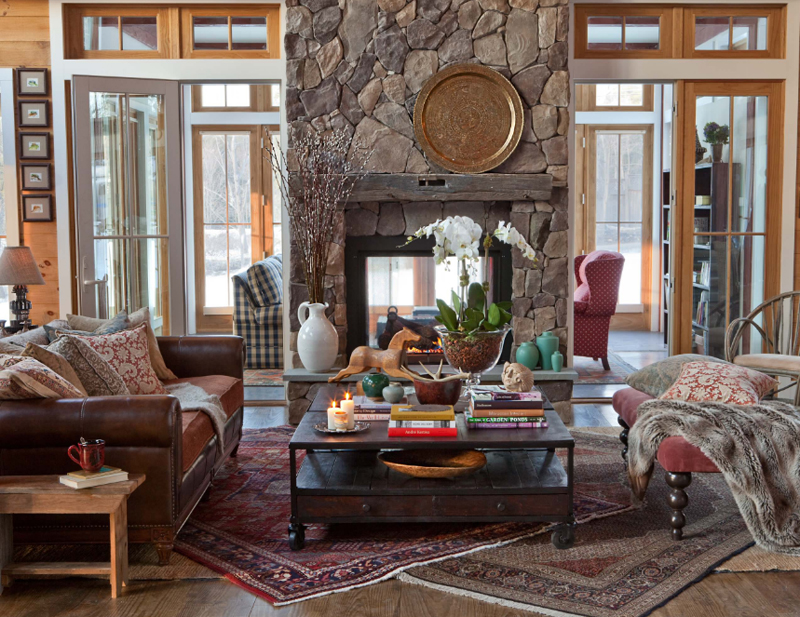 This is a beautiful living room despite the limited space thanks to all the decors and the minimal color choices. The use of a dark brown coffee table adds to the country vibe of the house. A dark leather couch and dark tables as well as a rock wall by the fireplace make this Barn on the Pond a good example for possible ideas in your houses by the country or near the farms.
3. Bermondsey House
d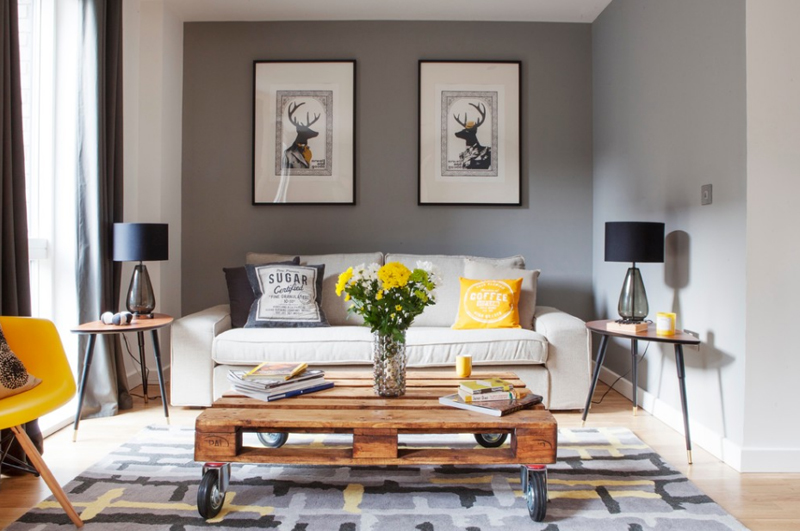 This is one awesome looking living room that sure is something worth crushing on. I personally like the pieces of furniture in here and the color scheme that was used; the color of the wall might be the best thing for me in this photo.
4. Black and White Dutch Apartment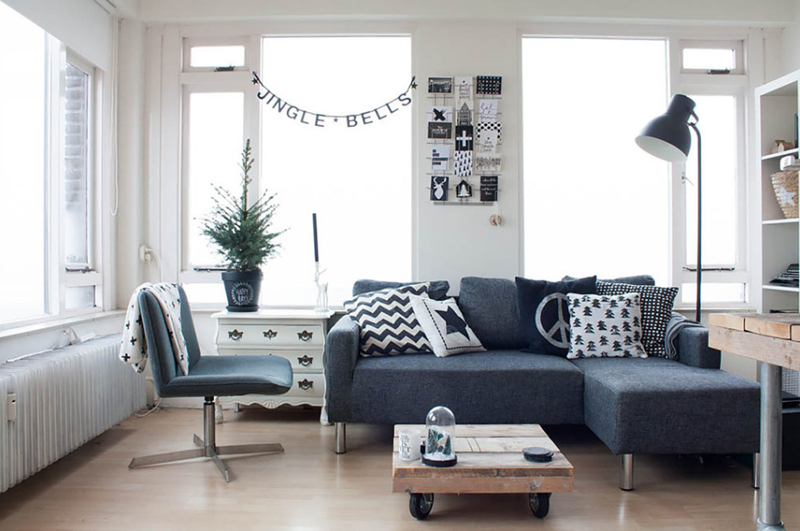 I know that this living room has a Christmas flare to it minus the color combination but that's quite okay since this is still one fun living room. The white and grey combo is always a great alternate to the classic black and white.
5. Bloordale Renovation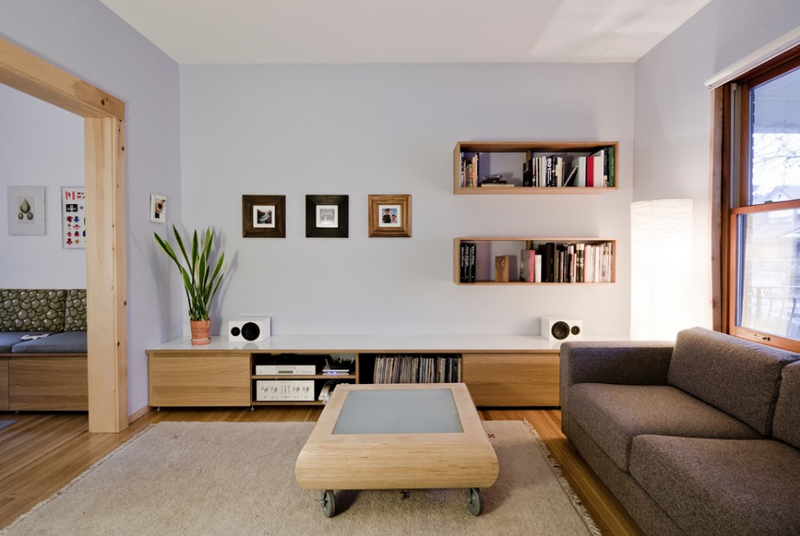 I don't know what it is with this table, but I actually like how it looks like. The clean and curved edges sure is child-friendly and its design is nice to look at and the color and material seems a good sample for a more modern designed tables.
6. Buckingham Residence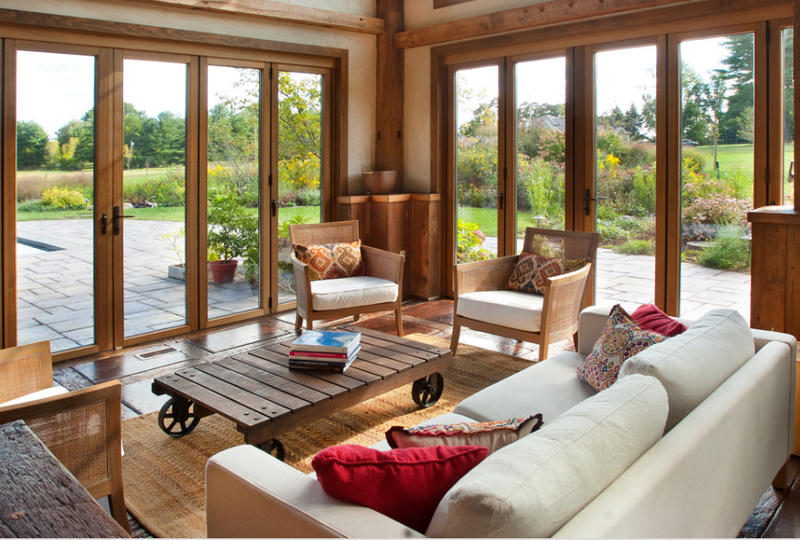 I could easily imagine a wheel barrow with the design of this coffee table; because of this table, this living room is given a hint of story to it. If you notice, they are using a lot of wood in the construction but it's pretty contemporary – but with this table, it is given a hint of old school to it.
7. Hudson St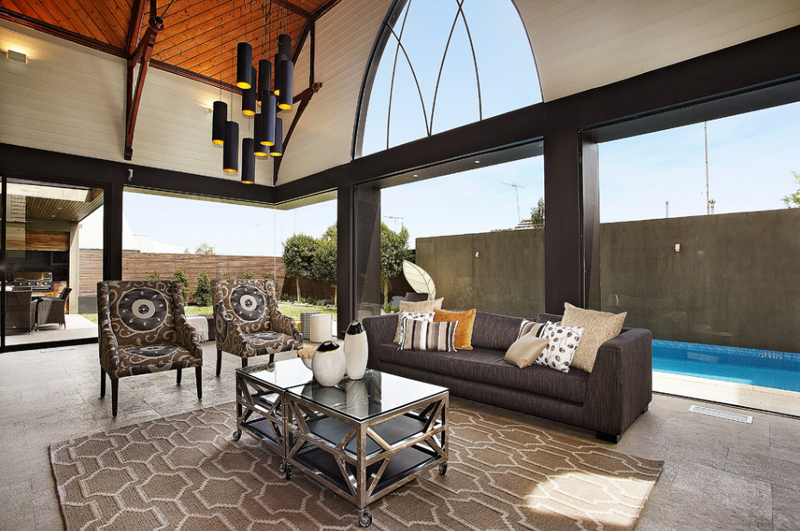 The print on the area carpet is quite nice to look at; the simplicity of the coffee tables contrasted with it and at the same time creates a much more artistic move to it. Notice that the presence of contrasts on the prints is evident on this living room.
8. Hydeaway House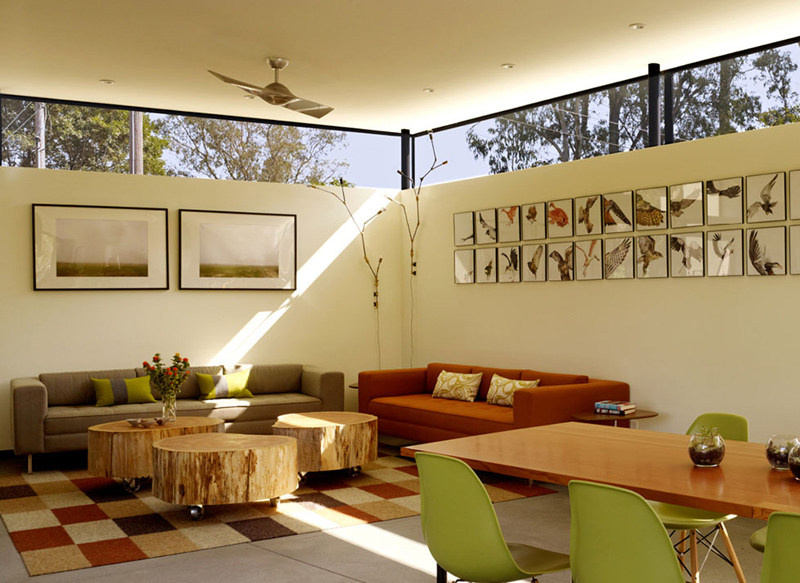 Check out the three wooden coffee tables in the center of the living space which contrasts with the color of the couches and the multi-colored carpet. The rawness of the wood made it more interesting and seems to be the center of attention in this living room.
9. Kalorama Flat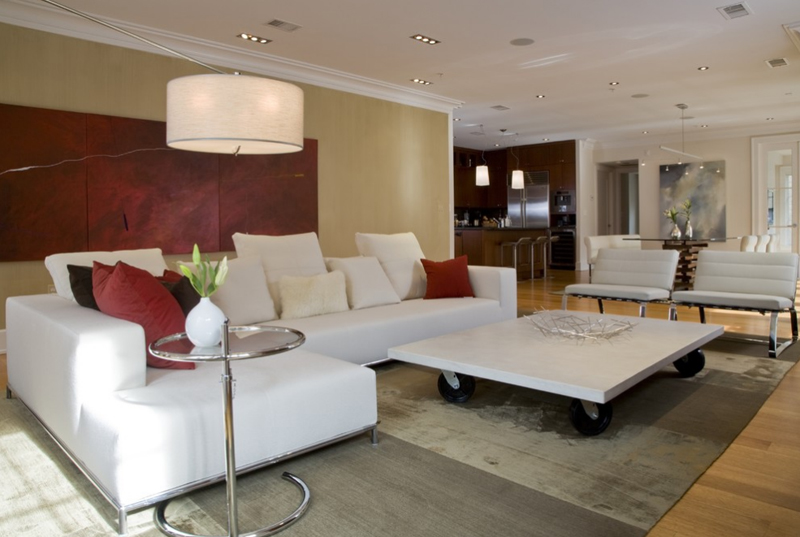 White beautiful sectional, white side chairs and a white square coffee table with wheels surely made this living space quite interesting and pretty. It's a good thing that this space has other colors on the wall and the flooring, and of course the red and black pillows on the sectional.
10. Maison Conteneur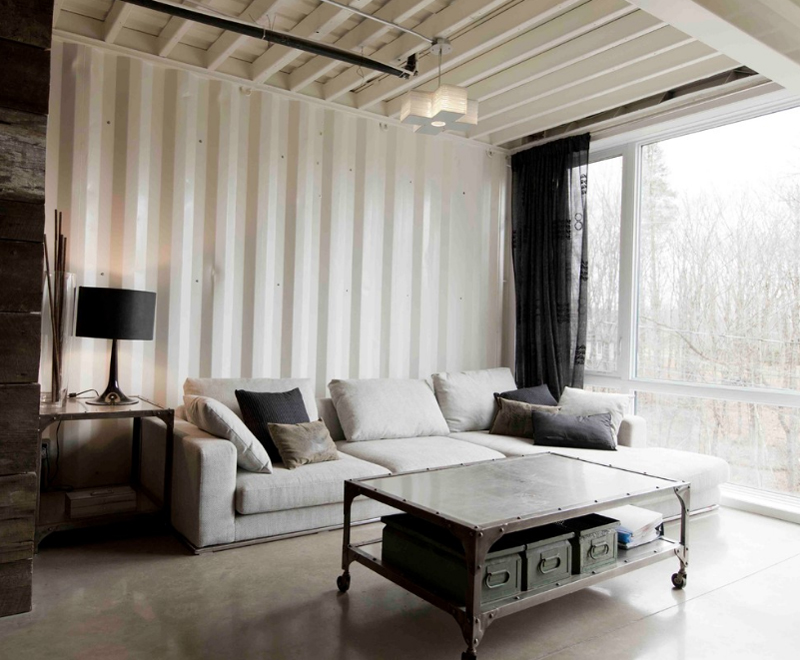 The coffee table looks like it's from an older time and it was just purchased as vintage furniture. Don't you think so? Especially that this house is made from a container van and used for housing materials since it's actually a common thing to do now – repurposing a container van for housing.
11. Mid-century Modern Room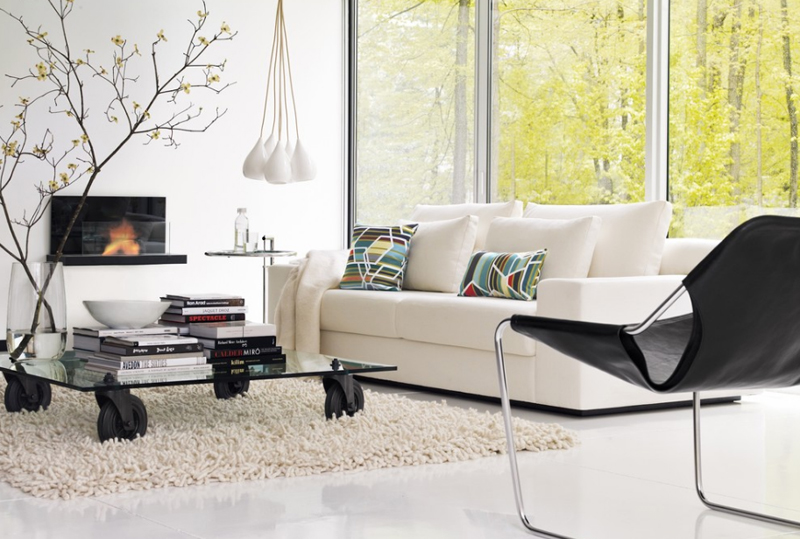 I love how perfect this photo is; I mean, the furniture looks like it came out from a magazine and the view of the outdoors is just stunning with those yellow leaves and all. I know that white flooring looks pretty especially when it is shiny and all but I think this could really be slippery – not ideal for kids or older adults.
12. Mt. Crested Butte Slopeside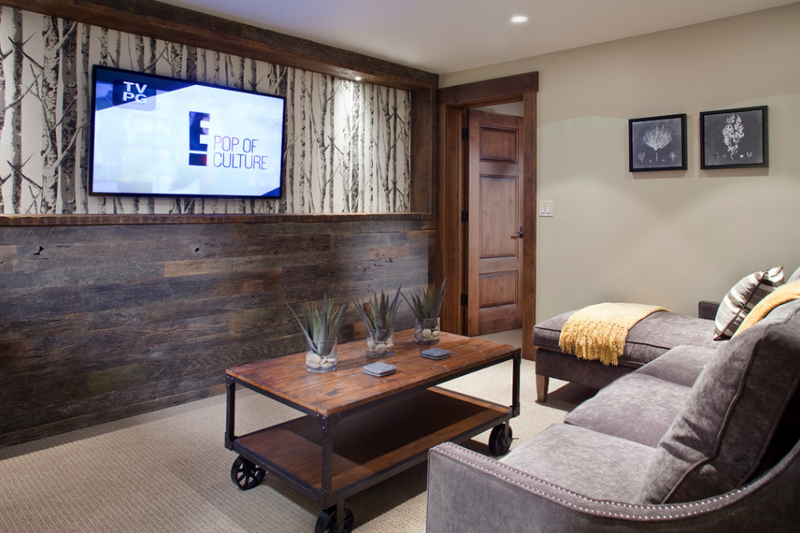 The contrast of the print on the wall paper and that of the way that the wooden planks were placed on the wall makes me wonder if it is actually a good idea to have done it. Of course, it's the wall of interest in this space and if the home owners wanted for it to talked about, I think it sure works!
13. Noe Valley Residence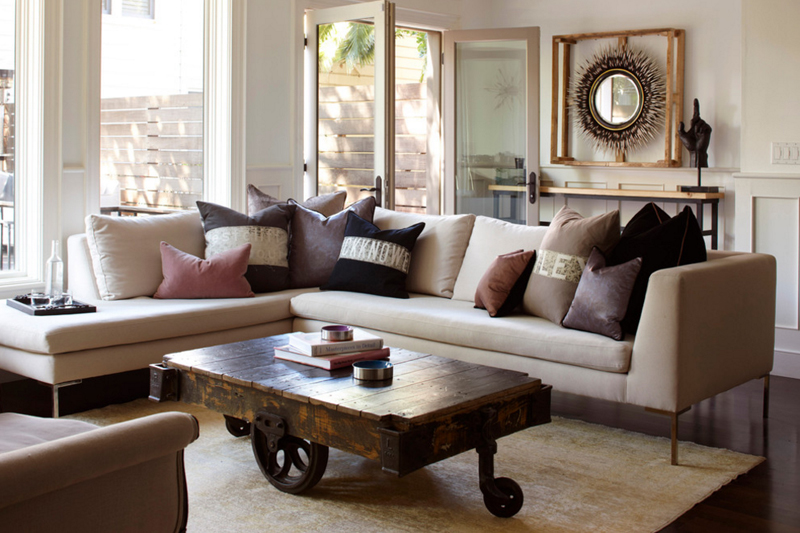 A pallet furniture that looks incredible and fascinating. This is one of those furniture that actually looks really vintage even when it was just made recently but since they stain the wood to really look old and shabby and they use old wheels and knobs, you'd really think that it's the real thing; in this case though, I'm not certain whether or not this is a remake or a legit piece of vintage furniture.
14.P House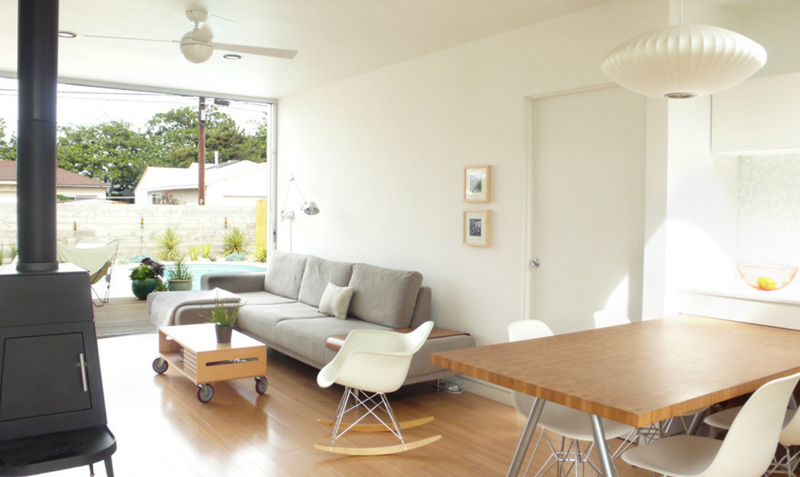 This mid-century modern home is adorned with the right amount of furniture and decorations that nothing is painful to the eyes in this space. They added a white rocking chair on the side which makes this a cute functional/decorative chair. Notice that there is a freestanding fireplace on the side? Pretty cool, right?
15. Parallel to the Sea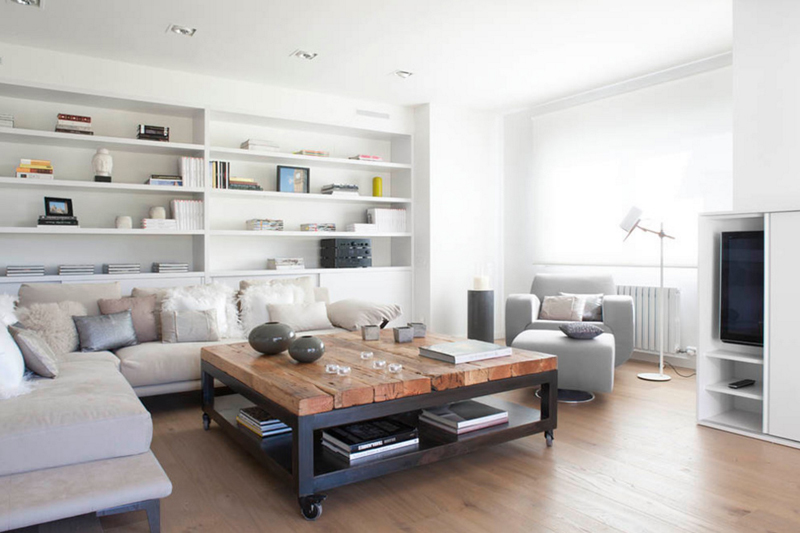 You might have seen this table design since this is partly how pallet is used as a table – it is combined or connected with stainless steel that adds a bit of industrial or rustic feel to the said table. I wish there was more contrast in color inside this space because it seems like it's just the table that has a different color in here.
16. Roxton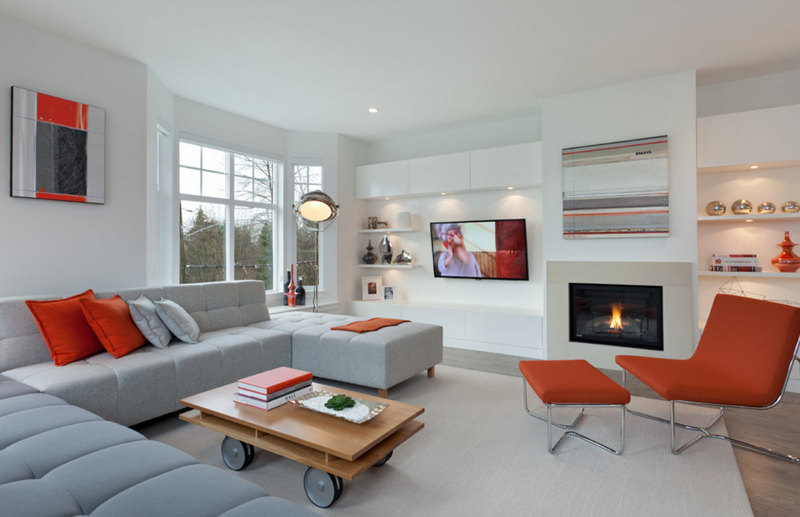 A contemporary living space is seen in this space which I think looks totally stunning. The choice of furniture is simple but classy, and if you notice that the coffee table in the center of the room is made from wood but done in a more contemporary approach which completes the look of this space. In total, I think this space is really pretty and nice to live in.
17. Sterling Residence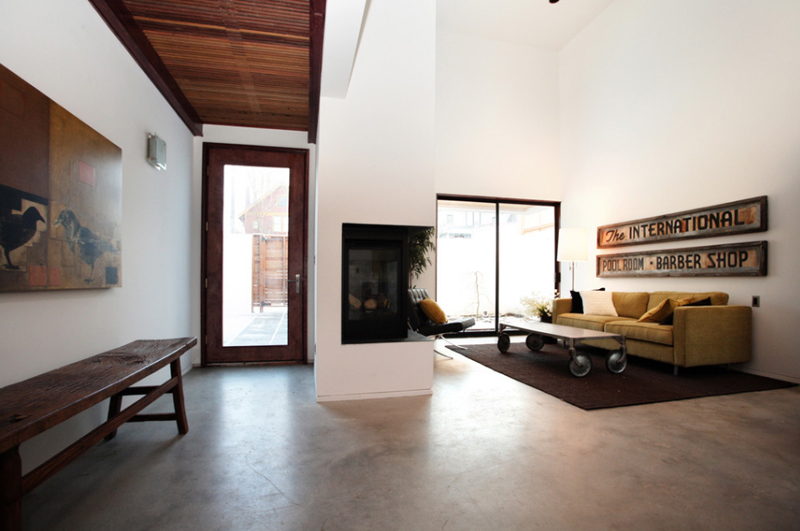 Whenever I see vintage signs that are used as decorations in the house, I feel like there's history being made in that house; or at least history is playing a bit of a part in that home. This home has a large space but has minimal seating in the living area and I think that's fine since there is a bigger chance that there are more seating somewhere in the house.
18. Sun Valley Family Lodge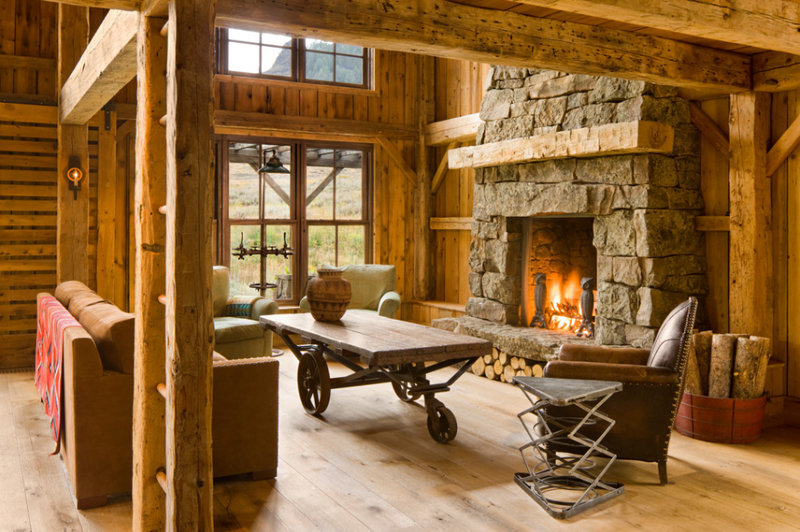 A rustic family lodge that has a small but homey living space is seen in this photo where a small group of people could actually hang out in and chill whenever the weather is too cold and you need the warmth that the fireplace is giving. From the wood work to the stone fireplace, I think this place looks incredible.
19. Vintage Poster Inspired Home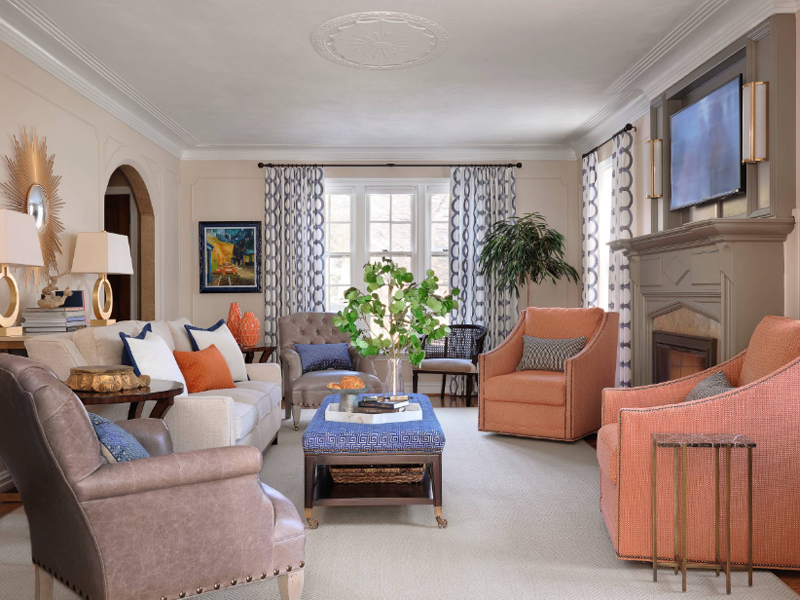 The color combination in this living room is quite a fun one! Although there are plenty of colors seen in here, nothing overpowers the other. The peach arm chairs against the grey ones and with the blues and gold trimmings, I think this living room is a heart breaker.
20. Wylie Court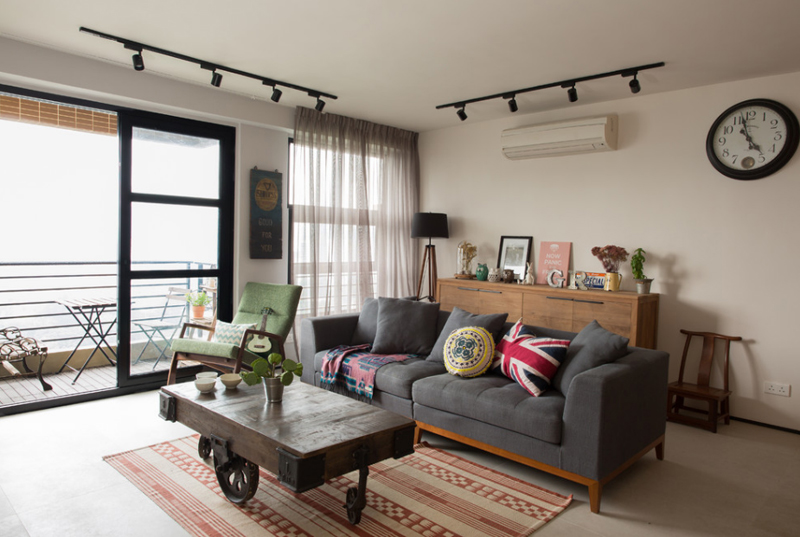 This tiny living room sure is one charming space; from the simple grey couch, to the green rocking chair and that large clock on the wall – this space is quite an eye candy. Of course, let us not forget to acknowledge the vintage-looking coffee table with wheels that somehow has a hint of train in it.
What did I tell you when I said there are interesting pieces of coffee tables in this list? I wasn't exaggerating, was I? The designs of the living rooms are already nice in it but with the added furniture that somehow turned out to be the most interesting piece in the entire room made the said spaces more fabulous and cool! If you want more cool and interesting ways you can spice up your living rooms, check out the 20 Stunning Living Rooms with Multiple Coffee Tables and show us some love by sharing them with your friends through social media!