15 Small Modern Kitchen Tables
The dining room and the kitchen are always situated near each other so that it would be easy to have access to food that are prepared in the kitchen and served in the dining area. But there are also some homes that place a table set in the kitchen apart from the dining area. This allows the homeowners to take a seat while waiting for the food to be done cooking. Or it can also be another place to eat some delicious snacks.
With that, modern kitchen tables are placed paired with some chairs. Most of the time, kitchen tables are just small. Some of them are even high while some are also low. There are square and round tables which are good for small spaces. You can take a look at some modern kitchen tables table so you will know how lovely they look in the kitchen. Here they are:
Metropolitan Designer Prep Table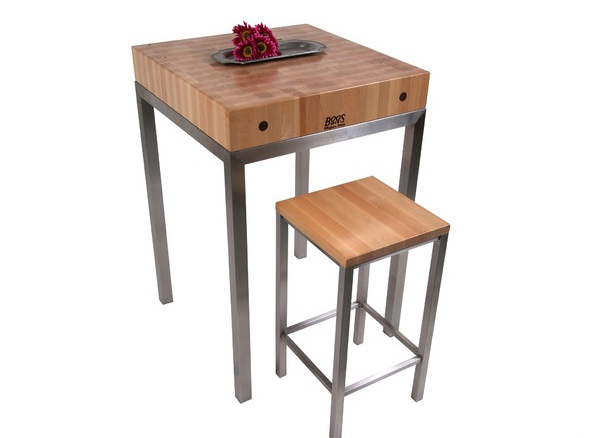 A square kitchen table made of wood which makes it suitable for a modern kitchen with its straight edges.
Nichols 3 Piece Counter Height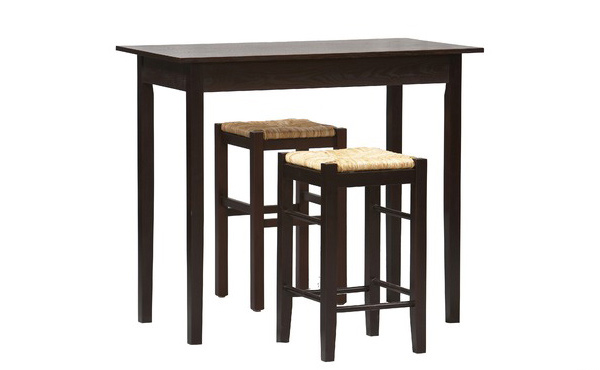 This wooden table is looking simple. It can be paired with whatever modern chairs you want for the kitchen.
Archie 120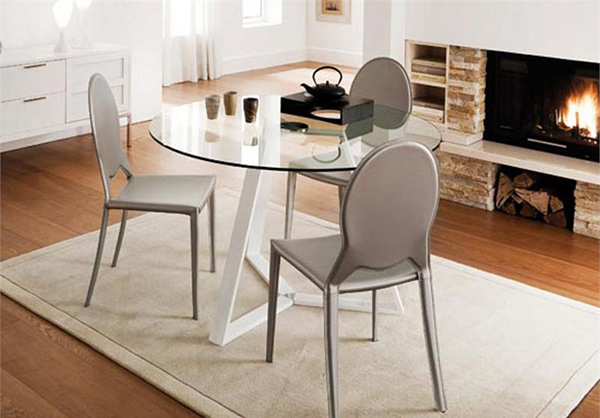 As always, Domitalia never fails to impress us with their incredible designs of furniture like this kitchen table with glass top and stainless base.
Beech Dining Table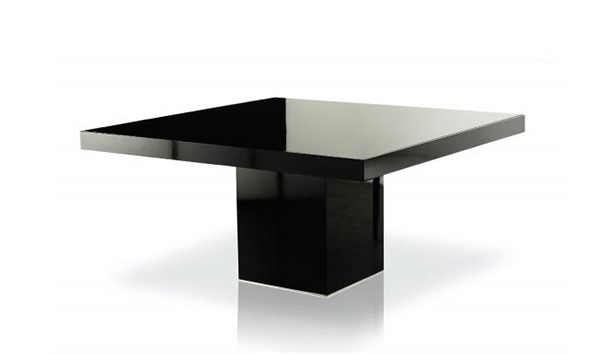 Glossy black square table – this could be just right for your kitchen especially if you want a bold addition into its interior.
Palio 152 Table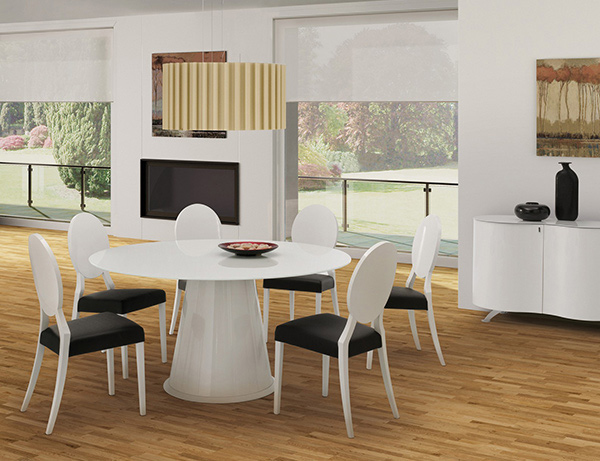 Who can resist this lovely table in white? A modern interior will look so lovely with this.
Pub Table in Cherry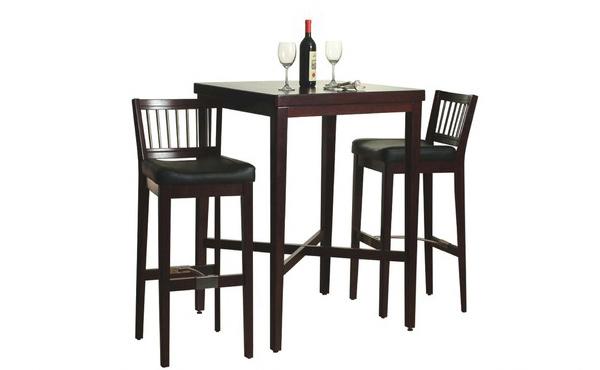 Made from cherry wood, this high table is perfect for a small kitchen since it won't occupy much space and its height will make the room appear larger.
District High Table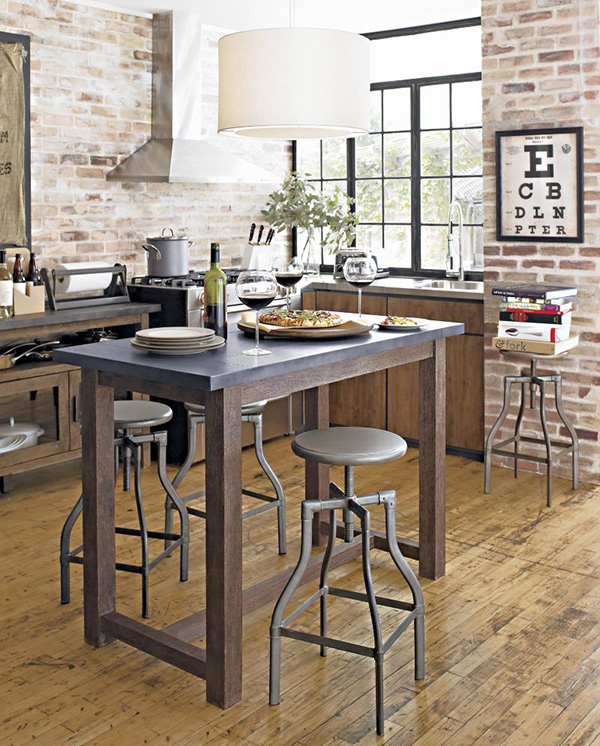 Another kitchen table that is taller than the usual tables we use. Notice how appealing it appears in a small kitchen.
Wooden Table Top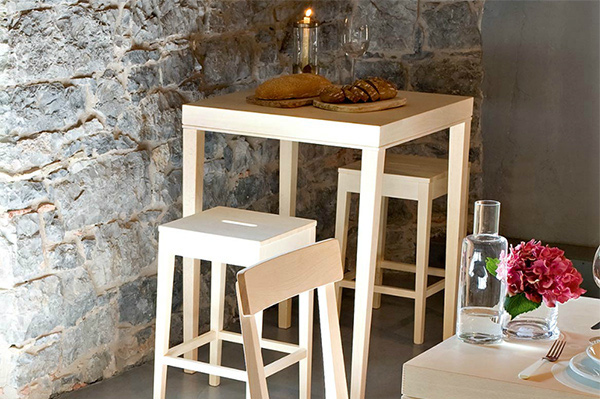 If you do not need a large kitchen table, this wooden square table will be just right for your kitchen's space.
4 Score Round Table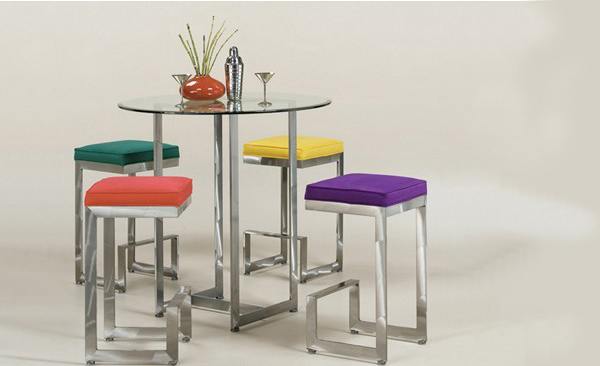 Add a softer touch to your kitchen with this glass topped round table combined with square stainless base.
Eero Saarinen Style Tulip Dining Table in White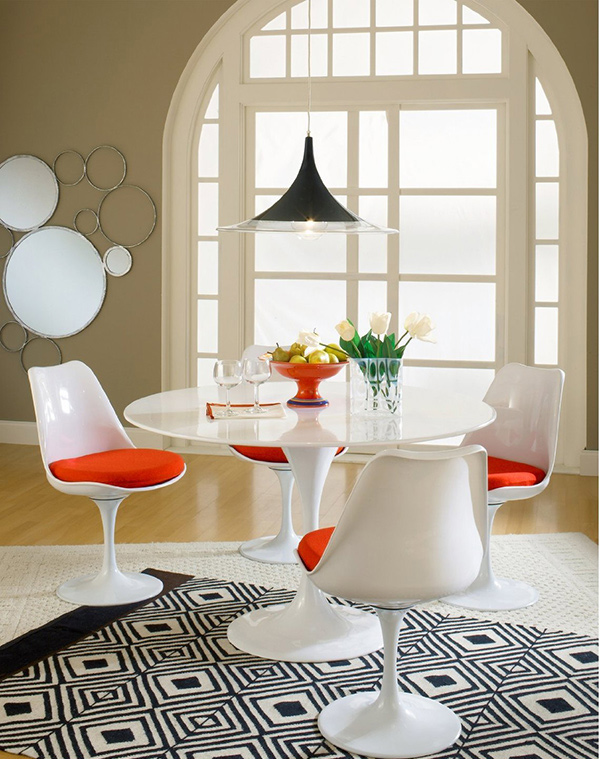 Tulip shaped dining table in white that looks totally chic and modern at the same time. Your choice of chairs adds to its beauty.
Ultra-Modern Glossy Kitchen Table
A glossy island paired with a glossy table gives you a kitchen that seemingly sparkles even from a distance.
Glass Round Table on Wooden Base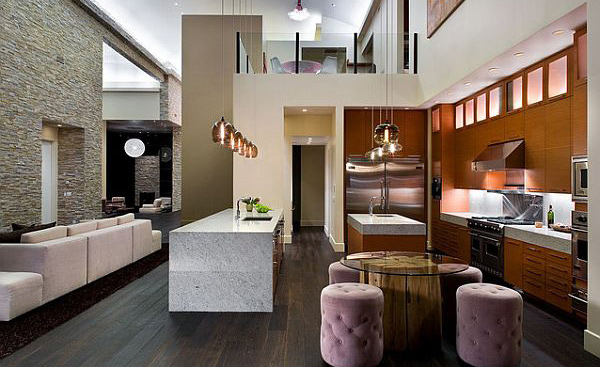 The overall look of this kitchen is stunning but your eyes will surely be driven into the kitchen table that has beautiful round chairs around it.
Round Wooden Kitchen Table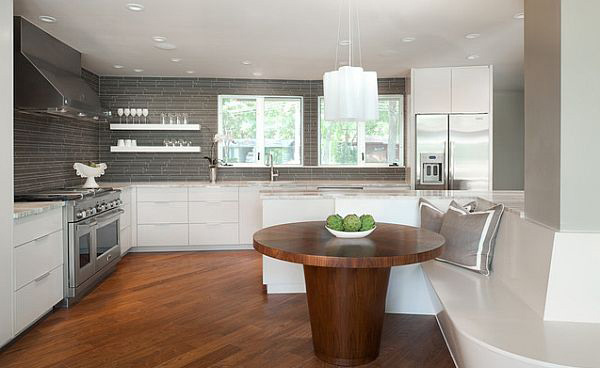 A small space was smartly used using seats good for group seating a round wooden table at the center.
Kitchen Furniture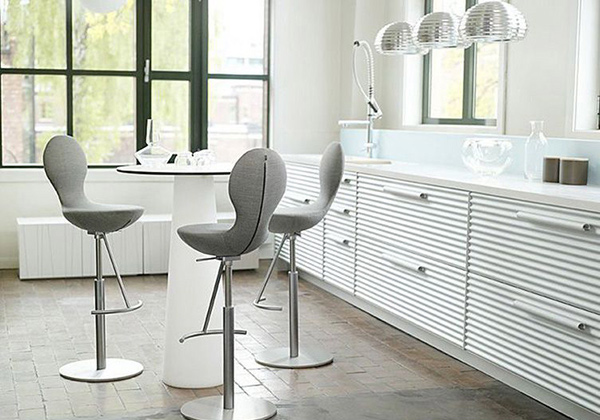 Is gray your color? If it is, then this kitchen will be close to your heart especially with the gorgeous high glass table that lies in it.
Counter Height Dining Table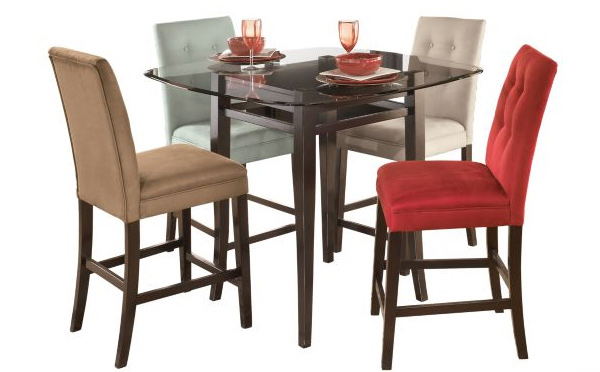 Looking bold and pretty with its chairs in different colors, surrounding a squarish glass top table with wooden base.
Since we are done showing you modern kitchen chairs last week, this glimpse of modern kitchen tables will now complete your list of kitchen furniture. For sure, you already have the idea on what to get for your kitchen and what to pick for your next buy. Check out more collections here in Home Design Lover.