15 Stunning Modern Kitchen Chairs
Chairs are used for seating in different areas of the house. There are even outdoor chairs so the family can have a great time outdoors while dining or merely enjoying a moment of chitchat. Aside from living room and dining chairs which are the most common ones we see at home, there are also kitchen chairs used for kitchen tables and islands.
Kitchen chairs are slim in order to save space like how side chairs look. Sometimes, bar stools or high chairs are used for the kitchen especially on kitchen bars. But for today, we will showcase different modern kitchen chairs of stunning colors and styles. Check on them below so you will also get ideas on what to buy for your own home.
Melltorp Herman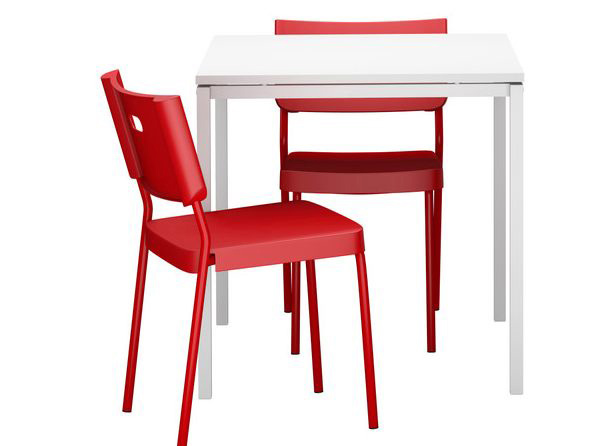 these seats also come in black color with back and seat made from polypropylene. Leg frames are made of steel and epoxy/polyester powder coating.
ForYou2 Stacking Chairs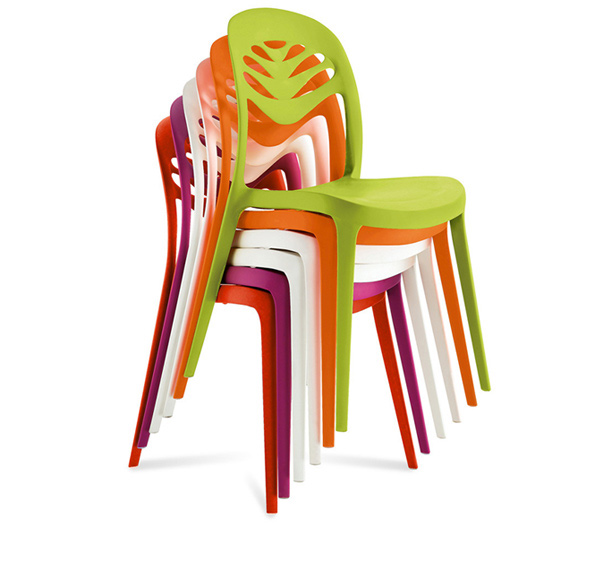 This acid green chair can be a good complement to a small kitchen table. They also come in different colors which give you a vast number of choices.
L'Eau Side Chair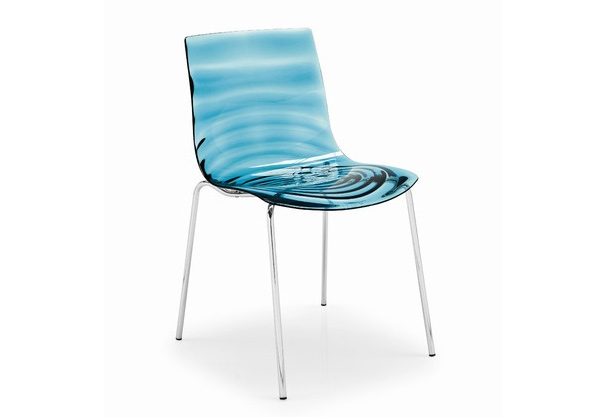 This modern chair with Technopolymer shell and metal stained legs can add appeal to your kitchen.
Paket Table and Chairs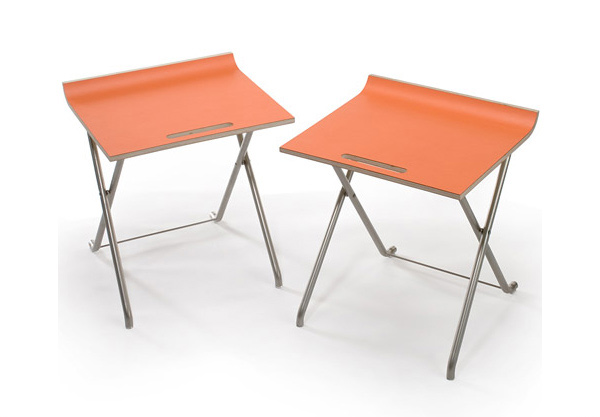 These orange chairs of unique design are paired with a foldable table that is perfect for a small kitchen since it can be kept when not in use.
Black-White Pattern Side Chair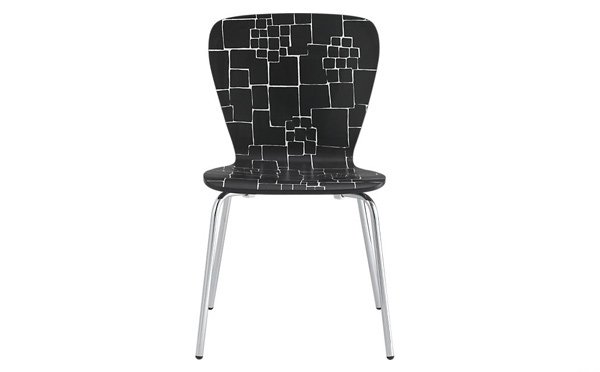 Retro modern hourglass shape curves for the backseat with lovely patterns in black and white made up this modern kitchen chair.
Victoria Ghost Chair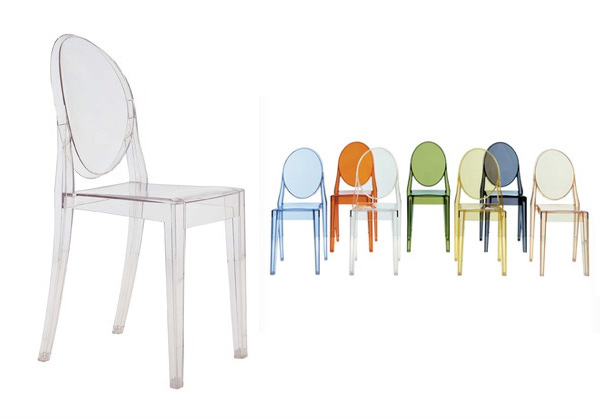 Made of transparent or batch-dyed polycarbonate, this ghost chair looks lovely despite its see-through look. It uses geometric lines for its shape and style.
Walnut Side Chair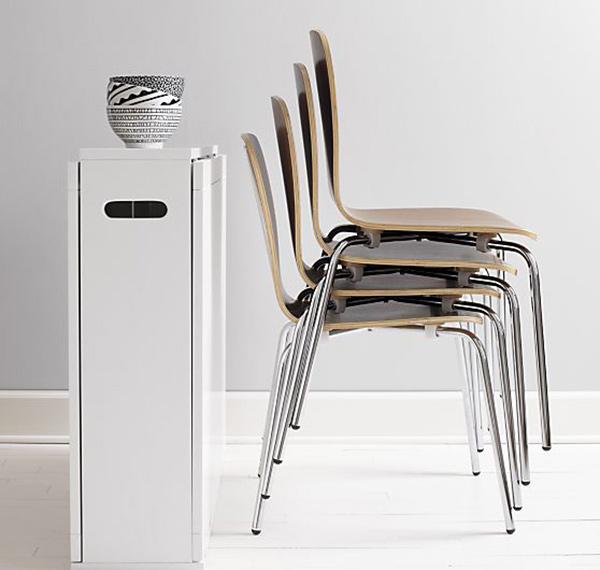 A slim chair made from classic bentwood with modern curves and shape. Can be used as dining seats or a kitchen chair for a small kitchen table.
Channel Side Chair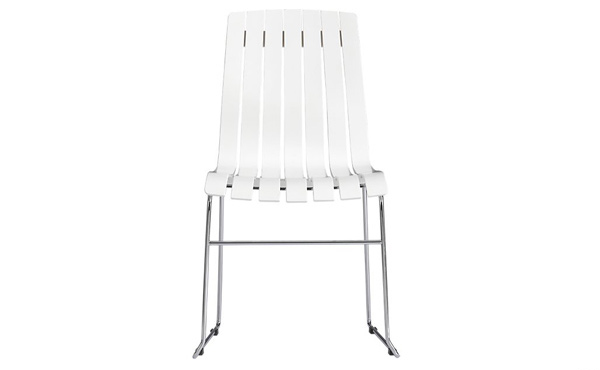 A combination of bentwood in strips and sleek chromed steel base are used to create a lovely modern contemporary piece in white matte finish.
Vienna Side Chairs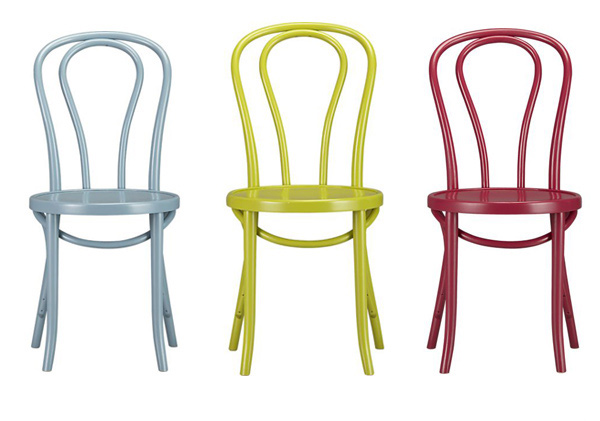 Curvaceous side chairs with a bit of classic touch but totally modern looking. These chairs come in different colors that include white, black, sky, beet and apple green.
Orbit White Arm Chair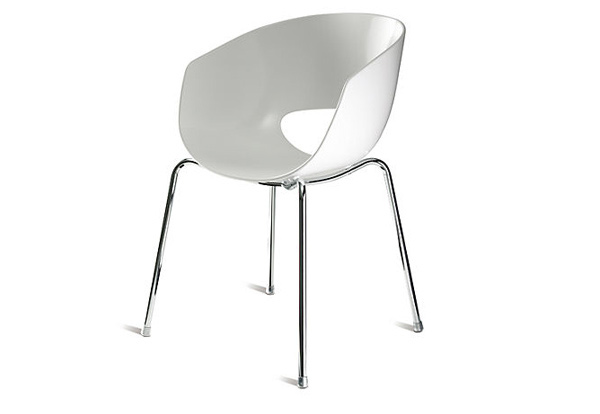 A wide-reaching scoop chair with polymer seat that hovers on a polished chrome steel frame.
Eames DSS – Molded Plastic Side Chair
These chairs in different colors have a shape and form sculpted to fit the body making it comfortable for anyone who sits on it.
Lucinda Orange Stacking Chair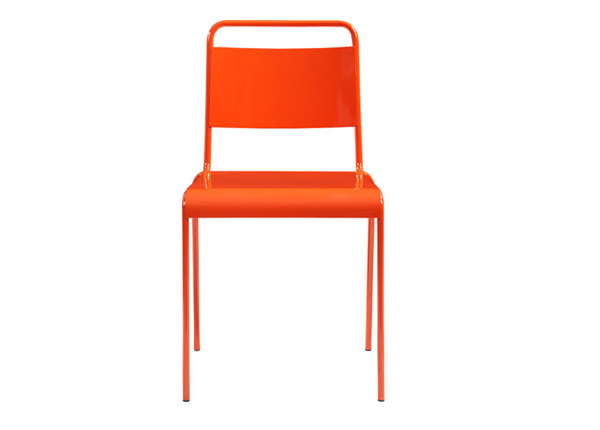 A cafe chair in striking orange color which is the effect of hi-gloss orange powder coat finish. These bold colored chairs sure will add a twist to your kitchen area.
For You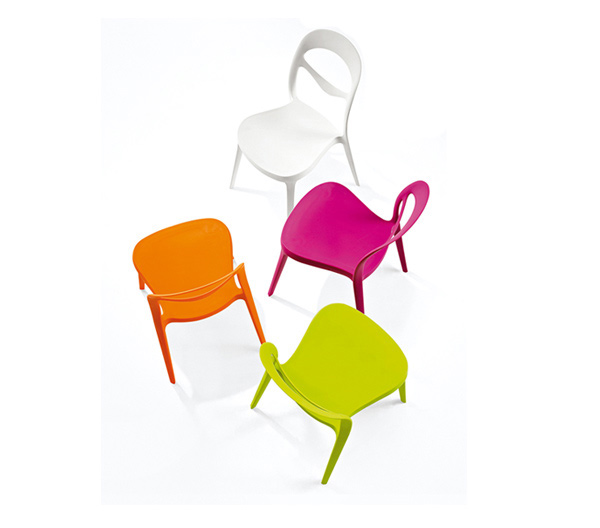 Check on the difference of the previous For You chair we in this collection, the other one has more details on the backseat but this one looks simpler yet still lovely.
Real Good Chair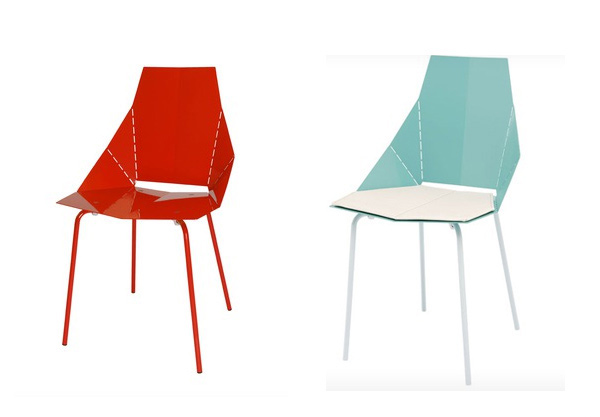 A thin chair with a water thin seat pad that is perfect for the kitchen. Despite its being thin, it is surprisingly sturdy made from powder-coated steel.
Atra Kitchen Chair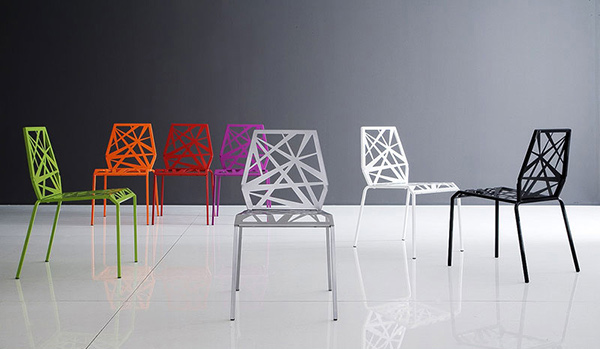 One of our favorite kitchen chairs with laser cut seat and back. Having kitchen chairs like these would surely add to the beautiful aura of the area. These are available in very varied range of colors, black and white of course, but also red, grey, orange, green, purple.
Modern kitchen chairs are a lot simpler than the vintage or traditional pieces. You can notice that most of them make use of geometric lines and shapes making them look sleek and clean. If you are seeking for dining room furniture that has modern touches to match with your modern kitchen chairs, look into modern dining sets. We still have a lot more to showcase for you!