15 Sophisticated Modern Dining Room Sets
The dining area is one of the most important areas of the house especially that it is where we dine in and get utmost nutrition from the foods prepared in the kitchen. But a dining area will not be complete without a dining set. Dining set is comprised of a dining table and chairs. You can see different designs and styles of dining sets but for today, we will show you modern dining room sets.
Modern dining room sets come in sleek lines wherein most of them use neutral colors. Some may think that modern furniture has to be simple but there are actually modern pieces that show creativity while maintaining its modern look. Now, let us take a look at 15 Modern Dining Room Sets that can inspire you:
Redona Cross Legs Modern Dining Room Set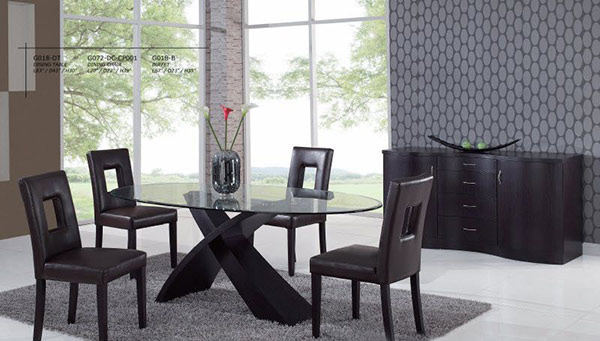 The cross legs creates a fashionable and sophisticated mood for your dining room especially that is paired with upholstered chair with curved back.
Irene Modern 5pc Lacquered Dining Room Set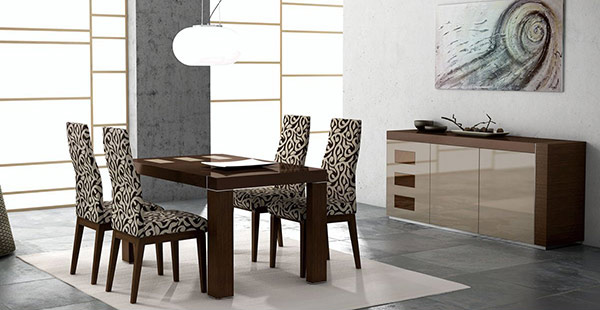 A modern space with a touch of classic would look great with this set. It is made with wood in rich gloss finish.
Eugene Dark Brown 5-piece Modern Dining Set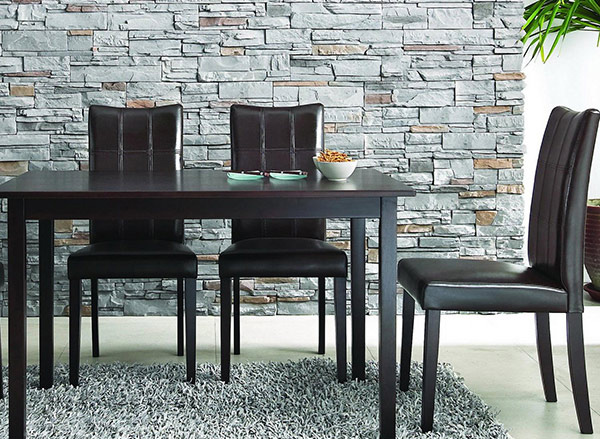 Soft brown hues could give an elegant look to your dining room with its subtle angles and rich dark brown finish in soft faux leather upholstery for the chairs.
Marise Dining Set with Mia Leather Chairs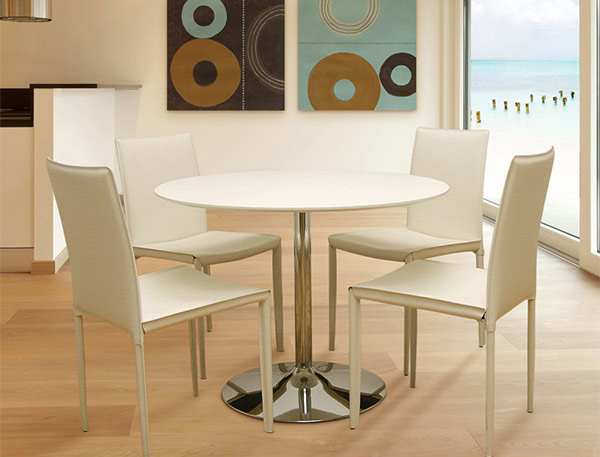 Strong steel internal frame with upholstery made up the chairs while the table has a chromed steel base and a white lacquer finish.
Brown Faux Leather 42-inch Round Dining Set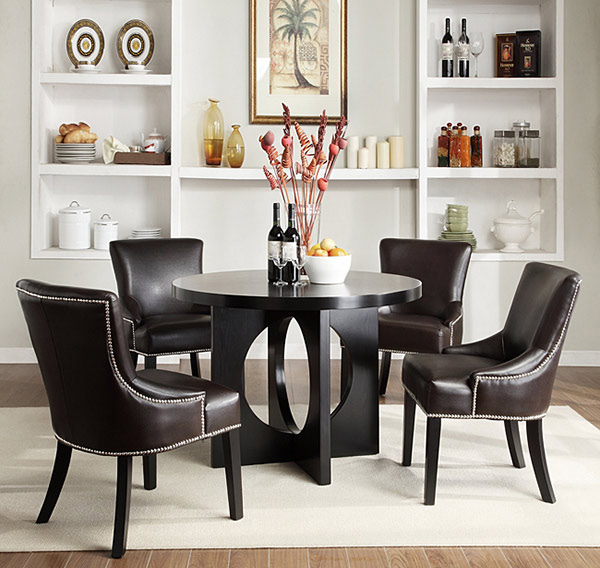 A head-turner inside your dining area! It creates a stylish spotlight with its nail-head trim and espresso finish on the chair's legs.
Drop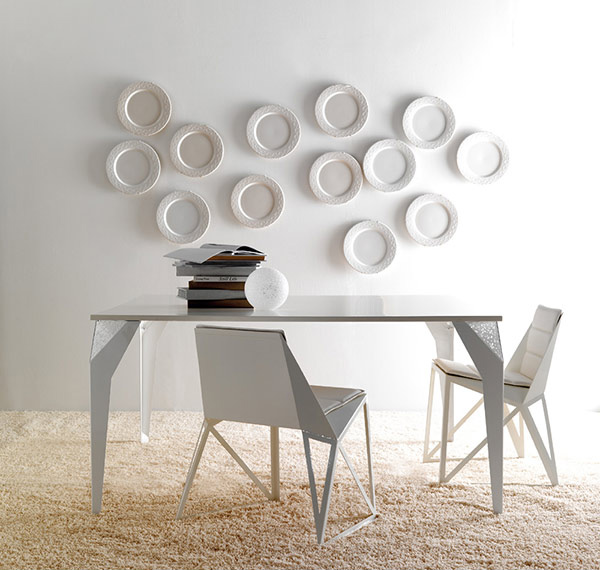 Impressive geometry is seen in this piece especially with the inclined area at the corners of the table that carries a good deal of detail.
White Lacquer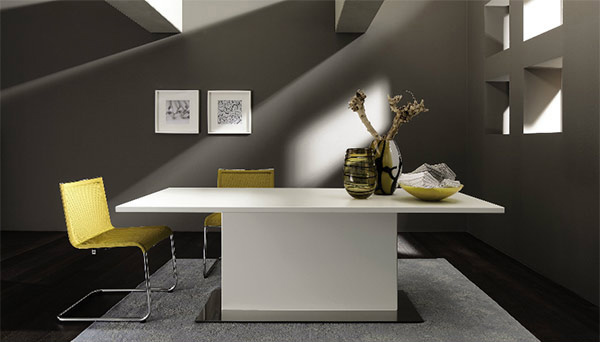 A single foot column at the center area makes this dining room look unique. You can even choose the table top material for this one.
Dual Colored Modern Dining Set with Four White Chairs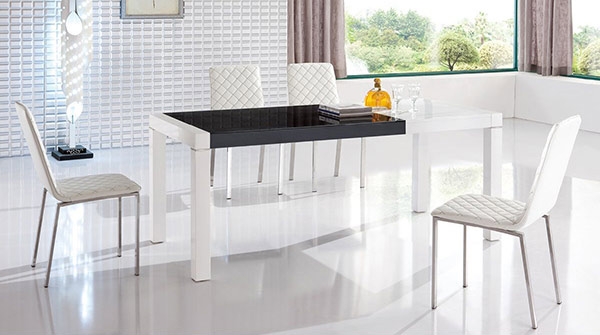 A touch of elegance for your dining area with this black and white dining set.
Touch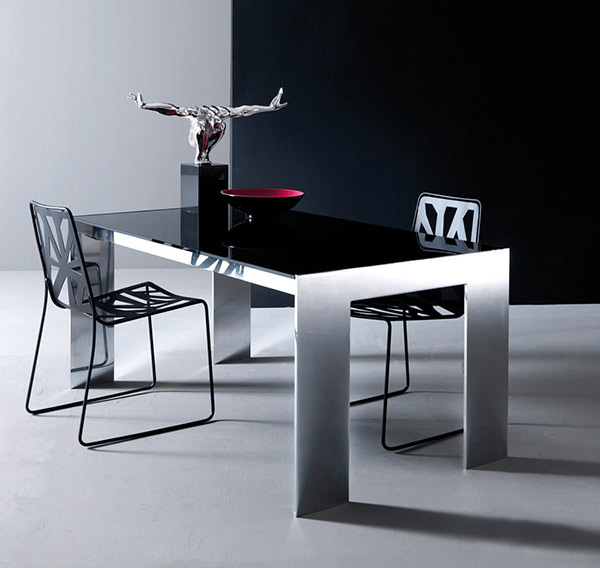 The combination of the chairs and table gives off a design that shows versatility.
ET 1100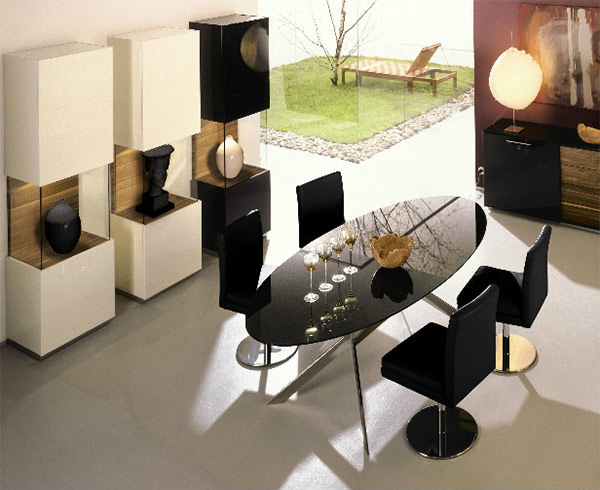 Flat tube sections run diagonally from the floor to the table top and meet at the center- this creates a unique design for the table. The chairs that go with it even added to its sophistication.
Dan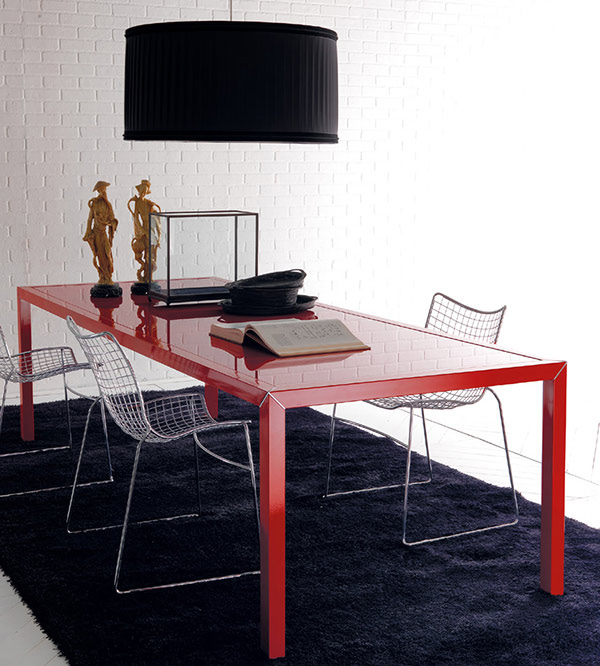 A gorgeous table framed in chromed or lacquered steel that can be made with different table tops. Check on the wire-frame inspired chairs that completes the look.
Lucido Lacquer Glass Dining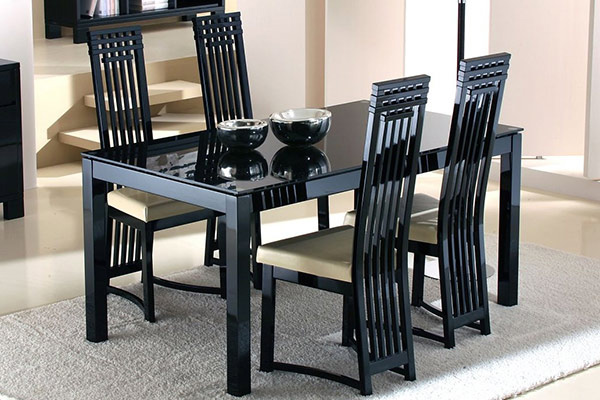 The long back chairs and the glass topped dining table in black is a sure splendor in the dining area.
Spain Modern Dining Set in White Eco-Leather Finish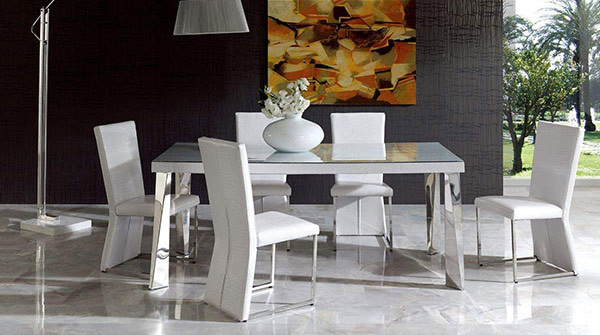 Set out an ultra-modern interior with this dining set of white colors.
Serif Fold Out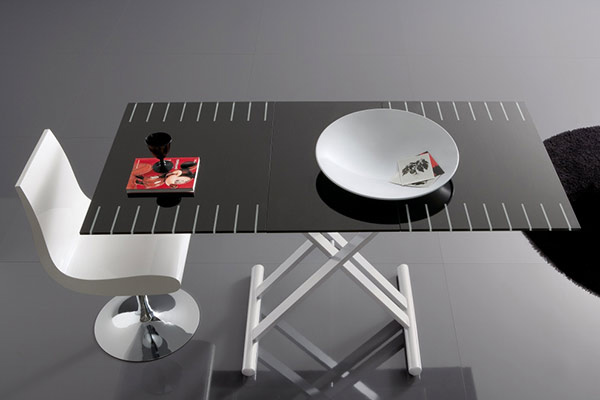 An ultra-modern top of glass with white stripes looking so lovely and simple at the same time especially with the addition of white chairs.
Et600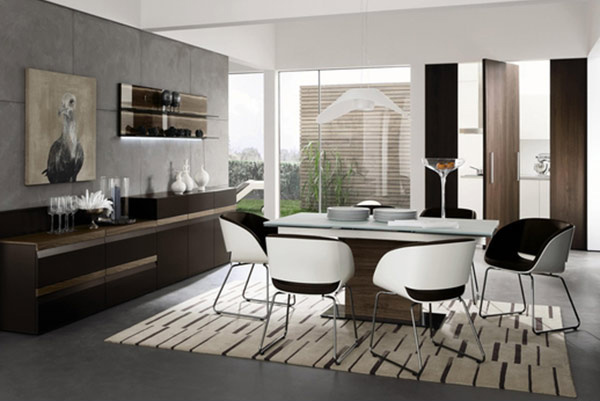 This set features a satinized glass top that remains invisible behind the stained glass.
We are sure you'll agree with us that these modern dining room sets you see are so awesome and outstandingly designed. These sets are so in especially with the current modern design trends. Aside from this, we actually have modern dining room settings which can help you decide on the kind of dining room you can create for your home. Check out 15 Modern Dining Room Designs and 15 Modern Minimalist Dining Room Designs.