15 Sassy Asian Dining Room Furniture
Asian design and concepts are examples of what beauty in wood grains and natural fibers are; they pretty much showcase stunning organic finishes that makes simple furniture design more attractive and pretty much divine. If you browse through Asian photos you would surely notice the minimal to non-use of plastic materials. In this archetype, designers and decorators are encouraged to be more into natural materials, which is always a good thing.
Today, we will be showing you 15 Sassy Asian Dining Room Furniture which showcase wooden furniture set that make the spaces more beautiful and somehow more close to nature. The materials used are mostly wood, so they just differ in design and execution – without much ado, let us check out the 15 Sassy Asian Dining Room Furniture below.
Asian Showcase Home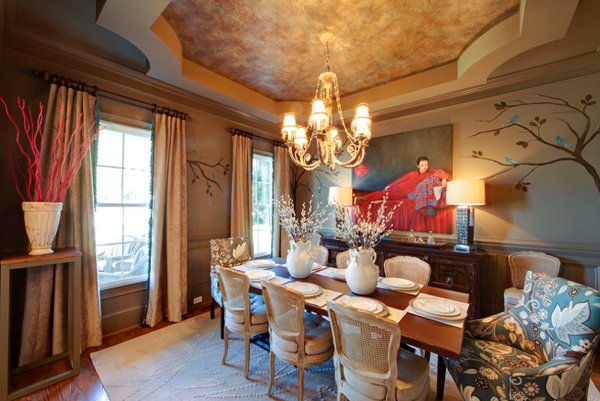 The first Asian dining room in our list. Exquisite design from floor to ceiling which is super stunning in design and detail – something very evident in Asian design.
Bergen Street Residence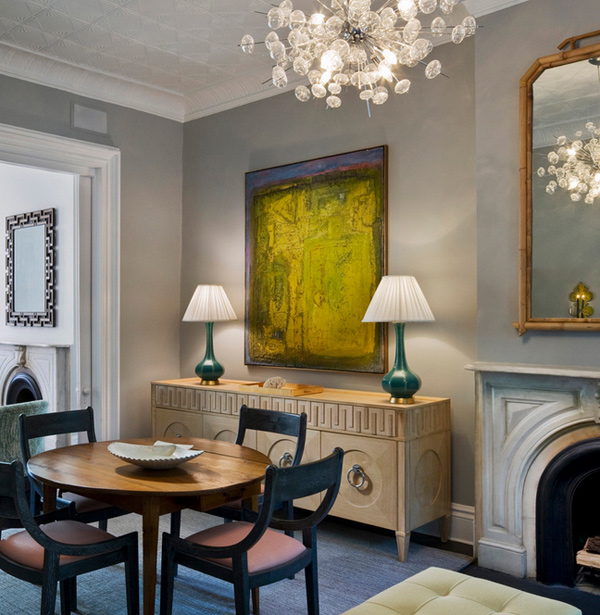 This long console adds a touch of Asian style to the eclectic mix.
Beverly Hills Estate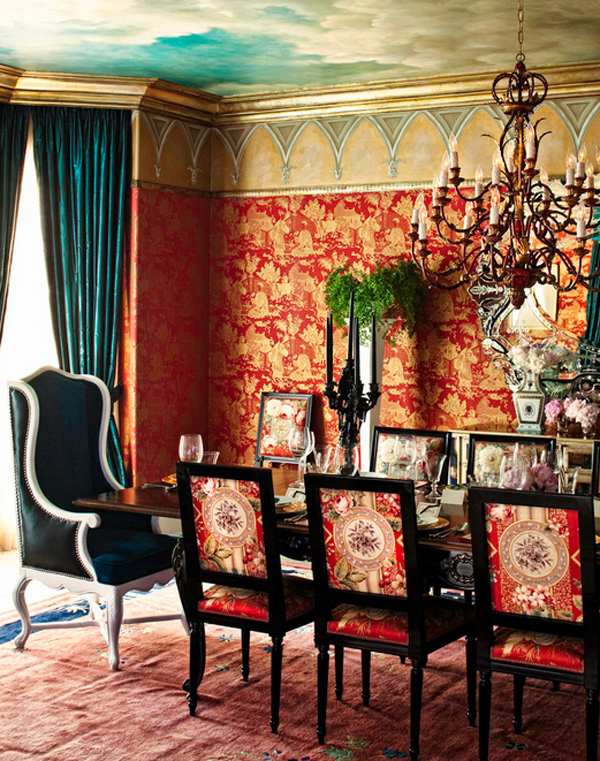 A mix of Oriental styles, domes, elaborate chandeliers, gilded furniture and exotic pinks, reds and greens in this dining room make it an example ofbplayful and fantastic aspect of regency design.
Colorado Home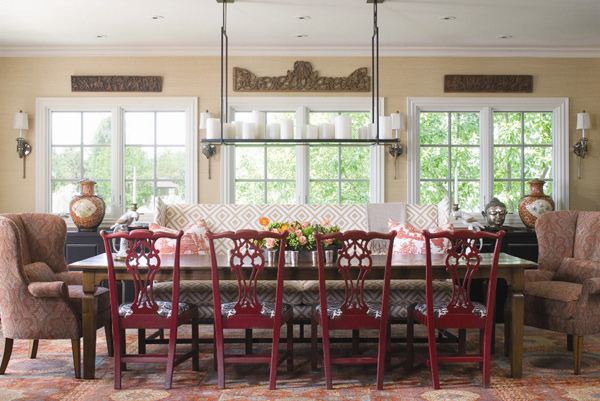 Wingback host and hostess chairs, a banquette covered in a geometric David Hicks fabric and carved dining chairs painted a deep red that surround an antique dining table. Grass cloth wall covering, architectural remnants and traditional sconces and trim mix with Asian touches, breathing new life into traditional style.
Connecticut Estate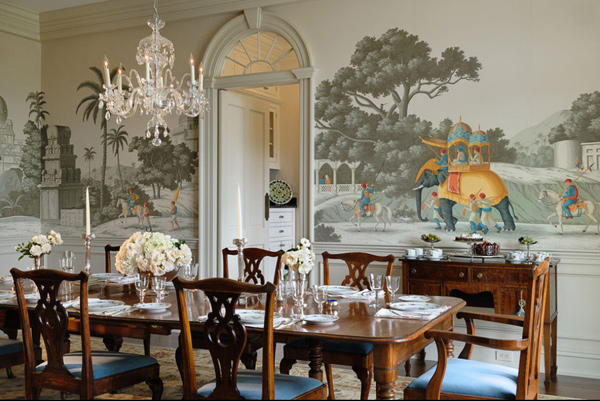 Beautiful silver on the table and a crystal chandelier are vital for a truly traditional dining room. A long mahogany table with antique chairs in a classic shape rounds out this room for a classic feel. Even though the wallpaper and chair fabric are formal, the light colors make the room feel cheerful and serene. Floral centerpieces for important events add to the room's traditionally chic feel.
Home Of Chevy Chase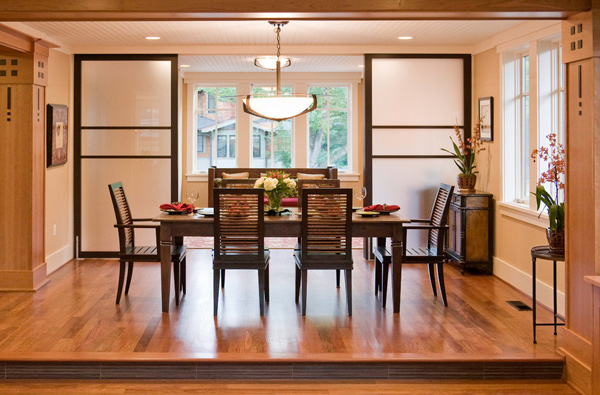 The translucent panels before the dining room set, is really lovely. It feels Japanese at some point, and when you look at the furniture set we have here, we see Asian. We love the details on the back of the chairs and which complement well with the wooden flooring.
Madison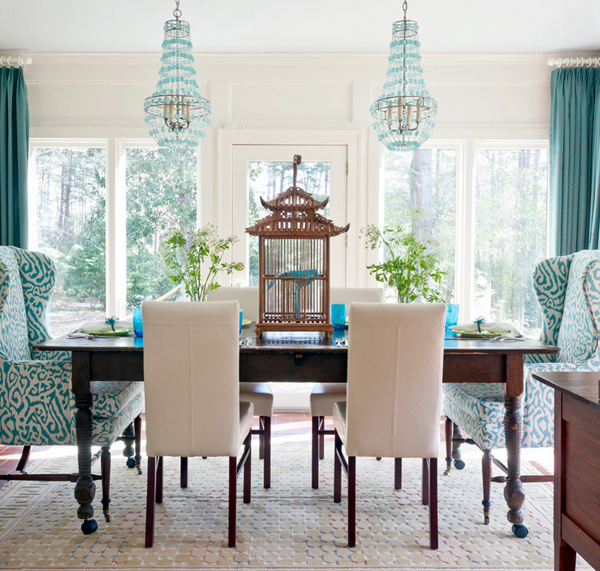 Hit on a vibrant hue that makes you happy. Pay attention to your emotional response to color everywhere you go. Did the lush turquoise of the water on your Caribbean vacation make your heart sing? Run with it! Focus on updating one room that has been living in mostly neutral colors up till now and add several healthy doses of your happy hue.
Portland Contemporary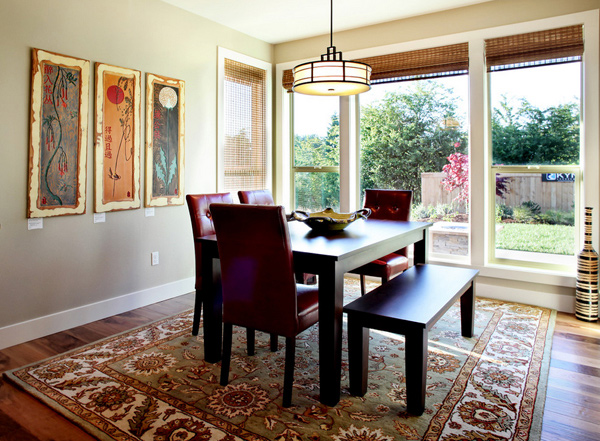 This contemporary dining area is adorned with simple framed pictures with an Asian touch. The dining room set is pretty much simple in design but lovely in look and feel.
Southampton Moroccan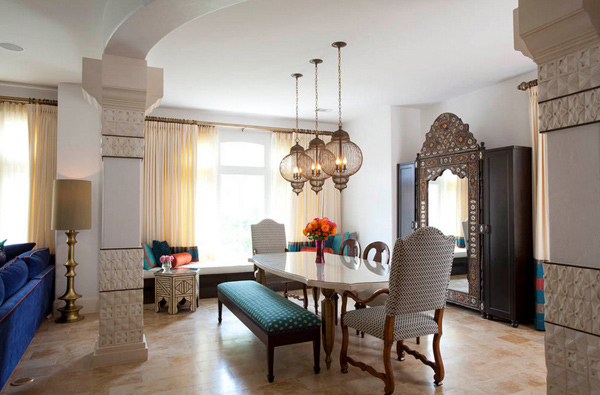 The client found this intricate mirror at an importer's warehouse in Los Angeles and knew it belonged in this home. Umansky had an armoire fabricated to let the mirror serve as its center door. Note how stunning the dining table is; this is from Oly Studio.
Treasures from Thailand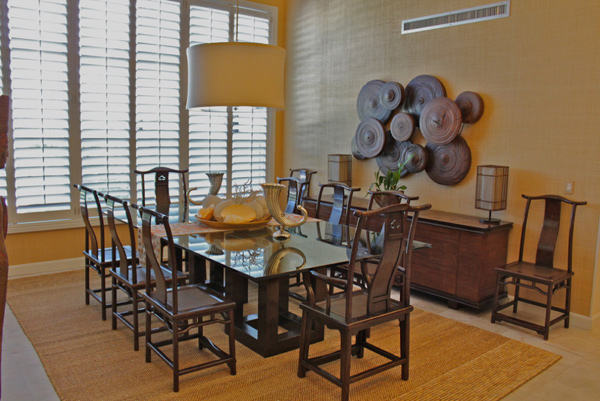 According to Maria Teresa Durr, "The dining room features raffia fina wallpaper, also used in the master bedroom and living room. The clean-lined furniture and wall sculpture was found in an antique shop in Thailand. The table centerpiece is a beautifully arranged bowl of shells and other natural elements."
Laguna Cottage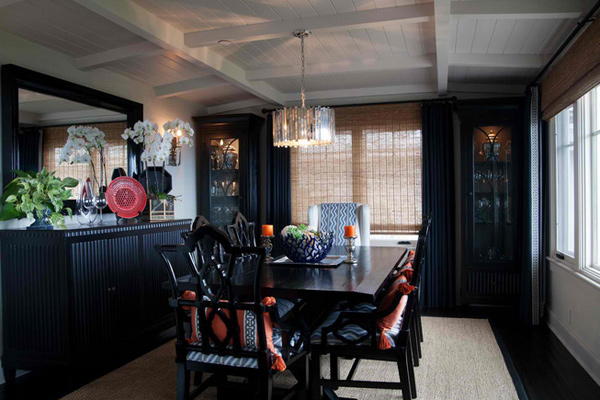 We love the white upholstered chair which was paired with the dark table and regular chairs. These are examples of Asian furniture we would love to see from time to time to create more culture and knowledge when it comes to furniture design.
Eastern Seaboard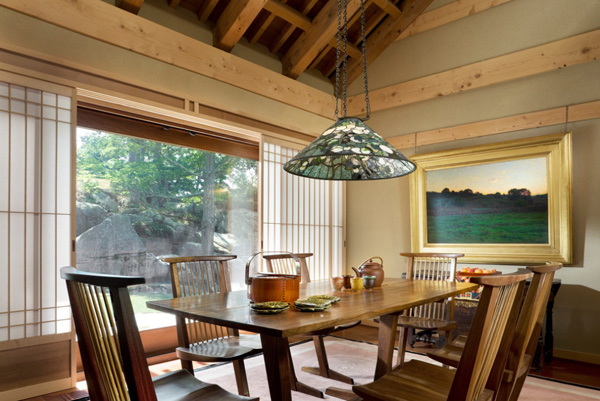 One simple Asian dining room with shoji screens and tidbits of Asian design elements. Note how cute the chairs are and how the pendant light can bring color to this space when lighted.
Philadelphia Asian Dining Room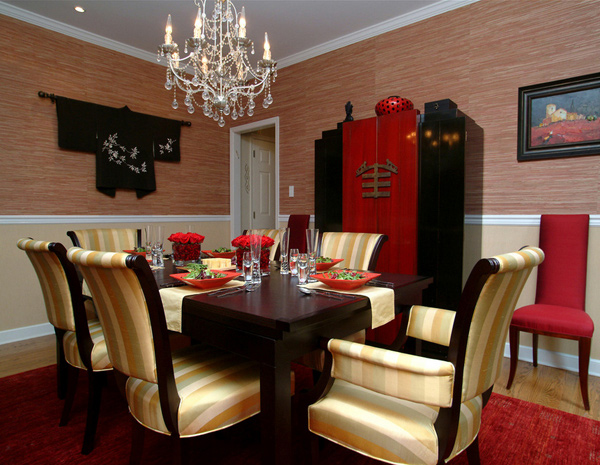 We love the kimono on the wall and the stunning design of the dresser by the door. What a great room in which to spend the evening with friends and family.
Villanova Residence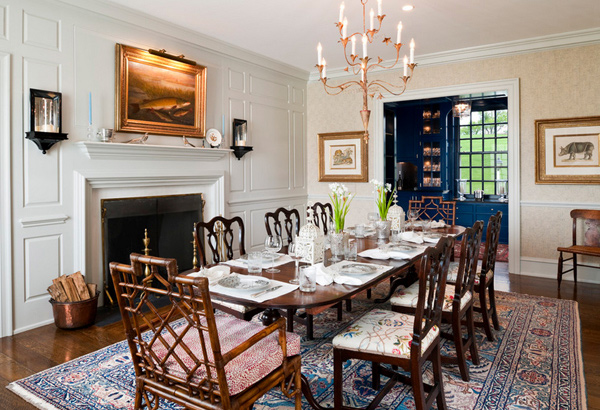 Elegant, lovely chandelier, this room looks to be a size that can accommodate a large dinner party. We love the details of the back of the chair.
Yohimura Residence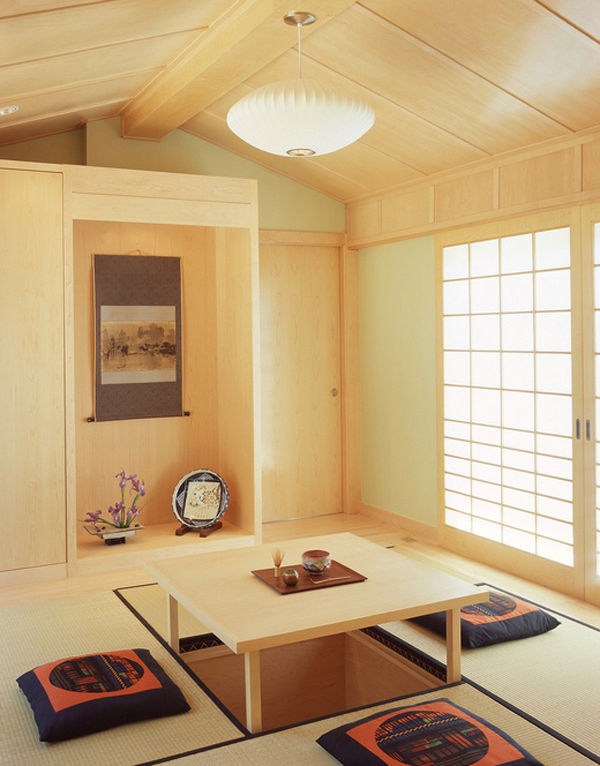 Japanese shoji screens are a wonderful way to let in the light without the sun's glare. It creates a peaceful tea-house ambiance.
There are always more to Asian design and culture than what we have shown above, but with more inspiration like the 15 Asian Themed Screens and Wall Dividers, you can see the beautiful concepts that we have shown you above with the 15 Sassy Asian Dining Room Furniture. We hope you had fun checking the photos, because they sure portray much of the culture more than we can actually tell. More to come on Home Design Lover!