20 Printed Furniture Upholstery in Ottomans
Ottomans, foot stools or poufs are interesting items you can find in one's space – whether it is in the living room or even in the bedrooms. Nowadays, it's not just teens that get cute stuff like these because even sophisticated people get a piece or two to decorate their spaces because it makes the space more fun and really classy.
There are tons of designs available in the market now and you would be amazed at how much fancier their designs are. Truth be told, when I was younger I thought they are so cute I want tons of them at home, but now, I thought twice about getting one because it is not that comfortable to sit on but they are best for decorative purposes or maybe temporary coffee tables or center tables – check them out!
1. Vintage Spring Lilac Pink Ottoman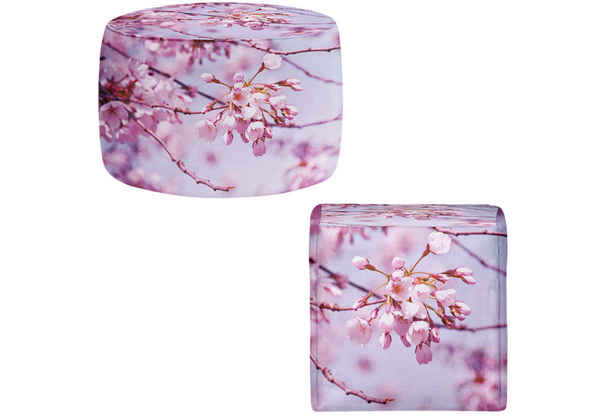 If I have this lilac colored ottomans at home, I'd love them for years! They are so fancy and really feminine.
2. High Corded Beads Hassock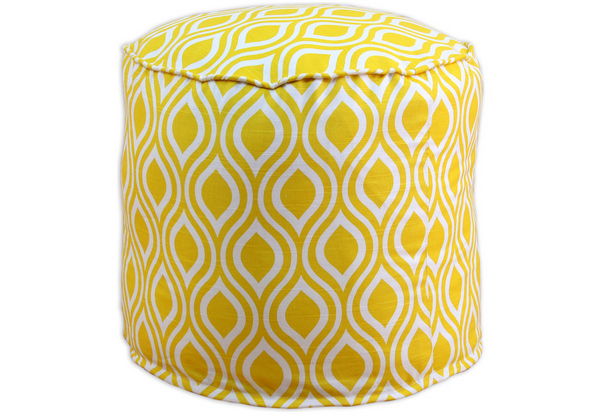 Stand out from the crown with this multi colored square pouf. It's striped pattern is accented by colors of light cobalt, yellow, orange, taupe, and maroon.
4. Circles Play Ottoman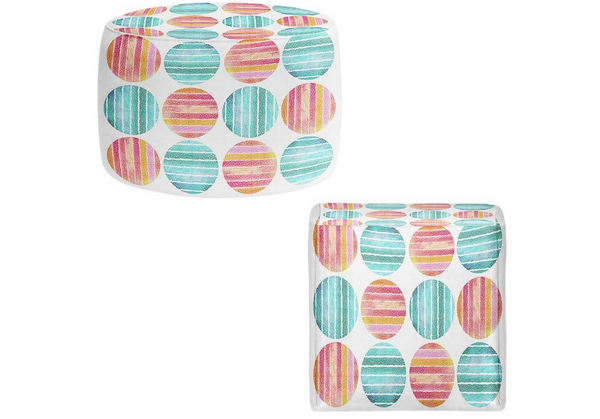 Playful colorful circles in two different colors makes this white ottoman charming and neat.
5. Douglas Ottoman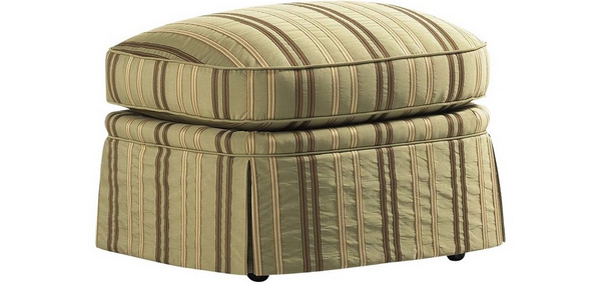 Handmade in North Carolina using local, sustainable hardwood. Artisan upholstery and custom fit cushions. Eight-way hand tied coils.
6. Egyptian Princess Ottoman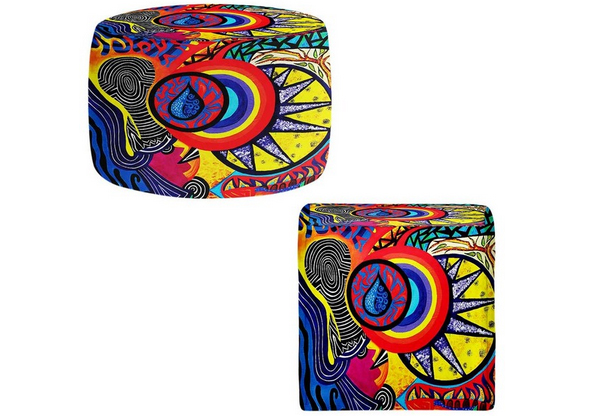 Pretty awesome Egyptian Princess-themed ottoman!
7. Fully Upholstered Empress Vanity Ottoman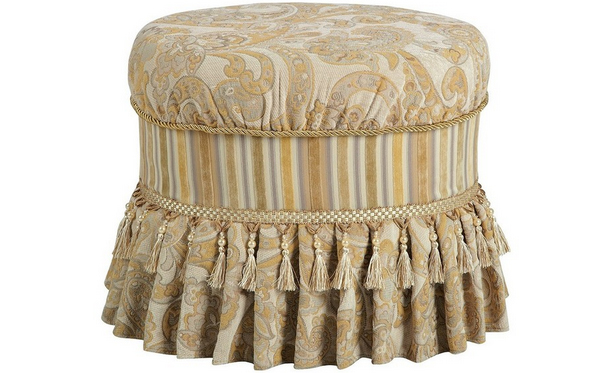 The Empress Vanity Ottoman exudes feminine style and delicate design. Fully upholstered, the backless chair has a dramatic skirting and is accented with elegant matching tassel trim.
8. Ethnic Sun Ottoman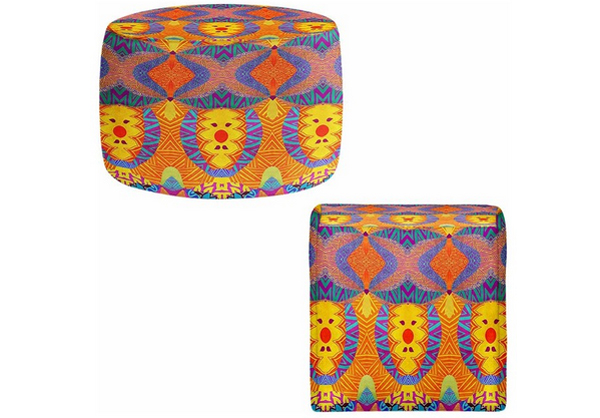 Lightweight, artistic, bean bag style Ottomans. You now have a unique place to rest your legs or tush after a long day, on this firm, artistic furniture!
9. Greek Black Ottoman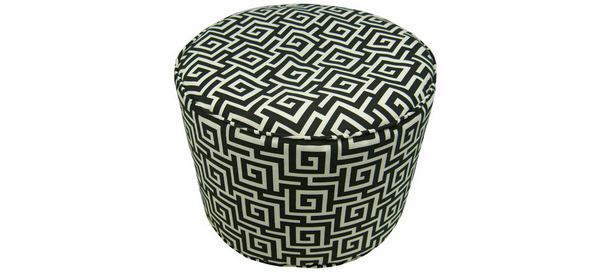 This Greek black ottoman is suitable for use indoors or out.
10. Grey Aruba Small
These small poufs can be used as a foot stool, side table or as extra seating in your home or backyard. The beanbag inserts are eco-friendly.
11. Ivory and Ash Grey Anchor Print Ottoman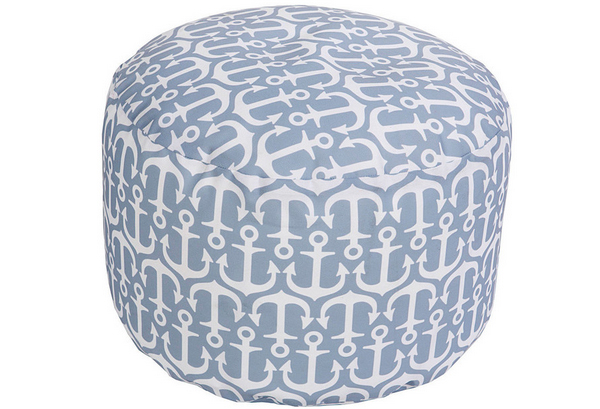 Monochromatic, the relaxed cylinder form of the Ivory and Ash Grey Anchor Print Pouf is a welcome addition to a too-severe corner or the center of a small conversation area.
12. Lindy Black Ottoman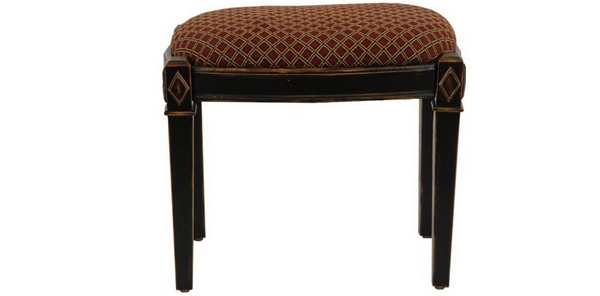 Inspired by the rich fabrics that adorned furnishings and figures of the Renaissance, the Lindy Black Ottoman is a culmination of centuries of Old World European style.
13. Marisa Graphic Ottoman – Green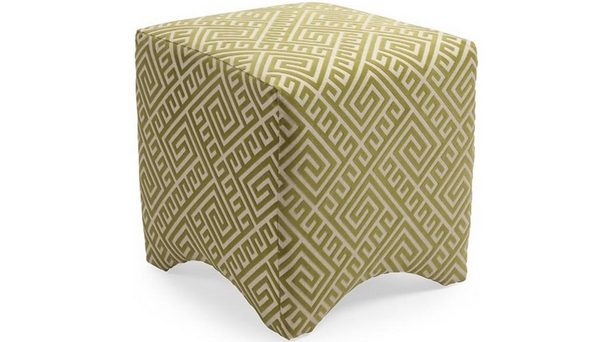 Merging fashionable upholstery and timeless design, this collection of quality furniture is made by skilled craftsmen and is an essential for any home or office.
14. Pink Lily Ottoman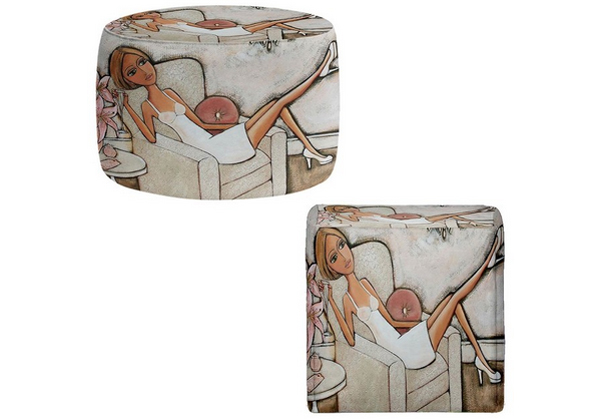 This is one lady I won't mind hanging out in the living room all day!
15. Square Seamed Beads Hassock
Fun prints like this makes one space more interesting!
16. Stencil Footstool

Upholstered footstool with wooden bun feet and polyurethane foam fill.
17. Tangier Orange Peel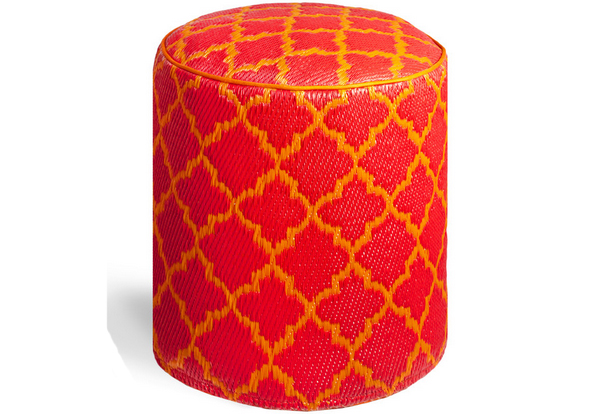 Moroccan-inspired shapes never looked so chic than as the posh pattern for this modern pouf. Handmade from recycled materials by skilled artisans, this stylish pouf comes in a variety of vivid colors and will work equally well as an ottoman in your living room, or a stool in your vanity area.
18. Turquoise Ottoman
Let this square pouf be the perfect accent piece in any room, indoors or outdoors. The edgy pattern is set against a calming turquoise background.
19. West Shore Ottoman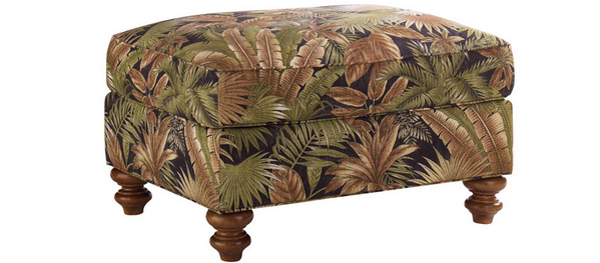 A classic ottoman with timeless comfort that makes a perfect accent in a living room. Featuring a semi-attached top, this ottoman is luxurious in its tropical style.
20. York Round Ottoman
From the York Collection, this Cyan Design round ottoman doubles easily as a stool. The elegant design and classic cylindrical shape give it design versatility, easily accommodating any room. The leather body is paired with Silver and Black coloring, completing the look.
The ottoman designs we have presented above may be more fun and funky than the plain ones but if you're younger and fun, you might want some of the designs here to decorate your living rooms! Or that of your kids'. Check Home Design Lover for more home decor designs!