Creative Modular Furniture Called Modos for Your Home
Using connectors in making furniture isn't new to us. Assembling furniture like this one is like playing with Lego or other toys that allow us to be creative by connecting them with each other. But the difference is obvious since furniture are functional while toys are well, merely for fun and learning. Since we are talking about this type of furniture, we will feature something like this today called Modos.
Modos is a modular furniture system that uses connectors and boards to make desks, shelves, standing desks and stools. It uses extruded aluminum as connectors to the boards made from pre-finished plywood with maple or walnut veneers. A total of 15 layers of wood is used for the boards resulting into a 3/4″ thick material that is strong and durable. Let us see the different furniture that belong to the Modos family.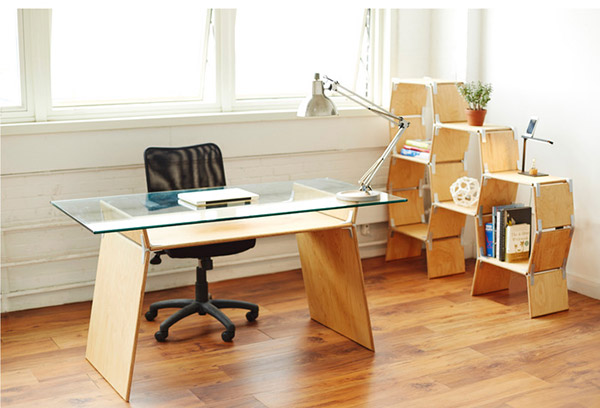 What you see here are the shelf and desk that are part of the Modos furniture. It sure looks beautiful, right?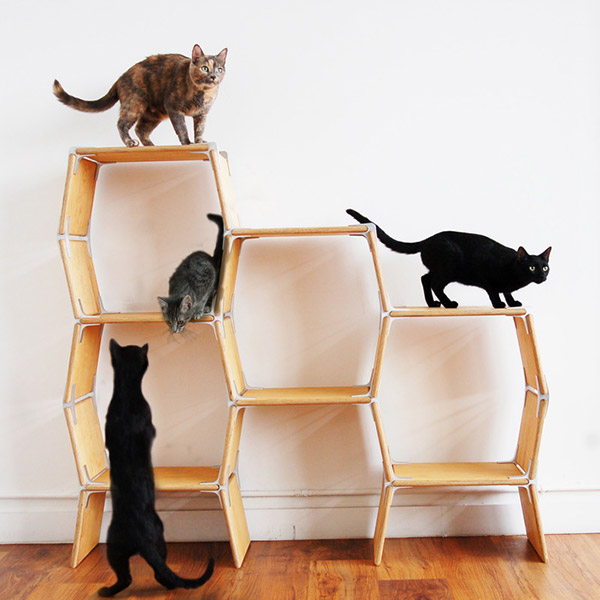 It is easy to assemble without using any tools.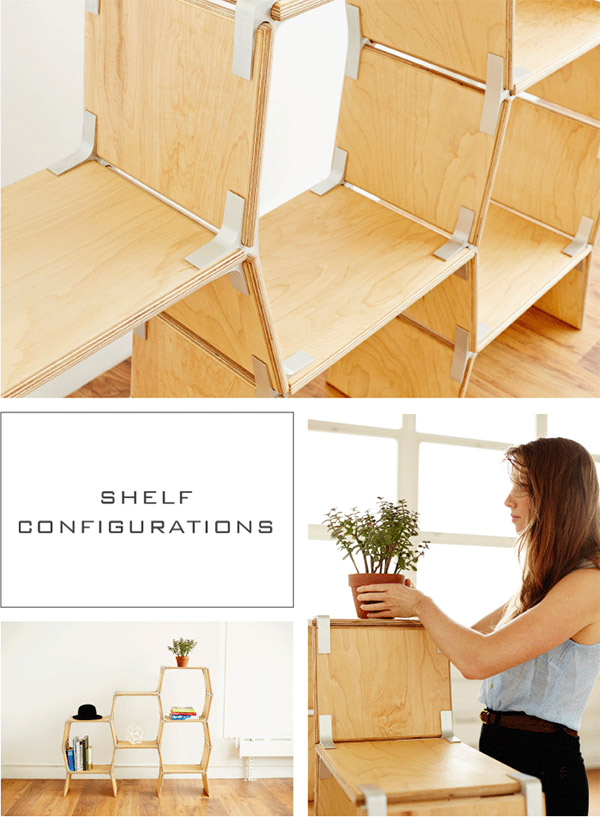 The Shelf is made of wood and aluminum that can be done in different configurations depending on your needs. See the video below on how it works.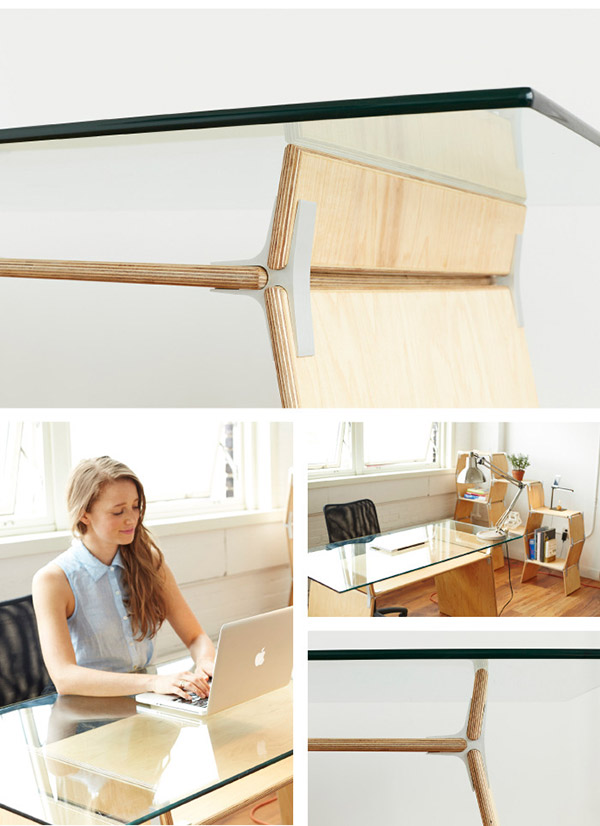 The Glass Desk has a glass table top making it an elegant piece of furniture for an office or home working area.
The Desk Stand comes in various sizes from small to large. You'll understand how this own works by watching this video: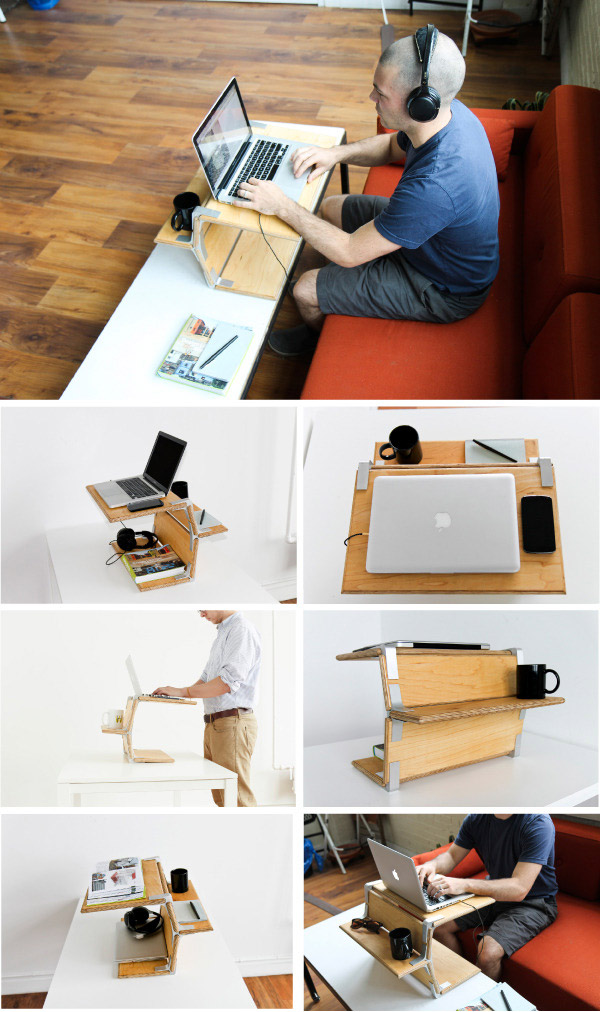 It can be used while standing or while sitting down. It is also sleek and easy to assemble.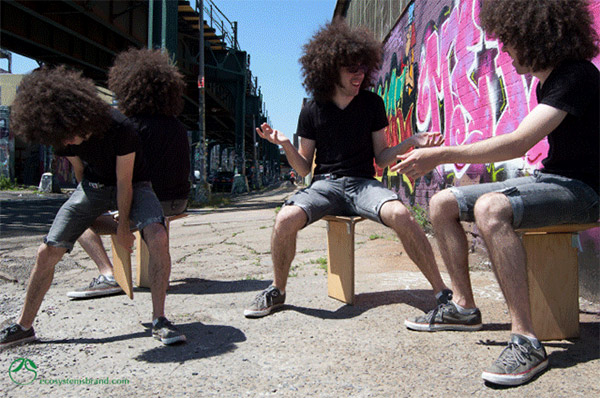 And this is the Y-stool with a simple design for a light weight stool you can carry around wherever you want to go. Watch review about the stool below.
The Modos Furniture is easily reconfigurable to whatever suits your needs. You can just be creative with the furniture above especially with the shelves. The desk stand is very useful too. You can even work in bed with that one. Another good thing about Modos is that these are eco-friendly since they are made from wood that is sustainably sourced and FSC-Certified to minimize environmental impact.